Discover 29 of the most famous Australian landmarks (including natural Australian landmarks and man-made landmarks) to add to your bucket list.
Located in the southern hemisphere Australia is both a country and a continent (the 6th largest). With a cultural heritage that dates back thousands of years, an extensive coastline along the Pacific and Indian Oceans, natural wonders, unique flora and fauna, thousands of beaches, beautiful islands and more it is easy to see why Australia is a popular travelling destination for both international and domestic visitors.
Are you planning a future trip to Australia and want to learn about the most famous Australian landmarks?
We have 29 of the most recognisable Australian landmarks for you to discover. From natural landmarks like Uluru and the Great Barrier Reef to man-made ones like the iconic Sydney Opera House and Parliament House in Canberra, this Australian landmarks list has a little bit of everything. So sit back, relax, and read on!
Top 10 most famous landmarks in Australia
Whilst many of them are natural and others are man-made they are all truly iconic Australian landmarks.
We have included landmarks located in New South Wales, Queensland, Victoria, South Australia, Western Australia, Northern Territory, Canberra and Tasmania so wherever you head in Australia you are sure to find a landmark waiting for you.
Most of the top 10 Australian landmarks listed below are also UNESCO World Heritage-listed sites.
1/ Sydney Opera House (NSW)
While Sydney, may not be Australia's capital city it is home to 2 instantly recognisable Australian landmarks – the Sydney Opera House and the Sydney Harbour Bridge.
Designed by Danish architect Jørn Utzon the Sydney Opera House is one of the 20th century's most distinctive and iconic buildings and arguably Australia's most famous man-made landmark. It is a multi-venue performing arts centre, consisting of a large concert hall, drama theatres and five smaller venues, accommodating over 15,000 guests.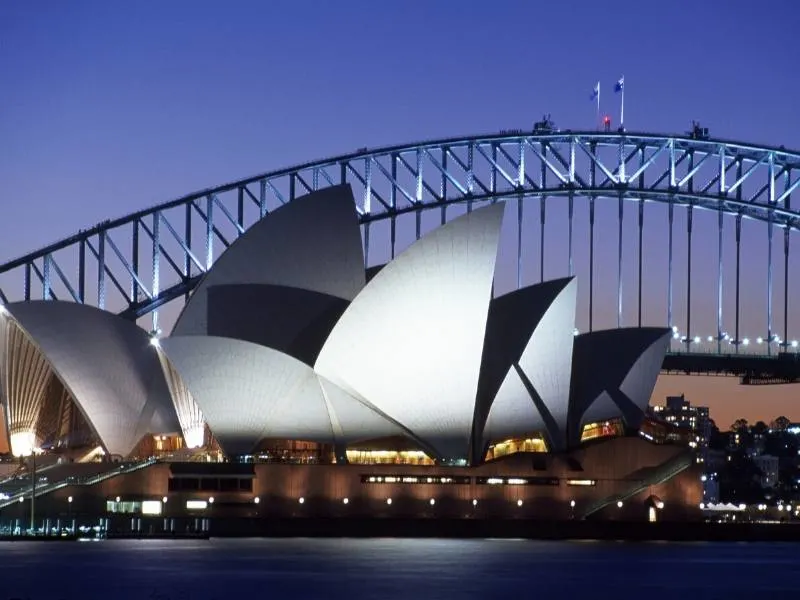 2/ Sydney Harbour Bridge (NSW)
The Sydney Harbour Bridge is a steel through arch bridge located across Sydney harbour. It was opened in 1932. At 134 metres above the water, it provides spectacular views from either side of the bridge or from the top deck whilst crossing the bridge.
The Harbour Bridge straddles the harbour entrance between Sydney and North Sydney and connects the Bradfield Highway and the Cahill Expressway. The bridge has a total length of 1,149 metres (3,770 ft) when measured between abutments.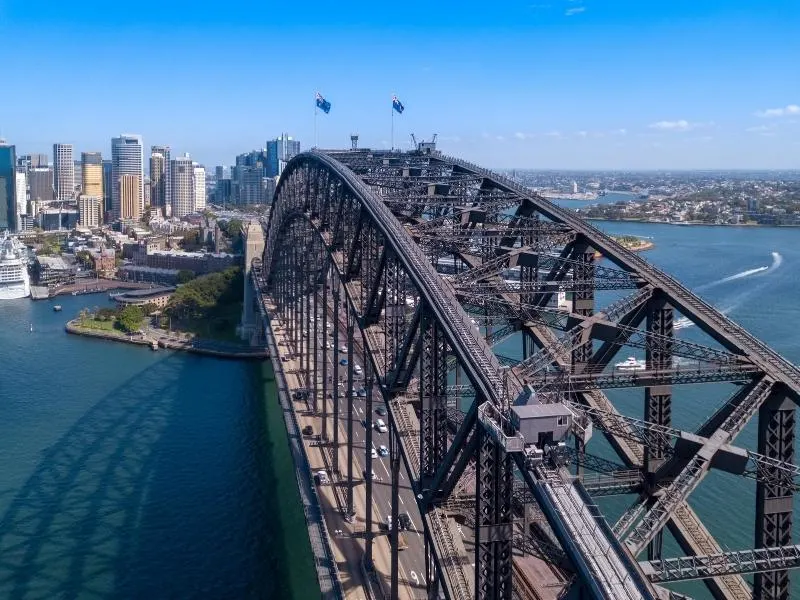 3/ Uluru – Kata Tjuta National Park (NT)
Uluru, formerly known as Ayers Rock is a large sandstone rock formation located in the southern part of the Northern Territory 480 km from Alice Springs. Uluru is sacred to the Anangu people and plays an important role in their culture and traditions. Ancient rock paintings adorn Uluru and tell the story of the Anangu people who have survived in this arid and inhospitable area of Australia for thousands of years.
Uluru is an impressive Australian landmark and one of the natural wonders of the world.
It is listed as a UNESCO World Heritage-listed area for its cultural and natural values.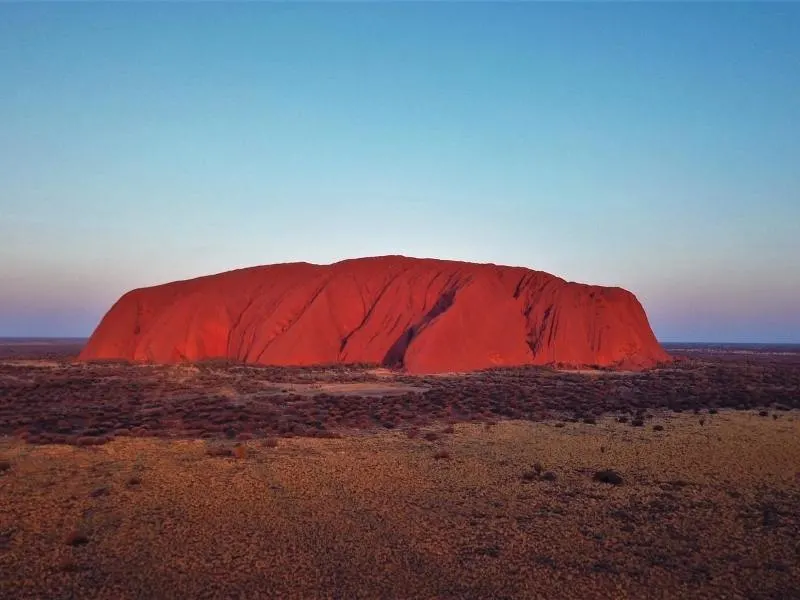 4/ The Great Barrier Reef (QLD)
The Great Barrier Reef is one of the most impressive Australian natural landmarks known all around the world for its size (the largest coral reef system on Earth) and diversity.
It consists of over 2,900 individual reefs and 900 islands and stretches for over 2,600 kilometres along the coast of Queensland.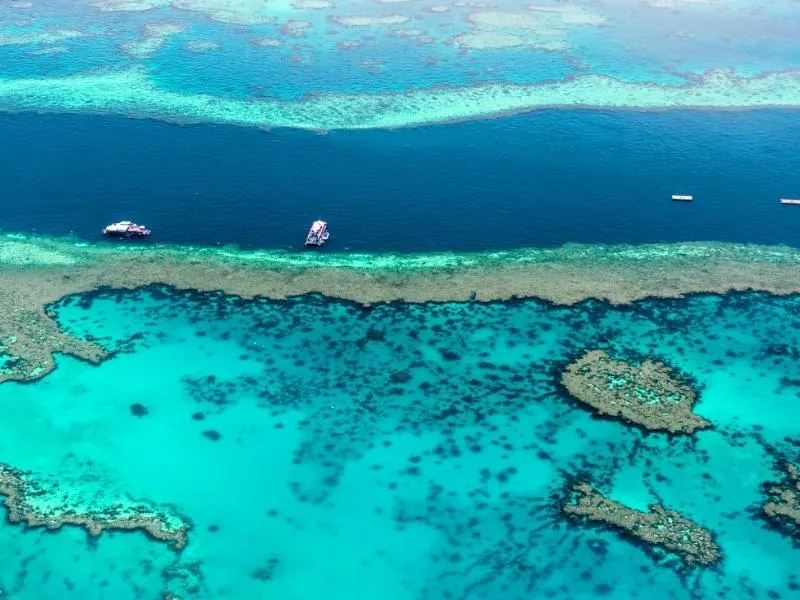 5/ The Daintree Rainforest (QLD)
The Daintree National Park is one of Australia's oldest rainforests. It consists of tropical jungle, giant ferns, palms and more than 100 species of birds.
The Daintree River area possesses a rich Aboriginal heritage with many legends that have been handed down from generation to generation.
The Daintree River is a part of the Wet Tropics of Queensland, a UNESCO World Heritage Site and an international biosphere reserve.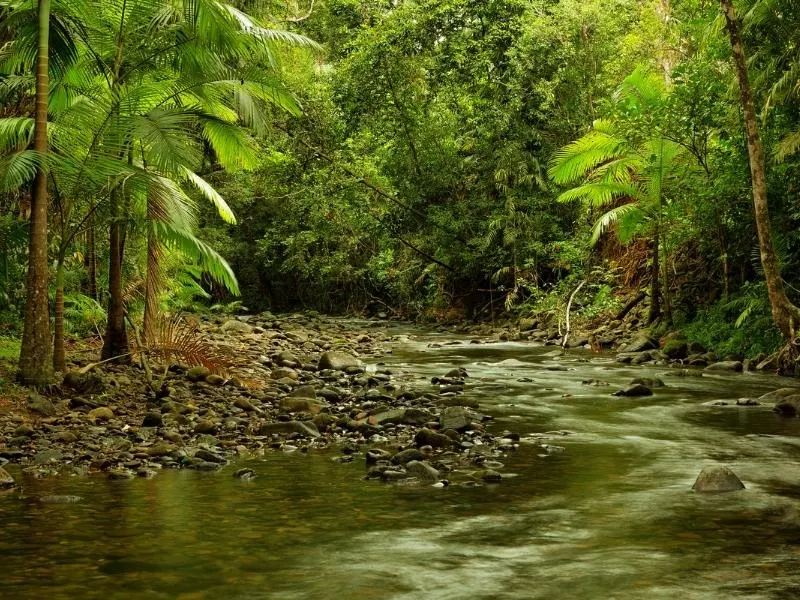 6/ Twelve Apostles (VIC)
The Twelve Apostles is a collection of limestone stacks located by the Great Ocean Road in Victoria.
They are part of an area that has been listed as one of Australia's natural and heritage sites and is widely known as The Shipwreck Coast.
The limestone formations were created by wave erosion on vertical beds of different levels of the same range of rock.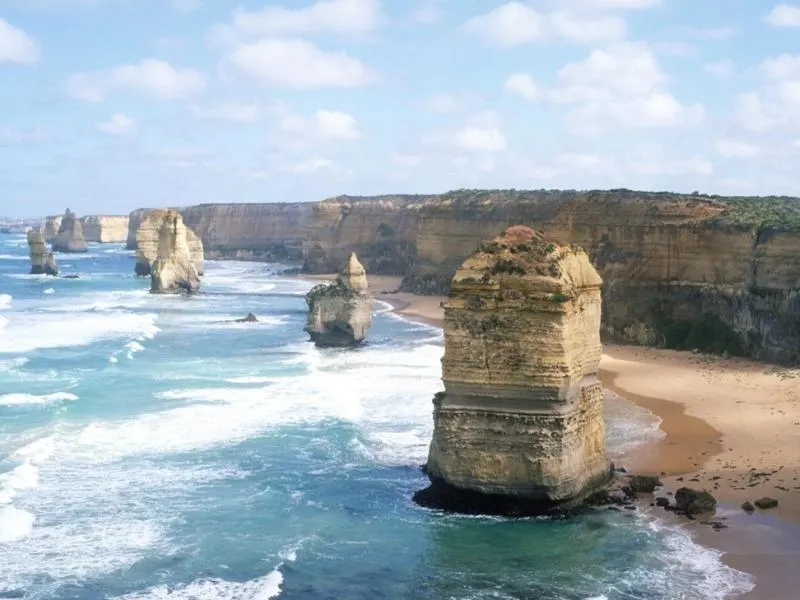 8/ Kakadu National Park (NT)
Situated across the Northern Territory Kakadu is one of Australia's largest and most famous national parks.
Kakadu National Park is a stunningly beautiful place with spectacular waterfalls, deep gorges and cliffs, wildlife, history, Aboriginal culture and rock art, plus amazing flora found nowhere else on the planet.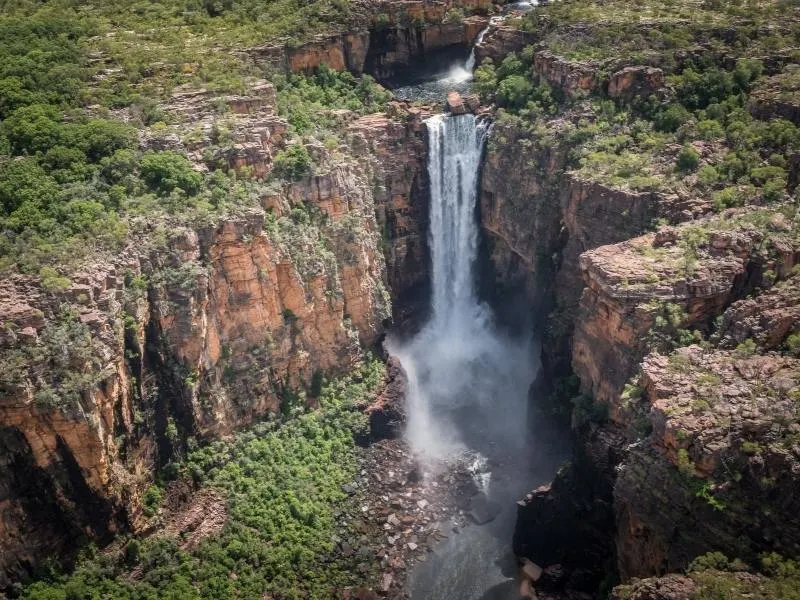 9/ Blue Mountains National Park (NSW)
Covering an impressive 20,000 hectares of protected wilderness in the Greater Blue Mountains Area World Heritage Site.
The park consists of four sections: the Blue Mountains, Kanangra-Boyd, Wollemi and Gardens of Stone National Parks with elevations up to 1,210 metres (3,970 ft) above sea level.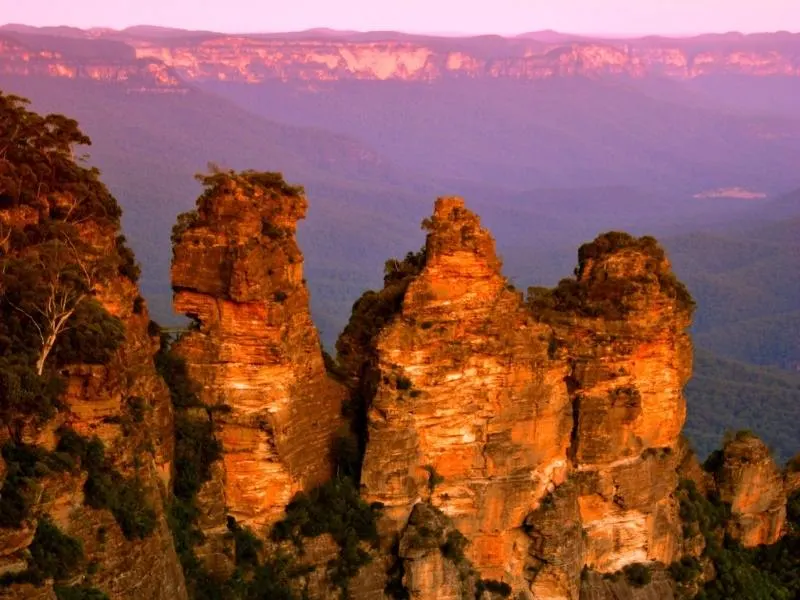 10/ Cradle Mountain – Lake Saint Clair National Park (TAS)
Located in Tasmania, Cradle Mountain-Lake Saint Clair is one of Australia's most popular national parks. Whilst visiting the park you can enjoy great walks through spectacular alpine areas.
The park consists of an impressive wilderness area with lush vegetation, rivers and waterfalls. It possesses a flora and fauna that is unique in the world, including ancient species of plants and animals.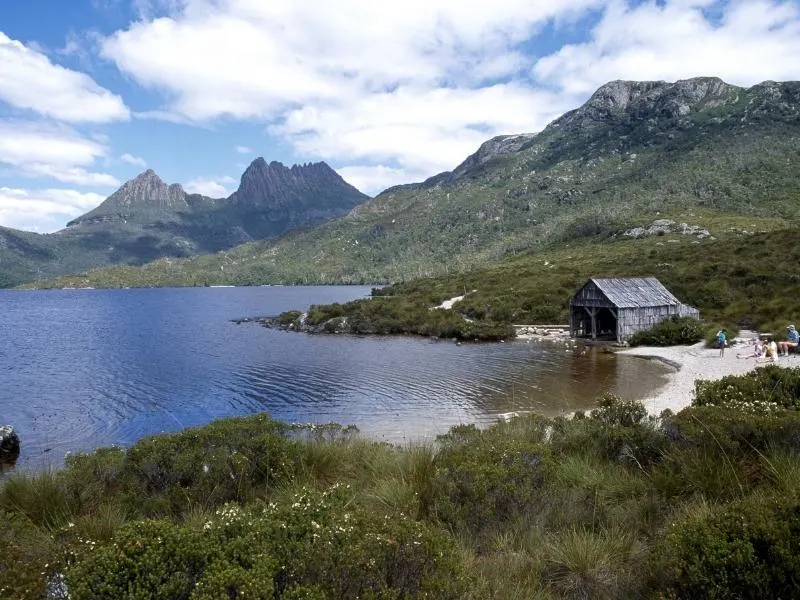 Natural landmarks in Australia
There are many famous natural landmarks in Australia in addition to those that I included in the list of the 10 most famous landmarks in Australia.
11/ Purnululu National Park & Bungle Bungles (WA)
Located in the East Kimberly region of Western Australia with its striped sandstone domes, Purnululu National Park is a World Heritage Site.
The Bungle Bungles formed over millions of years in the Great Sandy Desert and in addition to its distinctive land formations, the park is also home to a large variety of fauna and flora.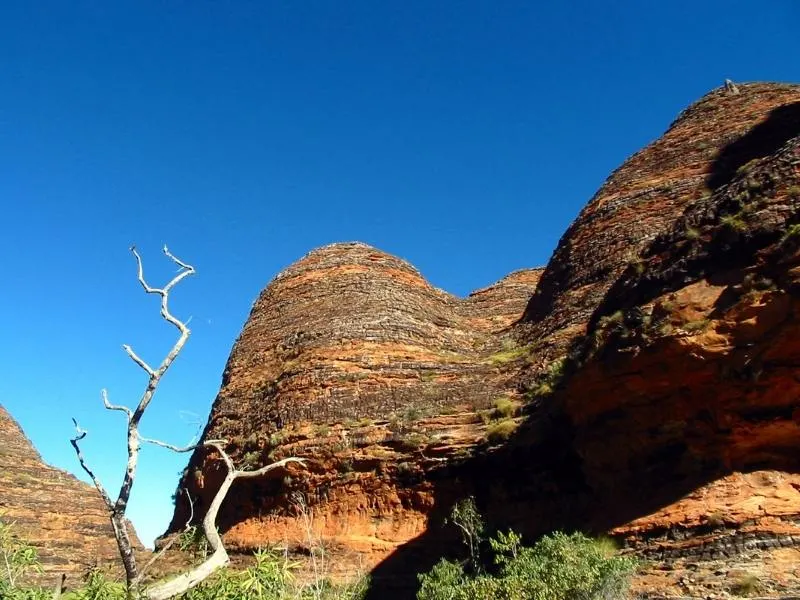 12/ Pinnacles Desert (WA)
The Pinnacles Desert, located on the western edge of Nambung National Park in Western Australia consists of more than 1,000 cone-shaped limestone formations.
They are the remains of an ancient coastal cliff line that contains stacks, arches, pinnacles and window holes formed by hundreds of thousands of years of wave erosion on limestone cliffs.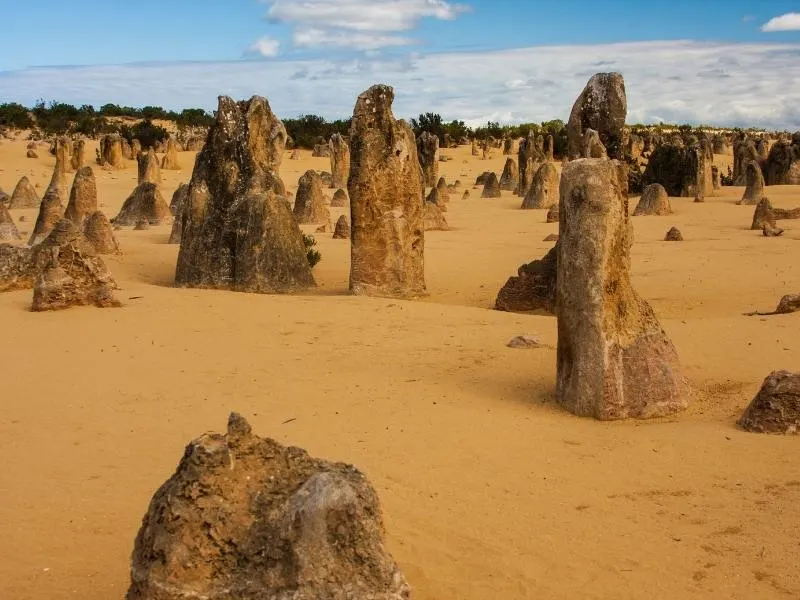 13/ Litchfield National Park (NT)
The park is located in the Northern Territory, about 300 km southwest of Darwin.
It is famous for its waterfalls and gorges, which have been created by millions of years of river erosion on a sandstone plateau.
It takes about four days to explore the park's many attractions and see all the natural landmarks.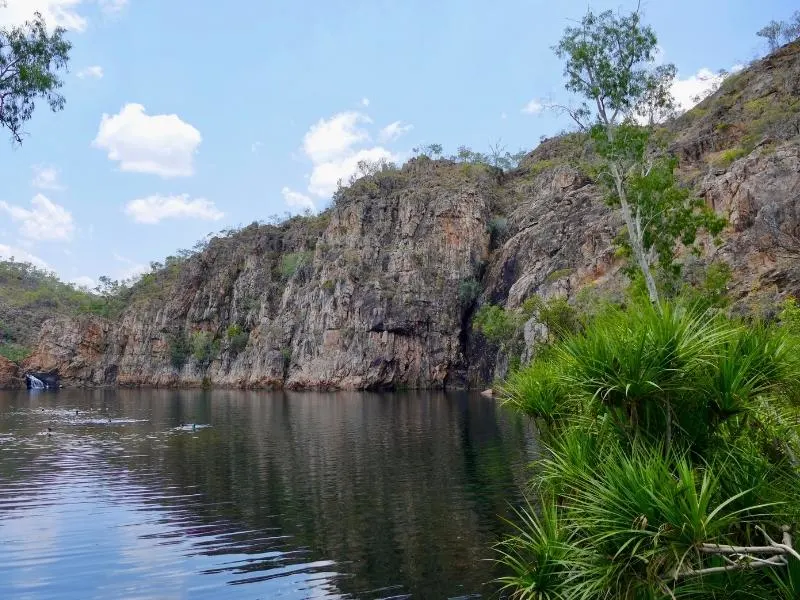 14/ Kangaroo Island (SA)
Kangaroo Island is home to Australia's largest koala population, many unique animal and plant species and offers visitors unique wildlife experiences.
Located off the south eastern coast of South Australia near Adelaide, Kangaroo Island is home to an incredible range of wildlife and some of Australia's most unspoiled natural scenery – making it one of the most popular destinations in Australia.
It is a popular destination to visit from Adelaide.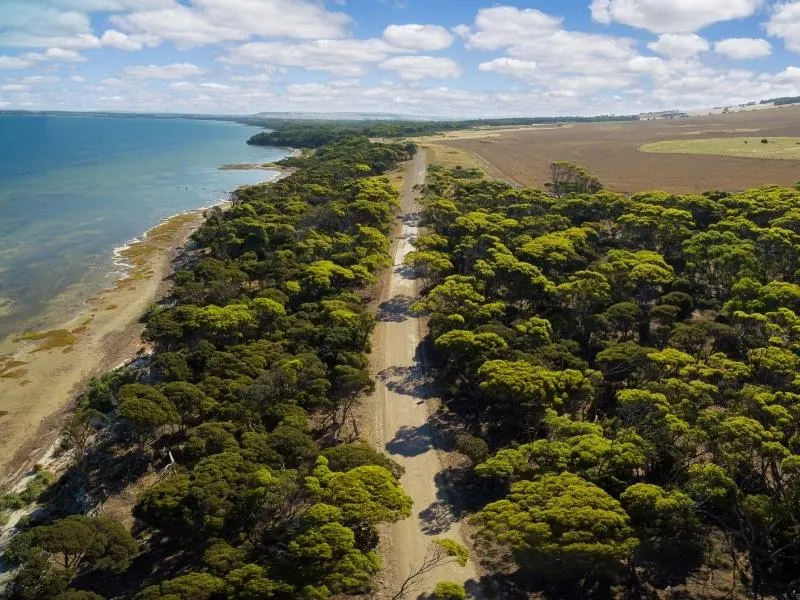 15/ Bay of Fires (TAS)
The Bay of Fires is a scenic area on Tasmania's northeast coast, about an hour's drive from St Helens.
It is especially known for its white sands and red granite formations that have been formed over millions of years by the flow of water.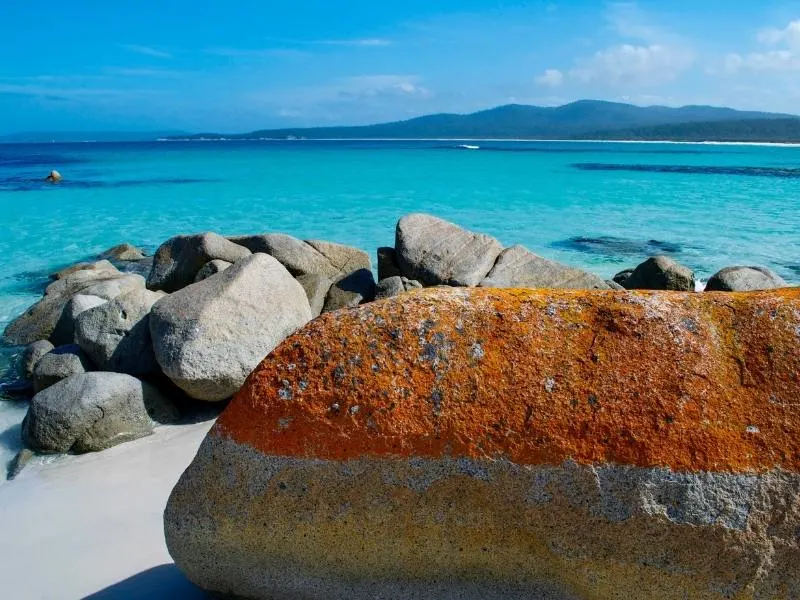 16/ Lake Mackenzie Fraser Island (QLD)
Lake Mackenzie is located on Fraser Island, Queensland in the Great Sandy National Park.
The lake is fed by rainwater through groundwater and it flows out to sea via the Mary River which means that the water is always fresh and home to unique species of fish.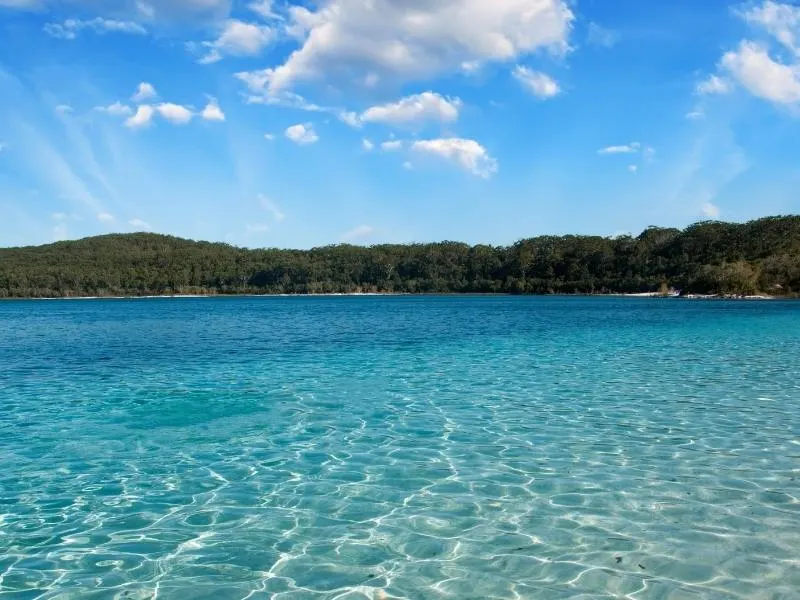 17/ Shark Bay (WA)
Shark Bay is located at the westernmost point of Australia, also known as Hamelin Bay.
The Shark Bay World Heritage area contains ancient fossilized coral reefs (about 8 million years old), stromatolites (up to 3,500 metres in diameter and up to 20 metres tall), dolphins, dugongs, sea turtles and over 600 species of fish.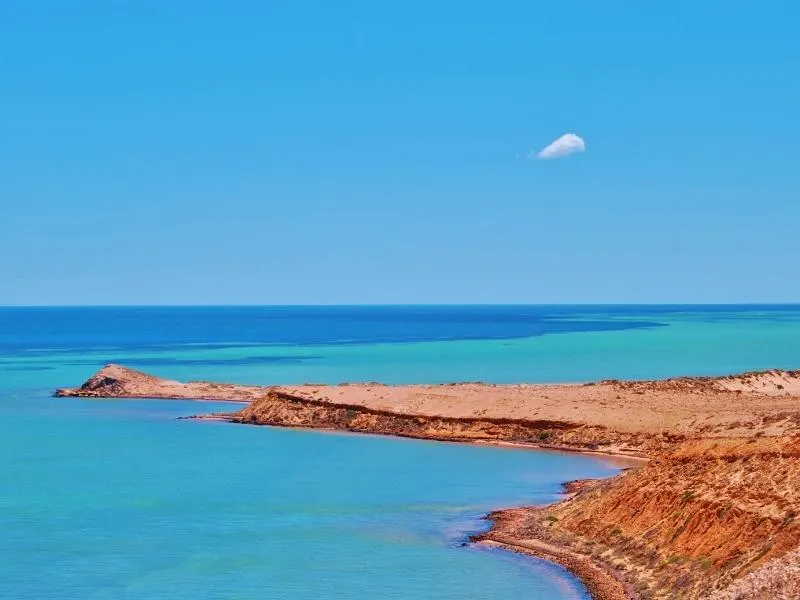 18/ Karijini National Park (WA)
Karijini National Park is located in the Hamersley Range in the Pilbara region of Western Australia.
Over 200 million years old, Karijini is one of the most stunning national parks in Australia and is often referred to as a miniature version of the Grand Canyon.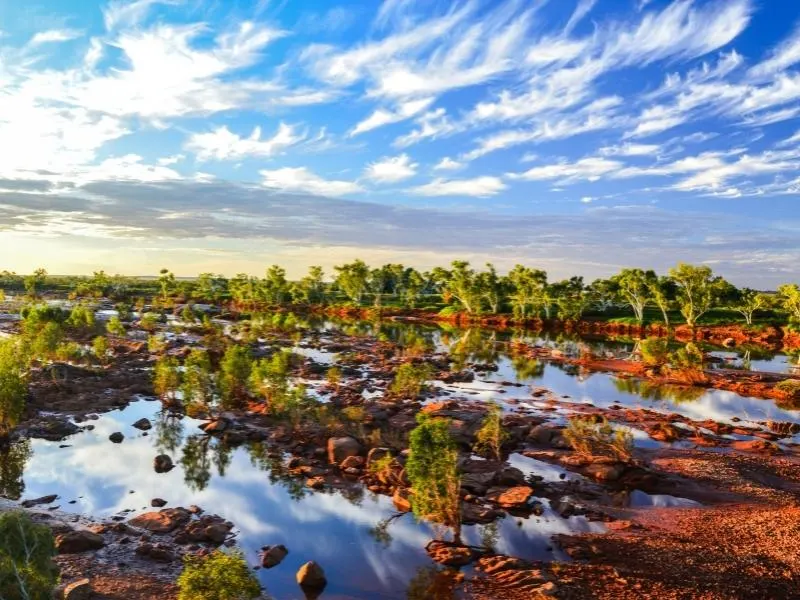 19/ Australia's beautiful beaches
With over 24,000 beaches to choose from actually choosing just one or two for this list was just about impossible.
Perhaps the most famous is Bondi Beach. This world-famous iconic beach is located in Sydney.
This stretch of white sand is popular with sunbathers, swimmers, surfers and bodyboarders.
Other contenders include Whitehaven Beach in the Whitsundays, Scarborough Beach, Glenelg near Adelaide and Cable Beach near Broome in Western Australia.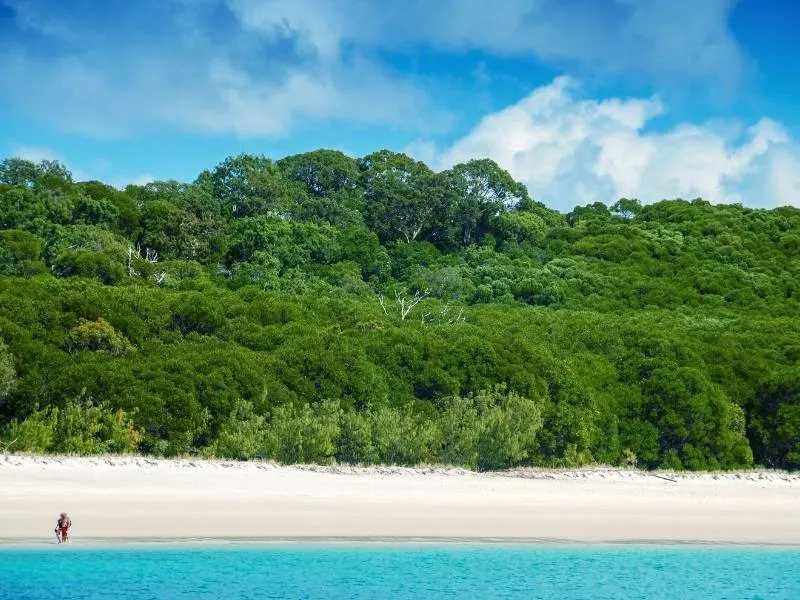 Man-made landmarks in Australia
20/ Port Arthur Historic Site (TAS)
Port Arthur, located on the Tasman Peninsula in Tasmania, was one of Australia's most significant early British penal settlements.
It was established by Lieutenant-Governor David Collins in 1833 as a place for secondary punishment for re-offenders.
The site contains ruins of prison hulks where convicts were held, ruins of the penitentiary and other buildings, ruins of the Commandant's house, officers' barracks and cottages. It also contains a cemetery with graves from that time period.
It is rumoured to be Australia's most haunted historical site.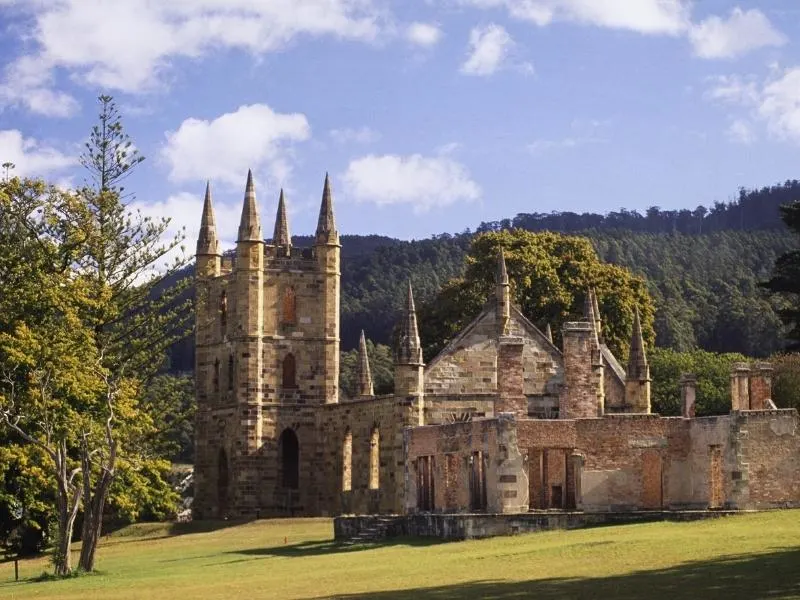 21/ The Great Ocean Road (VIC)
The Great Ocean Road is one of the most scenic drives in Australia. It stretches 243 kilometres along the south-eastern coast of Victoria consisting of a mixture of winding road, stunning sea views, rainforest sections and lovely coastline.
Construction began in 1919 with soldiers returning from World War I as a way to give back to those who had suffered because of the war. It was opened in 1932 and spans all the way from Torquay to Allansford. The road is now classified as part of the B100 which continues by turning into Princes Highway, adjacent to where the Great Ocean Road starts at Torquay and ends at Port Campbell.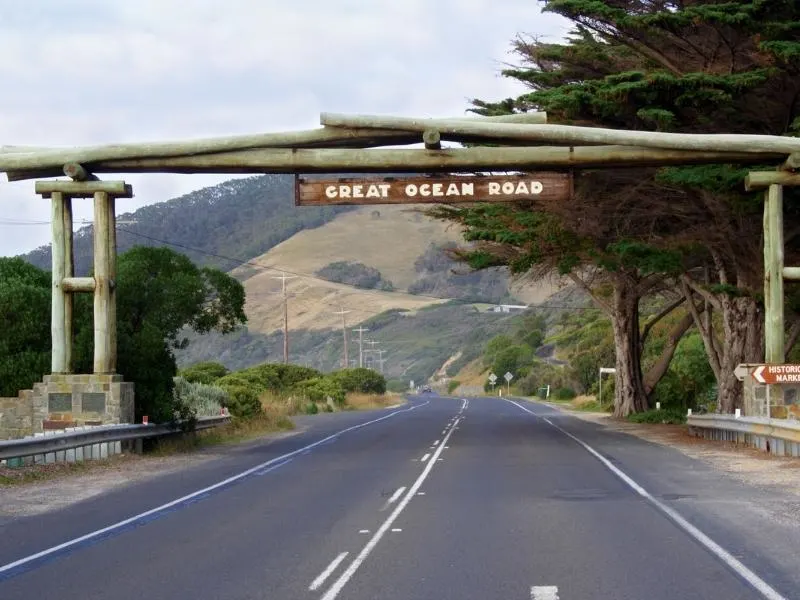 22 / Melbourne Cricket Ground (VIC)
One of the largest and most famous sports stadiums in the world, the Melbourne Cricket Ground is a great example of how sports and culture can converge to create a landmark that is more than just a stadium.
The MCG has been host to many historic events since its opening in 1853 but perhaps none as important as the 1956 Olympic Games. Since then, it has hosted countless sporting events including AFL Grand Finals, One Day International cricket games and the Rugby League State of Origin.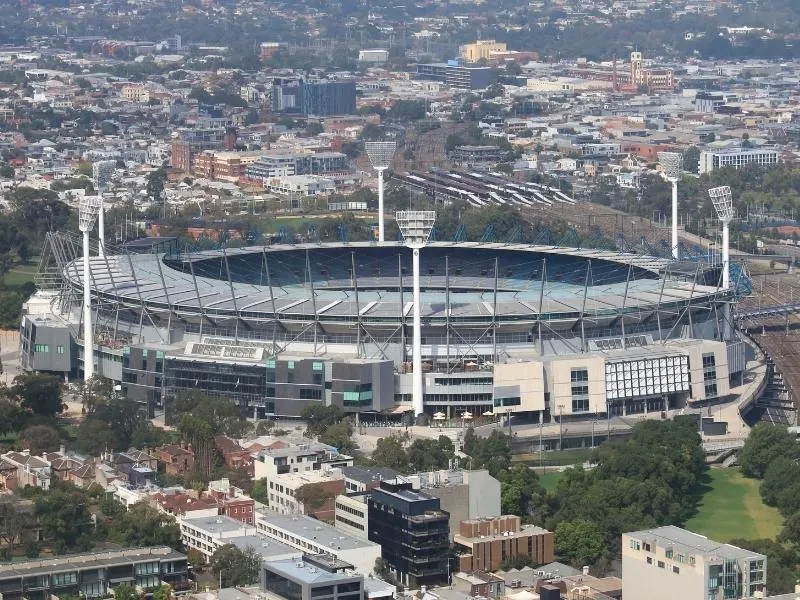 23/ Cape Byron Lighthouse (QLD)
Located at the most easterly point on the Australian mainland, Cape Byron Lighthouse is not only a very popular attraction for tourists but it is also one of the biggest lighthouses in Australia.
Standing on a rocky headland that juts out into the Pacific Ocean the lighthouse is made up of three different lights which are used to form a leading line for ships entering the Port of Byron Bay.
24/ Flinders Street Railway Station (VIC)
One of the most famous railway stations in Australia, Flinders Street Station is also one of the busiest.
Located at the western edge of Melbourne's central business district, it sits between Elizabeth and Swanston Streets on Flinders Street itself.
The station was built to accommodate passengers arriving by train from all over regional Victoria but now operates as the station of choice for commuters from all over Melbourne.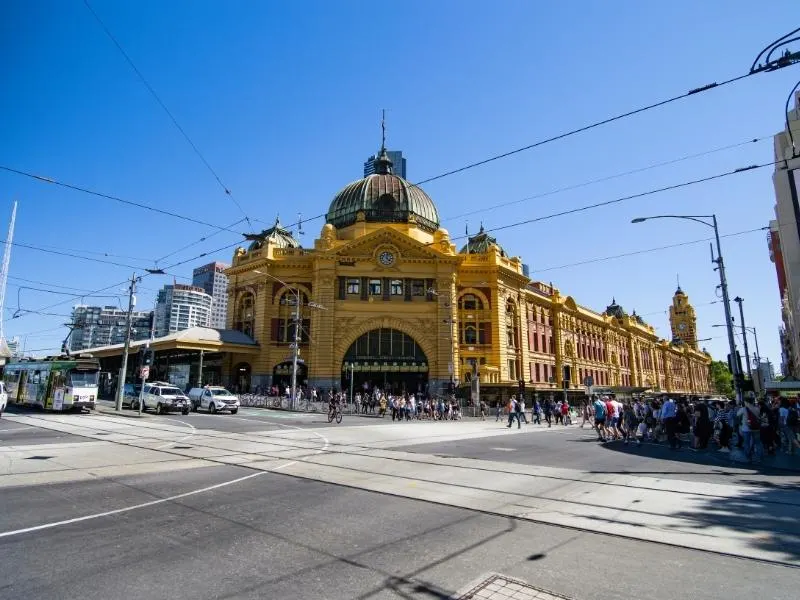 25/ Australian Parliament House (ACT)
Opened by Queen Elizabeth II in May 1988, the Parliament House of Australia is an iconic building that sits on Capital Hill in Canberra.
The Old Parliament house, which was used for nearly 70 years, has since been turned into a museum about Australia's democracy.
The new building cost $1 billion AUD to build and contains both the Senate and the House of Representatives chambers as well as committee rooms, offices for Senators and their staff, a press gallery and several restaurants.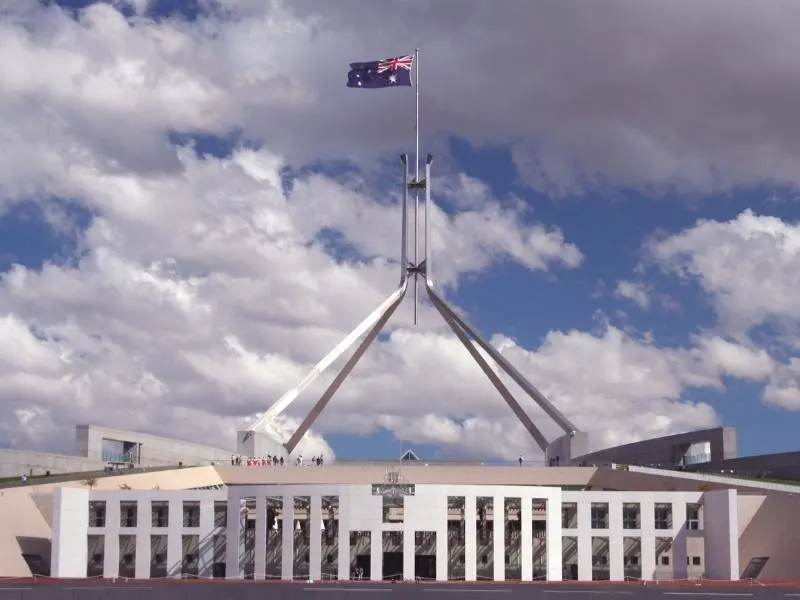 26/ Gold Coast – Surfers Paradise (QLD)
Located on Queensland's beautiful Gold Coast, Surfers Paradise is best known for its long stretch of white sandy beaches and spectacular views.
Surfers Paradise is not only home to the Q1 (Australia's tallest building) and many great hotels and resorts but it also has a very popular nightlife scene making it one of the most visited places in Australia.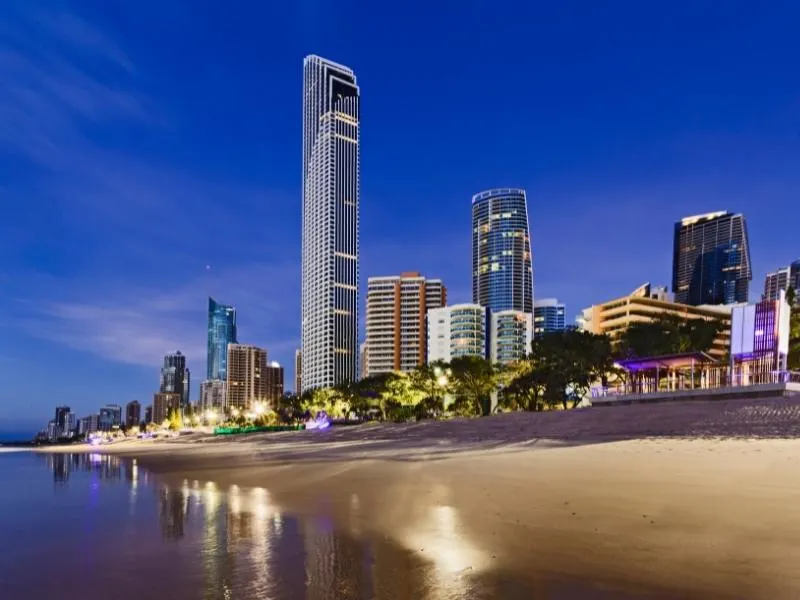 27/ Queen Victoria Building (NSW)
Located in Sydney's central business district, the Queen Victoria Building is one of Australia's most famous pieces of architecture. The intricate detailing on the outside of the building is enough to catch the eye but it is also home to some really wonderful shopping opportunities.
A lot of famous designers have had shops in this building, making it a must-see when in Sydney.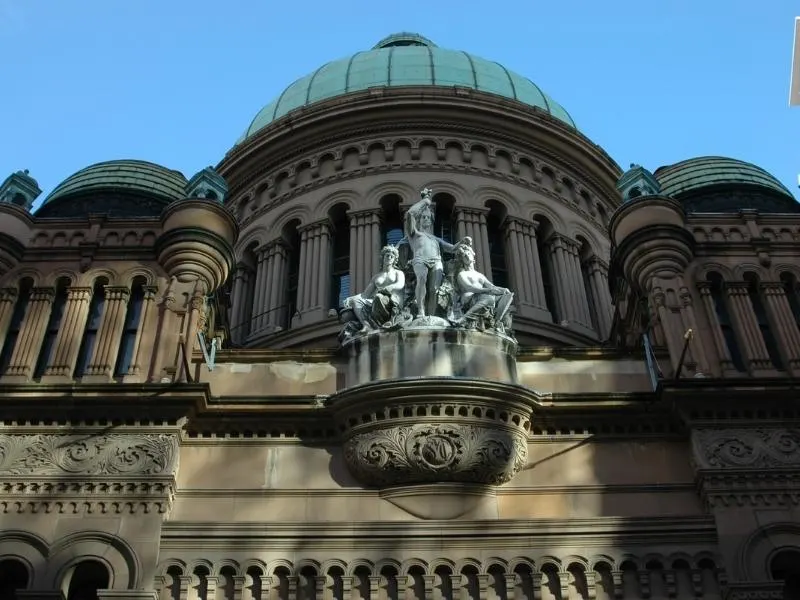 28/ Royal Exhibition Building (VIC)
Located in Melbourne's Carlton Gardens, the Royal Exhibition Building is yet another example of how Australia has been influenced by both British and European culture.
The building was first opened for The Great Exhibition of 1880 which proved to be a very popular event with thousands of people travelling from all over the world to see it.
Nowadays, it is home to many different events including the Melbourne International Flower and Garden Show.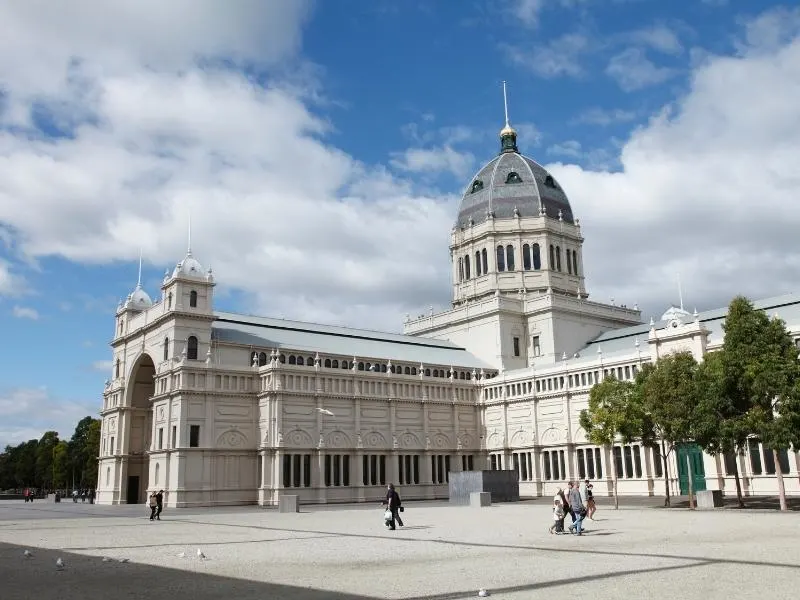 29/ Australia's big things
No list would be complete without these most iconic of Australian landmarks – the 'big things'
From pineapples to bananas, from koalas to pelicans Aussies love their big things.
Read – 10 big things to see in Australia
Read more about visiting Australia