Whether you're looking for the best day trips from Adelaide, the best things to do in Adelaide or both, we have the guides for you.
We've just returned from the South Australian capital and absolutely loved it. Sharing the best day trips from Adelaide with you as soon as possible was a must!
From every Adelaide must-see to the Adelaide day trips that belong on every visitor's itinerary, this article (when read in conjunction with our guide to the 10 best things to do in Adelaide) outlines the places you need to know about before you go. These include beach suburbs, the Barossa Valley and sites related to art, sports, nature and shopping. Plus a whole lot more.
Read on to find out about the 10 best day trips from Adelaide. By the end of this post, you'll be itching to visit one of Australia's most charming cities, we promise!
10 Best Day Trips from Adelaide
The Barossa Valley
The Barossa Valley is world-famous, and Barossa day tours from Adelaide are probably the most popular of all. Everyone from backpackers to travellers who go five stars all the way wants to sample wine and see the rolling vineyards of this region. It's interesting to anyone to see the actual place where the wines they buy at the supermarket locally or on the other side of the world are actually produced.
There are so many Barossa day trips from Adelaide to choose from.
Pick between a premium tour with lunch, an e-bike tour with gourmet food, a picnic at Jacob's Creek, a Barossa and Hahndorf tour, a day trip to the Barossa and Adelaide Hills, or even a hot air balloon flight over the vineyards.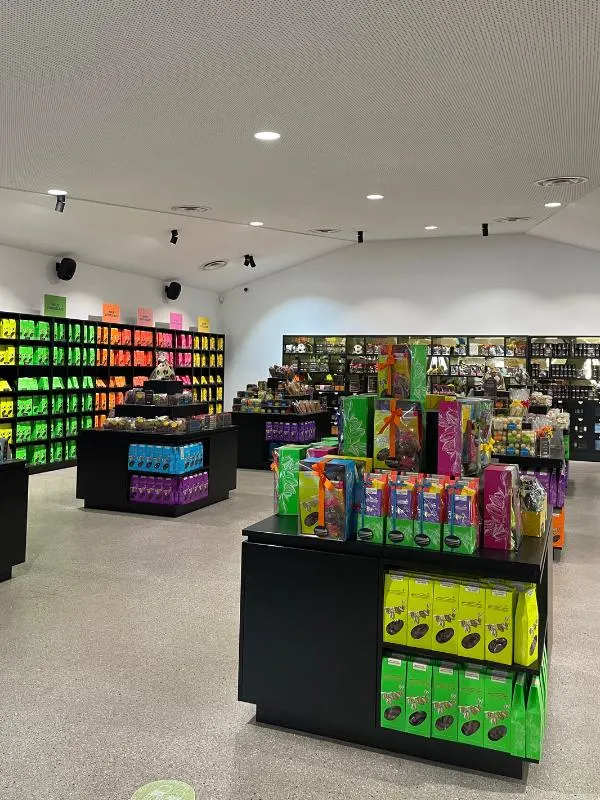 Hahndorf
Hahndorf makes one of the best day tours from Adelaide. Settled by German migrants during the 19th century, the town features German style architecture and is a great place to try all sorts of artisan and gourmet foods.
The town takes only 20 to 30 minutes to reach from Adelaide by car, or around 45 by bus. It's a definite must in any Adelaide itinerary. Hahndorf dates back to 1839, and offers history, culture, shopping, family-friendly activities and great food and wine. Only a handful of residents speak German at home, so there's no need to worry about getting by with English!
If you don't have a car, booking an organised day tour to Hahndorf makes life simple. You can also take a combined tour of McLaren Vale and Hahndorf, Hahndorf and Victor Harbor, or the Barossa and Hahndorf.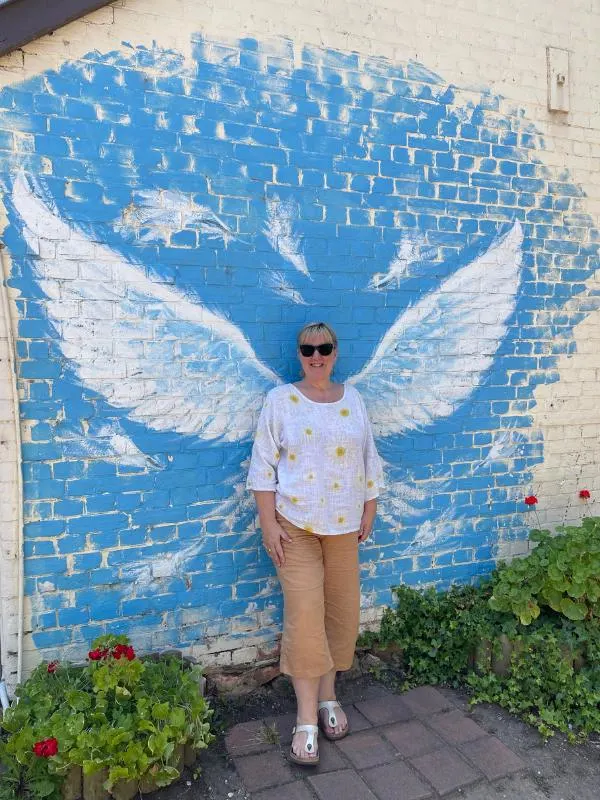 McLaren Vale
Like the Barossa Valley, McLaren Vale is known for wine making. The area is around 33 kilometres (or 21 miles) south of Adelaide, so it doesn't take too long to reach. You can get there by car, or taking a guided tour is a great way to go as you can make the most of those wine tastings!
Another place to visit in this area is the Cube. This is a striking, modern, five-storey construction that has to be seen to be believed. Apparently, the puzzle-like design was inspired by the complexities involved in wine production.
This area is also great for foodies, and abundant in natural attractions – including beautiful beaches. A McLaren Vale tour is one of the best day trips from Adelaide, and there are plenty of options to choose from.
Including a McLaren Vale and Hahndorf highlights day trip, a small group tour of the Vale, a Glenelg and McLaren Vale tasting experience, a tour by e-bike or a day trip that includes McLaren Vale and the d'Arenberg Cube.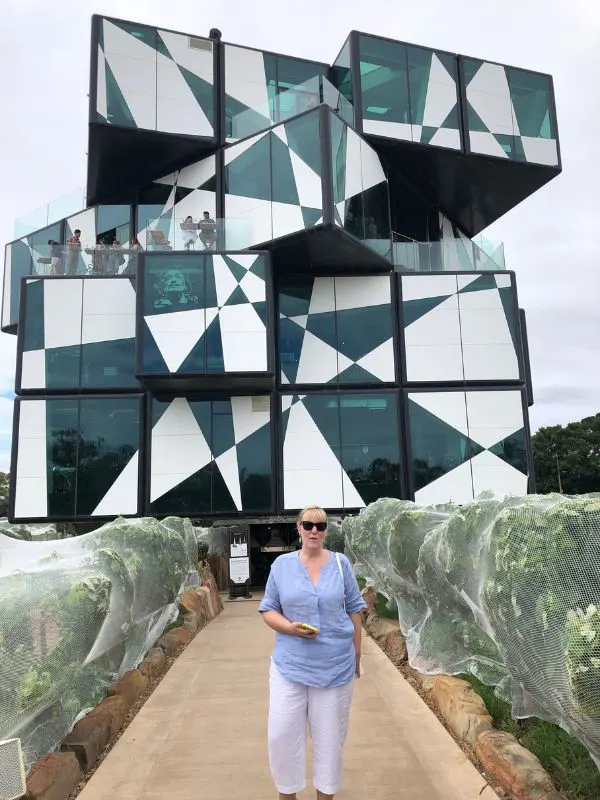 The Cockle Train
The Cockle Train runs between Victor Harbor and Goolwa. Victor Harbor lies directly south of Adelaide, and the steam train sets off from here before heading along the South Australian coastline. As far as day trips around Adelaide are concerned, this one is suitable for all ages and interests.
The route of the train follows the oldest steel tracks in Australia, which date back to 1854. It takes around 30 minutes to travel each way. Some like to take time to explore Victor Harbor before returning to Goolwa or take a trip on the Murray River from the latter.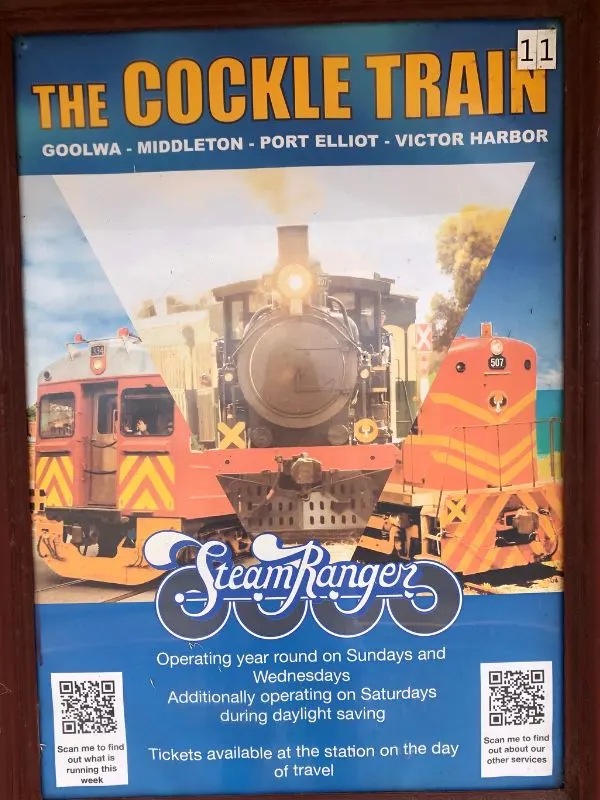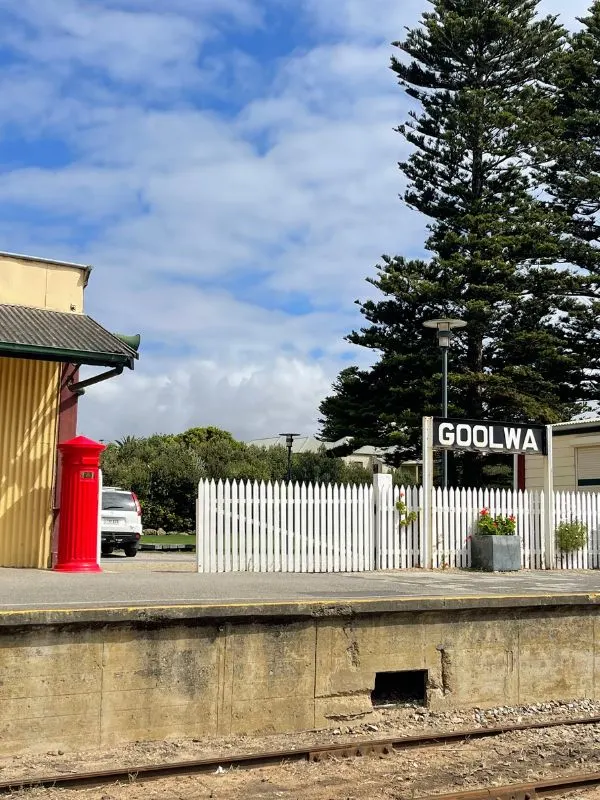 Victor Harbor
Victor Harbor is an attractive coastal town where southern right whales, seals or dolphins can sometimes be seen. Visitors sometimes also cross the causeway via horse-drawn tram to Granite Island, the habitat of a penguin colony.
Even if you don't do much, the natural, coastal setting is a relaxing place to spend time in. You can take a southern highlights and Victor Harbor tour from Adelaide if you like, or book a day trip that combines Hahndorf and Victor Harbor.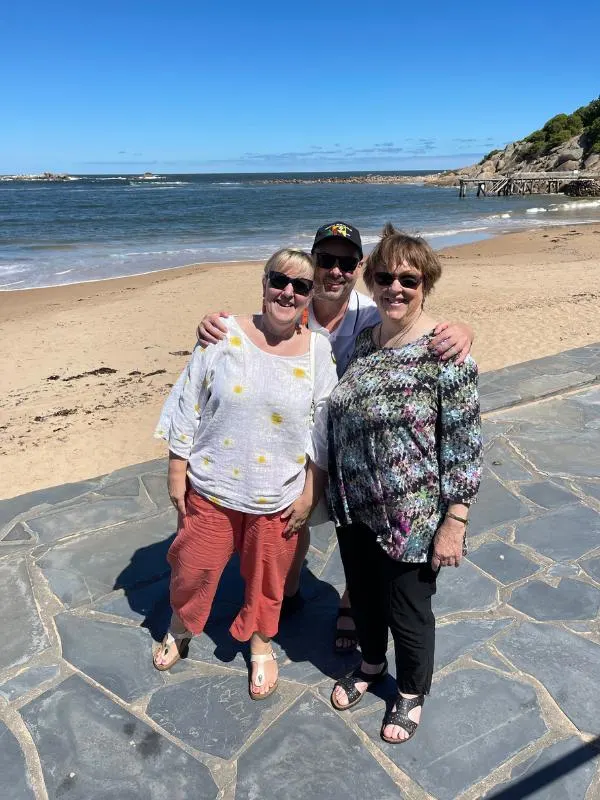 Murray River Mouth
The Murray Mouth is the point where the mighty river meets the ocean. This is significant, as the Murray is Australia's longest river – by a country mile and then some. It runs through three Australian states – New South Wales, Victoria and of course South Australia. The river is key in many fruit-producing parts of these states.
You can take a Murray River cruise from Goolwa. The Cockle Train operates between there and Victor Harbor. This boat trip lasts for an hour and a half and comes highly recommended. You can see seals and a variety of wetland birds en route, so it's ideal for wildlife lovers.
Alternatively, take a longer Coorong Discovery Cruise from Goolwa. This one lasts for three-and-a-half hours and includes lunch and a walk in Coorong National Park. Whichever you go for, a Murray cruise is one of the best Adelaide day tours for seniors, families, couples and solo travellers alike.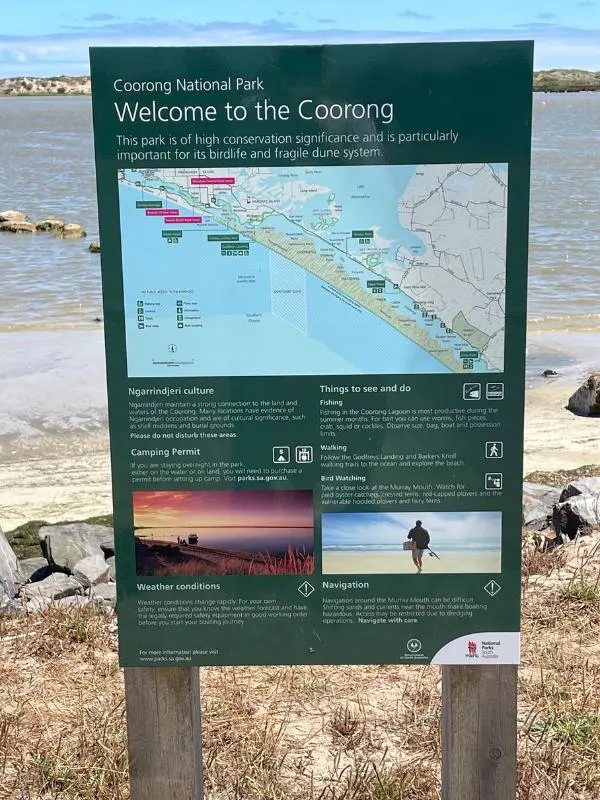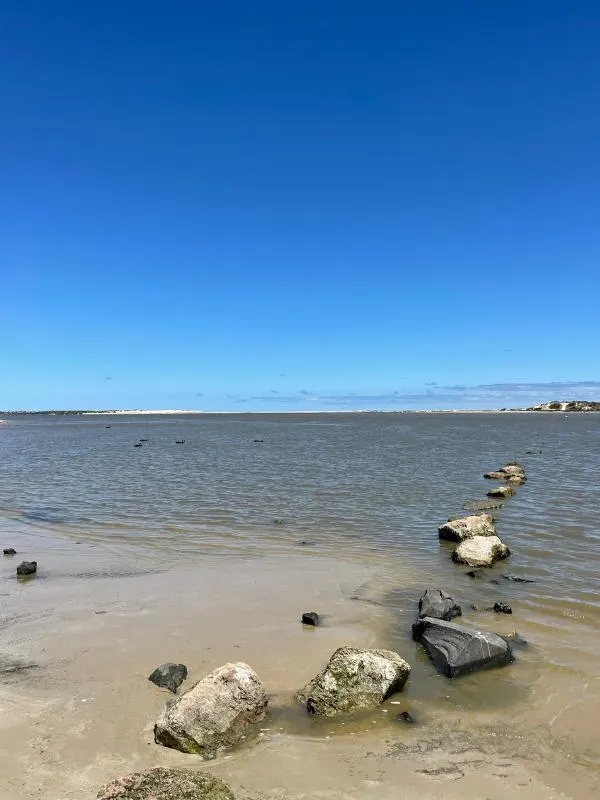 River Torrens
An alternative to the majestic Murray is to book day tours in Adelaide that explore the Torrens River. These leave from Elder Park Landing in the city centre, so they're easier to access when you haven't much time to spare.
Choose between a Devonshire tea cruise and a Popeye sightseeing cruise that might just make you want to pack your bags and move to Adelaide! You can hop off this at the zoo if you like. Both tours last for 45 minutes.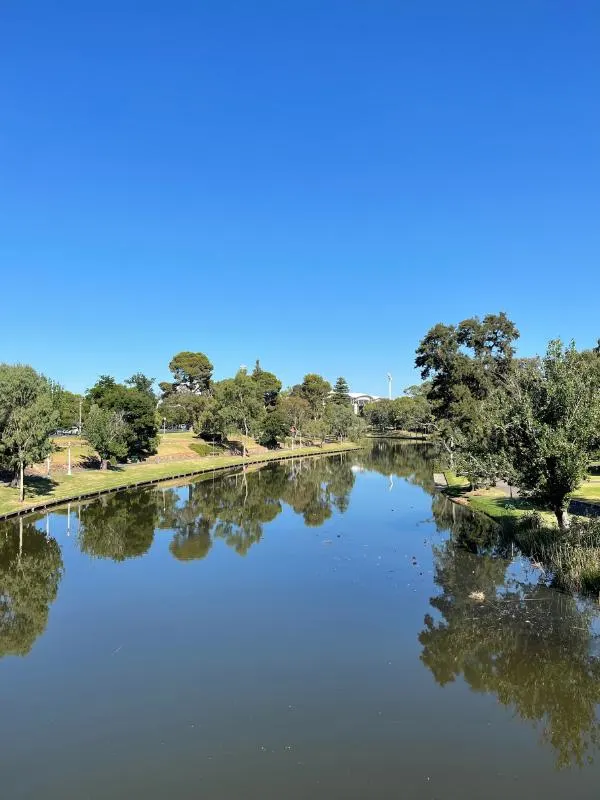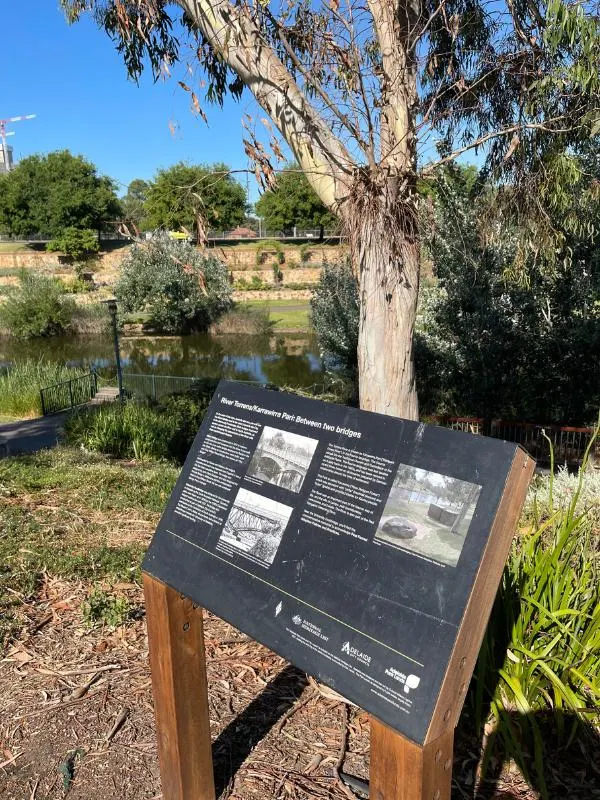 Mount Lofty
If you have a head for heights and love taking in incredible views, then Adelaide sightseeing tours that include Mount Lofty are well worth considering. Its peak is the highest point of the Mount Lofty Ranges, and there are jaw-dropping views from the summit. This is only around 15 kilometres (or under 10 miles) from the city centre.
You can take a tour that covers both Mount Lofty and Adelaide. The best places to visit in the city are included, as well as Hahndorf and the viewpoint. Another popular option is to combine the area with Cleland Wildlife Park. You can do this via Adelaide on half day trips, or longer if you prefer.
Two of the best are the Mount Lofty summit and Cleland Wildlife Park tour, a full day tour including hiking to the peak or one that includes a downhill ride from the peak plus a visit to the creatures at Cleland.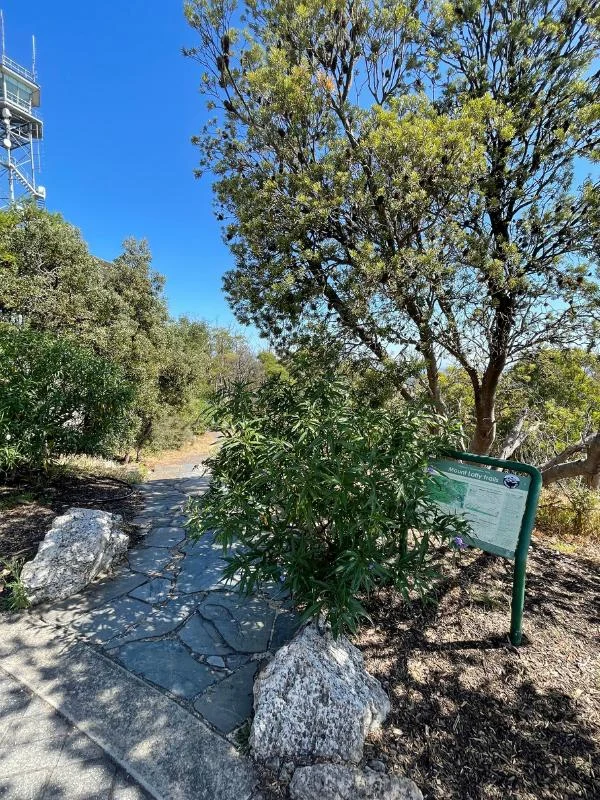 Cleland Wildlife Park
Cleland Wildlife Park is only a 20 minute drive from the city centre, and it's arguably the pick of the short drives from Adelaide to take when you want to get up close to native Australian creatures. Seeing animals in their natural habitat is what this park's all about, rather than zoo-style enclosures.
Species to look out for include koalas, wallabies, dingoes, bettongs, kangaroos, wombats, potoroos and echidna. Plus a variety of Australian birds.
Guided tours that visit the park include an all-day tour including a Mount Lofty hike, a downhill bike ride from the summit plus a park visit, or a five-and-a-half hour tour including Mount Lofty and Cleland Wildlife Park.
Kangaroo Island
For many, one of the must-do things in Adelaide is to take a trip to Kangaroo Island. This is also known as a haven for Australian wildlife, and you might spot all sorts of native birds here as well as creatures like sea lions, kangaroos, wallabies and koalas. If you get lucky you may even see a shy echidna.
The unspoiled coastline of the island is also very much worth going for. If you want to book a Kangaroo Island tour from Adelaide, we can recommend a couple of Kangaroo island day trips from Adelaide.
Take the full day trip with lunch, or the wine and dine day tour. Both last for 16 hours.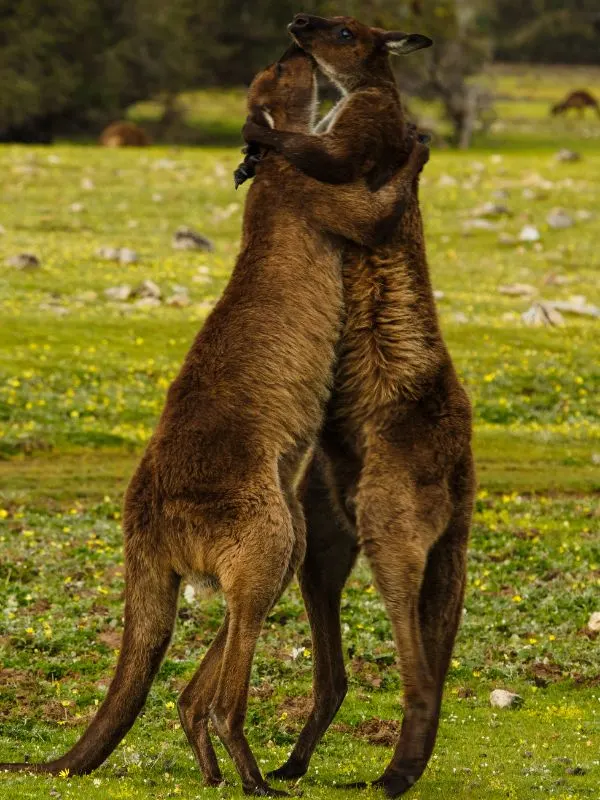 Which day trips from Adelaide made your list?
Whether you were looking for self-drive day trips from Adelaide or the top places to visit in Adelaide city centre, we hope our lists have given you some food for thought.
Adelaide is a charming place, and has more of a local feel than some bigger Australian cities. We know you're going to love it every bit as much as we do!