As you may tell from my website I adore meeting people and I thoroughly enjoy sharing my experiences with others. I love it when I have inspired others to visit a new destination or do/see or experience something they hadn't considered before. I aim to inspire everyone to travel – whatever their age or circumstances.
Having travelled for over 30 years all over the world – independently/solo/as a family/as a couple and now as an "empty nester" – I feel my readers whatever their own situation can identify with my life experiences.
With a passion for train travel I try to take the train whenever and wherever I can. By sharing information, tips and advice for other travellers I hope to inspire others to travel the world one train journey at time.
Please read my testimonials from both readers and companies I have worked with to get a taste of what Tracy's Travels in Time could offer your business!
My readers come to my site for travel inspiration as well as recommendations around specific destinations – itineraries, places to stay, tours to take etc.
WHAT CAN WE OFFER YOU?
To showcase your destination we can offer a number of options including but not limited to
Sponsored posts
Reviews
Social Media Promotion
Advertising
I also promote and share posts on Twitter, Facebook and Instagram where I have a strong (and rapidly expanding) social media presence.
If there are other ways we could work together please don't hesitate to contact me – tracystravelsintime@gmail.com
FEATURED ON/WORKED WITH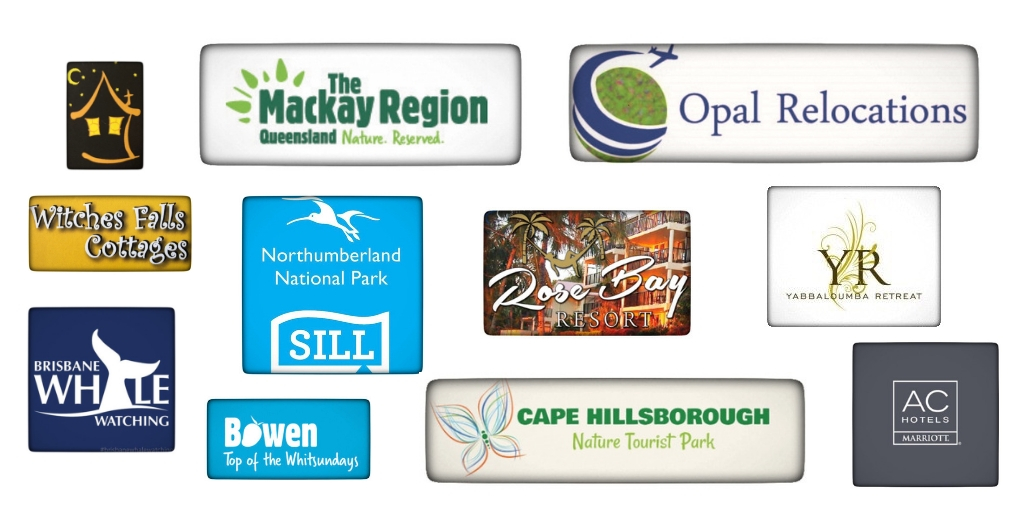 MEDIA KIT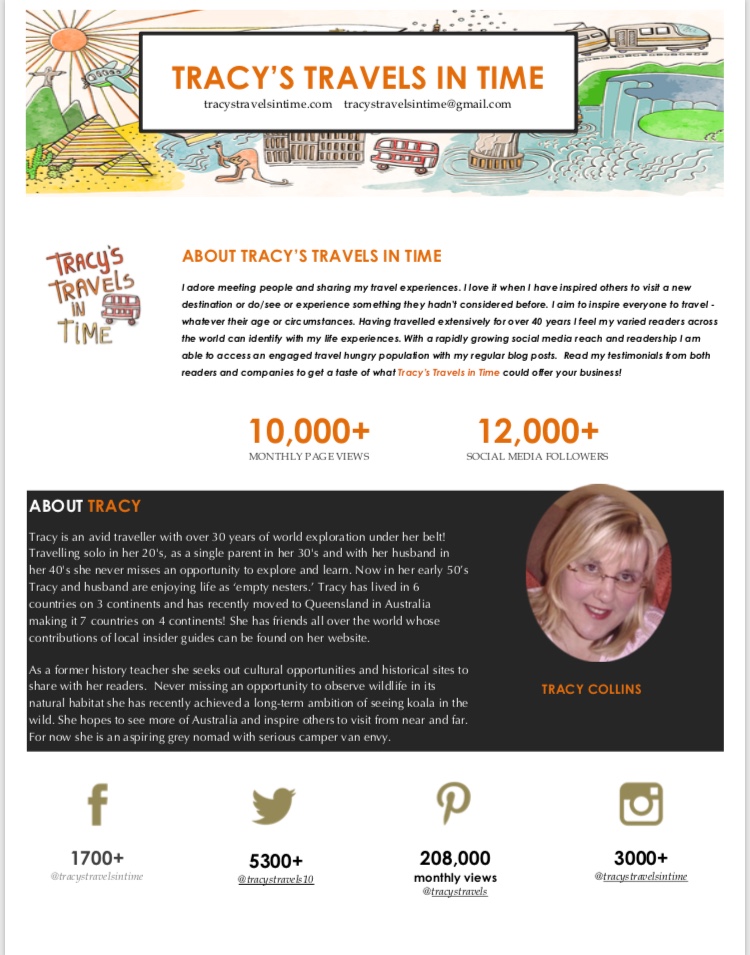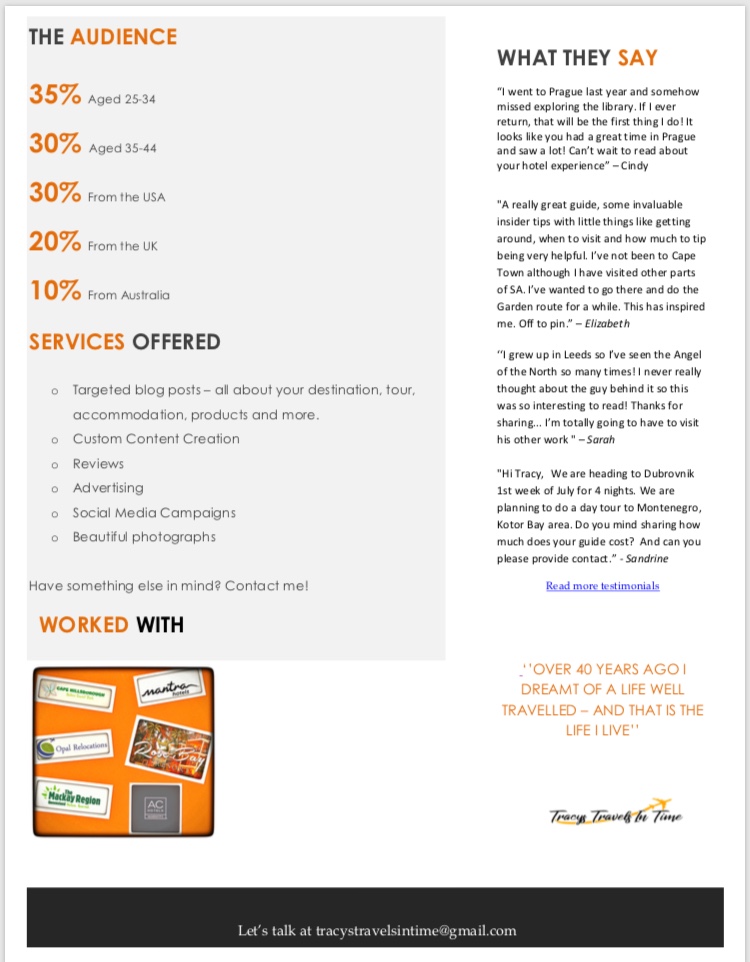 ---
---