Are you planning a visit to Bowen? In this article discover the best beaches, attractions, places to stay and where to eat in this lovely coastal Queensland town.
If you are a grey nomad or taking a road trip around Northern Queensland then a stop in Bowen for a few days or more should be on your itinerary!
The great towns along the coastline of Queensland are fantastic places to stop off and relax for a few days (or longer) and although Bowen may be slightly in the shadow of its southern neighbour and gateway to the Whitsundays – Airlie Beach – I would recommend planning to enjoy some time in Bowen if you can.
Bowen holds the title of North Queensland's oldest town and was officially declared a town in 1861.
If you are unsure of what there is to do and see when you visit then check out my 5 things to do in Bowen QLD!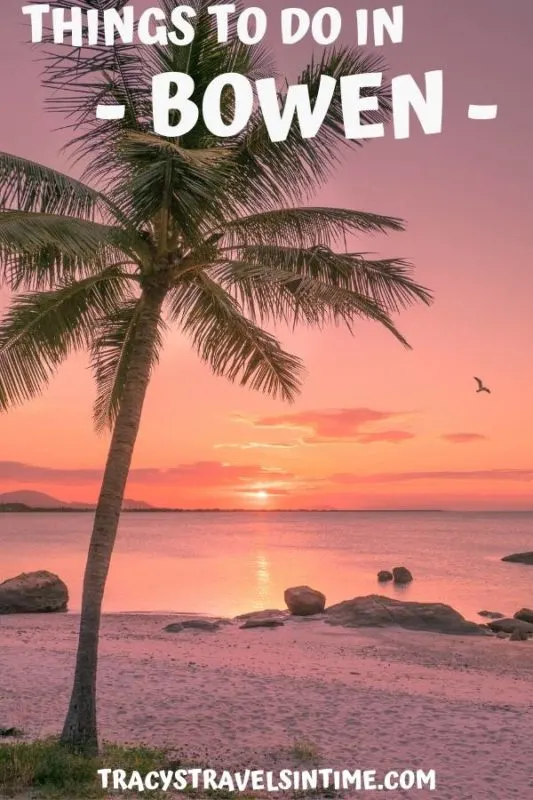 Best Things to do in Bowen
Take a selfie with the Big Mango
Bowen is famous for its mangoes and so what better way to show this than to stop off for a selfie at the big mango by the Bruce Highway on your way into town!
The big mango is also next to the Bowen Visitor Information Centre so stop off, take a photo and check out what the area has to offer! There is also a smaller mango in Bowen itself.
Visit Bowen's fabulous beaches
Beautiful bays and magnificent palm fringed beaches surround Bowen. With so many beaches to choose from – 7 in total – you will be spoilt for choice!
We stayed in Rose Bay which is a beautiful area but we did venture out to check out the other beaches. Unfortunately the weather was not on our side and it was a very windy weekend when we were in Bowen. It was still hot though and there were plenty of people enjoying the sand and sea.
Rose Bay itself is a lovely little bay with great views across to Gloucester Island. There are also plenty of rock pools for the kids to explore too at low tide!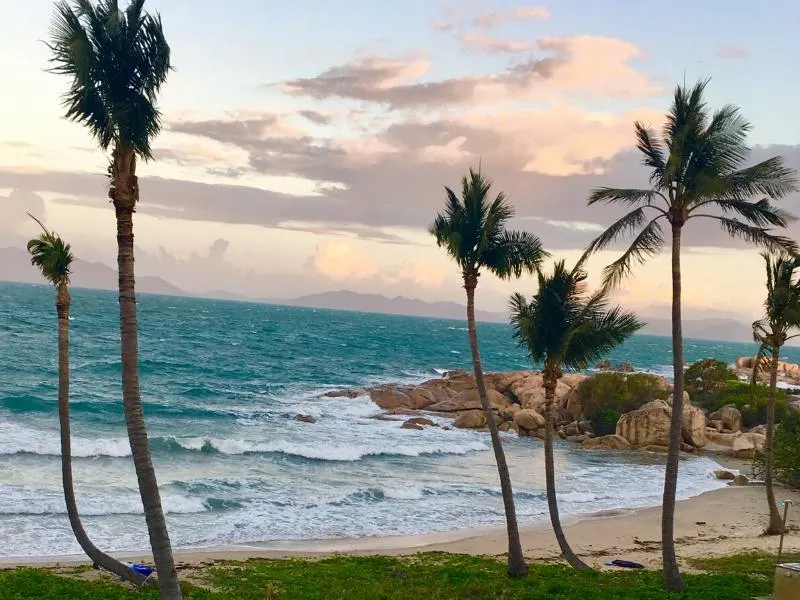 The most popular beach in the area is Horseshoe Bay which has been rated in the top 11 of Australia's beaches. As the Tourism Bowen website states "the beach is protected by two granite outcrops, which provide a haven for a wonderful range of fish and coral just a short swim from the beach." This is a popular spot for snorkelers and divers.
Murray's Bay can be found between Horseshoe Bay and Rose Bay and is popular with runners and walkers.
If water sports is your things then head to Gray's Bay where there is a two-lane boat ramp perfect for the jet skiers amongst you!
Foreshore is a favourite with families and is found at the end of the main street in Bowen. Stand at the jetty and try to spot some of the amazing sea life that frequent the waters off Bowen.
Queen's Beach is the longest beach in Bowen at 5 kms long. Enjoy a stroll or bring some food and enjoy a BBQ!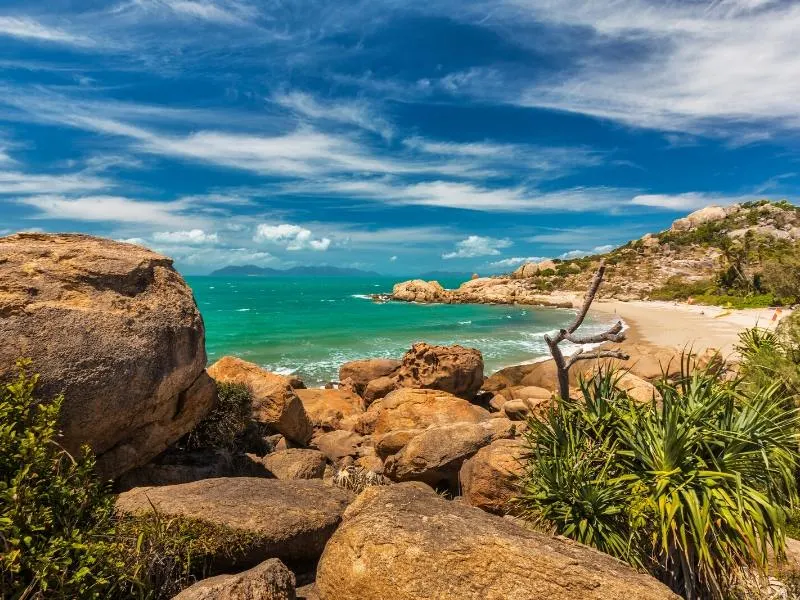 With great views, King's Beach offers peace and quiet for those who seek a tranquil few hours relaxing on the sand.
Whichever of the many beaches appeals to you it is worth remembering that with an average sea temperature in the summer of 28 degrees and even 22 degrees in winter you are sure to enjoy a beautiful day on the coast whenever you visit Bowen!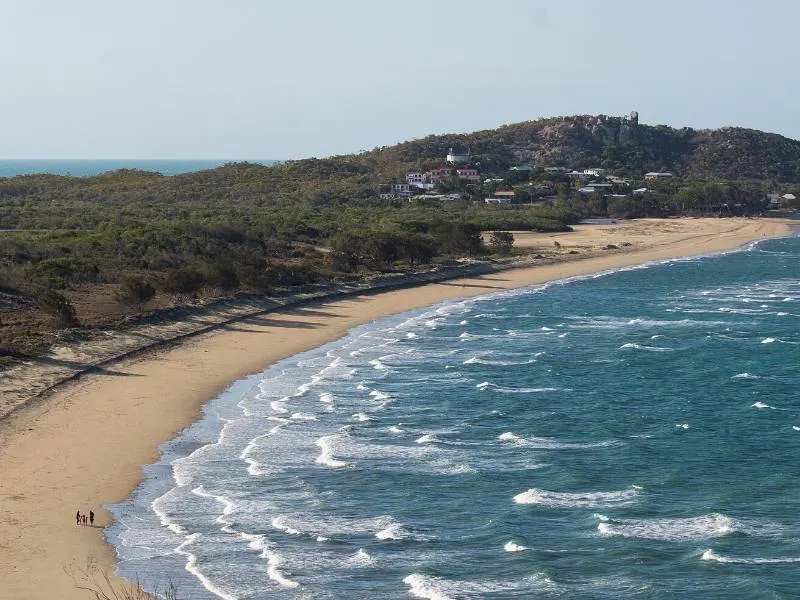 Read more – Visiting Cape Hillsborough ( & how to see kangaroos on the beach at dawn)
Enjoy some snorkelling, diving or fishing
The waters off the coast of Bowen host millions of beautiful fish. Hard and soft coral can be found just meters from shore and keen snorkelers can feast their eyes on the underwater beauty.
If scuba diving is your thing the most popular areas are at Rose, Murray and Horseshoe Bays where the water is only 6/7 meters deep. Fishing is also popular in Bowen with plenty of places to reel in that catch of the day!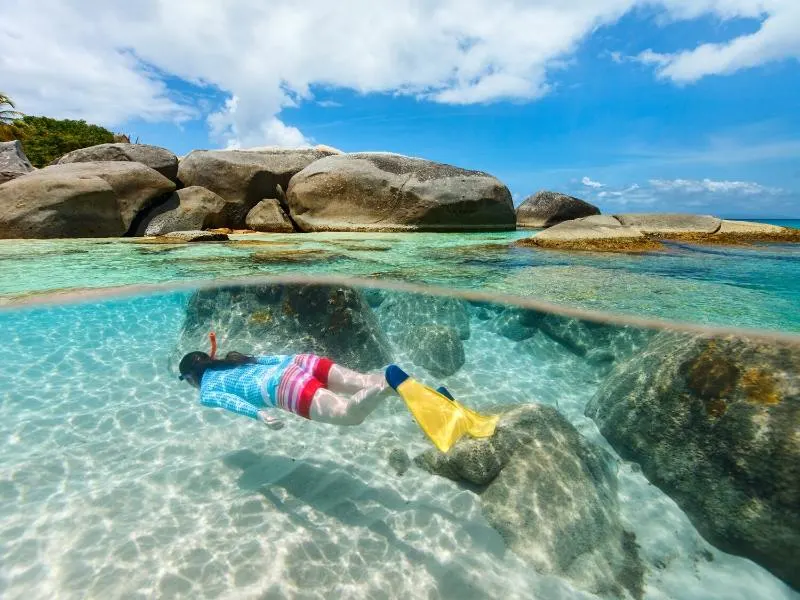 Read more – 25 beautiful beaches to visit in Australia
Check out the wall murals around town
I love street art and the murals in Bowen are interesting as they reflect the history of the town from its early settlement to the present day.
We managed to take pictures of a few of them. There are 27 in total were painted in 1988. They can be found in the town centre in Bowen.
It did pique my interest to find out more about the history of the town but unfortunately, the Bowen historical museum is closed at a weekend.
Take in the views from the Flagstaff Hill Lookout
For spectacular views over Bowen and the Coral Sea drive up to the top of Flagstaff Hill.
The 360-degree views of the Bowen region offer wonderful coastal views of the town and Whitsunday Islands of Gloucester, Holbourne, Middle, Stone and North Head Island.
During the months of May to November keep a lookout for humpback whales on their annual migration to and from the warmer waters of Northern Queensland.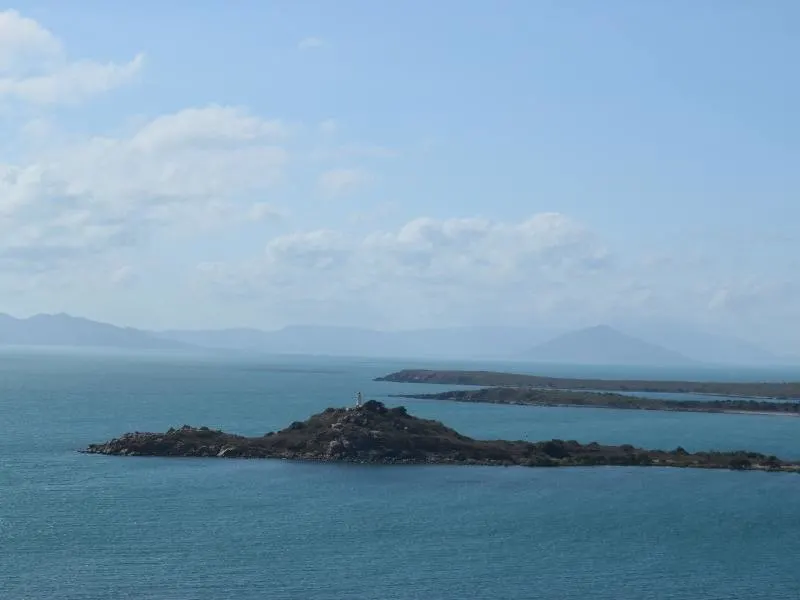 Eat the world's tastiest fish and chips
I kid you not I have never tasted fish like it – it was absolutely beautiful. I highly recommend a visit to Bird's Fish Bar if you are in Bowen!
The restaurant/shop is on the harbour and the fish was so fresh it literally melted in my mouth. This alone is one of my reasons to visit Bowen again. Although they don't have a website page you can check them out on Facebook. They can be found at Henry Darwen Memorial Drive in Bowen.
As well as the amazing fish and chips we had a lovely brunch at Le Sorelle -The Sisters Coffee House – do yourself a favour and pop in there when you are feeling peckish!
Enjoy stunning sunsets
Grab your camera and enjoy some of the best sunsets Australia has to offer. These photographs were taken from the Whitsunday Sands Resort overlooking Queens Bay and Beach. The resort is also a short walk to Horseshoe Bay Beach so an ideal location for any trip to Bowen.
Click here to find out more about the resort including availability and price.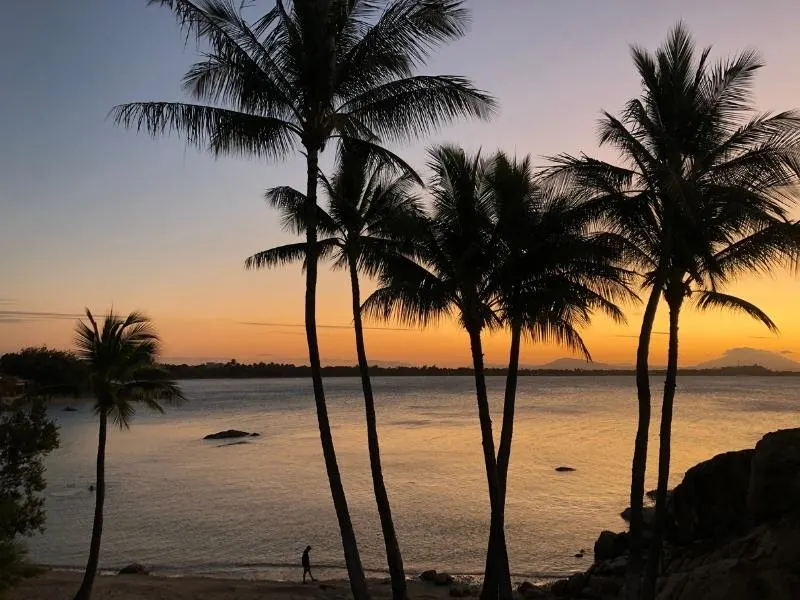 Recommended places to stay in Bowen
Rose Bay Resort
If you are looking for somewhere to stay in Bowen then I highly recommend Rose Bay Resort. Rooms are literally meters away from the beach.
These fully equipped apartments are comfortable and we thoroughly enjoyed our short break there. There is a pool on site, parking is in a designated parking bay and free wi-fi throughout your stay.
We found the one bedroomed apartment perfect for our needs and we will definitely planning to stay there again soon!
Sit, relax and enjoy the view – it is truly jaw dropping.
If a relaxing stay on a beautiful beach with stunning views is for you book your stay at Rose Bay Resort below!
Coral Cove Apartments
Another fabulous choice of accommodation in Bowen are the Coral Cove Apartments. If you want amazing views, a fabulous beach front location and a luxurious apartment this is the place for you!
All apartments are fully equipped and have free WiFi, air conditioning, and access to a garden and outdoor swimming pool.
Horseshoe Bay Resort (Budget Option)
For a more budget friendly option check out the Horseshoe Bay Resort. This is a great option if you are travelling with kids (or grandkids) and want a beach location.
My personal AirBnB recommendation in Bowen
On our last visit to Bowen in September 2020 we stayed at a fabulous Airbnb in the town. The location was excellent and we had a private room in a lovely house hosted by Ruth and her husband.
The room is furnished with everything you need plus access to a private bathroom and a refreshing swimming pool (needed in the heat)
Breakfast offered lots of choice and we enjoyed chatting to Ruth and Bob over a cuppa.
Ruth is a superhost and we thoroughly enjoyed our stay. Highly recommended and a popular stay in Bowen.
Click for availability at this lovely Bowen Airbnb.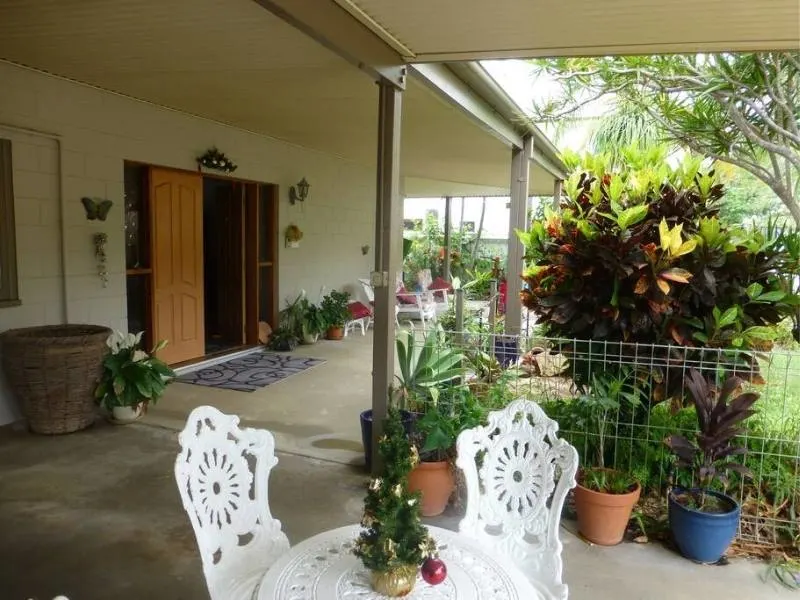 Tips if you are staying in Bowen
Stingers
Stinger season is from October to May and therefore stinger suits are advised if you are planning to go into the water.
The 2 main stingers that can be found in these waters are the irukandji and the box jellyfish. Make sure to read the signs at the beaches and follow their instructions.
Bowen Museum
If you want to go to the museum as we did take note that it is not open at a weekend. As we were only staying in Bowen for the weekend that was slightly disappointing as it has an excellent reputation.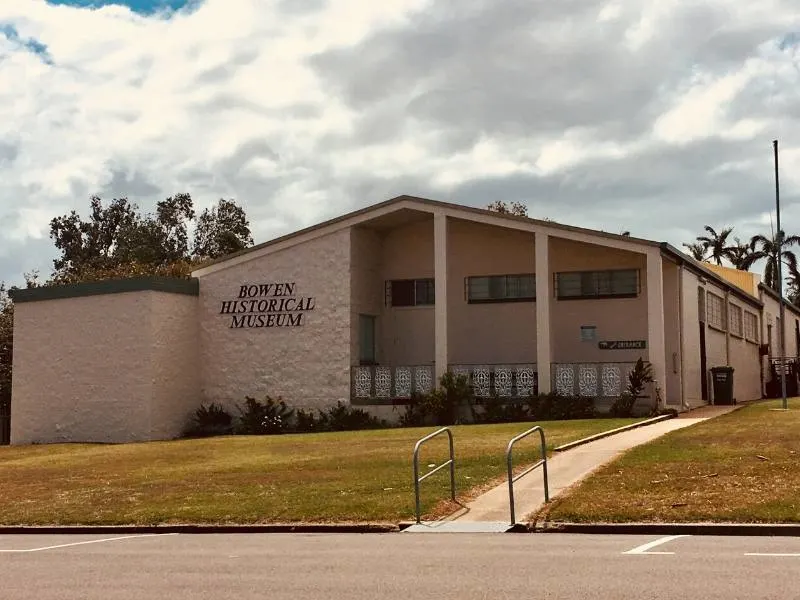 The set of the film 'Australia'
The 2007 film Australia starring Nicole Kidman and Hugh Jackman was shot in Bowen. There there are a lot of pictures and information about it at Front Beach if you are a fan.
You can also also find the smaller mango I mentioned at the beginning of the article here.
Whitsunday day trips from Bowen
Day trips to the Whitsundays are possible from Airlie Beach which is only an hour south of Bowen.
I would highly recommend a visit to Airlie and booking a trip to Whitehaven Beach if you have the opportunity! And of you really want to splash out why not consider a helicopter tour?
These are my recommended tours:
Whitsunday Helicopter Tour: Flight + Whitehaven Landing
Take to the skies and fly over the Whitsunday Islands in the Coral Sea on a helicopter tour from Airlie Beach. Get aerial views of Hamilton Island, Hill Inlet and more. Then, enjoy the remaining tour on Whitehaven Beach, to top up your tan.
From Airlie Beach: Whitsunday & Whitehaven 6-Hour Cruise
Choose a morning or afternoon departure for this 6-hour Whitsunday Islands cruise. Glide through some of the Whitsundays remote areas, beautiful bays and peaceful islands. Spend 1.5 to 2 hours at the dazzling southern end of Whitehaven Beach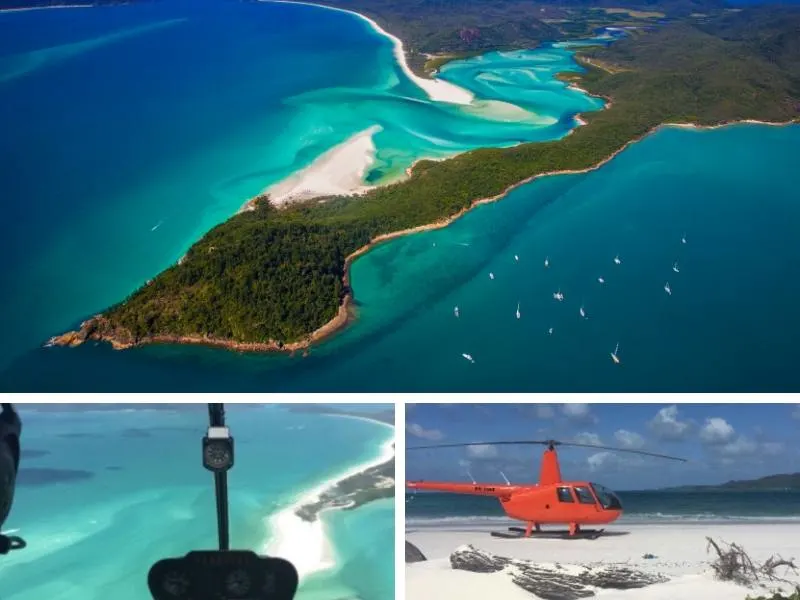 And last but not least don't forget to relax!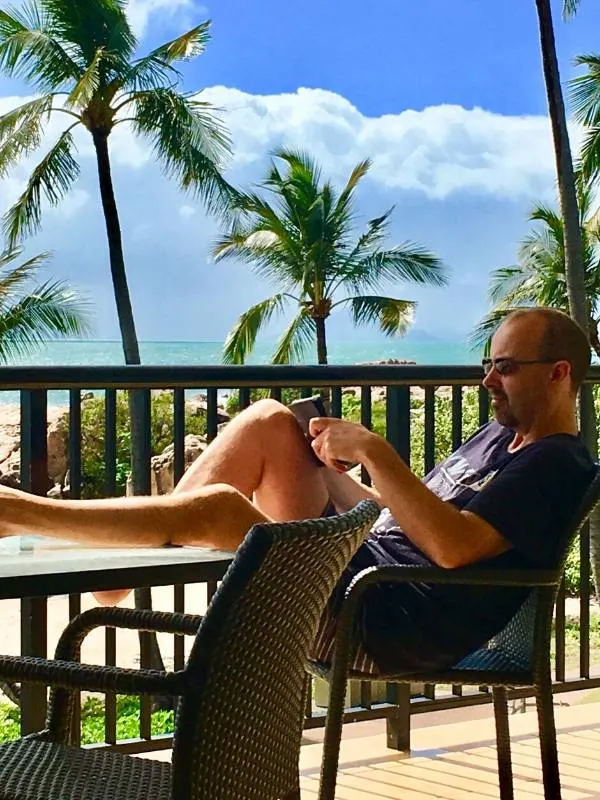 Further information for visiting Queensland and beyond
I have lots of posts all about visiting Australia and a number of these are focused on the beautiful state of Queensland.
With an enviable climate, wonderful wildlife, stunning beaches if Queensland is your destination these posts will help you get the best of your visit!