Last Updated on July 3, 2020
This post may contain compensated links. Please read our disclosure for additional information. As an Amazon Associate, I earn from qualifying purchases.
Welcome to my guide to all things Aussie! Whether you are planning a short trip, a working holiday or a big move to Australia find out all you need to know in this post.
Obviously covering all the things you need to know when visiting Australia (or for prospective expats all the things to know before moving to Australia) makes this a rather extensive list so there are links to more detailed posts included in this post.
I have tried to include as much information about the important things to know about Australia before you arrive but if there is something missing please let me know in the comments!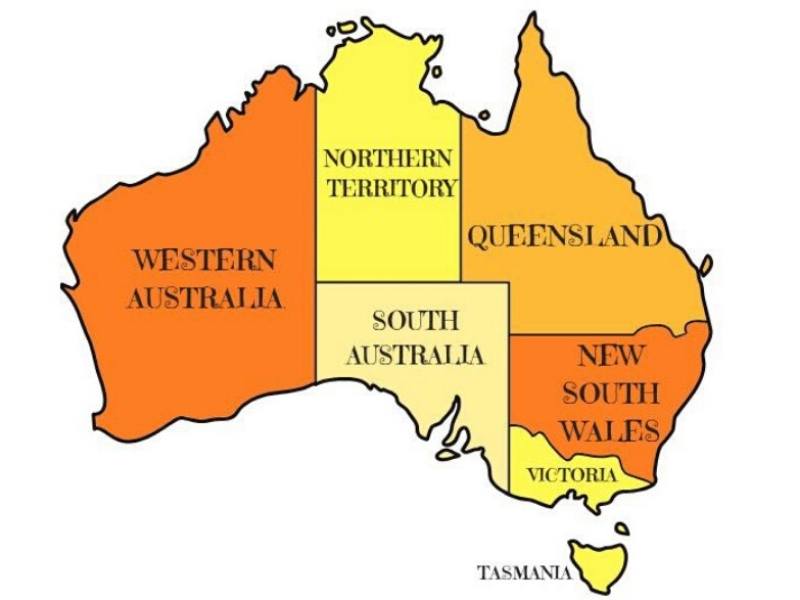 FACTS TO KNOW ABOUT AUSTRALIA
Capital – Canberra
Area – 7,692,024 square kilometres
Population – 23 million
Currency – Australian Dollar
Language – English
Time zones – 3 in total (Eastern Standard Time. Central and Western Standard Time)
UNESCO World Heritage Sites – 19
There are six states in Australia: New South Wales, Queensland, South Australia, Tasmania, Victoria and Western Australia and 2 territories – ACT (Australian Capital Territory) and Northern Territory.
There are more kangaroos than people in Oz!!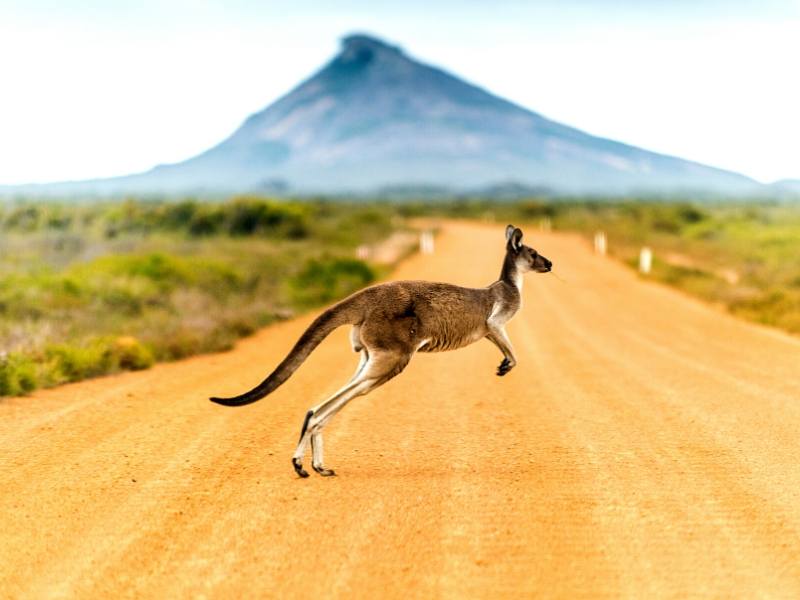 THINGS TO KNOW BEFORE VISITING AUSTRALIA: PRACTICALITIES
DO YOU NEED A VISA FOR VISITING AUSTRALIA?
When visiting check the requirements for visiting Australia and check if you will need a visa. Unless you are a New Zealander the answer will invariably be yes. The best way to find out what you will need is to check the Visa Finder on the Australian Government's Department of Home Affairs Website. Click here to find out about your visa options!
If you are planning to make a more permanent move to Australia it may be useful to contact an agent to help with the application process (this is what we did) though I know many people prefer to save money and go through the process themselves.
All in all just make sure you are aware of the visa you want/need and follow the correct procedures.
Read more – 15 things to know before moving to Australia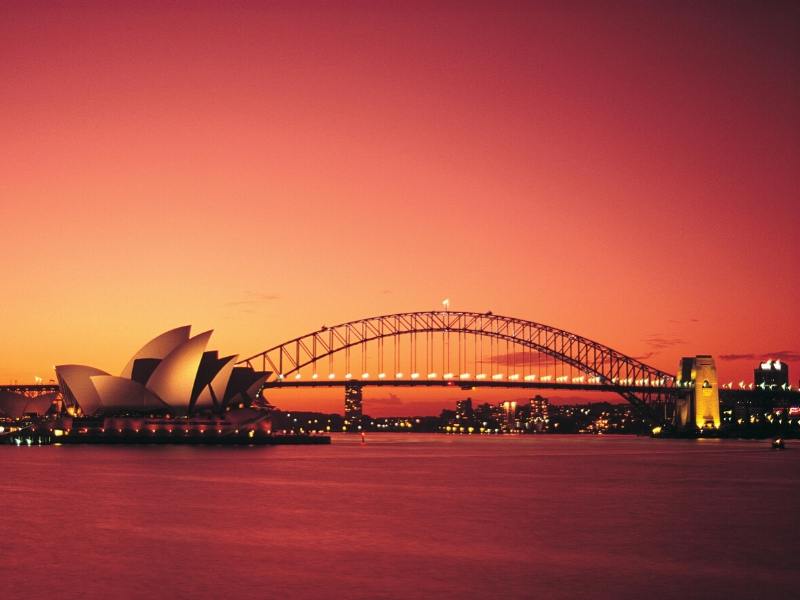 AUSTRALIAN CUSTOMS
If you have you seen episodes of the programme 'Australian Border Control" you will know that there are items which can't be brought into Australia.
There are obvious things such as drugs and weapons and also a lot of other items such as fruit, vegetables, meat, shoes with mud or clay attached, and some wooden items etc which you will need to be aware of.
For a full list of what you can and can't bring into Australia with you check the Australian Government's Department of Home Affairs for guidance.
MOBILE PHONES IN AUSTRALIA
If you have an unlocked mobile buying a prepaid sim card is relatively easy. If you are moving to Australia and need a longer term solution then pay monthly contracts are available.
I have found Telstra to have good coverage even in the more regional places I have visited but don't rely on a mobile phone if you are planning to travel in the outback.
Telstra, Optus and now Vodafone seem to be the main providers in Australia. Virgin Mobile is also available and uses the Optus network.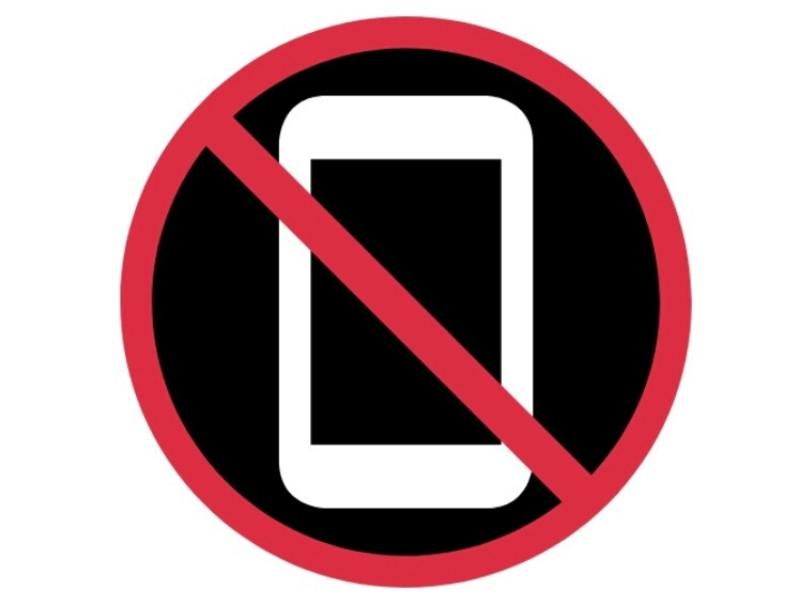 ELECTRICAL PLUG FITTINGS IN AUSTRALIA
The plugs in Australia have two flat metal pins shaped live a "V" and some may contain a third flat pin in the centre. The standard voltage is 230 V.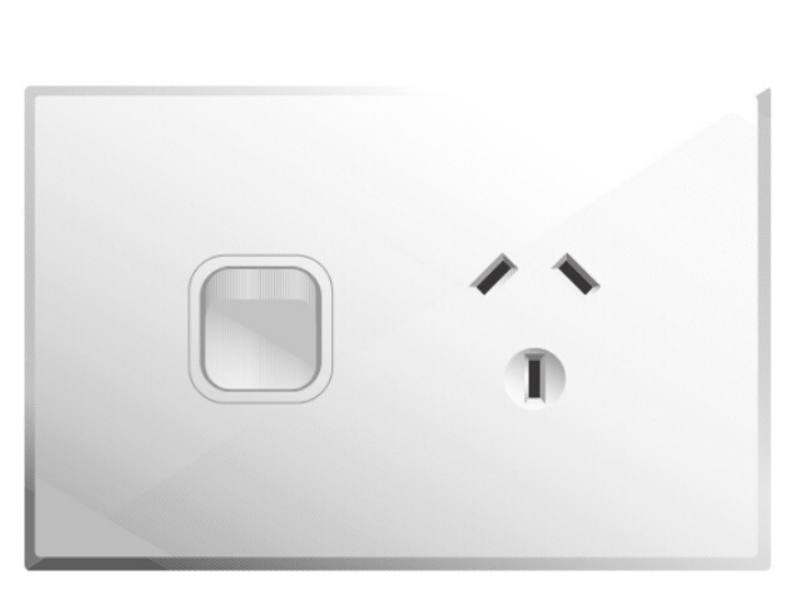 You will probably need to bring an adaptor with you if you want any electrical items to work.
You can buy them in Australia or at the airport but to save money why not purchase before you arrive?
TRAVEL INSURANCE FOR AUSTRALIA
I never travel without insurance so recommend you take out appropriate cover before you leave for your trip/move.
THINGS YOU NEED TO KNOW IF YOU ARE MOVING TO AUSTRALIA
If you are making a more permanent move there are things you will need to know before arriving in Australia and soon afterwards.
If you are working you will need a Tax File Number.
If you are staying longer than 3 months you will need to apply for a state driving licence.
Depending on the type of visa you may be able to apply for a Medicare card.
If you are moving all of your belongings make sure you get the best quote for international removals.
To find out more about these issues I have compiled a separate post which can be accessed below.
WHAT TO KNOW ABOUT AUSTRALIA – GETTING AROUND
Do not underestimate just how large Australia is (the sixth-largest country in the world!) and the considerable distances between the major cities.
We drove from Brisbane to Cairns a few months ago and after 19 hours of driving we were still in the state of Queensland!
So what are your options for travelling around Australia?
DRIVING IN AUSTRALIA
Australian's drive on the LEFT! (Something some tourists forget apparently!)
Around 70% of cars in Australia are automatic transmission.
The metric system of distances and speeds is used in Australia.
The road qualities vary greatly across Australia – make sure you check and plan carefully when taking a road trip e.g are all the roads sealed? Where are the petrol stations along the route? Be particularly clear when planning travel to more remote areas.
Visitors can drive on a foreign (English language) licence for up to 3 months. After this you are required to get a state one e.g you have 3 months to change your drivers licence to a Queensland one after you move to Queensland. (If your licence is not in English you require an International Diving Licence)
Everyone is required by law to wear a seat belt. Children under the age of 7 require an approved harness or booster seat.
Speed limits are enforced throughout Australia and there are fines for those who speed. Be aware that there are strict speed limits imposed around school zones generally 7 – 9 am and 2 – 4 pm. Check the relevant state/territory for the speed limits.
Parking is generally free but do check! Also park on the left side of the road – parking facing oncoming traffic is a fineable offence.
Signposts will indicate if a U-turn is allowed.
Driving at sunrise and sunset and at night is not recommended due to native animals such as kangaroos and koala being more active at these times.
Classic driving trips to make in Australia include the Great Ocean Road, Melbourne to Cairns via Sydney, the Gibb River Road, the Savannah Way and the drive across the Nullabor to name just a few. Be aware of the vast distances involved when planning a road trip in Australia!
Uber is available in Australia's main cities.
Hire cars are available from Avis, Budget, Enterprise, Europcar, Hertz, and Thrifty. Minimum age to hire a car is 21 and you must have had your licence for a year.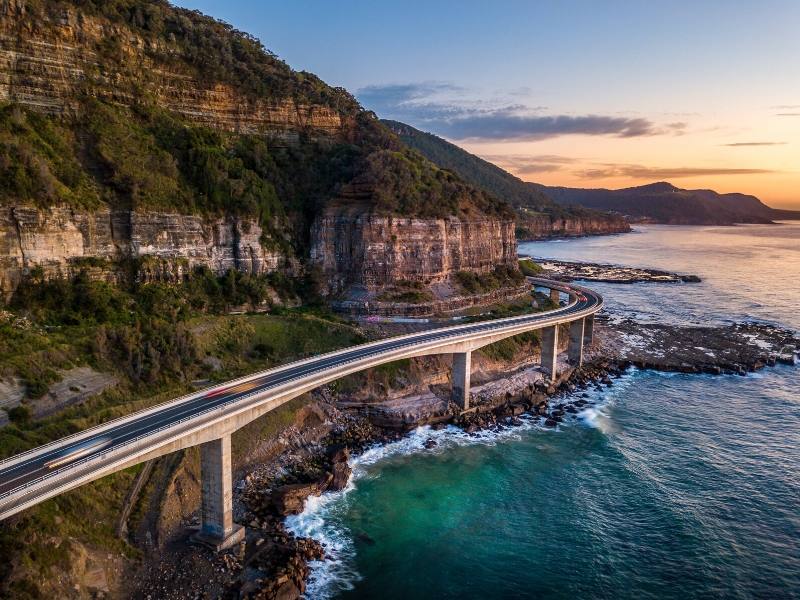 AIRLINES IN AUSTRALIA
Australia is served by many international airlines. Once you are in the country and want to travel by air the main airlines are Qantas, Virgin Australia, Jetstar and Tigerair.
If you book well ahead of time fares can be relatively inexpensive (in my view though others may not agree!)
Flying times between some of the main destinations:
Brisbane to Melbourne – 2 hours 30 mins
Brisbane to Sydney – 1 hour 30 mins
Perth to Brisbane – 5 hours 15 mins
Brisbane to Adelaide – 2 hours 40 mins
Sydney to Melbourne – 1 hour 30 mins
Perth to Sydney – 5 hours
Sydney to Uluru – 3 hours
Melbourne to Darwin – 4 1/2 hours
If you are planning to fly quite often I would recommend joining the relevant Frequent Flyer programs with Qantas/Virgin Australia.
I have already used points to pay towards a flight from Brisbane to Melbourne and saved a few $100 in the process.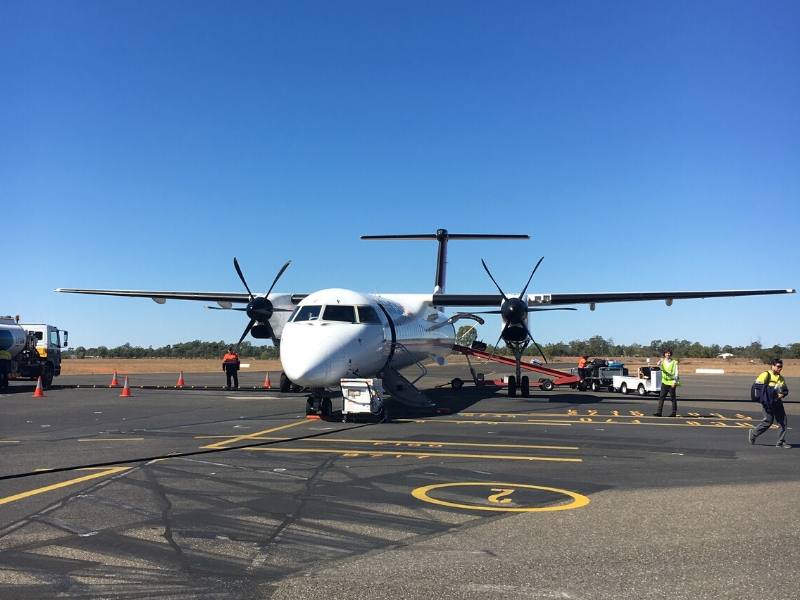 BUS/COACH COMPANIES
There are many coach companies that cross Australia so plenty of options – if you have the time and are OK with long journeys!
It can often be cheaper and definitely quicker to fly so I would recommend comparing costs if you are on a budget or short on time!
Greyhound Australia has a national network across Australia. You can purchase a Short Hop Pass which gives you 30 days to travel. You can get on and get off as many times as you like between two preselected major cities.
Greyhound offer other pass options so if traveling Australia by coach is something you are happy to consider I would recommend checking out their website for further information.
There are other bus companies around which provide tours including AAT Kings , Oz Experience and Adventure Tours Australia.
TRAIN TRAVEL IN AUSTRALIA
Home to two of the greatest train journeys in the world (both of which are HIGH on my bucket list) the Ghan and the Indian Pacific are journeys many Australians as well as visitors aspire to take.
As well as the iconic rail journeys there are other train services connecting the main cities in Australia such as the Spirit of the Outback between Brisbane and Longreach. Local services enable easy commutes into major cities and services are generally punctual and regular.
More coming soon as I plan to take some of these trips!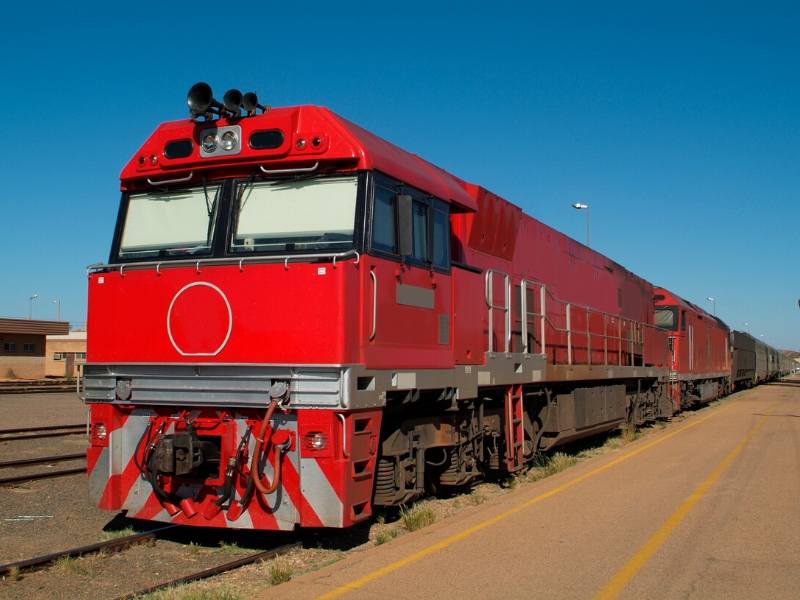 AUSTRALIAN CLIMATE
Australia is a huge country and the climate varies depending on where you are! The north of the country has a tropical climate while the south has a more temperate climate.
In the north there are 2 main seasons – the wet and the dry. If you want to experience 4 seasons then the southern states of Australia will provide that!
The high season for travel in Australia is in the December January/February (school holiday time). It is summer and is pretty hot everywhere! However this is not the best time to visit tropical areas.
Queensland has sub-tropical to tropical climate and can be humid (very humid the further north you go). If possible if you are planning a trip to northern Australia I would recommend to visit in the Australian winter (June to August when it will be warm and dry).
During the wet tropical cyclones are a possibility and this is also stinger season when deadly jellyfish infest the warmer tropical waters.
If you are heading to one of the many beaches around Australia the Gold Coast and Sunshine Coast in Queensland are warm and sunny for most of the year.
Keep the climate in mind when planning travel around Australia to get the best out of your trip. For example we visited Cairns and the Far North in July and Melbourne and Tasmania in January!
You will find lots of grey nomads in caravans and motorhomes make the trek from Victoria and South Australia to Queensland every winter to avoid the cool temperatures in those states.
TIP – The sun in Australia is very strong with high UV scores (all year round in tropical areas) so it is vital to remember to stay sun safe and wear a hat and sunscreen when out and about.
USEFUL WEBSITE – Bureau of Meteorology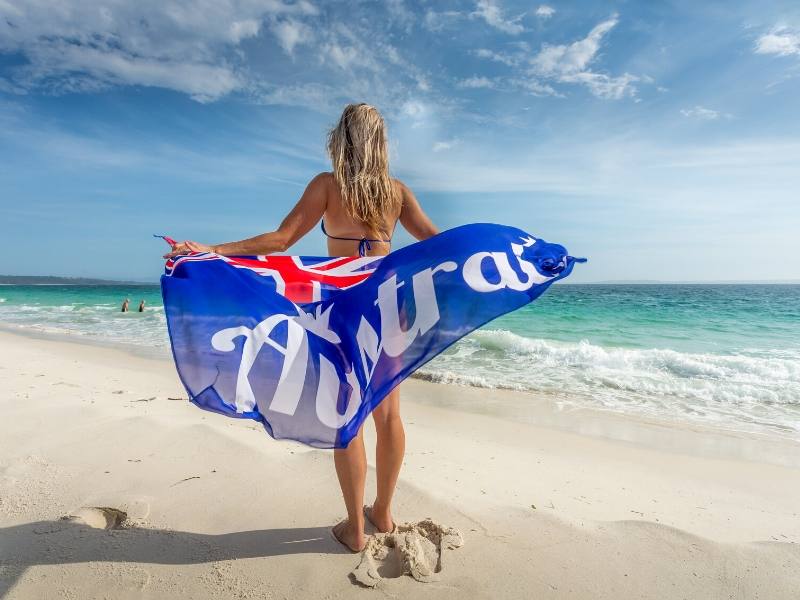 AUSTRALIAN CURRENCY/BANKING
The currency in Australia is the dollar – the Australian dollar. It comes in notes of $5, $10, $20, $50 and $100. Coins available are $1, $2, and then the smaller values coins of 5 cents,10 cents, 20 cents and the rather large 50 cents!
Credit cards are accepted in most places but always carry some cash just in case!!
Cashpoints/ATM's – It is not necessarily free to make withdrawals so do check!
The major banks in Australia are:
National Australia Bank (NAB)
Commonwealth Bank (CBA) (was owned by Australian Government until 1996)
Australia and New Zealand Banking Group (ANZ)
Westpac (WBC)
Banks are open 9:30 – 4pm Monday to Thursday and until 5pm Fridays. Larger banks are open on Saturday mornings but do check first!
USEFUL WEBSITE – Exchange rates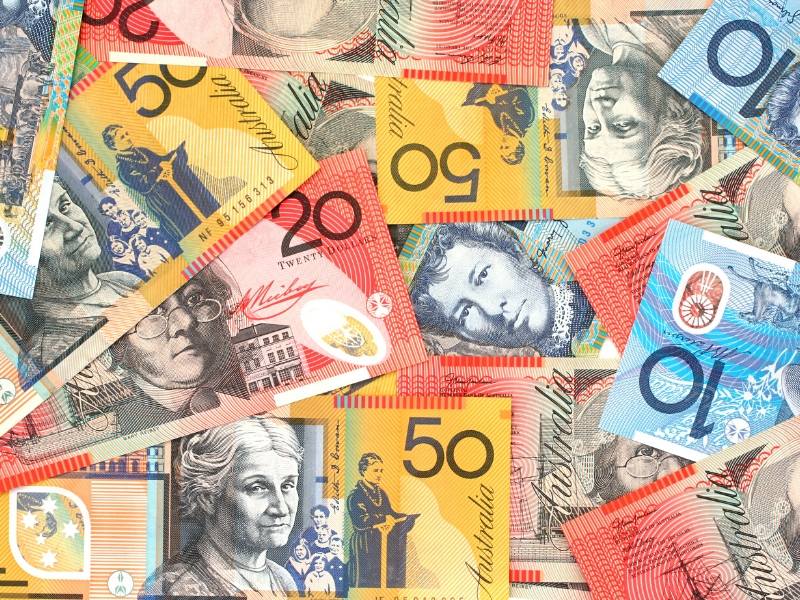 PUBLIC HOLIDAYS IN AUSTRALIA
NATIONAL
1 January – New Year's Day
26 January – Australia Day
Easter – Good Friday to Easter Monday
25 April – Anzac Day
Queen's birthday – varies lol from 2nd Monday in June to last Monday in September in WA to first Monday in October in QLD
25/26 December – Christmas Day/ Boxing Day
There are other holidays that are just state specific so check locally.
SHOPPING IN AUSTRALIA
Shopping centres (malls) can be found in all major towns and cities across Australia. For food shopping Coles/Woolworths and IGA's dominate though local markets are also a great source of fruit and vegetables. Aldi is now making an appearance too in some areas.
Major retailers include Big W, Target, Ikea and my own personal favourite K Mart!
Gumtree and Facebook marketplace are great sources of second hand goods. E Bay is popular and Amazon has also recently entered the on-line shopping arena in Australia too.
Credit cards are widely accepted and paying by 'paywave' (tap) is common too. If the cost is over $100 you will be required to enter your pin but for amounts less than this simply tap your card.
Read more – Shopping in Australia (all you need to know)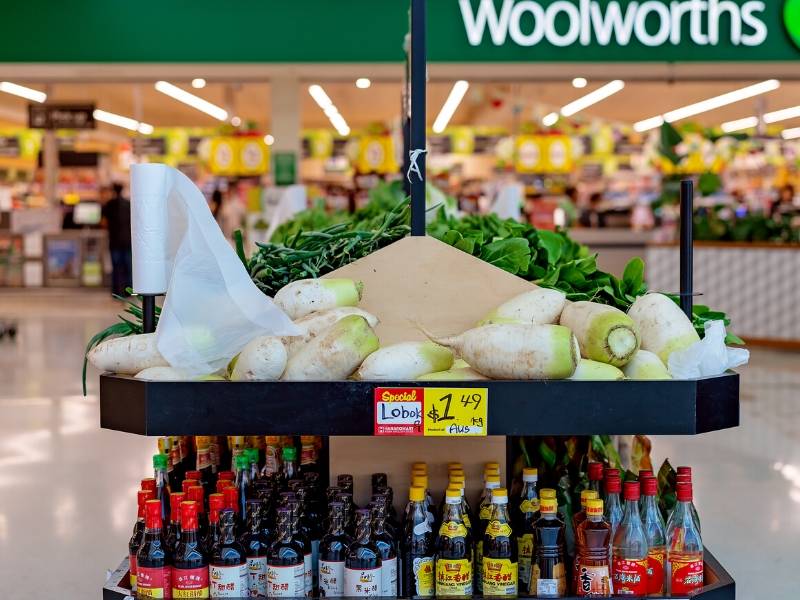 AUSTRALIAN FOOD
Think of Australia and a BBQ and eating outside will immediately spring to mind. Go out and about during the weekends or school holidays and you will see families enjoying a BBQ at the park, beach or lagoon.
Other popular Australian foods include Vegemite, Tim Tams, Lamingtons, and Anzac biscuits. Kangaroo meat can be purchased from most butchers and food shops.
Read more – Yummy! 10 interesting Australian foods you have to try!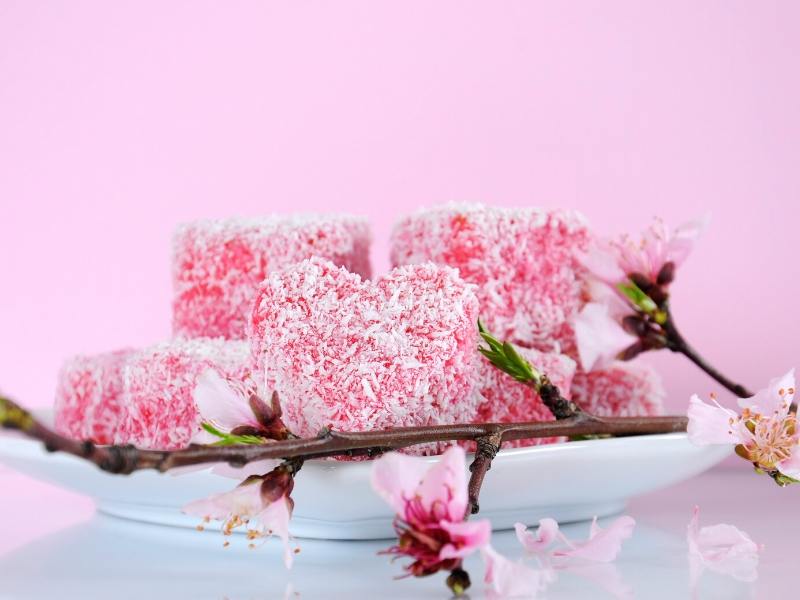 AUSTRALIAN SLANG
Most of us of a certain age will know one particular saying about a BBQ and a shrimp. Apparently no Aussie would ever use this phrase!
However you will hear some other phrases that will be familiar (especially for those Neighbours and Home and away addicts amongst us!)
So "G'day" and "No dramas" and shortened words ending in "o" like arvo and servo may enter your vocab! Just watch episodes of Summer Heights High and Kath and Kim and you'll be right!
Read more – A Brit's guide to understanding Australian slang
Read more – 6 common Australian myths debunked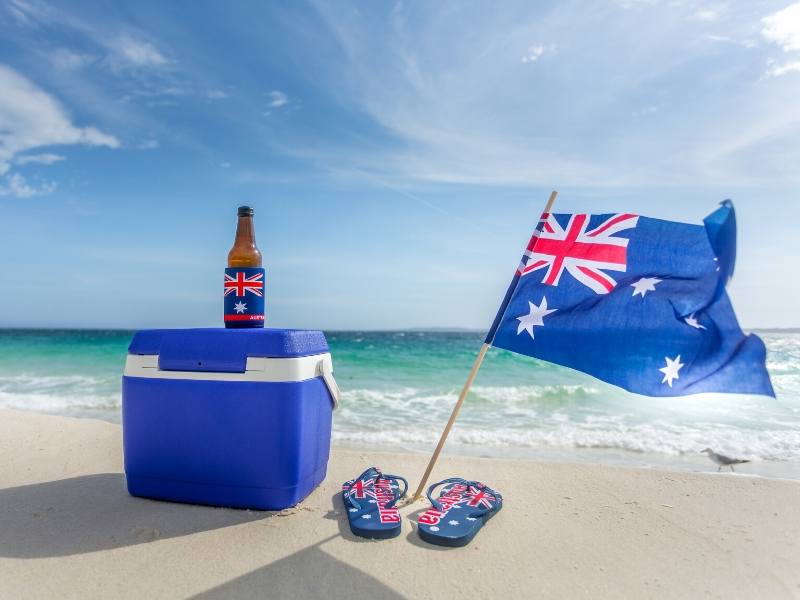 AUSTRALIAN SPORT
Cricket
The Ashes.
The Gabba
The MCG
The WACA
Aussie Rules Football.
Rugby League
Rugby Union
State of Origin (only NSW and Queensland) and the Maroons (pronounced Marown for some reason)
The Melbourne Cup
The Australian Open
Thats it for my total knowledge about Aussie sport. I will update this further one day. Maybe.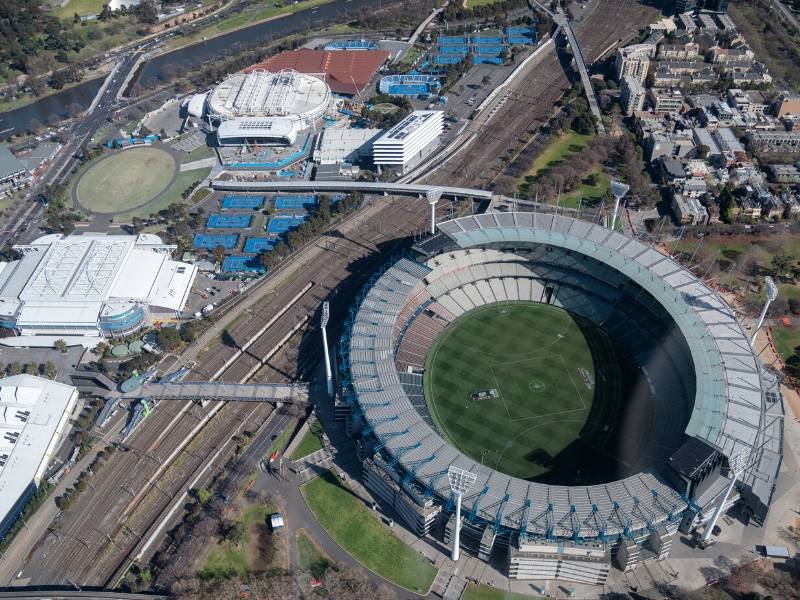 AUSTRALIAN POPULAR CULTURE
TV in Australia is not brilliant but with the outdoor lifestyle it doesn't seem matter too much. And there is always Netflix and the Aussie version Stan to binge on!
There are some Australian films that I would highly recommend to people before they visit Australia. Whilst my list is by no means exhaustive it is a great way to get your head around Australian history as well as popular culture Down Under.
My top 3 are Muriel's Wedding, Rabbit-Proof Fence and the wonderfully flamboyant Priscilla Queen of the Desert.
Read more – Australia's best street art (and where to find it)
Read more – 10 Australian movies to watch before you visit!
Read more – A guide to 10 of Australia's BIG things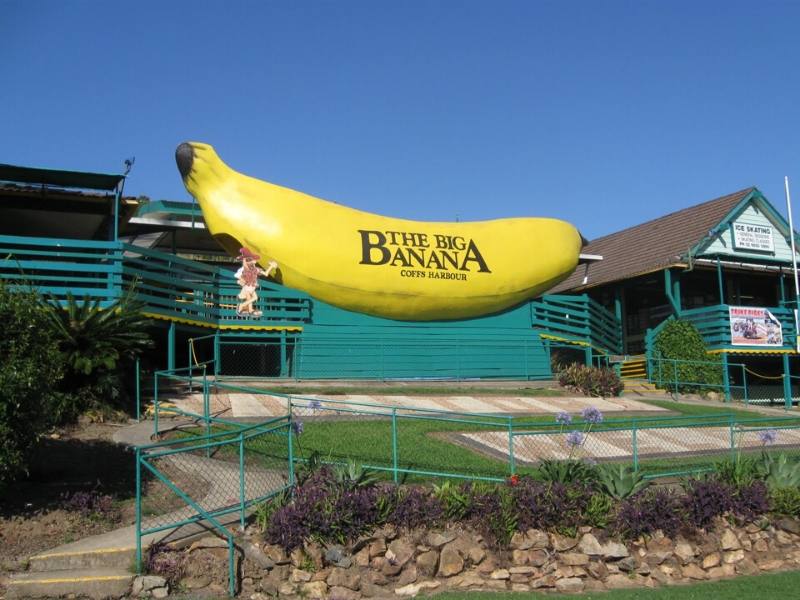 AUSTRALIAN EDUCATION SYSTEM
More coming soon!
Read more – Top tips to support children emigrating to Australia
Read more – 25 books about Australian animals to share with children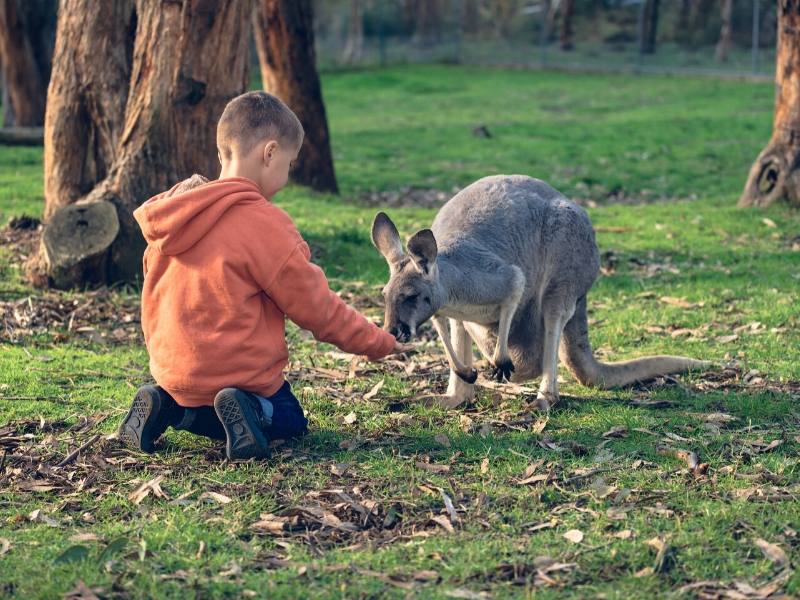 AUSTRALIAN ANIMALS
Kangaroos, koala, echidna, possum, wombats, and platypus. Just some of the animals you can see in the wild in Australia (and no-where else unless you head for a zoo!)
And of course yes snakes and spiders but hey lets not dwell on those critters too much!
I have written a lot about some of my encounters with Aussie wildlife so for more information check out some of these posts!
Read more – 7 Awesome books about Australian animals
Read more – A guide to seeing kangaroos at Cape Hillsborough
Read more – Finding platypus at Eungella National Park
Read more – How to see amazing Australian animals in Queensland
Read more – An unforgettable day with Brisbane Whale Watching
Read more – Visiting Lone Pine Koala Sanctuary in Brisbane
Read more – Tasmania animal guide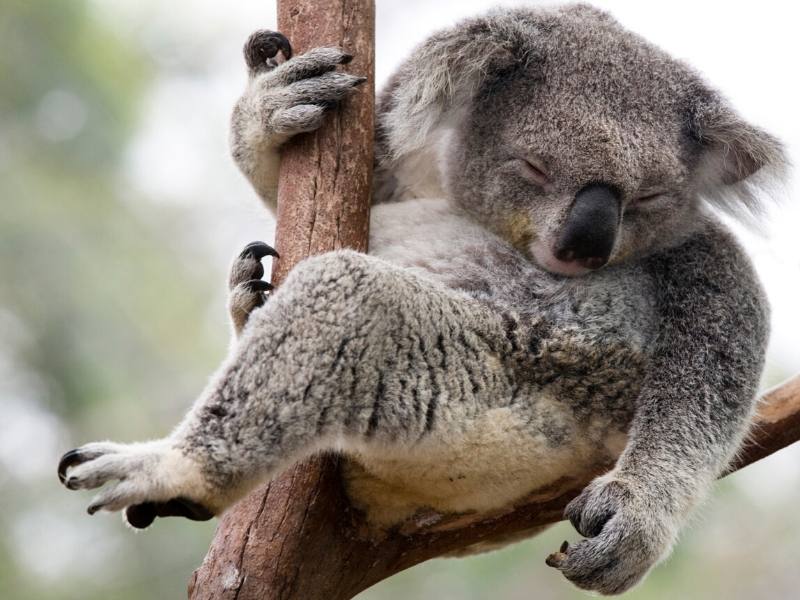 UNESCO WORLD HERITAGE SITES IN AUSTRALIA
There are 19 Australian UNESCO World Heritage Sites.
Cultural (3)
Australian Convict Sites (2010)
Royal Exhibition Building and Carlton Gardens (2004)
Sydney Opera House (2007)
Natural (12)
Australian Fossil Mammal Sites (Riversleigh / Naracoorte) (1994)
Fraser Island (1992)
Gondwana Rainforests of Australia (1986,1994)
Great Barrier Reef (1981)
Greater Blue Mountains Area (2000)
Heard and McDonald Islands (1997)
Lord Howe Island Group (1982)
Macquarie Island (1997)
Ningaloo Coast (2011)
Purnululu National Park (2003)
Shark Bay, Western Australia (1991)
Wet Tropics of Queensland (1988)
Mixed (4)
Read more – A guide to Australian UNESCO World Heritage Sites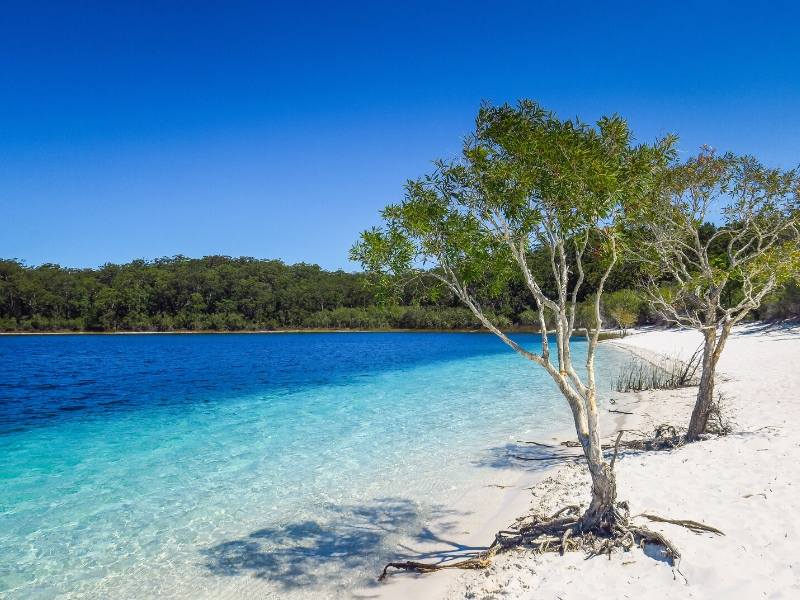 BEST BEACHES IN AUSTRALIA
With a 50,000 km coastline and over 10,000 beaches you really are spoilt for choice!
The most famous beaches arguably include the following!
Bondi Beach – Sydney
Main Beach – Noosa
Main Beach – Byron Bay
75 Mile Beach – Fraser Island
Burleigh Heads Beach – Gold Coast
Cable Beach, Broome
Read more – 25 of the best beaches in Australia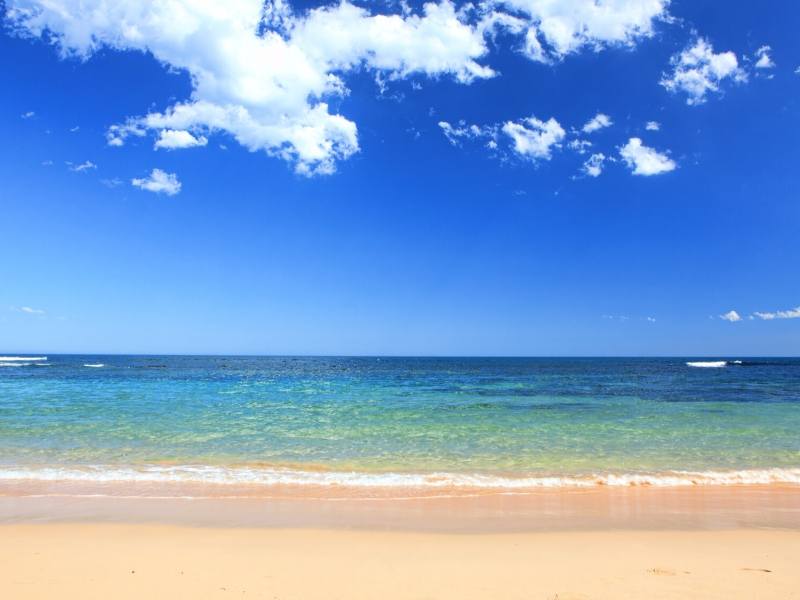 NATIONAL PARKS IN AUSTRALIA
Coming soon!
BOOKS TO READ BEFORE YOU VISIT AUSTRALIA
Read more – 18 Books to read before you visit Australia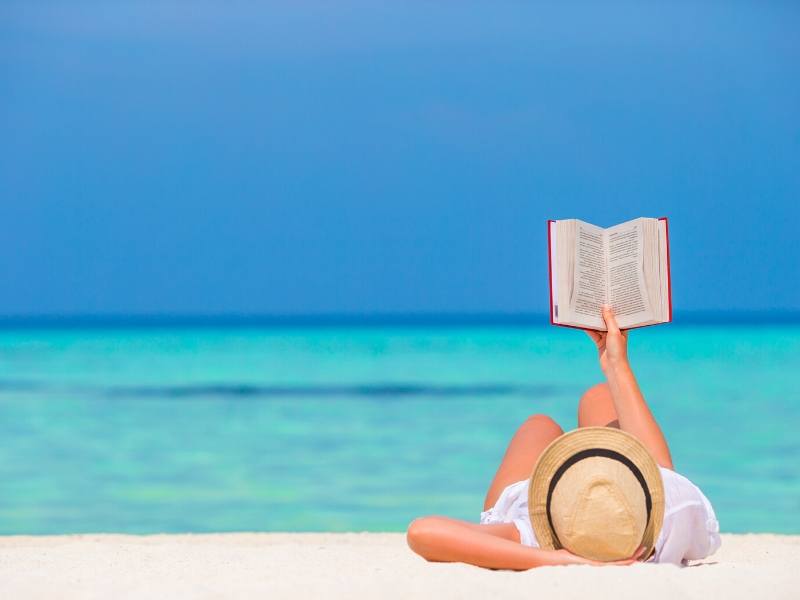 ALL YOU NEED TO KNOW ABOUT CHRISTMAS IN AUSTRALIA
Read more – Spending Christmas in Queensland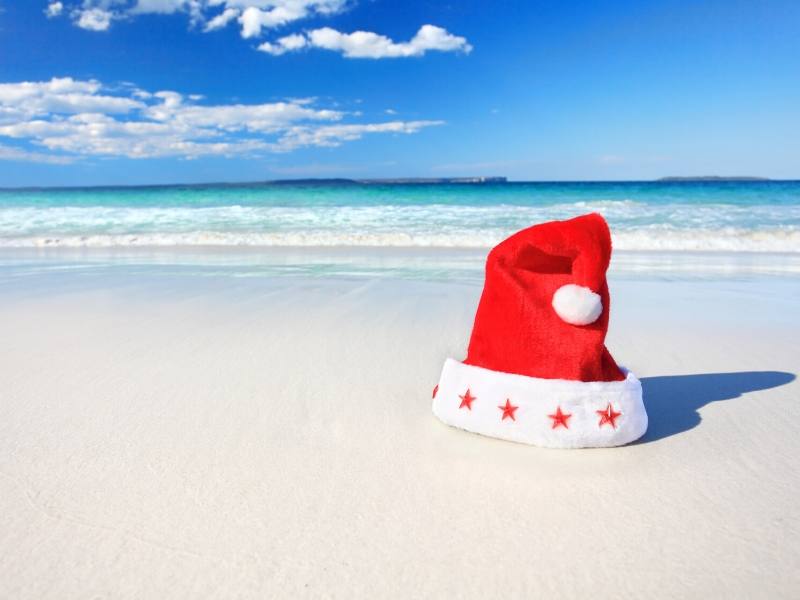 THINGS TO KNOW WHEN VISITING AUSTRALIA: STATES AND TERRITORIES
VICTORIA
The capital of the state of Victoria is Melbourne. Melbourne has a population of 4.8 million which is nearly 25% of the countries entire population!
Recognised as being the most European like of all Australian cities it has a cosmopolitan edge and an enviable culinary scene and of course is the start of one of the most famous drives in the world – the Great Ocean Road.
It is a vastly cosmopolitan and multicultural city with large populations of Greek, Italian, Vietnamese, Chinese, Indian and British descent. There are lots of great things to do if you are visiting Melbourne.
Read more – An insider guide to Melbourne Australia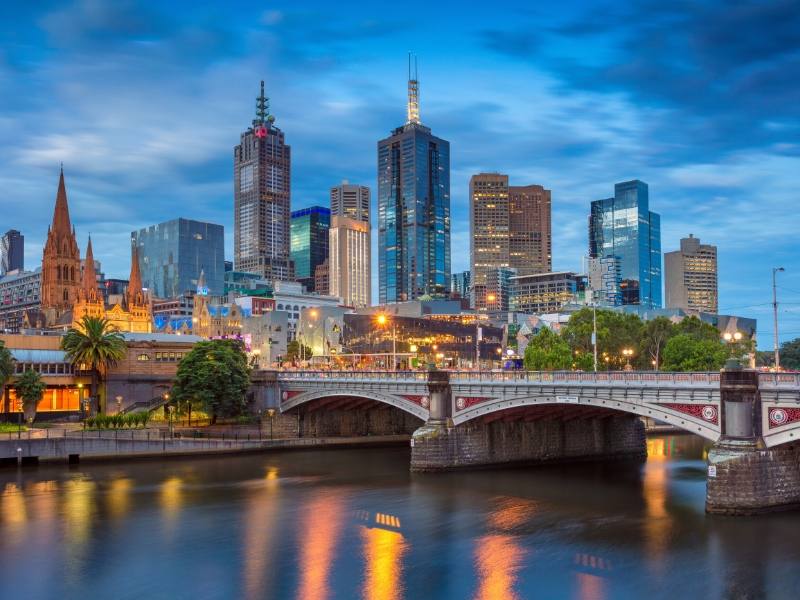 QUEENSLAND
The Sunshine State is the second largest and third most populated state in Australia. Most of its 5 million inhabitants live along the east coast with Brisbane, Townsville and Cairns its largest urban conurbations.
Queensland has a mountain range which runs almost parallel with the coast and from lush green vegetation on one side the other is more arid and dry than its coastal counterpart.
There are six World Heritage-listed preservation areas in Queensland including Australian Fossil Mammal Sites at Riversleigh in the Gulf Country, Gondwana Rainforests of Australia, Fraser Island, Great Barrier Reef, Lamington National Park and the Wet Tropics of Queensland.
With over 12000 kms of coastline and 1955 offshore islands the state boasts some of the most spectacular beaches in Australia.
Read more – 15 photographs that will inspire you to visit Queensland
Read more – Queensland Quiz – How much do you know about Australia's Sunshine State?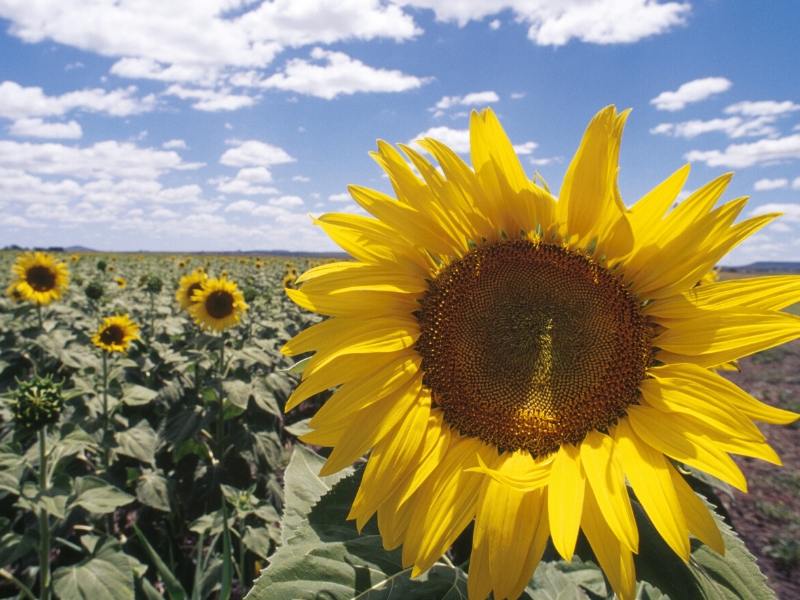 BRISBANE
Brisbane is the capital of Queensland and with a population of nearly 2 1/2 million is the states largest city. With the beautiful Gold Coast and Sunshine Coast to the south and north of the city respectively there is plenty to keep visitors busy!
Read more – 20 things to do in South Bank Brisbane
Read more – Review of the Mantra Hotel South Bank Brisbane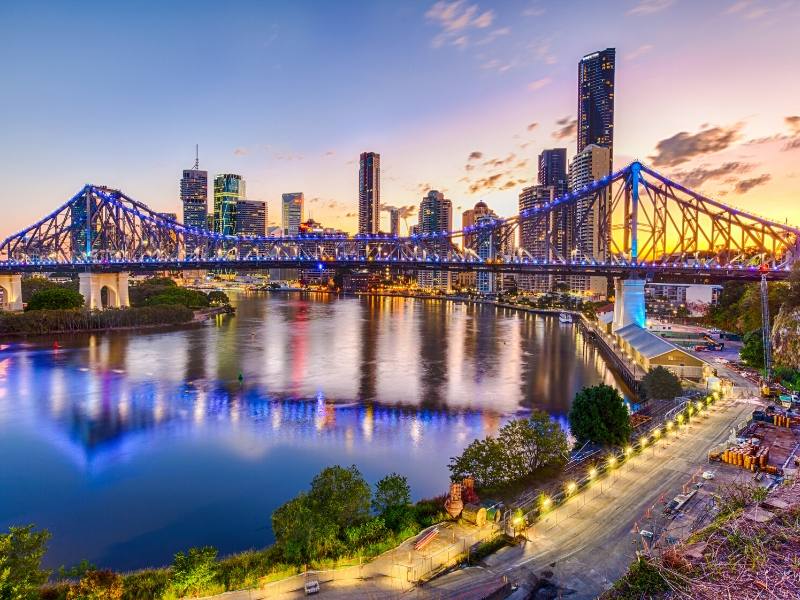 GOLD COAST HINTERLAND/ GOLD COAST
Read more – A guide to visiting Tamborine Mountain
Read more – A bewitching stay at Witches Falls Cottages on Tamborine Mountain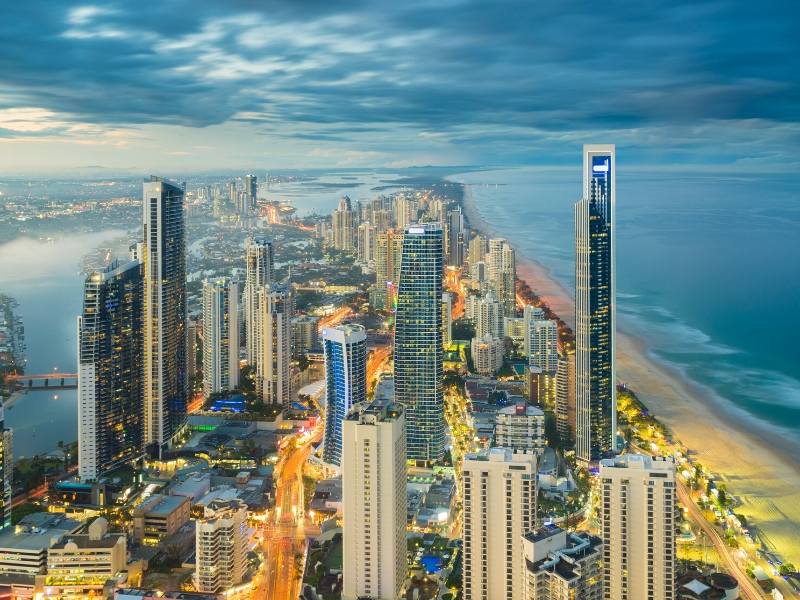 SUNSHINE COAST HINTERLAND / SUNSHINE COAST
Read more – Things to do and see in the Sunshine Coast Hinterland
Read more – Staying at Yabbaloumba Retreat in the Sunshine Coast Hinterland
Read more – Romantic accommodation on the Sunshine Coast Hinterland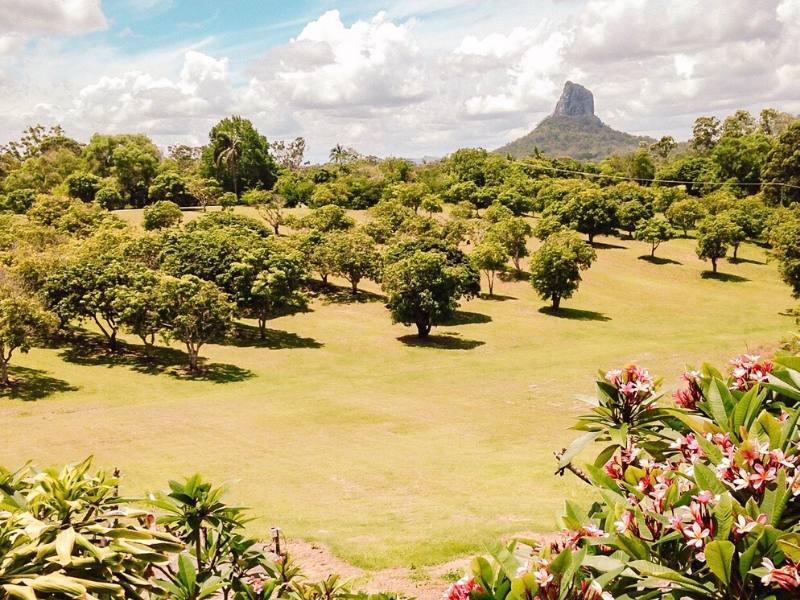 BOWEN
Read more – 5 things to do in Bowen
WHITSUNDAYS
Read more – Visiting Whitehaven Beach at the Whitsundays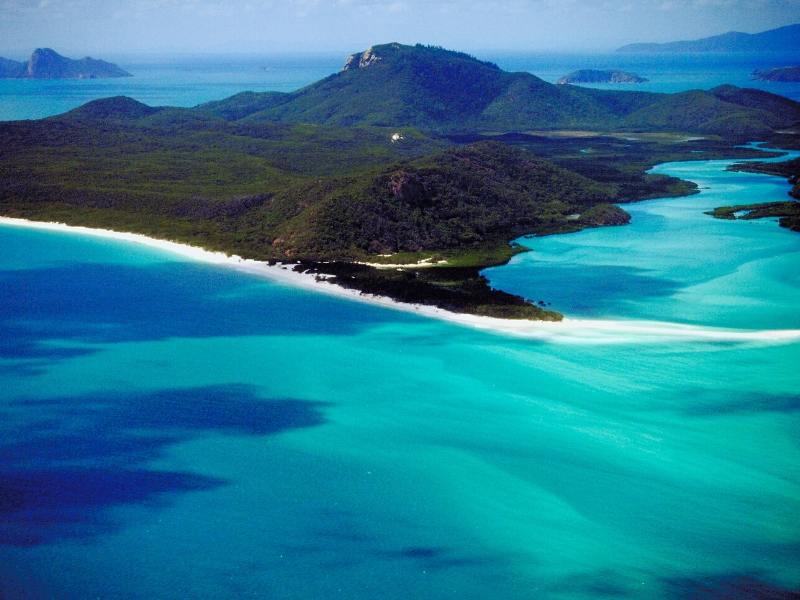 MACKAY
Read more – Things to know if you are moving to Mackay
Read more – Top 10 things to do in Mackay
Read more – Visiting a sugar cane farm in Northern Queensland
Read more – Finding platypus at Eungella National Park
Read more – How to see kangaroos on the beach at dawn at Cape Hillsborough
PORT DOUGLAS
Read more – Top 10 things to do in Port Douglas
NEW SOUTH WALES
One of the most recognisable cities in the world Sydney is a cosmopolitan city on the east coast of NSW. It is not (as is often assumed) the capital of Australia!
With the iconic Opera House and Harbour Bridge Sydney is the city most overseas visitors head to when they come to Australia.
Other attractions in NSW include the Blue Mountains, Coffs Harbour, Byron Bay and the Hunter Valley.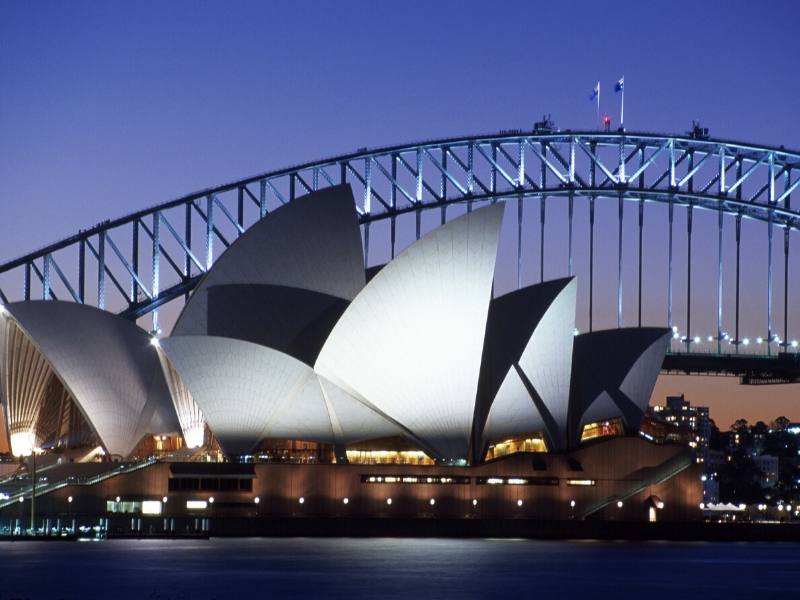 WESTERN AUSTRALIA
The capital of Western Australia is Perth the fourth largest city in the country.
Take a ferry from Perth to Rottnest Island to see the selfie happy quokkas. Shark Bay and Monkey Mania are home to dugongs, dolphins and beautiful beaches such as Shell Beach
Western Australian is a great state to take the kids on a road trip to fantastic places such as as Margaret River, and Exmouth and the Coral Coast.
Head to Broome for that iconic image on Cable Beach of camels walking along the shore at sunset. Take a drive down the famous Gibb River Road and visit Purnululu National Park to see the Bungle Bungles.
If swimming with whale sharks is on your bucket list then Ningaloo Marine Park must be on your itinerary.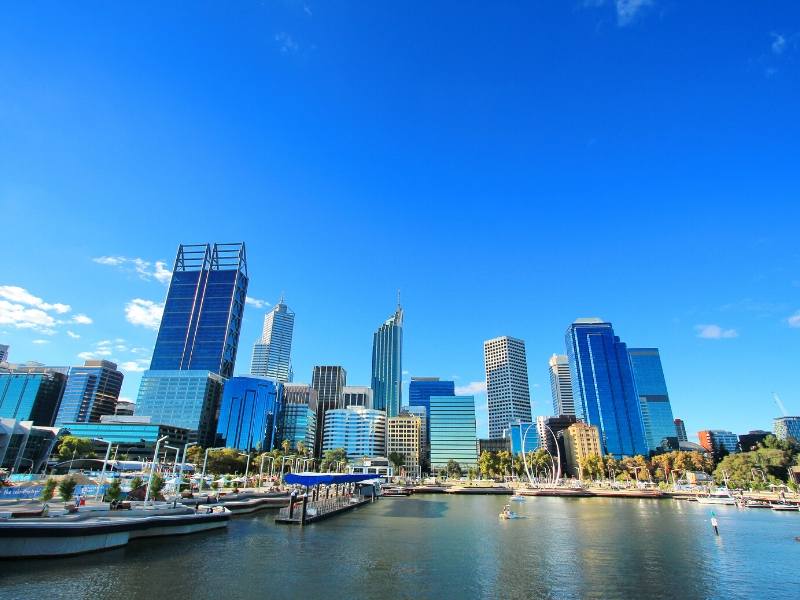 SOUTH AUSTRALIA
The capital of South Australia is Adelaide. Home to the Barossa Valley, the Yorke Peninsula, Flinders Chase National Park, and Kangaroo Island.
Read all about all about visiting the McLaren Vale Wineries – everything you need to know when visiting to make the most of your visit.
NORTHERN TERRITORIES
There are so many beautiful destinations in the Northern Territories. The main city is Darwin. Natural wonders to visit include Uluru, Kata Tjuta, King's Canyon and Kakadu National Park.
Both Kakadu National Park and Kata-Tjuta National Park are listed as UNESCO World Heritage Sites.
Read more – Visiting Uluru the red heart of Australia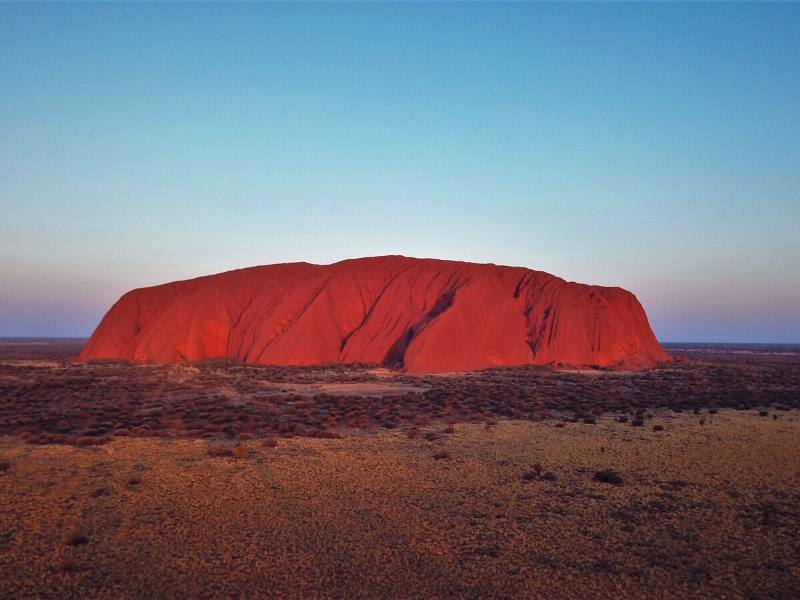 AUSTRALIA CAPITAL TERRITORIES
ACT is the territory where you can find the capital of Australia which to many people's surprise (including people who live there!) is not Sydney but Canberra.
The location for the capital was chosen in 1908 as a compromise between Sydney and Melbourne.
TASMANIA
Tasmania is often described as the love child of Australia and New Zealand. And what a love child they have produced – a stunning island that has loads to offer nature lovers, hikers, foodies and those after a destination that really has it all!
Read more about Tasmania is my posts below!
Read more – Tasmania Road Trip Itinerary
Read more – 10 tips for traveling in Tasmania
Read more – Tasmania animal guide (and where to find them)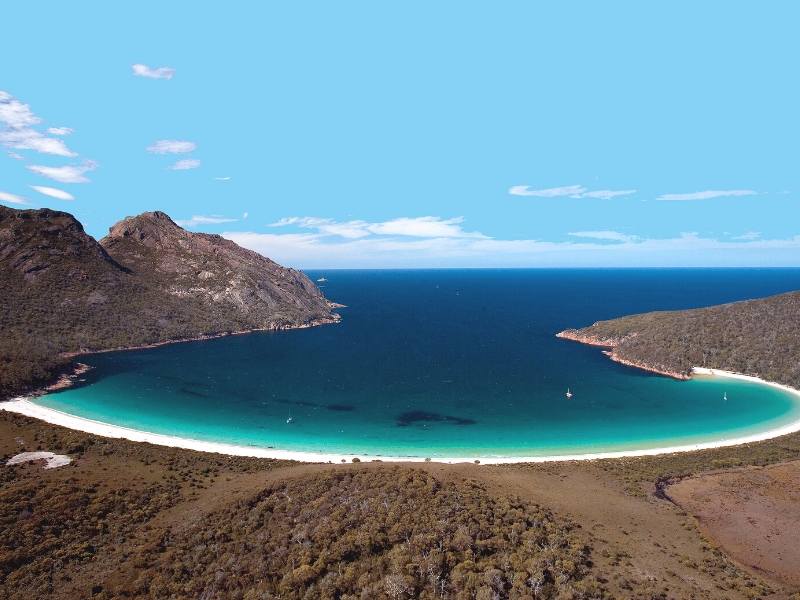 So you think you know Australia? Why not take my quizzes and find out!
Read more – My Bonza Australian General Knowledge Quiz
Read more – Queensland Trivia Quiz. How much do you know about the Sunshine State?
Read more – Australian animals quiz – do you know your quokka from your quoll?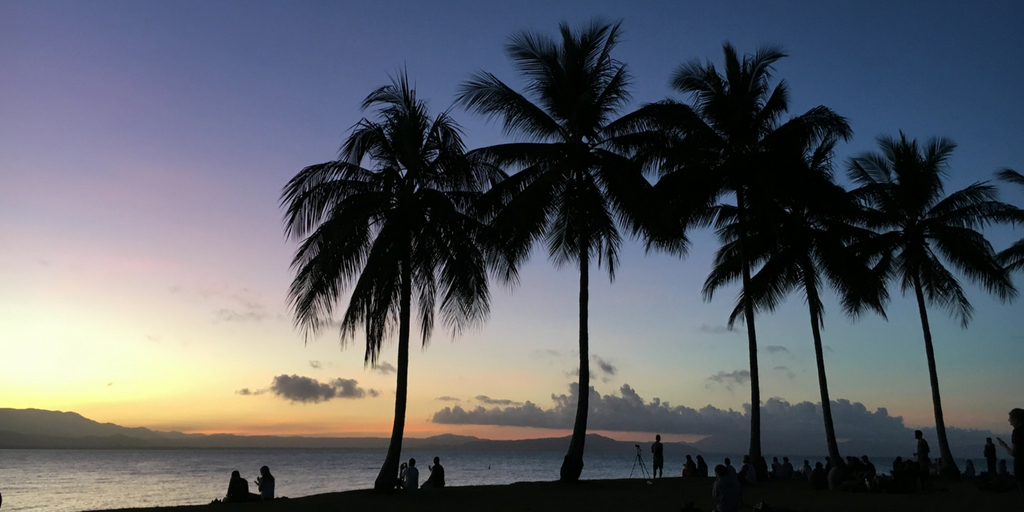 Planning a trip to Port Douglas? In this article you will find tips and essential info including the top ten…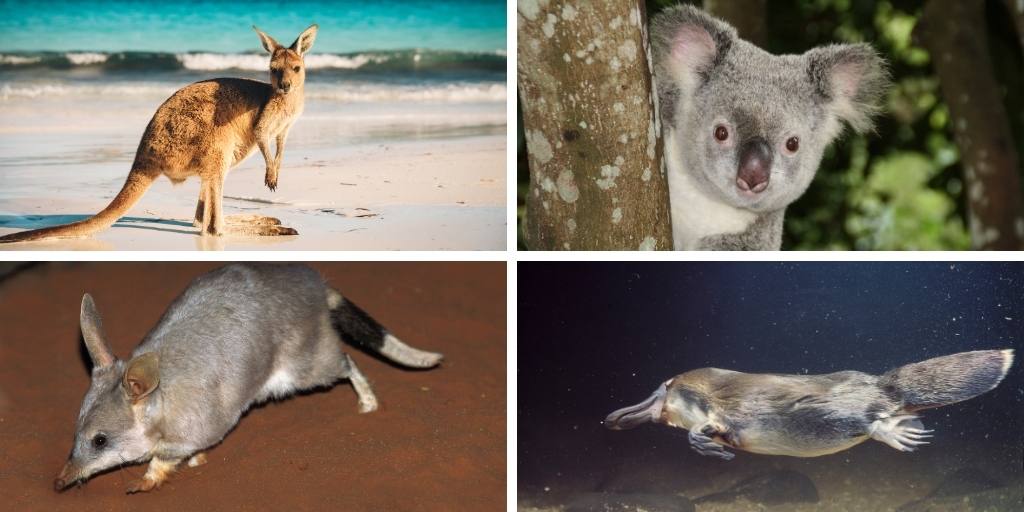 Are you interested in Australian wildlife? In this article find out where to find some of Australia's most amazing animals…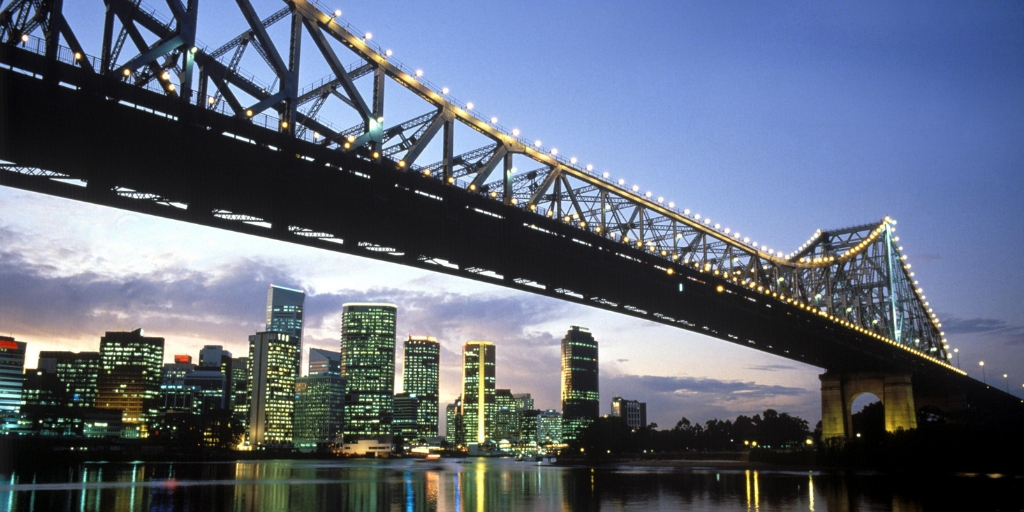 Last Updated on June 16, 2019This post may contain compensated links. Please read our disclosure for additional information. As an…
This post may contain compensated links. Please read our disclosure for additional information. As an Amazon Associate, I earn from qualifying purchases.