This post may contain compensated links. Please read our disclosure for additional information. As an Amazon Associate, I earn from qualifying purchases.
There are so many amazing animals to see when you are in Australia and one of the strangest of them all is the platypus. They are also one of the most difficult of all Australian animals to see in their native habitat.
One of the best places to see platypus is at Broken River in Eungella National Park.
In this post you can find out everything you need to know to be able to see these elusive creatures in their native habitat.
WHERE IS EUNGELLA NATIONAL PARK?
WHERE CAN I FIND THE PLATYPUS AT EUNGELLA NATIONAL PARK?
WHAT IS A PLATYPUS?
FACTS AND TIPS FOR FINDING PLATYPUS
WHERE IS EUNGELLA NATIONAL PARK?
Eungella National Park can be found at the end of the Pioneer Valley in Northern Queensland approximately 80 km west of Mackay, and 858 km northwest of Brisbane. It is a steep drive up the Clarke Range which could be tricky if you are towing a caravan.
It is home to numerous species of animals including some which can be found nowhere else. Look out for greater gliders, tawny frogmouths, sugar gliders and brushtail possums. There are numerous species of birds in the park and when birdwatching look out for rainbow lorikeets, red-browed finches and blue-faced honeyeaters.
The forests at Eungella also provide a refuge for unusual frogs. Some such as the secretive Eungella tinkerfrogs are found only in the Clarke Range. Although they are a rare sight (according to the Queensland Government website all about Eungella) you may hear them around rocky creeks. Apparently they can be identified by a short series of metallic 'tinks'.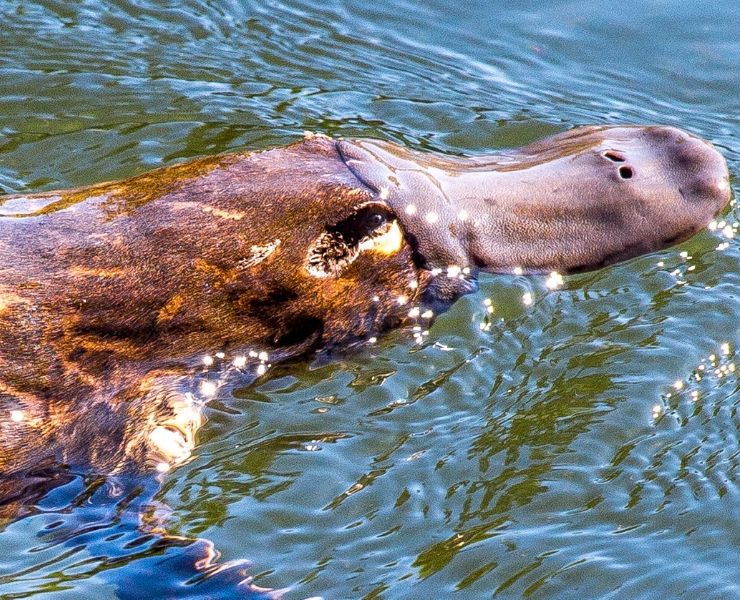 Eungella National Park is also great for hiking with more than 20km of walking tracks. These vary from 30 minute easy walks to half day and day walks. Some of the walks form part of the Mackay Highlands Great Walk. Eungella is the starting point for the 56km Mackay Highlands Great Walk. There is basically a walk to suit everyone even me and I really do not like hiking.
To find out more about the walks and safety information when visiting Eungella obtain a copy of the Mackay Highlands and Eungella National Park Visitor Guide from the Broken River information centre. Also check out the Queensland Government website all about Eungella National Park.
WHERE CAN I FIND THE PLATYPUS AT EUNGELLA NATIONAL PARK?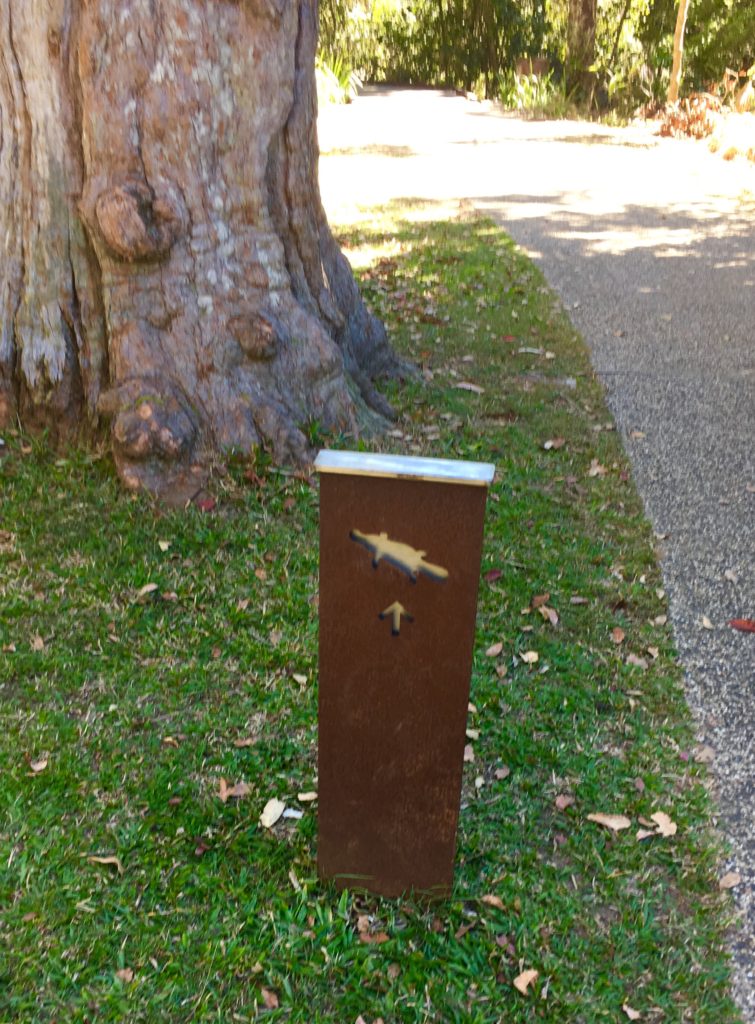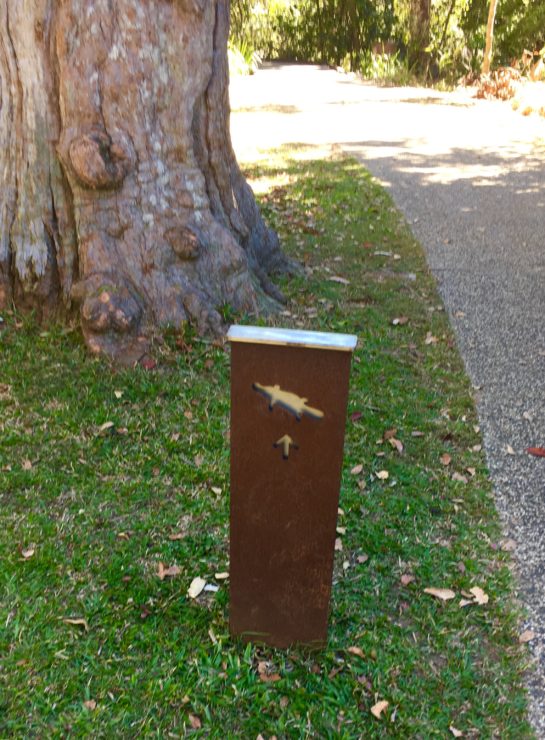 Just saying the name Duck billed Platypus tells you that this is one strange creature! It was such an oddity that when descriptions and even real specimens reached Europe in the 19th century that it was declared a hoax! To be honest when you first see one for real it is hard to believe it isn't some sort of elaborate hoax by mother nature – a bill like a bird, a tail of a beaver, teeny little eyes and such big feet!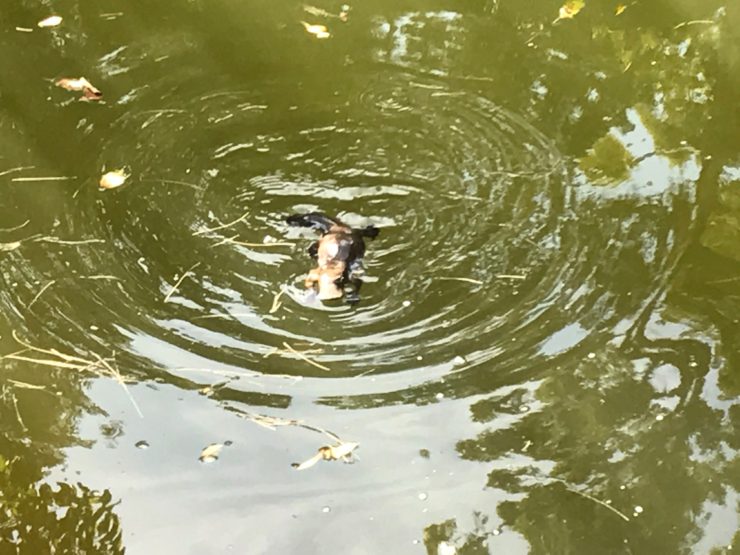 The duck billed platypus can only be found in Australia and even in Australia they are not widespread. There are only a few places you have a small possibility of seeing one. And one of those places is at Broken River in Eungella National Park in Northern Queensland. As I mentioned earlier Eungella is an hour's drive west of Mackay so if you are heading to the Mackay region be sure to add it to your itinerary.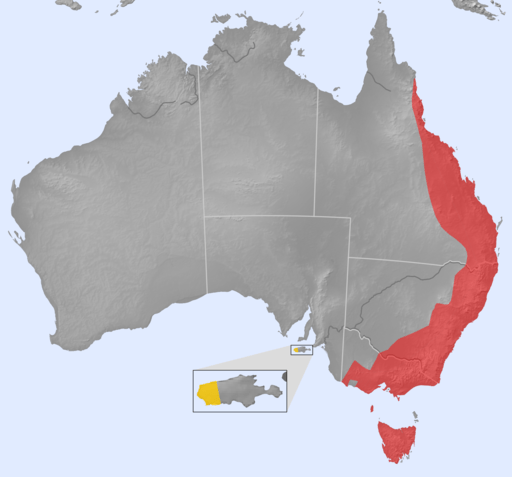 At Broken River there are special viewing platforms where you can sit patiently and wait for that first incredible siting! We have visited 3 times now with a 2/3 success rate. Sadly for my daughter on her one visit they didn't appear despite us all sitting patiently for over an hour!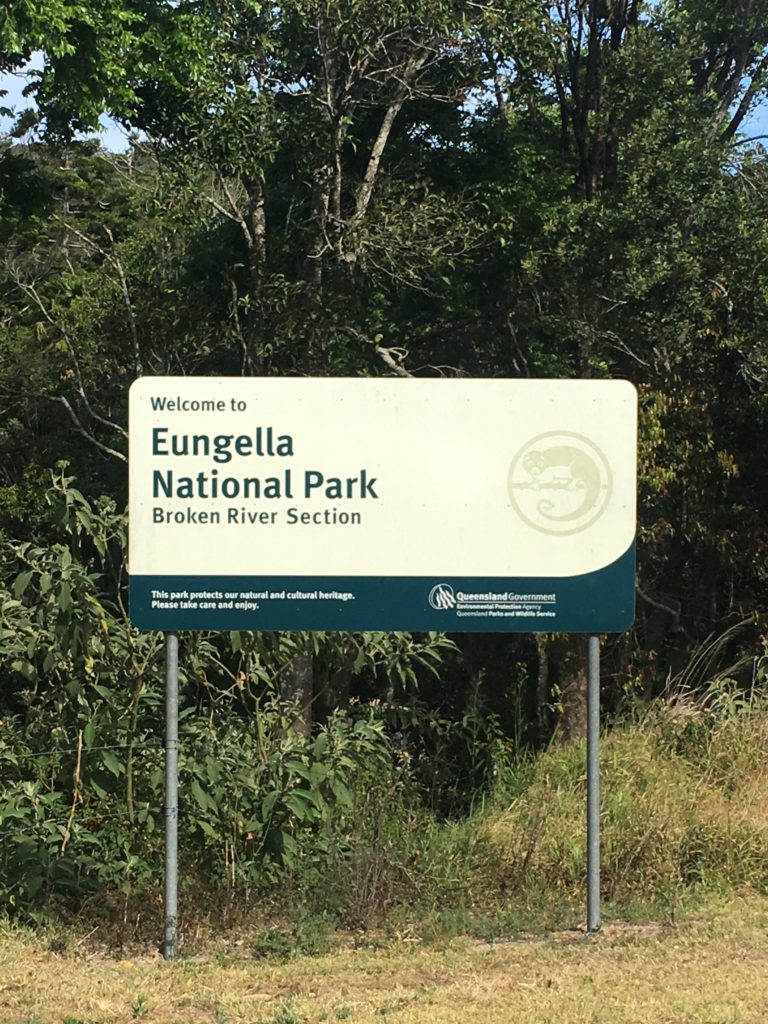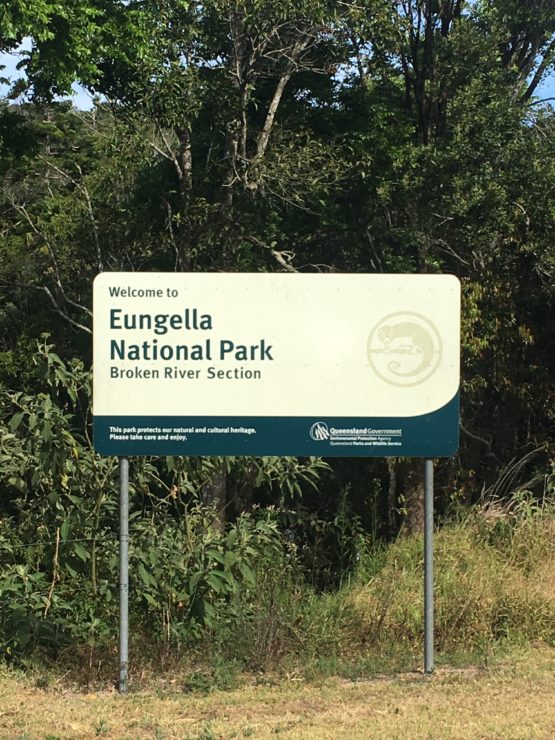 WHAT IS A PLATYPUS
Platypus are classed as a monotreme. It is only one of 5 species of mammals who lay eggs rather than give birth to live young. (The other 4 species are echidna) They are small – 43 cm on average for females and 50 cm for males and covered in a thick brown fur. They are semi-aquatic and carnivorous.
The platypus is also (and I love this!!) venomous. It lives in Australia so it has to be…. The male platypus has a spur on its hind foot that delivers venom!
As well as finding duck billed platypus at Eungella National Park there are lots of graded walking trails through magnificent sub-tropical rainforest to tackle in the park.
Other animals that can be found in the park include possums, pademelons, eastern long neck turtles and spotted quolls.
We were spooked on our first visit when a lot of rustling in in the forest turned out to be a bush turkey!!
There are also lots of beautiful birds to spot – there is a comprehensive list of the 227 birds you could spot at the park at eungella.com so print it off and tick them off as you go! (Get a book too so you know what they actually look like – I now know at least 10 species of bird I had no idea existed before moving to Australia – this includes the plover a bird to be avoided if you wear a toupee!)
FACTS AND TIPS FOR FINDING PLATYPUS
The duck billed platypus is a shy animal and can be difficult to spot – the best time to get a chance of seeing one is at sunrise or sunset (though a cloudy day may also prove succesful).

The plural of platypus is platypuses (though I think platypi sounds so much better!)

As I mentioned there are only a few places where you can have a chance of finding platypus in the wild and Eungella National Park and Finch Hatton Gorge are some of the most reliable.

At Broken River there is an information centre, a small cafe and toilets.
Broken River Visitor Information Centre
534 Eungella Dam Road, Broken River QLD 4757
Phone: 07 4958 4745
Email: [email protected]
Web:brokenriverkiosk.com.au
Opening Hours:
10am-4pm, 7 days a week
Prepare for the drive up to Eungella to be steep one (it is 686 metres above sea level)! Once at the top the view over the Pioneer Valley is rather beautiful!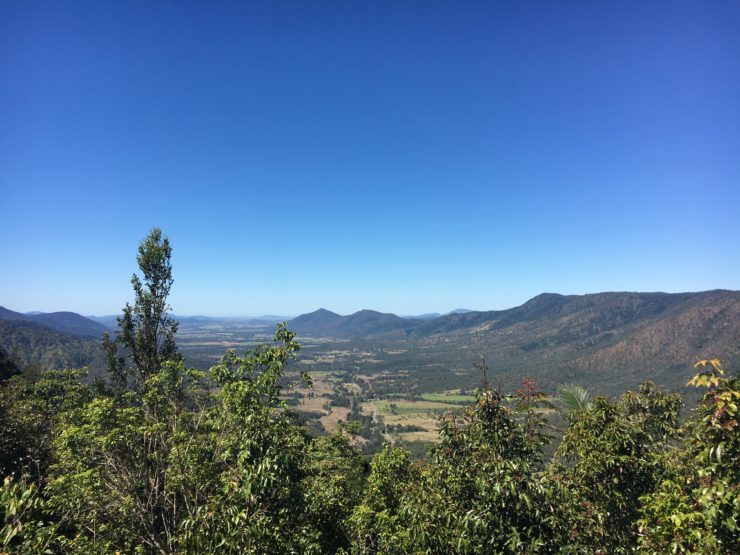 Take a picnic! Or book accommodation and stay in the park – camping, cabins and hotel options are all available.

Check out the official website which details accommodation and and other facilities in the Eugella area.
For more information about the Mackay region visit mackayregion.com and/or drop into the visitor's centre in Mackay where the helpful staff will give you all the information you need to have a great holiday!
Mackay Visitor Information Centre
320 Nebo Road, Mackay Q 4740
Phone: 1300 130 001
Email: bookings@mackayregion.com
Web: www.mackayregion.com
Opening Hours:
9am – 5pm, 7 days a week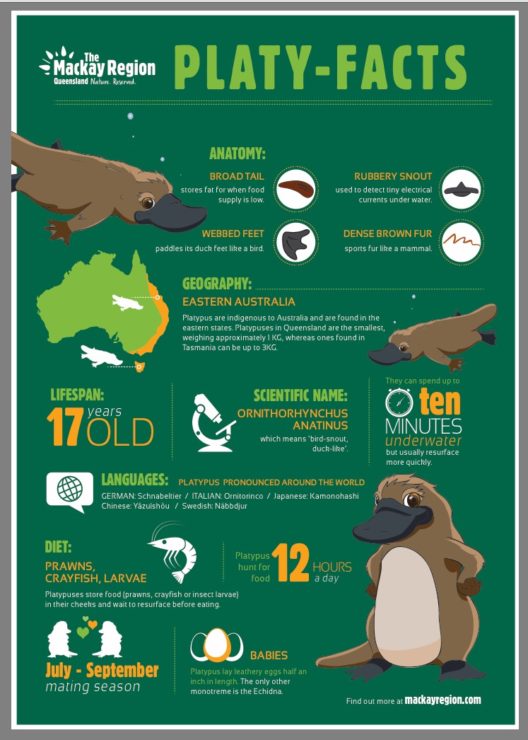 FURTHER INFORMATION FOR VISITING QUEENSLAND
I have lots of posts all about visiting Australia and a number of these are focussed on the beautiful state of Queensland. With an enviable climate, wonderful wildlife, stunning beaches if Queensland is your destination these posts will help you get the best of your visit! If you are seeking some inspiration these 15 photographs will have you booking the next flight!
My ultimate guide to Australia has links to every post I have written about Australia and is great starting point when planning your visit.
Click here if you are interested in learning more about the 19 UNESCO World Heritage Sites in Australia.
PIN FOR LATER!
YOU MAY ENJOY THESE POSTS TOO!
CLICK FOR EXCLUSIVE ACCESS TO MY RESOURCE LIBRARY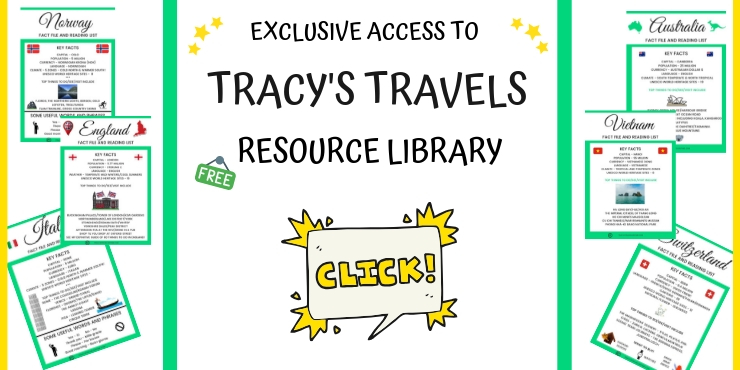 ---
---
This post may contain compensated links. Please read our disclosure for additional information. As an Amazon Associate, I earn from qualifying purchases.
Over the last 50 years I have lived and worked in 7 countries on 4 continents and travelled to many more. I enjoy exploring and learning about new places and meeting people on my travels. History, reading, photography, nature and wildlife are my interests and I am ALWAYS researching and planning my next trip (preferably by train)
With a lifetime of travel experience, and a network of friends all over the world, I share genuine insider guides, recommended best book lists and train journey inspiration to help YOU travel authentically to some of the most beautiful places on earth.
Come and join me as I travel the world one country (and train journey) at a time!