Are you planning a trip to beautiful Croatia? Wondering what you need to know before you go and what tips and tricks would ensure you make the most of your trip? I have you covered! In this guide, you will find all the Croatia travel tips you need to know.
After spending some time travelling around and Croatia we learnt quite a few tips that we wish we had known before we arrived. In this article, I share my Croatia travel tips to make sure that you have the best possible holiday.
If you are still planning your trip take a look at my Croatia itinerary (from Dubrovnik to Zagreb) which details the exact trip itinerary we took around the country.
Top 10 Croatia travel tips
1. In Dubrovnik book accommodation outside the old city
If you are planning to visit the beautiful Unesco World Heritage city of Dubrovnik avoid booking accommodation in the old city.
To say that Dubrovnik becomes overcrowded during the summer months is an understatement.
I highly recommend finding accommodation in Lapad (we stayed in Babin Kuk an area of Lapad). Getting around is easy on the buses and these areas are only about 10 minutes away from the main gate into Dubrovnik.
On that note, an hour ticket for the bus costs 15 kunas if you pay on the bus (or 12 kunas if you buy from a kiosk). Make sure to validate your tickets. Often the bus driver will do it – they were on the whole really helpful. Find out about the buses here!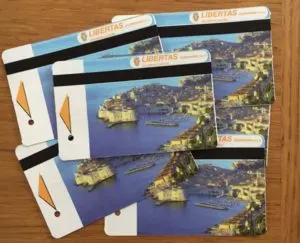 Tip – An hour ticket for the bus costs 15 kunas if you pay on the bus (or 12 kunas if you buy from a kiosk). Make sure to validate your tickets. Often the bus driver will do it – they were on the whole really helpful. Find out about the buses here!
2. Plan carefully before walking the walls of Dubrovnik
There are lots of things to do and see in Dubrovnik. One of the most popular activities is walking the walls of the city. Expect spectacular views over the roofs of the city and over the Adriatic.
If you are planning to walk the walls I recommend you go early in the morning or late afternoon especially during the summer months.
The walk takes approximately 2 hours and includes lots of steps. There is also a lack of shade so take a hat and avoid going during the heat of the day.
Wear comfortable shoes as there are uneven steps and cobbles to navigate along the walls.
Take water with you – there are a few places to buy refreshments along the way but they are expensive. There is only one opportunity to get down from the walls but that is a good half way around. Keep your tickets as they checked at that point too!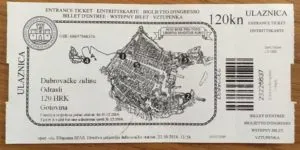 3. Plan the day and time of your visit to the old city in advance
Dubrovnik is extremely crowded in summer particularly when there are a lot of cruise ships in port. Leave yourself time to get out of the city. Nearly everyone goes in and out through one main NARROW gateway. Imagine a few thousand people trying to get in and out at the same time… You get the picture.
I refused to go through the crush of people and had to wait an hour or so before it felt safe enough to leave.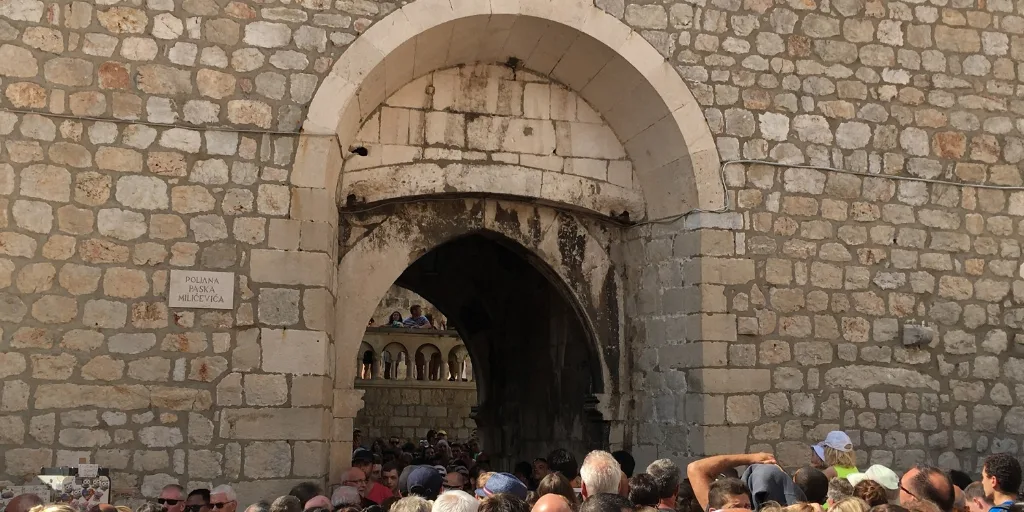 4. Plan to visit some of the countries that border Croatia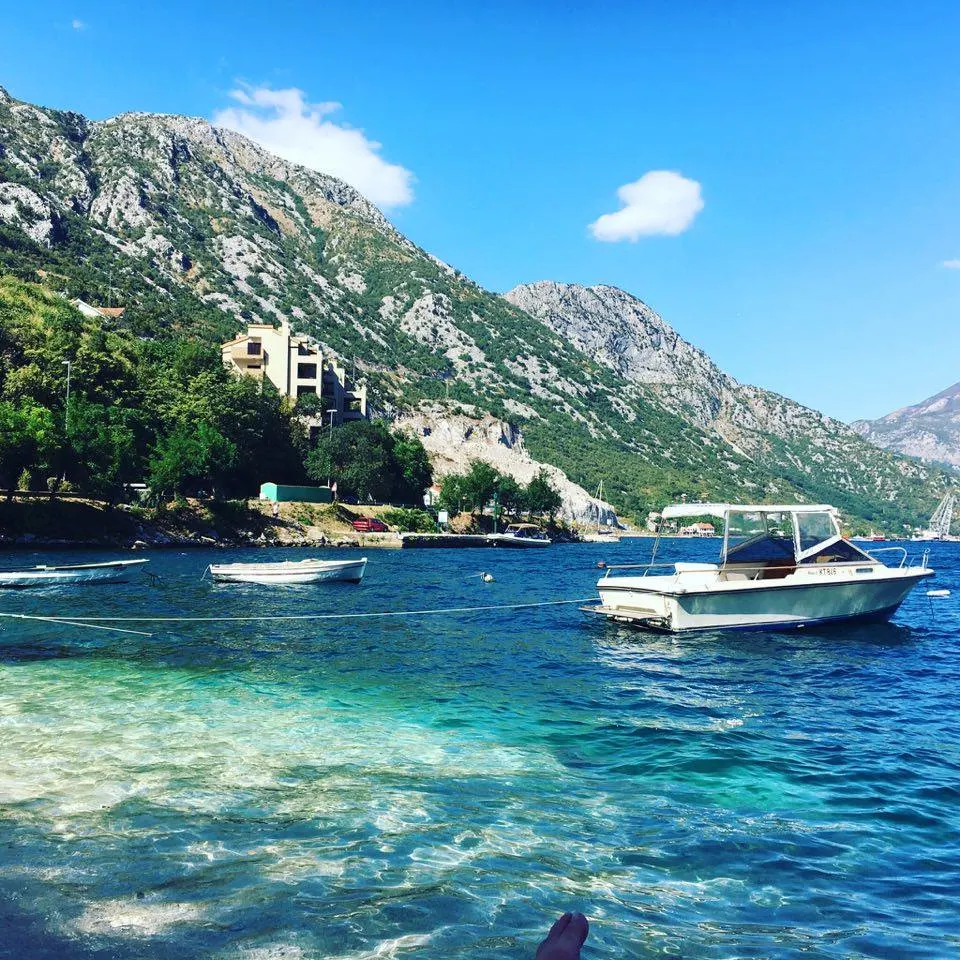 The roads are excellent in Croatia – probably the best I have seen in Europe. We didn't hire a car but we did hire a car and a driver for a couple of days and took day trips to nearby Montenegro and Bosnia.
It is worth considering visiting both of these countries as they are close enough for day trips if you are in Dubrovnik.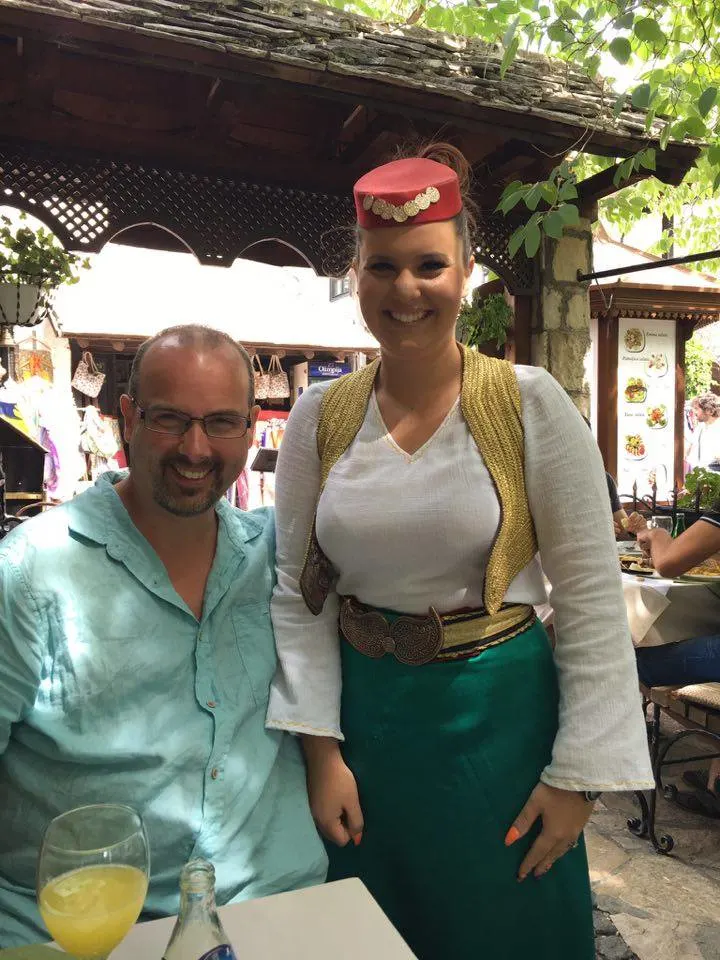 6. Travel to Split via catamaran
If you are travelling to Split consider catching the catamaran from Dubrovnik. Save on car rental and relax as you sail the Adriatic coast. It's a scenic trip and you enjoy fabulous views of some of the many islands along the way.
If you have time in your Croatia itinerary I recommend spending a few nights on the islands. Hvar is a very popular choice.
Find out everything you need to know about travelling Croatia by ferry or catamaran here.
7. Book accommodation in the old city of Split
If you are going to Split I would say the opposite to the advice for Dubrovnik. In Split stay IN the old city. It is like nowhere else I have ever been to a truly magical city. The atmosphere is fabulous and you are surrounded by the Diocletian's Palace – quite literally!
It is also a fantastic city to base yourself in as it is fairly central and there are lots of great places to visit from Split.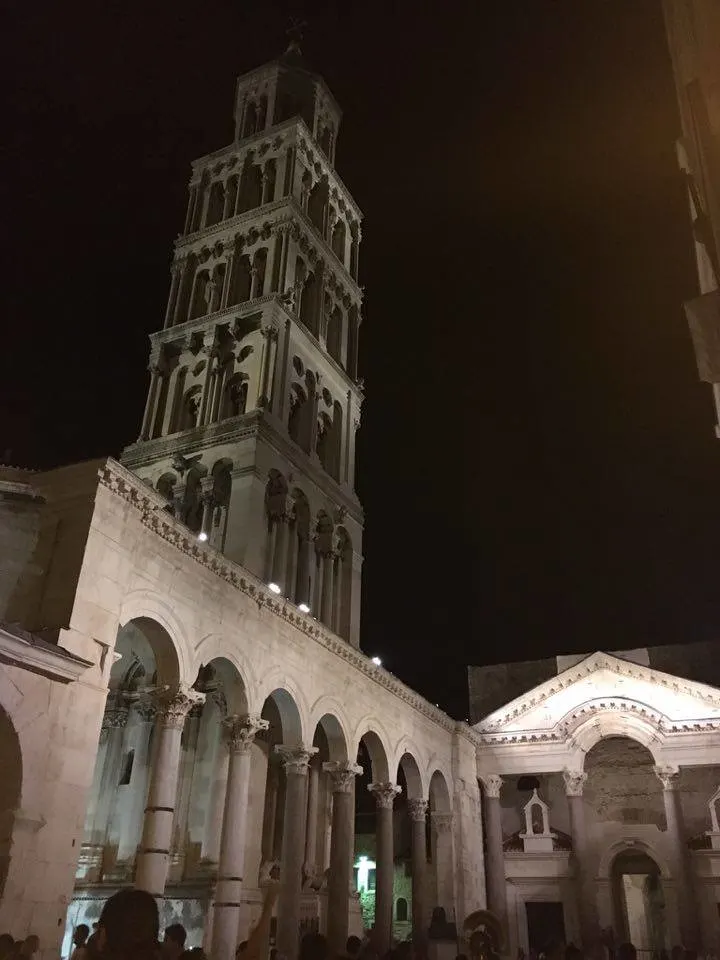 8. Take swimming shoes if you plan to swim at the beach or in one of Croatia's waterfalls
The Dalmatian Coast isn't all sandy beaches but can be quite rocky in places.
You will also need swimming shoes if you plan to swim at Krka waterfalls. (Although more famous Plitvice are not the only beautiful waterfalls to visit in Croatia!)
You can buy swimming shoes all over Croatia so I recommend buying them once you arrive.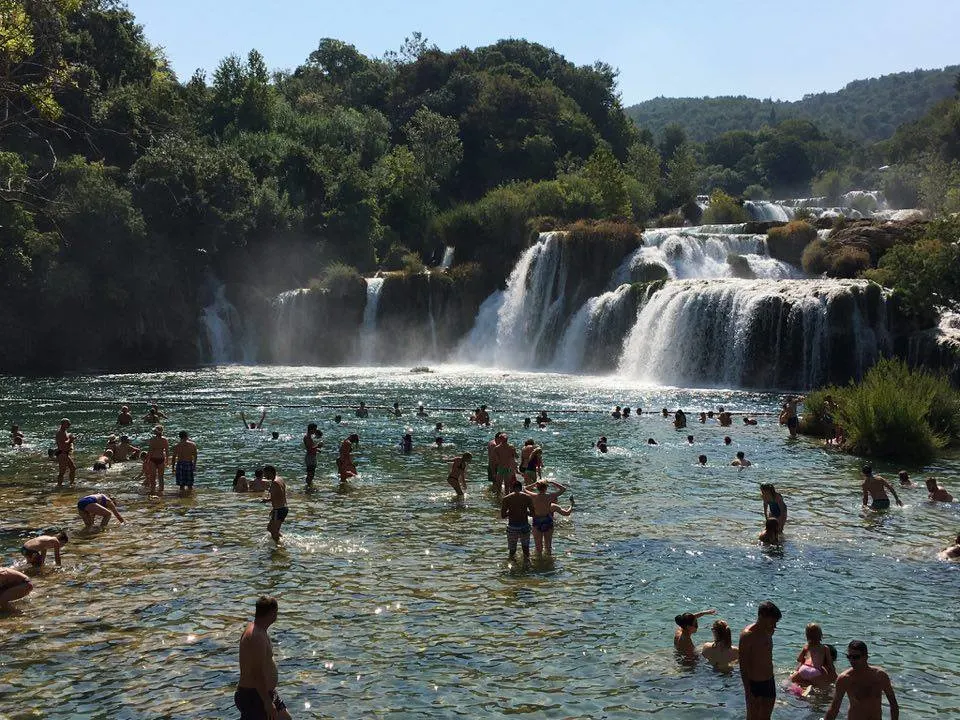 9. Take some cash with you
Although Croatia is part of the EU it has its own currency – the Kuna. Euros are widely accepted too.
You can find cash withdrawal machines all over Croatia and cards are accepted in most restaurants. However, some attractions and some hotels expect payment in cash so check when you book and carry some cash with you.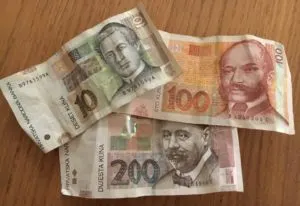 10. Refill your water bottles at the fountains for free
Save yourself some money, help the environment and use a refillable water bottle in Croatia. Stay hydrated especially in the summer months.
You will find lots of fountains around for you to refill your bottles for free!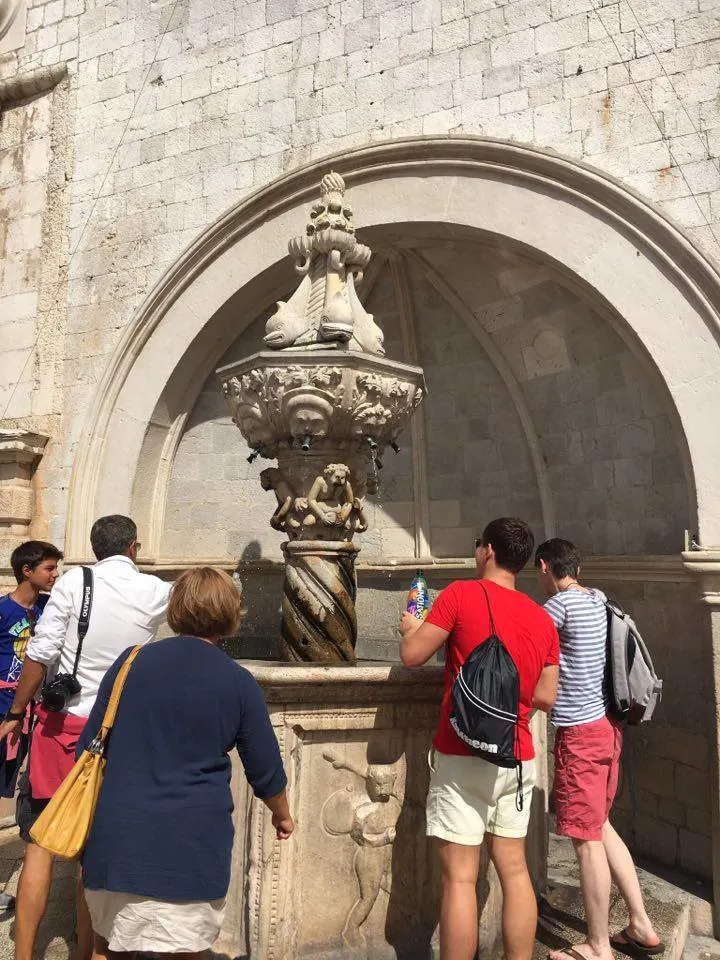 Things to do and see in the beautiful Croatian city of Dubrovnik