Are you considering visiting Krka National Park in Croatia? In this article, you will find out everything you need to know to plan your day including which tour to choose, what to take and what to expect from your trip.
We chose a tour with Get Your Guide which fitted the bill for us as it included a side trip to Sibenik which was also on our Croatian bucket list. I will include details of tours at the bottom of the post if you are ready to book an excursion after you have seen the photographs.
Visiting KrKa National Park in Croatia
The Krka River and its basin cover an area of 109 square kilometres. The area most people will be familiar with from photographs will probably be Skradinski buk but more about that later!
Our Krka National Park entrance ticket provides us with a helpful map that will give you an idea of the park!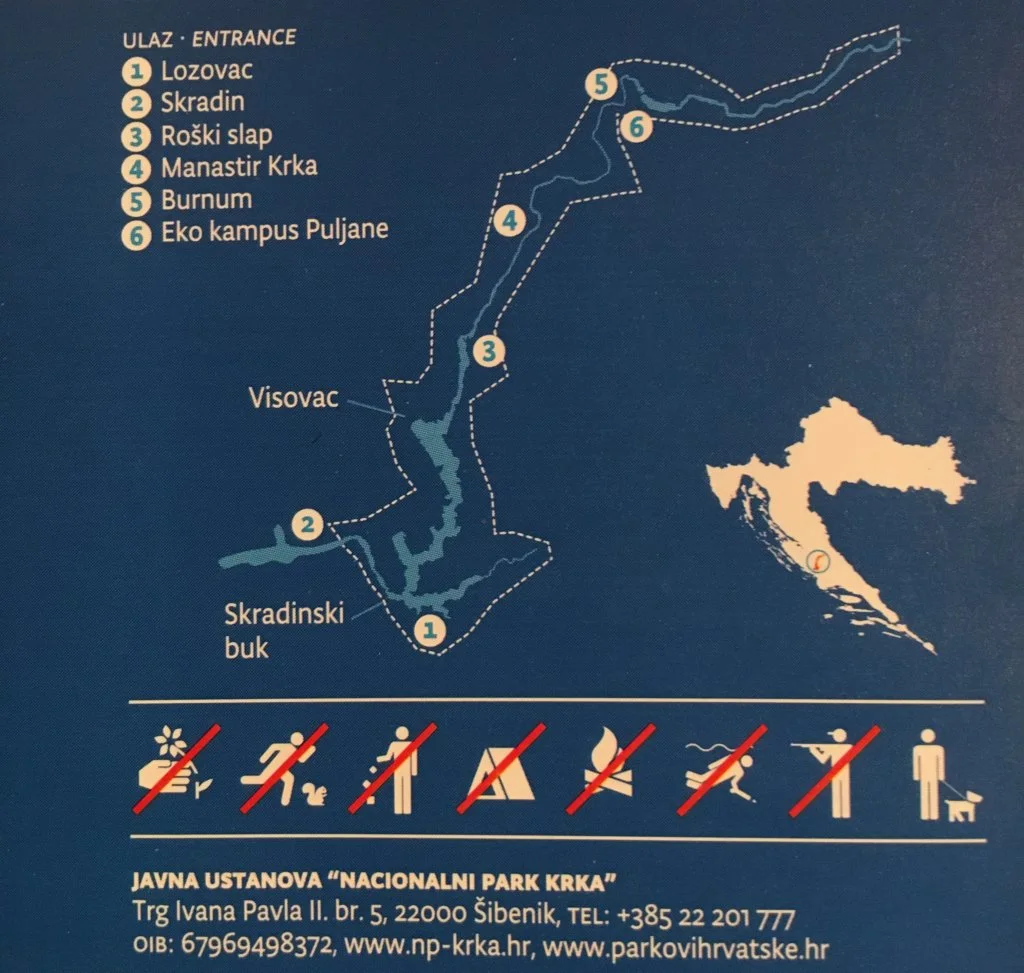 On our way the coach pulled over near a place called Drniš where we were able to take some stunning images of the area.
Skradinski buk
We arrived at Skradinski Buk which is the largest and the most commonly visited waterfall on the KrKa river. Between April and October, it can be reached via either the Lozovac entrance or the Skradin entrance. (I believe you get to the falls via boat or following a 4km biking or walking trail from the Skradin entrance – please check the website though!)
We arrived at the Lozovac entrance. If you are on a tour your coach will take you but if you arrive in your own car you need to park at the top. A complimentary bus service brings you down. The drive down to the falls was quite scary exhilarating in the bus and the views were beautiful.
Once you are at the bottom you then follow a trail to the waterfalls. Click the link for a map of Skradinski buk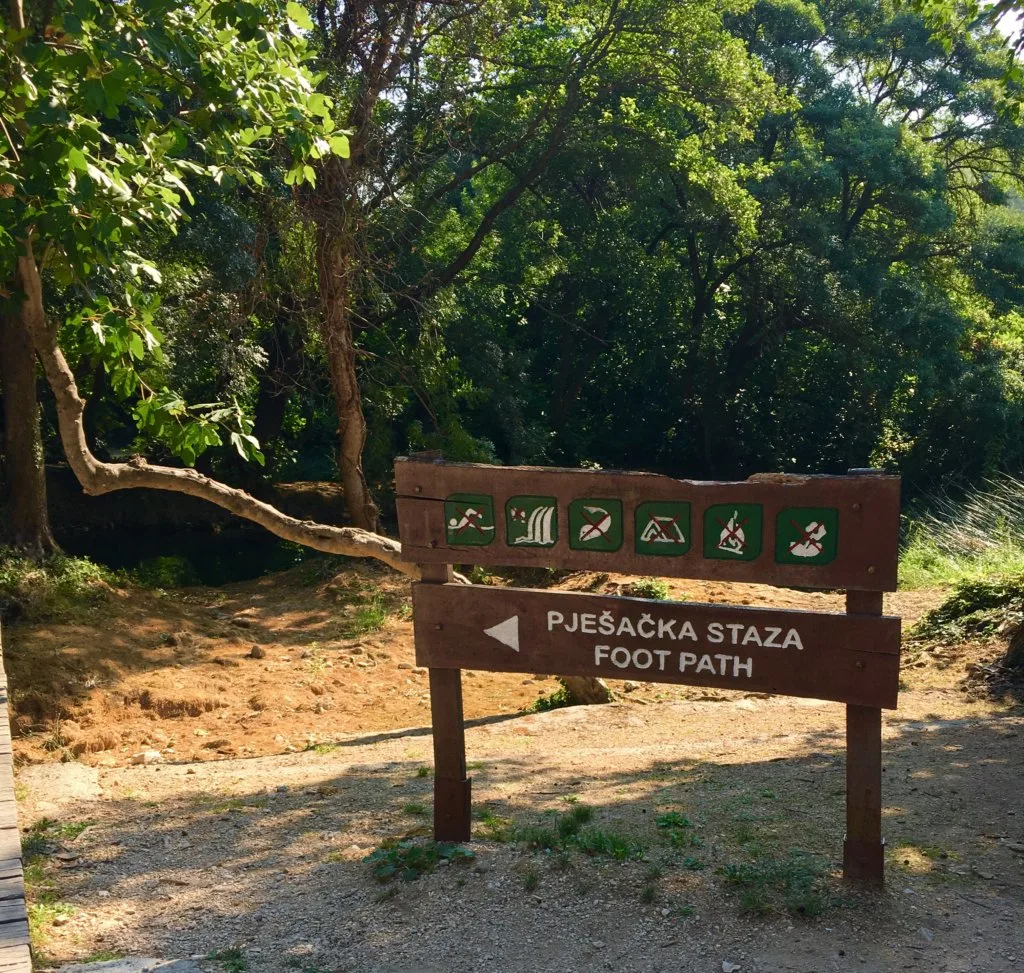 The trail takes about an hour to walk and is really lovely.
It is possible to swim around the falls – my husband did – but when we were there in late August it was crowded. It is not easy to actually get into the water and wearing shoes is an absolute must.
We spent a few more hours enjoying the falls before boarding the coach for our trip to Sibenik.
Tips for visiting Krka National Park
We booked the trip though Get Your Guide.
Wear your swimming costume under your clothes as there is no-where to change!
There is food and drink for sale but it is expensive – either take your own or take cash to buy some at the falls.
Do wear those water shoe things that are for sale everywhere in Croatia or you may find it difficult to get into the water – it isn't easy anyway but with nothing to protect your feet ouch!
Here is the link to the official website – check it out for maps and more information! Visiting KrKa National Park
Check out this guide to visiting Plitvice Lakes National Park – another beautiful waterfall to enjoy (and a UNESCO World Heritage Site)