When doing research for our trip to Dubrovnik I came across a beautiful picture taken from the coast towards the Adriatic. The picture featured a view of the Adriatic framed by a pavilion (a familiar pavilion it turned out as it was used in some scenes in Game of Thrones) I had to find out where that was! After a bit of digging I found out that the picture had been taken in Arboretum Trsteno just outside Dubrovnik.
As it isn't too far from Dubrovnik (only 18 kms) I realised it could be a possible excursion for a morning if we had time. However rather than catching a bus we managed to tag our visit to Trsteno onto the end of our day in Bosnia Herzegovina as we had to pass it on the way back! As visiting Arboretum Trsteno was something I had really wanted to do I was rather happy about that.
If you would like to visit the arboretum from Dubrovnik you will find all the information you need to plan your trip.
What is there to see at if you are visiting Arboretum Trsteno?
The arboretum was established in 1948 and features an historical renaissance garden and villa which were created in 1494 by Ivan Marinov Gucetic-Gozze, an historical neo-romantic garden from the 19th/20th centuries, an historical olive grove as well as natural vegetation native to Croatia.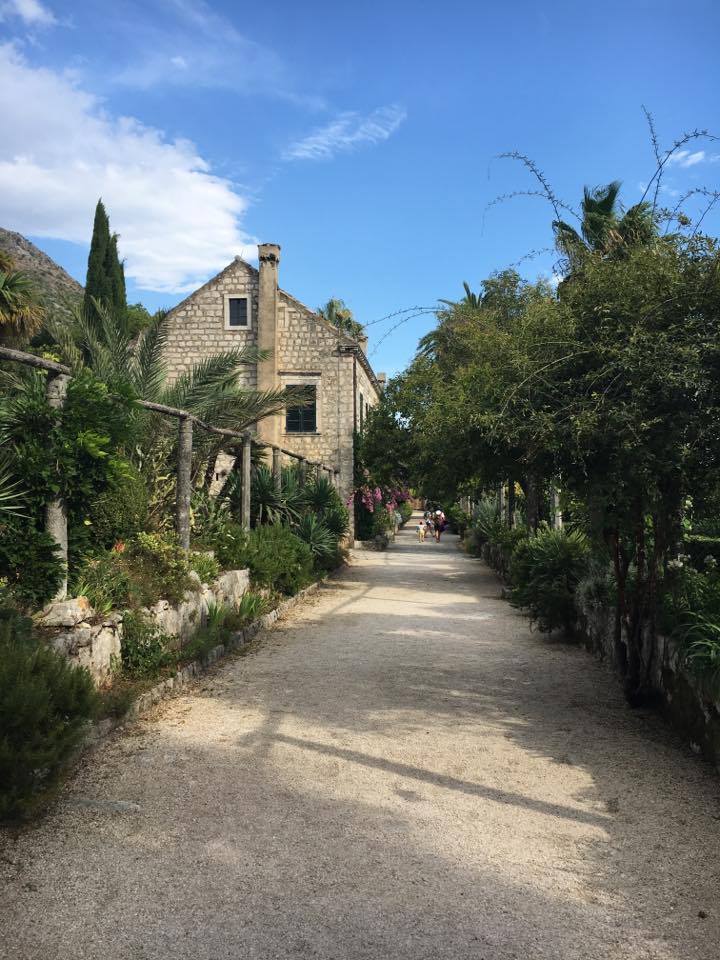 An 70 metre long aqueduct with 14 arches fed water to the fountain in the garden. The luxurious Baroque Neptune statue as we see it today was reshaped in 1736 from the original.
During the Croatian war of independence the house and gardens suffered severe damage. Further damage was caused in 2000 when a forest fire swept through the area.
I will let the gardens speak for themselves. We enjoyed our visit to the arboretum though be aware that comments are very mixed on some review sites. We found it a very peaceful place to visit if you want a break from the city. As I mentioned the gardens also feature in some episodes of Game of Thrones (like rather a lot of Croatia!!) and some of it will be familiar if you are a fan of the show.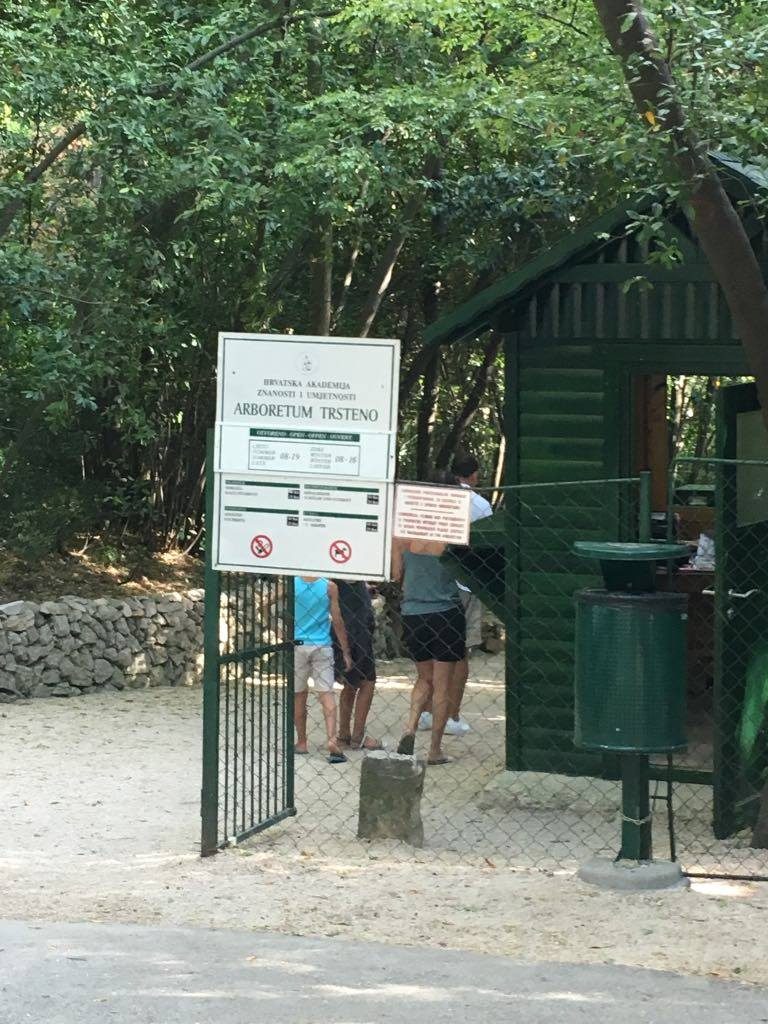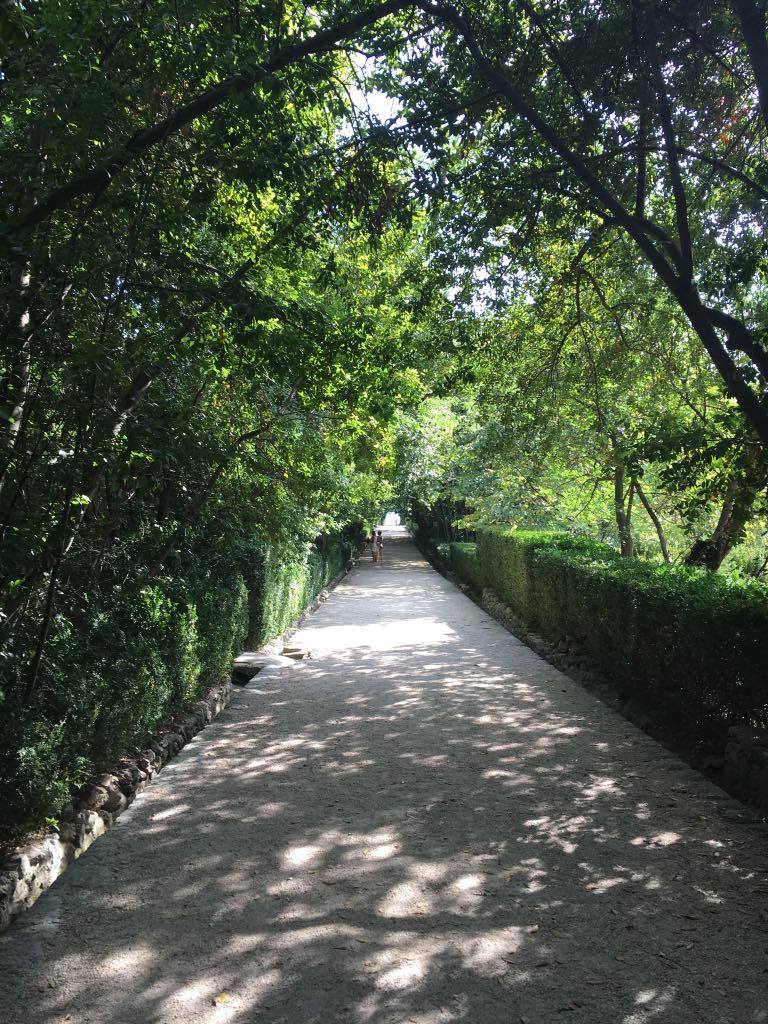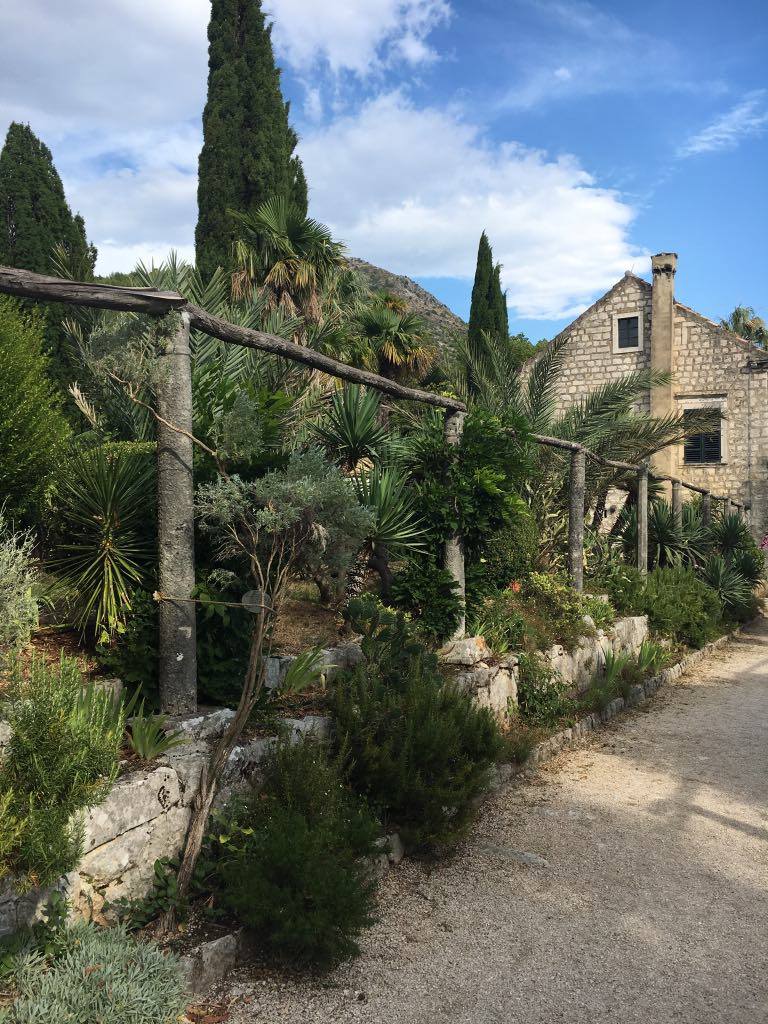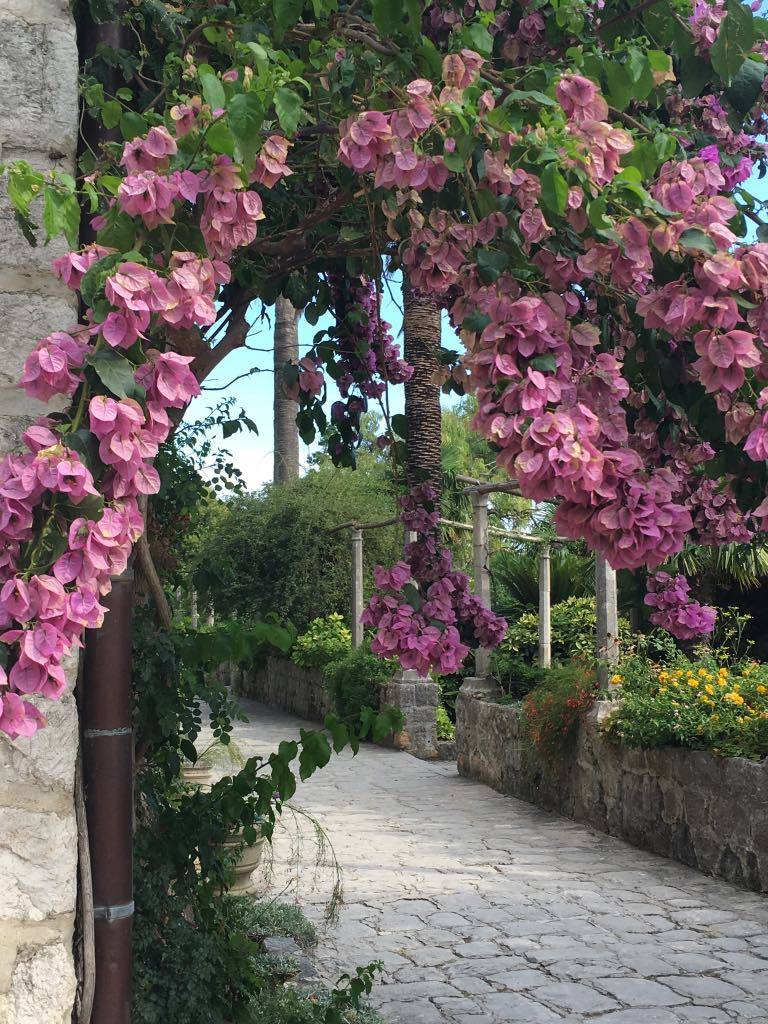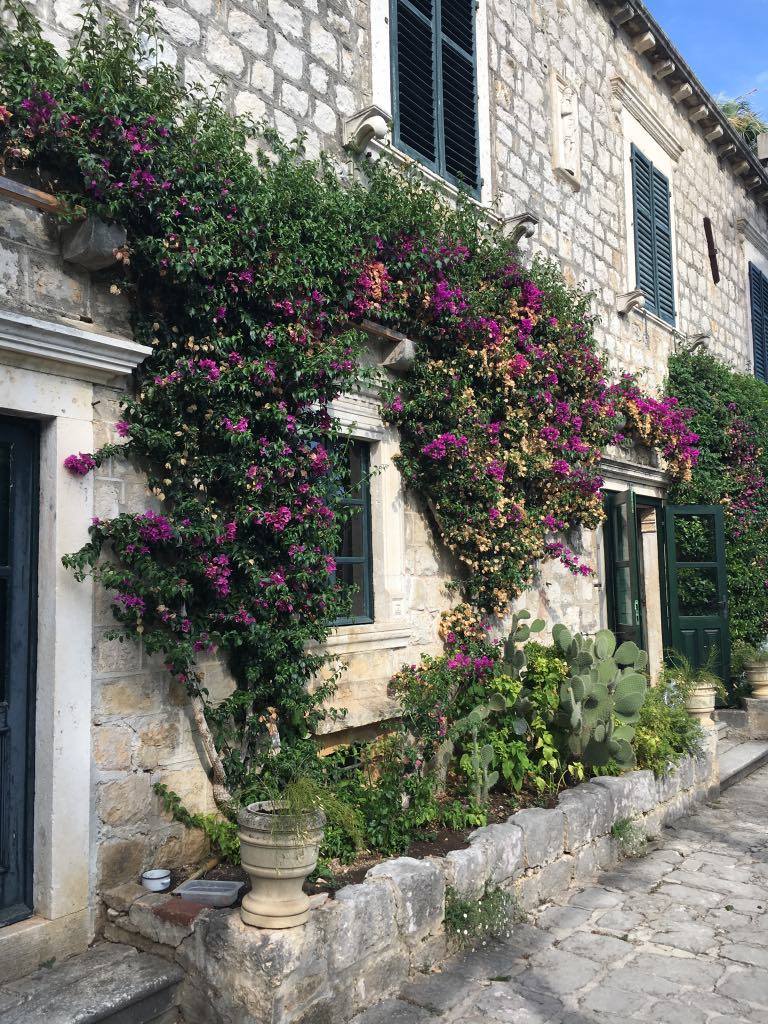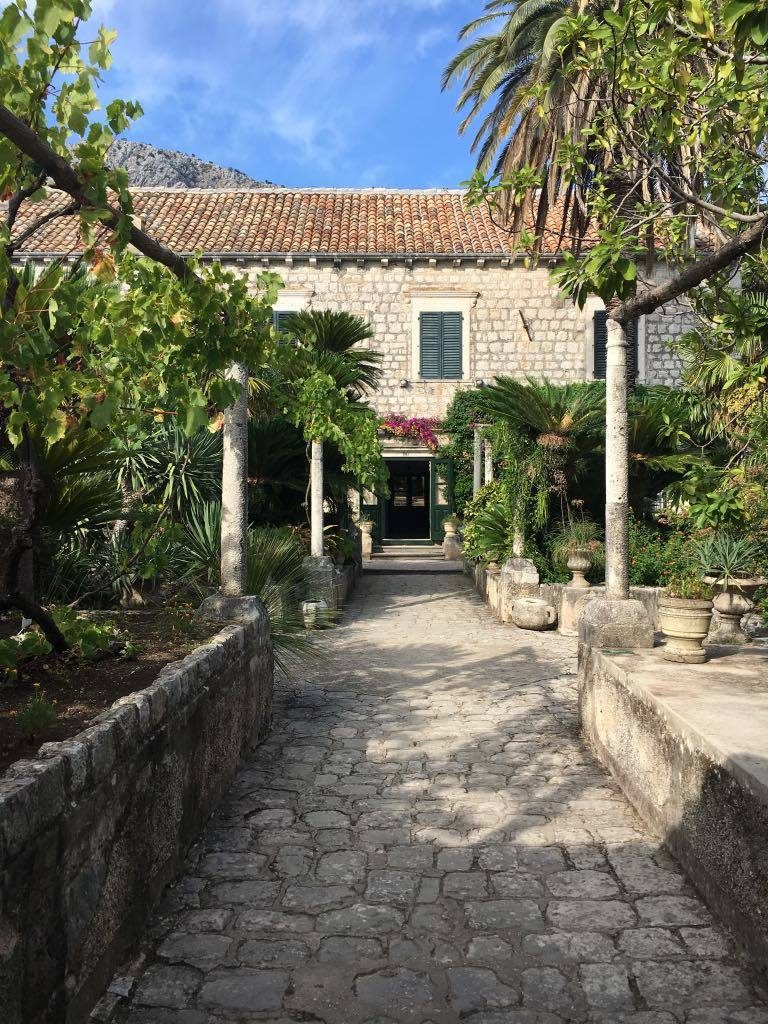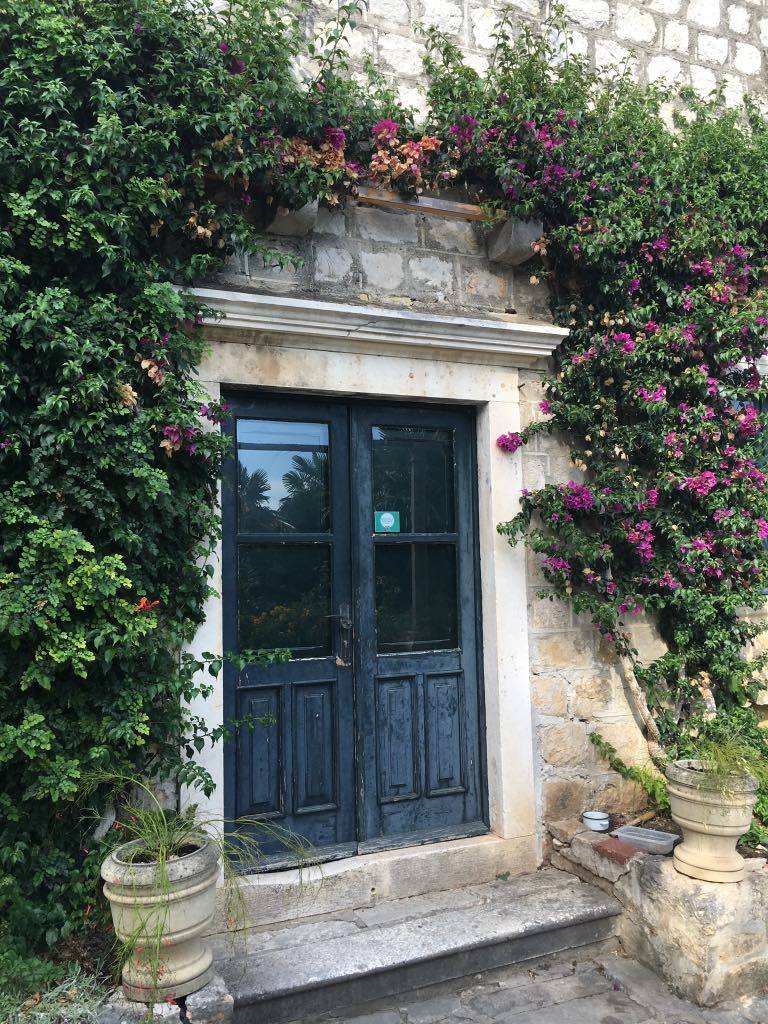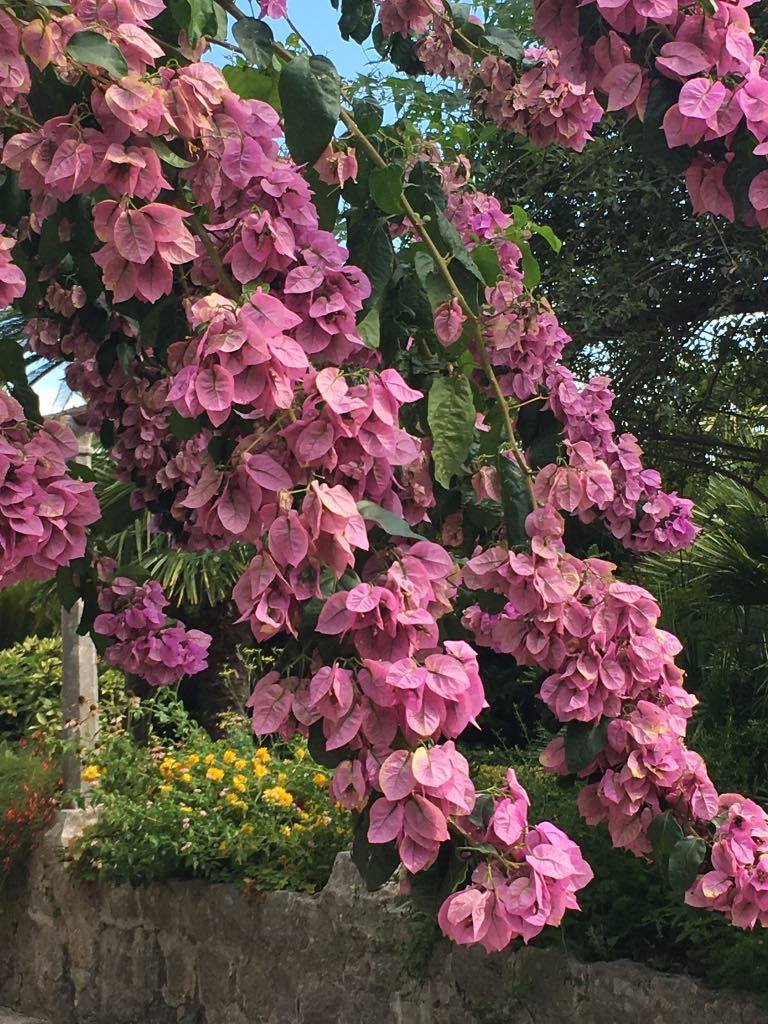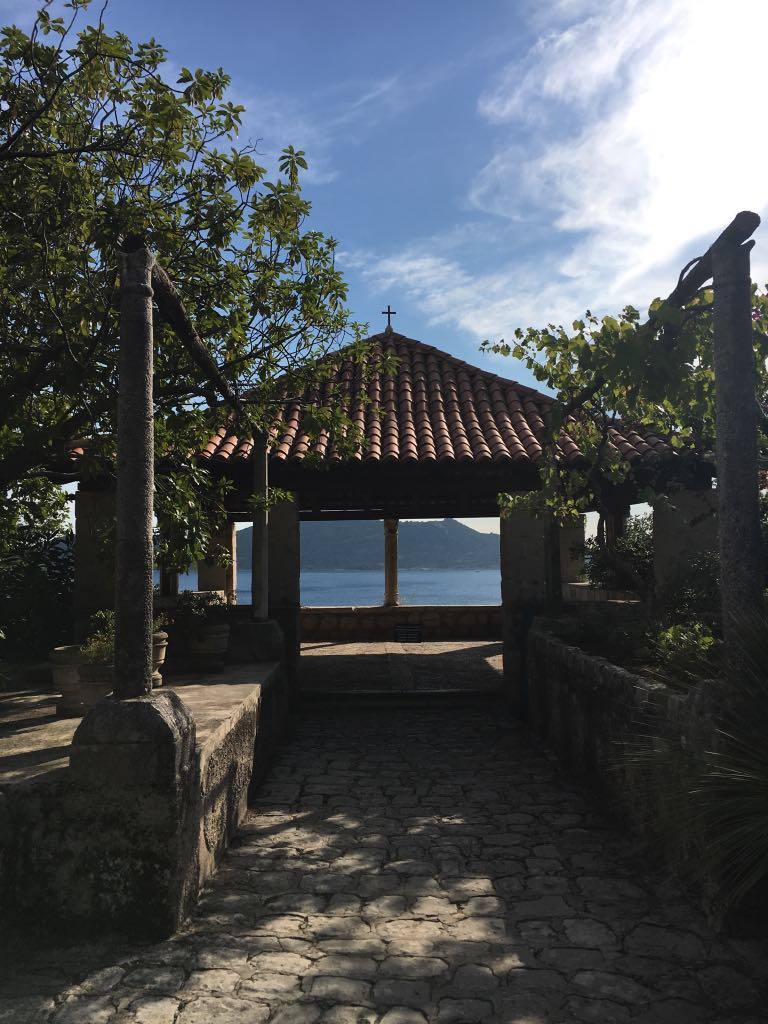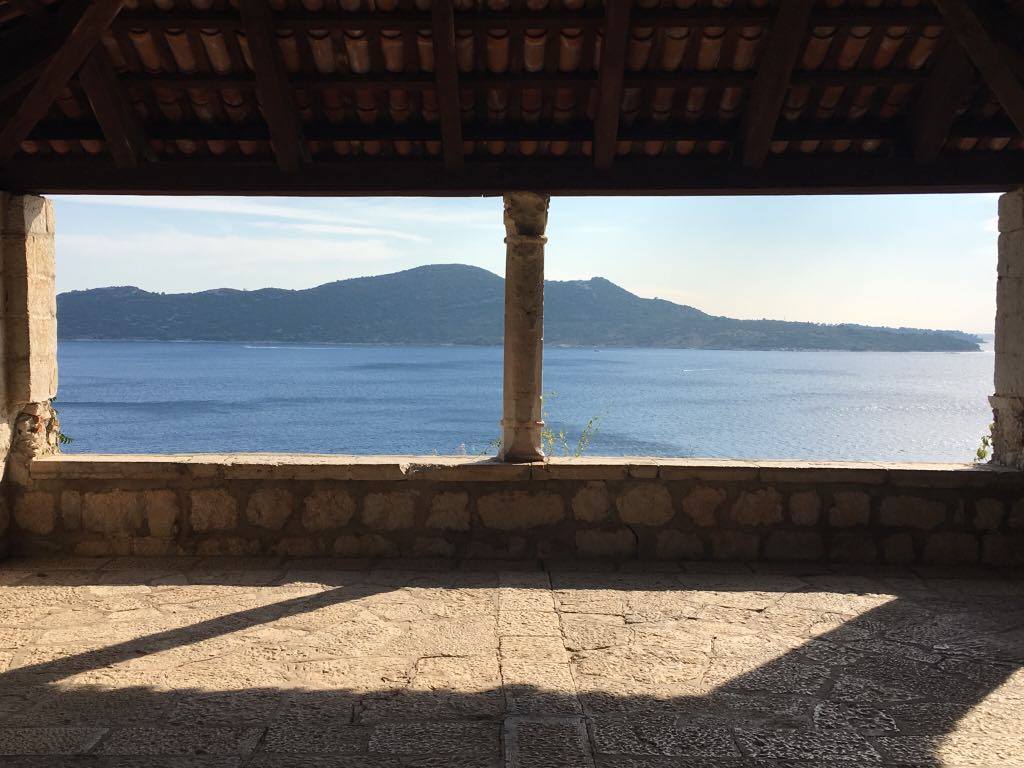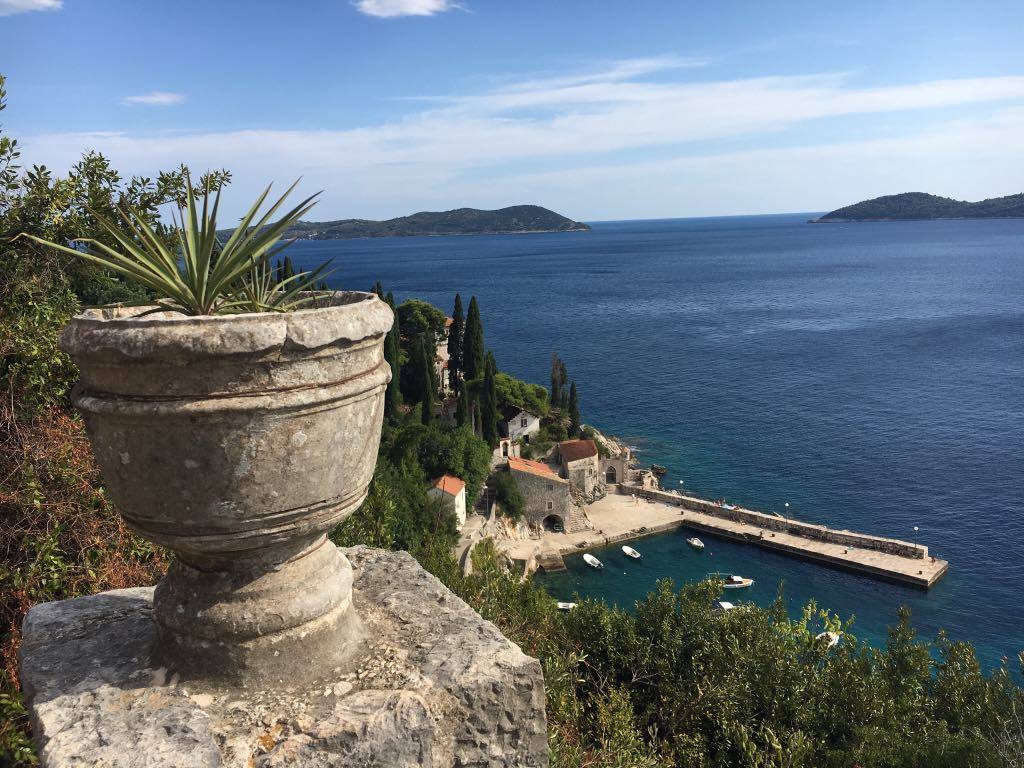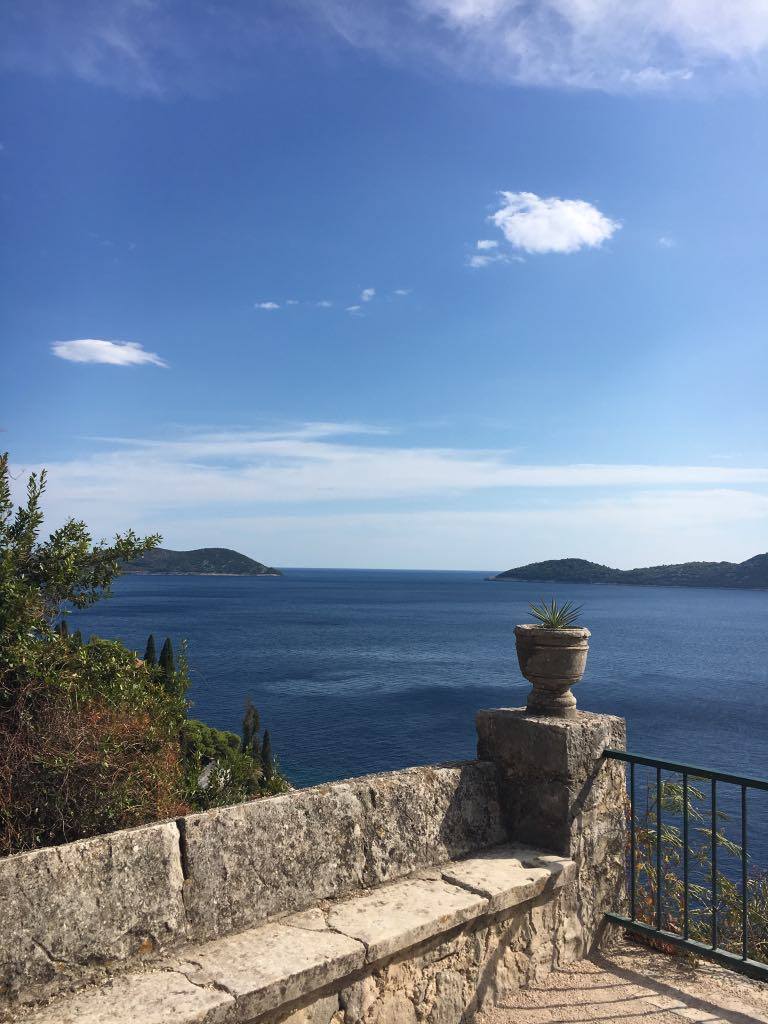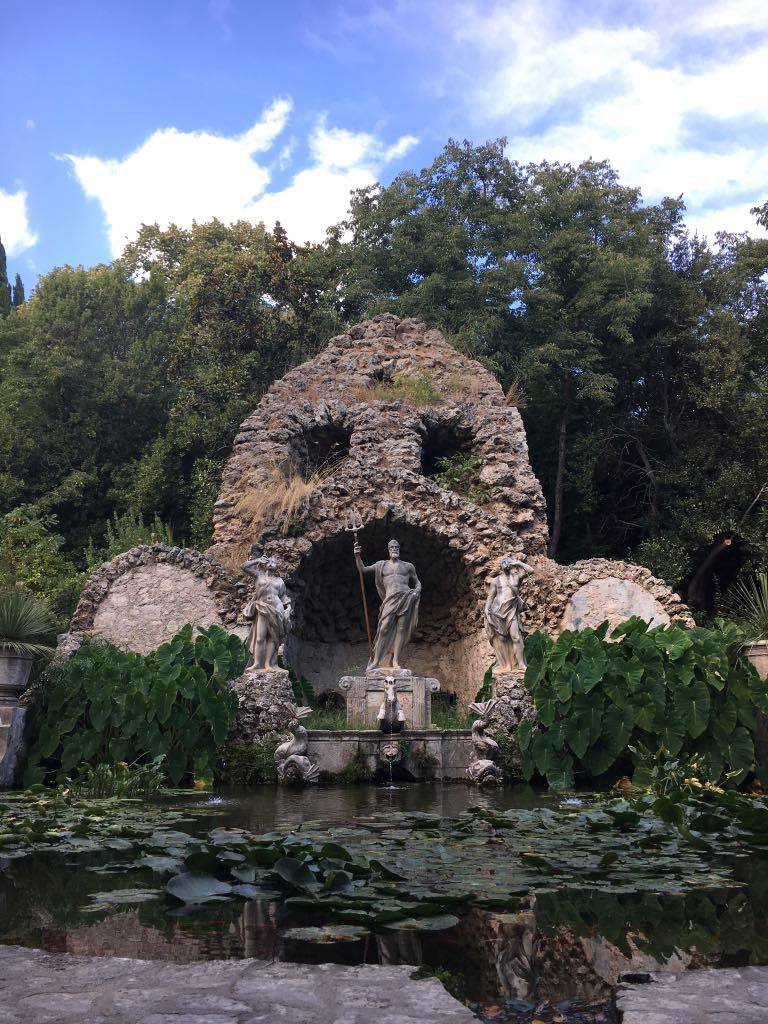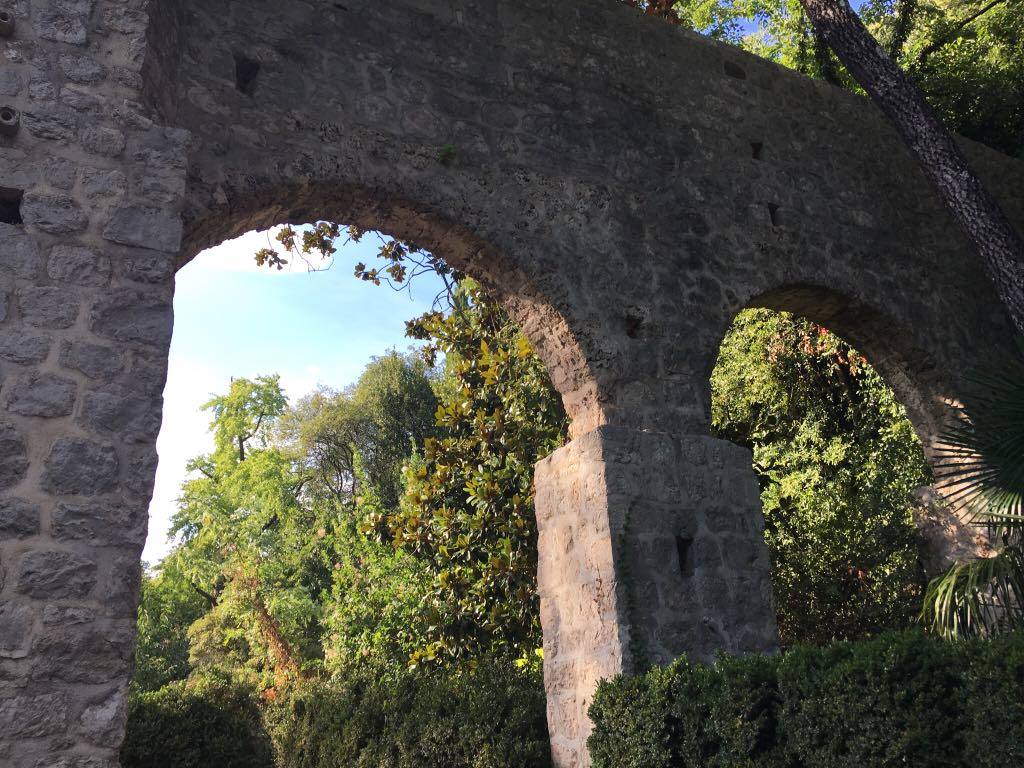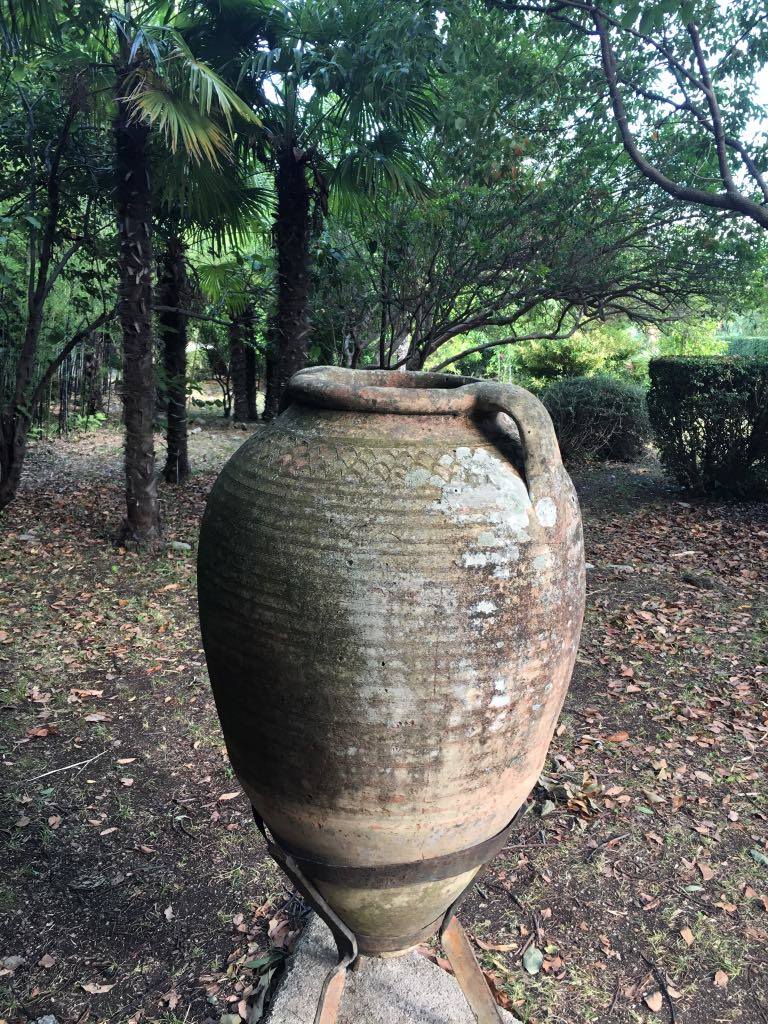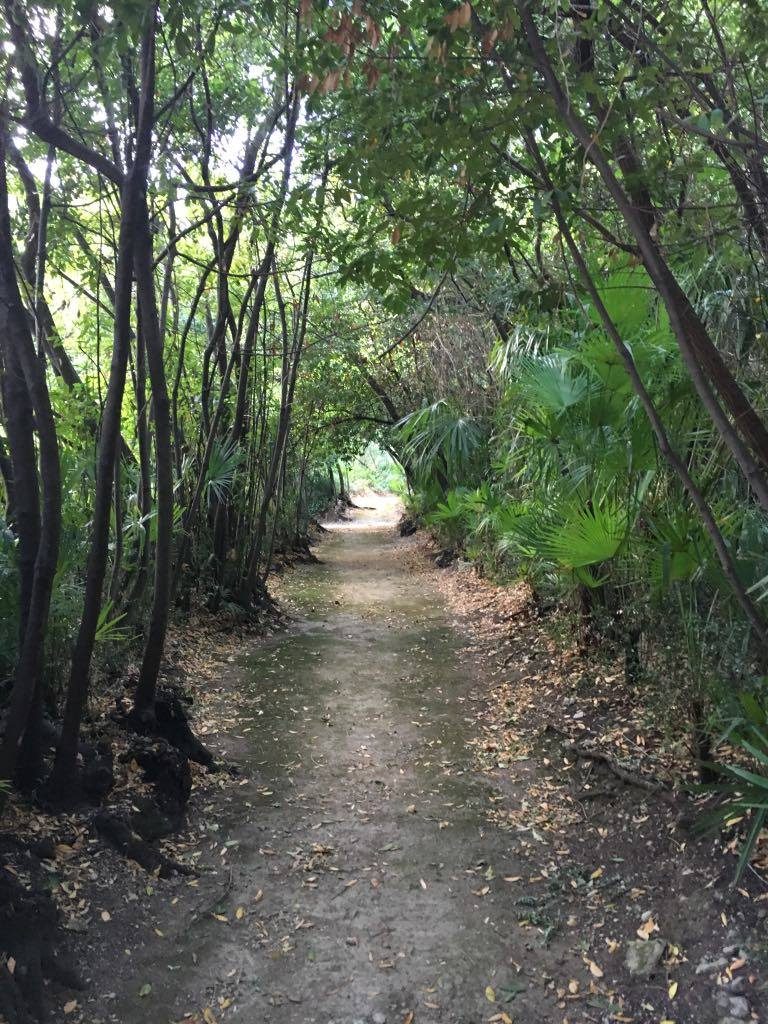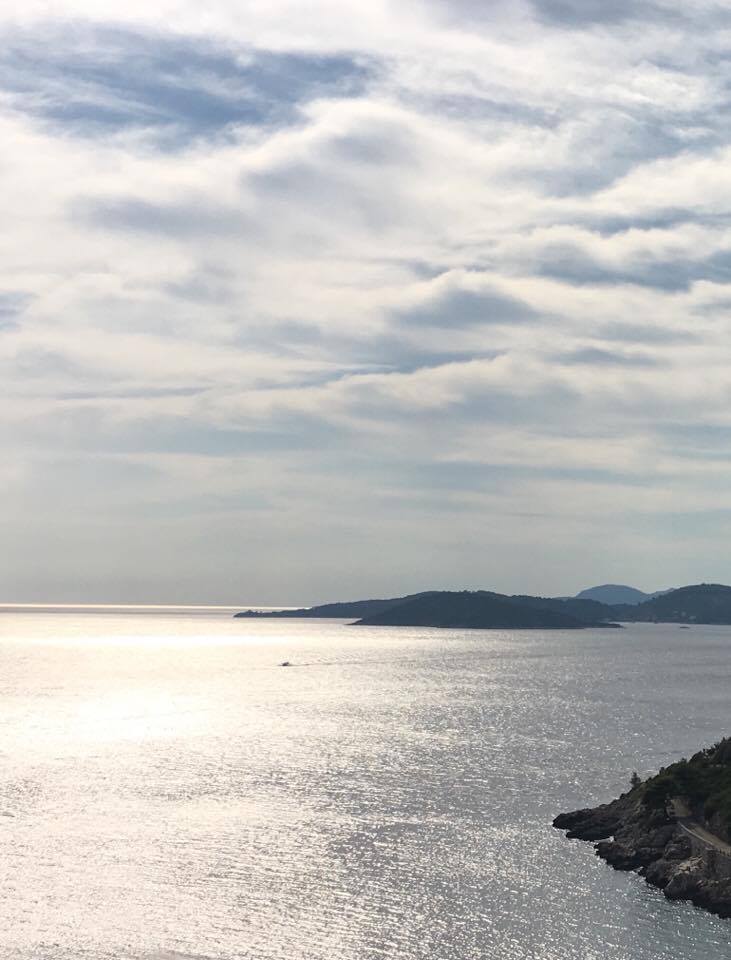 Tips for planning a visit to Arboretum Trsteno
Entrance to the Arboretum costs 45 kuna per adult. Take cash.
There is parking available if you have your own car. There are regular buses from Dubrovnik and the journey only takes about 35 minutes. Check out the bus schedule here!
We saw no-where to buy any water when we visited so I would strongly advise that you take plenty with you.
I would allow an hour or two to have a walk around and enjoy the place!
Opening hours are 7.00 – 19.00 May to Oct and 8.00 – 16.00 November to April but make sure to check on the tourist board website in case of any changes – Dubrovnik Tourist Board
Helpful articles for visiting Croatia
Croatia is one of Europe's most beautiful destinations. If you are planning to visit these posts may be of interest:
Related Reading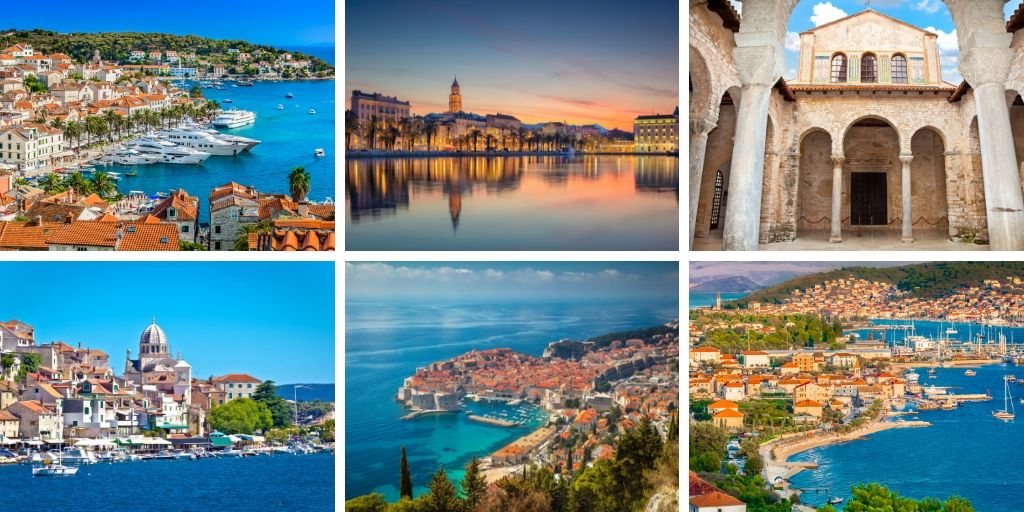 Find out more about must visit Croatia World Heritage Sites – what makes them so special and why they …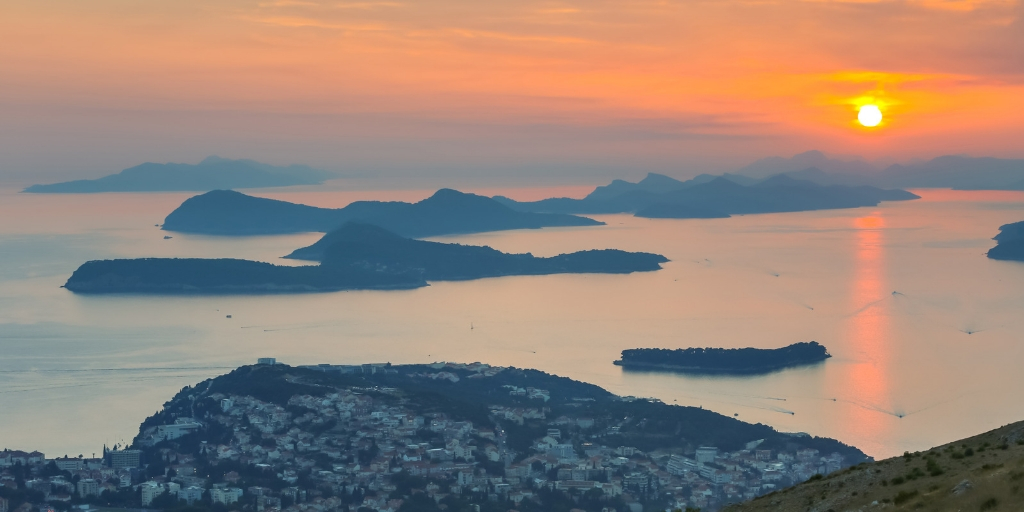 Find out exactly how to spend a day sailing the Elafiti Islands in Croatia including information about the islands, best …