This post may contain compensated links. Please read our disclaimer for additional information. As an Amazon Associate, I earn from qualifying purchases.
If you are visiting Croatia soon why not take a look at some of my recommended books (both fiction and non-fiction) to read before your trip? A great way to learn about the country, its history and culture and prepare to make the most of your Croatian experiences. With an incredibly complex history (which I am not going to even attempt to go into) Croatia has in recent years emerged as one of the most popular holiday destinations in Europe.
With stunning cities, beautiful islands and a coastline that just begs to be sailed Croatia deserves to be high on your must-see list! In preparation for your visit check out my selection of books about Croatia including fiction, non-fiction, and cookery books as well as top travel guides.
FICTION
The story of Ana a young girl from Zagreb whose life changes forever as the Balkan war breaks out in 1990. Follow her story as she returns to her home after 10 years living in America and attempts to deal with her memories of a life that no longer exists.
A collection of short stories written by children's author Ivana Brlić-Mažuranić and originally published in 1916. Likened to the works of Hans Christian Anderson and Tolkien these fairy tales were first translated into English in 1922.
NON- FICTION : BALKANS WAR/HISTORY
This is the book to read if you want to learn about the Balkans War and the creation of the Republic of Croatia. Written to cover the 5 years in the lead up to the war and the war itself by Ante Gugo a Croatian journalist now author.
A collection of excellent essays about the impact of the Balkans war on individuals and the country itself.
A superb introduction to the history of Croatia from the influence of the Greeks and Romans to invasion of the Ottoman Turks, the Balkans war and onto the 21st century if you want to learn about Croatia before you visit this is an excellent choice.

NON-FICTION – HUMOUR
Discover life in Croatia through the eyes of the author who meets and marries a beautiful Croatian girl. Life in Split involves endless coffees and life with his mother-in-law a force to be reckoned with!
Do you dream of a life in Croatia? This sequel to Chasing a Croatian Girl documents with humour just what you can expect if you make that dream a reality!
CROATIA TRAVEL BOOKS
My favourite American travel writer takes us on a journey through Croatia (and Slovenia) in his latest edition of his best selling guide book. I love this guy!
After Rick Steves this is my next choice of guidebook for Croatia – you really can't go wrong with Lonely Planet!
CROATIAN COOKING
Fancy cooking up a few Croatian dishes? These are 2 of the best cook books to help you recreate the flavours of Croatia long after the holiday has ended!
YOU MAY ENJOY THESE POSTS ABOUT TRAVEL IN THE BALKANS
PIN TO YOUR PINTEREST BOARD - BEST BOOKS ABOUT CROATIA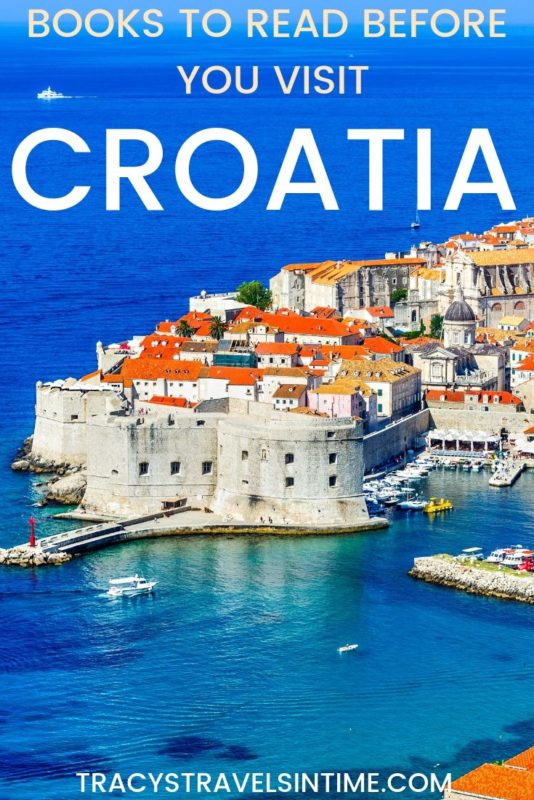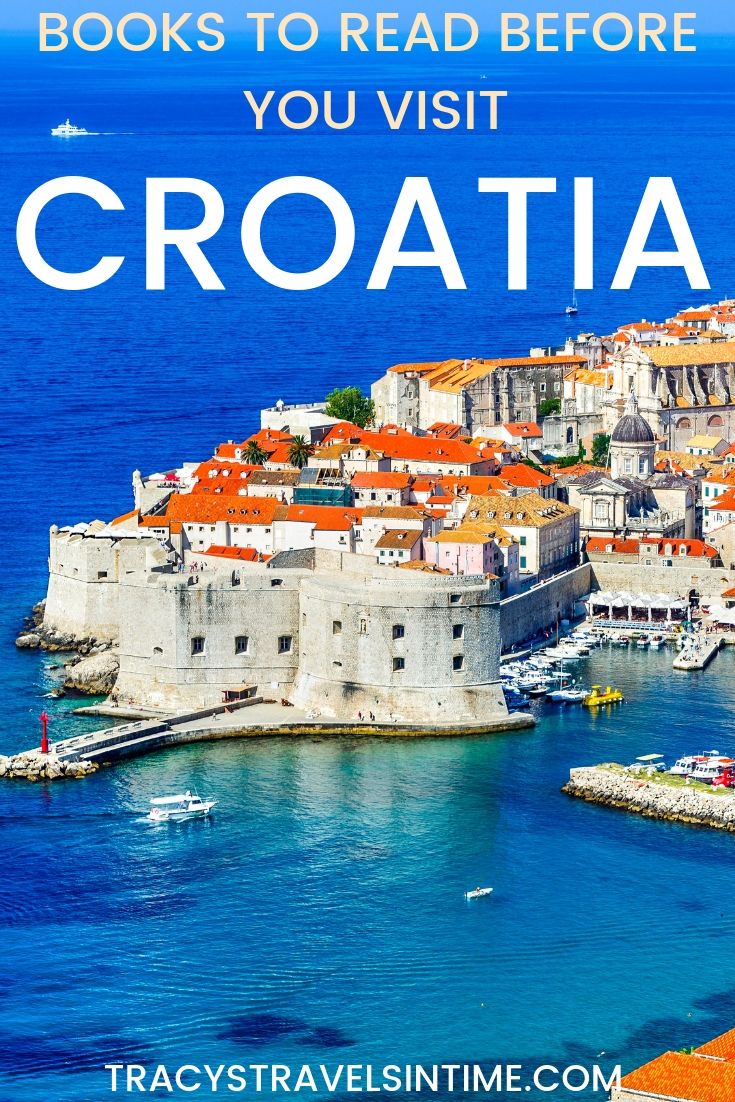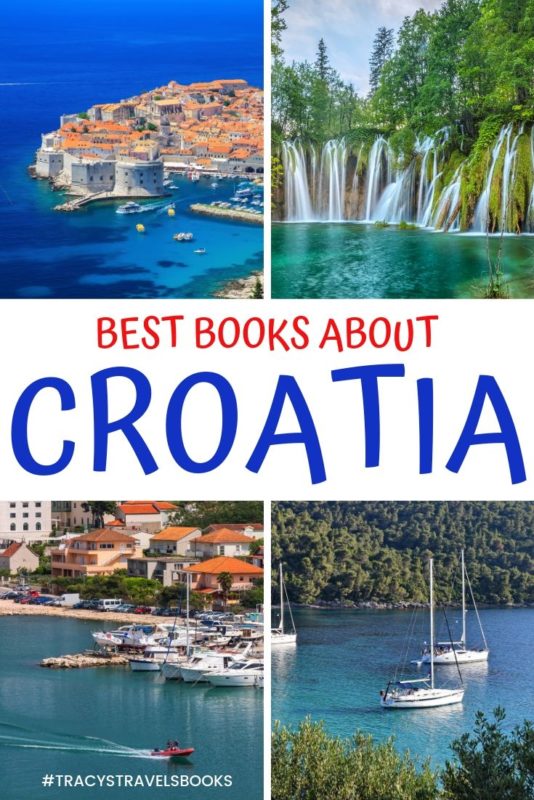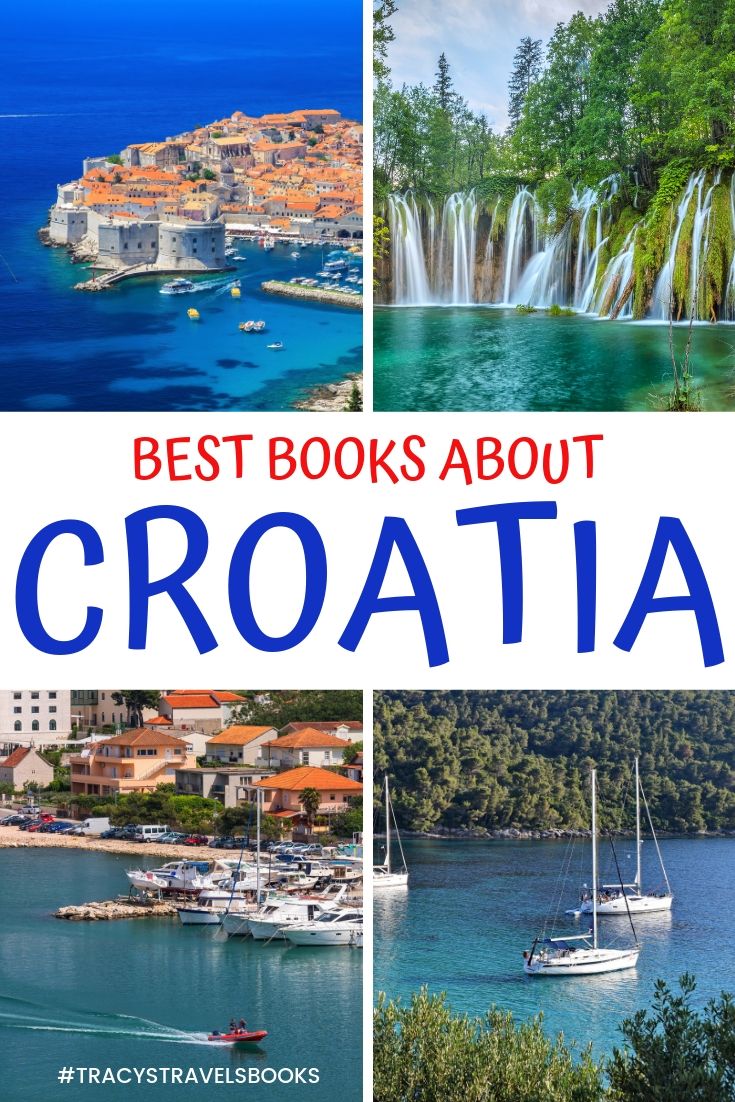 Over the last 50 years I have lived and worked in 7 countries on 4 continents and travelled to many more. I enjoy exploring and learning about new places and meeting people on my travels. History, reading, photography, nature and wildlife are my interests and I am ALWAYS researching and planning my next trip (preferably by train)
With a lifetime of travel experience, and a network of friends all over the world, I share genuine insider guides, recommended best book lists and train journey inspiration to help YOU travel authentically to some of the most beautiful places on earth.
Come and join me as I travel the world one country (and train journey) at a time!
This post may contain compensated links. Please read our disclaimer for additional information. As an Amazon Associate, I earn from qualifying purchases.