This post may contain compensated links. Please read our disclosure for additional information. As an Amazon Associate, I earn from qualifying purchases.

This is a collection of my choice of the best books about Denmark. If you are traveling to Denmark or just have an interest in this beautiful Scandinavian country I have selected some of my top choices from the best fiction and non-fiction works set in Denmark. If you have other Danish books you would like to recommend please leave a comment at the end of the post as I am always on the lookout for new reading material!
Denmark is the birthplace of one of the most famous fairy story writers of them all – Hans Christian Anderson. If you are visiting Copenhagen you may plan to see The Little Mermaid sculpture which is displayed on a rock by the waterside at the Langelinie promenade in the Danish capital. She is one of the top tourist attractions for visitors to Copenhagen and of course a character from the Hans Christian Anderson fairy story of the same name!
For fans of crime fiction Denmark (and Scandinavia in general) are the home of Nordic noir books. Defined as crime fiction and television drama that typically features dark storylines and bleak urban settings Scandinavian crime fiction has grown in popularity in the last few decades. I first came upon it when I read Peter Hoeg's novel Miss Smilla's Feeling for Snow
published in 1992 this novel was at the vanguard of Nordic noir which has since developed a huge fan base.
In my selection I have included my top choices in guide books too so not only will you be well read when you arrive in Denmark you will know exactly what you want to see!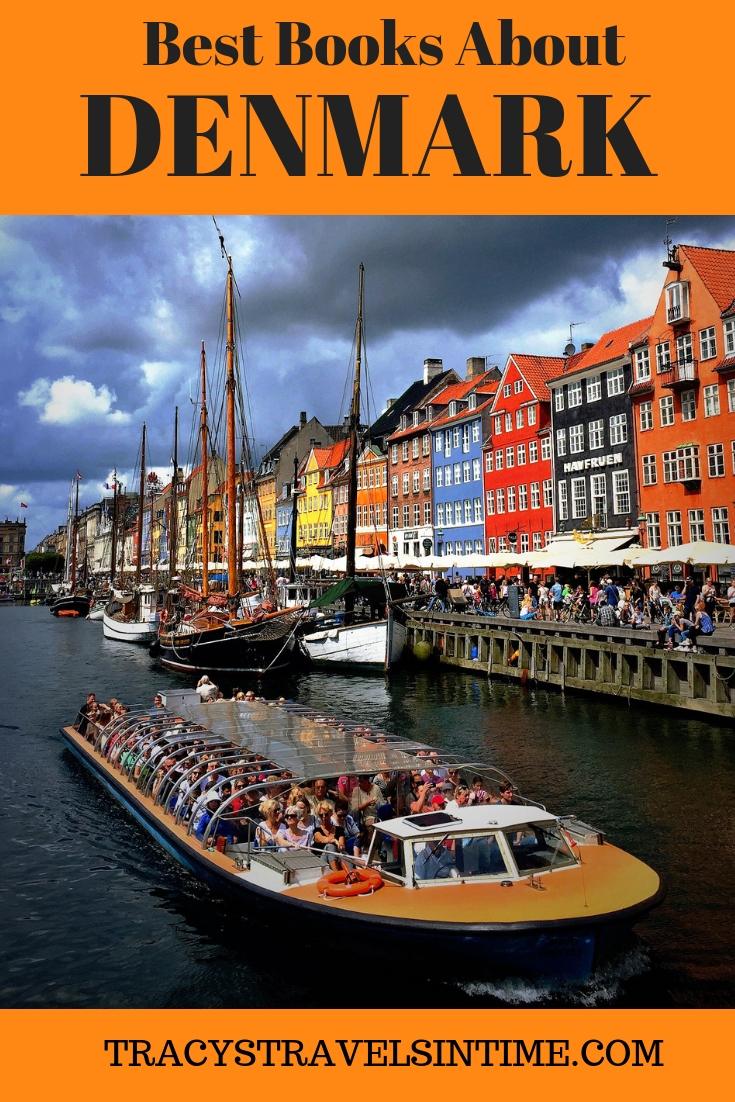 Best books about Denmark (or books set in Denmark)
A selection of the best books about Denmark (including books set in Denmark). Best travel books about Denmark.
Best Danish Books - Fiction
Photo Credit: www.amazon.com
I have to start any selection of Danish books with the great Hans Christian Anderson. These classic fairy tales are a must for every child. A beautiful book to have in any children's collection this book will ensure endless hours of enjoyment. Read to your children or grandchildren and enjoy the beautifully crafted tales.
Photo Credit: www.amazon.com
Described by 'The Times' newspaper as "The new 'it' boy of Nordic Noir a few years after this novel was published Jussi Adler-Olsen has gone on to write another 6 books in the Department Q series of which this is the first. If you enjoy Nordic noir books this is a great series to get your teeth into!
Photo Credit: www.amazon.com
Another absolutely phenomenal Scandinavian crime fiction offering and the first in the Nina Borg series of Danish novels.
Best Danish books :  Non-fiction
Photo Credit: www.amazon.com
Ideas of how to incorporate some hygge (pronounced hoo-ga apparently) into your life! Hygge is an atmosphere and an experience we could all do with so I am glad the Danes are sharing their secrets with us!
Photo Credit: www.amazon.com
With more than 300 entertaining, interesting and thoughtful questions this game is designed to spark cozy conversation, and create the right atmosphere for an ultimate hygge evening. The hygge game time is a great gift, and a perfect game for a night in, a party or a dinner with friends or family.
Photo Credit: www.amazon.com
The Danish may be the happiest people in the world but what makes a happy nation? Travel the world and find out what the happiest cultures have in common.
Photo Credit: www.amazon.com
Learn more about Danish culture, history, food and politics in this well written and easily accessible book by Patrick Kingsley. A great introduction to understanding and appreciating the Danish way of life.
Photo Credit: www.amazon.com
As an expat myself I always look out for books written from an expat perspective. Written by a top UK journalist who moved to Denmark after her husband was offered a job with Lego this gives great insight into the Danish way of life. It is humorous and informative and unputdownable! Great read for expats, prospective expats, prospective expats moving to Denmark or anyone else with an interest in Danish life!
Best Books About Denmark - Guide Books
Photo Credit: www.amazon.com
I am a fan of Lonely Planet guidebooks and this recently published guide to Denmark would be in my bag if I was heading there soon!
Photo Credit: www.amazon.com
As a HUGE fan of Rick Steves I had to include his guidebook too! I love listening to his podcasts and find his down-to-earth advice and reflections on European travel engaging! Are you a fan? Definitely check out his guidebook for Denmark if you are planning a visit!
Photo Credit: www.amazon.com
Heading to Copenhagen? This pocket guide to the Danish capital is an ideal companion for anyone planning a visit.
hope you have enjoyed my Danish book selections for fiction, non-fiction and guidebooks. I have lots of related posts about travel in Scandinavia or best books about Norway, Iceland and many best travel books about other countries which you may enjoy!
YOU MAY ENJOY THESE POSTS ABOUT TRAVEL IN SCANDINAVIA
USEFUL WEBSITES FOR VISITORS TO DENMARK
For Copenhagen – Visit Copenhagen
For Aarhus (Jutland) – Visit Aarhus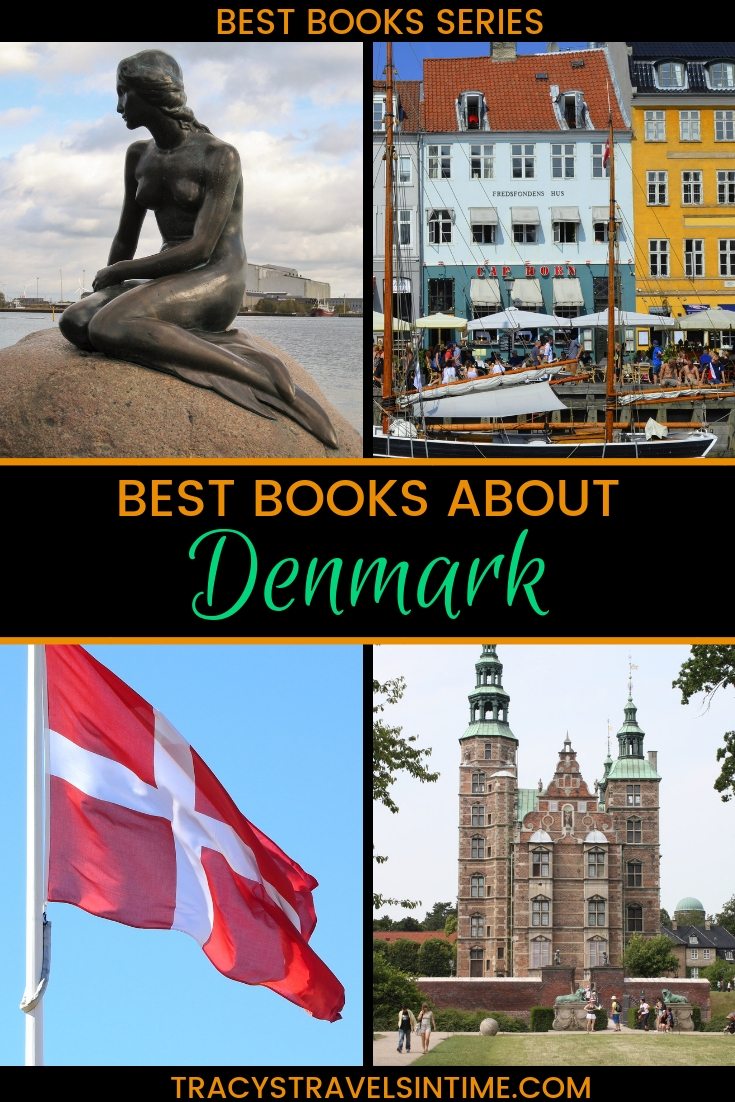 This post may contain compensated links. Please read our disclosure for additional information. As an Amazon Associate, I earn from qualifying purchases.
Over the last 50 years I have lived and worked in 7 countries on 4 continents and travelled to many more. I enjoy exploring and learning about new places and meeting people on my travels. History, reading, photography, nature and wildlife are my interests and I am ALWAYS researching and planning my next trip (preferably by train)
With a lifetime of travel experience, and a network of friends all over the world, I share genuine insider guides, recommended best book lists and train journey inspiration to help YOU travel authentically to some of the most beautiful places on earth.
Come and join me as I travel the world one country (and train journey) at a time!