Are you looking for the best Spanish movies on Netflix? We have your viewing needs covered in this selection of the best Spanish-language movies for 2023
In this article, you will find the best Spanish movies Netflix has to offer in 2023. The selection includes a multitude of genres including dramas, comedies, thrillers, the odd horror movie and of course good old romance films.
I have also indicated next to each Spanish language movie if subtitles are available. Most of these Spanish language movies were filmed in Spain and Mexico with one or two in Cuba and Chile.
Get ready for these ultimate binge-worthy Spanish and Spanish language Netflix films!
Please bear in mind that not all these movies may be available on Netflix in your location! If you would like unrestricted access to 15 Netflix libraries around the world (including Spain) we recommend Surfshark VPN. You only need 1 subscription to cover every gadget in your house. Click here for more information about Surfshark
Best Spanish movies on Netflix 2023
Como Caido del Cielo
Year of release – 2019
Genre – Romantic Comedy
Length – 1 hour 57 mins
Synopsis – Como Caido del Cielo centres around Pedro Infante, one of the most famous Mexican singers and actors of all time.
His career spanned more than two decades during the 1930s-1950s — considered the Golden Age of Mexican Cinema — before his untimely death in a 1957 plane crash in Merida, Mexico.
Como Caido del Cielo, roughly meaning Like Falling From the Sky, sees Infante after the crash, in a purgatory between heaven and hell. He is being judged, and though he's done much good in the world, his womanizing ways may land him in hell for all eternity.
Infante is given a second chance to prove he deserves his spot in heaven. For this, he must be incarnate back on Earth in the body of Pedro Ramos, who's actually a professional Pedro Infante impersonator, and prove he's changed his ways.
Starring – Omar Chaperro, Ana Claudia Talancon
Director – Pepe Bojorquez
Where in the world? Mexico
Watched by Shelley of Travel Mexico Solo
DO YOU WANT TO WATCH THE GREAT SHOWS LISTED IN THIS GUIDE?
WITH SURFSHARK VPN YOU CAN!
✅ With Surfshark VPN you get unrestricted access to the Netflix libraries of 15 countries.
✅ Access to the US, UK and German Netflix libraries (plus a further 12 countries)
✅ Access 13 Amazon Prime libraries including the USA and UK
✅ 1 subscription covers every gadget in your house
Roma
Year of release – 2018
Genre – Social drama
Length – 2 hours 14
Synopsis – Roma is a cinematic homage to the complexities of Mexico City life in the 1970s. It is set in the Roma neighbourhood, which was then a working-class neighbourhood, but is now an artsy, hip area, found on every visitors' Mexico City itinerary.
The film centres around Cleo, the live-in housekeeper for a married couple Sofía and Antonio, and their four younger children.
Cleo discovers she is pregnant, though her lover denies it's his. At the same time, Sofía finds out her husband Fernando has a lover of his own, and deals with telling their young children as she sorts through her own feelings.
Besides the unrest in the lives of the two women, there's unrest in Mexico City with a deadly clash happening between student protestors and the Los Halcones paramilitary group.
Roma won 10 Oscars in 2019, including the Best Director honour for Alfonso Cuarón.
Starring – Yalitza Aparacio, Marina de Tavira
Director – Alfonso Cuaron
Where in the world? Mexico City
Watched by Shelley of Travel Mexico Solo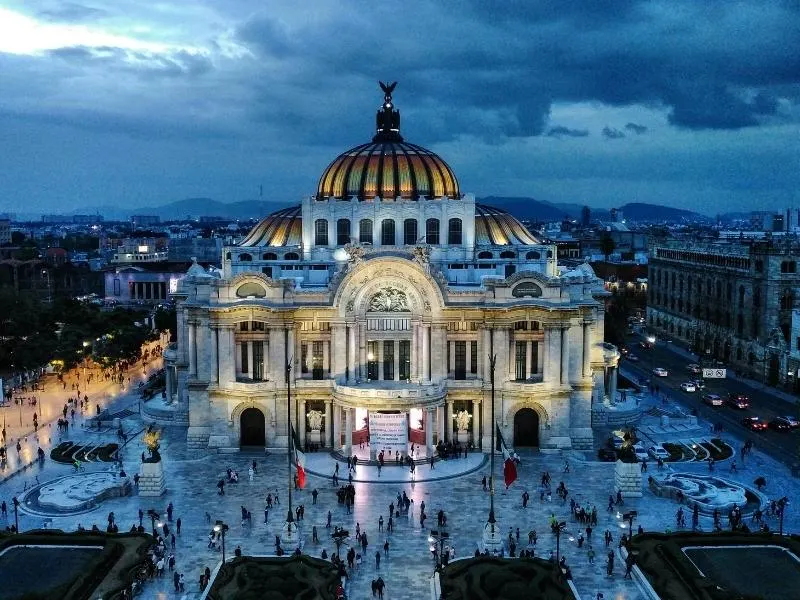 Red Avispa
Year of release – 2019
Genre – Thriller/drama
Length – 2 hours 10 minutes
Synopsis – Based on real events in 1990s Havana, Cuba and Miami, Red Avispa (2019) portrays a group of Cuban intelligence officers who infiltrated anti-Castro groups in Miami as spies, set on taking down the Cuban government.
Set in both Havana and Miami, viewers get an intimate look into how these Cuban spies operated, and how supposedly pro-Cuba exile groups in Miami operated far outside the reach of the law.
This movie is a must for anyone planning Havana travel or travels around Cuba – it's a window into the recent U.S.-Cuba relations that shape the island greatly.
You'll still find billboards of "the Cuban Five" spies portrayed in the movie around the island, celebrating their victories for Cuba against the United States.
Starring – Edgar Ramirez, Penelope Cruz
Director – Olivier Assayas
Where in the world? Havana, Cuba
Watched by Carley of hometohavana.com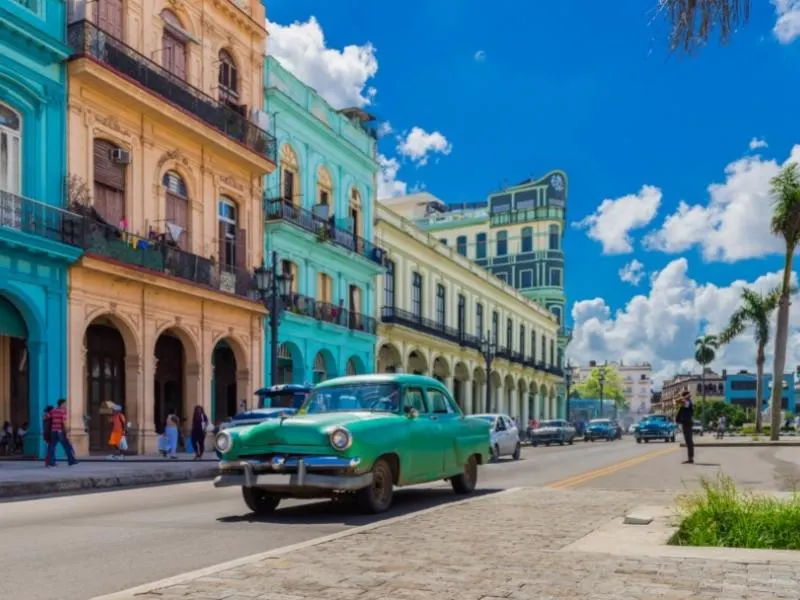 Yucatan
Year of release – 2018
Genre – Comedy
Length – 2 hours 10 mins
Synopsis – Yucatan is a hilarious Spanish comedy that takes place on a cruise ship travelling up the coast of Mexico. After a local baker wins the lottery he sets off on the cruise of a lifetime. Unbeknown to him, he is being followed by a group of scammers who intend to steal millions of euros from the fortunate man.
The scammers themselves make their way onto the cruise ship posed as crew and have to team up in order to set their plan in motion. The three also have an entertaining backstory of their own which is sure to satisfy the romantic in you.
Starring – Luis Tosar, Rodrgo de la Serna
Director – Daniel Monzon
Where in the world? Mexico
Watched by Julia of MissTourist.com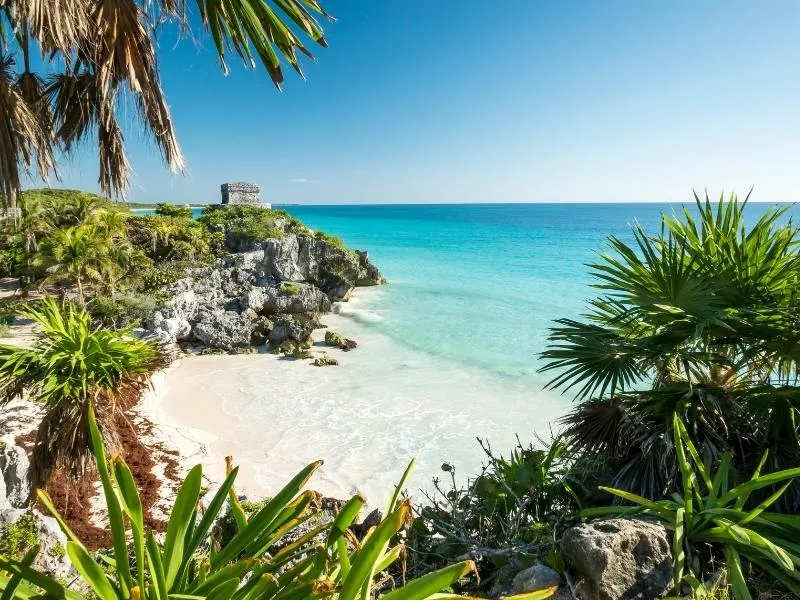 Rencor Tatuado
Year of release – 2018
Genre – Drama
Length – 2 hours 31
Set in Mexico in the mid-1990s, Rencor Tatuado is a disturbing look into the politics of vengeance in a lower working-class environment.
The protagonist, Aida Cisneros, is "The Avenger." Women who have been mistreated seek her out and spill their heartrending stories of rape and abuse. The Avenger researches the stories and, if satisfied with their validity, avenges the women.
She does this in many ways. In some cases, she lures the male culprits with sex, drugs and incapacitates them and…you'll have to see the movie. The men are marked with a grotesque tattoo, hence the name of the movie that translates into "tattooed resentment."
The movie is sometimes hard to see and can be confusing if not followed assiduously, but as with many bizarre things in Mexico, it is worth a view.
Starring – Diana Lein, Monica del Carmen, Giovanna Zacarias
Director – Julian Hernandez
Where in the world? Mexico
Watched by Talek from TravelswithTalek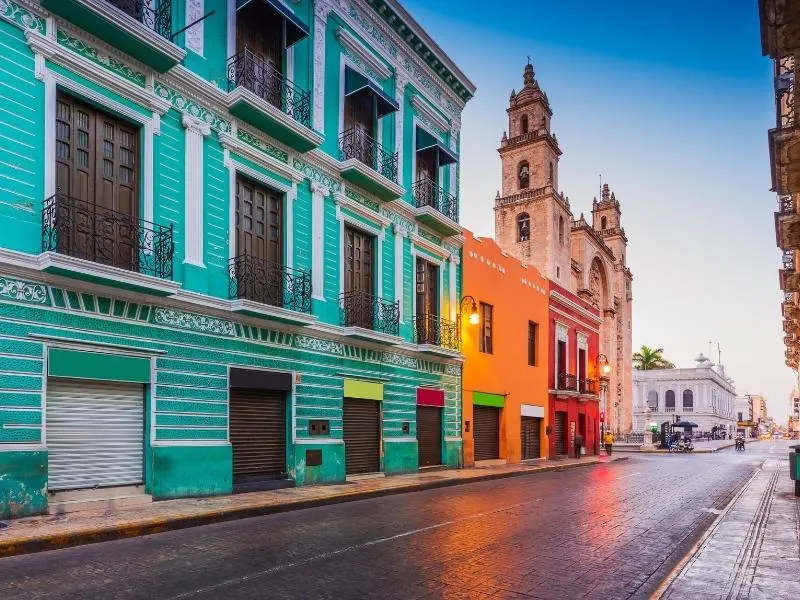 ⭐️ Read more – Best Spanish TV shows on Netflix & Best French TV series on Netflix
Loco Por Ella
Year of release – 2021
Genre – Romantic Comedy
Length – 1 hr 42 min
An unusual romantic comedy set in Spain, Loco Por Ella touches on the important subject of mental illness while providing both funny and emotional moments.
An adventurous one-night stand with a mysterious young woman named Carla gets Adri completely smitten. Even though she tells him they can never see each other again, he insists on finding her and discovers she is a patient at a mental hospital. Being an unrequested visitor, he checks himself into the hospital to talk to her and get her number, but Carla wants nothing to do with him.
When he realizes that leaving is not an option (because the staff thinks he is actually mentally ill) and that his freedom depends on peer evaluations, he starts to form some unusual friendships and slowly wins Carla over too…
Starring – Susana Abaitua, Alvaro Cervantes
Director – Julio de la Rosa
Where in the world? Barcelona, Catalonia, Spain
Watched by Or from My Path in the World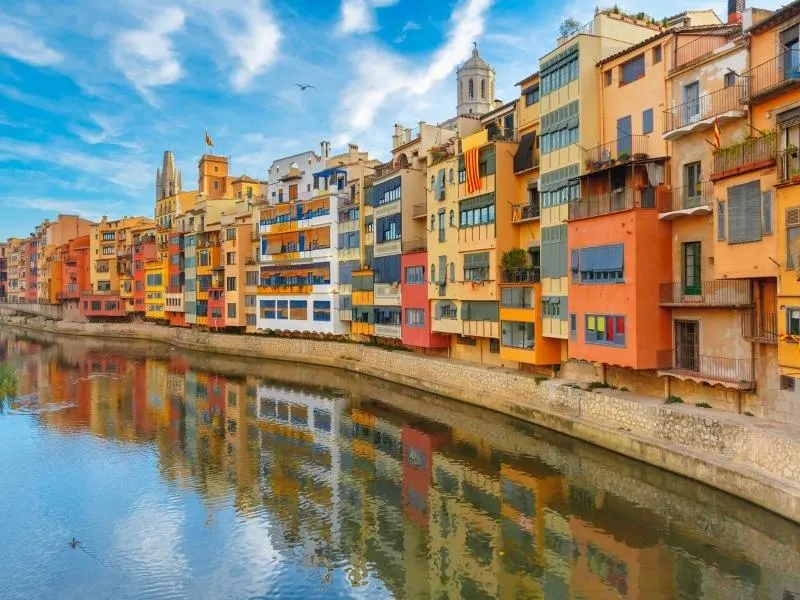 Despite Everything
Year of release – 2019
Genre – Romantic Comedy
Length – 1 hour 18 mins
Synopsis – Despite Everything is a fun and a little unconventional Spanish comedy with a bit of romance about four estranged sisters, each with totally opposite personalities and living completely different lives.
When their mum Carmen dies, they are forced to meet at the reading of the will, where they find out that their dad is not really their dad. But each sister has a different biological father. In order to get their part of the inheritance, each sister must agree on finding out their real dad. If one of them refuses, all sisters lose the money.
Watch to see what happens on a journey of discovering the biological fathers!
Starring – Biana Suarez, Macarena Garcia
Director – Gabriella Tagliavini
Where in the world? New York
Watched by Mal from Raw Mal Roams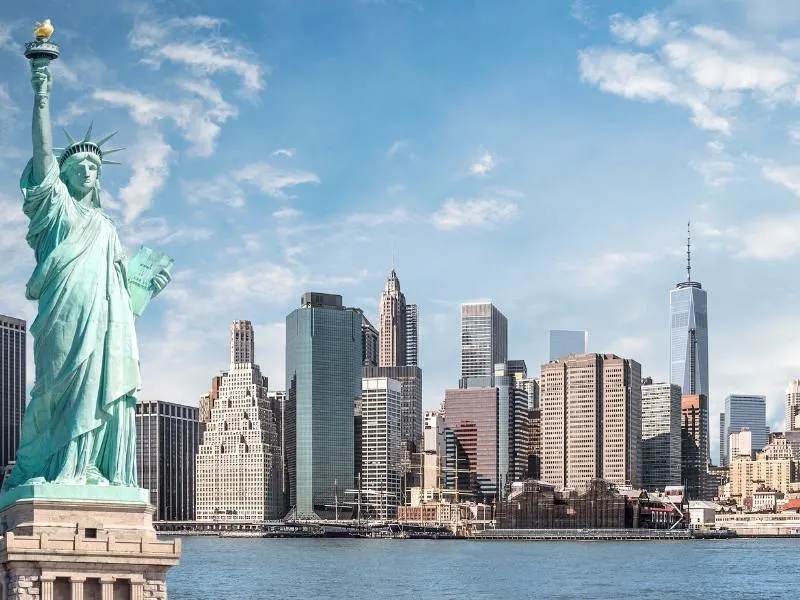 Veronica
Year of release – 2017
Genre – Supernatural/Horror
Length – 1 hour 46 mins
Synopsis – A girl, an Ouija board, a séance during Eclipse and a demon – the perfect set-up for a movie – Veronica.
Veronica is the story of a young girl who uses an Ouija board, with her friends during a solar eclipse to contact her dead father. Plot twist – she ends up conjuring evil spirits who haunt her. The movie doesn't have many jump scenes however the whole set-up is eerie and spooky, to say the least.
Worried and distressed Veronica seeks the help of a blind nun who tells her to read the book that came with the Ouija board to get rid of the demon. Her friends refuse to help her and that's when her siblings step in to conduct the séance. What follows next will give you the chills.
Fun Fact – The movie is based on true events.
Starring – Sandra Escacena, Ivan Chavero
Director – Paco Plaza
Where in the world? Madrid
Watched by Jes of TouristToTravellers.com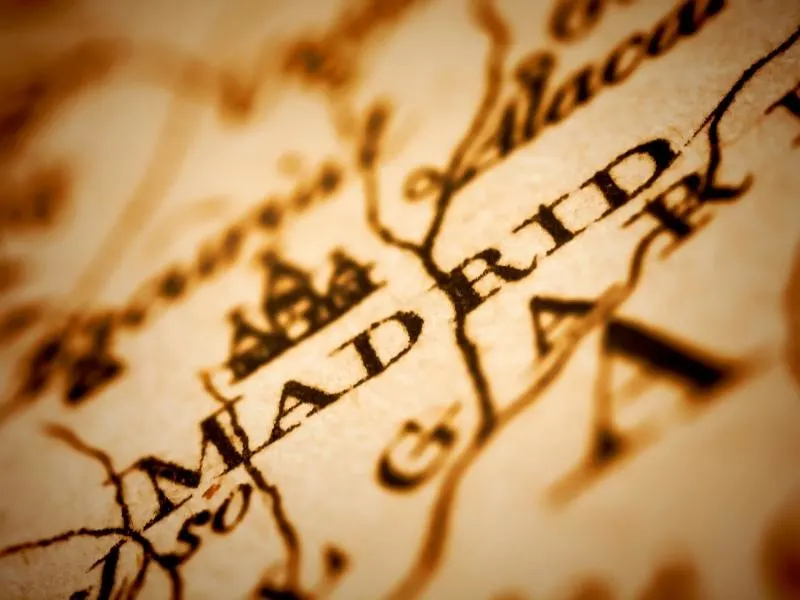 Ocho apellidos catalanes (Spanish Affair 2)
Year of release – 2015
Genre – Romantic comedy
Length – 1 hour 46
Synopsis – Sequel to the highly acclaimed Spanish Affair 1 (Ocho apellidos vascos) this is a movie not to be missed. All the main characters pick up the story a year later after the first movie ended. The plot which revolves around the ongoing relationship (or not) of Amaia and Rafa is as fun and romantic as the first.
In the first movie, we followed the romance as Rafa (from Andalusia) pretends to be Basque to win the heart of Amaia a young Basque woman. In the sequel, Rafa is back to try to win Amaia's heart from her Catalan fiancee.
Starring – Dani Rovira, Clara Lago
Director – Emilio Martinez Lazaro
Where in the world? Spain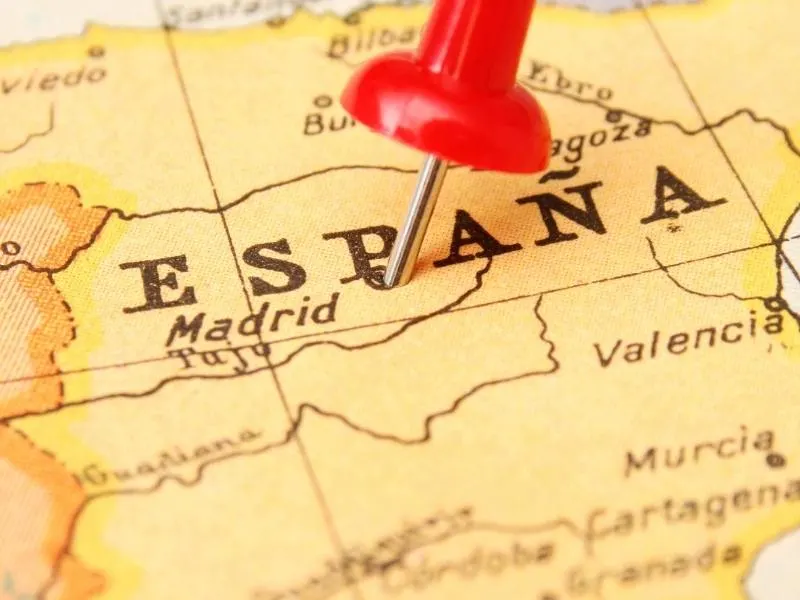 Mujeres Arriba (Women on Top)
Year of release – 2020
Genre – Romantic comedy
Length – 1 hour 40
Synopsis – Mujeres Arriba follows the journey of three friends as they attempt to spice up their sex lives with their respective partners.
A "Sex and the City" style movie which fits the genre of romantic comedy.
Starring – Loretto Bernal, Natalia Valdebenito
Director – Andres Feddersen
Where in the world? Chile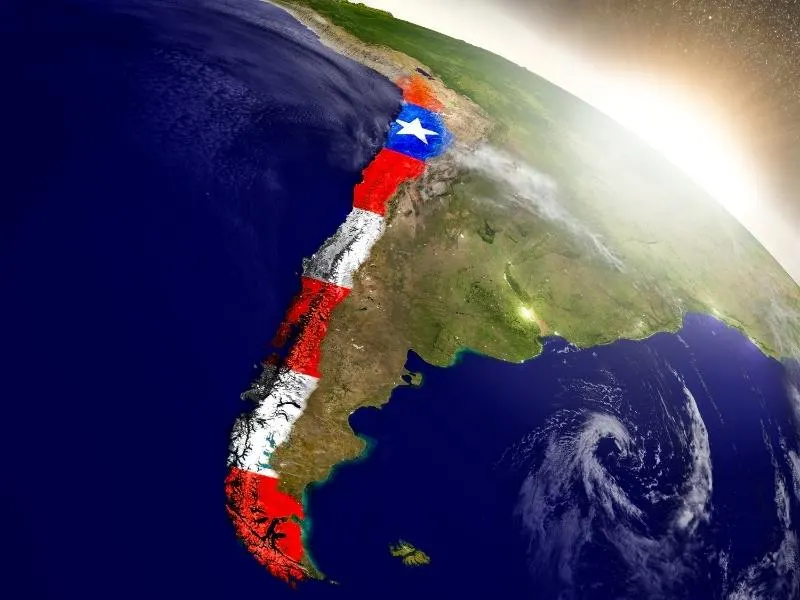 Lo mas sencillo es complicarlo todo
Year of release – 2018
Genre – Romantic Comedy
Length – 1 hour 33
Synopsis – Renata has been pining for her brother's best friend for years but discovers that he is planning to marry Susana. Determined to separate the couple so she can have Leonardo to herself Renata comes up with all sorts of plans to separate them often with hilarious consequences.
Starring – Danna Paola, Marjorie De Sousa
Director – Rene Bueno
Where in the world? Mexico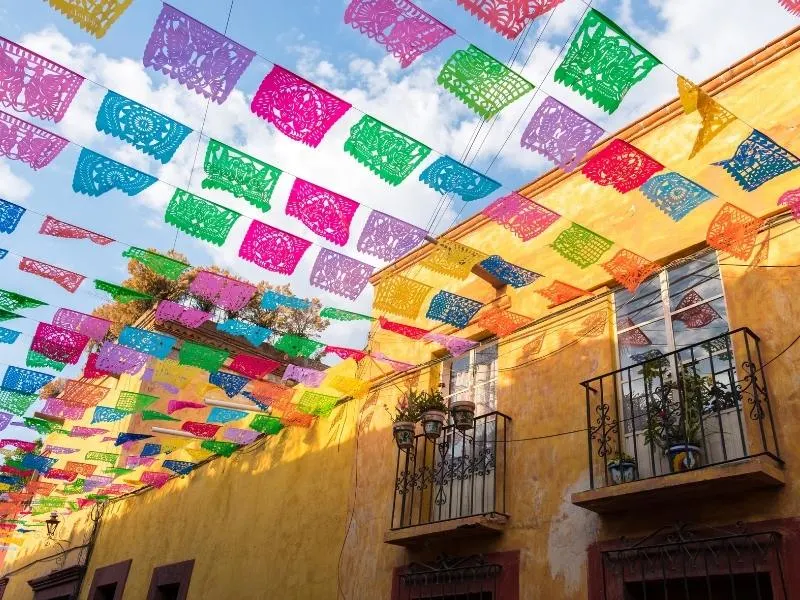 Holy Goalie
Year of release – 2017
Genre – Comedy
Length – 1 hour 35 mins
Synopsis – An unsuccessful football team of monks is coached to play in a must-win tournament to prevent their monastery from being sold and turned into a luxury hotel.
Starring – Karra Elejaide, Alain Fernandez
Director – Curro Velazquez
Where in the world? Spain
Contratiempo (The Invisible Guest)
Year of release – 2016
Genre – Crime thriller
Length – 1 hour 46 mins
Synopsis – A young businessman wakes up in a hotel room next to the body of his dead lover. Suspected of murdering her (the door of the hotel room was locked from the inside) he works with his lawyer to investigate what really happened.
Starring – Mario Casas, Ana Wagener
Director – Oriol Paulo
Where in the world? Barcelona, Spain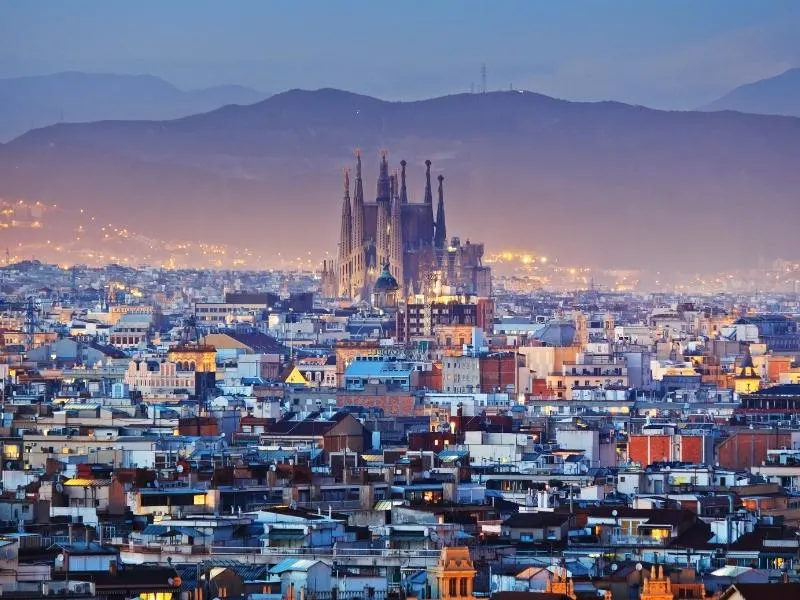 Perdiendo el Norte (Off Course)
Year of release – 2015
Genre – Comedy
Length – 1 hour 46 min
Synopsis – The story revolves around 2 Spanish unemployed university graduates who decide to head to Germany for work and a better life. However, once they arrive in Berlin things do not work out quite how they expected!
The movie tackles topics such as economic migration and unemployment. There are also a number of subplots in the film which revolve around infertility and Alzheimer's disease.
Starring – Yon Gonzalez, Julien Lopez
Director – Nacho G. Velilla
Where in the world? Spain/Berlin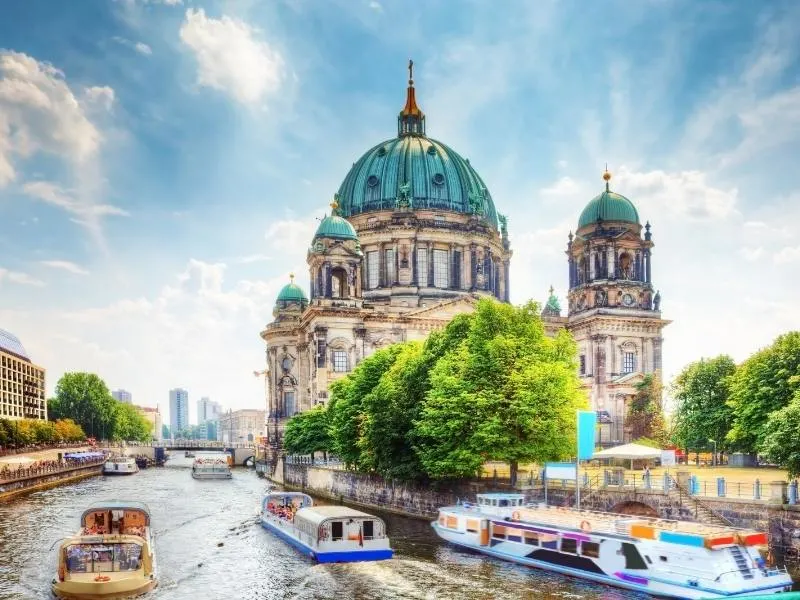 The Endless Trench
Year of release – 2019
Genre – Historical drama
Length – 2 hours 27 mins
Synopsis – The story commences in 1936 during the Spanish civil war when an outspoken critic of Franco is forced to hide from Franco's Civil Guard. For over 30 years he is confined in a small area under the living room floorboards in his home. His wife in turn has to look after the family and pretend that her husband is dead.
Starring – Antonio De la Torre, Belen Cuesta
Director – Aitor Arregi
Where in the world? Spain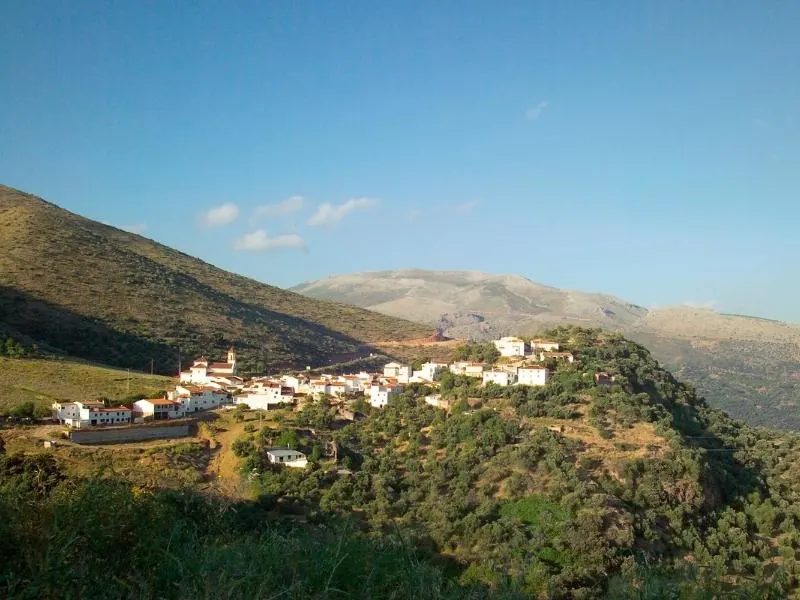 The Next Skin
Year of release – 2016
Genre – Drama/Mystery/Thriller
Length – 1 hour 43
Synopsis – When a missing teenager returns home after a tragic accident in the mountains 8 years earlier doubts soon arise about whether he is who he says he is.
Starring – Alex Monner, Emma Suarez
Director – Isaki Lacuesta
Where in the world? Filmed in Barcelona, Spain.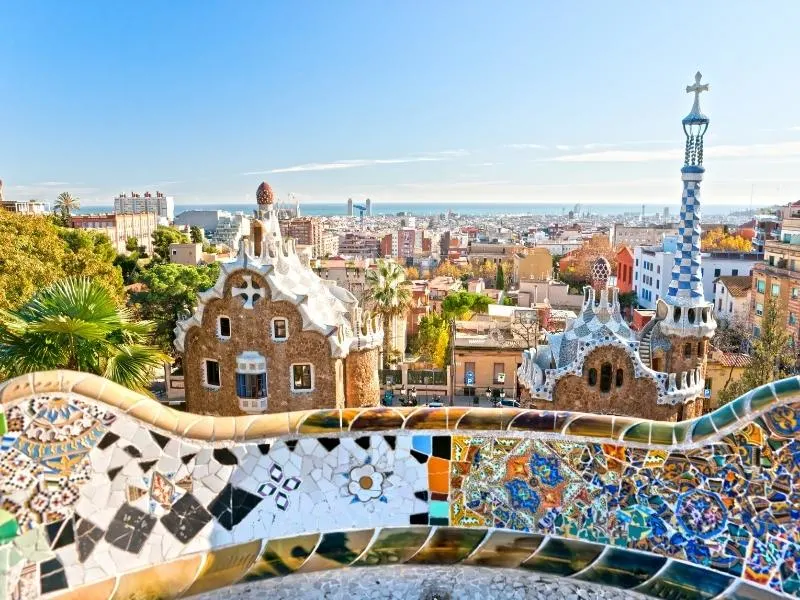 Enjoyed these great Spanish films? Check out these other Netflix posts for more binge-worthy viewing from around the globe:
More to read about visiting Spain