Discover 13 of the best German movies on Netflix to watch this year.
Achtung! Screening foreign films on the Netflix streaming service is a favourite pastime for language learners all around the world. Watching movies or a Netflix original series TV show on such sites and services can be a fun way to improve language skills, especially if you put those subtitles to good use.
German cinema had a golden age in the 1920s through expressionist works, which may be coming back around with modern break out hits like the renowned TV series Dark. Netflix offers a German film to watch in every genre, from science fiction to dark comedy.
Check out all the best German movies on Netflix today to get your cultural film fix.
If you would like access to 15 Netflix libraries around the world (including USA/Canada) we recommend Surfshark VPN. You only need 1 subscription to cover every gadget in your house. Click here for more information about Surfshark
13 Best German Movies on Netflix
Schumacher
German films on Netflix don't get much better than Schumacher, particularly for any sports fans out there. It's an intimate portrait of beloved German Formula One racing driver, Michael Schumacher.
They use exclusive interviews and archival footage to paint a captivating picture of this legend's life, both professionally and personally. The story depicts the makings of a champion, created from his strong will to win, his focus on perfection, and his ability to overcome insecurity.
Genre – Documentary
Release date – 2021
Starring – Michael Schumacher
Filmed in Sao Paolo, Brazil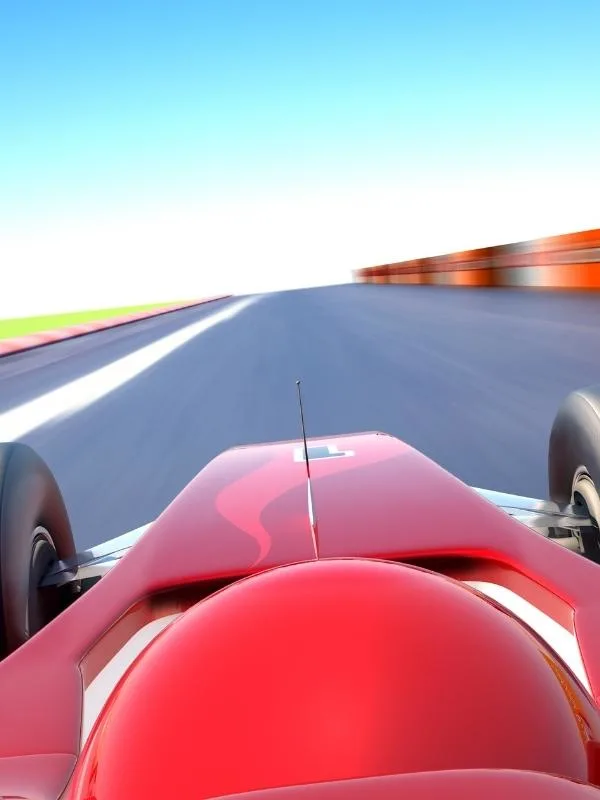 DO YOU WANT TO WATCH THE GREAT SHOWS LISTED IN THIS GUIDE?
WITH SURFSHARK VPN YOU CAN!
✅ With Surfshark VPN you get unrestricted access to the Netflix libraries of 15 countries.
✅ Access to the US, UK and German Netflix libraries (plus a further 12 countries)
✅ Access 13 Amazon Prime libraries including the USA and UK
✅ 1 subscription covers every gadget in your house
The Colony
The Colony is a foreign language film that may sound familiar. It takes place in a distant future. A young woman astronaut is stranded on Earth, which has long become a wasteland. It's up to her to determine the fate of those still surviving on the decimated planet.
It asked the ultimate question, who shall inherit the Earth, and won many awards in the process. The visuals are striking and well produced. As a bonus, these actors also make it way easier to learn German, especially the title character.
Genre – Science Fiction/Thriller
Release date – 2021
Starring – Nora Arzeneder, Sarah-Sofie Boussnina
Filmed in Welzow, Brandenburg, Germany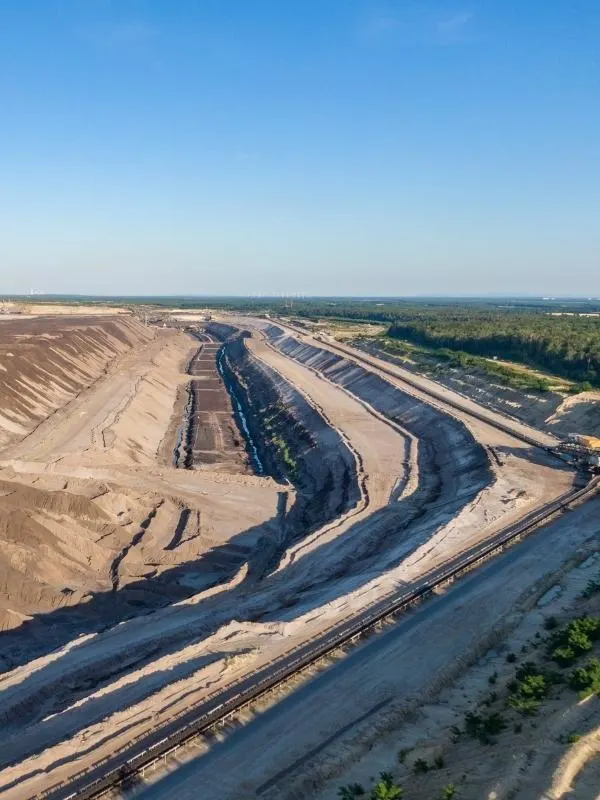 Army of Thieves
Army of Thieves is one super-popular film German Netflix has to offer right now. It's a heist comedy for the ages. It's also part of a German series, as a prequel to the famous Army of the Dead movie.
A quiet, self-taught safecracker leads a group of aspiring robbers on the secret mission of the century.
The surprise twist is that it's all set during the beginning of a zombie apocalypse, adding an element of constant fear into the mix. All in all it's exciting, funny, and boasts beautiful cinematography.
Genre – Suspense
Release date – 2021
Starring – Ruby O Fee, Nathalie Emmanuel
Filmed in Obersalzberg, Berchtesgaden, Bavaria, Germany
Read more – Best German TV shows on Netflix
Rock My Heart
This movie captures the spirit of the native tongue of the German people perfectly. Rock My Heart is a touching tale of a teenager living with a congenital heart defect caused by down syndrome.
She is on an active search for every thrill and adventure possible in order to enjoy her life to the fullest, much to the dismay of her very afraid parents.
After the bonds with an unruly stallion, she trains for a potentially life-threatening race. In the end, it's about true love and overcoming the odds. If you're in the mood for an emotional tear-jerker, the Germans really did it with this one.
Genre – Drama
Release date – 2017
Starring – Anna Lena Klenke, Emilio Sakraya
Filmed in Germany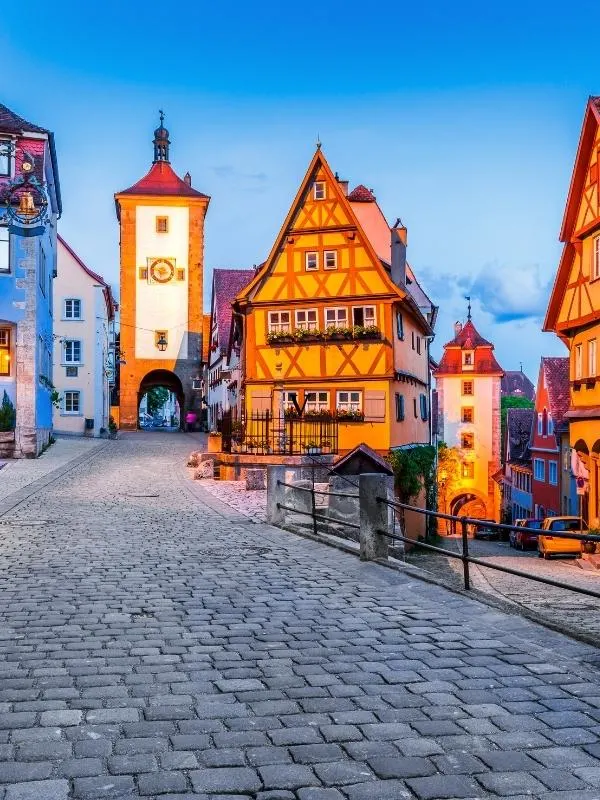 Rising High
This film recounts the reckless hijinks of high-end real estate brokers who fall down a slippery slope of criminal activity in an attempt to keep the good times rolling.
Set in East Germany, it's a classic Berlin calling, flashy but familiar with plenty of laughable moments from conning capers gone wrong.
Immersed in the trappings of absurd wealth and with the help of a successful lawyer, questionable business practices soon have these hard-partying and cocky conspirators delving into darker deceptions as drug dealers and fraudsters.
Genre – Drama
Release date – 2020
Starring – Janina Uhse, David Cross
Filmed in Germany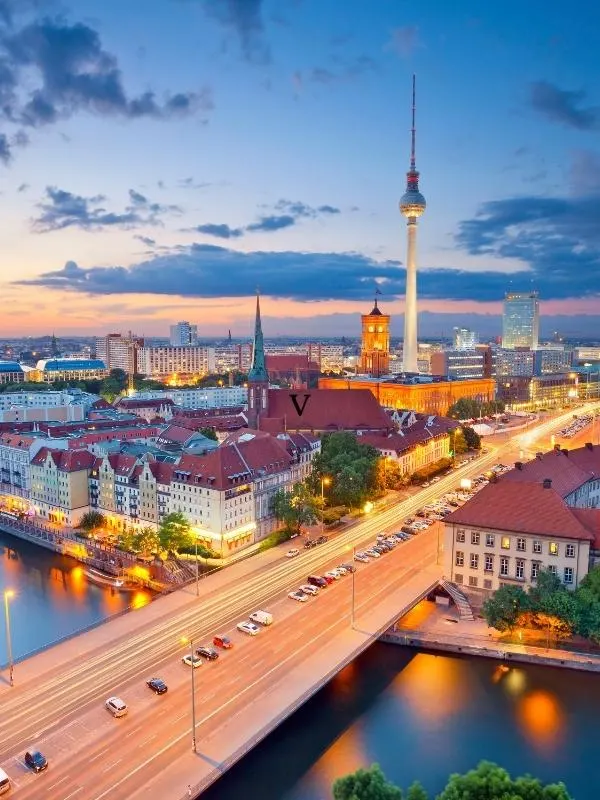 Isi and Ossi
If searching for hopeless romantic movies in German on Netflix, look no further than Isi and Ossi. The daughter of a billionaire forms an unlikely alliance with the son of a single mother to try and achieve their lofty dreams.
Her parents don't approve of her new wannabe boxer boyfriend, which she hopes to use as leverage to get sent to culinary school.
They seem to have nothing in common, but a shared love for music, like that of the German rapper Eko Fresh, suggests there may be more to this budding relationship than meets the eye.
Genre – Comedy Romance
Release date – 2020
Starring – Dennis Mojen, Lisa Vicari
Filmed in Heidelberg, Baden-Wurttemberg, Germany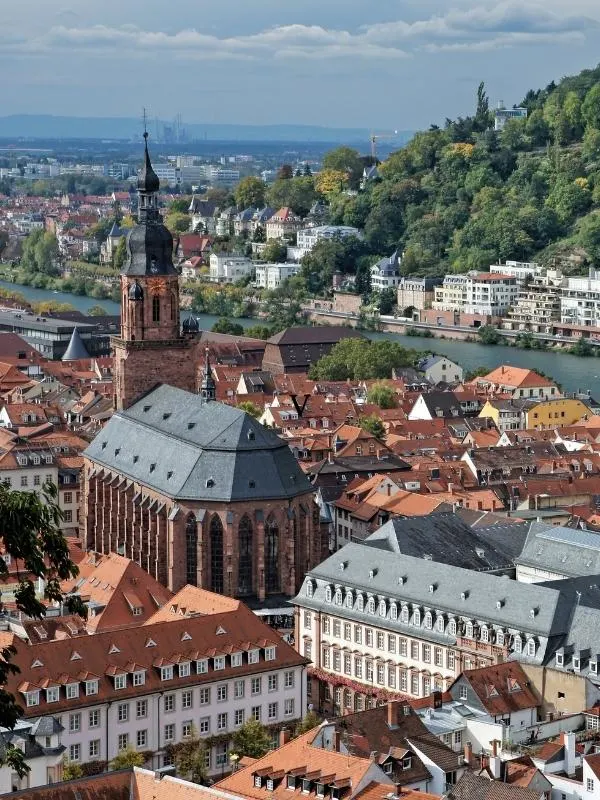 The Four of Us
The Four of Us is a charming and engaging look at the complications of modern romantic relationships. Two couples embark on a month-long partner swap.
When they reunite at a remote beach house afterwards, they find that their perspectives have changed. Their feelings are put to the test when individuals begin to reevaluate what they want out of life and love.
It's a dramatic unfolding of truths, including new found partnerships and a possibly ein baby. If you like this, check out the drama Alles Ist Gut directed by Eva Trobisch.
Genre – Drama
Release date – 2021
Starring – Nimal Farooq, Paula Kalenberg
Filmed in Germany
Black Island
Black Island is about an orphaned student who lives on a remote, seemingly peaceful island. As he gets closer to a new enigmatic language teacher, sinister secrets threaten to disrupt everything.
She encourages his writing talents and they begin to build an intimate relationship. Little does he know she has a lethal scheme in the works.
It's a coming of age story that takes a slow burn turn sure to keep you guessing until the very end. The chilling scenery makes for the ideal backdrop to such an eerie piece of cinema.
Genre – Mystery Thriller
Release date – 2021
Starring – Alice Dwyer, Philip Froissant
Filmed in Amrum, Schleswig-Holstein, Germany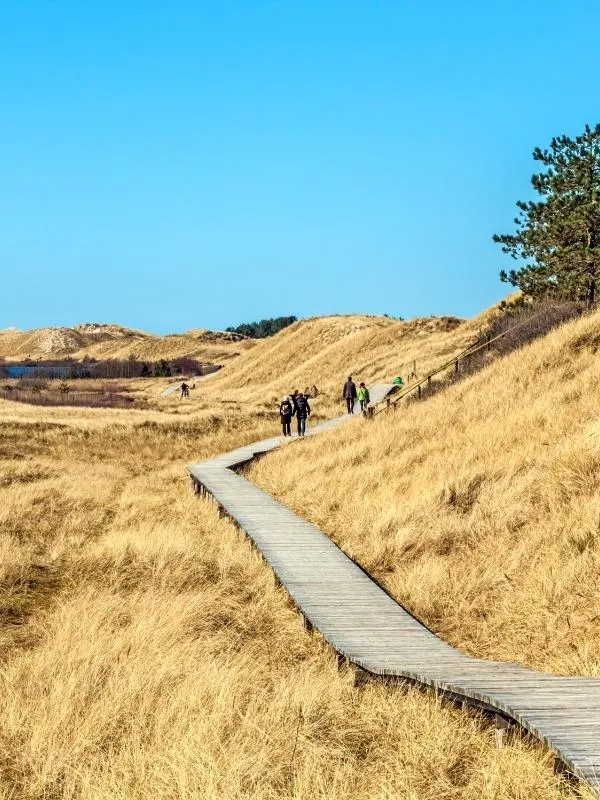 Schubert in Love
Olaf, played by actor of the same name Olaf Schubert, has no younger siblings and is the final remaining heir to the family dynasty.
While he's busy planning for his future success, his father informs him that he must have kids, and soon! He hasn't had much time for girlfriends in the past, so Olaf sets out on this new dutiful mission for love, with of course plenty of emotional pitfalls lying in wait.
Shot mainly in an eastern German city, the authentic backdrop helps bring this film to life.
Genre – Romantic Comedy
Release date – 2016
Starring – Olaf Schubert, Marie Leuenberger
Filmed in Dresden, Saxony, Germany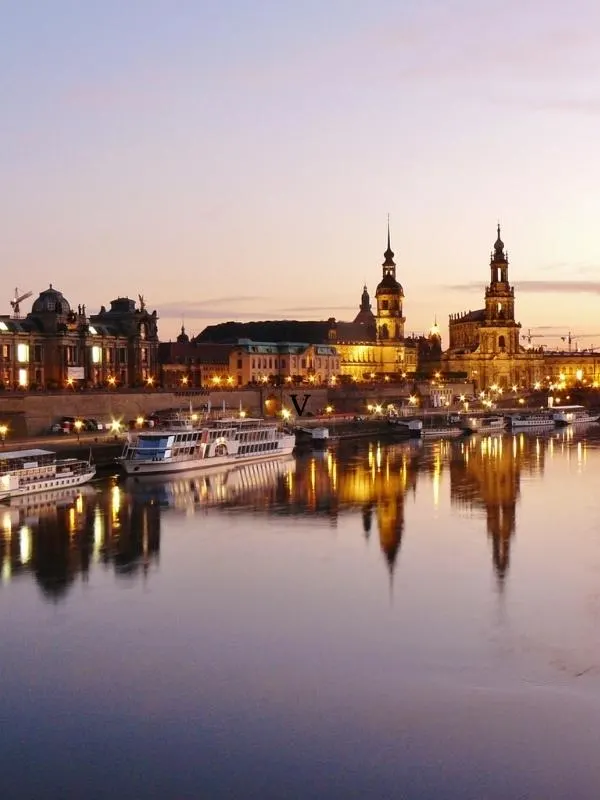 Christmas Crossfire
Christmas Crossfire isn't your average yuletide romp. After an attempt at murder goes awry, a professor must flee from a crew of killers and their intended target.
All the while, a woman who he's just met sets off searching for him and must fight her way out of several horrific obstacles, including being sexually assaulted by a police officer. There are many moments of violent action and hilarious plot twists along the way.
Genre – Comedy
Release date – 2020
Starring – Alli Neumann, Sophia Thomas
Filmed in Hohenfinow, Bradenburg, Germany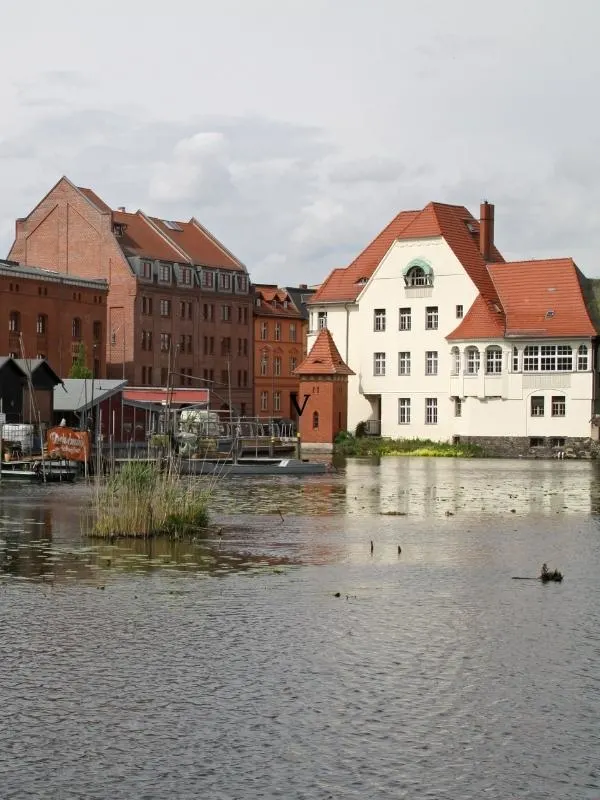 Four Minutes
Four Minutes is set inside a prison, where an elderly woman teaches piano to a couple of convicts. She discovers an ex con who was a child prodigy and convinces her to train her for an upcoming competition.
Together they uncover the dark truth of each other's past, one enduring abuse as a teenager and the other carrying secrets from a forbidden love affair during World War II, long before the fall of the Berlin Wall.
It's an emotional rollercoaster, as she must overcome the harshest of circumstances, including jealous inmates who try to set fire to her hands right before the big performance.
Genre – Drama
Release date – 2006
Starring – Hannah Herzsprung, Monica Bleibtreu
Filmed in Luckau, Brandenburg, Germany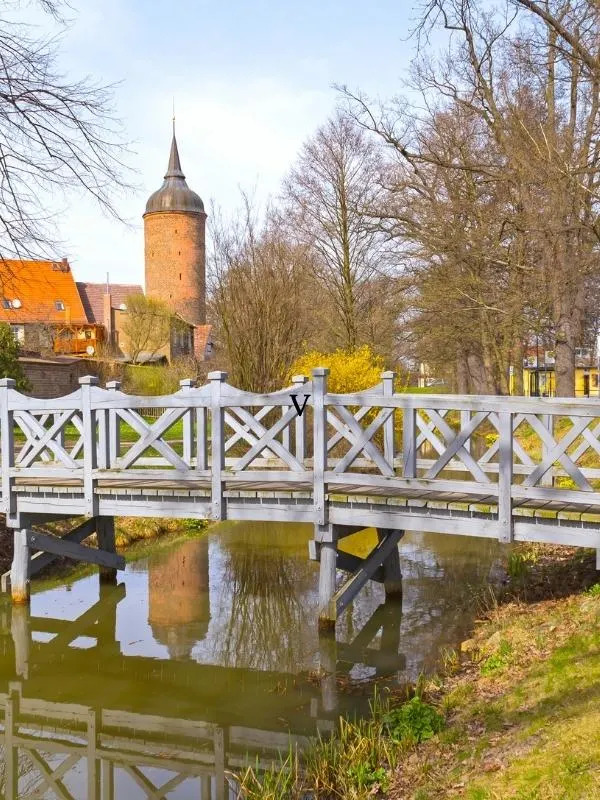 Anatomy
Anatomy is one of the most highly recommended Netflix German movies. It's a high grossing horror film about a young medical student.
When a body she recognizes turns up on her dissection table under suspicious circumstances, she starts to unravel a dark mystery surrounding a secret society of neo Nazis hiding within the school.
Even her Grandfather ends up being famous for drugs he developed while working in concentration camps for Adolf Hitler. If you like it, be sure to check out the sequel as well.
Genre – Suspense
Release date – 2000
Starring – Franka Powerful, Benno Furmann
Filmed in Heidelberg, Baden-Wurttemberg, Germany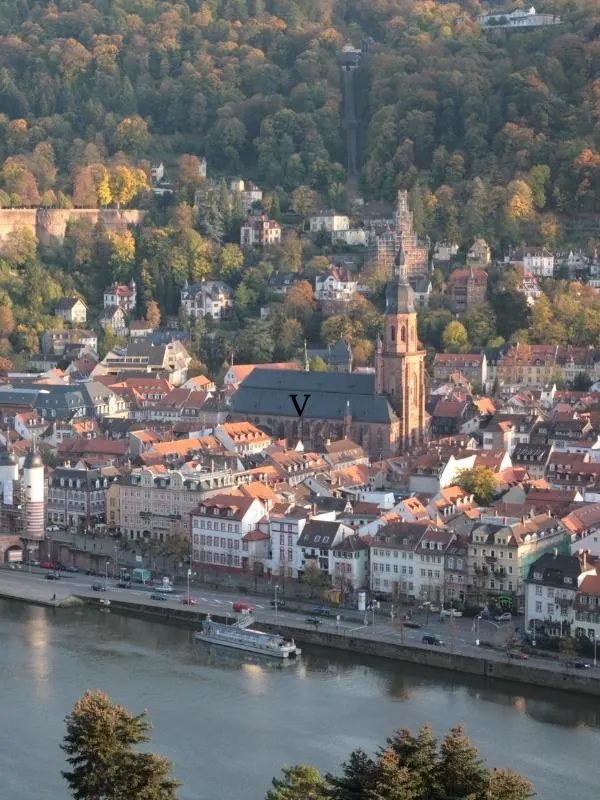 Into the Beat
Into the Beat follows a ballerina's dancing journey when she discovers hip hop music by accident. Under a lot of pressure to uphold her father's legacy, she struggles to decide if she should follow her newfound passion or not.
It's as much of a heartwarming love story as it is a tale about being caught between two worlds. The young characters are charming and adorable and the dance scenes are super fun to watch.
Genre – Romance
Release date – 2020
Starring – Alexandra Pfeiffer, Yalany Marschner
Filmed in Germany