This post may contain compensated links. Please read our disclosure for additional information. As an Amazon Associate, I earn from qualifying purchases.
Last Updated on February 26, 2020
If you are planning to visit Berlin then read on – this post includes all the top things to do in Berlin and tips to help you make the most of your time there and put together the best Berlin itinerary!
We visited Berlin as part of a train journey around Europe travelling from London to Berlin and onto Prague by train. If you plan to travel to Berlin by train you may be interested in reading about our journey.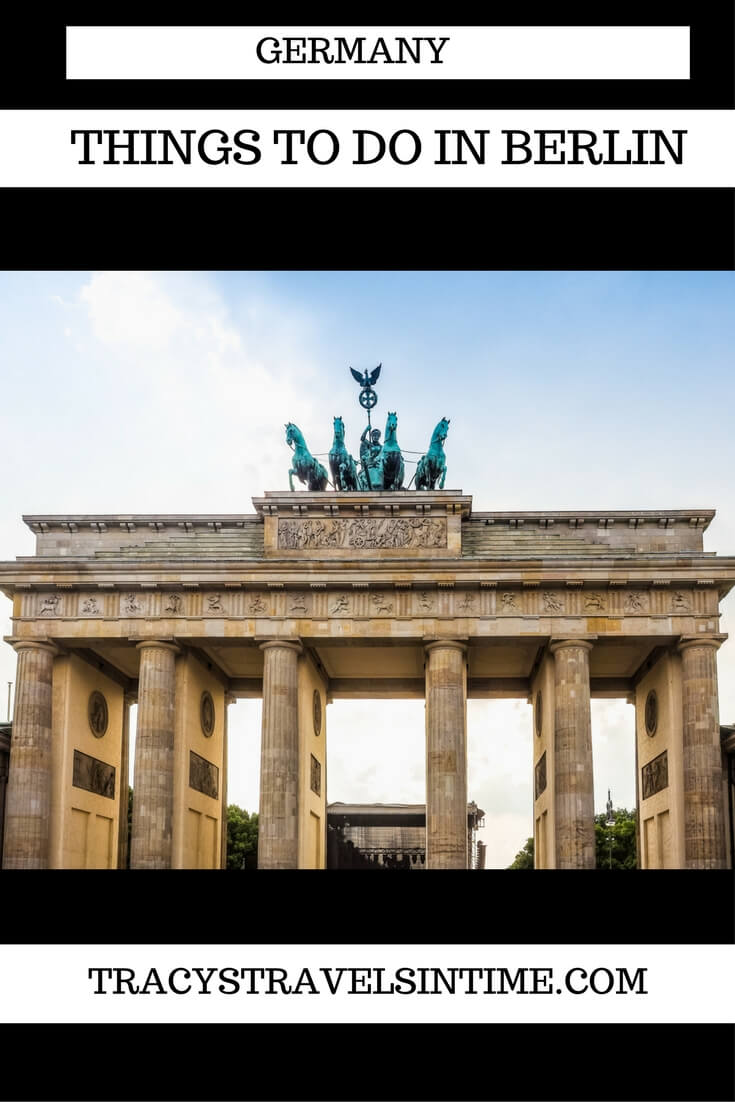 YOU
These are our top choices and tips for a Berlin itinerary
---
BUY A BERLIN WELCOMECARD
---
Buy a Berlin WelcomeCard this will give you unlimited access to the S-bahn, U-bahn, buses and trams for a period from 2 – 6 days. You can choose a ticket for zones A and B which covers Tegel Airport and all of Berlin or for zones A, B and C which also includes Potsdam, Schoenefeld Airport and surrounding towns in Brandenburg. It also saves you money – between 25/50% at some sights and it also gives you priority admission at some too. The card start at €19.50
Tip – make sure you validate the card in one of the machines before you start using it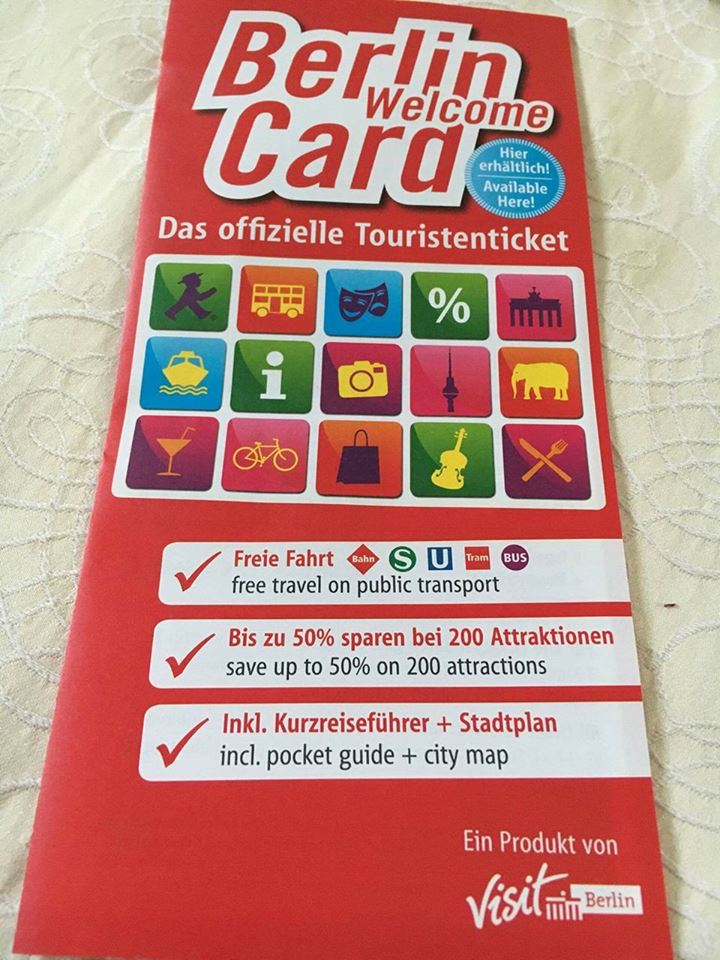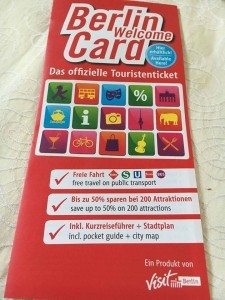 ---
GO ON A WALKING TOUR OF BERLIN
---
For me the perfect Berlin itinerary starts with a WALKING TOUR. This will help you to get orientated and visit all the main sites – we went on Insider Tour's FAMOUS WALK. This runs daily all year.
We thoroughly enjoyed our tour and we saw a lot during the 4 hours including Bebelplatz the site of the 10 May 1933 book burning, Museum Island, the Reichstag, the site of Hitler's bunker, the Brandenburg Gate, and Ai WeiWei's art installation at the concert hall. There were about 25 in our group from all over the world (the tour was in English) Our guide was very knowledgeable and I am sure we found things out we wouldn't have from a guidebook.
Tip – make note of places you want to visit in further depth – we decided to visit the Topography of Terror Documentation Centre as part of our second day itinerary after hearing about it on the walking tour.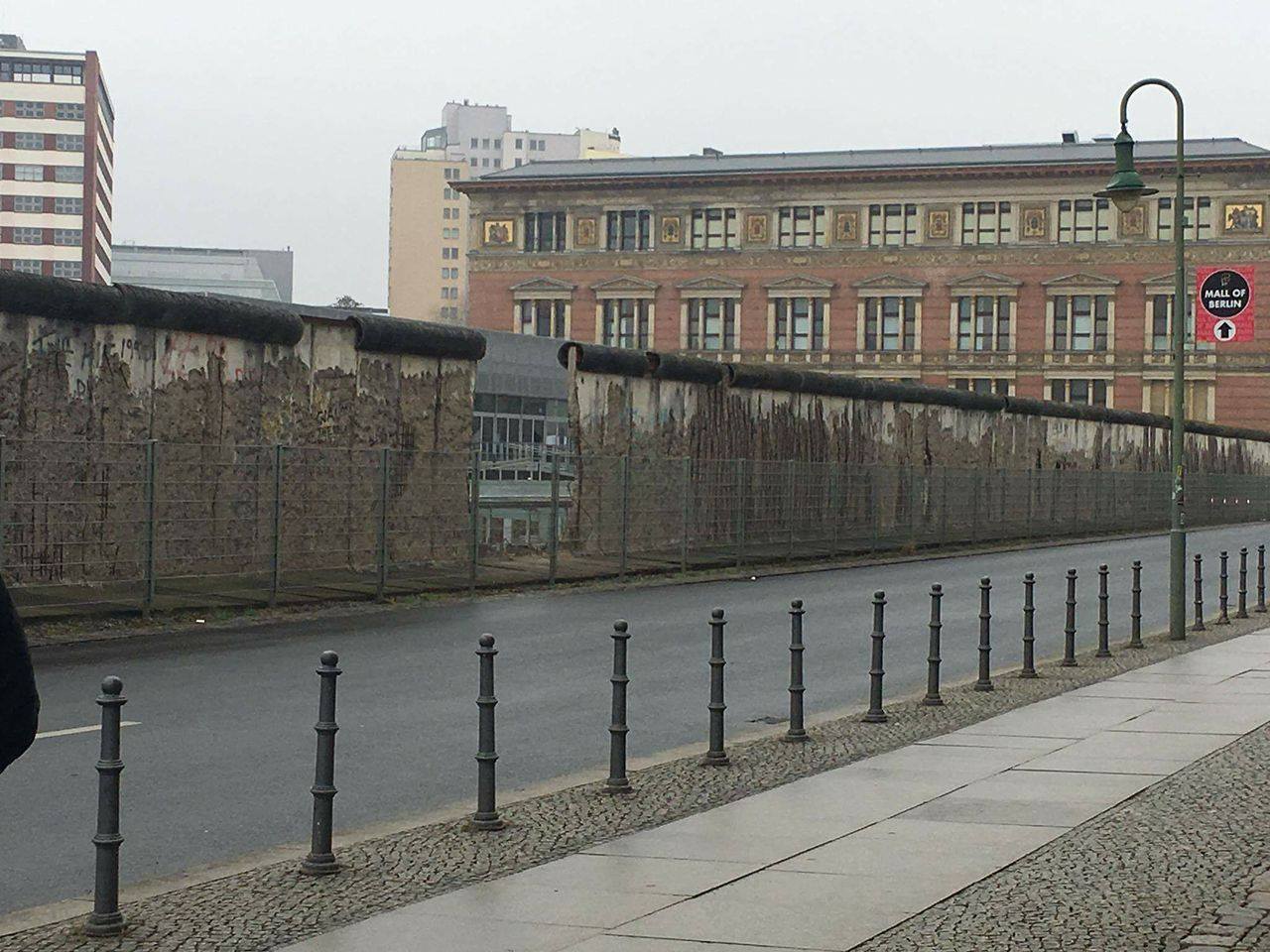 ---
LEARN ABOUT THE HISTORY OF BERLIN
---
Learn about HISTORY – Berlin was the seat of the Nazi Third Reich during WW11 and then subsequently the pivotal city in the power struggle to control post-war Europe during the Cold War. The past is inescapable in Berlin and it is a good way to think about those history lessons you had at school (I was one of those teachers by the way!!) and remember the past is about people – ordinary people like me and you. Places such as the Topography of Terror documentation centre, the Holocaust memorial and also the stories of those living on the other side of the wall in East Germany certainly bring this home.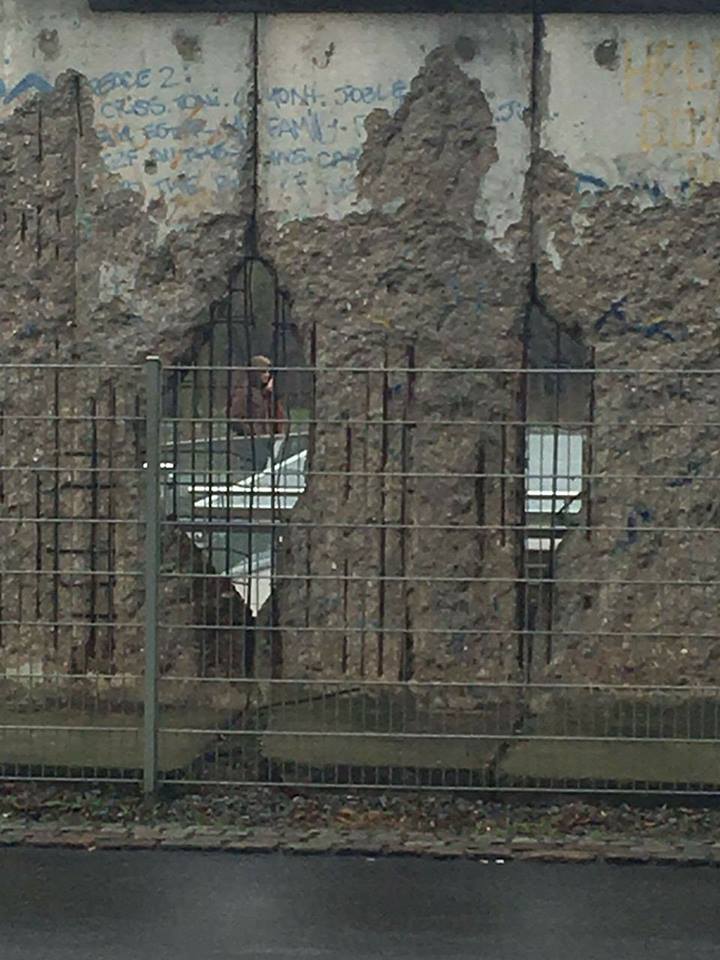 ---
OUR TOP SIGHTS TO SEE WHEN YOU VISIT BERLIN
MUSEUM ISLAND
Museum Island . This is a UNESCO World Heritage site. It is home to 5 museums and I am embarrassed to say we didn't get the time to visit any – though they will definitely be on my itinerary next time we are in Berlin. The two most famous are the Neues Museum which has the bust of Nerfetiti and the archaeological museum the Pergamonmuseum. Next time!!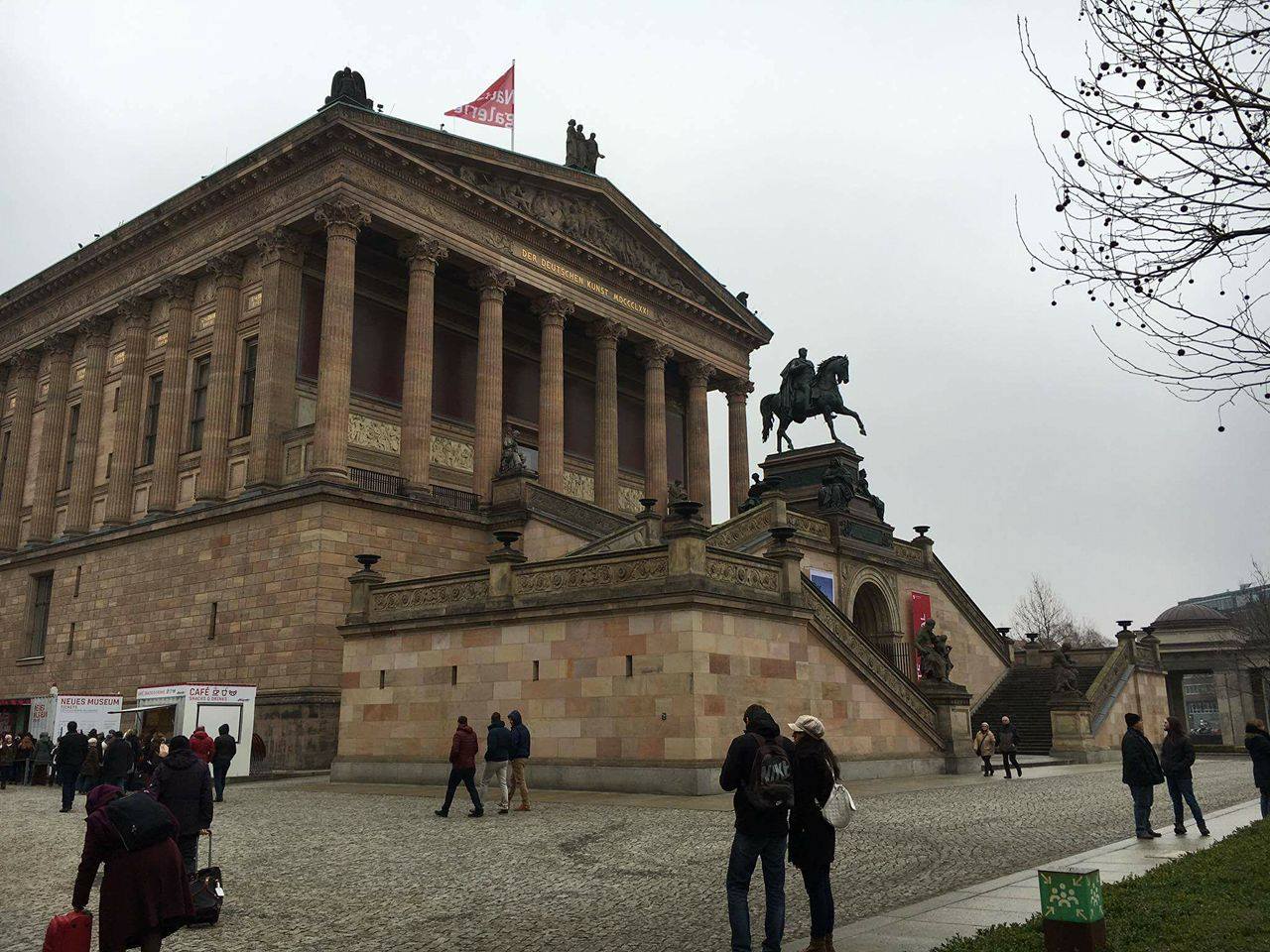 ---
REICHSTAG
---
Reichstag. It is free to enter the dome but you need to register ahead of your visit (minimum 2 days) on the official website. This has been the seat of the German Parliament since 1999. It was completed in 1894 but mysteriously burnt down in 1933. It was rebuilt between 1961 – 1971 with the glass dome added and completed in 1999 (this was designed by British architect Norman Foster)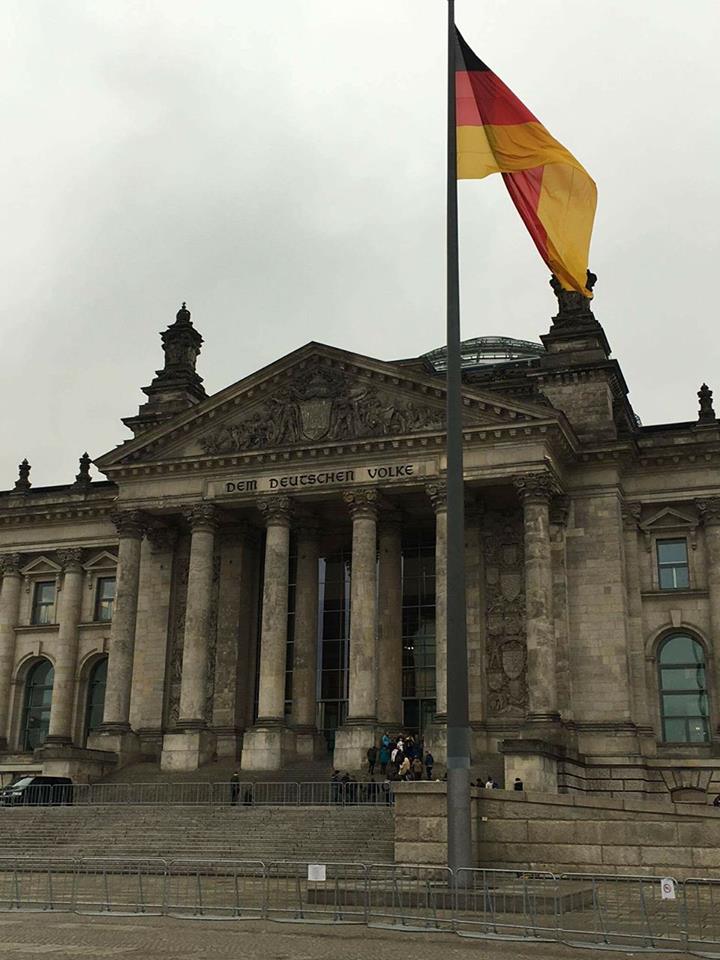 ---
BERLIN WALL – EAST SIDE GALLERY
---
Berlin Wall – East Side Gallery. Most of the wall was demolished but there is a stretch that runs along the side of the Topography of Terror Documentation Centre and a one mile stretch called the East Side Gallery where artworks made on the eastern side of the wall by artists are preserved. The East Side gallery is on Muhlenstrasse in Friedrichshain-Kreuzberg and I really would recommend a visit. We took the S-bahn to Ost Bahnhof and then walked the wall until we reached the end at the U-bahn stop Warshauer St. This was one of the highlights of our trip and definitely one of the top things to do in Berlin.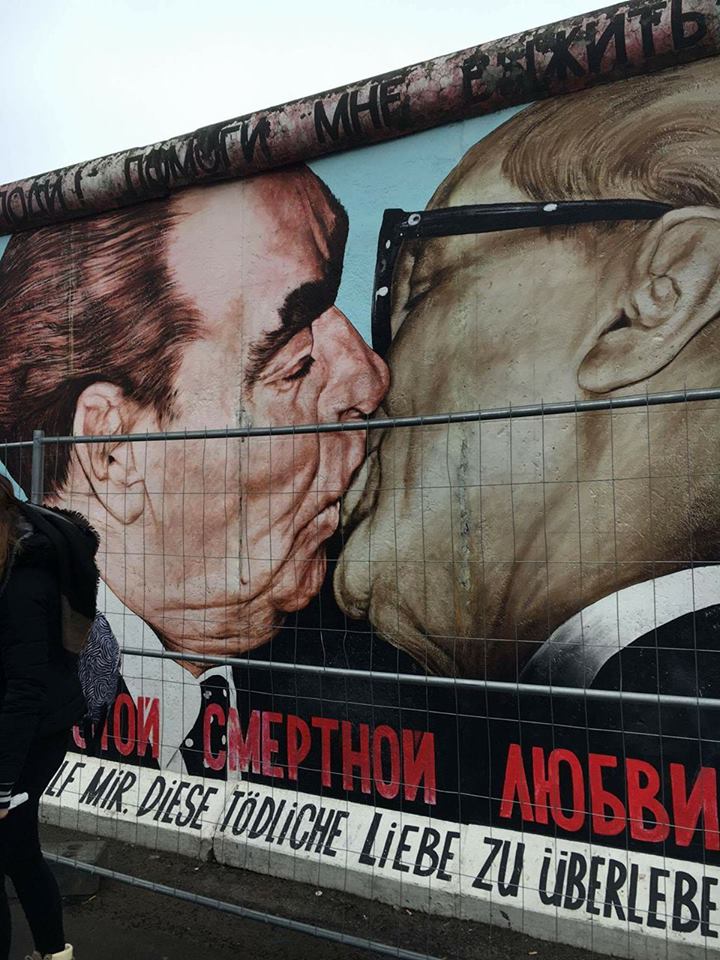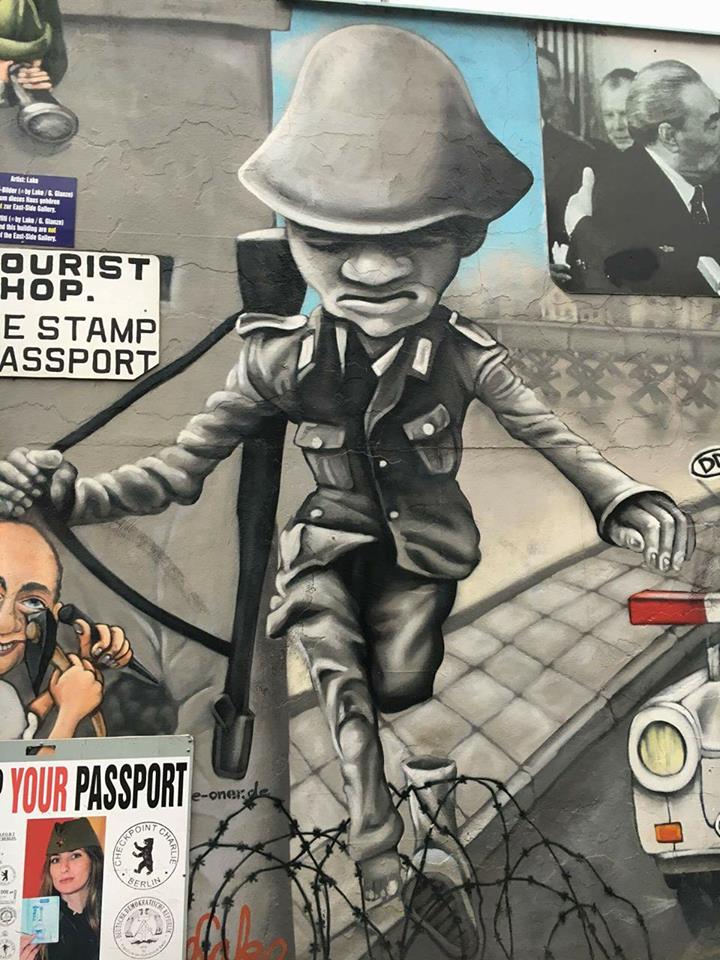 ---
BRANDENBURG GATE
---
Brandenburg Gate. Probably Berlin's most famous landmark and since 1989 the symbol of a reunified Germany. It is situated near the Reichstag and at the end of Unter den Linden a grand boulevard lined with trees. The gate is made of sandstone and is a neoclassical arch and is rather nice!!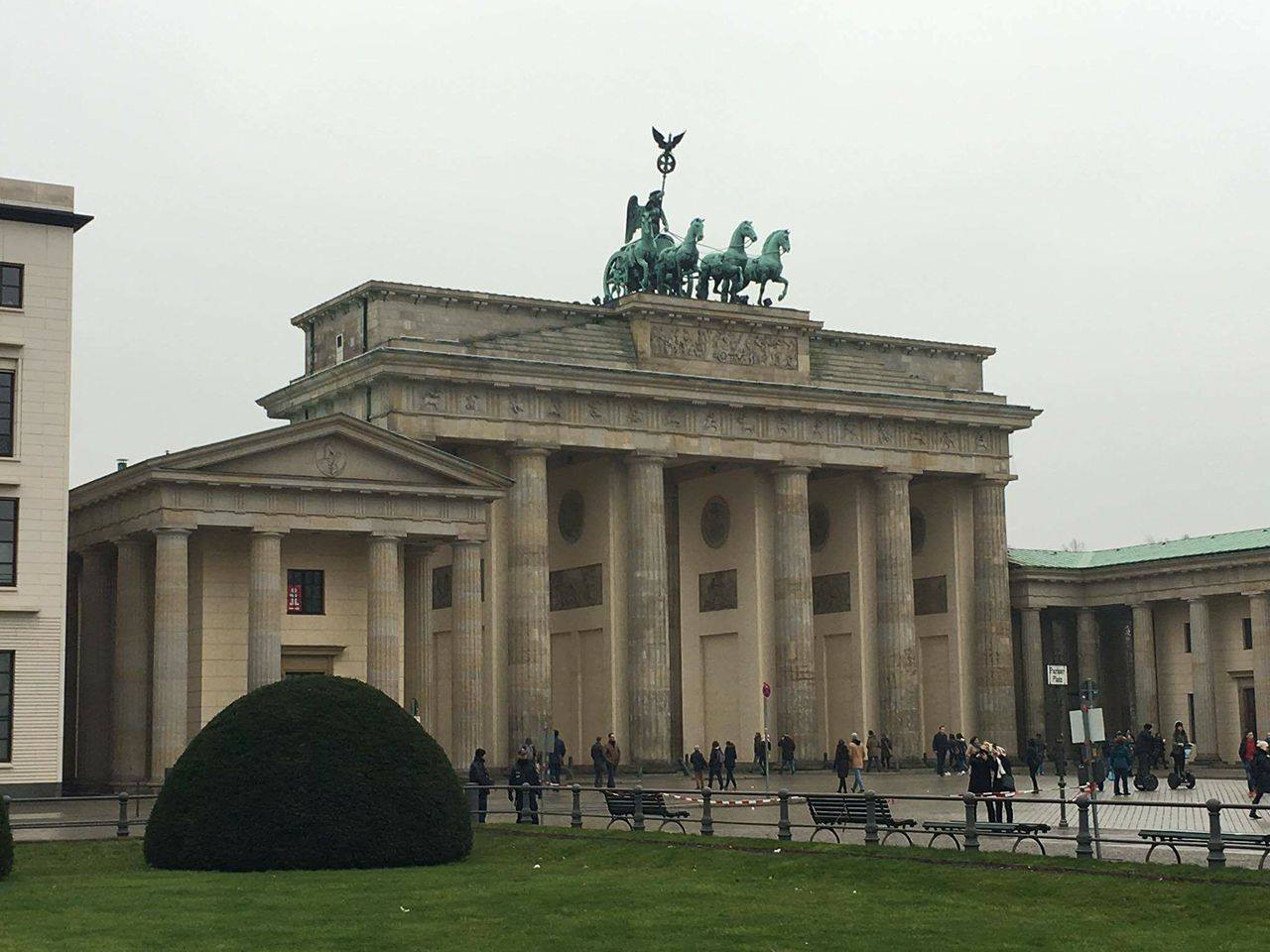 ---
CHECKPOINT CHARLIE
---
Checkpoint Charlie. This is the famous east-west border control during the Cold War. Much of what you see is reconstructed eg the wooden barrack or copied from the original eg the sign saying 'You are leaving the American sector' but I think it is still an important place to visit due to its historical importance.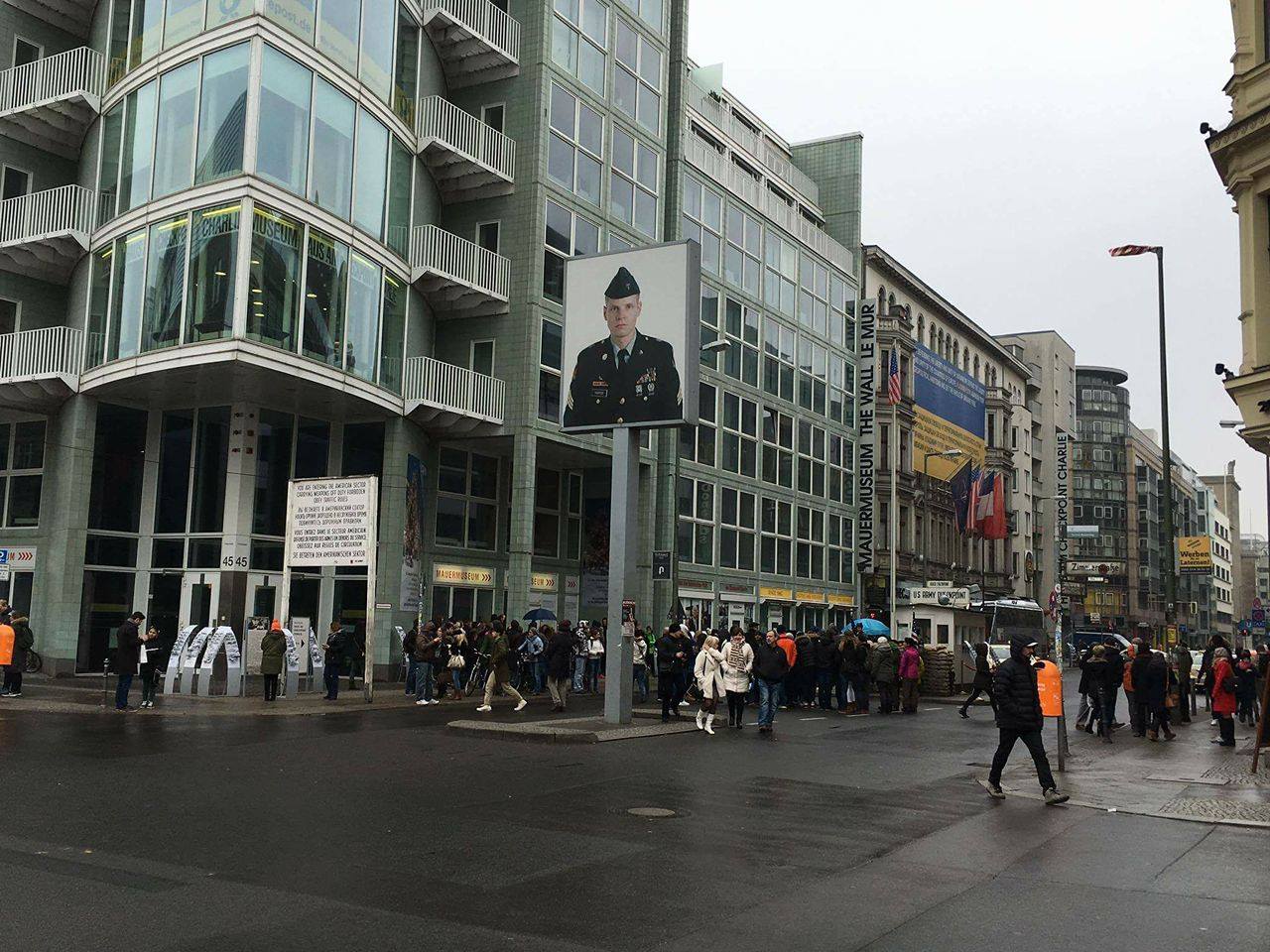 ---
HOLOCAUST MEMORIAL
---
Holocaust memorial to the Murdered Jews of Europe. Close to the Brandenburg gate in the centre of Berlin this memorial was designed by architect Peter Eisenman and consists of 2,711 blocks (stelae)of varying heights and sizes with no two being identical. There is an information centre located under the field of stelae.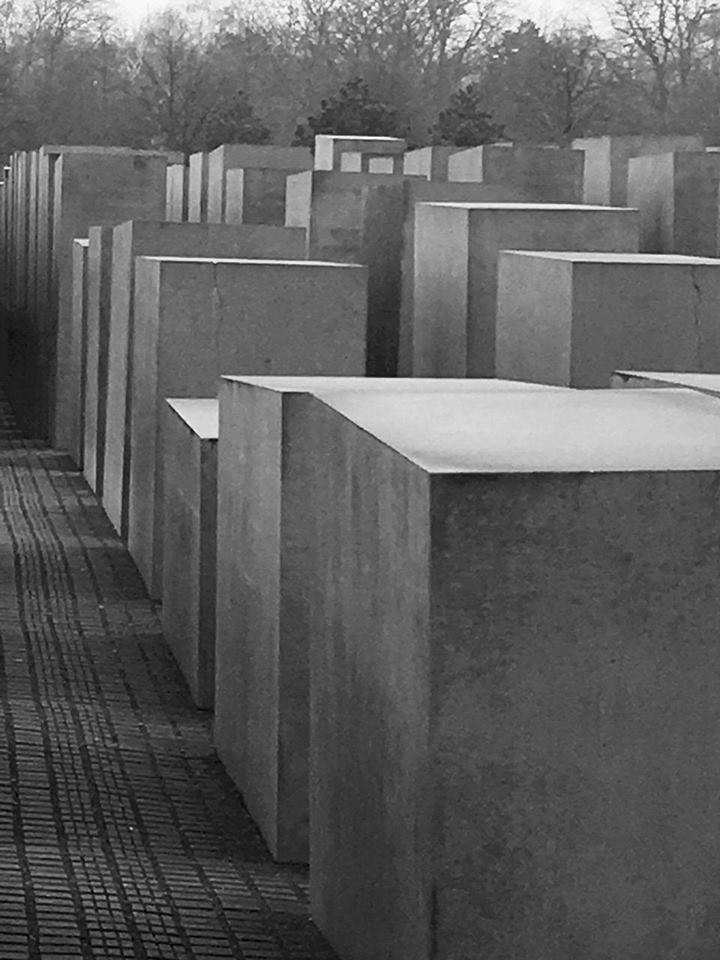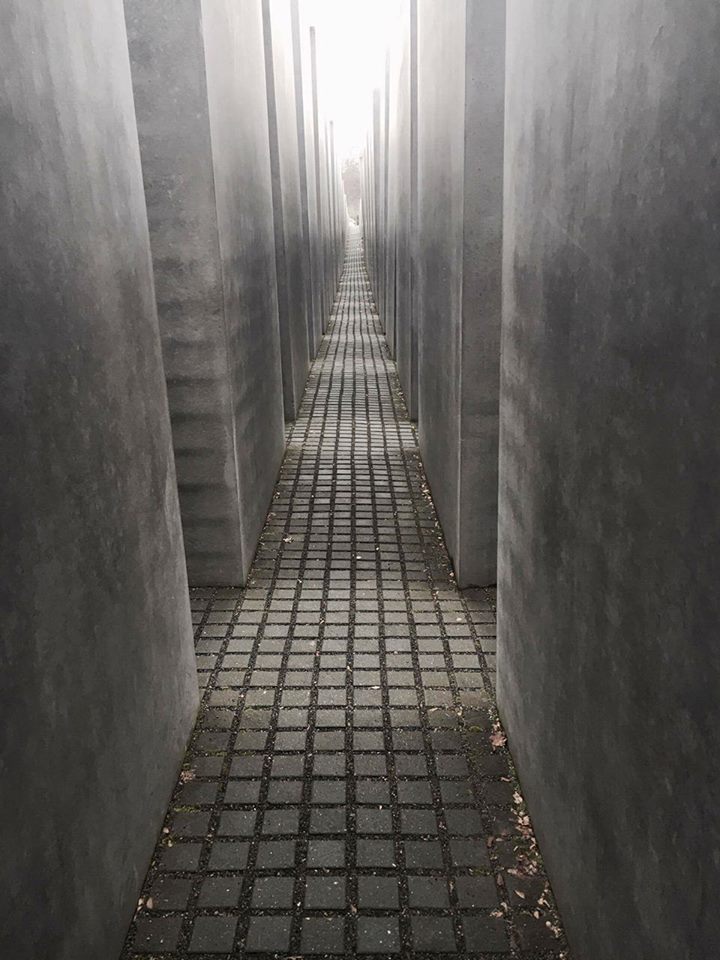 TOPOGRAPHY OF TERROR
---
Topography of Terror Documentation Centre. This is located where the SS headquarters buildings were situated between 1933 and 1945. It has permanent as well as temporary exhibitions. The permanent exhibition focuses on the SS and police during the 'Third Reich' and the crimes they committed throughout Europe. It is very word heavy but the visual support from the photographs (some heartbreaking) is excellent.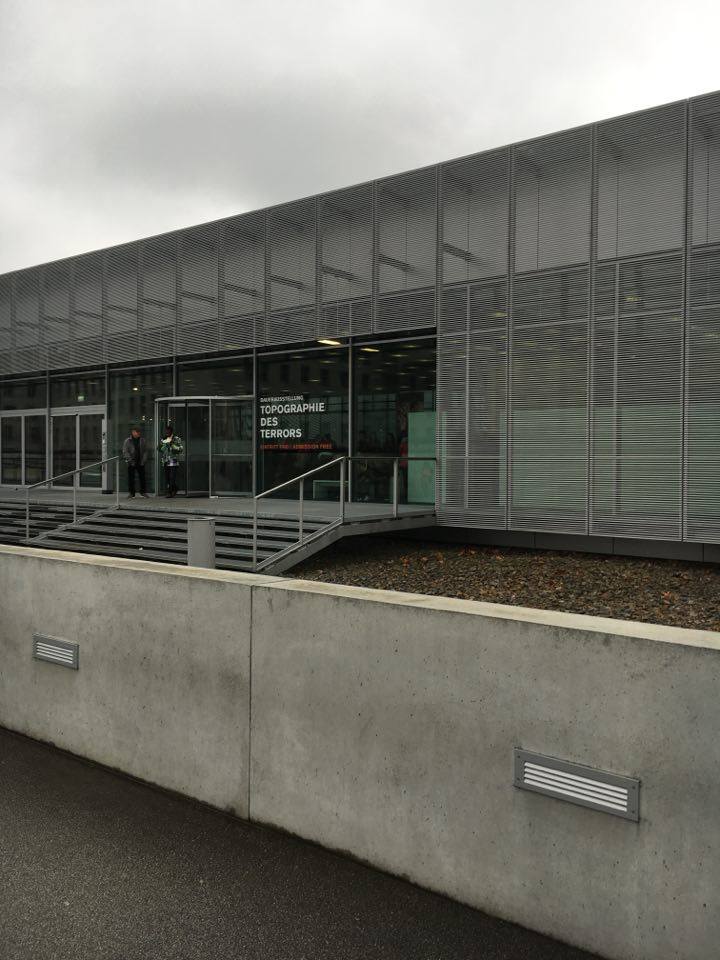 ---
AND SOME OTHER EXPERIENCES I RECOMMEND FOR YOUR BERLIN ITINERARY
---
And….we saw Ai WeiWei's art installation on the Concert Hall, the location of Hitler's bunker, the building that was Goering's Air Defence Ministry, the site of the 1933 book burnings on Bebelplatz, and more on the walking tour.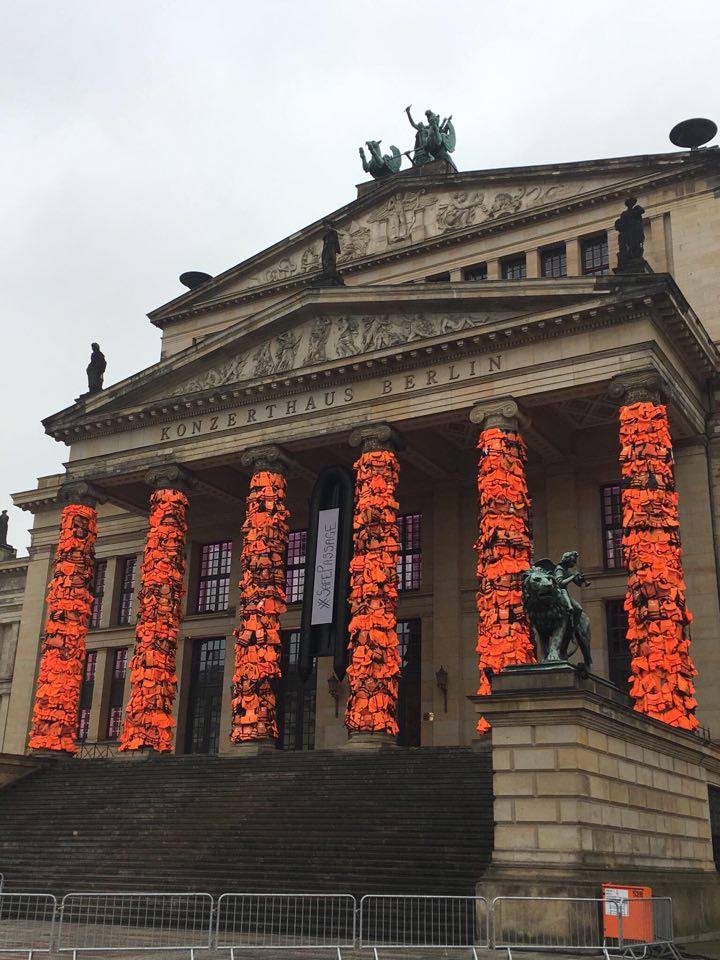 Visit POTSDAMER PLATZ – lots of places to eat and shop around this busy square. Close to the Berlin Mall and on a cold day a welcome stop off for a hot chocolate!
Eat CURRYWURST! This is pork sausage covered in tomato ketchup and curry powder and can be found everywhere!!!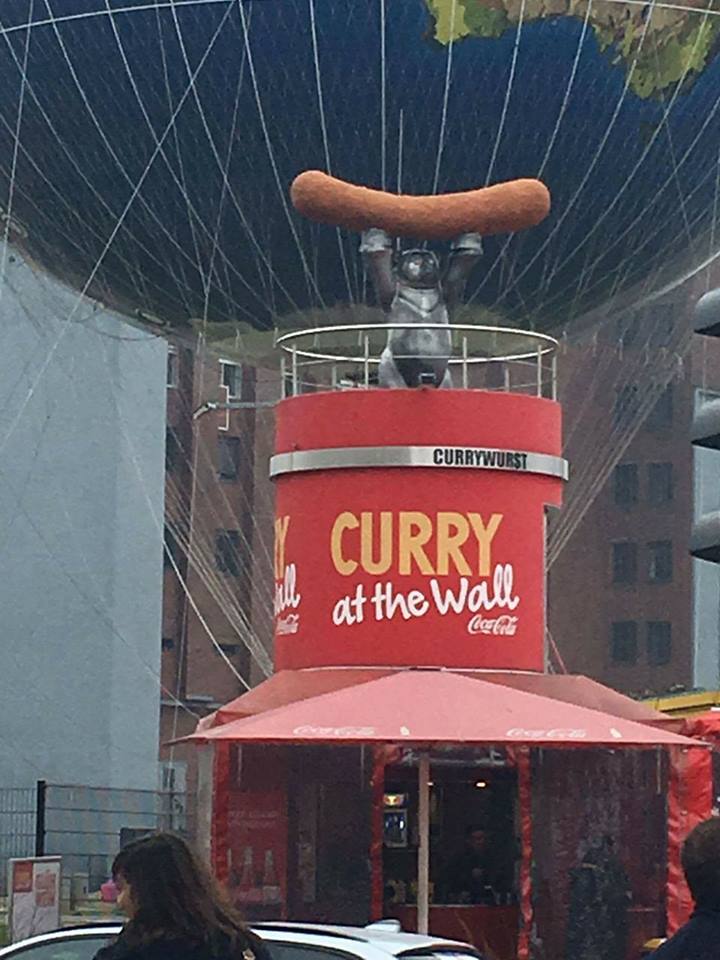 ---
ADD A TOUR TO YOUR BELIN ITINERARY
---
---
TIPS YOU NEED TO KNOW IF YOU VISIT BERLIN
December, January and February are the coldest months to visit Berlin with average temperatures just above or below freezing so make sure you dress for the weather. While there are lots of things to do inside (Museum Island etc) you will spend a lot of time walking so ensure you have comfortable, warm footwear.
Berlin is always busy so book tours/walks etc in advance. Although it may not be as super crowded as in the summer months it is still a very popular destination.
Read about the history of Berlin – it does help to understand about its role in the 20th century.
Stay near the main train station if you want excellent transport links. We arrived in Berlin by train and travelled the city by foot or on public transport. We stayed at Motel One which was really convenient during our stay in Berlin. You can book this hotel here!
---
OTHER GREAT EUROPEAN CITIES TO VISIT
---
---
3 UNESCO SITES TO ADD TO YOUR BERLIN ITINERARY
---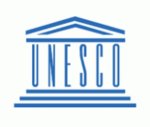 Museumsinsel (Museum Island), Berlin
Berlin Modernism Housing Estates
Palaces and Parks of Potsdam and Berlin
PIN FOR LATER!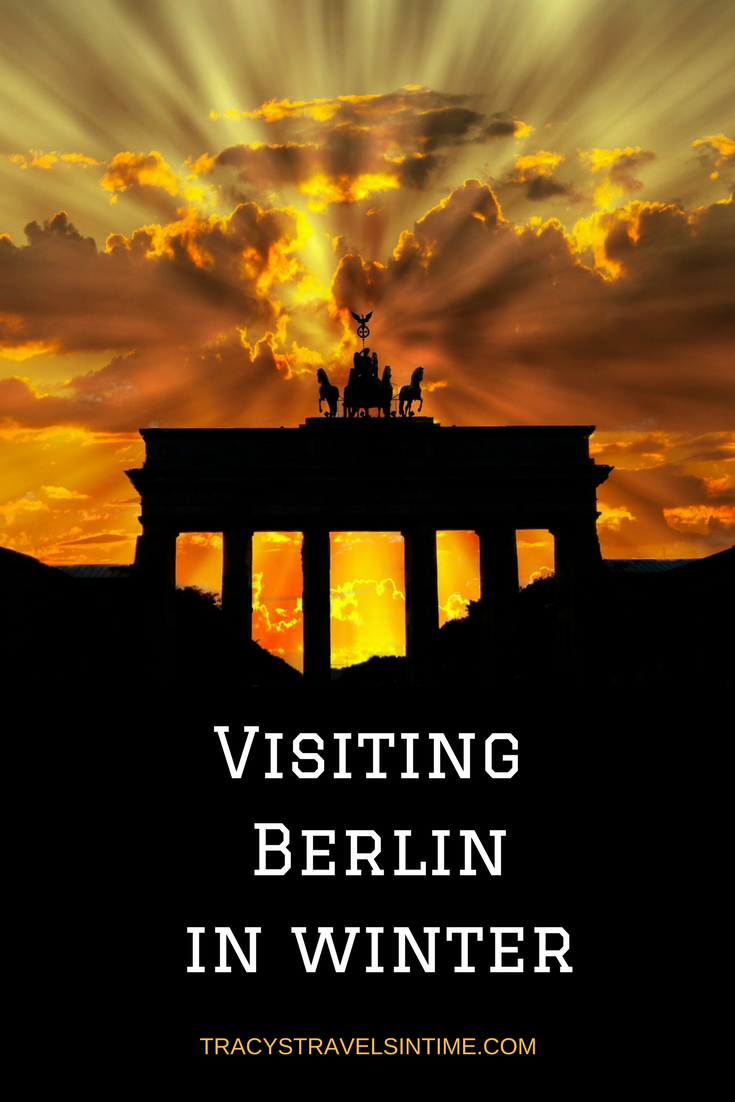 YOU MAY ENJOY THESE POSTS TOO!
This post may contain compensated links. Please read our disclosure for additional information. As an Amazon Associate, I earn from qualifying purchases.