Looking for the best Scandinavian TV series on Netflix including Nordic Noir for 2021? We have you covered. Read on for our selection of 15 binge-worthy Scandinavian Netflix series to watch now!
Discover the best Nordic Noir Netflix has to offer plus other Scandinavian TV series and shows in this guide for 2021. Compiled with the help of other bloggers who chose their favourite Netflix series based in Sweden, Denmark, Norway, Finland and Iceland prepare for some serious binge-watching!
While we have collated all of the best Scandinavian Netflix TV series into this guide, do remember that not all of these shows on Netflix will be available in all countries worldwide.
If you would like unrestricted access to 15 Netflix libraries around the world (including USA/Canada) we recommend Surfshark VPN. You only need 1 subscription to cover every gadget in your house. Click here for more information about Surfshark
15 Scandinavian & Nordic Noir Netflix series you must watch
Trapped / Entrapped
Year of Release: 2021
Number of Seasons: 3 – Season 3 on Netflix
Entrapped follows the Icelandic police detectives Andri and Hinrika whilst they solve murders in the northern and eastern areas of Iceland. In the 2021 season, they investigate a murder in the beautiful Highlands of Iceland.
Two rival groups – a group of Icelandic bikers and a peaceful spiritual family group clash over an area of land that both see as 'sacred' in their own ways. The disagreement results in the death of a young man which becomes the focus of the investigation for Andri and Hinrika.
Starring: Ólafur Darri Ólafsson, Ilmur Kristjánsdóttir and Thomas Bo Larsen
Countries / Places featured in the series: Entrapped is based in Iceland. Series 3 is located in the remote northern Highlands of Iceland
Chosen by Suzanne of Meandering Wild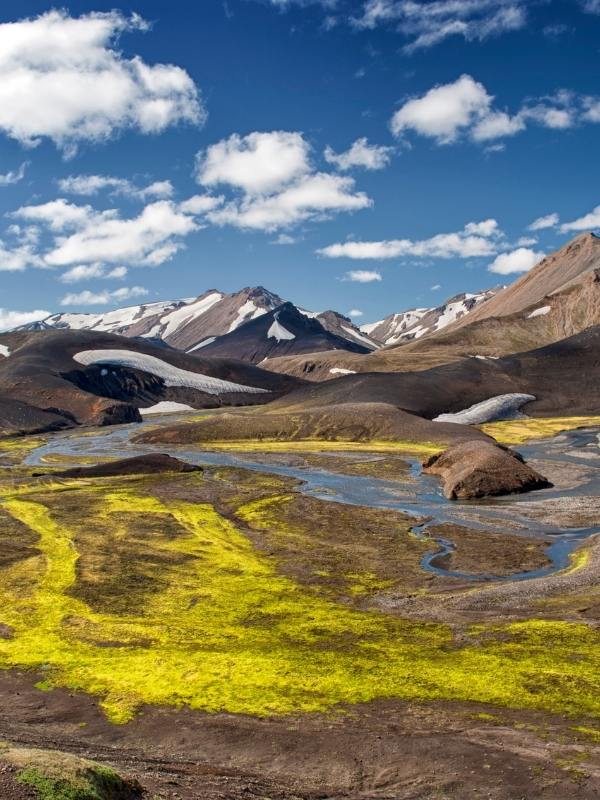 CAN'T FIND THE GREAT SHOWS LISTED IN THIS GUIDE?
With a VPN you can access all your favourite TV shows and series from around the world. We recommend Surfshark VPN.
✅ With Surfshark VPN you get unrestricted access to the Netflix libraries of 15 countries.
✅ You only need 1 subscription to cover every gadget in your house.
✅ Connect to 3200+ servers in 65+ countries
✅ Stream Netflix, Amazon +, HBO, Disney+, BBC iPlayer and more
Ragnarök
Year of release: 2020
Number of seasons: 1 season (6 episodes), but Season 2 is coming out May 27
A teenage boy moves back to the small Norwegian town of Edda with his mother and brother. He starts to display superhuman abilities and comes up against the local family who own the factory that the whole town is economically dependent in. It's part coming-of-age story, part environmental awareness and part fantasy.
The show is filmed in Norwegian and dubbed into English in the USA. It is steeped in Norwegian folklore and slowly builds as we discover more about the town's dark secrets and the main character's emerging abilities. The setting is stunning and Norway's beautiful scenery is an important feature of the show.
Starring: David Stakston, Herman Tommeraas, Theresa Frostaf Eggesbo
Countries/places featured in the series: The show is set in the small fictional town of Edda in Norway. The show was filmed in the actual small port town Odda in the south of Norway.
Chosen by James Ian from Travel Collecting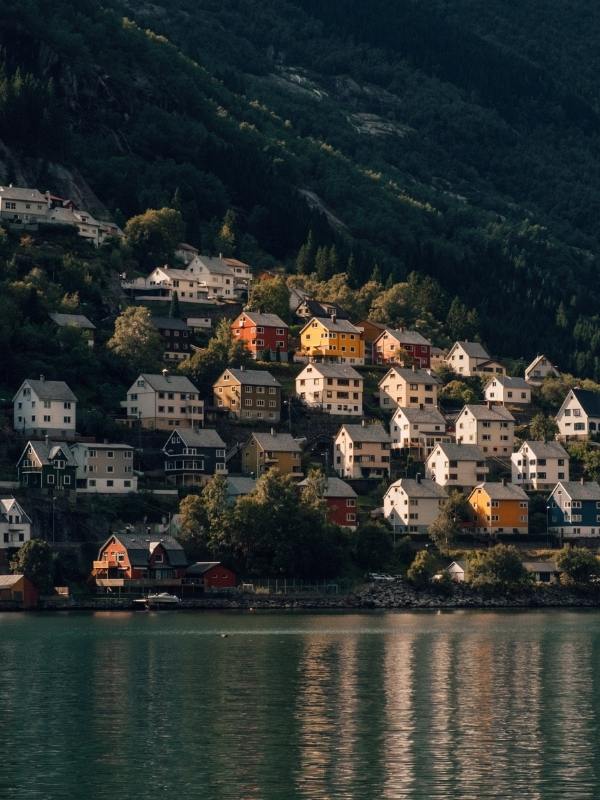 Midnight Sun (Midnattsol)
Year of release: 2016
Number of seasons: 1 (8 episodes)
Synopsis of the show: In Swedish Lappland near the city of Kiruna a French man is found dead attached to a helicopter.
A female French agent is sent to the far north to investigate the crime as the sun doesn't set during the midnight sun which makes focusing on the case even more difficult.
Not only the series is super thriller but the gorgeous landscapes of this truly fascinating and beautiful region in Scandinavia makes it very binge-worthy.
Starring: Leïla Bekhti /Gustaf Hammarsten
Countries/places featured in the series: Sweden, France
Chosen by Antonette of We12travel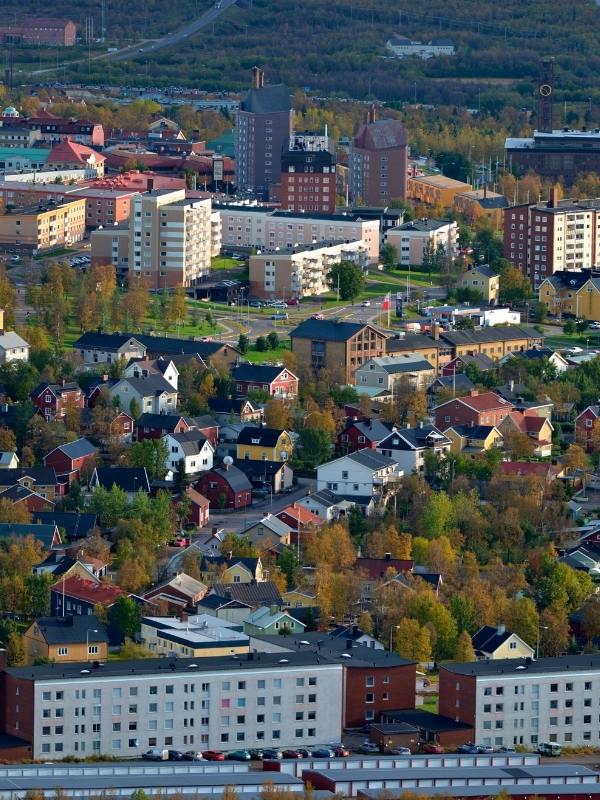 The Valhalla Murders (Brot)
Year of release: 2019
Number of seasons: 1 season 8 episodes
Synopsis of the show: The Valhalla Murders, Icelandic Nordic Noir thriller series of 8 episodes in 1 season. Released in Iceland in 2019, worldwide on Netflix in 2020, starring Nína Dögg Filippusdóttir, Björn Thors and Sigurður Skúlason. The action takes place in Reykjavik and Borganes in Iceland.
The Valhalla Murders is loosely inspired by real events that took place in a home for troubled young boys in the 1940s. Ambitious single mum policer officer Kata is investigating Iceland's first serial killer case. Arnar, a police profiler living in Oslo, returns to his native city Reykjavik to help with the case. They must race against the clock to solve the case, a fairly standard murder mystery premise.
What makes this series stand out is its setting in the unique city of Reykjavik and surrounding countryside, in the snowy gloom of Icelandic winter with magnificent mountain backdrops. Definitely, one to watch in the original language – not dubbed – to be fully immersed in this extraordinary land.
Starring: Nína Dögg Filippusdóttir, Björn Thors & Sigurður Skúlason
Countries/places featured in the series: Reykjavik and Borganes in Iceland
Chosen by Phoebe Thomas of LouMessugo.com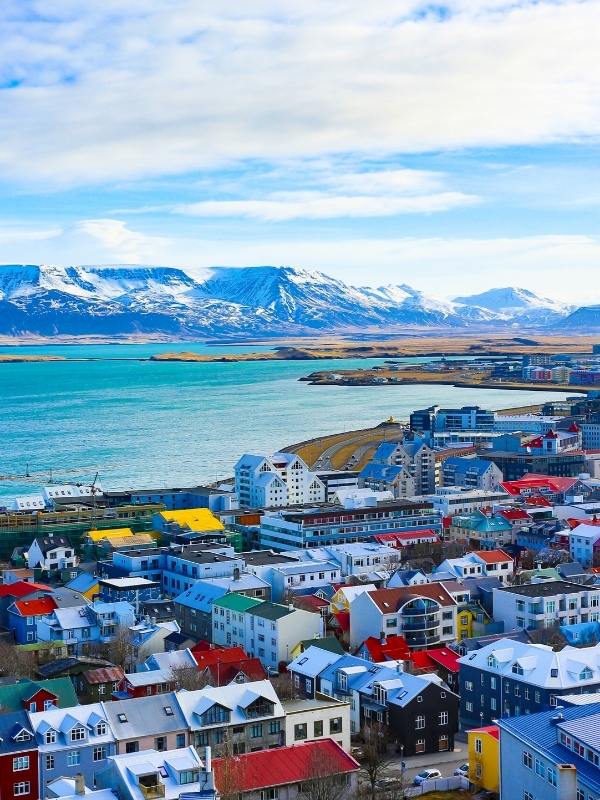 Lilyhammer
Year of release: 2012
Number of seasons: 3
Synopsis of the show: Frank Tagliano, is a mobster from New York City, who joins the witness protection program after testifying against his associates.
He moves to Lillehammer, Norway to start a new life (because he heard of it during the 1994 Olympics). However, he ends up resorting to mob tactics to get by.
This fast-paced show skirts the line between crime drama and comedy as Frank opens a club and finds his way.
Starring: Steven Van Zandt and Trond Fausa
Countries/places featured in the series: Lillehammer, Norway
Chosen by Daphna Bar of ATinyTrip.com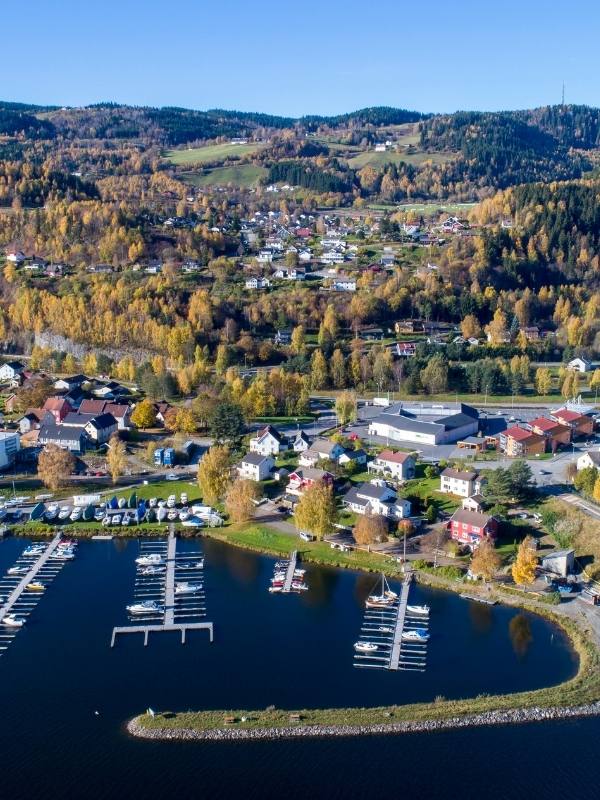 Bordertown
Year of release: 2016
Number of seasons: 3
Synopsis of the show: Bordertown is a Finnish crime show that fits into the Nordic Noir genre. It tells the story of Detective Inspector Kari Sorjonen, a top officer at the National Bureau of Investigation in Helsinki who moves with his family to Lappeenranta which is a Russian border town in Finland. His wife, Paulina, has just survived brain cancer and he wants to work less and have a more peaceful life.
Of course, this isn't to be and Sorjonen has many big crimes to investigate. At the same time, the show also works through the problems the family has settling into a new town and how his wife adjusts to life as a cancer survivor.
Starring: Ville Virtane, Matleena Kuusniemi, Anu Sinisalo
Countries/places featured in the series: Finland, Russia at times
Chosen by Dave of Survey Dave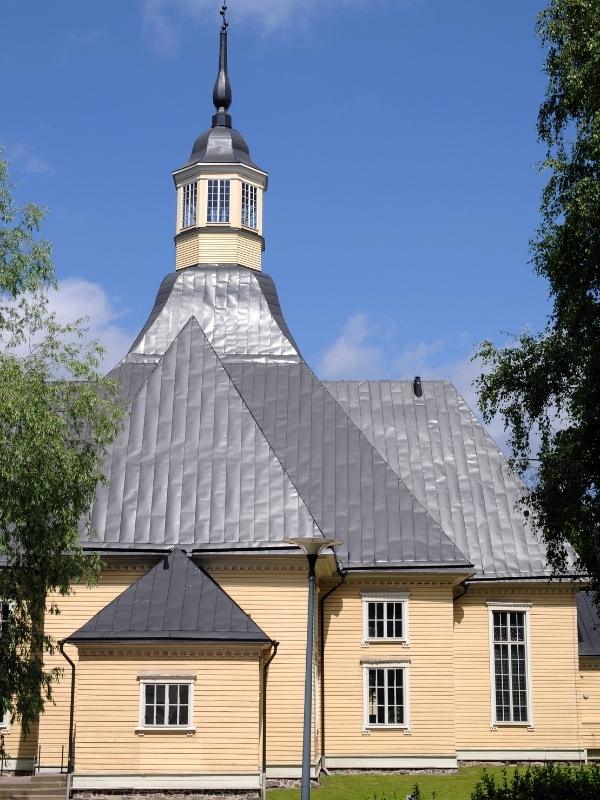 Borderliner (Grenseland)
Year of release: 2017
Number of seasons: 1
Synopsis of the show: Borderliner is a Norwegian crime show centered on Nikolai Andreassen, a police detective. He is from Oslo and is visiting his home town by the Swedish border when he becomes part of an investigation into a suspected suicide which becomes a murder investiagtion.
The show follows Andreassen as he suspects his brother, Lars, is involved so he plants evidence to protect him. Things get further and further out of control for Andreassen and his family as they get further entangled in deceit as the investigation continues. This is Nordic Noir at its best and makes for addictive viewing.
Starring: Tobias Santelmann, Ellen Dorrit Petersen, Benjamin Helstad
Countries/places featured in the series: Norway
Chosen by Sharon of Baby Journey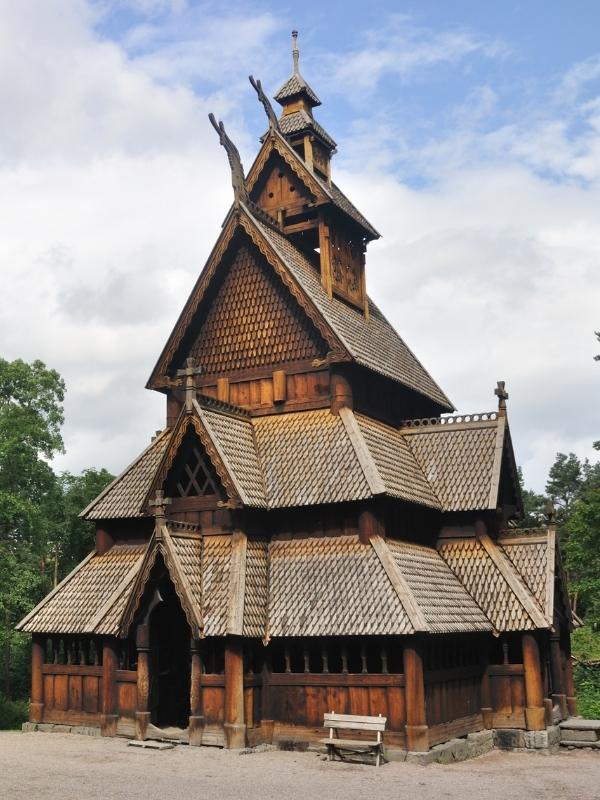 Those who kill
Year of release: 2011
Number of seasons: 1
Synopsis of the show: Those who killed is a Danish crime show that follows the Copenhagen police force. They investigate serial killers and extremely violent crimes.
The show has a mystic feeling and can definitely be scary in parts. It investigates serial killers from a different perspective and shows the watcher the behind the scenes of police work investigating violent crimes.
Catherine Jensen is a homicide detective who goes the extra mile to solve her cases. Together with forensic psychologist Thomas Schaeffner she tries to solve extreme cases and her speciality in serial killers makes her know exactly what she's looking for. This chilling crime drama is fascinating and captivating at the same time.
Starring: Laura Bach, Jakob Cedergren & Lars Mikkelsen
Countries/places featured in the series: Denmark
Chosen by Victoria of GuideYourTravel.com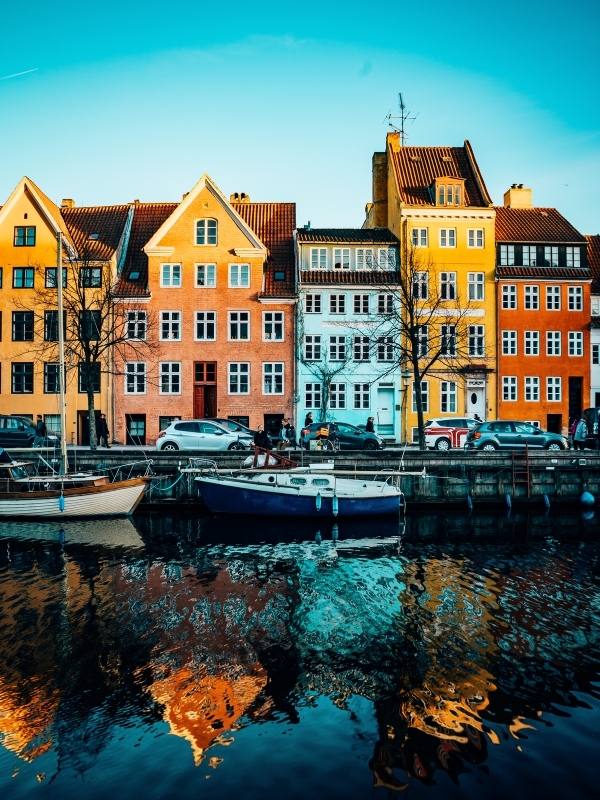 Watch more – Best Danish TV series and shows on Netflix (2021)
The Rain
Year of release: 2018
Number of seasons: 3
Synopsis of the show: Welcome to southern Scandinavia where the rain carries a deadly virus across the landscape, wiping out a huge swath of humanity. "The Rain" – a gripping post-apocalyptic thriller hails from Denmark.
The series begins with siblings and main characters Simone and Rasmus seeking shelter after being separated from their scientist father. Isolating from the virus in an underground bunker for six years, they are suddenly discovered by others.
Follow this motley group of survivors as they set out to seek answers, find help, and possibly a cure in this dystopian Danish drama.
Starring: Alba August, Lucas Lynggaard Tønnesen, Mikkel Boe Følsgaard
Countries/places featured in the series: The Rain was filmed on location in both Denmark's Zealand region and southern Sweden. The Danish Maritime Museum in Helsingør is used for the sinister Apollon headquarters and the world's oldest amusement park Bakken in Klampenborg plays a role.
Chosen by Erin of Oregon Girl Around the World
Home for Christmas (Hjem til Jul)
Year of release: 2019-2020
Number of seasons: 2
Synopsis of the show: Home for Christmas is Netflix's first Norwegian television series. A charming and human take on the stresses of the holiday season.
The show follows the main character Johanna, a 30-something nurse through the month of December. Feeling constant pressure from family and friends to find a partner, she embarks on an advent calendar of her own sort. Find a date to bring home for Christmas.
With humour, humility, and a fair amount of sex, the series is an antidote to all the clichéd seasonal fare normally served up this time of year but will still warm your heart.
Starring: Ida Elise Broch, Felix Sandman
Countries/places featured in the series: The series is set in and around Oslo, Norway, but features the UNESCO World Heritage village of Røros as the backdrop for lots of idyllic winter scenes.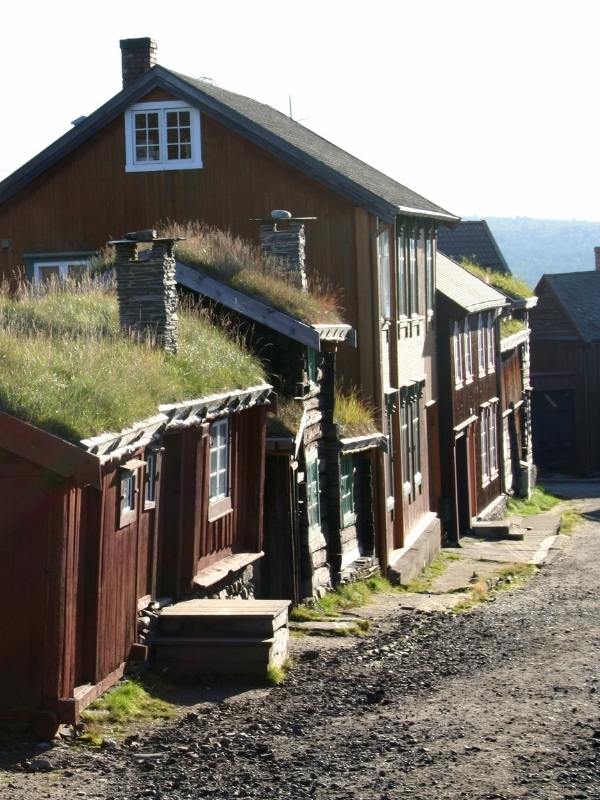 Vikings
Year of release: 2013 – 2020
Number of seasons: 6 seasons (89 episodes)
Synopsis of the show: The show takes us to the mysterious era of legendary Norse warriors, shield maidens, conquerors, and kings.
Initially, the story revolves around the legendary Norse King Ragnar Lothbrok, his rise from a farmer to a ferocious conqueror who led raids on northern England and France, how he united the entire Scandinavia under his rule.
Later his shifted focus his sons, especially Bjorn Ironside, Ivar the boneless, Ubbe, their exploration, their equations, and the impact of all these on the Scandanavia and Norse people.
A special mention is needed for the portrayal of Lagertha, the famous shieldmaiden, ruler, and first wife of Ragnar, her journey from a wife and mother to inspire millions of women of that age across the world.
Starring: Travis Fimmel, Katheryn Winnick, Alexander Ludwig, Alex Hogh Andersen, George Blagden
Countries/places featured in the series: Norway
Chosen by Ankita of MyTravellingStilettos.com
The Bridge (Broen/Bron)
Year of release: 2011
Number of seasons: 38 series and 4 seasons
Synopsis: The perfect Nordic noir series The Bridge starts with the discovery of a body placed precisely on the border between Sweden and Norway on the Oresund Bridge. Two cops are assigned to investigate the case – one from Sweden (Martin) the other from Denmark (Saga).
As they investigate the murder the situation escalates when a man claiming to be the "Truth Terrorist" tells Martin and Saga he is committing crimes to draw attention to social problems.
The series has proved so popular and has been shown in over 100 countries with a number of foreign versions produced.
Starring: Sofia Helin, Kim Bodnia, Thure Lindhardt
Country & area featured: Denmark and Sweden – Oresund Bridge and Malmo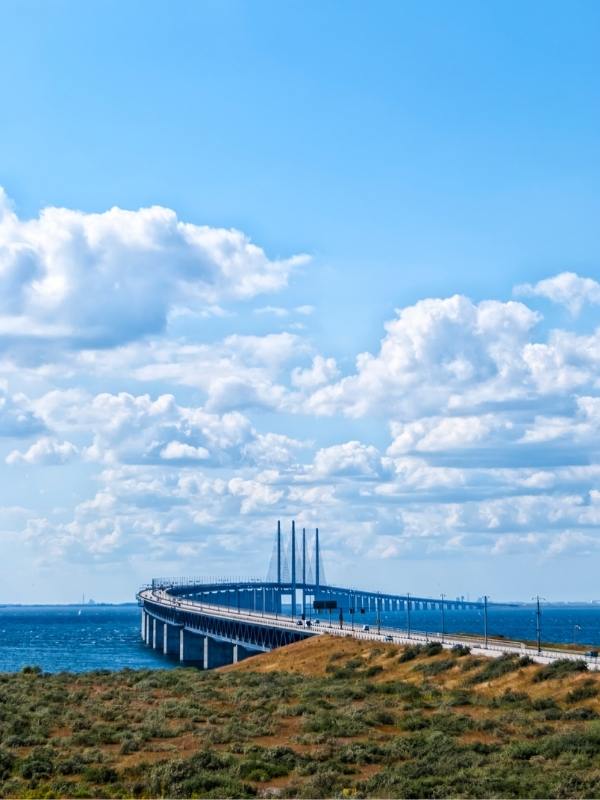 Wallander
Year of Release: 2008
Number of Seasons: 4
Synopsis: We meet Kurt Wallander in Ystad, a quiet and pretty coastal town. Well into middle age, divorced, health not great, poor relationship with his daughter and father. Based on the novels by Henning Mankell, Kurt turns his brilliant detective mind to a series of disturbing crimes which blow apart Sweden's image of a slightly too perfect society.
Branagh's opening case begins with a young girl burning herself alive. Wallander's task is to determine who she is and what has driven her to this harrowing act.
Note that none of the original Swedish programmes are currently showing on Netflix.
Starring: Kenneth Branagh, Tom Hiddlestone
Country & area featured: Ystad, Southern Sweden
Chosen by Stephanie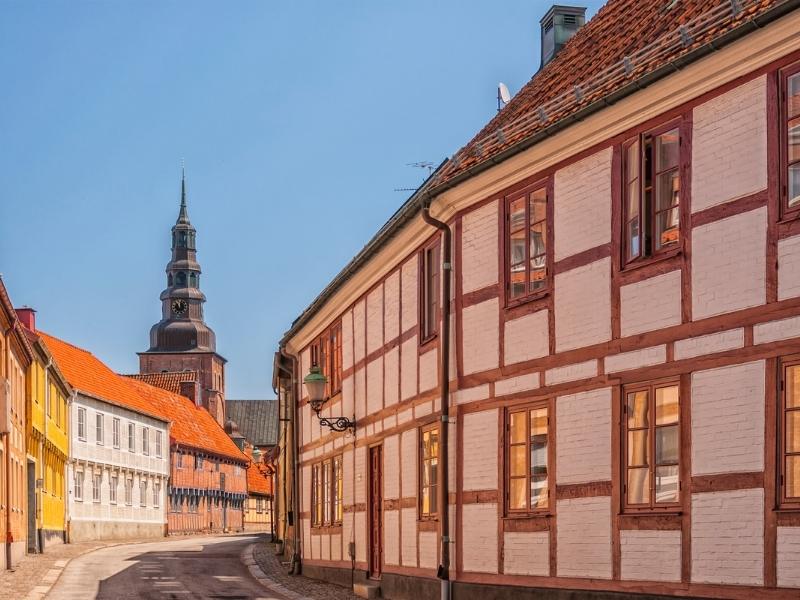 Occupied
Year of Release: 2015 (to 2020)
Number of Seasons: 3
Synopsis: The series takes place in a "near future" fictional time when, due to global events, Europe is dependent on Norway for oil and gas production.
The Prime Minister wants to move the country to renewable energy. However, the EU and Russia need Norway's oil and gas right now. So, Russia, with the EU's support, does a velvet glove occupation of Norway.
It is primarily a political thriller but there are interesting fascinating family dramas as well. The plot centres on the Prime Minister and his inner turmoil of patriotism and pragmatism.
Starring: Ane Dahl Torp, Henrique Mestard and Eldar Skar
Countries Featured: Norway
Chosen by Jennifer of FamilyTripGuides.com
Which countries do these Nordic Noir crime dramas originate from?
The best crime dramas in the Nordic Noir genre obviously originate from the Nordic countries of Sweden, Denmark, Norway, Finland and Iceland. Here is a list of which country the above crime dramas and Nordic Noir shows originate from.
Best Swedish Crime Drama
Wallander
The Bridge
Midnight Sun
Read – Best Swedish TV series and movies on Netflix
Best Danish Crime Drama
Those who kill
The Bridge
The Rain
Read – Best Danish series on Netflix
Best Finnish Crime Drama
Best Norwegian Crime Drama
Borderliner
Occupied
Ragnarök
Lilyhammer
The Chestnut Man
Read – Best Norwegian TV series on Netflix
Best Iceland Crime Drama
The Valhalla Murders
Trapped/Entrapped
Read – Best Icelandic TV series on Netflix
Watch more great TV shows from around the world
If, after watching this great selection of Nordic Noir Netflix shows and Scandinavian series, you want more binge-worthy shows check out these best TV series from around the world:
Enjoy reading too? These selections of books set in countries around the world will provide inspiration: