If you are looking for some of the best Scandinavian movies and shows on Netflix we have you covered! Get ready to add 5 of the best Swedish movies on Netflix and 5 Swedish television shows to your 'must-watch list!
Whether you enjoy Nordic Noir, comedies or romance films we have compiled this selection of the best Swedish films and TV shows available to watch on Netflix for 2021 and beyond.
The Scandinavian country of Sweden is located in Northern Europe. With a population of over 10 million, it is the fifth-largest country in the European Union by landmass with a total area of just over 450 000 km2.
Sweden is also known for being one of the most peaceful and politically stable countries in the world. It enjoys a high life expectancy with 82 years-old average, has an advanced welfare state with publicly funded healthcare and education systems as well as a generous social security system for its citizens which sees it consistently rank in the top 10 happiest countries in the world.
It's also a country with a rich history and culture with music, literature, art, architecture, design, museums and much more to enjoy.
Now you know a little about Sweden let's discover the best Swedish shows and movies on Netflix.
If you would like access to 15 Netflix libraries around the world (including USA/Canada) we recommend Surfshark VPN. You only need 1 subscription to cover every gadget in your house. Click here for more information about Surfshark
Swedish movies on Netflix
The 100-Year-Old Man Who Climbed Out the Window and Disappeared
The 100-Year-Old Man Who Climbed Out the Window and Disappeared is a 2013 comedy film that was directed by Felix Herngren based on a novel of the same name written by Jonas Jonasson. It tells the story of Allan Karlsson who climbs out of his bedroom window and goes on to live a full life filled with adventures and experiences.
It didn't do so well in the box office but it has been loved by many since its release to Netflix which is why we have included it on our list of best Swedish movies to watch on Netflix.
Duration – 1 hour 48 mins
Starring – Robert Gustafsson, Jens Hulten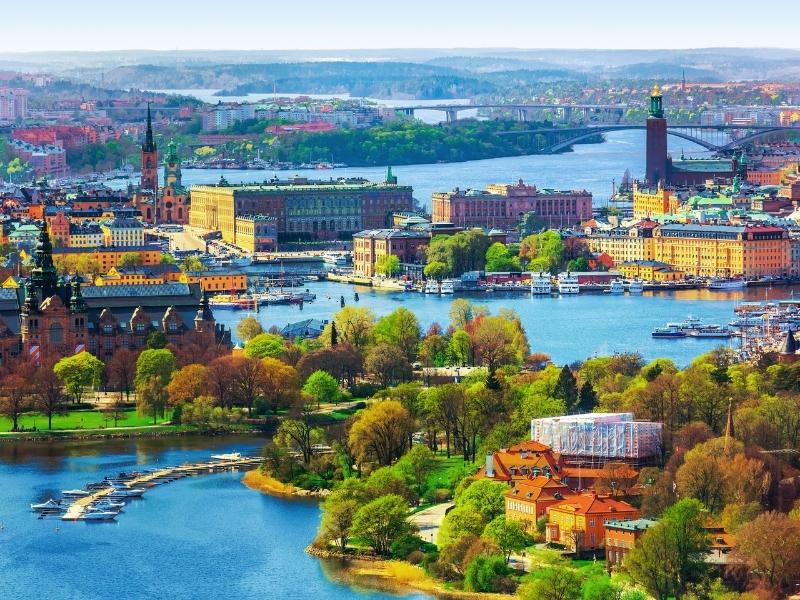 The 101-Year-Old Man who Skipped Out on the Bill and Disappeared
Released in 2016 as a sequel to the 100-year-old man who climbed out the window and disappeared this comedy spy movie was directed by Felix Herngren and Mans Herngren.
Following his 101st birthday Allan Karlsson and his friend's head to Bali to celebrate. What follows is a quest to discover the secret recipe for "Folksoda" a drink Allan created when he was a double agent spying during the Cold War.
Duration – 1 hour 48 mins
Starring – Robert Gustafsson, Jens Hulten
Filmed – Sweden, Russia, Bali and Germany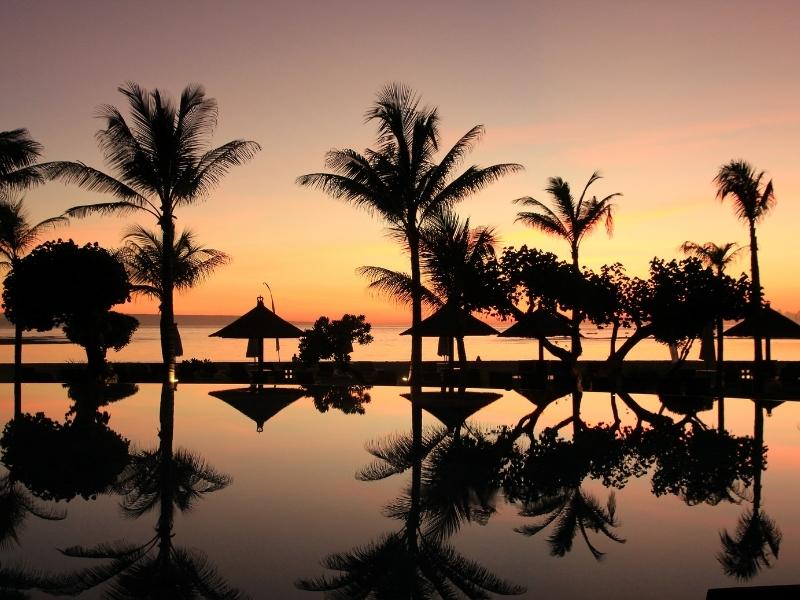 Dancing Queens
This Swedish film and comedy-drama tells the story of a dancer from a small town in Sweden who gets a cleaning job at a struggling drag club. She dreams of being in the show and disguises herself as a man in order to perform at the club.
Directed by Helena Bergstrom
Duration – 1 hour 26 mins
Starring Molly Nutley as Dylan Petterson and Fredrik Quinones as Victor.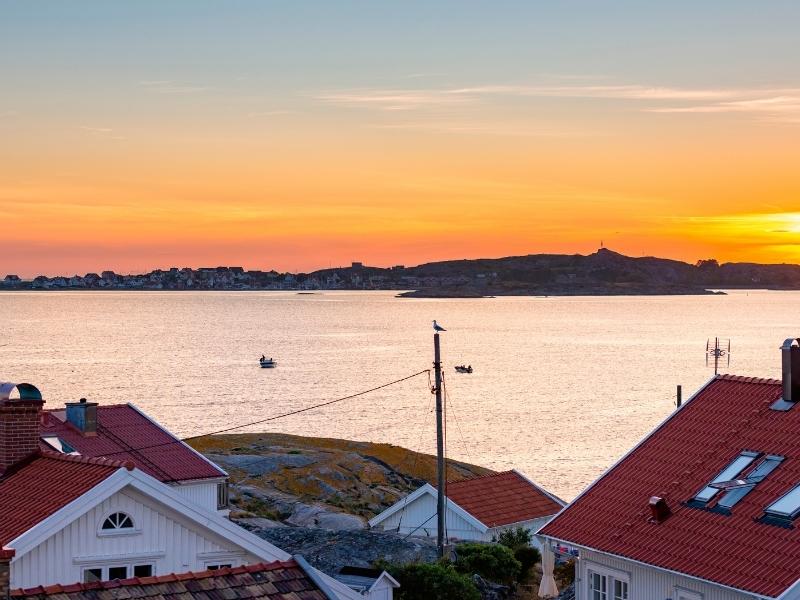 Red Dot
A young married couple on a trek in the Swedish wilderness discover they're being stalked by killers after making an innocent blunder. Johannes Kuhnke plays Einar, and Nanna Blondell is Nadja in this edge-of-the-seat drama.
Duration – 1 hour 26 mins
Starring – Nanna Blondall, Johannes Kuhnke, Anastasia Soulis
Filmed – Locations across Sweden and Norway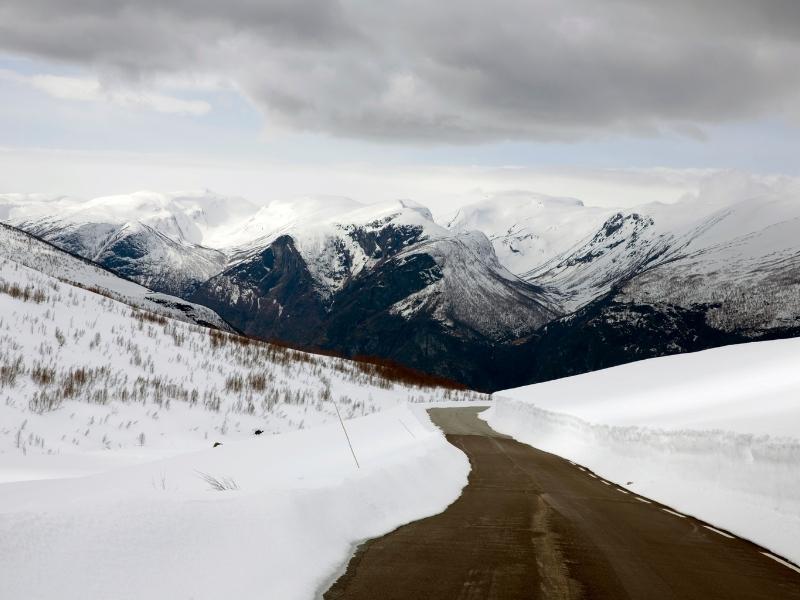 JJ+E
A coming of age story about two best friends – Elizabeth and John-John who are forced to say goodbye when one is deported back to his home country.
Genre – Romantic Teen Drama
Starring Edin Avdic as JJ and Måns Herngren as E. Directed by Felix Herngren
Duration – 1 hour 26 mins
DO YOU WANT TO WATCH THE GREAT SHOWS LISTED IN THIS GUIDE?
WITH SURFSHARK VPN YOU CAN!
✅ With Surfshark VPN you get unrestricted access to the Netflix libraries of 15 countries.
✅ Access to the US, UK and German Netflix libraries (plus a further 12 countries)
✅ Access the Amazon Prime libraries of 13 countries
✅ Access 6 Disney+ libraries
✅ 1 subscription covers every gadget in your house
Swedish TV shows on Netflix
Young Wallander
Based on the Swedish crime novels by Henning Mankell, Young Wallander is a prequel series and follows Kurt as he investigates and solves violent crimes.
In episode 1 Ystad police detective Kurt Wallander gets caught up in the case of a murdered girl on the run after leaving her abusive boyfriend. After a second girl goes missing Kurt is on a manhunt to catch the killer before he strikes again.
Genre – Crime TV drama/thriller
Number of series – 1 season, 6 episodes
Starring – Adam Paisson, Richard Dillane
Filmed – Vilnius Lithuania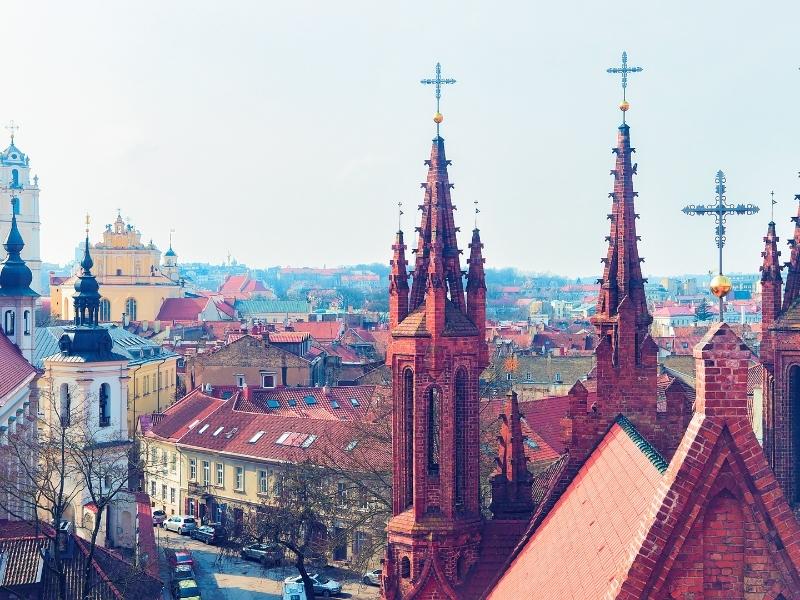 Quicksand
Based on the novel of the same name by Malin Persson Giolito, Quicksand tells the story of a teenage girl called Maja Norberg who is accused of murder.
Number of series – 1 season, 6 episodes
Starring – Hanna Ardehn as Maja Norberg, Felix Sandman as Sebastian Fagerman
Love & Anarchy
A married consultant and a young IT specialist start a lighthearted game where they challenge societal norms. The unintended consequences however cause them to reevaluate their lives.
Genre – Romantic TV Drama
Number of series – 1 season, 8 episodes
Starring – Ida Engvoll, Bjorn Mosten
Fallet
In a last-ditch effort to redeem themselves, two Swedish and UK detectives are given one final chance. They band together in order to solve grisly murders in an attempt to repair their tarnished reputation.
Number of series – 1 season 8 episode
Starring – Lisa Henni, Adam Godley
Young Royals
This teen drama series revolves around fictional Prince Wilhelm of Sweden and events at his elite boarding school Hillerska.
Genre – Romantic TV Drama
Number of series – 1 season 6 episodes
Starring – Edvin Ryding, Omar Rudberg

More to watch on Netflix from around the world