Are you a fan of Nordic Noir and Scandinavian crime novels?
If you have binge-watched all the Nordic Noir Netflix has to offer or are a book lover first and foremost you will love this selection of the best Nordic Noir books to read in 2023. Some of these books have been made into films or TV series but others have yet to hit the big (or small) screen.
You can read about some great new releases, some classic Nordic crime novels, and even some lesser-known gems that are sure to satisfy your craving for more crime fiction from Scandinavia. We've got everything from thrillers, mysteries, horror stories and psychological suspense novels so there is something for everyone here!
Whether it's an author who has already won awards or one who is just starting out we think all these Nordic Noir books deserve your attention! So what are you waiting for? Check them out now!
Best Nordic Noir books to read in 2023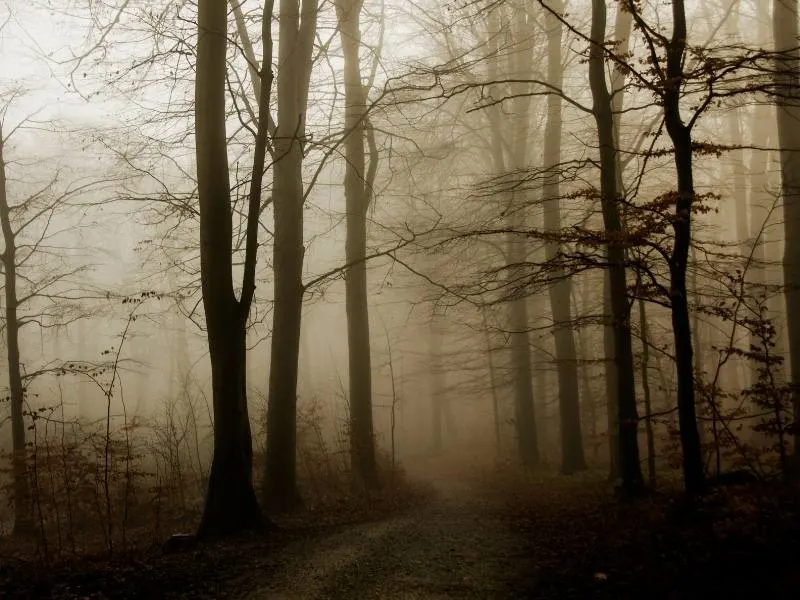 Scandinavian Noir: In Pursuit of a Mystery by Wendy Lesser
Scandinavian Noir is a collection of essays about the Scandinavian culture and people. Wendy Lesser, an American author with no previous knowledge of the region, writes about how she learned more about Scandinavia through her reading of Scandi crime novels.
She shares her experience visiting Sweden, Norway and Denmark for the first time and compares them to what she had previously imagined.
The book includes personal anecdotes from her travels as well as interviews with other authors who have written books on Scandinavian culture and history.
This is a great read for anyone interested in the culture behind Scandinavian crime fiction.
The Darkness: A Thriller (The Hulda Series, 1) by Ragnar Jonasson
The Darkness is the first book in a new atmospheric and complex thriller series. Spanning the icy streets of Reykjavik, the Icelandic highlands and cold, isolated fjords, The Darkness is a tale of murder, corruption and revenge.
When Detective Inspector Hulda Hermannsdóttir of the Reykjavik police is forced into early retirement, she is told she can investigate one last cold case of her choice―and she knows which one.
Smilla's Sense of Snow by Peter Hoeg
"A dark, exotic stranger in a strange land." Smilla Jaspersen is a Greenlander who has been living in Copenhagen for many years. She thinks more highly of snow and ice than she does of love. And now she's convinced that she has uncovered a shattering crime…
It happened in the Copenhagen snow. A six-year-old boy, a Greenlander like Smilla, fell to his death from the top of his apartment building. While the boy's body is still warm, the police pronounce his death an accident..
The Lost Village: A Novel by Camilla Sten
Alice Lindstedt has been obsessed with the vanishing residents of the old mining town, dubbed "The Lost Village," since she was a little girl.
In 1959, her grandmother's entire family disappeared in this mysterious tragedy, and ever since, the unanswered questions surrounding the only two people who were left—a woman stoned to death in the town center and an abandoned newborn—have plagued her.
She's gathered a small crew of friends in the remote village to make a film about what really happened.
The Paintings of Rauma: Nordic Noir from Finland by John Swallow
The Paintings of Rauma is a Nordic Noir crime adventure and murder mystery set in the beautiful coastal city of Rauma, Finland.
The story begins with a minor incident that sets off a chain of events involving theft, murder, passion and hidden treasure.
Jussi Alonen is a local Police Officer whose life takes an unexpected turn when someone from his past returns to town.
A gang of criminals are wreaking havoc across Finland, Sweden and Singapore as they make their way around the world looking for hidden treasure.
Double Blind: The Icelandic Manuscript Murders by Sara Winokur
Brynja, a forensic geneticist, receives an anonymous poem. It is the first of many that she will receive over the next few days. The poems are cryptic and linked to her twin brother's disappearance twenty years earlier.
As Brynja begins to unravel the clues, more poems arrive bearing dire consequences for those who receive them: the guard of the medieval manuscript of Icelandic sagas that possibly has the answer to her burning question, the prime minister's secretary, and finally even Pastor Finnur.
Storytellers by Bjørn Larssen
"I am a hermit and blacksmith, and I live alone on the outskirts of Reykjavik. My only neighbors are sheep. No one knows my name or where I came from, but that's how it should be.
The night before Easter 1920, an injured stranger arrives at my door, begging for shelter. By telling me his story he might save his life – but by hearing it I risk losing mine!"
The Boy in the Suitcase by NIna Borg
Nina Borg is a compulsive do-gooder who can't say no when someone asks for help—even when she knows better.
When her estranged friend Karin leaves her a key to a public locker in the Copenhagen train station, Nina gets suckered into her most dangerous project yet. Inside the locker is a suitcase, and inside the suitcase is a three-year-old boy: naked and drugged, but alive.
The Kingdom by Jo Nesbø
The Kingdom by Jo Nesbo is the newest thrilling novel from the internationally bestselling author of The Snowman and Headhunters.
Roy has never left the quiet mountain town he grew up in, unlike his little brother Carl who couldn't wait to get out and escape his troubled past.
Just like everyone else in town, Roy believed Carl was gone for good. But Carl has big plans for his hometown. And when he returns with a mysterious new wife and a business opportunity that seems too good to be true, simmering tensions begin to rise.
The Girl Who Died by Ragnar Jonasson
A remote fishing village in Iceland's Westfjords. A place where the fish never stop biting and the nights never end. A place that Una can call home for a while, even if she doesn't quite fit in.
Una arrives in Skálar at Christmas time, hoping to earn some teaching credentials and get her life back on track. But things don't go as planned: The schoolhouse is closed up tight, there are no jobs to be had, and Una soon learns that this close-knit community has a shocking secret.
The Crow Girl by Erik Axl Sund
As a young girl, Sofia Zetterlund witnessed the brutal murder of her mother and sister. Since then, she has dedicated her life to helping victims of violent crimes.
But when Sofia is called upon to help Detective Superintendent Jeanette Kihlberg with the investigation of a series of gruesome murders by a serial killer, she finds herself haunted by memories—and doubts about her own sanity.
The murders are eerily reminiscent of those that took place in Stockholm many years ago—murders that were never solved.
Victim 2117: A Department Q Novel by Jussi Adler-Olsen
The first installment of the electrifying Harry Hole series of crime thriller novels.

Inspector Harry Hole is dispatched to Sydney and watches as a murder case unfolds before him, but has firm instructions not to get involved with any trouble or investigation because he's just there for observation purposes only — though this doesn't stop him from making friends along the way!
One such friend turns out to be one-half (lead detective) suspect in these murders; together they discover that their leading suspicion was right on target: This newest victim wasn't murdered by men unknown…she had been stalked.
The Girl Who Takes an Eye for an Eye (Millennium Series) by David Lagercrantz
THE GIRL WHO TAKES AN EYE FOR AN EYE is the first part of David Lagercrantz's continuation of the Millennium series by Stieg Larsson probably the most famous series of Scandinavian crime writing there is! This new novel is based on Larsson's notes and follows the adventures of Lisbeth Salander (the girl with the dragon tattoo) and journalist Mikael Blomkvist as they work to uncover her past.

A gifted hacker with a taste for social justice, Lisbeth Salander finds herself at odds with ruthless forces determined to silence her.
More books to read (plus TV series & movies to watch)
So there you have it, the best Nordic Noir books and Nordic crime fiction to read in 2021. If you want something a little different from the Nordic Noir crime genre we've got plenty for you to choose from!
Check out our must-read book recommendations set in different parts of the world (including Scandinavia)
Prefer to watch great TV shows or movies? Check out our selection of the best Netflix shows (and movies) from around the world.