Planning a trip to Malmö in Sweden? Whether you are visiting on a day trip from Copenhagen or as part of a longer vacation to Sweden discover the best things to do in Malmö in my guide.
Malmö is Sweden's third-largest city (after Stockholm and Gothenburg). This coastal city is located in southern Sweden only 28 kms as the crow flies from the Danish capital of Copenhagen.
It is easy to cross the Øresund bridge from Copenhagen to Malmö if you want to visit for a day trip.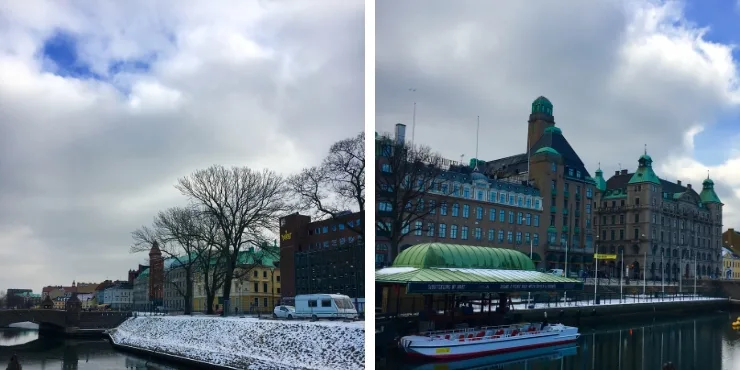 Malmö Travel Guide
Things to do in Malmö
I recommend strolling to the Gamla Staden (The Old Town) in the heart of the city. This historic district is home to many buildings dating back centuries.
1.The Stortorget
You can't miss Malmö's oldest and largest square as you walk into the centre of the city (the Gamla Staden) Created in 1540 the square is surrounded by buildings that date back to the 16th century.
Don't miss the statue of King Karl Gustav which is right in the centre of the square.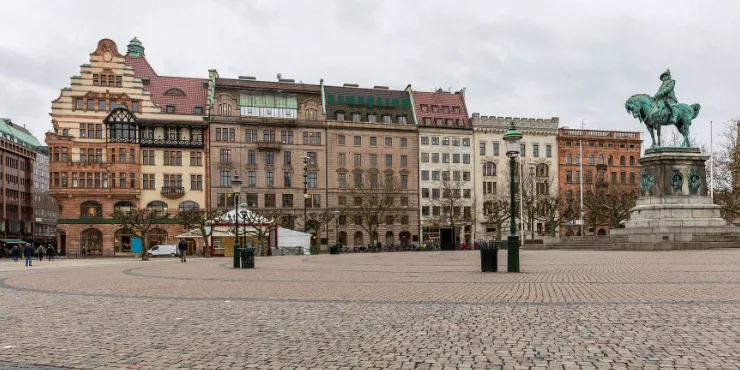 2.The Lilla Torg
This little square paved with cobblestones and lined with half-timbered houses and shops dates back to 1592. With many cafes and restaurants, this is the place to visit for a coffee and cake.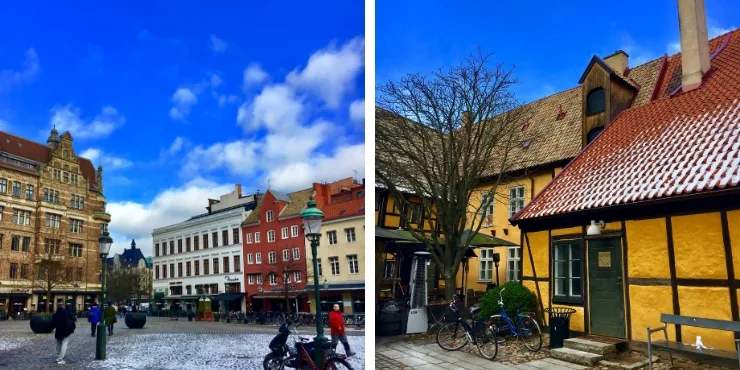 3.The Turning Torso
The tallest building in Sweden this neo-futuristic architectural masterpiece is also an apartment block.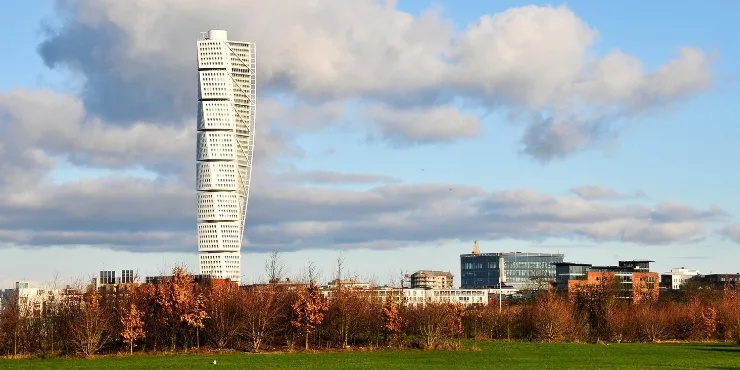 4. Malmö Castle
Built in the 16th century by King Christian III of Denmark Malmöhus Castle was destroyed and rebuilt numerous times over the centuries following battles between the Swedes and the Danes.
The castle houses the Natural History Museum, Museum of Art and the Tropicarium Aquarium.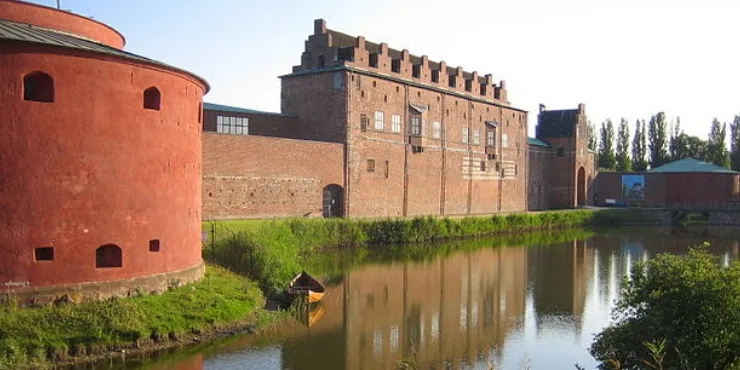 5. St Petri Church
The oldest building in Malmö the church, built in the Gothic style, dates back to the early 1300's.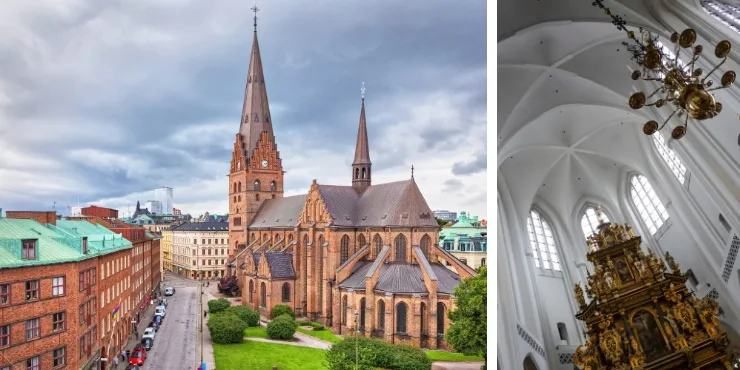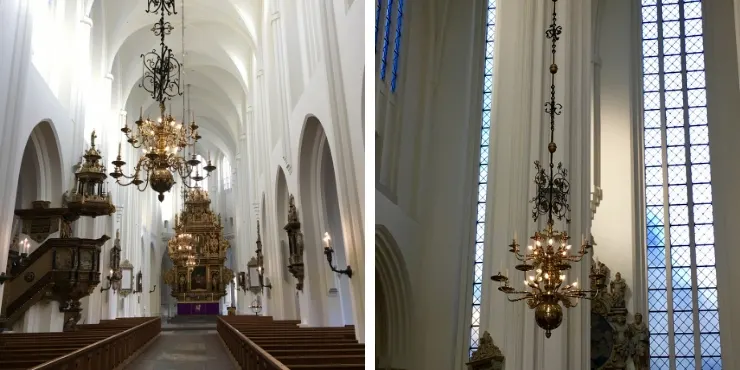 6. Folkets Park
Folkets Park is Malmö's largest outdoor recreation area and the oldest public park in the world. In the summer months there are open air concerts, markets and an amusement park to enjoy.
During the warmer months why not take a picnic to the park or purchase some food from the many food stalls.
In the winter months the paddling pool is converted into an ice rink. The park is popular with locals and a great place to take kids for the day.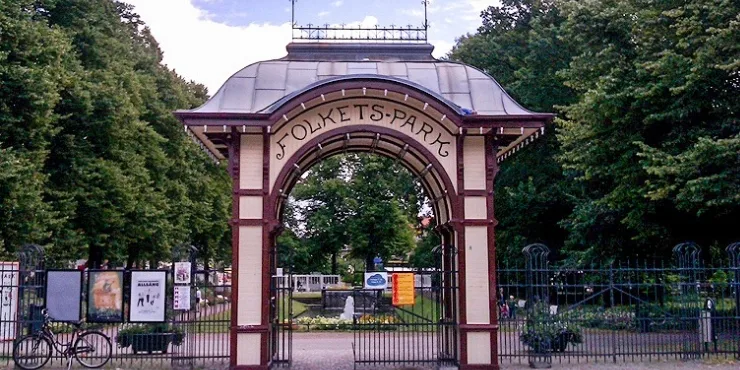 7. Øresund Bridge
The magnificent Øresund Bridge connecting Denmark and Sweden is the longest combined road and rail bridge in Europe.
The first part stretches for 8 kilometres from Malmö to the artificial island of Peberholm. At this point it connects to a 4 km tunnel to Copenhagen. The bridge opened in 1999.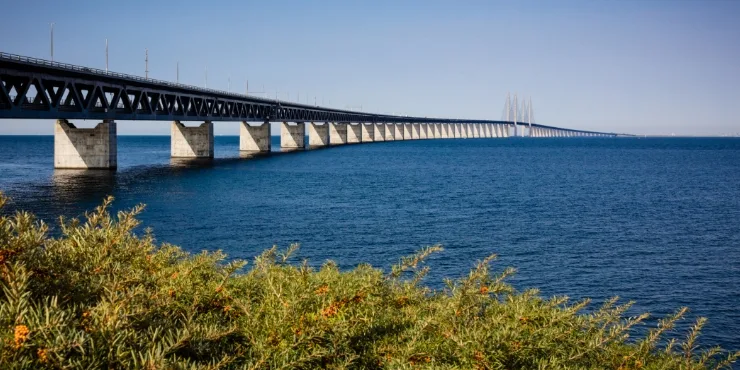 8. Sodergaten
Södergatan is Malmö 's main shopping street. There are some interesting sculptures along the street and some great little arcades to walk through.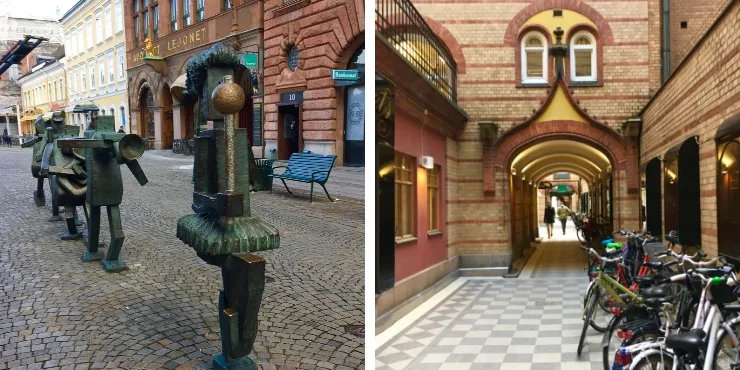 9. Malmö Rådhus (City Hall)
The Malmö Rådhus or city hall was built in 1544–1547. It was restored in the late 19th century with the Dutch Renaissance style facade you see today.
The cellar vaults which are still in their original form is the location of the Rådhuskällaren restaurant which is one of the most famous restaurants in Malmö.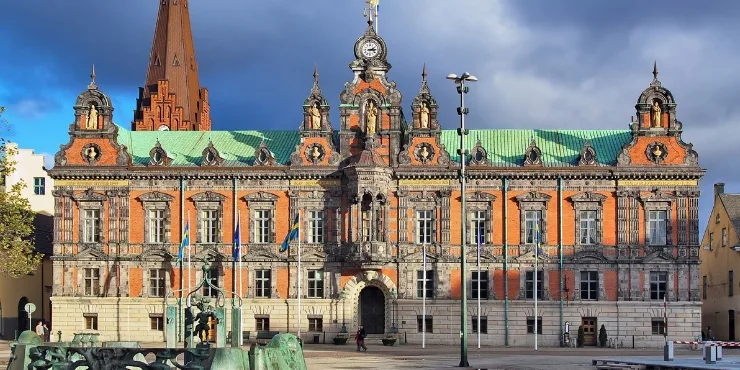 Map of Malmo's main sights
Plan your trip to Malmö – FAQs
What are the best ways to travel to Malmö from Copenhagen
If you are Copenhagen and want to travel to Malmö I have written a comprehensive post with all the various options detailed about how to make the journey from Denmark into Sweden.
You can read all about it here – How to travel to Malmö from Copenhagen
If you are in Malmö and wish to travel to Copenhagen (highly recommended) there are a number of ways to make the trip on public transport.
By train
Take the train from Malmö Central to Copenhagen. It is possible to purchase a 24-hour return ticket from the machine. This ticket is also valid for public transport in central Copenhagen.
By bus
There are many options to travel between the 2 countries by bus.
Flixbus offers regular bus transfers – you can purchase your tickets and find times from The Train Line by clicking this link.
The bus journey takes approximately one hour.
Read more – Things to do and see in Copenhagen
Are there any recommended tours in Malmö?
There are a number of tours available in Malmö which will enhance your visit. These are my top choices:
See the sights of Malmo like a local on a small group 3-hour bike tour and marvel at impressive monuments such as the Turning Torso tower and 15th-century Malmö Castle
Malmo is an unhurried city that combines a medieval core with a cosmopolitan vibe. With its many historic buildings and parks, it is perfect for a walking tour
Visit two countries in one day with this 8-hour guided tour. Sightseeing through the city of Lund and Malmö and visit the cities most important landmarks. Take a picturesque ferry trip over the Øresund, visit Hamlet's castle and the Øresund Bridge in a day.
CLICK HERE FOR MY COMPARISON OF THE BEST MALMO TOURS – 7 OPTIONS TO CHOOSE FROM »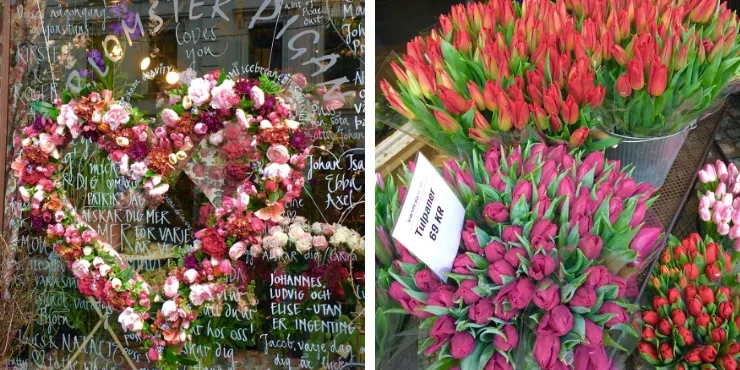 What accommodation options are there in Malmö?
There are hotels to suit all budgets in Malmö.
Practical tips for visitors to Malmö
If you are visiting from Denmark don't forget your passport!
If you are visiting from Denmark be aware that Swedish Krone are not the same as Danish Krone. Credit cards are accepted in everywhere in Sweden and we managed with no cash on a day trip. Cash isn't even accepted on buses.
If you arrive by train the tourist information is situated next to the train station. There are maps of Malmö available including a cycle map. Cycling is very popular in Scandinavia and Malmö is no different. There are bicycles available for hire in the tourist information.
Alcohol is extremely expensive in Sweden. Outside of bars/restaurants the only place to purchase alcohol is at Systembolaget stores which are government owned. Although alcohol is served to those aged 18+ in bars and restaurants only those aged 20+ can purchase from a Systembolaget store.
The Swedes (like the British) are fond of queuing. Take a number and wait your turn!
Fika is the Swedish name for a coffee break ++. It is a time of day (morning and afternoon) when everyone stops for a coffee and a cake and a moment to pause, slow down and socialise with others.
Tap water is safe to drink in Sweden.
As with all the Scandinavian countries English is widely spoken
Enjoy your visit to Malmö!
You will find lots to read about visiting Scandinavia on this website including articles about Norway, Denmark, Sweden and Iceland.
If you enjoy reading about a destination before your visit you may like my best book lists for Denmark, Norway and Iceland.