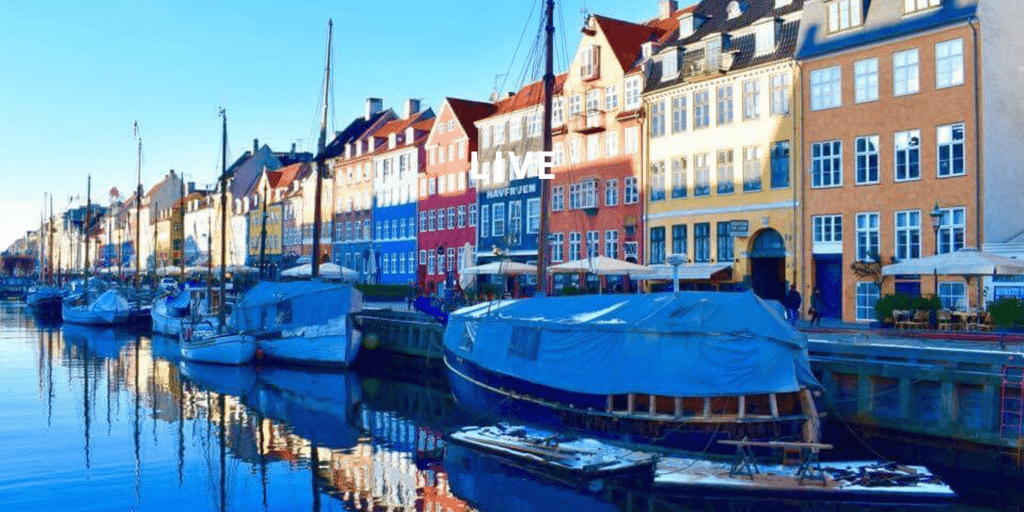 Wonderful wonderful Copenhagen…so the song goes! And it is – wonderful. If you are planning a visit here are a few of our favourite things to do in Copenhagen Denmark! 
I would also say that these are all things that it is possible to see in Copenhagen in one day too. It would be very busy day but it may be possible with careful to do it all!
---
Nyhavn
---
I am sure you will have seen photographs of Nyhavn – along with a certain little mermaid it must be the most instantly recognisable image of the city. It is the waterfront and canal district constructed in the late 1600's. It was a busy port area but is now a haven for both tourists and locals alike. There are bars and restaurants aplenty and it is a pretty place to wander.
The colourful houses along the canal make this a fantastic place to get that iconic photo!
Tip – This is also the place to catch boat trips – the boats are designed to fit under all the low bridges that span the canals and a trip is a great way to get your bearings.
---
The Little Mermaid
---
I have to include this – but I also want to mention Hans Christian Anderson. I read a blog recently where a visit to the little mermaid was mentioned though the narrator said she had no idea why it is something everyone wants to see. This did shock me a little!
Hans Christian Anderson's fairy stories – the Ugly Duckling, the Little Mermaid. the Little Matchstick Girl  to name a few – are so well known and I am sure we are all familiar with them. He was a famous and popular writer during his life time (1805-1875) and spent many years living in Copenhagen – in Nyhavn!!
There is a HC Anderson Fairy-Tale House with exhibitions about the man and his fairy stories which you can visit to find out more.
To get to see the statue it is a short stroll from Nyhavn along the waterfront. I read on another blog that it is too far out to walk to but we enjoyed the stroll. There are hop-on hop-off buses which will take you there too if you prefer not to walk.

Some tours available from Viator include
Tip – if you are visiting in winter I strongly suggest you wrap up warmly! It was -7 the day we visited the mermaid and we were glad of the hand warmers, hat, scarf, gloves etc we were wearing (and still froze!) You will get a view of the statue if you take a boat trip but only from behind.
If you are interested in re-acquainting yourself with his fairy tales:
Beautifully illustrated throughout, this is a collection of fairy tales by Hans Christian Andersen retold for younger readers. It includes 'The Emperor's New Clothes', 'The Little Mermaid', 'The Ugly Duckling', 'The Snow Queen', 'The Princess and the Pea' and other classic stories, as well as a short biography of Hans Christian Andersen.
The timeless classic that has fascinated readers young and old for many generations is now available in a classic edition, hardcover format, featuring original illustrations by world renowned illustrator Charles Santore. The adventures of the young mermaid princess splash life across the pages of a story full of belonging, hope, love and sacrifice.
Read more great books about Denmark before you arrive in my selection of BEST BOOKS SET IN OR ABOUT DENMARK!
If you are travelling to Copenhagen with family here is a great guide to things to do in Copenhagen with small children to get the most out of your stay.
---
Paper Island
---
So you have taken a boat trip, walked around Nyhavn, strolled up the see the Little Mermaid….so what next but FOOD!!! Now Copenhagen is not cheap – nope its really really expensive. Really. So if you are not millionaire travellers then I suggest you head to Paper Island for some street food!
It is on the opposite side of the harbour to the Little Mermaid and Nyhavn but there is a pedestrian (and cyclist) bridge across from Nyhavn. It has the Opera House and the Royal Playhouse in the same area – and has the world famous Noma next door!
The street food market is inside big industrial halls which were previously used for paper storage! Hence the name!!
It has a great atmosphere and we ate here every day (a good breakfast at the hotel kept us going until late afternoon and as the food halls were on the way to our hotel we made good use of the food venue!)
You get a great view from there too across the harbour!
---
Strøget
---
The main pedestrianised shopping street in Copenhagen and one of Europe's longest. Wander up it and off its side streets – stop for coffee/hot chocolate/tea and cake!
Find the round tower – Europe's oldest functioning observatory and climb it to enjoy panoramic views of the city.
Continue past the round tower and on to another indoor food market – Torvehallerne  – this one a little more expensive than Paper Island!
---
EXCLUSIVE ACCESS TO MY RESOURCE LIBRARY BELOW
---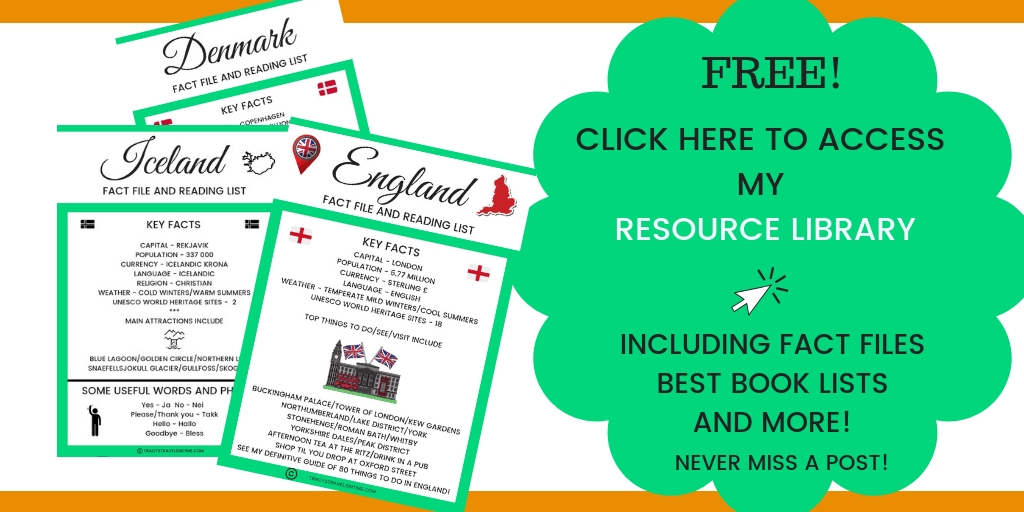 ---
Other things to see in Copenhagen Denmark
---
Tivoli was shut as we visited Copenhagen in winter – it is open again between 24 March and 23 September 2018. I would love to have gone inside but we just stood at the gates wistfully looking inside!
Museum and present home of the Danish Royal Family. The daily changing of the guard is something we would like to see on our next visit! Find out more about the Palace here!
We were going to visit but the weather turned more inclement so the most we did was walk around the outside of this area of Copenhagen which is totally independent of the Danish government. Christiania was established in 1971 by a group of hippies and is today still inhabited and is a mix of homes, art studios, eateries and music venues. Photography is not allowed in Christiania.
Not very far away across the Oresund Bridge is Malmo in Sweden! We popped over for a few hours and had an enjoyable stroll around the Swedish city (and yes added another country to my count lol). I will write it up in a future post but the easiest way to get across is by train which takes approximately 35 minutes. You have to get catch the train from Copenhagen Airport but trains leave very frequently.
If you are spending enough time in Denmark I would also recommend a visit to Aarhus in Jutland – Aarhus was the European capital of culture for 2017.
---
Things to do in Copenhagen Denmark – The important stuff to know!
---
Denmark is in the EU but they do not use the Euro – though some places may accept them. Make sure you have Danish Krone with you! Everywhere seemed to accept cards too though. (Also Swedish Krone is not the same as Danish Krone!)
There is a Copenhagen card available which gives deals on transport and attractions in Copenhagen – we didn't buy it but more due to lack of planning than anything!
Be aware that there are bicycles everywhere! There are cycle lanes but bikes do seem to hurtle out of no-where. It is one of the most cycle friendly cities – bikes are available to hire.
We stayed at the Hotel Bella Sky when we were in Copenhagen – you can read my review and book the hotel at – "A review of the Hotel Bella Sky Copenhagen"
---
EXTRA READING TO PREPARE FOR YOUR TRIP
---
---
PIN FOR LATER  Things to do in Copenhagen Denmark
---
Things to do in Copenhagen Denmark
---
Tracy's Travels in Time on Youtube
---
[wpdevart_youtube]zBqIsBU7y04[/wpdevart_youtube]