This post may contain compensated links. Please read our disclaimer for additional information.
Are you planning to visit Iceland?
Why not prepare for your trip to Iceland by reading some of the fantastic novels set in this stunningly beautiful country!
In this selection I include some of the best Iceland books – fiction and non-fiction – about Iceland to help prepare you for your visit. Elf stories, Viking dramas, and murder mysteries.
Iceland has a very strong literary and story telling culture. It is traditional to give books as gifts at Christmas and every Icelander receives at least one book under the Christmas tree.  Iceland also publishes more books per capita than any other country in the world. The majority of books are published and sold in the 2 months running up to Christmas. This is called the jólabókaflóð or the Christmas book flood!
This love of story telling is reflected in Icelandic culture. The famous Icelandic Sagas appeared in written form in the 13th century. During the long dark winters in Iceland a tradition built of communal reading and story telling. What better way to get through the harsh cold conditions then sitting round a warm fire listening to tales, poetry and stories? So not only are they amazing story tellers but they also have a beautiful yet brooding landscape to set them in!
BEST ICELAND BOOKS 
FICTION | NON-FICTION
ICELANDIC COOKERY | CHILDREN'S BOOKS
---
THE BEST ICELAND BOOKS: FICTION
---
BURIAL RITES by Hannah Kent
---
A fantastic literary debut. This book is inspired by a true story about the final days about a woman accused of murder in Iceland in 1829.
---
THE SAGAS OF ICELANDERS 
---
This volume includes ten sagas and seven shorter tales set around the turn of the last millennium. If your interest is in Viking Sagas this book is for you!
---
DARK ICELAND SERIES : SNOW-BLIND by Ragnar Jonasson
---
Set in a quiet fishing village in northern Iceland this brilliant debut novel from Ragnar Jonasson will keep you enthralled until the very last terrifying page. Introducing Ari Thor the central character across The Dark Iceland Series
 this novel typifies the murder mystery genre in which the Nordic countries excel.
---
INDEPENDENT PEOPLE by Halldor Laxness
---
A true masterpiece of Icelandic fiction Independent People is a deeply rewarding novel. Written by  Nobel prize winning author Halldor Laxness Iceland's most prolific author.
---
THE LITTLE BOOK OF THE HIDDEN PEOPLE 
---
A fabulous book about Icelandic folklore. A folklore that is rife with tales of elves and hidden people that inhabited hills and rocks in the landscape. If you read this before you go you will know exactly what to look out for!
---
THE FISH CAN SING by Halldor Laxness
---
Another choice written by Iceland's most well know author Halldor Laxness. He was awarded the Nobel Prize for literature in 1955.
This novel gives a great introduction to Iceland and in particular Reykjavik in the early 20th century.
---
THE BEST ICELAND BOOKS: NON-FICTION
---
RICK STEVES ICELAND
---
I love Rick Steves and who better to have by your side as you hike vast glaciers, marvel at steaming volcanic lakes, and explore the land of the midnight sun!
---
THE LITTLE BOOK OF TOURISTS IN ICELAND
---
Iceland is in the middle of a tourist boom and it if we are visiting we need to do it responsibly or we will end up destroying what is so special about it.
 This is an essential companion for anyone visiting the country and if you only buy one book before you visit this is the one!
---
THE LITTLE BOOK OF ICELANDIC
---
Icelandic is one of the oldest languages in the world! This book will introduce you to its complexities and more (sections on slang and curse-words!) If you are interested in Icelandic culture and their language this is a must-read!
---
THE LITTLE BOOK OF THE ICELANDERS
---
A collection of 50 mini essays all about Icelanders – learn all about their quirks and foibles before you go!
---
THE LITTLE BOOK OF THE ICELANDERS IN THE OLD DAYS
---
A light and humorous look at life in Iceland over the centuries!
---
ICELAND 101
---
Packed full of tips to ensure your trip to Iceland is as smooth as possible – written by Icelanders who should know what they are talking about!
---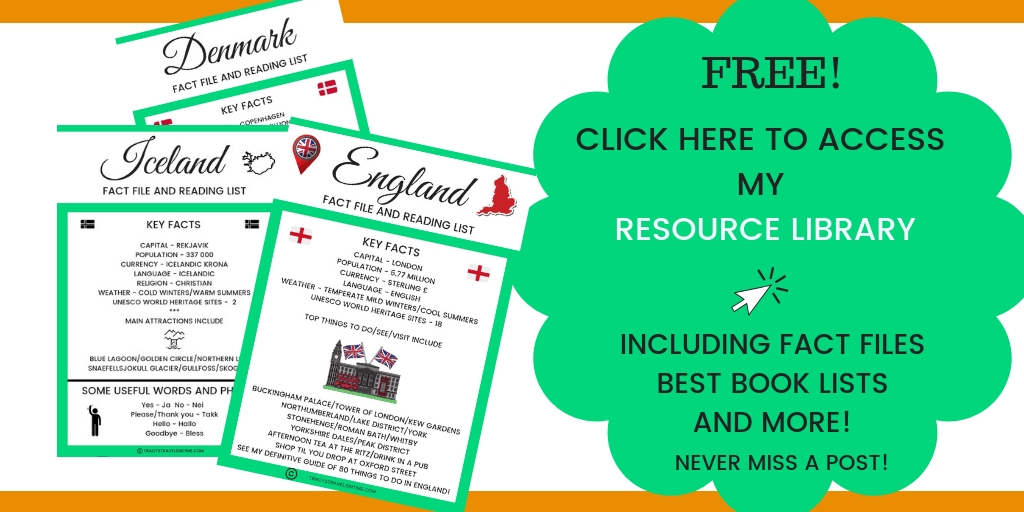 ---
THE BEST ICELAND BOOKS: CUISINE
---
HOMESTYLE ICELANDIC COOKING FOR AMERICAN KITCHENS
---
Whether you're looking to connect with your roots, try something new or already love Icelandic cooking, this book is a must for your cookbook shelf.  This is a collection of 25 traditional everyday Icelandic recipes, translated with step-by-step instructions.
---
 NORTH – THE NEW NORDIC CUISINE OF ICELAND
---
---
FIRE AND ICE – CLASSIC NORDIC COOKING
---
THE BEST ICELAND BOOKS: CHILDREN'S BOOKS
---
THE SMART KIDS GUIDE TO ICELAND
---
---
MY TRIP TO ICELAND
---
Kids can record their own travel adventures and make a treasured memory book for their trip to Iceland!
---
 HAVE FUN IN ICELAND
---
Explore Iceland with your favourite characters including Donald Duck!
---
LIFE ON SURTSEY
---
---
THE GUARDIANS OF ICELAND
---
Children and adults alike will love these short stories all about trolls, elves and the hidden people! Contains 25 short stories!
---
KINDLE UNLIMITED FROM AMAZON
---
Do you read books on your kindle? I love mine and it means I can literally take hundreds of books with me when I travel – no worries about luggage allowance or weight restrictions.
If you read a lot of books why not consider signing up to Amazon's Kindle Unlimited program?  For only $9.99/ £7.99 you get access to unlimited ebooks, audiobooks, magazines for any device. It really is a great program and if you click on the link you get  your first 30 days is absolutely FREE!!
---
PREFER AUDIO BOOKS?
---
Audible, an Amazon company, offers the world's largest selection of digital audiobooks and spoken word content. With Audible, customers can listen anytime and anywhere to professionally-narrated audiobooks across a wide range of genres.
***
YOU MAY ENJOY THESE POSTS ABOUT TRAVEL IN SCANDINAVIA
***
---
PIN FOR LATER – The Best Iceland Books to Read
---
YOU MAY ENJOY THESE POSTS TOO!
---
---
Over the last 50 years I have lived and worked in 7 countries on 4 continents and travelled to many more. I enjoy exploring and learning about new places and meeting people on my travels. History, reading, photography, nature and wildlife are my interests and I am ALWAYS researching and planning my next trip (preferably by train)
With a lifetime of travel experience, and a network of friends all over the world, I share genuine insider guides, recommended best book lists and train journey inspiration to help YOU travel authentically to some of the most beautiful places on earth.
Come and join me as I travel the world one country (and train journey) at a time!
This post may contain compensated links. Please read our disclaimer for additional information.