Since I moved to Australia I have discovered some wonderful books about Australian animals to share with children. With so many unique and wonderful creatures large and small that aren't found anywhere else in the world these books are a great way to introduce Australian animals to your children whatever their ages.
If you are planning to visit Australia or even move there these books will introduce them to Aussie wildlife. Of course, if you live in Australia this post will also provide you with loads of ideas for great books to read to your kids.
If you are emigrating to Australia these books will also help children feel more at home at school when other kids talk about possums, kangaroos, quokkas, platypus and wombats amongst others!
I have loved learning about the different animals and I enjoy reading some of these popular books to the children I teach.
So here are some great books about Australian animals to share with children of all ages.
BABY TO AGE 2
AN AUSTRALIAN ABC OF ANIMALS
An Australian ABC of Animals is a beautifully illustrated alphabet book by well-known Aboriginal artist Bronwyn Bancroft. A great way to introduce the alphabet and explore Australian wildlife! Animals include: kangaroo, bandicoot, wombat, echidna, cockatoo, frog and goanna—and many more.
AN AUSTRALIAN 123 OF ANIMALS
An Australian 123 of Animals is a beautifully illustrated first numbers book by well-known Aboriginal artist Bronwyn Bancroft. A great way to introduce numbers and explore Australian wildlife!
POUCH
A lovely board book which tells the story of a baby kangaroo's first steps towards independence.
AGES 2 – 4
AGES 4-7
OVER IN AUSTRALIA
A fun book to share with your children! Australian animals are unique. Sing, clap and count to the rhyme of "Over in the Meadow" and learn about wallabies, koalas, wombats, and more.
DIARY OF A WOMBAT
A wombat's work is never done! Take a trip with a wombat, and discover the ins and outs of her day in this modern classic Australian picture book. There are holes to be dug and territory to be defended – and don't forget all the eating and sleeping that needs to be squeezed in too!
DIARY OF A BABY WOMBAT
A wombat's work is never done! The star of the international bestseller Diary of a Wombat is back with a new mouth to feed! .
POSSUM MAGIC
A great book for 5-7 year olds and a firm favourite in Australia! Got to love the possums!
WOMBAT WALKABOUT
Early one morning when the sun came out, Six woolly wombats went walkabout. This whimsical counting poem follows six brave little wombats on walkabout in the Australian outback.
But the wilderness is bound to bring more excitement than an innocent counting game. Soon enough, the curious wombats learn to beware the hungry dingo!
KOALA LOU
When Koala Lou's mother becomes so busy that she forgets to tell her firstborn how much she loves her, Koala Lou enters the Bush Olympics, intending to win an event and her mother's love all at one time.
SOMETIMES I LIKE TO CURL UP IN A BALL
Sometimes I like to curl up in a ball So no one can see me because I'm so small.
Little wombat spends a day doing favourite things! What could they be?
HEART IN THE POCKET
THERE'S AN OUCH IN MY POUCH
Willaby Wallaby is not happy. There's an ouch in the pouch and it's making him grouch!
So off he hops to the Blue Billabong to find a new home.
EDWARD THE EMU
A lovely story about Edward the Emu. He decides he is tired of being an emu, so he decides to try being something else for a change.
EDWINA THE EMU
The sequel to the popular "Edward the Emu", Edward and his mate, Edwina, are the proud parents of 10 little emu chicks.
WOMBAT STEW
A favourite in Australia with a few generations enjoying the tale since it was first published in 1984.
MARSUPIAL SUE
Young Sue really doesn't like being a kangaroo, so she goes off to find something better.
First she tries climbing the trees like a koala, but that doesn't work.
HOP UP! WRIGGLE OVER!
"Hop up! Wriggle over! Wakey-wakey: hungry!" Thus starts a full and busy day for an appealing animal family.
Simple onomatopoeic words and irresistible illustrations capture familiar routines in a young read-aloud containing a warm and subtle reminder that families come in all shapes and sizes.
I LOVE IT WHEN YOU SMILE
When Little Roo wakes up he just feels grumpy. His mother tries everything to make him feel better but nothing seem to working
ESCAPE TO AUSTRALIA
In this adventurous installment of James Patterson's bestselling Middle School series, everyone's favorite underdog hero Rafe Khatchadorian is headed to the dangerous wilds of Australia!
AUSTRALIA
Join intrepid explorer Benjamin Blog and his inquisitive dog Barko Polo as they travel to Australia!
A KID'S GUIDE TO AUSTRALIA
BOOKS ABOUT AUSTRALIAN ANIMALS TO SHARE WITH CHILDREN
I am sure you will have found lots of great books about Australian animals to read to (and with) your kids from this selection.
If you want to learn more about Australian animals do take a look at my articles about Queensland native animals and where to find them, my experiences of whale watching off the Queensland Coast , where to see kangaroos on a beach at sunrise or even my guide to native species and where to find them in Tasmania.
My selection of books about Australian animals is also the place to look for more information and (if you think you know enough already) why not take my Australian animals quiz – Do you know your quokka from your quoll?! or even my Australian General Knowledge Quiz and test yourself!
If you enjoy reading books about lots of different places around the world take a look at my best book guide for lots of travel inspiration (there is a selection of books about Australia)
More to read!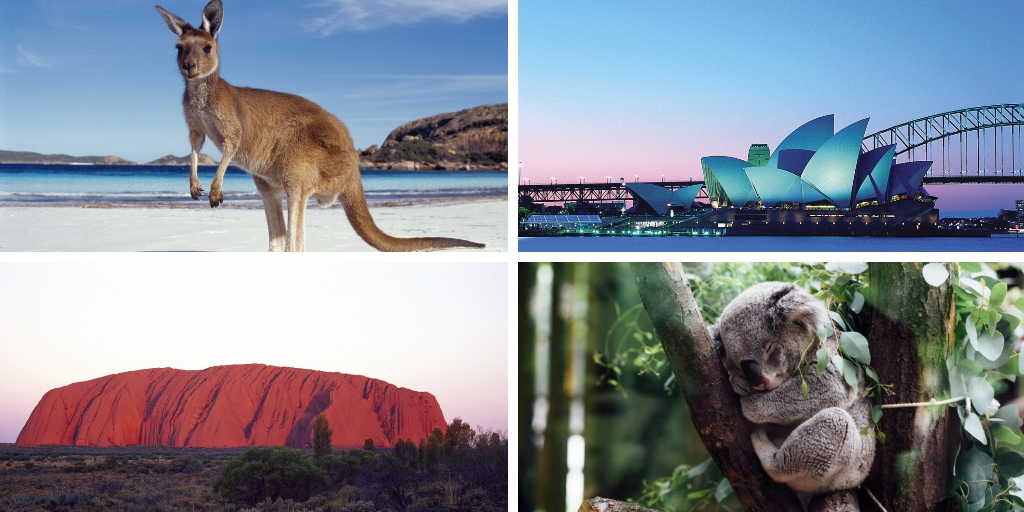 How much do you know about Australia? Take the bonza Australian General Knowledge Quiz and find out!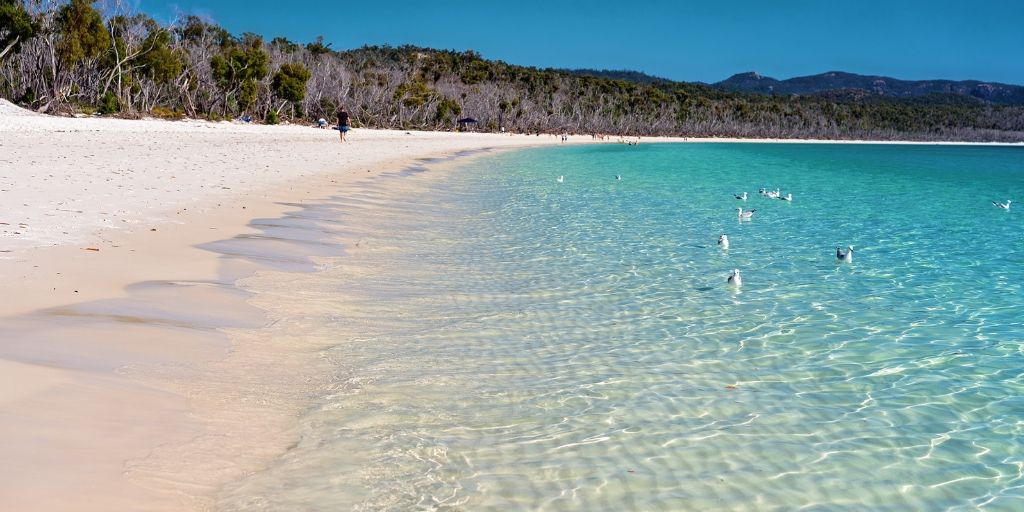 Famed for its beautiful beaches Australia certainly has its fair share of some of the world's best. In this article …