This post may contain compensated links. Please read our disclaimer for additional information. As an Amazon Associate, I earn from qualifying purchases.
If you are like me you probably have a stack of books beside your bed, one in your bag and another 3 on the go on your kindle! I love reading and when I am not traveling I am inevitably reading about it! Reading about new places and learning about the people, the culture and the history is a great way to satisfy your wanderlust. I have a huge list of my all-time favourite best travel books from around the world as well as a long list of new ones to read!
Whilst guide books are great (and of course blogs!) reading about a place through the eyes of someone else, whether it be a fictional account or a reflective piece of non-fiction written by a newcomer, is for me the best way to really get a feel for a destination and the people who live there.
Peter Mayle's "A Year in Provence" led to an avalanche of fantastic books written by those who had left their country of birth to live and work (or retire) to pastures new all over the world. And also a rapid increase in the number of Brits moving to the south of France! I remember reading it and I was actually living in France at the time experiencing my very own culture shock!
I will read anything which gives me a sense of a place but I will admit to having a particular fondness for the comic novels of Jonas Jonasson, Catharina Ingelman-Sundberg's League of Pensioners series, the wonderful [easyazon_link identifier="1400034779″ locale="US" tag="tracystrav012-20″]The No. 1 Ladies' Detective Agency (Book 1)[/easyazon_link] stories set in Botswana and written by Alexander McCall Smith and really anything at all written by Bill Bryson.
Below you will find links to all the best travel books I have featured so far (and will be adding to on a regular basis)
You never know – one day I may actually sit down and write that book – having spent over 30 years traveling the world I have had some interesting adventures! Now to think of a title…..
BEST BOOKS LISTS
---
HOW CAN THESE BEST TRAVEL BOOKS HELP YOU?
---
I have compiled these lists of the best travel books focussing on different countries, themes or genres to help you plan your next trip, be inspired for your next trip or simply to learn about cultures, history and other people we share this amazing planet with!
Books can transport us to new places and give us a sense of the culture and history before we visit.
They can also transport us back to places we have been. I adore reading all about Mma Ramotswe (Botswana's foremost lady detective) as I have lived there – I know the places mentioned, the traditions and culture of the Motswana and sometimes I can almost smell the orange dust that blankets Gaborone when I read the stories.
Books can also make us more aware of local issues – I enjoy the books of Tony Park who writes adventure novels set in southern Africa. Although his books are fictional the subject of poaching is often a theme and of course a very real issue locally and globally.
---
COUNTRY SPECIFIC BEST TRAVEL BOOKS
---
Below are link to my country specific best reading lists. My choices can feature any genre I just include books I enjoyed and books that I think will be helpful and enjoyable for you. If you have any recommendations please let me know in the comments. I am adding constantly to this list.
Do also read the relevant destination guides to each country too as these should also help when planning your trip.
UK
EUROPE
AFRICA
ASIA
OCEANIA
NORTH AMERICA
---
AROUND THE WORLD IN 80 BOOKS SERIES
---
These posts were my original idea behind building these lists of the best travel books – around the world in 80 books! These lists are more general as in they include numerous countries and destinations.
The first 2 book lists in the series feature my chosen books covering countries from A-Z : Afghanistan to Zimbabwe!
The third list features some of my favourite books that make me laugh. Bill Bryson features heavily in this section!
The fourth list covers a selection of books where the author has used a specific type of transport or way to travel the globe. This includes by taxi, bus, foot, bicycle, hot air balloon etc!
Coming soon – best cookbooks for destinations/cuisines around the world!
---
RECOMMENDED TRAVEL READING LISTS
---
I am often asked to recommend books in various genres and these lists reflect my top choices for specific types of books e.g maps.
---
CHILDREN'S TRAVEL BOOKS
---
I was inspired to travel as a child when I came across the books of Gerald Durrell. These are lists of books aimed at children which not only will inspire them to travel but also teach them about the world and the people and animals we share it with.
---
BEST BOOKS FOR TRAIN LOVERS
---
Train travel is in my blood and I enjoy reading about train journeys. These lists will feature great books for the train lover!
---
BEST BOOKS FOR ANIMAL LOVERS
---
PIN FOR LATER!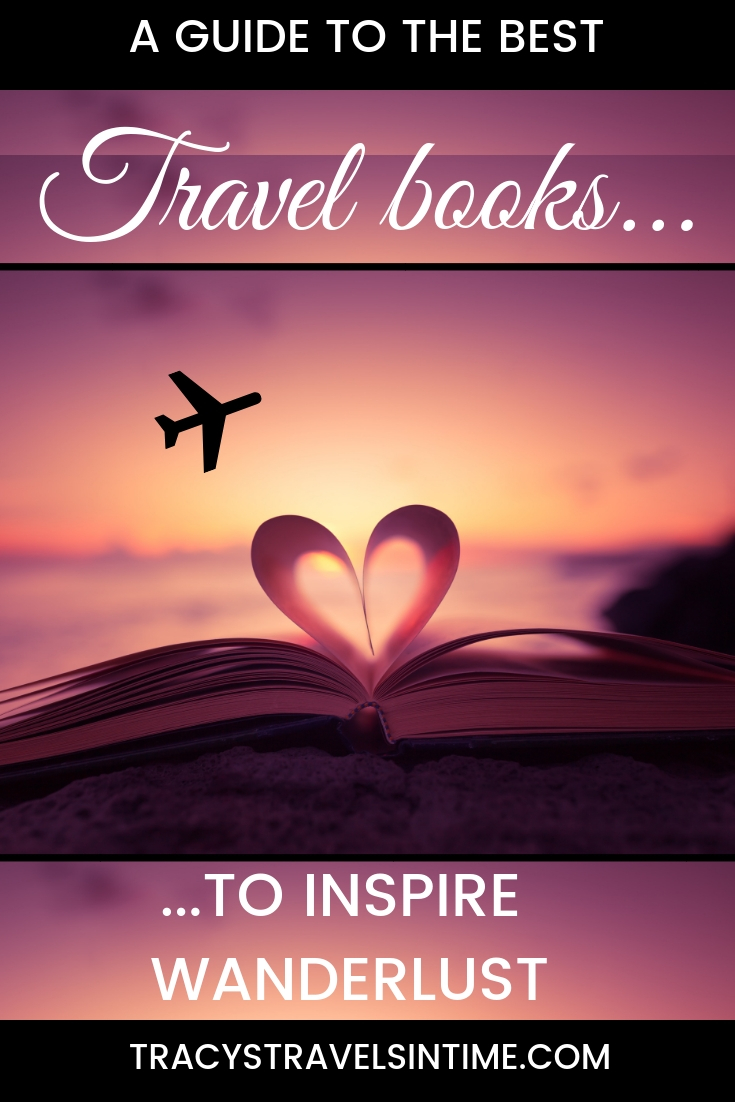 CLICK FOR EXCLUSIVE ACCESS TO MY RESOURCE LIBRARY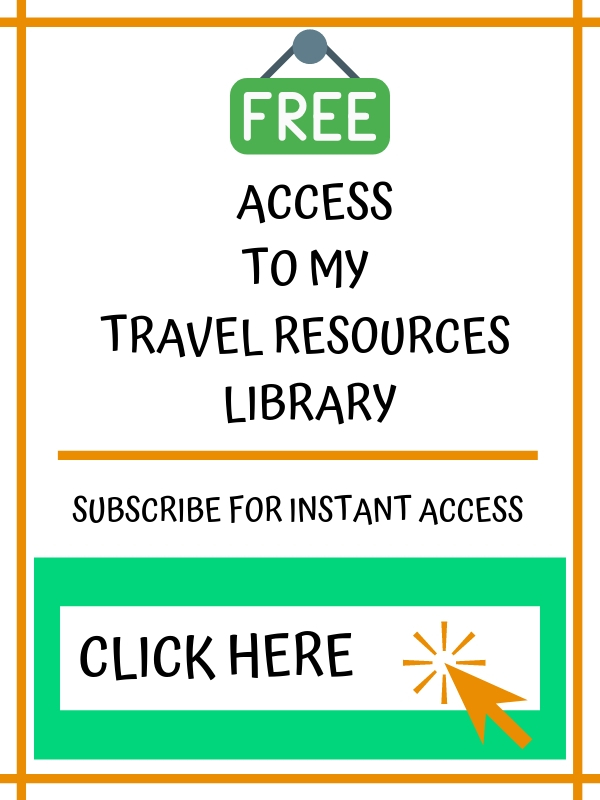 ---
---
This post may contain compensated links. Please read our disclaimer for additional information. As an Amazon Associate, I earn from qualifying purchases.