This post may contain compensated links. Please read our disclaimer for additional information.
(This post about visiting Bergen was updated in January 2019)
Bergen is a beautiful Norwegian city and also a designated UNESCO World Heritage City, a European City of Culture and the Gateway to the Fjords!
Bergen was founded in 1070 and is Norway's second largest city with a population of approximately 280,000.  It is situated on the south western coast of Norway and is surrounded by the beautiful seven mountains and of course wonderful fjords.
If you are starting your exploration of Norway in Bergen (or simply visiting for a weekend break) I have chosen all the must-see places and must-do experiences to help you plan an incredible trip to this lovely Norwegian city.
---
THINGS TO DO IN BERGEN
---
BRYGGEN
---
Bryggen is one of the main attractions in Bergen and is the site of the beautiful old Hanseatic wharf and buildings. In the middle ages this area was the hub of all trade after the Hanseatic League established an office here.
It is a charming area with lots of pretty wooden buildings to admire. The buildings along the harbour front are probably some of the most photographed in Norway and were built after the great fire of 1702.
I recommend wandering the beautiful narrow streets to soak in the atmosphere of this historical area. The wooden houses are charming and there are some lovely shops to stop and browse in. Many of which sell traditional gifts. In particular we discovered a cosy coffee and book shop with comfy chairs where we spent some time warming up and sipping hot chocolate.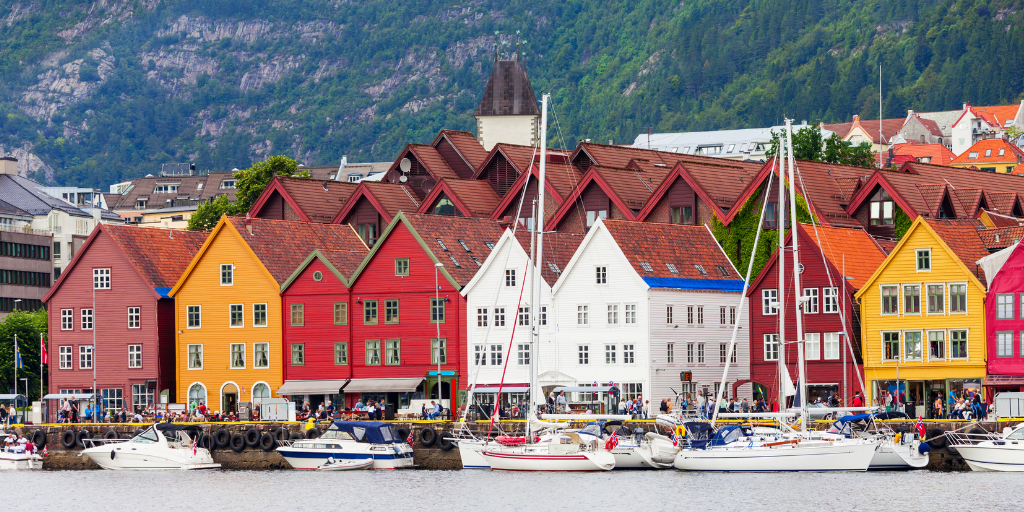 ---
THE FISH MARKET – TORGET I BERGEN
---
The fish market – Torget I Bergen – is located in the heart of the city. The market has existed since the 1200s and was an important place for trading in Bergen. Today the market sells seafood, fruit and vegetables. There is plenty of choice of seafood to buy here (and seafood restaurants) the prices are fairly expensive. I don't eat fish so didn't buy (or try) anything!
Although the fish market seems to be very tourist orientated it is still worth a walk around in my opinion!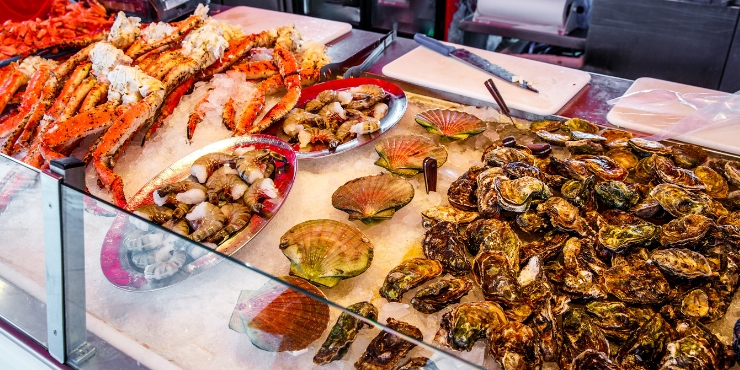 ---
 Mount Fløyen and the funicular (Fløibanen)
---
If you are feeling energetic (which the entire population of Bergen seem to be on Sunday mornings) a walk (or a run) up to Mount Fløyen is to be recommended. The views of Bergen from the top (320 metres above sea level) are amazing. If you don't want to walk (or run) there is a funicular which will take you to the top in about 6 minutes.
Catch the funicular from the city centre only a few minutes walk from Bryggen and the Fish Market.
The Fløibanen line was built in 1918 and consists of a single track with a central passing loop. There are only two cars that travel up and down the mountain and six stops on the way to the top.
Once at the top enjoy the beautiful view of Bergen that lies below you. There is also a restaurant, cafe, shop and play area for children at Fløyen
If you enjoy walking or hiking there are some great options detailed on the Mount Fløyen official website.
TOP TIP – If you are planning to take the furnicular up Mount Floyen try to avoid the weekend when most of Bergen will be there! Also go on a clear day to get a fabulous aerial view of Bergen.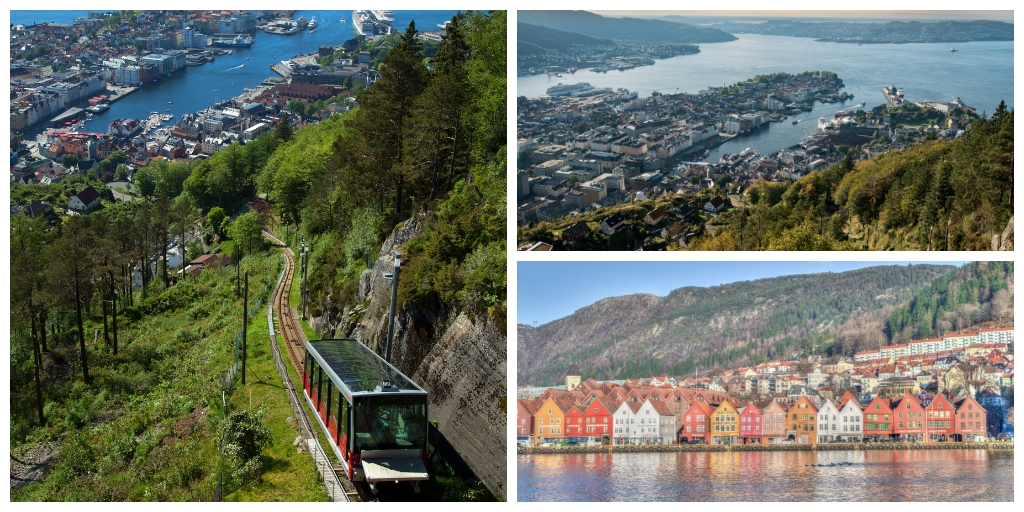 ---
FANTOFT STAVE CHURCH
---
6 kms from the city centre you can find the Fantoft Stave Church. Although the original which was built in 1150 and moved to Fantoft in 1883 burnt down in 1993 it has been rebuilt. The wooden stave church is one of the last remaining in Europe though we did visit another near Laerdal – the Borgund Stave Church. If you are particularly interested in seeing more of the stave churches left in Norway you may enjoy reading my post about Laerdal!
Free entry for Bergen card holders otherwise a fee applies.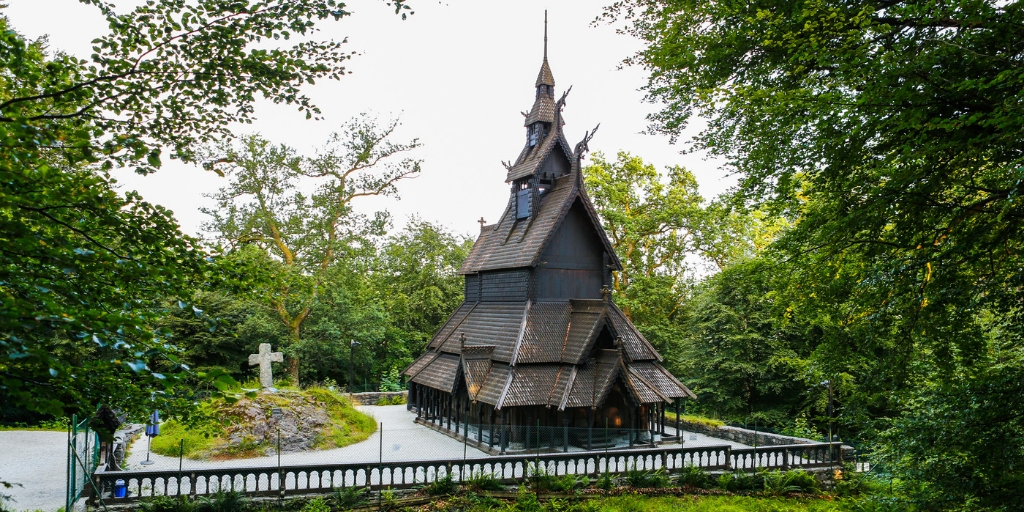 ---
ULRIKEN CABLE CAR
---
Take the cable car to the highest of the seven mountains that surround Bergen. At a height of 643 metres above sea level you get views of Bergen and the surrounding fjords and mountains.
For more information including up-to-date costs and weather reports visit the official Ulriken Cable car website.

---
MUSEUMS IN BERGEN
---
If you enjoy visiting museums to learn more about the history and culture of a destination you will find some great options in Bergen. These include the Hanseatic Museum, Bryggens Museum, the Bergen Kunsthall  and the Bergen Maritime Museum. Find out more about Norwegian Viking history, admire Norwegian traditional costumes or simply while away a morning admiring Norwegian art.
---
LOGISTICS AND TIPS FOR VISITING BERGEN
---
The unit of currency in Norway is the Norwegian Krona called NOK.
The language spoken is Norwegian but you will find English is widely spoken and understood.
Norway is not a cheap country to visit so budget accordingly. Eating out is in particularly expensive. There is a McDonalds in Bergen – we know as we ate there quite a lot!
If you are planning to purchase alcohol from a supermarket you need to do this before 6pm on a weekend as they will not sell it to you afterwards! And it is a LOT cheaper from a supermarket than in the minibar in your hotel so buy before 6pm!
***
Arriving in Bergen – how to get from Bergen airport into the city centre
When I visited Bergen I flew from Heathrow Airport in London. The flight took 2 hours. Once in Norway I didn't hire a car in favour of traveling around the country by bus or train. The public transport system is excellent including free wi-fi on the buses! There are various options to get from Bergen airport into the city center which is 12 km away. Catch the airport bus (Flybussen) which costs NOK125 from directly outside the airport building and takes approximately 30 minutes. (Buy tickets in advance for a 20% reduction) Alternatively a quicker option is to catch the Bergen light rail. This takes 50 minutes but is a lot cheaper at 37 NOK per adult. If you have a Bergen card you can travel for free on the City Light Rail and all Skyss buses in Bergen and surrounding region. There are also taxis available if you prefer but at 4-500 NOK I know what option I would choose (and did!)
***
The Bergen Card
A little information about the Bergen Card The Bergen card gives you free entry or discounted admission to museums and attractions as well as events and sightseeing tours. As I mentioned above it will enable you to travel from the airport into Bergen city centre for free. The cards are issued in 24/48 and 72 hour options and cost in 2019 –
Adult/child (3-15 years old):
24h: NOK 280/100
48h: NOK 360/130
72t: NOK 430/160
Student /senior / Eurail:
24h: NOK 224
48h: NOK 288
72t: NOK 344
The Bergen Card can be purchased online here or if you are arriving at the airport at the Service Center (open 8 am – 10pm daily) or you can also buy the card at the Deli de Luca shop.
***
It can be extremely cold if you are visiting during the winter months so make sure your packing list reflects this. I purchased a furry hat with flaps to cover my ears which proved invaluable. The icy wind can be quite cutting! Check out my packing list and tips for traveling Europe in winter for ideas of essential purchases.
If you are visiting Bergen in winter look out for the special outdoor candles places outside homes and businesses to guide visitors! They look so pretty!
Bergen tourist information website –  Visit Bergen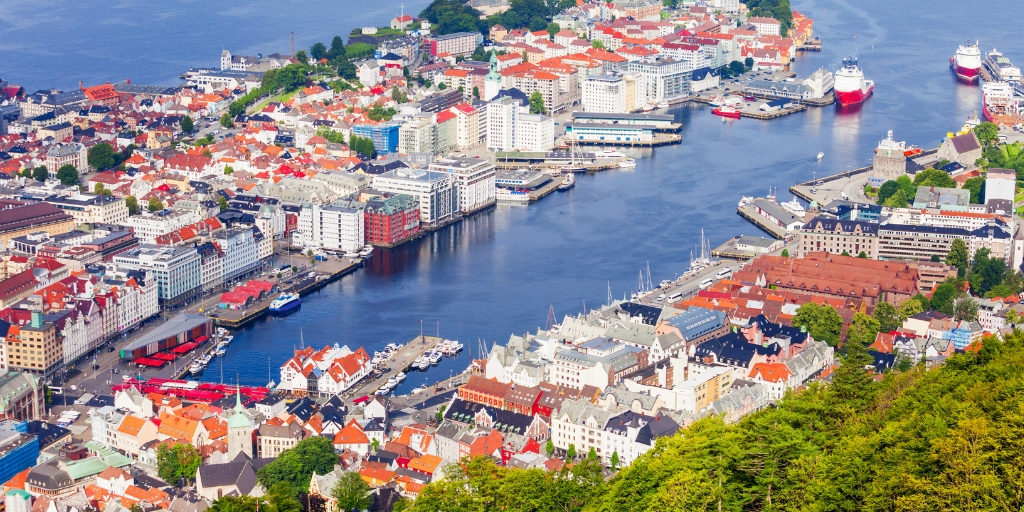 ---
WHERE TO STAY IN BERGEN
---
There are a myriad of places to stay in Bergen. Bergen is not a cheap city so prepare to budget accordingly especially if you choose to stay near the historic Bryggen district.
An excellent mid-range option in Bergen is the Radisson Blu Royal Hotel. This is the hotel we chose and it is perfectly located to see the best of Bergen during your stay. I would recommend including breakfast when you book. Eating out is not cheap in Norway and if you start the day with a good breakfast it will reduce those costs. We found it so expensive that we actually ate in McDonalds on more than one occasion.
Click here for up-to-date prices and to book your stay at the Radisson Blu Royal Hotel in Bergen.
Other options in Bergen include the Best Western Plus Hotel Hordaheimen which is located near the train station and is a more luxury option or for those seeking a true Nordic experience why not book a stay at the Hotel Norge by Scandic. With beautiful decor and furniture this hotel is cited as one of the best in Bergen.
Click here for prices and to book your stay at the Best Western Plus Hordaheimen
Click here for prices and to book your stay at the Hotel Norge by Scandic
---
RECOMMENDED TRIP FROM BERGEN TO THE FJORDS AND FLAM RAILWAY
---
I would highly recommend visiting the fjords in the part of Norway. Some of the most beautiful are within a few hours of Bergen and are definitely do-able in a day even by public transport. You can read my guide to the best things to do in Flam and Gudvangen which includes an itinerary for a day trip.
This is a popular trip which features in the famous "Norway in a Nutshell" tour.
If you are able to add more days into your Norway itinerary I would suggest traveling to Flam via the Bergen to Oslo train line and spending a few days exploring Flam, Gudvangen and nearby Laerdal. This is all easily doable by public transport or if you are hiring a car add it into your Norway road trip itinerary.
For more information about Laerdal and why you should include a visit to this beautiful Norwegian village read –

---
RECOMMENDED TOURS WITH GET YOUR GUIDE – CLICK BELOW!
---
---
BRYGGEN IS A UNESCO WORLD HERITAGE SITE
---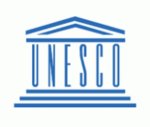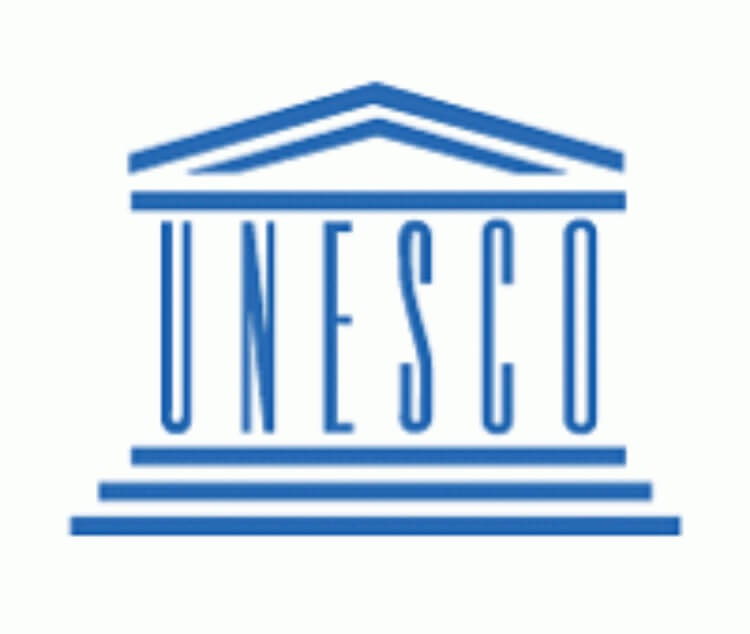 As I mentioned Bryggen is a UNESCO World Heritage Site. Read all about it on UNESCO's official site.
 Bryggen a UNESCO World Heritage Site.
***
YOU MAY ENJOY THESE POSTS ABOUT TRAVEL IN SCANDINAVIA
***
PIN FOR LATER!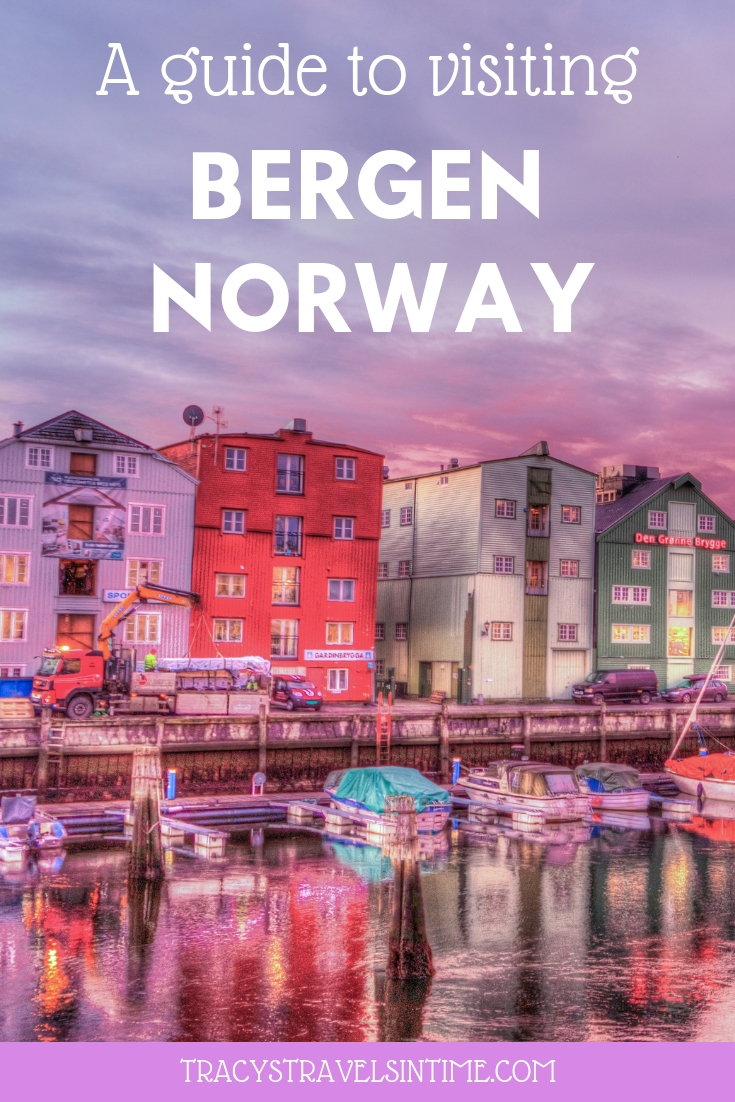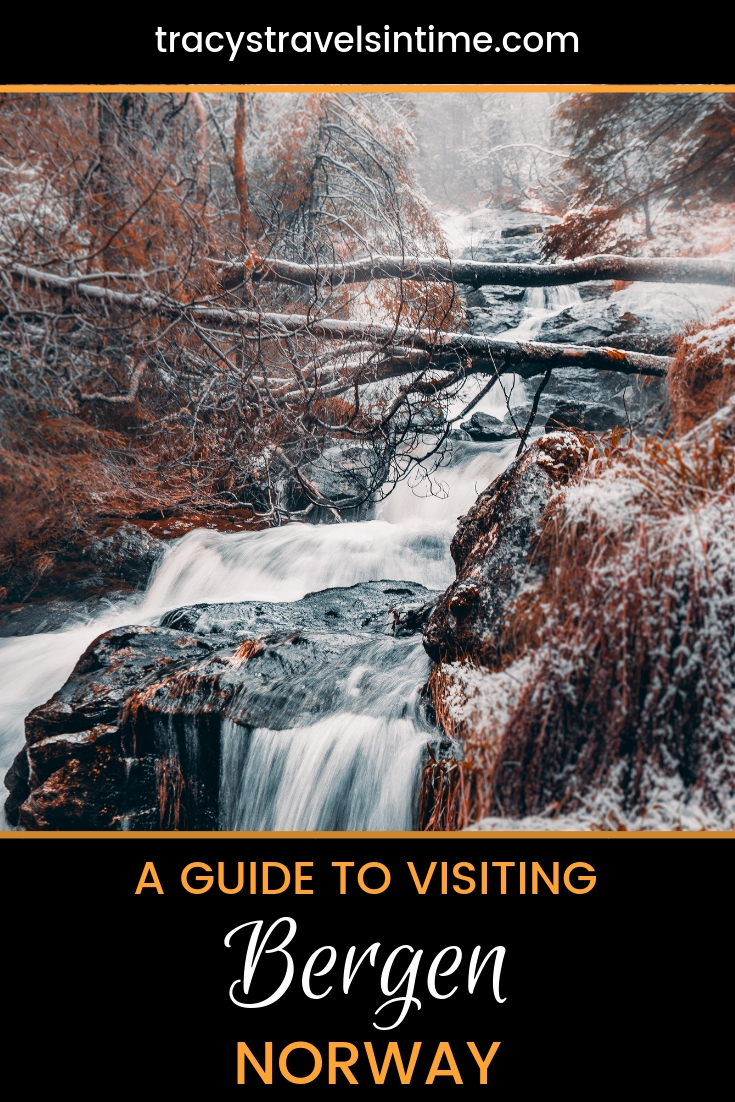 YOU MAY ENJOY THESE POSTS TOO!
CLICK FOR EXCLUSIVE ACCESS TO MY RESOURCE LIBRARY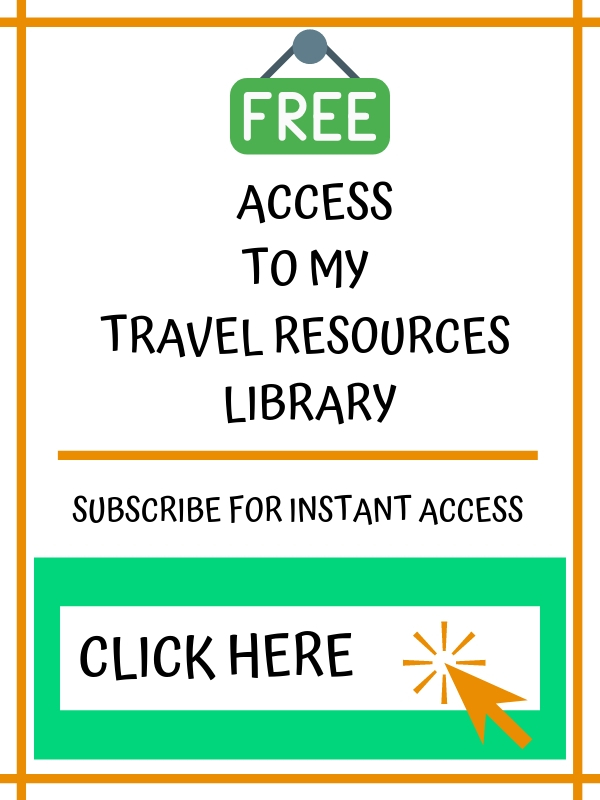 ---
---
Over the last 50 years I have lived and worked in 7 countries on 4 continents and travelled to many more. I enjoy exploring and learning about new places and meeting people on my travels. History, reading, photography, nature and wildlife are my interests and I am ALWAYS researching and planning my next trip (preferably by train)
With a lifetime of travel experience, and a network of friends all over the world, I share genuine insider guides, recommended best book lists and train journey inspiration to help YOU travel authentically to some of the most beautiful places on earth.
Come and join me as I travel the world one country (and train journey) at a time!
This post may contain compensated links. Please read our disclaimer for additional information.