This post may contain compensated links. Please read our disclaimer for additional information.
(This post about things to do in Flam and Gudvangen was updated in September 2019)
For most visitors to Norway a trip to experience the fjords is a must. As such Flam and Gudvangen in the Aurland municipality are popular destinations offering a gateway to one of the most beautiful and popular fjords in western Norway – the UNESCO World Heritage Næøryfjord an arm of the mighty Sognefjord (Norway's longest and deepest fjord). Flam is also home to the famous Flam railway often described as one of the most scenic train journeys in the world.
During my last trip to Norway I spent a day visiting Gudvangen and Flam with my husband who was working in the nearby village of Laerdal at the time. In this post I will share the details of our trip from Gudvangen to Flam as well as information about the best things to do in Flam and Gudvangen. I will also detail our one day itinerary for Flam and Gudvangen.
There is further information at the end of the post about how to travel from Bergen to Flam (or from Bergen to Gudvangen) to begin your Norwegian fjord adventure.
I have included accommodation options for Flam and Gudvangen though personally I would recommend staying in the nearby town of Laerdal for a more authentic Norwegian experience. Flam is popular with cruise ships and can become extremely busy during high season.
I will answer the following questions in this post to help you organise your visit to Flam and Gudvangen and make the most of your time in this beautiful part of the world:
What is there to do in Gudvangen?
What is there to do in Flam?
What is a journey on the Flamsbana like? Is it worth it?
Is it possible to see Flam, Gudvangen and the Næøryfjord in one day?
How can I travel from Bergen to Flam and Gudvangen?
What are the best accommodation options in Flam and Gudvangen?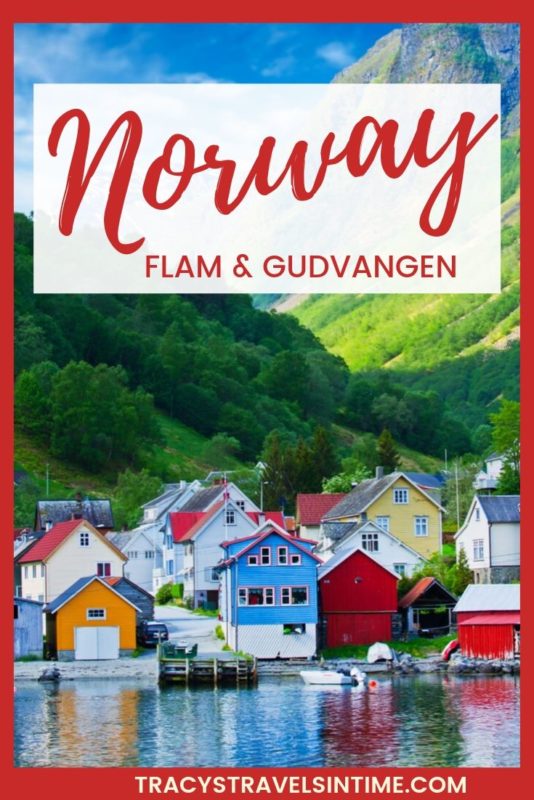 BEST THINGS TO DO IN GUDVANGEN
Gudvangen translates as "Place of the Gods" and when you stand looking out at the fjord surrounded by snow covered mountain peaks you will understand why. The village is located at the end of the Nærøyfjord
We started our day in Gudvangen having travelled by bus from Laerdal. Depending on your itinerary Gudvangen will be the beginning or end of your day (see my itinerary later in this post)
I would suggest that you take the cruise and visit the Viking Village if you only plan to spend one day exploring this area. If you are visiting in summer and enjoy kayaking there are trips available with a guide to some of the more inaccessible parts of the fjord.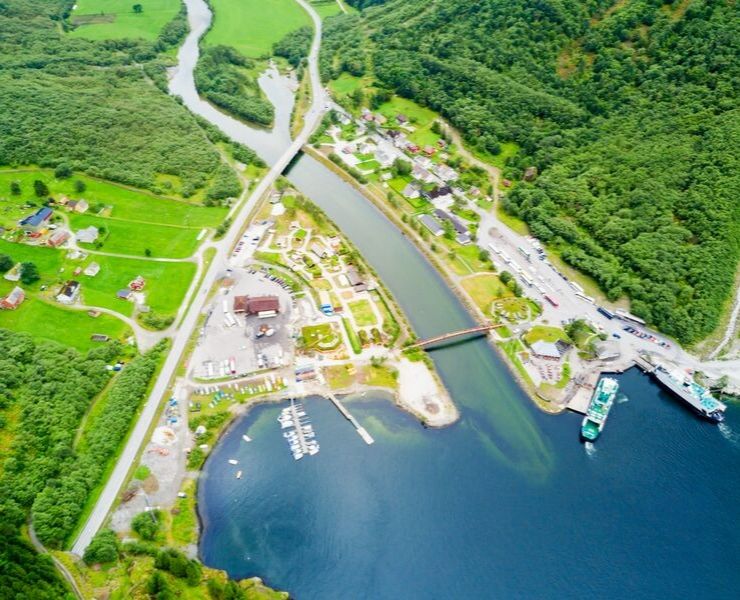 1. TAKE THE CRUISE TO FLAM ALONG THE NAEROYFJORD
The spectacular Nærøyfjord is a narrow fjord that is surrounded by steep mountainsides and cascading waterfalls. It is a UNESCO World Heritage Site and recognised as one of the most beautiful fjord landscapes in the world.
The cruise takes approximately 2 hours and arrives in Flam after travelling through the Nærøyfjord and onto the Aurlandsfjord. Spot isolated villages along the way and lose count of waterfalls cascading down the mountain sides.
There are two types of vessels that operate along the fjord – classic passenger ferries and the new premium passenger vessels. Although the service operates all year round there are only 2 departures daily from Flam and Gudvangen during the coming winter months (16 Sept – 15 October 2019) and the type of vessel used (classic or premium is not predefined). The premium passenger vessels have been introduced since we took the trip and look absolutely fantastic (and are environmentally friendly too)
TOP TIP! If you are travelling the route in winter it can be extremely cold so check out my packing list and recommendations to ensure you are prepared!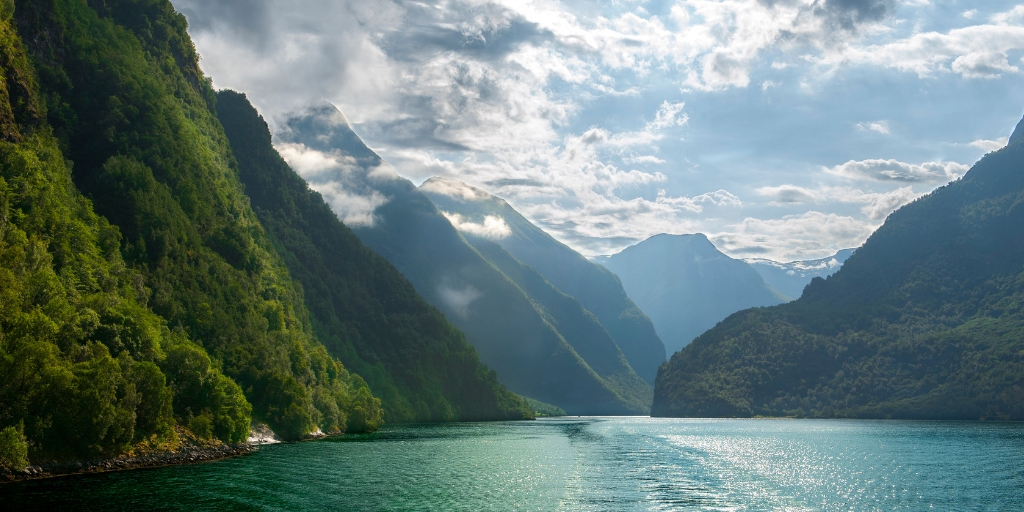 INFORMATION AND TIPS FOR THE NAEROYFJORD CRUISE
If you are visiting in the summer months it is essential to book your cruise tickets in advance. We traveled in winter and had no problem turning up on the day but I would still check the availability of tickets and book in advance when organising your Norwegian itinerary.
As mentioned above there are now two different boats taking the cruise and in the summer months you can choose which option you would prefer.
2. VISIT THE VIKING VILLAGE
The Viking Village enables visitors to experience the history and lives of Vikings through its living village of Njardarheimr. In Viking times over 600 people lived in Gudvangen (less than 100 live there today) so take the opportunity to find out about life in the area for the Vikings who have called it home for over one thousand years. There are lots of activities to keep adults and children occupied and the village is open all year round.
Check out their website for more information about opening times and costs.
3. VISIT THE VILLAGE OF UNDREDAL WITH ITS 12TH CENTURY STAVE CHURCH
You will find stave churches across Norway from Bergen to Undredal to Laerdal. There are 28 stave churches remaining in Norway and they are worth visiting to appreciate the beautiful design. The church in Undredal is the smallest of the stave churches in Norway and only seats 40 people! You can travel to Undredal by car or bus from Gudvangen as you will only see it from the boat as you sail the fjord (the boats do not stop)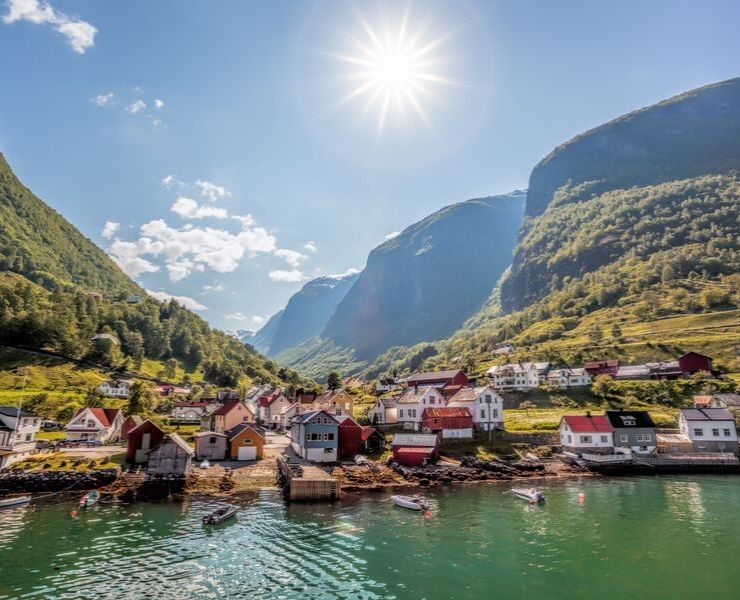 BEST THINGS TO DO IN FLAM NORWAY
TIP – If you have arrived in Flam after catching the cruise in Gudvangen make sure you check out the best things to do in Flam below. If you start your day in Flam make sure you experience the Flam railway before hopping on the cruise to Gudvangen!
If you are wondering what to do in Flam there are quite a few options for your itinerary.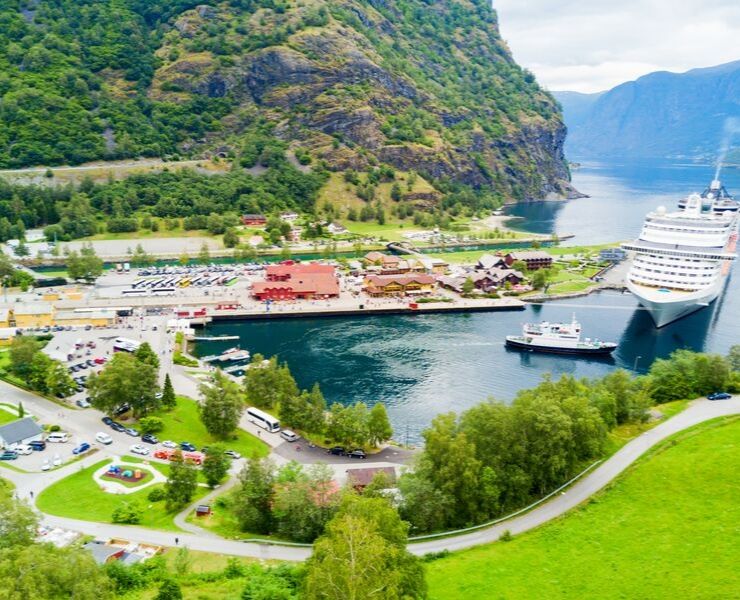 1. TAKE THE CRUISE TO GUDVANGEN ALONG THE NAEROYFJORD
If you start your day in Flam you will take the cruise along the Naeroyfjord to Gudvangen. I would suggest taking the train first before hopping on the cruise ship as there are things to do and see in Gudvangen too as detailed above.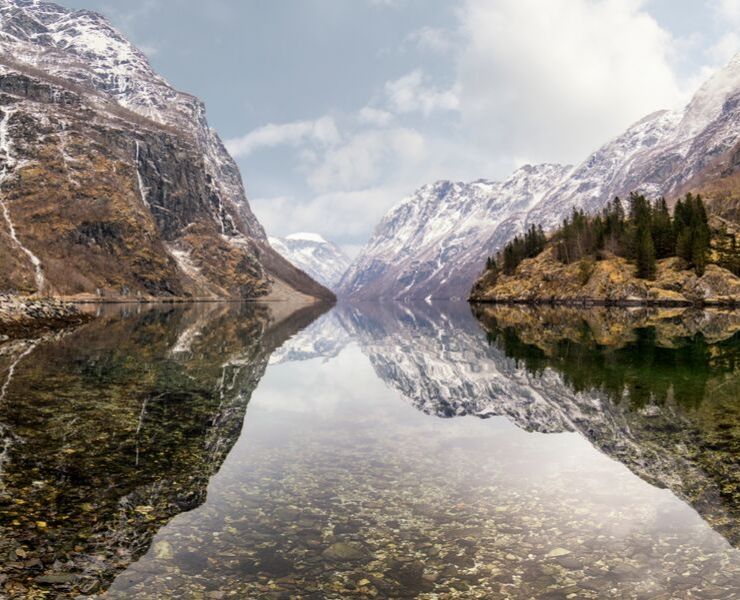 2. THE FLAMSBANA – SCENIC FLAM RAILWAY
The Flåm railway is often described as one of the most scenic train journeys in the world. In fact in 2014 it was named THE most scenic train journey in the world by Lonely Planet. The Flam railway is one of Norway's top tourist attractions and in my view no visitor to Flam should miss the opportunity to view some of the most magnificent mountain scenery Norway has to offer.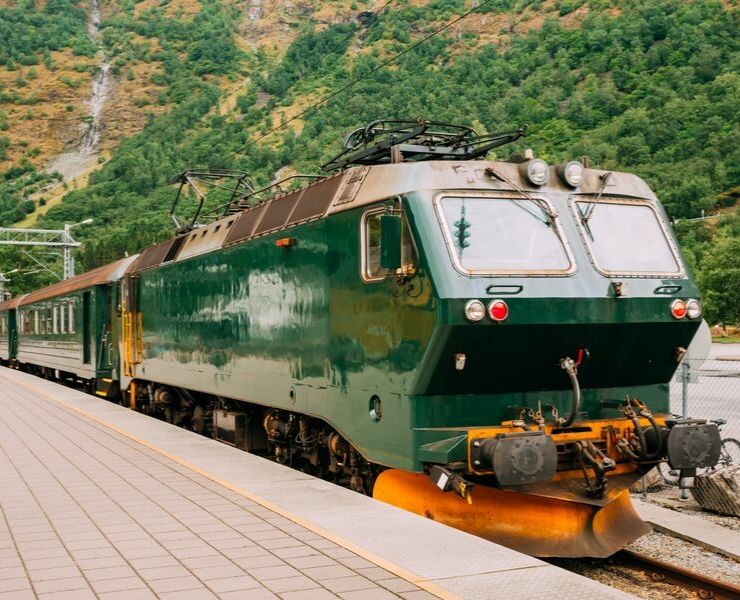 The train takes 2 hours to travel the return journey from Flam to Myrdal with the line cutting through deep gorges with steep mountain sides and numerous waterfalls along the way. The 20 km line incorporates 20 tunnels and one bridge and has an average gradient of 1 in 18.
There is one stop along the route at the Kjosfassen waterfall so be prepared with your camera!
We took the trip in winter and as we neared the top snow fell all around us which made the trip even more magical.
As a train journey enthusiast I have taken many of the recognised most beautiful train journeys in the world and I would definitely include the Flam to Myrdal rail trip in my top ten. It is quite touristy but absolutely worth doing!
INFORMATION AND TIPS FOR THE FLAM RAILWAY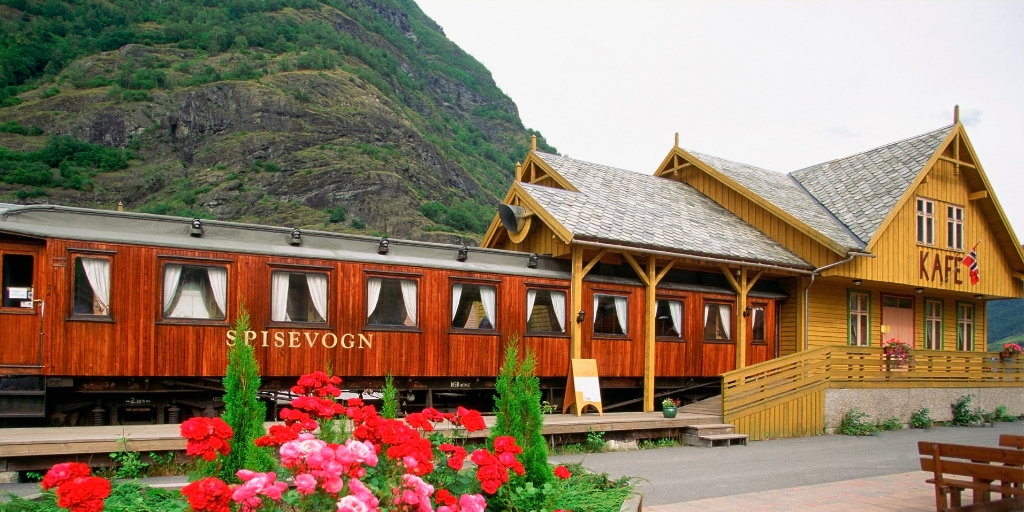 3. THE FLAM RAILWAY MUSEUM
I am married to a man who worked as a railway engineer for 25 years so a visit to the Flam railway museum was a must. You can learn more about the history of the Flam railway and how it was built over a period of 20 years. If this is something of interest I would recommend popping into this free museum.
4. HIRE A BIKE AND EXPLORE FLAM AND SURROUNDS
If you wish to spend more time in Flam there are other options open to visitors including bike rental (pedal or electric). We cycled a lot when we were in Norway even in winter and there are some great cycle trips to take from Flam. About 20 minutes from Flam is the famous Brekkefossen waterfall which is easily accessible on foot or bicycle.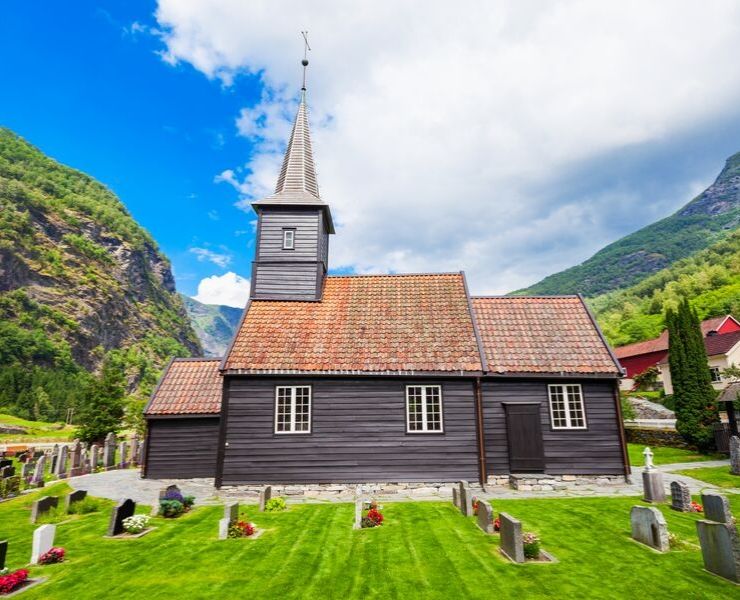 YOU MAY ENJOY – Books to read before you visit Norway
ITINERARY FOR ONE DAY IN FLAM AND GUDVANGEN
We only spent one day in Flam and saw a lot during that time (it was also winter so darker much earlier in the day). If you are planning to spend one day in Flam over the summer months it will be quite easy to organise your itinerary to see the best of Flam and Gudvangen.
You can start your day in Flam or Gudvangen and these are my suggested one day itineraries for Flam and Gudvangen in the summer months depending on your starting point! The first itinerary is pretty much our day except we caught a bus back to Laerdal from Flam.
Departing from Gudvangen
Spend an hour or two visiting the Viking Village/browsing the shop/taking beautiful photographs/taking selfies with the troll statues before catching the 11:30 Premium Vessel to Flam.
Arrive in Flam at 13.30 – have lunch on the boat while enjoying the scenery along the way.
13:30 – 14:20 – have a look around Flam (shop/cafe/museum)
14:40 – hop on the Flamsbana service return to Myrdal
16:30 – arrive back in Flam and catch the shuttlebus back to Gudvangen
Departing from Flam
I would start your day with the Flam railway – 7.30 or 8.35 are the earliest departures.
Arrive back in Flam at around 10:35
Have a quick look around Flam (shop/cafe/museum)
Catch the 11:00 Premium Vessel to Gudvangen
Arrive in Gudvangen at 13:00
Have lunch either on the boat or at the cafe in Gudvangen
14:00 – visit the Viking Village for an hour or two before catching the shuttle back to Flam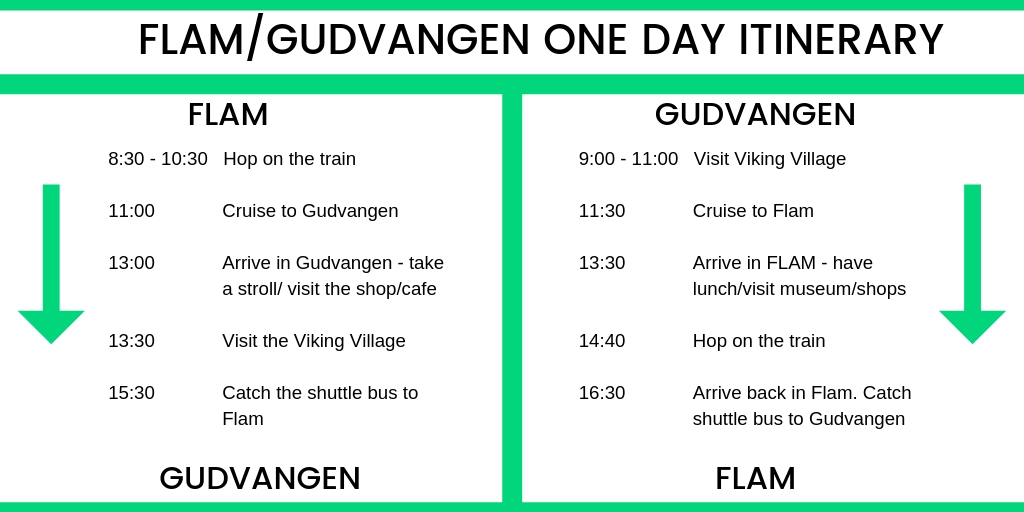 LOGISTICS – HOW TO TRAVEL FROM BERGEN TO FLAM & GUDVANGEN
How to travel from Bergen to Gudvangen
There are a number of options available to travel from Bergen to Gudvangen.
How to travel from Bergen to Flam (or Myrdal)
Again hiring a car and driving to Flam is possible and takes about 2 hours 30 minutes.
Taking the train! Myrdal is the last (or first) stop on the Flam railway. It is therefore possible to travel from Bergen to Myrdal on the Bergen to Oslo train line and change trains at Myrdal onto the Flamsbana.
How to travel from Gudvangen to Flam by road (Is there a shuttle bus that connects the two destinations?)
Yes there is a shuttle bus which you can book! If you plan to leave your car in Gudvangen or Flam the bus connects to the cruise so you can easily plan to take a round trip departing from either point.
PRIVATE TOURS TO THE FJORDS, FLAM AND GUDVANGEN
If you prefer to take a tour to cover all the places mentioned in this post I would recommend booking with Get Your Guide who are my tour company of choice.
Bergen: Guided Full-Day Tour to Nærøyfjord & Flåmsbanen
Embark on a 1-day tour of Norwegian's countryside which takes you through some of the most beautiful sceneries. Experience the Nærøyfjord, one of the narrowest fjords in the world and travel by road, rail, and water while admiring the panoramic views.
CLICK FOR PRICES AND AVAILABILITY
From Bergen: Private Tour to Sognefjord, Gudvangen, & Flåm
Experience the best of the Norwegian fjords, mountains, and valleys on this private 11-hour tour to Sognefjord, Gudvangen, and Flåm. Travel through the Norwegian countryside by road, rail, and water, and admire amazing panoramic views.
CLICK FOR PRICES AND AVAILABILITY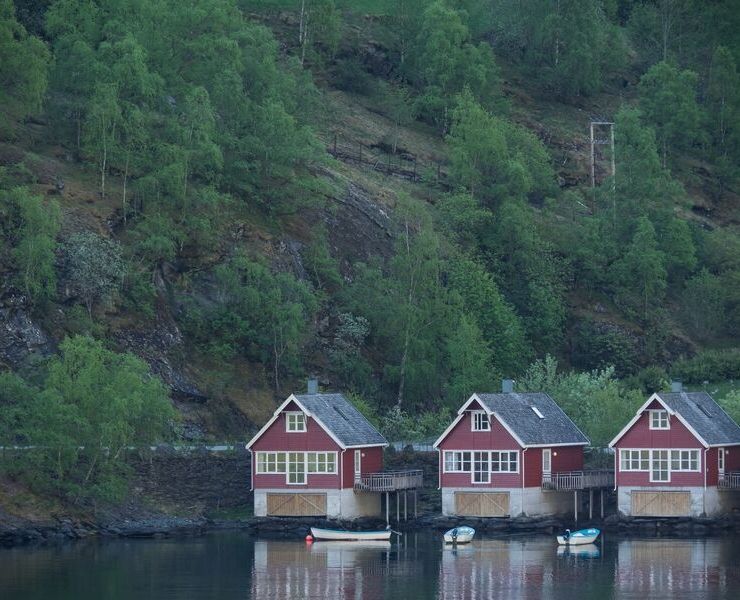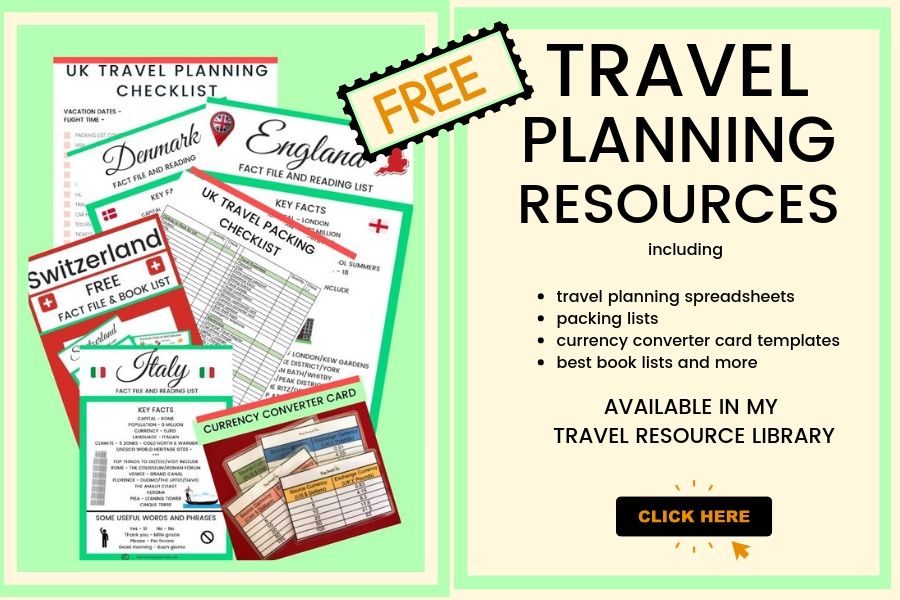 ACCOMMODATION OPTIONS IN FLAM, GUDVANGEN & LAERDAL
Depending on where you start your fjord adventure you may wish to spend a night or two in Gudvangen or Flam. Either have great accommodation options and as I detailed above it is easy to travel the 20 kms between the two destinations via road either by car or bus.
If you would like to escape the tourists in Flam and experience a more authentic Norwegian experience why not take the bus (or drive) to the beautiful village of Laerdal? Laerdal is only 42 kms from Flam and takes approximately 40 minutes by road. You also experience the famous Laerdal tunnel if you opt to stay there which really does bring home just how isolated these villages must have been before the roads and tunnels were built.
My posts "5 reasons to visit Laerdal" and "15 photographs which will inspire you to visit Laerdal" may convince you.
I recommend the following accommodation options in each of the destinations.
Gudvangen
There are only 3 options of accommodation in Gudvangen:
If you are on a budget consider the camping or budget hotel options both of which have excellent reviews.
Alternatively the Gudvangen Fjordtell and Apartments offer a rather unique option with skylights and hide covers on the beds. We took a look at this option when we were in Gudvangen and would recommend it for a stay in a phenomenal location with a true Viking feel!
Click here to check out prices and book a stay at the Gudvangen Fjordtell.
***
Flam
Flam offers more accommodation options and I have selected the following:
BUDGET– the Flåm Hostel offers private or shared bathroom facilities, free parking and is close to the train station and ferry terminal.
Check here for prices and to book a stay at the Flåm Hostel
MID-RANGE – the Flåm Marina & Apartments offer well equipped and comfortable apartments next to the marina in Flam. Ideal for couples or families.
Check here for prices and to book a stay at the Flåm Marina & Apartments
LUXURY – the Fretheim Hotel offers elegant and comfortable surroundings for those seeking a more luxurious option.
Check here for prices and to book a stay at the Fretheim Hotel
***
Laerdal
In Laerdal I highly recommend booking a stay at Lærdal Ferie- og Fritidspark. This is where my husband lived when he was working in Laerdal and the cabins are well furnished and equipped. Stroll from your cabin to the nearby fjord and keep a look out for the northern lights on dark winter evenings! Staying in Laerdal will also give you time to explore all this beautiful village has to offer and is slightly off the beaten path for those who seek more authentic travel experiences.
This option is perfect for families and couples with larger cabins available.
Click here for prices and to book a stay at the Lærdal Ferie- og Fritidspark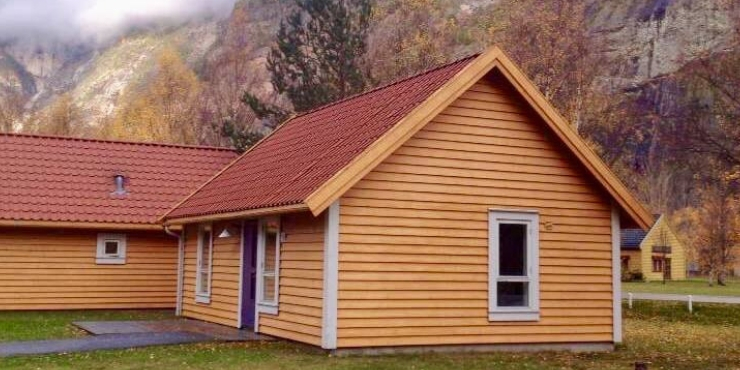 Visiting Flam and experiencing the Flamsbana as well as a fjord cruise is one of the most popular day trips from Bergen. Whether you decide to visit for just one day or stay in the area let me know about your trip below! Alternatively why not consider a cruise to the Norwegian Fjords. If this appeals why not check out this great guide to different Norwegian cruises.
In conclusion
Hopefully this itinerary and guide to visiting Flam and Gudvangen will provide you with lots of practical information to help plan your trip. Norway is a stunning country with some amazing places to visit.
There are further posts below that I have written about Norway and other Scandinavian countries. Please take a look as some of those may also be useful to you now and in the future.
Happy travels!
YOU MAY ENJOY THESE POSTS ABOUT TRAVEL IN SCANDINAVIA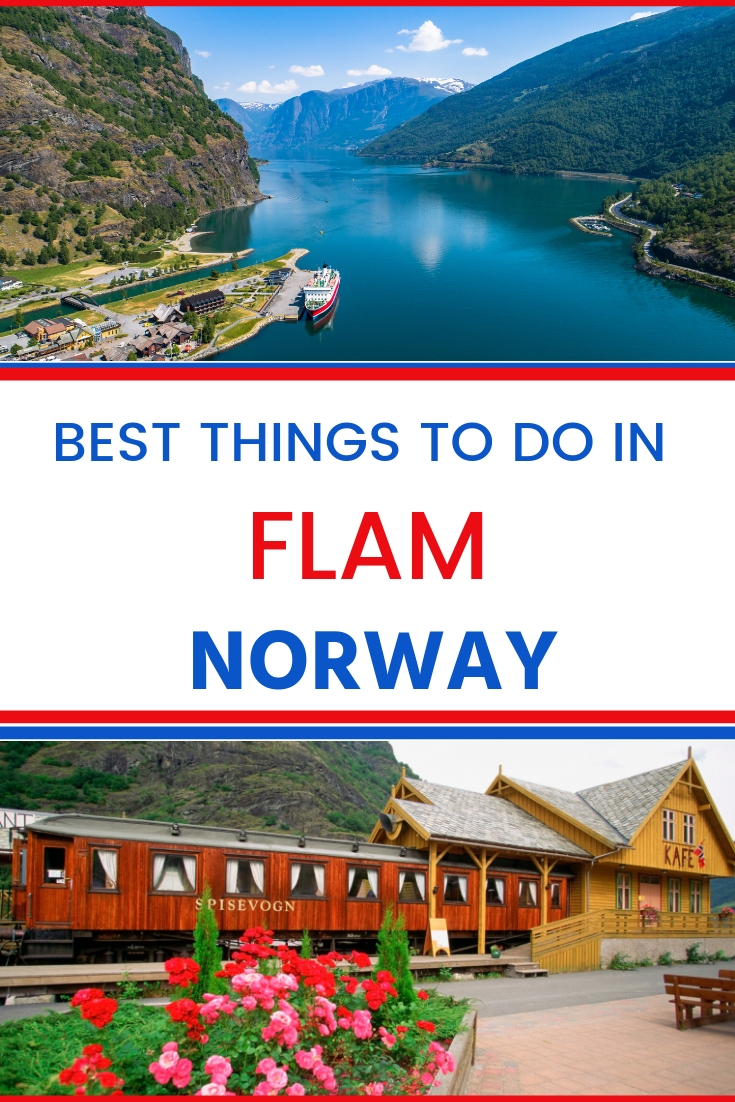 YOU MAY ENJOY THESE POSTS TOO!
A UNESCO WORLD HERITAGE SITE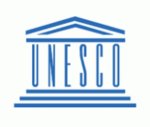 The West Norwegian Fjords – Geirangerfjord and Nærøyfjord are UNESCO World Heritage Sites. On this trip you explore the Nærøyfjord. Read all about their inscrption on the world heritage site list here – The West Norwegian Fjords – Geirangerfjord and Nærøyfjord
Over the last 50 years I have lived and worked in 7 countries on 4 continents and travelled to many more. I enjoy exploring and learning about new places and meeting people on my travels. History, reading, photography, nature and wildlife are my interests and I am ALWAYS researching and planning my next trip (preferably by train)
With a lifetime of travel experience, and a network of friends all over the world, I share genuine insider guides, recommended best book lists and train journey inspiration to help YOU travel authentically to some of the most beautiful places on earth.
Come and join me as I travel the world one country (and train journey) at a time!
This post may contain compensated links. Please read our disclaimer for additional information.