Looking for the best Norwegian series on Netflix? We have you covered – choose from this selection of the best Norwegian shows and enjoy!
There are lots of great Norwegian TV shows on Netflix to enjoy (and binge-watch). Whether you are looking for some Norwegian TV series to watch for a bit of binge-watching or searching for some travel inspiration for a future trip to Norway you will find it in this article.
We have included the locations where these Netflix Norwegian series were set (or filmed) plus beautiful images of each destination.
If you would like access to 15 Netflix libraries around the world (including USA/Canada) we recommend Surfshark VPN. You only need 1 subscription to cover every gadget in your house. Click here for more information about Surfshark
Best Norwegian series on Netflix 2022 you can't miss!
Borderliner
The story follows a police detective Nikolai as he becomes involved with the investigation into one man's suicide while visiting his hometown of Tista. In an effort to protect his family Nikolai tampers with evidence and this leads to a complicated web of lies and deception.
Genre – Nordic Noir/ Crime TV/ Thriller/ Drama
Starring – Tobias Santelmann, Ellen Dorrit Petersen
Where in Norway? Oslo and the small Norwegian town of Halden.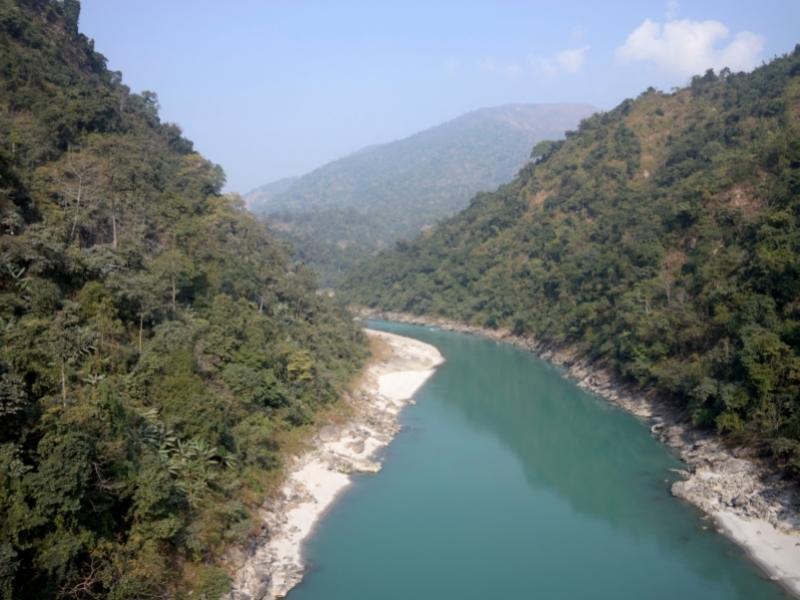 DO YOU WANT TO WATCH THE GREAT SHOWS LISTED IN THIS GUIDE?
WITH SURFSHARK VPN YOU CAN!
✅ With Surfshark VPN you get unrestricted access to the Netflix libraries of 15 countries.
✅ Access to the US, UK and German Netflix libraries (plus a further 12 countries)
✅ Access 13 Amazon Prime libraries including the USA and UK
✅ 1 subscription covers every gadget in your house
Post Mortem: No One Dies in Skarnes
A rather interesting take on the usual zombie focussed movie or TV show this Norwegian series on Netflix is definitely worth watching.
When Live the daughter of the local undertaker comes back to life just as an autopsy is about to be performed on her we know that something strange is afoot! Live's bloodlust and new abilities soon start to impact the town (where previous to Live's 'death' no one ever died). That is about the change!
Genre – Scandinavian TV show/ Thriller/ Drama Comedy / Horror Saga
Starring – Kathrine Thorborg- Johansen, Elias Holmen Sorensen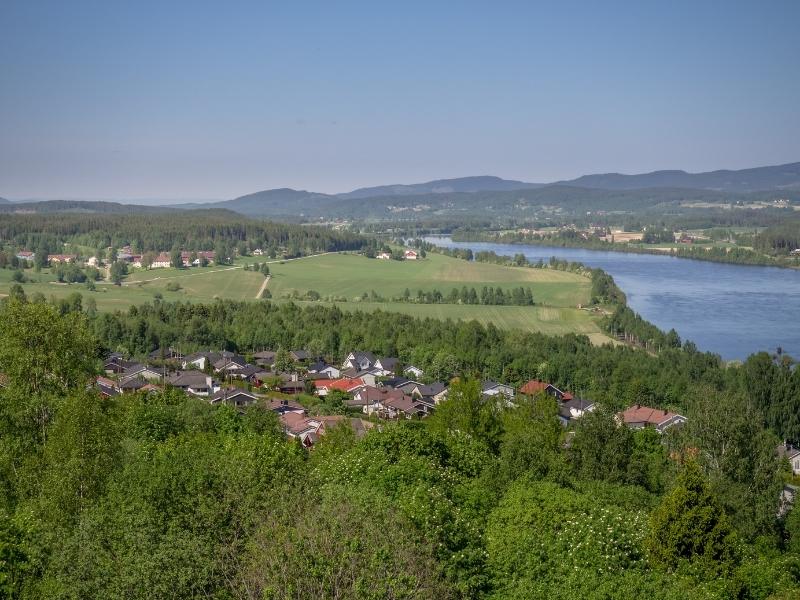 The Girl from Oslo
Following the abduction of her daughter and 2 other tourists in the Sinai desert a Norwegian diplomat endeavours to negotiate their release with the help of friends.
Genre – Political TV Thriller/Drama
Starring – Anneke von der Lippe, Amos Tamam
Where in Norway? Oslo plus Egypt and Israel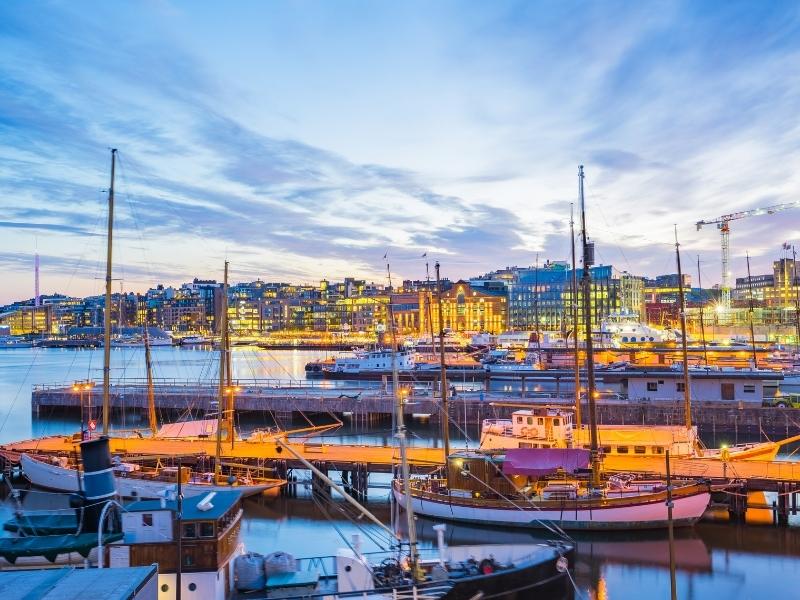 Norsemen
This comedy series about a group of Vikings is now into its third season (though it has been confirmed there will not be a fourth season).
The main charcters are living in the village of Norheim in the 8th century AD but dealing with change, political strife and normal day to day stress of life in the Viking age!
Seasons – There are 3 seasons of Norsemen available
Starring – Kare Conradi, Silje Torp
Where in Norway? Filmed in the Norwegian village of Avaldnes.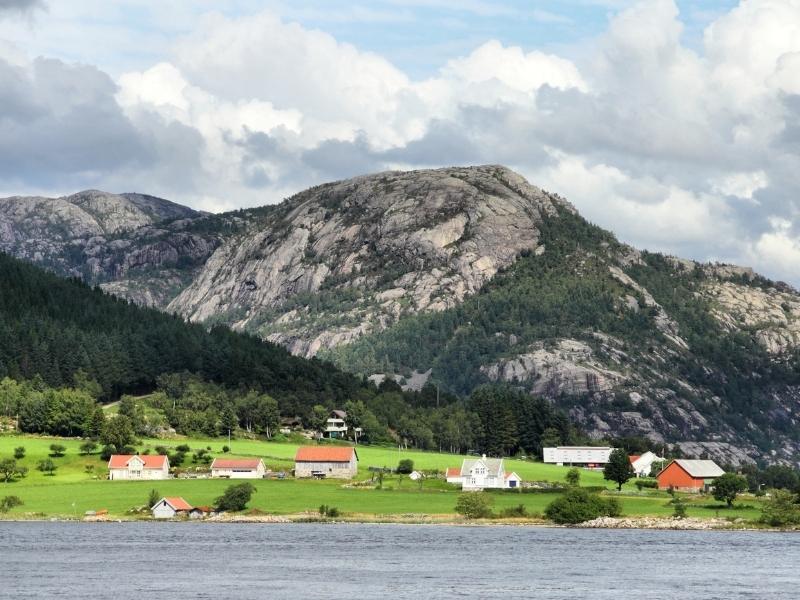 Occupied
This popular political thriller and Norwegian series on Netflix is set in a world in the near future where climate change is seriously impacting life.
Following the election of the Green party in Norway a decision is made to halt oil and gas production. Due to war in the Middle East impacting oil and gas production the world is relying on Norway for its fuel. In retaliation Russia (supported by the EU) occupies Norway.
Written by Jo Nesbo – a familiar name to those of you who enjoy Nordic Noir – this is a series not to be missed.
Genre – Geopolitical Drama
Starring – Henrik Mestad, Ane Dahl Torp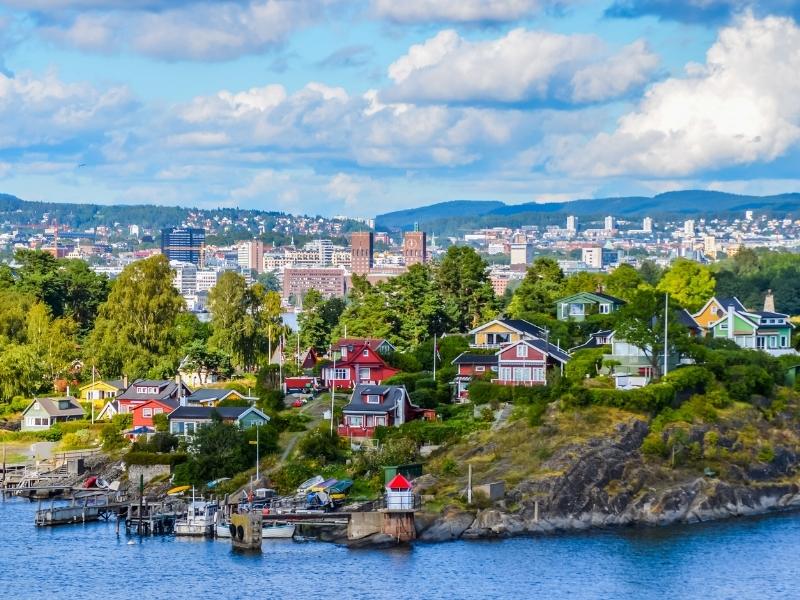 Bloodride
Each episode of this Norwegian series on Netflix is its own distinct story. Watch in any order or binge-watch the entire series in 3 hours.
Classic horror with a Scandinavian twist.
Genre – Horror Anthology Series
Starring – Ina Marie Wilmann, Bjornar Teigen
Ragnarök
After moving to the town of Edda with his mother and brother a teenage boy starts to develop superhuman abilities. He comes up against the dominant family in town who also control a factory that employs most of the town's residents.
As his powers develop (and reflect Norse mythology) we learn more about the town's dark secrets.
This series showcases the stunning scenery of Norway too!
Genre – TV Mystery/Fantasy
Starring – David Stakston, Herman Tommeraas
Where in Norway? Norwegian town of Edda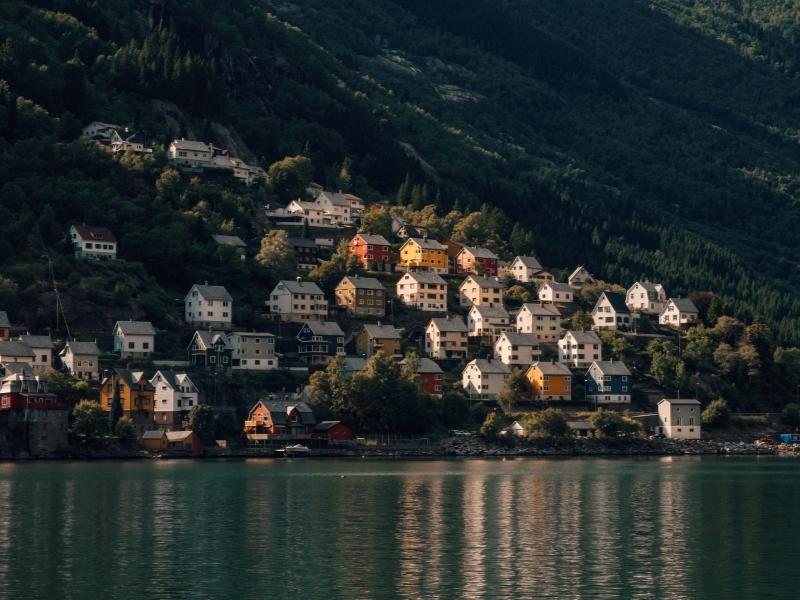 Home for Christmas
This Norwegian romantic comedy series follows the life of a single 30 something Johanne. She is sick of the stresses of the holiday season caused by comments about her lack of a partner so lies to her family that she has a boyfriend.
She then endeavours through internet dating to find a boyfriend to take home to her family for Christmas.
Genre – Romantic TV Drama series
Starring – Ida Elise Broch, Oddgeir Thune
Where in Norway? Town of Roros and Oslo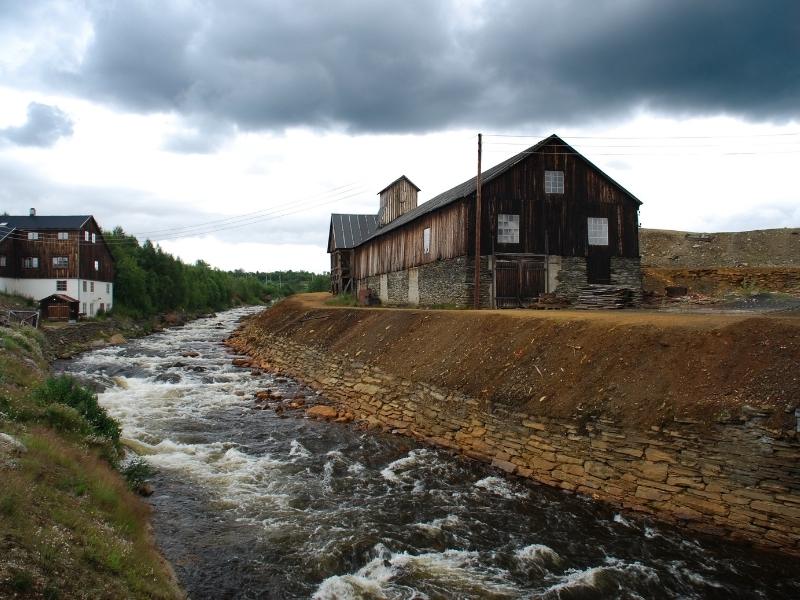 More great TV shows and movies from around the world to watch on Netflix in 2022
Have you enjoyed this selection of the best Norwegian series on Netflix?
For more travel inspiration and sheer entertainment from around the world check out these other posts
If you enjoy reading check out these best books posts too