Last Updated on March 24, 2021
Discover our selection of the best Australian shows on Netflix for some binge-worthy viewing! Plus a little travel inspiration for future travel to and around Australia.
If you are looking for the best Australian series on Netflix you have come to the right place! This selection of Australian TV shows on Netflix will not only provide hours of entertainment but also some jaw dropping travel inspiration.
Get ready for these ultimate binge worthy Aussie shows! (Please bear in that not all these Australian TV series may be available on Netflix in your location)
This list contains a guide to recommended Australian shows on Netflix complied in conjunction with travel bloggers from around the world.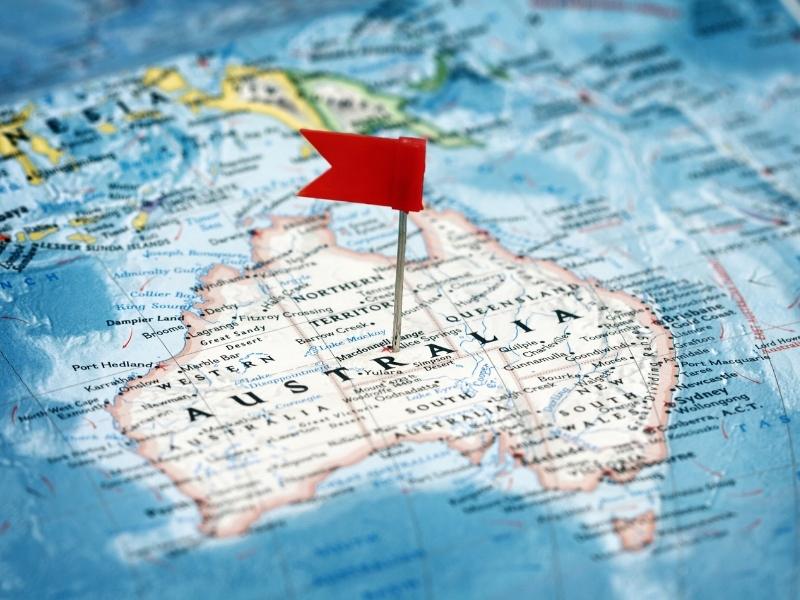 Best Australian TV series on Netflix
Stateless
Stateless follows the true story of four persons with very different backgrounds who end up in a detention center for asylum seekers in the desert of Australia.
One is a former airline hostess from Australia who, following a traumatic event, escapes a suburban cult under a fake identity; one is an Afghan asylum seeker who reaches Australia on a boat with his family; one is a bureaucrat following orders coming from higher ranking officials; and one is a man who finds himself working as a security guard at the detention center.
When the news that an Australian citizen was wrongly detained, Australia was forced to review its policies of dealing with asylum seekers, looking for a more humane way to treat them.
Boat asylum seekers are now detained in offshore centres where journalists have no access. By all means, Australia is not the only country in the world that employs questionable policies when dealing with migrants and asylum seekers.
The series is truly eye opening, portraying the lives of people coming from the most different cultures but who, after all, all have the same wish: that of a happy, peaceful life. It's a sad story which will leave you thinking, but also a message of hope: in a place where none of them belong, the many detainees find friendship and a new family.
Date of release: 1 March 2020
How many series: One, 6 episodes
Starring: Yvonne Strahovski as Sofie Werner; Asher Keddie as Claire Kowitz; Fayssal Bazzi as Ameer; Jai Courtney as Cam Sandford; Marta Dusseldorp as Margot; Dominic West as Gordon; Cate Blanchett as Pat.
Where was it filmed in Australia? Port Augusta, South Australia. Barton Detention Centre – featured in the series – is called Baxter Detention Centre in real life.
Watched by Claudia Tavani of My Adventures Across The World
Sisters
Discovering she has over 100 brothers and 2 sisters following her father's deathbed confession Julia sets off to meet her siblings.
Number of episodes – 7 (1 season)
Where was the series filmed in Australia? Melbourne
Offspring
Offspring is an outstanding series about 30-something Nina Proudman and her delightfully dysfunctional family and friends. The show is a dramedy that includes fantasy sequences and flashbacks, making it a total standout.
Nina's an obstetrician at a hospital in Melbourne. Though she's a well-educated professional, she's also a quirky, sometimes insecure, and very real person. The show centers around her crushes and love interests as well as those of her brother and sister and her friends from the hospital. Not to be left out, her divorced and sometimes on-again and off-again parents.
Together, they navigate this thing called life in a modern portrayal—sometimes over the top and other times in a very real and poignant way. Get ready to laugh your butt off.
Date of release: August 15, 2010
How many series: 7 seasons from 2010 to 2017
Starring: Asher Keddie, Kat Stewart, Matthew Le Nevez
Where was it filmed in Australia? Melbourne
Watched by Sam from My Flying Leap
Wanted
Wanted is an Australian drama where two totally opposite strangers, Lola and Chelsea, are in the wrong place at the wrong time. They find themselves in complicated circumstances after they witness a murder involving dirty cops at a suburban bus stop.
After a car crashes in front of them, two men shoot the driver dead. One of the attackers has a struggle with Lola, and the gun goes off and kills him. The other attacker takes both girls hostage.
Lola and Chelsea manage to escape, but they are framed for the crime and are pursued by criminals and twisted police officers.
How many series: 3 seasons (18 episodes)
Starring: Rebecca Gibney, Geraldine Hakewill, Kerry Fox
Where was it filmed in Australia: The first season was filmed across various locations in Queensland. Subsequent seasons feature locations in South Australia.
Watched by Debbie Fettback from WorldAdventurists.com
The Letdown
New Mum Audrey struggles to cope with the demands and expectations of motherhood. After joining a new parents support group we follow the lives of Audrey and her quirky friends as they settle into life as mothers.
Number of series and episodes – 2 series with 13 episodes
Starring – Alison Bell, Sarah Scheller
Where was the series filmed in Australia? Sydney though Adelaide makes an appearance in series 2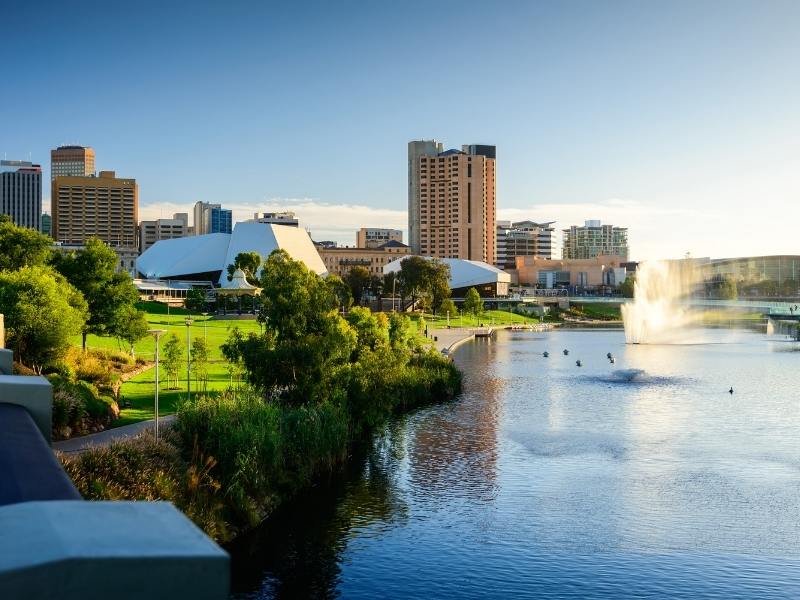 The Bureau of Magical Things
A teenager stumbles across a magical realm and discovers fairies, elves and new powers which lead her on a journey to unite the human and magical worlds.
Starring – Kimie Tsukakoshi, Julian Cullen, Mia Milnes.
Where was the series filmed in Australia? Brisbane and the Gold Coast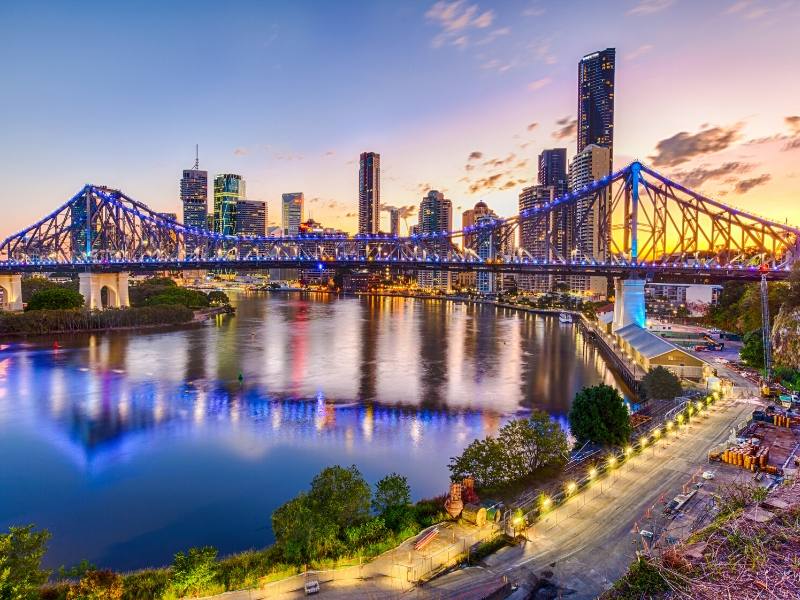 Secret City
Canberra may be Australia's most milquetoast city – but the innocuous veneer of the nation's capital is the perfect stage set for Secret City, an old-fashioned political thriller with a very new-age theme.
The series follows Aussie journalist Harriet Dunkley as she wades through various political conspiracies, cover-ups and scandals. The first season, based on novels by Chris Uhlmann and Steve Lewis, centres on espionage, spyware, and growing tensions between Australia, the US and China. The sequel, a departure from the novels, follows the same main characters as they navigate their way through a military cover up.
Well-developed characters combined with laconic Australian humour makes this show binge-worthy, while the plot holds a mirror to modern-day politics and comes eerily close to imitating real life events.
Genre: Political thriller
Date of release: 2016/2019
Starring: Anna Torv, Jackie Weaver, Alex Dimitriades
Where was it filmed in Australia? Canberra, ACT
Watched by Emily of Wander-Lush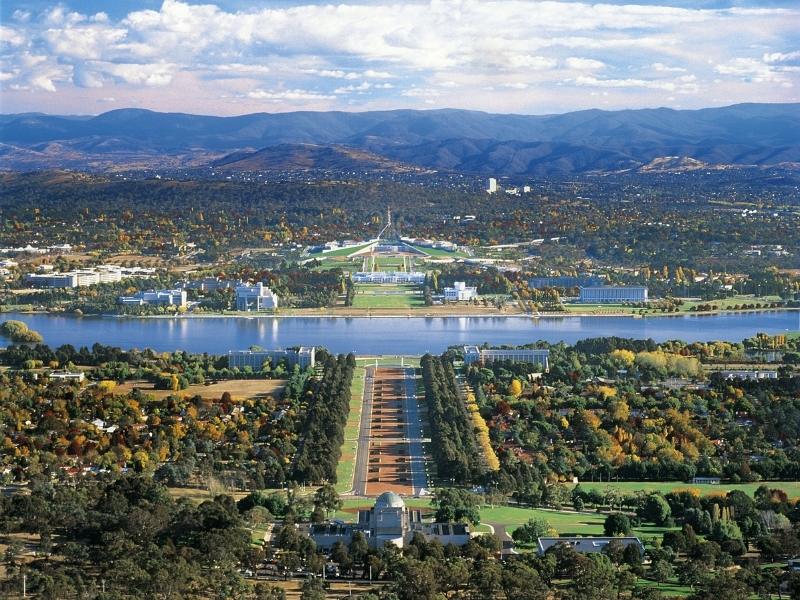 Jack Irish
Follow the investigations of a criminal lawyer turned PI Jack Irish. In episode one, Jack is hired to find a missing cop and ends up becoming a murder suspect.
There are also 3 Jack Irish films available to watch on Netflix.
Number of series & episodes – 2 seasons & 12 episodes
Where was the series filmed in Australia? Melbourne in the suburb of Fitzroy
Deep Water
This captivating crime show features detective Tori Lustigman and her partner Nick Manning who try to solve a series of unexplained murders as well as suspicious suicides. The trail leads them to connect the pieces to murders of gay men in the 1980s one of which was detective Lustigman's younger brother.
Set in Bondi this crime show captivates its audience and leaves you wondering what's going to happen next. With only four episodes this is a quick watch and will leave you yearning for another season.
Starring: Yael Stone and Noah Taylor
Where was it filmed: Sydney/Bondi Beach
Watched by Victoria of guideyourtravel.com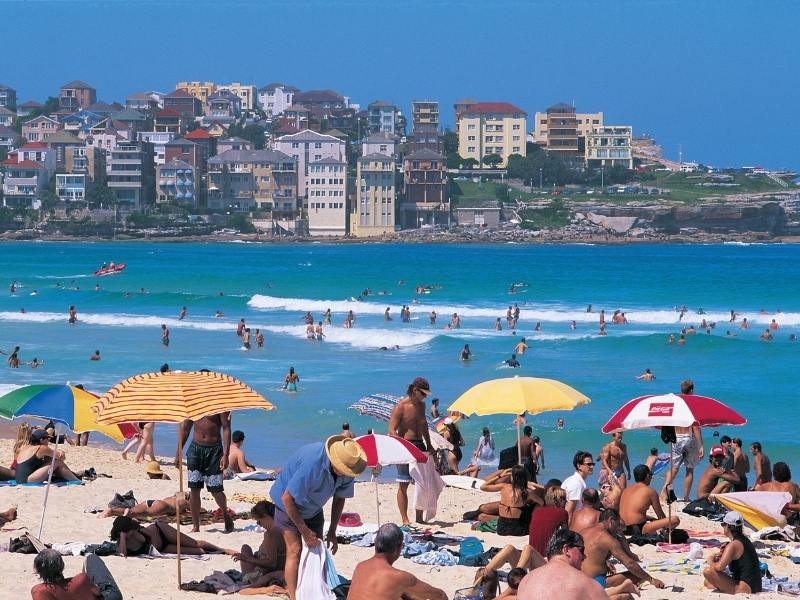 Instant Hotel
If you love travelling around Australia and want to feed your wanderlust from home, watching "Instant Hotel" on Netflix will be perfect for you!
This reality show features several teams of holiday rental owners. Each team is made up of 2 people. They come from all parts of Australia.
They all go on an overnight trip to each other's property and rate it using selected criterias such as comfort and local activities.
Not only will you see unique B&Bs but you will also get to discover some of the most beautiful places in Australia. This includes a mix of famous sites, such as Bondi Beach, and hidden gems like Humpty Doo, between Darwin and Kakadu.
The properties are also rated by interior design expert, Juliet Ashworth.
Starring: Juliet Ashworth and Laurence Llewelyn-Bowen
Where was it filmed in Australia? Several locations in New South Wales, Victoria, South Australia, Northern Territory, and Queensland.
Watched by Pauline of BeeLoved City
Please Like Me
Please Like Me is an awesome Australian coming-of-age story about a twenty-something called Josh. It's a combination of comedy and drama which takes you through some interesting events in Josh's life. The series starts with Josh being dumped by his girlfriend and discover that he is gay.
The rest of the episodes follow Josh's life from classic young adult situations to more serious and controversial topics such as homosexuality, suicide, and abortion.
But what makes Please Like Me such a great series is the combination between humor and sensitivity with which these topics are addressed. You will often find yourself laughing, crying, and flabbergasted at the same time. Oh, and let's not forget listening to the Australian accent and watching the amazing scenery, of course!
Date of release: February 28, 2013
Number of Episodes: 32 (spread over 4 seasons)
Starring: Josh Thomas (Who also wrote the series), Debra Lawrance, David Roberts, Thomas Ward
Filming location: Melbourne
Watched by Lara from The Best Travel Gifts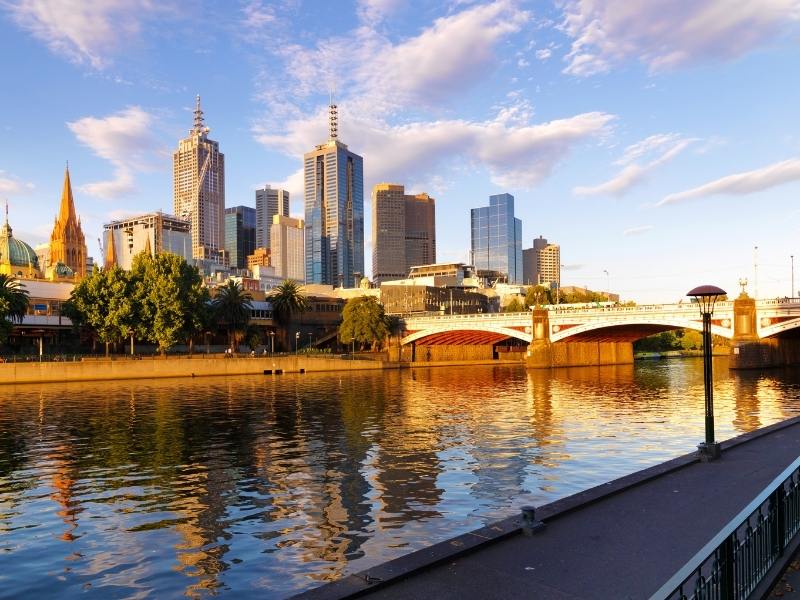 Glitch
Glitch is about a fictional small town where the policeman James Hayes discovers something mysterious. Seven people that were thought to be dead, return to life in perfect health.
They have no memory of their identity. Nobody knows why this happened, and the people want to know what happened and who they are. They are all linked to each other in a way, but it remains a mystery.
The series covers the search for what happened and why it happened. The policeman James tries to keep the case a secret, but this proves to be difficult.
Genre: Drama / paranormal
Date of release: 9 July 2015
Starring: Patrick Brammall, Genevieve O'Reilly, Emma Booth, and others.
Where was it filmed? Castlemaine, Victoria
Watched by Dymphe of Dymabroad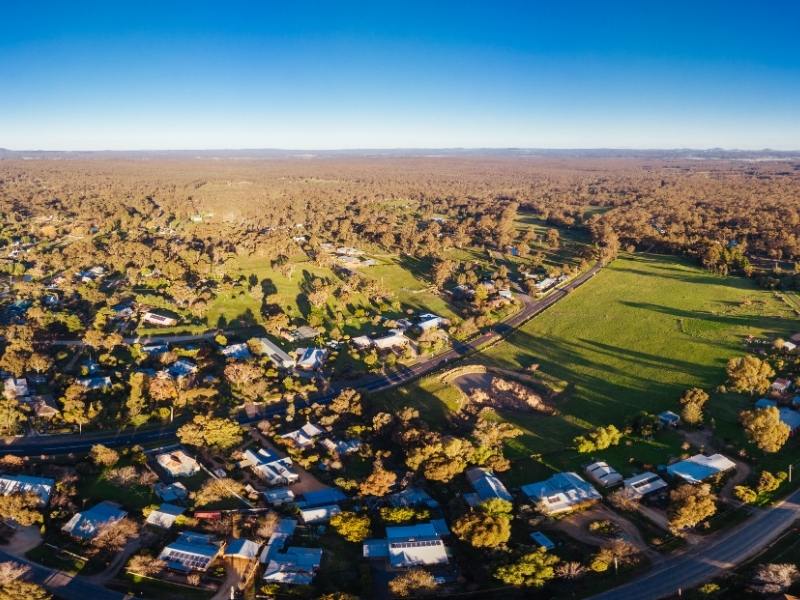 A Place Called Home
I breezed through A Place to Call Home at the beginning of the pandemic. The story surrounds a nurse returning to Australia in the 1950s after spending the war in Europe.
She connects with the wealthy Bligh family of Ash Park and the following 6 seasons detail their lives, struggles, and triumphs. The acting is superb and the scenery of New South Wales is stunning. A wonderful escape!
Genre: Drama, Historical Fiction
Date of release: April 2013
Starring: Marta Dusseldorp, Brett Climo, Noni Hazlehurst
Where was it filmed in Australia? The central, fictional home of Ash Park was filmed at Camelot in Camden. They filmed in Camden and the Southern Highlands in New South Wales.
Watched by Jennifer from FamilyTripGuides.com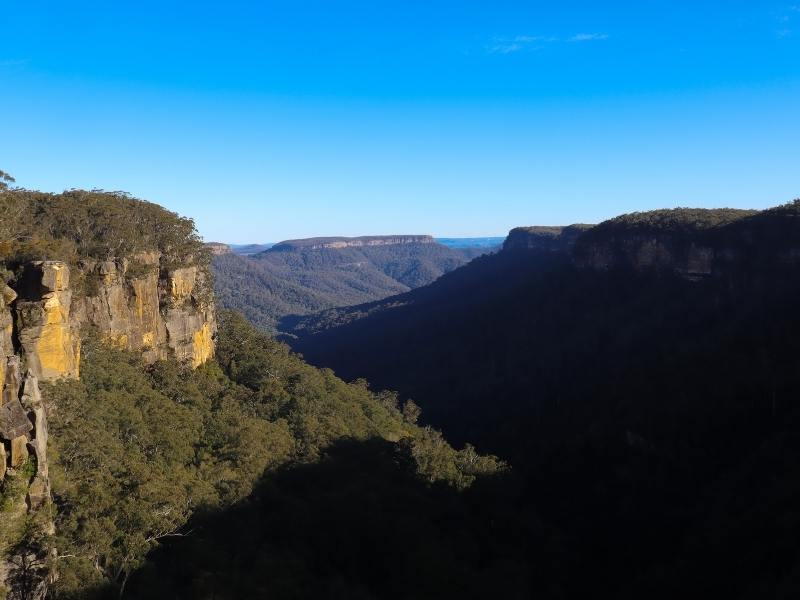 Tidelands
'Tidelands' follows the story of Cal McTeer, who returns to her hometown, the small fishing village of Orphelin Bay, after serving ten years in juvenile detention.
Cal gets in to investigate the secrets of her town when the body of a local fisherman washes ashore. She comes across a commune of outcasts known as 'Tidelanders' who are siren-human hybrids amidst her investigation.
The Tidelanders are shown to have superhuman strength and speed, along with the ability to control water and breath underwater. Their leader, the mysterious Adrielle Cuthbert, vows to protect her tribe from exposure.
The story revolves around some really interesting characters, and the supernatural touch makes it a good one to binge on!
Genre: Mystery/Supernatural
Date of release: 14 December 2018
Starring: Charlotte Best, Elsa Pataky, Marco Pigossi, Aaron Jakubenko and Mattias Inwood
Where in Australia: Queensland and North Stradbroke Island
Watched by Neethu of OurBackPackTales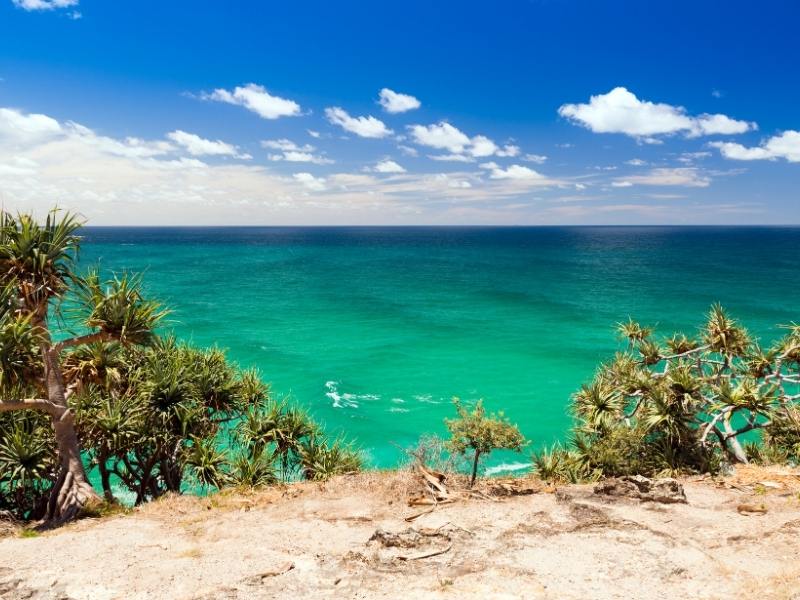 Rake
Rake's lead character Cleaver Green, is a brilliant lawyer with a self-destructive tendency and numerous addictions. He tends to take on "lost" criminal cases of guilty clients that no other lawyer is willing to take on.
From a self-proclaimed cannibal to a bigamist, Cleaver will represent them all, and usually manage to eventually win their case. Outside of the courtroom, life is not a stroll in the park. His creditors are impatient to get their money back after he gambled it away. He struggles to resist his urge to take drugs and is not doing a great job as a father figure, as far as his son and ex-wife are concerned. Cleaver is deceitful, cynical, but undeniably charming and endearing.
Richard Roxburgh, who plays the lead character (who also created the series) has a strong Australian accent and a sometimes unusually high pitched tone. At the same time, he is charismatic in a way that in my opinion is indisputable, making the whole series worth every minute of viewing. The series will appeal to anyone who loves complex "Bad Boy" characters and surprising plot twists.
Genres: Comical Drama, Legal Drama, Political Satire
How many seasons: 5 seasons
Starring: Richard Roxburgh, Matt Day, Adrienne Pickering.
– Where was it filmed in Australia? The series is set in Sydney, New South Wales, Australia.
Watched by Adi Ben Ezer of Adi Sees World
For the kids – Izzy's Koala World
Izzy's Koala World is a kids' documentary series on Netflix telling the story of Izzy, a young wildlife warrior living on Magnetic Island with her parents. Izzy and her mum (who is a vet) take care of injured and sick koalas and nurse them back to health before releasing them back into the wild.
The show highlights the incredible natural beauty of island life, while also shining a light on the plight of protecting koala habitats and taking care of our native wildlife.
The series of eight episodes was released in 2020 and hopefully, more will follow as the series does a great job of inspiring the next generation of conservationists. My 8-year-old daughter has watched the series four times already and she now wants to be a wildlife vet when she grows up after watching it!
It's a great watch for nature-loving kids.
Watched by Karen of Smart Steps to Australia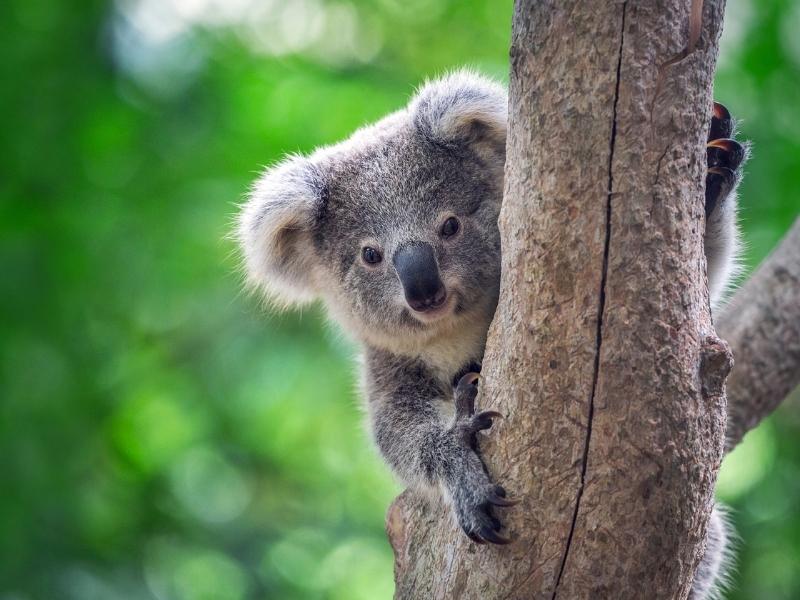 More to watch on Netflix from around the world
Enjoy all those Australian TV shows on Netflix. For more binge-worthy Netflix series from around the world check out these articles:
For more travel inspiration for Australia check out these articles:
Related Reading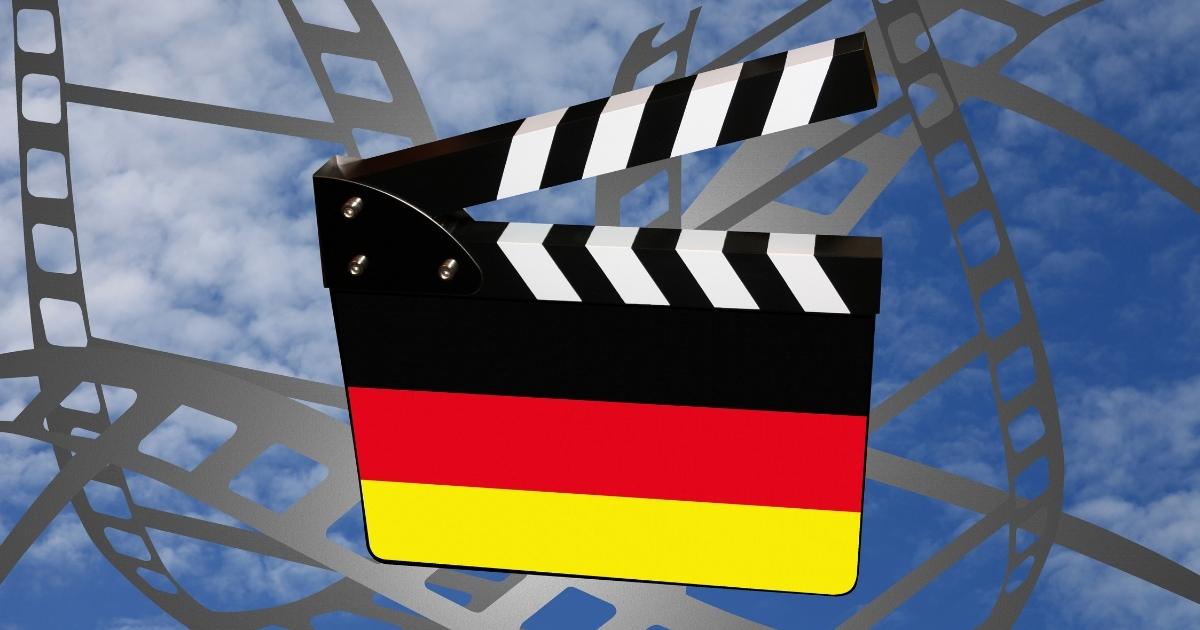 Discover our selection of the best German TV shows on Netflix for some binge-worthy viewing! Plus a little travel inspiration…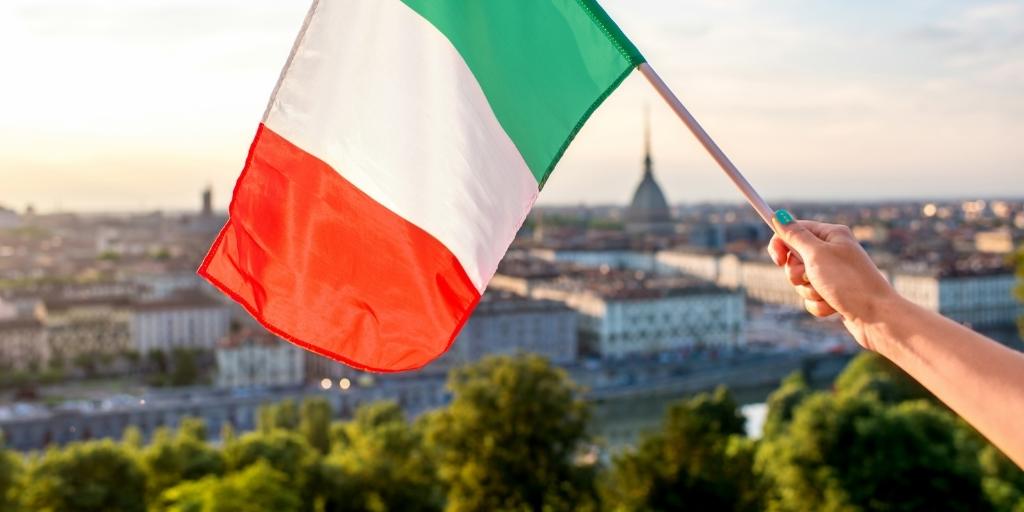 Check out this guide to the best Italian TV series on Netflix and Amazon Prime to watch now. Perfect for…
This post may contain affiliate links, which means we may receive a commission, at no extra cost to you, if you make a purchase through a link. Please see our disclosure for further information. As an Amazon Associate, I earn from qualifying purchases.