Last Updated on December 16, 2020
The best way to learn a language is, I believe, to completely immerse yourself in it. This can be difficult if you are not actually living, working or studying in a country where that language is spoken. I always wanted to speak French and despite quite a few years of lessons at school I never quite grasped it.
For me the turning point came when I actually moved to live in France and I lived with a family who encouraged me to learn. One of the things I did was to watch a lot of French TV series and French movies.
I also enjoyed listening to French music too. As well as having the opportunity to speak a lot of French I was able to pick up vocabulary.
I no longer live in France so the opportunity to practice is not easy. The next best thing for me is to watch French movies (there is always the opportunity to use the subtitles if necessary) and there are lots of great French speaking movies on Netflix and Amazon Prime.
You will also not want to miss reading about the best French TV series to watch on Netflix and Amazon Prime.
Obviously the different movies available on Netflix can be subject to change (and availability depending where in the world you live) but these are my top choices of the best French films on Netflix for 2020.
I have included the link to Amazon Prime Video too so if the movies are no longer available on Netflix do check on Amazon!
These are my choices of the best French films on Netflix as well as the best French movies on Amazon Prime too.
Happy viewing!
Top 6 Best French Movies on Netflix and Amazon Prime
AMELIE (LE FABULEUX DESTIN D'AMELIE POULAIN)
If you are visiting Paris you will love this film which showcases the French capital! This whimsical film centres around a young woman named Amelie.
A romantic comedy and an absolute classic – if you haven't seen Amelie add it straight to your must-see movie list!
Starring Audrey Tatou as Amelie a waitress working in Montmartre who decides to improve the lives of those around her.
The movie features over 80 locations in Paris and will have you booking the next flight to see the sights for yourself. If you are planning to visit Paris soon check out my guide to the French capital for first time visitors.
Directed by – Jean-Pierre Jeunet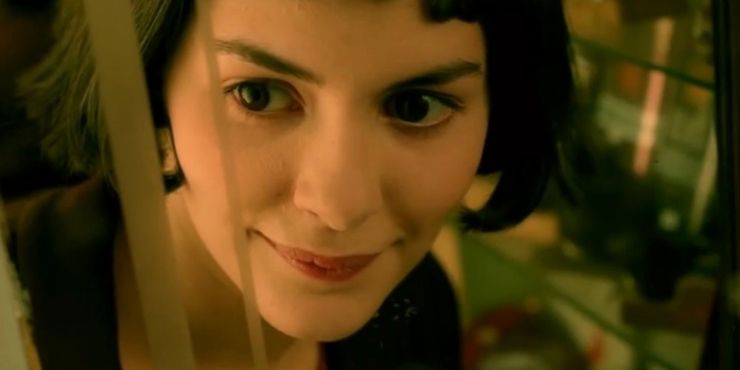 BLUE IS THE WARMEST COLOUR (LA VIE D'ADELE CHAPITRES 1 & 2)
A moving love story about a French teenager Adele who discovers desire and freedom when blue haired art student Emma comes into her life.
This film won the Palme d"Or at the Cannes film festival in 2013 and stars Lea Seydoux and Adele Exarchapoulos in the lead roles.
The story is based on the novel of the same name by author Julie Maroh.
Directed by – Abdellatif Kechiche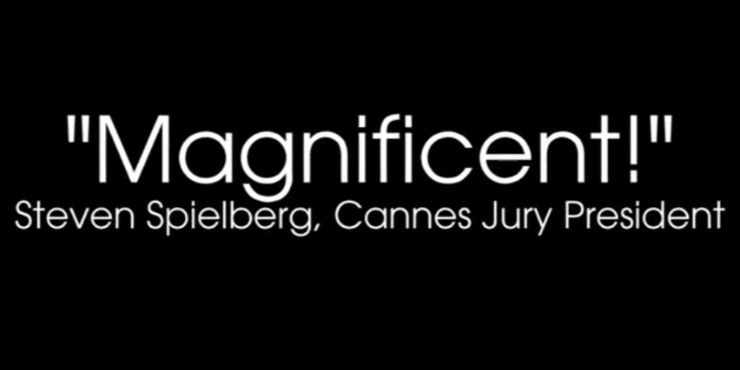 CLICK HERE TO WATCH THE TRAILER FOR BLUE IS THE WARMEST COLOUR ON YOUTUBE
THE DIVING BELL AND THE BUTTERFLY (LE SCAPHANDRE ET LA PAPILLON)
The true story of Jean-Dominique Beauby who at the age of 43 had a stroke which left him with locked-in syndrome. Unable to move or communicate except through blinking his left eye for yes or no this film is based on the book dictated by him letter by letter.
The role of Jean-Dominique is played by Mathieu Amalric.
The film was nominated for 4 Academy Awards.
Directed by – Julian Schnabel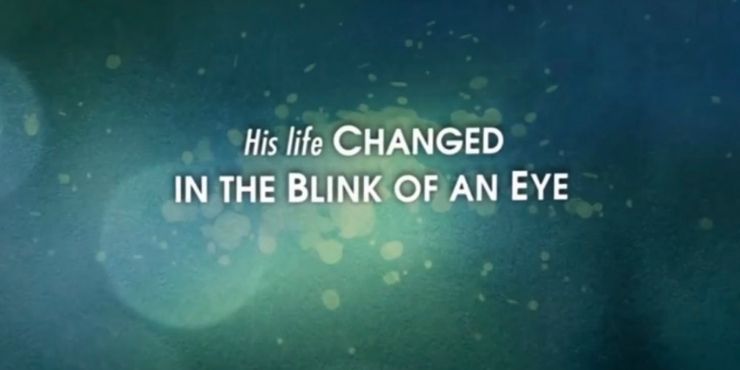 CLICK HERE TO WATCH THE TRAILER FOR THE DIVING BELL AND THE BUTTERFLY ON YOUTUBE
INTOUCHABLES
A feel-good movie about the friendship that develops between a wealthy quadriplegic man and his carer. This was a huge box-office hit in France and is an easy to watch movie.
We absolutely loved this movie – it is funny, warm and very touching. It was also lovely to find out at the end where the men are today. Starring Omar Sy and Francois Cluzet I highly recommend this film.
Directed by – Olivier Nakache and Eric Toledano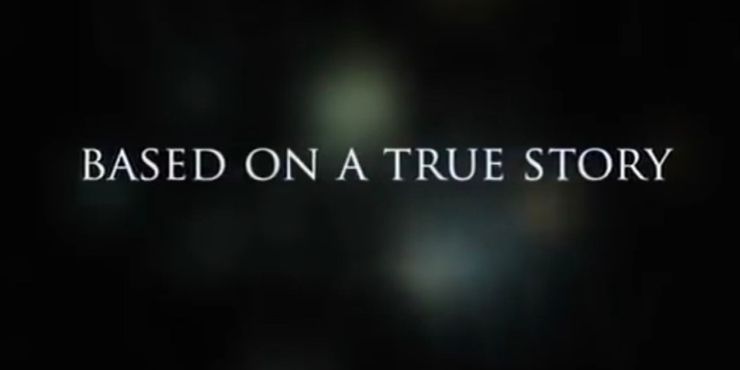 BLIND DATE (UN PEU BEAUCOUP AVEUGLEMENT)
A French romantic comedy – an inspiring pianist moves next to a puzzle inventor who can only work in silence! What could possibly go wrong? Another great French comedy that really should be on your to-watch list!
Starring Malanie Bernier, Clovis Cornillac and Philippe Duquesne this film was one of my favourites (my husband wasn't so keen) but it is a light, romantic comedy set in Paris and a lot of fun.
Directed by – Clovis Cornillac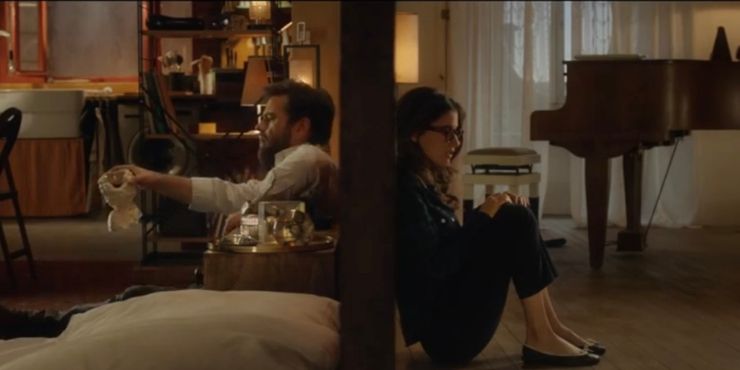 BREATHE (RESPIRE)
A tale of how toxic friendships can be when they go wrong. A French drama based on the novel by Anne-Sophie Brasme Breathe will keep you on the edge of your seat.
The movie stars Josephone Japy, Isabelle Carre and Claire Keim.
If you enjoy dramas then this is the movie for you!
Directed by – Melanie Laurent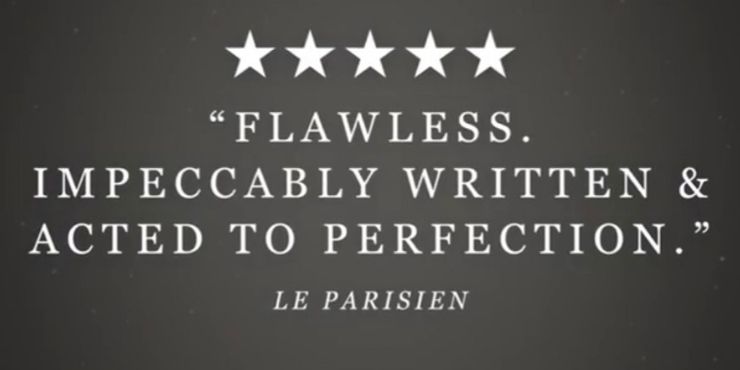 CLICK HERE TO WATCH THE BREATHE TRAILER ON YOUTUBE
ⓘ DON'T MISS : THE BEST FRENCH TV SERIES ON NETFLIX AND AMAZON TO WATCH RIGHT NOW
DON'T HAVE AMAZON PRIME?
* Watch thousands of movies and TV episodes instantly * Borrow Kindle books * Get unlimited FREE two-day shipping
Happy Viewing
I hope you have enjoyed my selection of the best French movies on Netflix do let me know if you have any suggestions of more that I can add!
If you enjoy watching movies or TV series from various countries around the world you may enjoy my selection of 25 British TV series on Netflix and Amazon Prime, best Australian movies and must watch South African movies selections.
Further information for visiting Paris/ France
I have a number of posts about Paris and France which you may be interested in reading.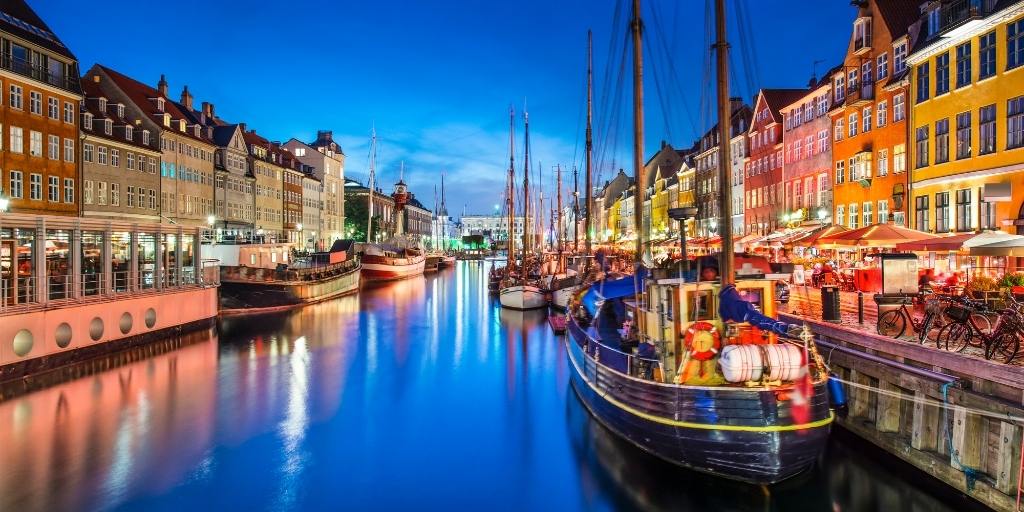 Do you enjoy Nordic Noir? Or are you planning a trip to Denmark and want some travel inspiration? This guide…
This post may contain compensated links. Please read our disclosure for additional information. As an Amazon Associate, I earn from qualifying purchases.