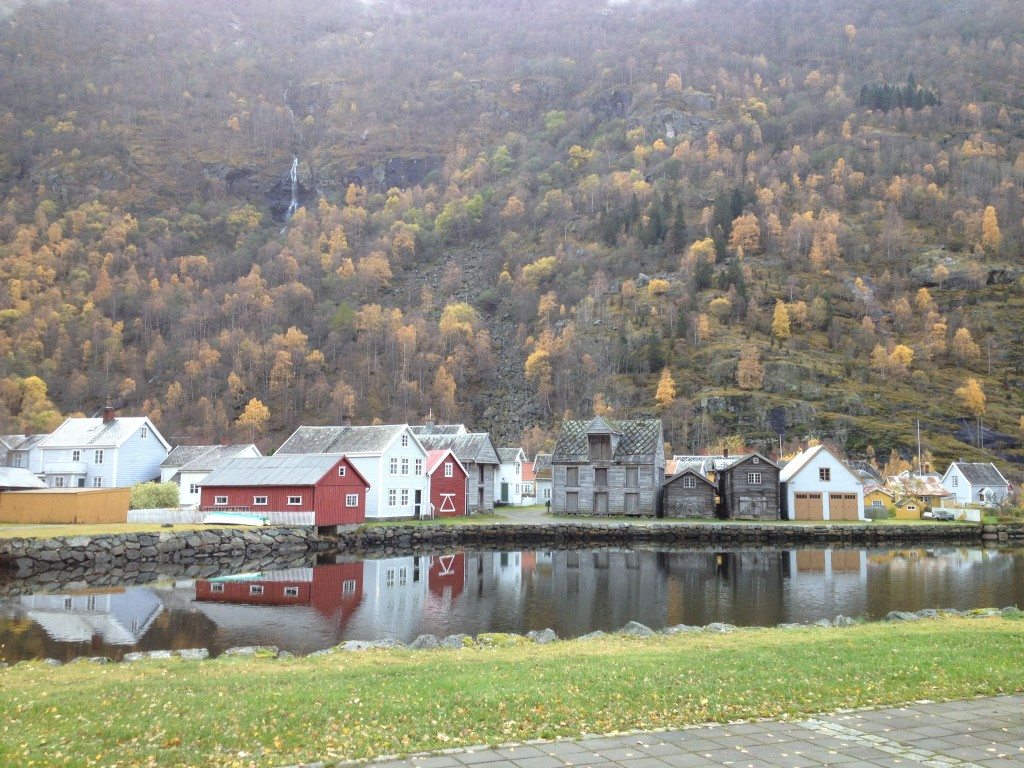 5 REASONS WHY YOU WILL LOVE VISITING LAERDAL NORWAY
There are some places in the world that you know will stay with you forever. Norway is, for me, one such place. When I was 11 years old I went on a skiing holiday with school. We flew from Newcastle to Bergen in Norway and then travelled by coach to Voss. Years afterwards I could still remember the spectacular scenery and so when my husband had the opportunity to work in Norway for 12 weeks I was very happy. Unfortunately I was only able to go for 9 days due to work commitments but wow did I have an amazing time – so much so that I can say hand on heart that I could have stayed. Possibly forever. 
He was working in Laerdal a few hours drive from Bergen. If you have not heard of Laredal and had not thought of including it in your Norwegian itinerary read my post to find out why you must. I have 5 reasons why you will love visiting Laerdal Norway.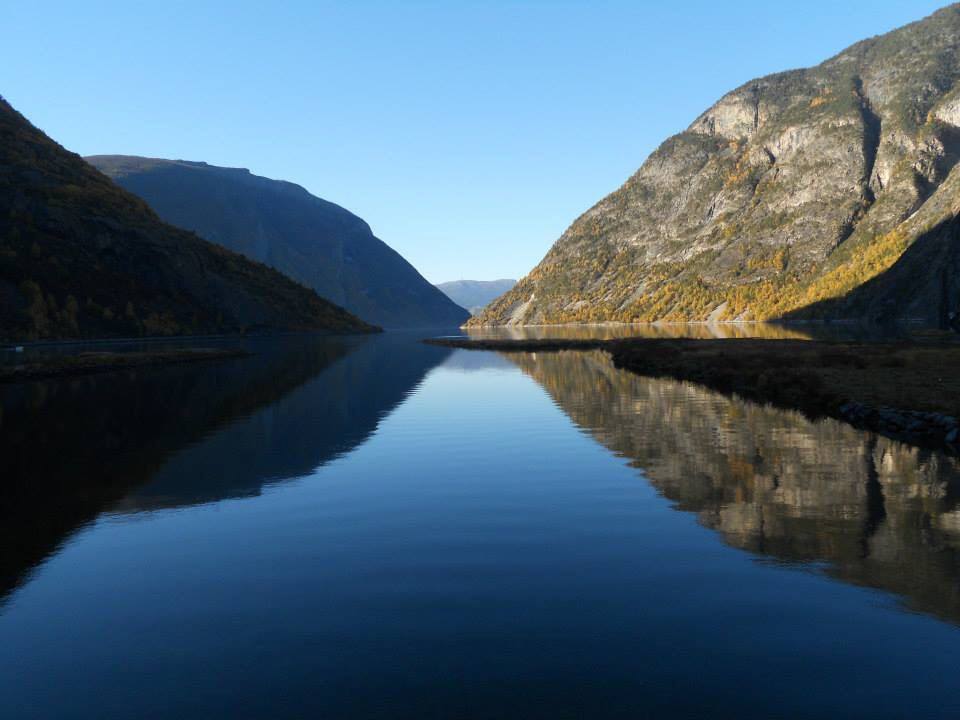 Beautiful Norway
Norway is consistently placed in the top places to live in the world. I find it an amazing country – not just for the spectacular scenery (more of that later) but it is a country that seems to actually look after its people. It is expensive there is no denying it (I flew over with rather more food in my suitcase than clothes) but the state provides education, looks after its old, its sick, pays for funerals, provides excellent maternity rights, respects gay rights (same-sex marriage became legal in Norway in January 2009). While I am sure there will be Norwegians who will tell me its not utopia (or maybe they won't) Norway comes consistently top as the happiest nation on earth.
My trip to Laerdal – visiting Laerdal in Norway
I flew from Heathrow to Bergen and caught a coach to visit my husband who was living in Laerdal. It took 4 hours from Bergen by bus (I first caught a transfer into Bergen from the airport then waited 3 hours for the coach!) and it was a spectacular drive!
My husband's home for 12 weeks!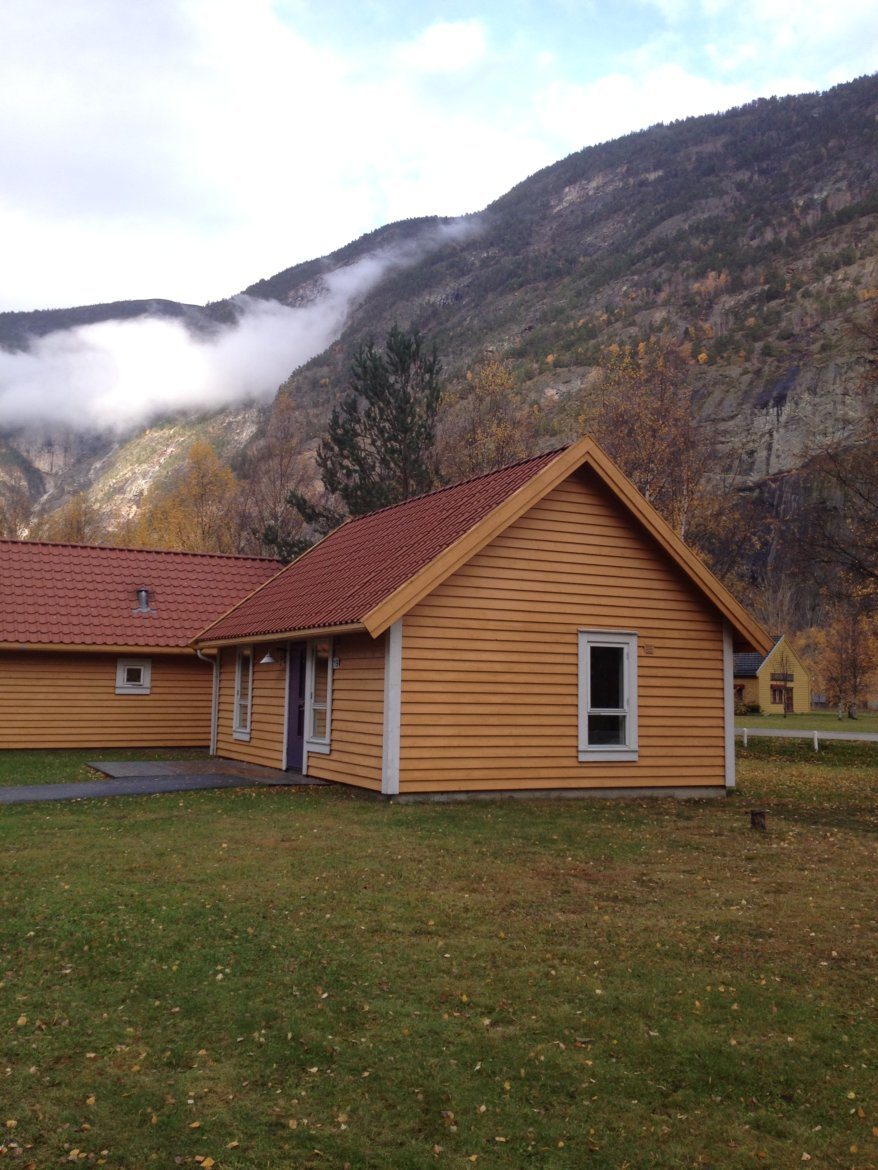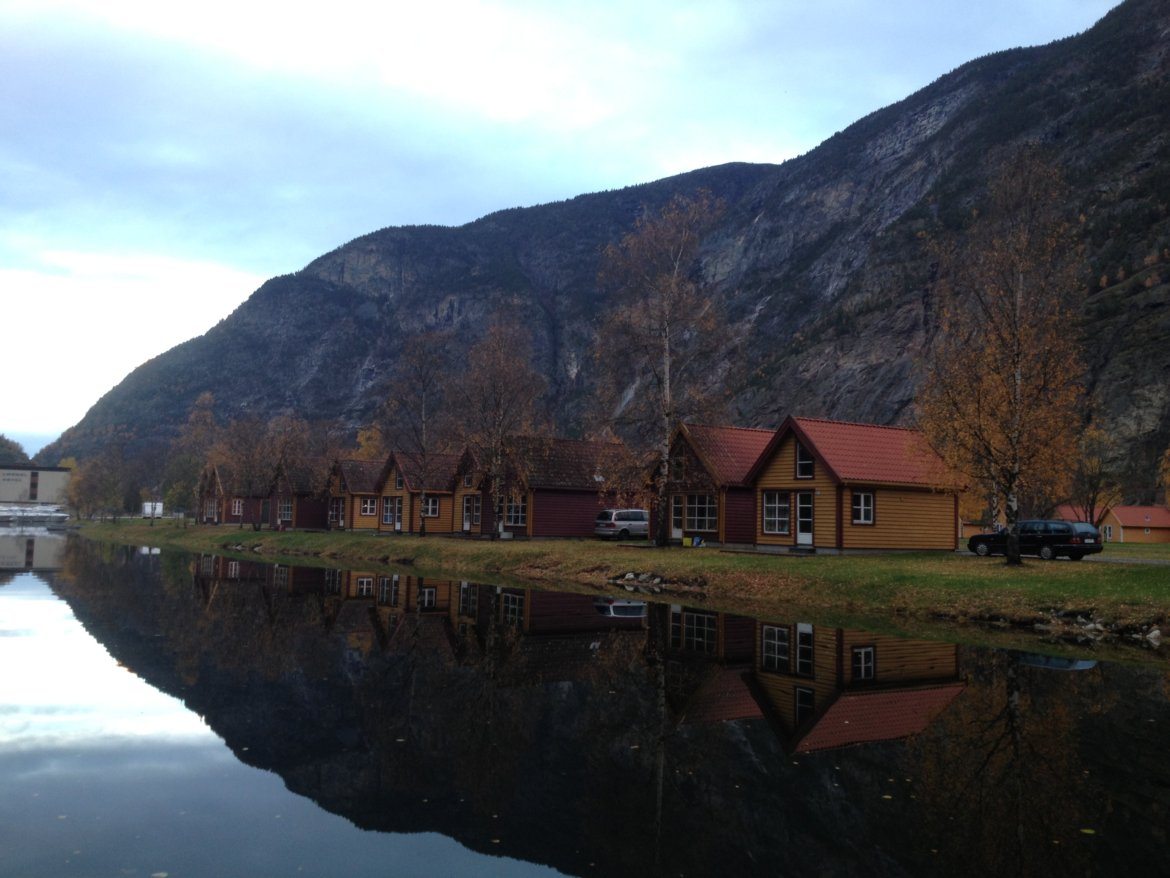 Laerdal itself is situated at the end of the UNESCO World Heritage Site of Sognefjorden.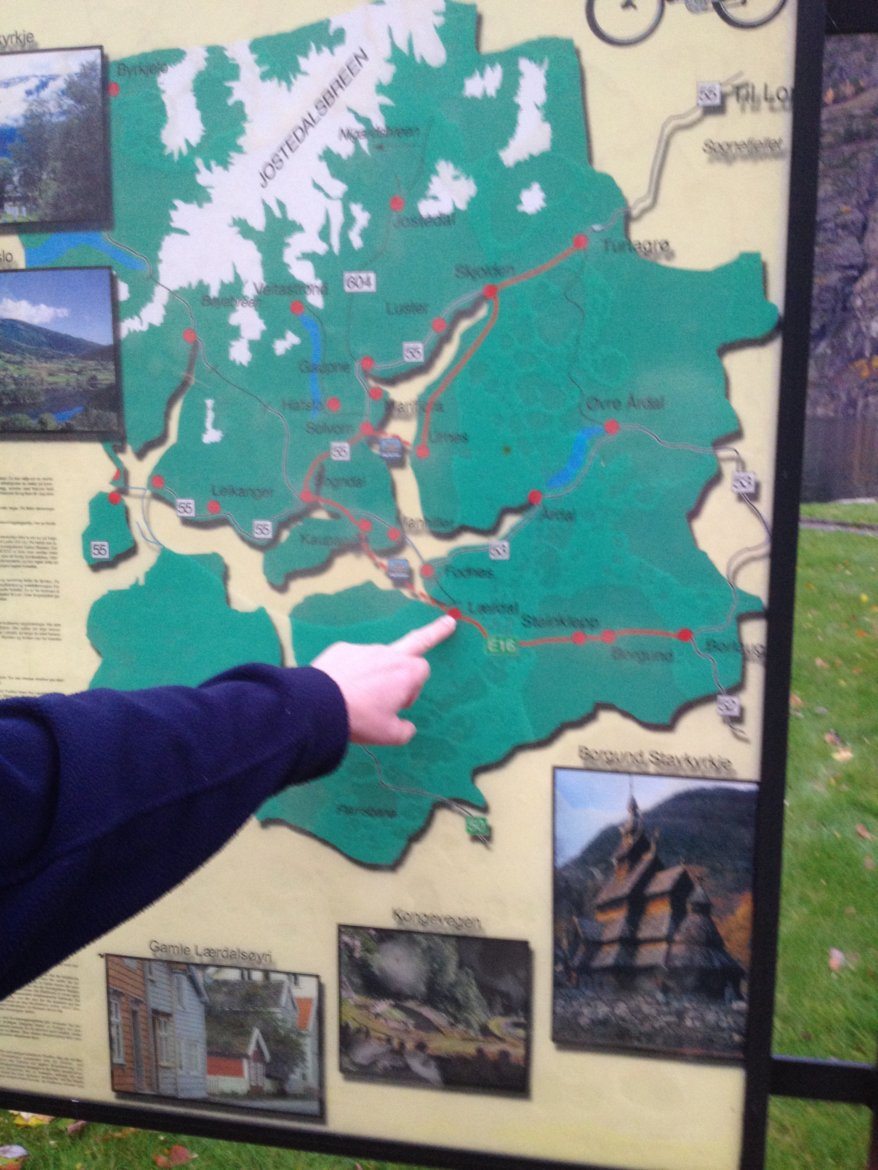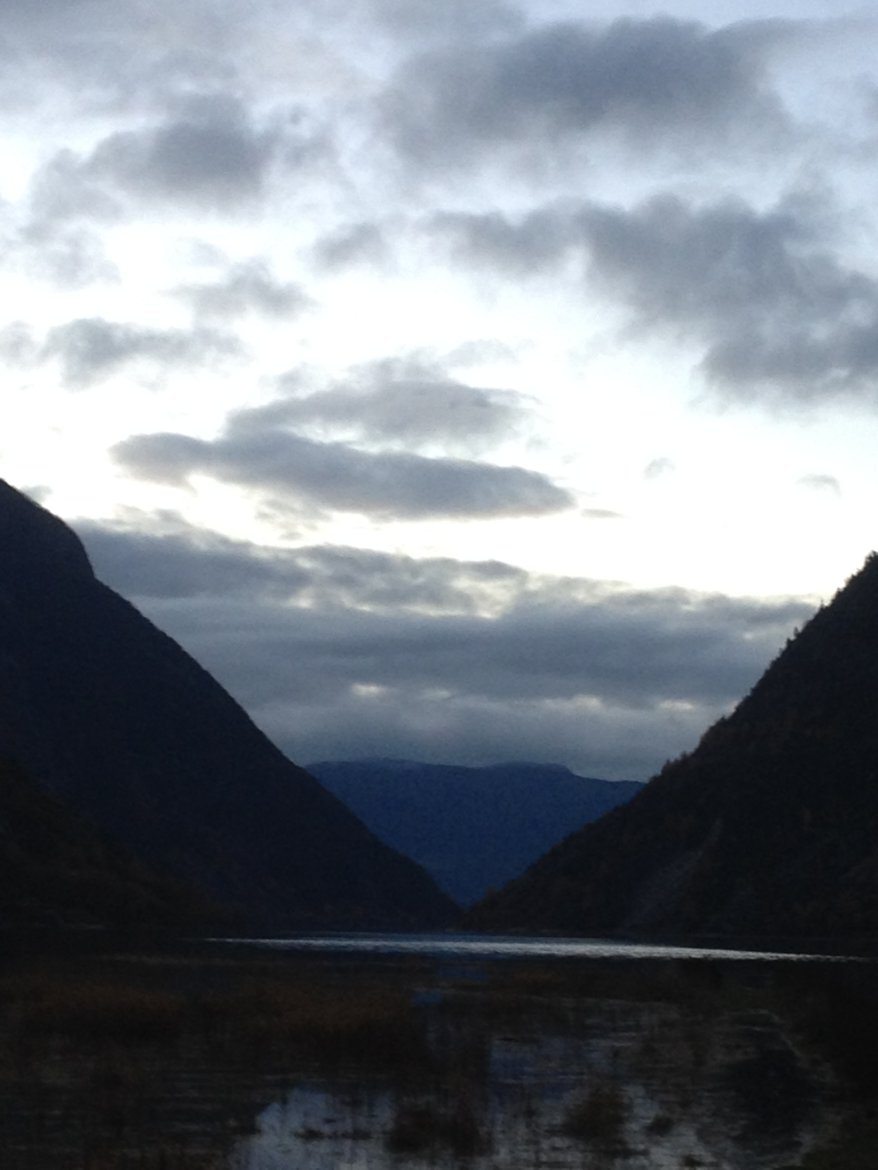 To get to Laerdal from Bergen (about 206 km) we drove via Voss and then through the famous Laerdal tunnel – a 24.5 km tunnel which connects Laerdal and Aurland. It is something I can tell you to go through a tunnel that long – scary in some ways too. There are three large caves at 6 km intervals in the tunnel for drivers to have a break or to help alleviate feelings of claustrophobia. The tunnel itself is lit with white lights but the caves have blue lights with yellow lights at the fringes. This is to give the impression of sunrise.
Photo courtesy of Sue Locker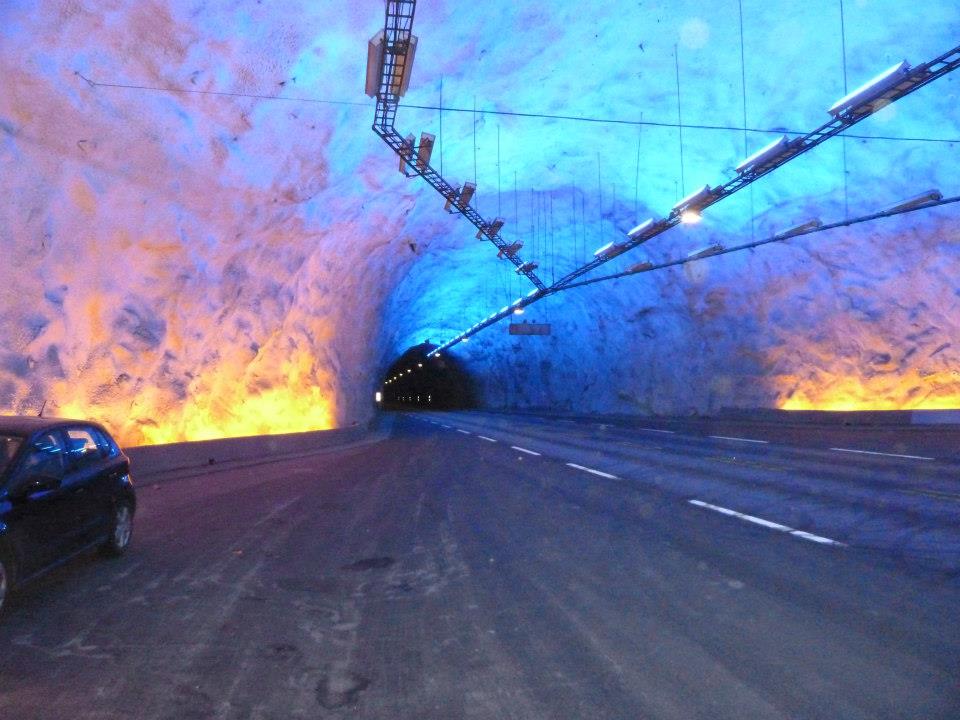 (This is the entrance to another tunnel but it gives you an idea!)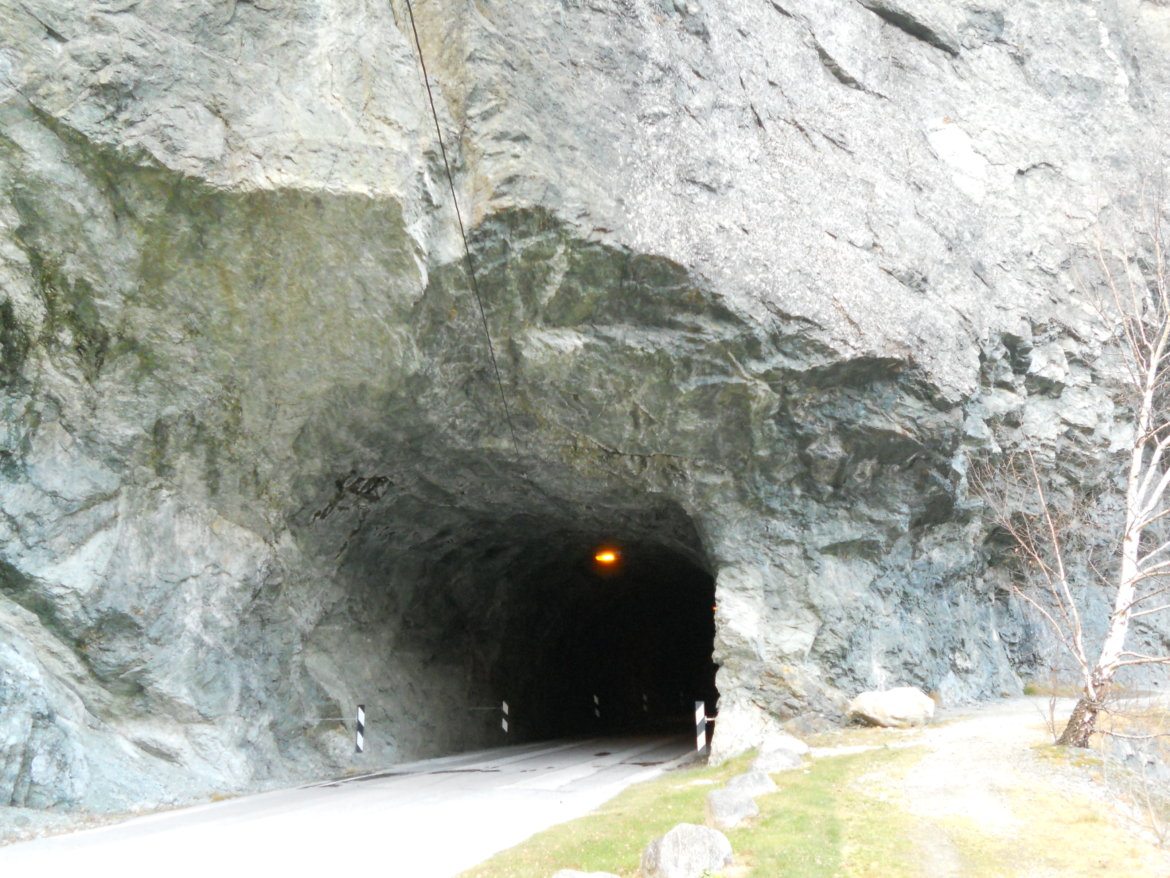 There are no emergency exits in this tunnel but there are safety precautions in place. I will admit that I did not particularly enjoy going through the tunnel – I did it 4 times – but if you want to get to Laerdal I think this is the only route that doesn't involve a boat or an aircraft! (or a rather mountainous climb!)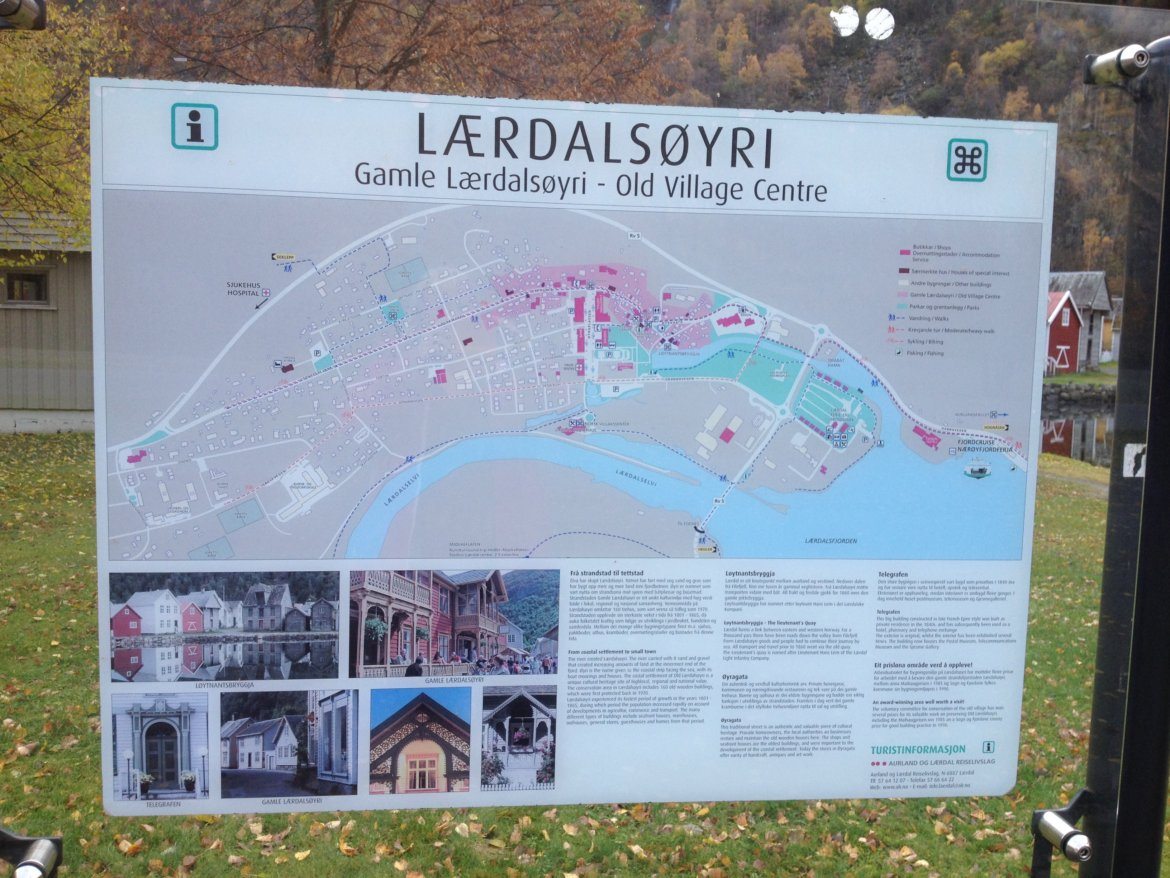 Laerdal is beautiful
Photo courtesy of Sue Locker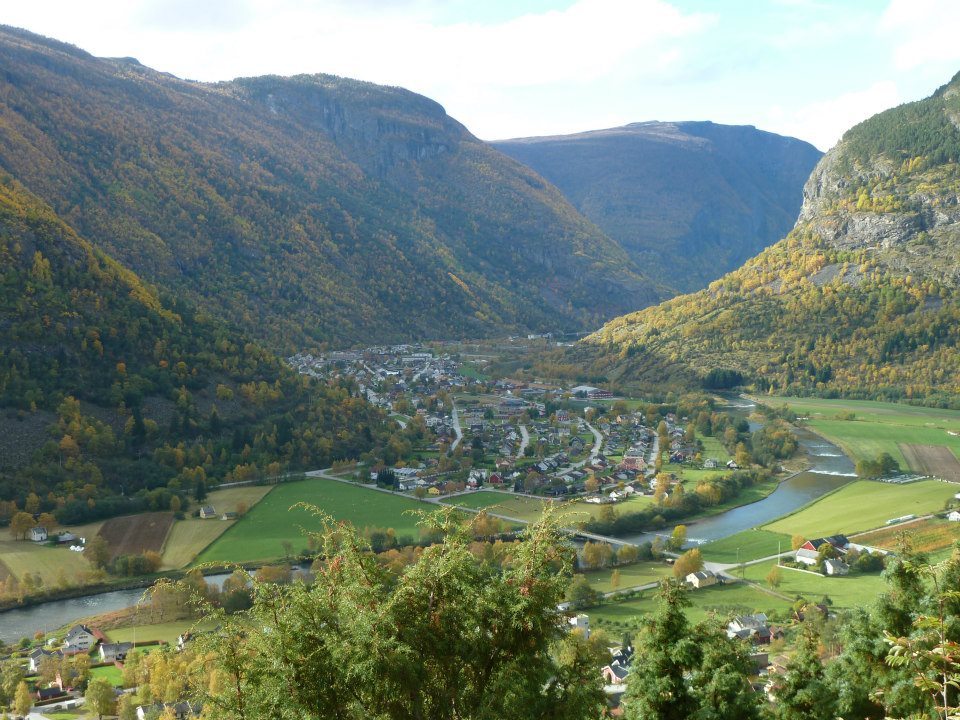 In Laerdal there is the Borgund stave church which is the best preserved stave church in Norway.
Photographs courtesy of Sue Locker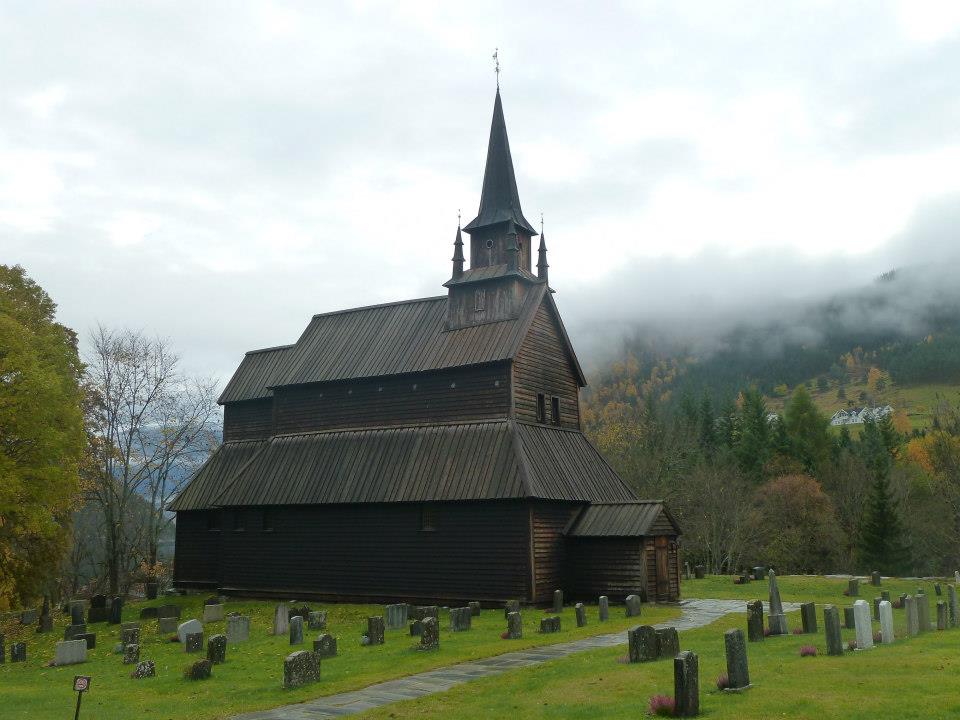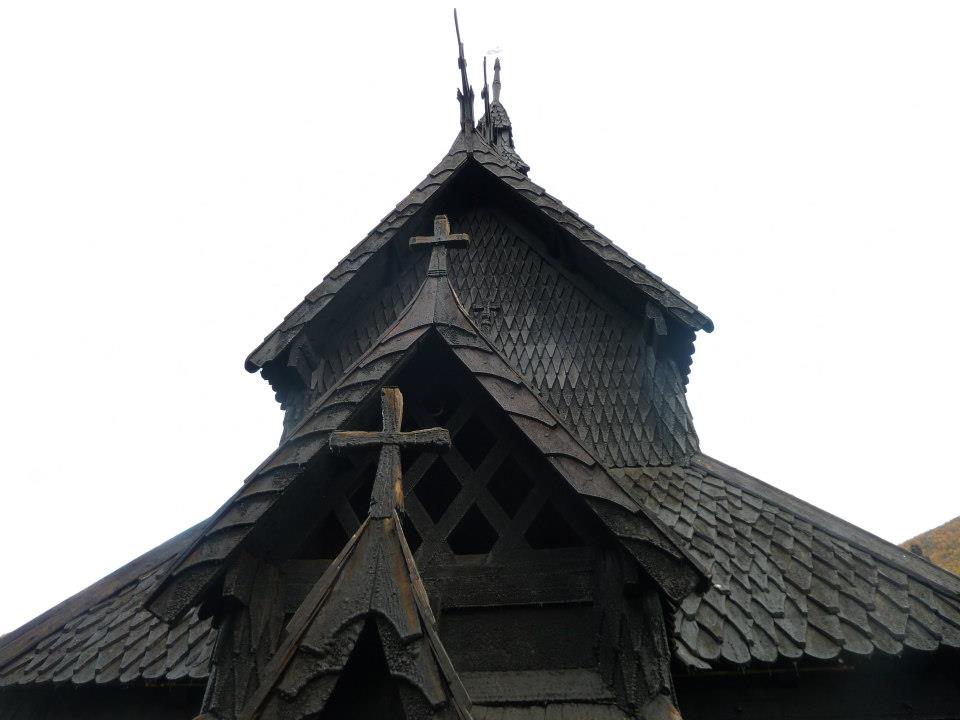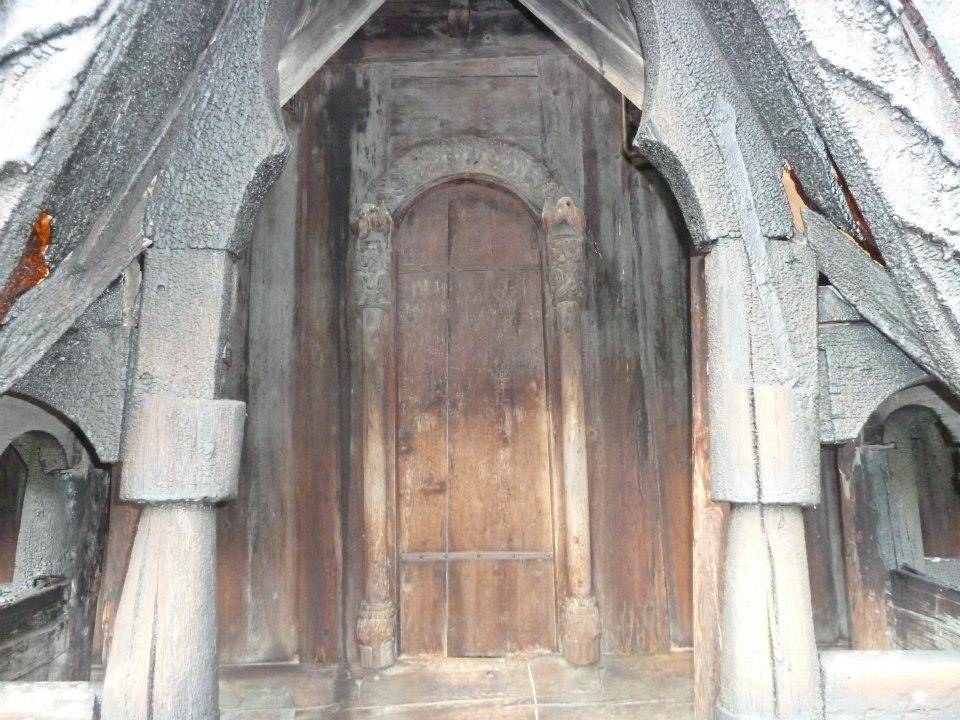 Gamle Laerdalsoyri
The Gamle Laerdalsoyri village which has more than 150 wooden houses which date back to the 18th and 19th century. a few months after our stay we were devastated to hear that a fire had broken out in the village and a number of the houses were destroyed. I took a lot of pictures…it really is so photogenic. I will let the many photographs speak for themselves!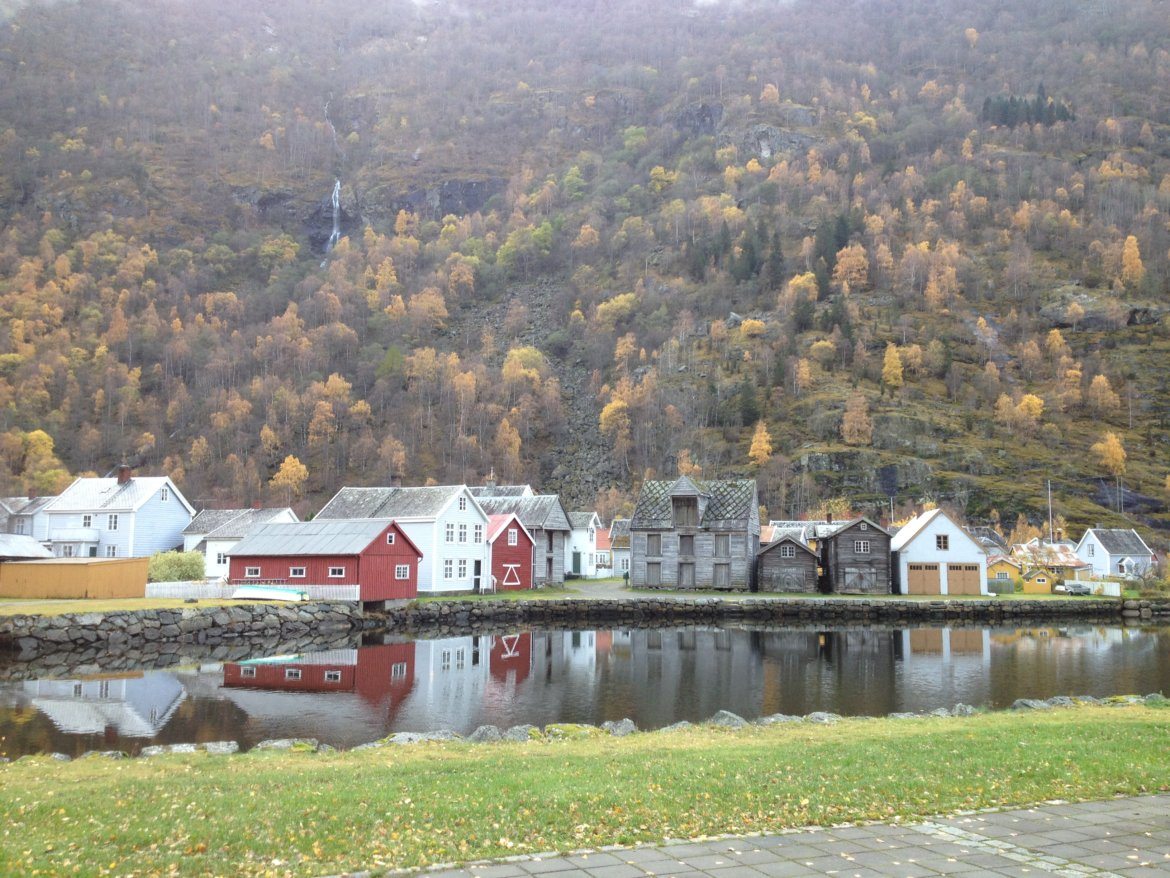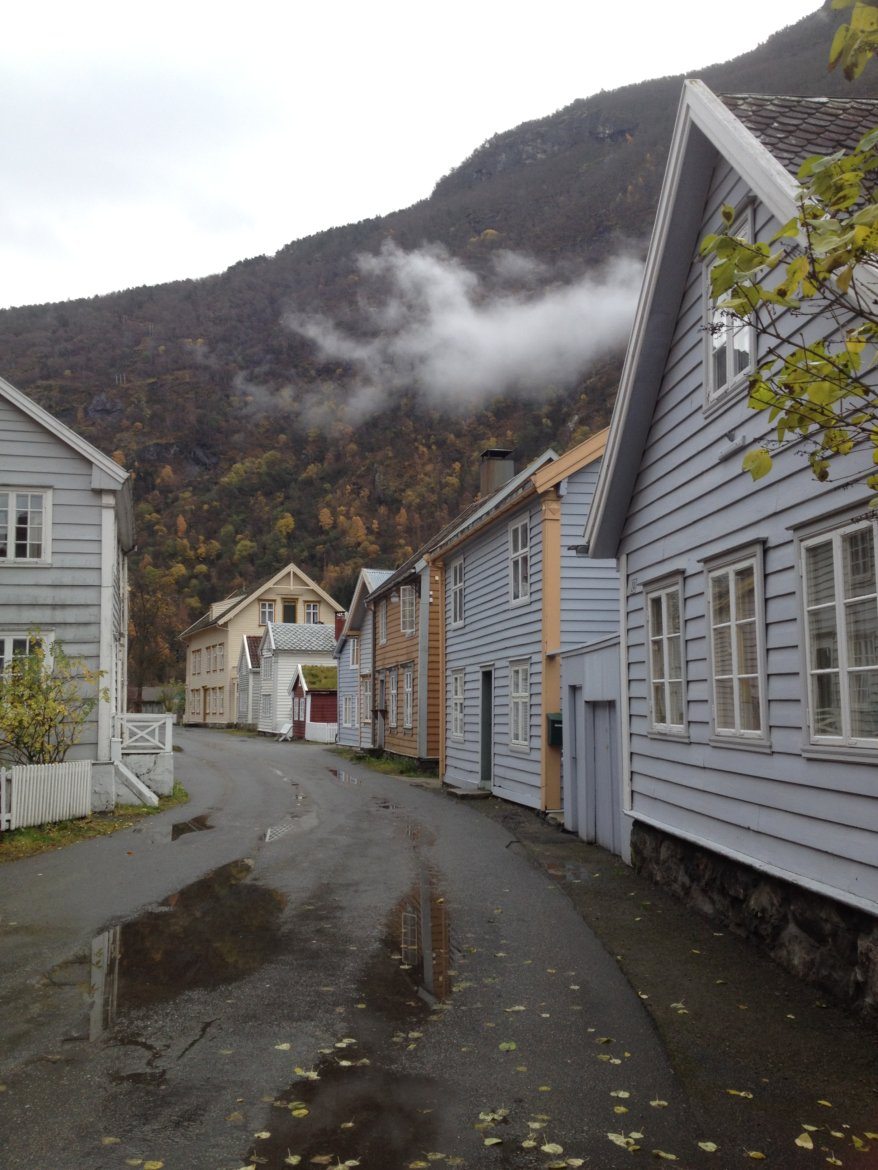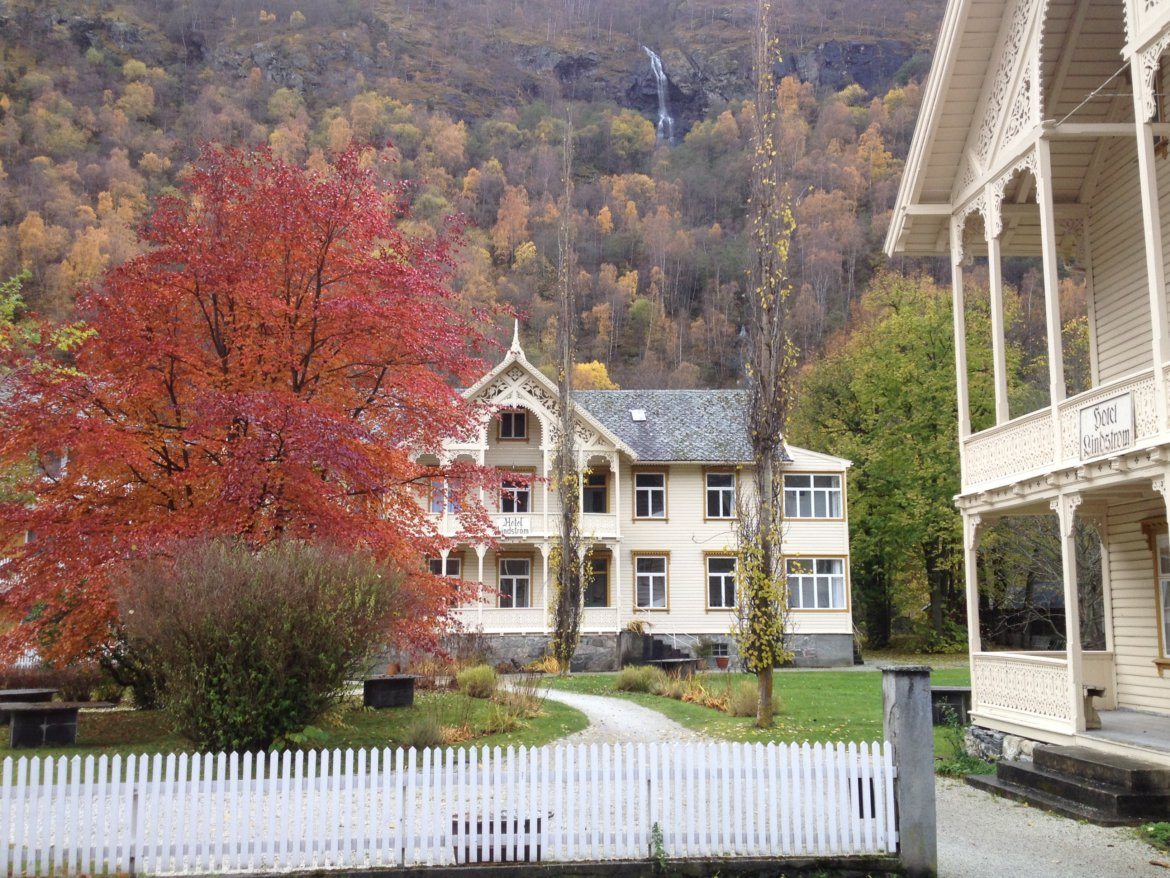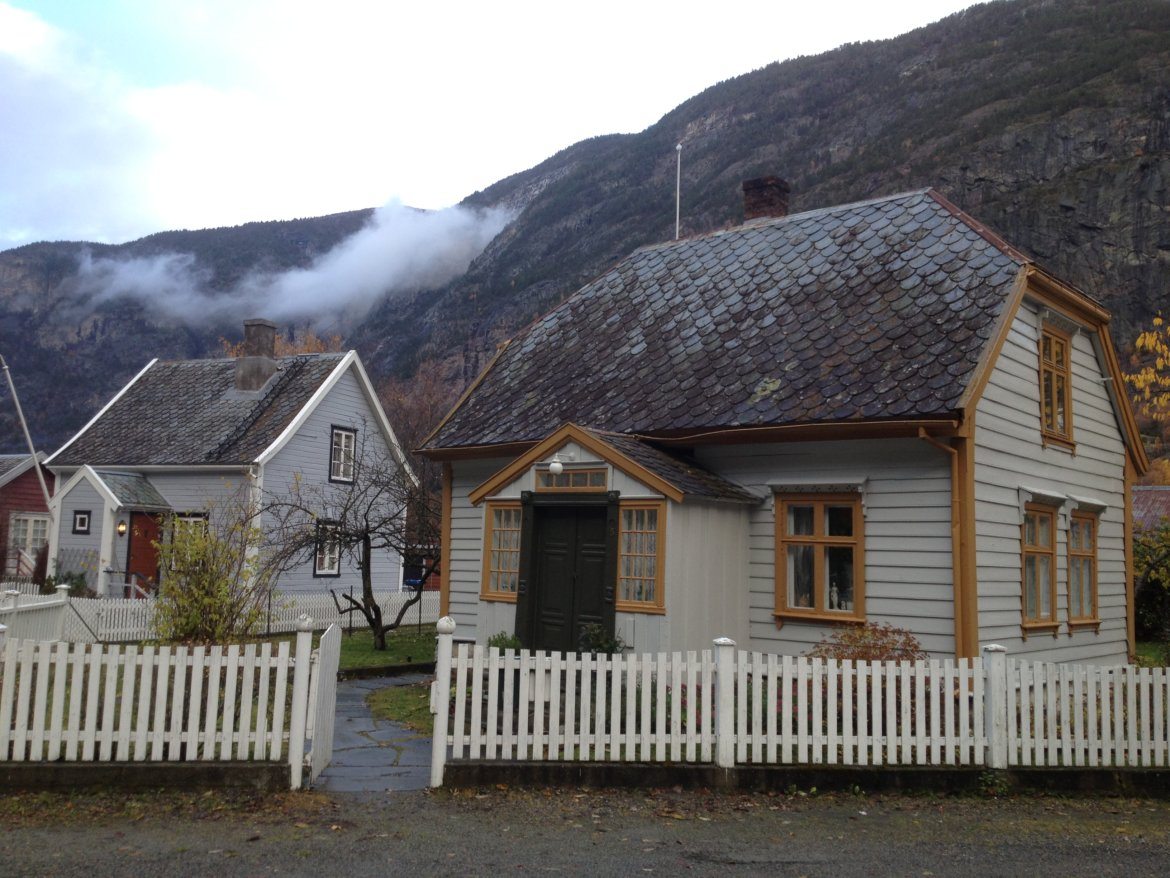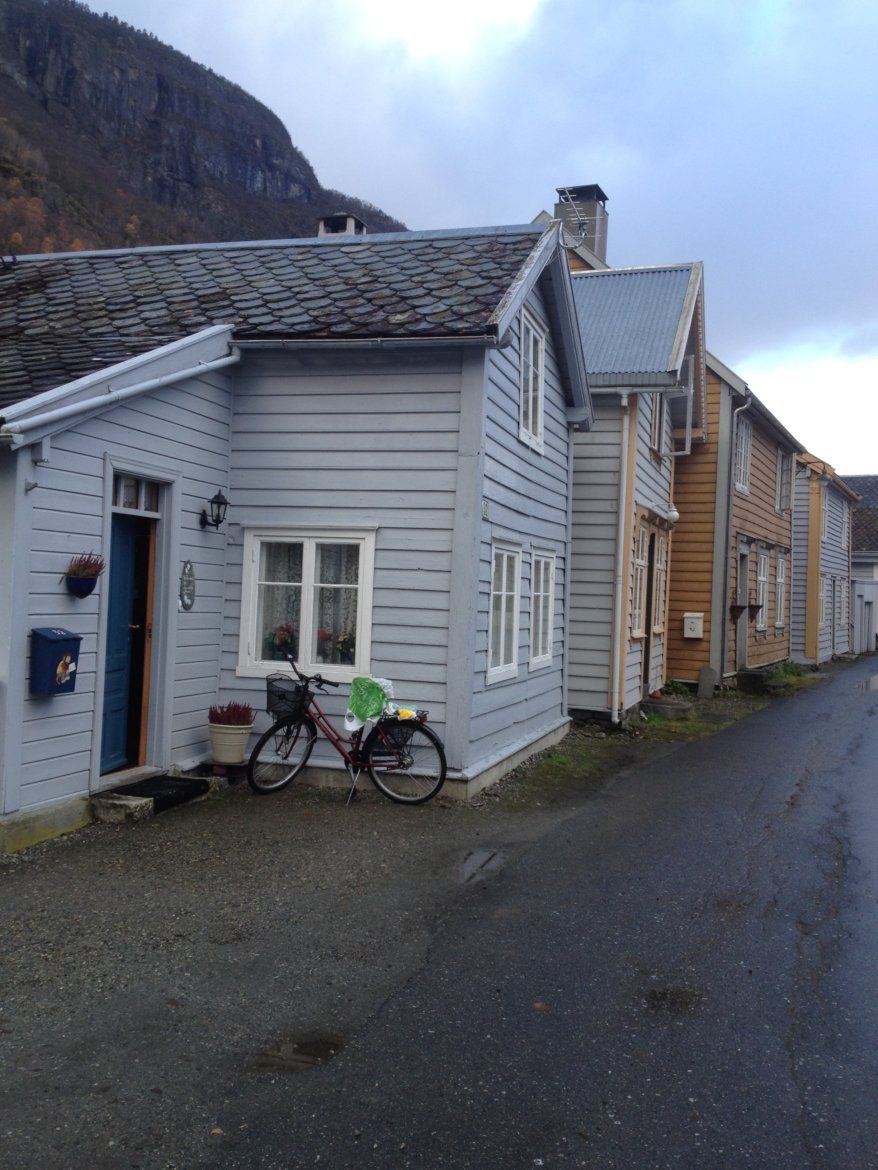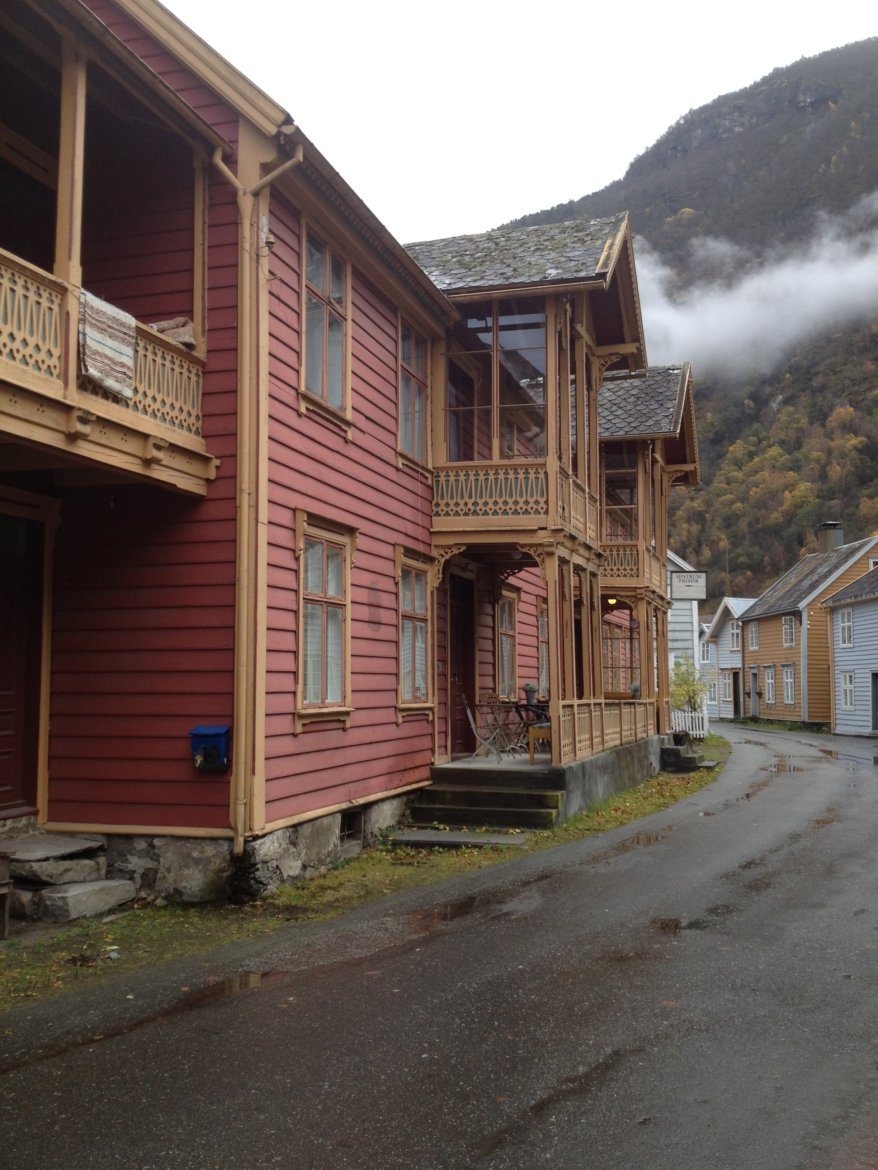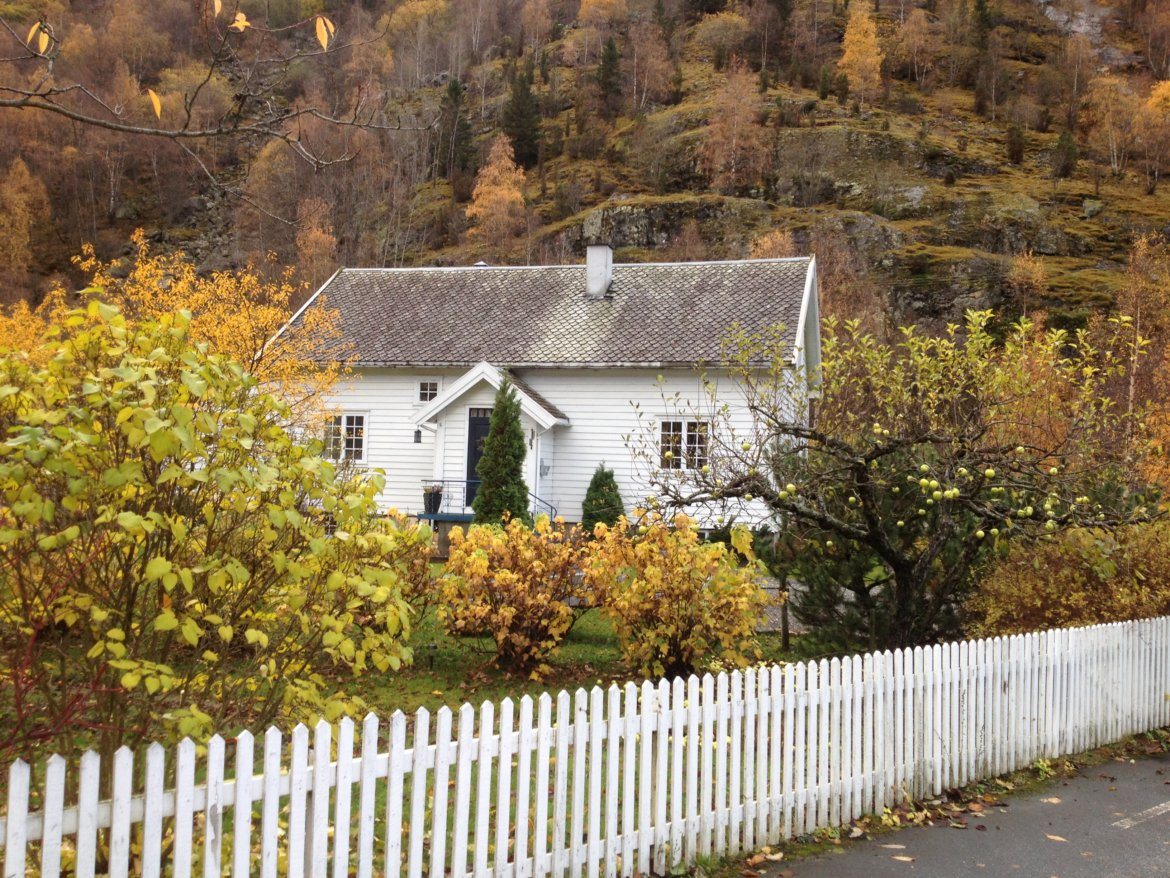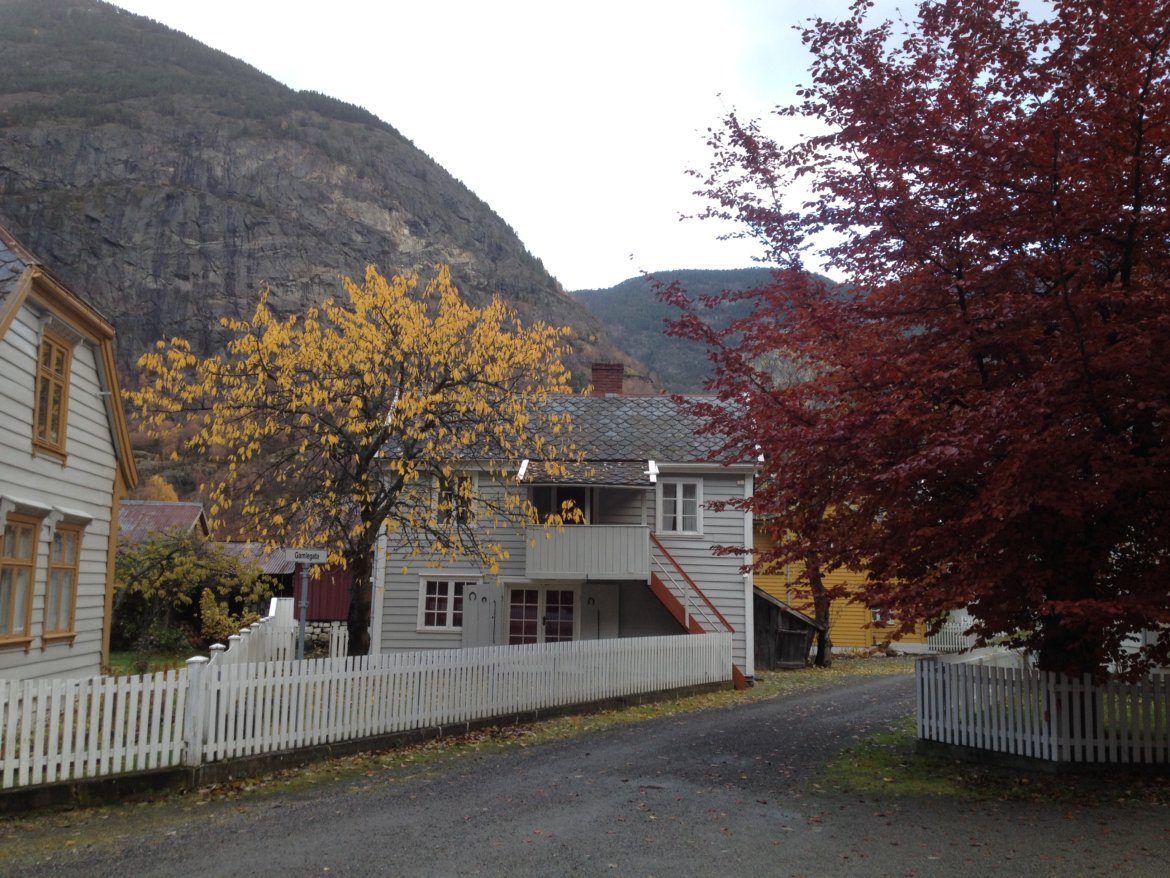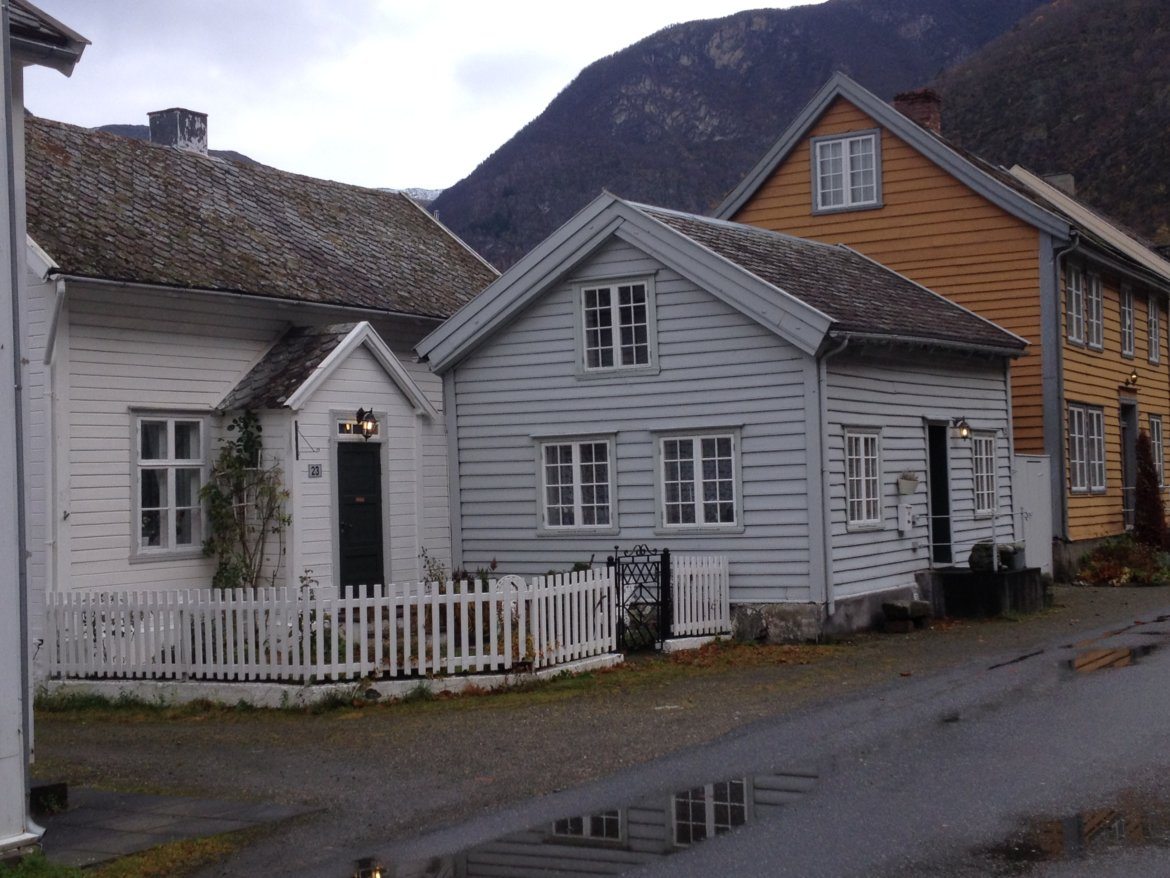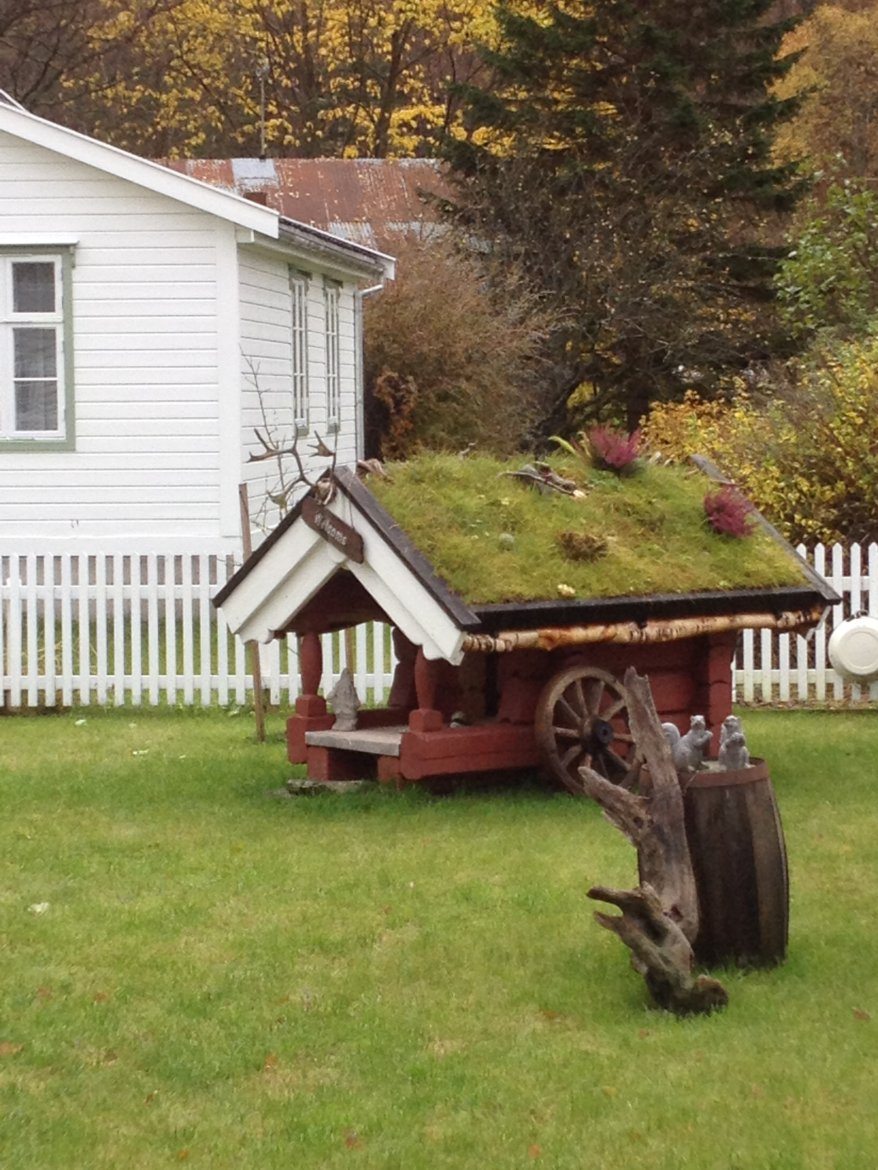 Visiting Laerdal in Norway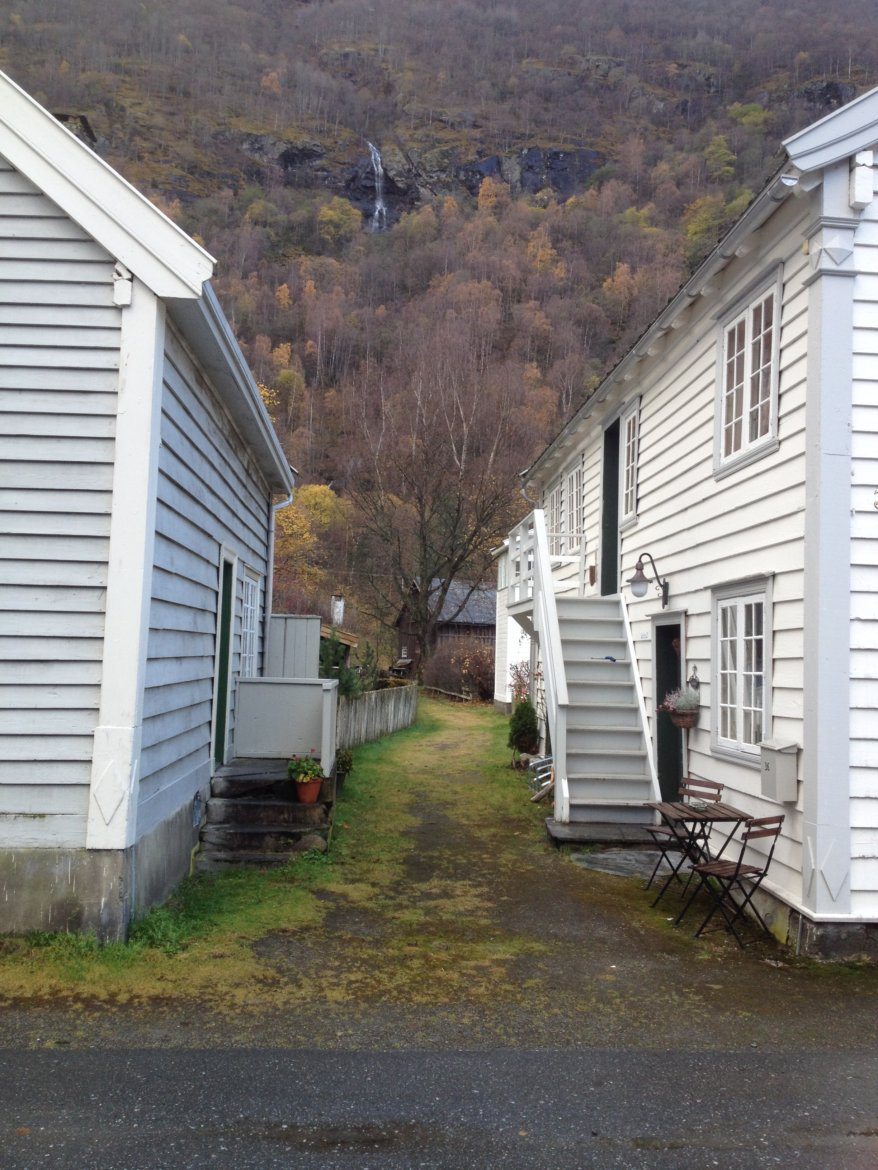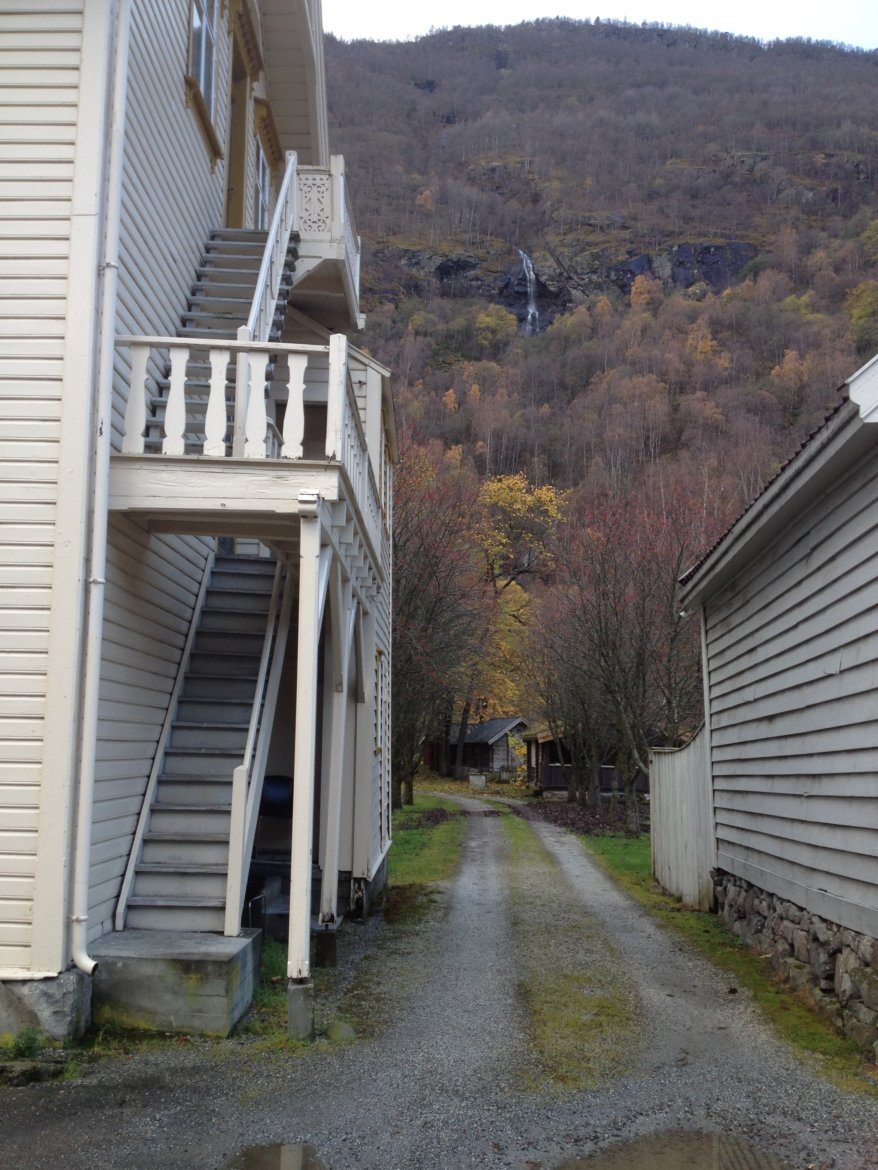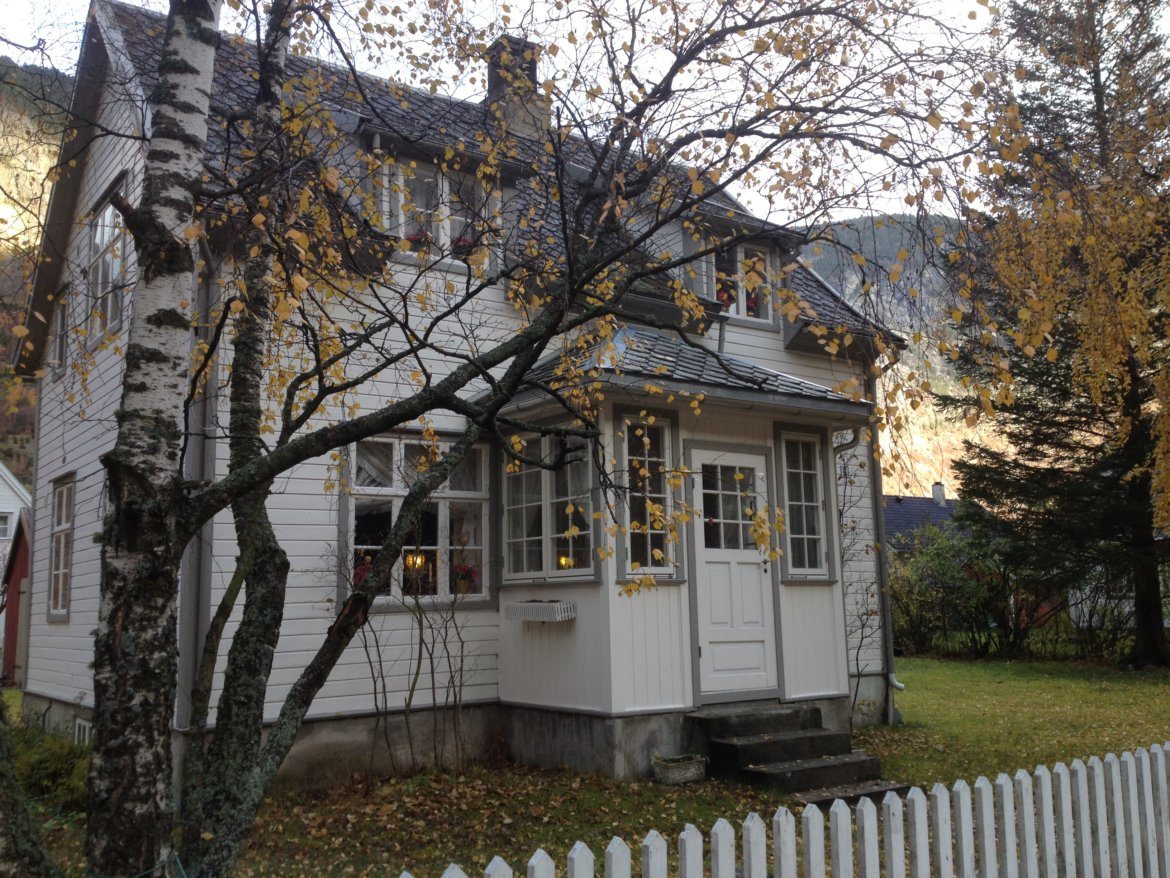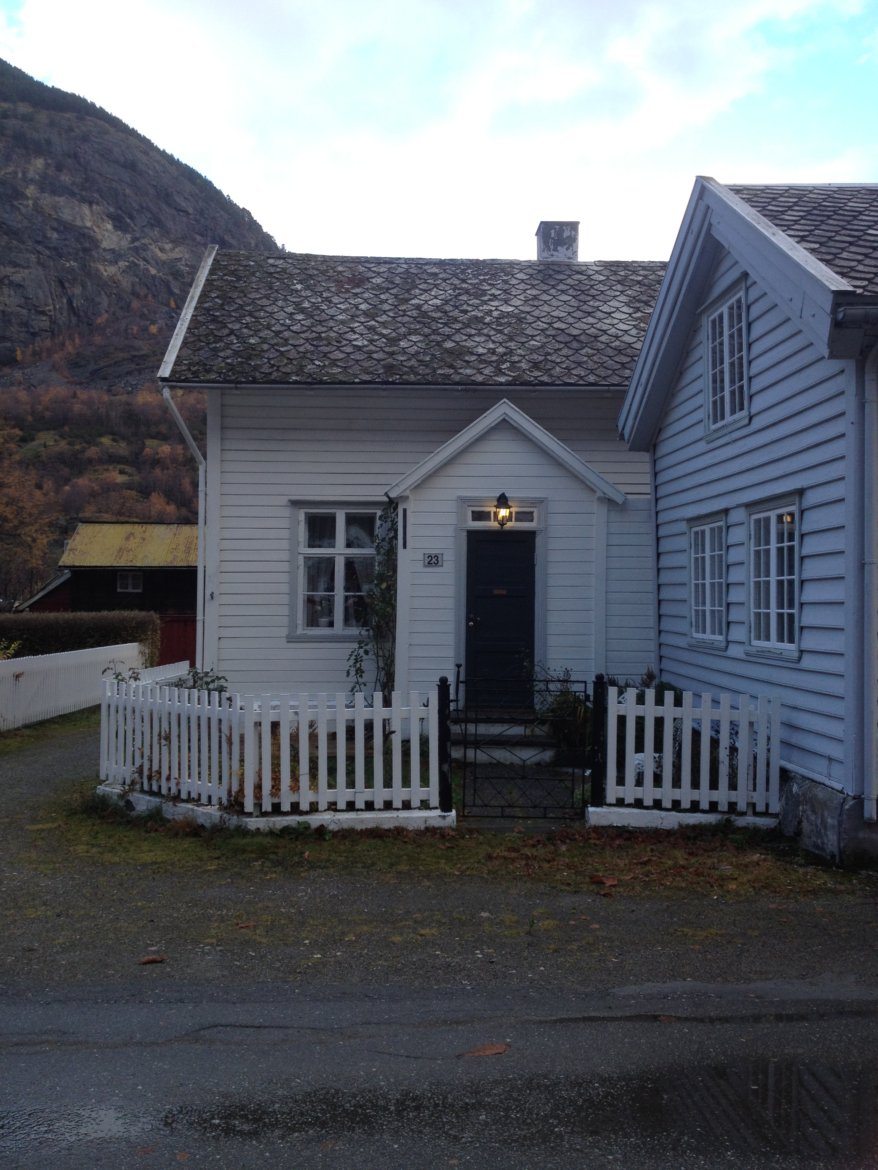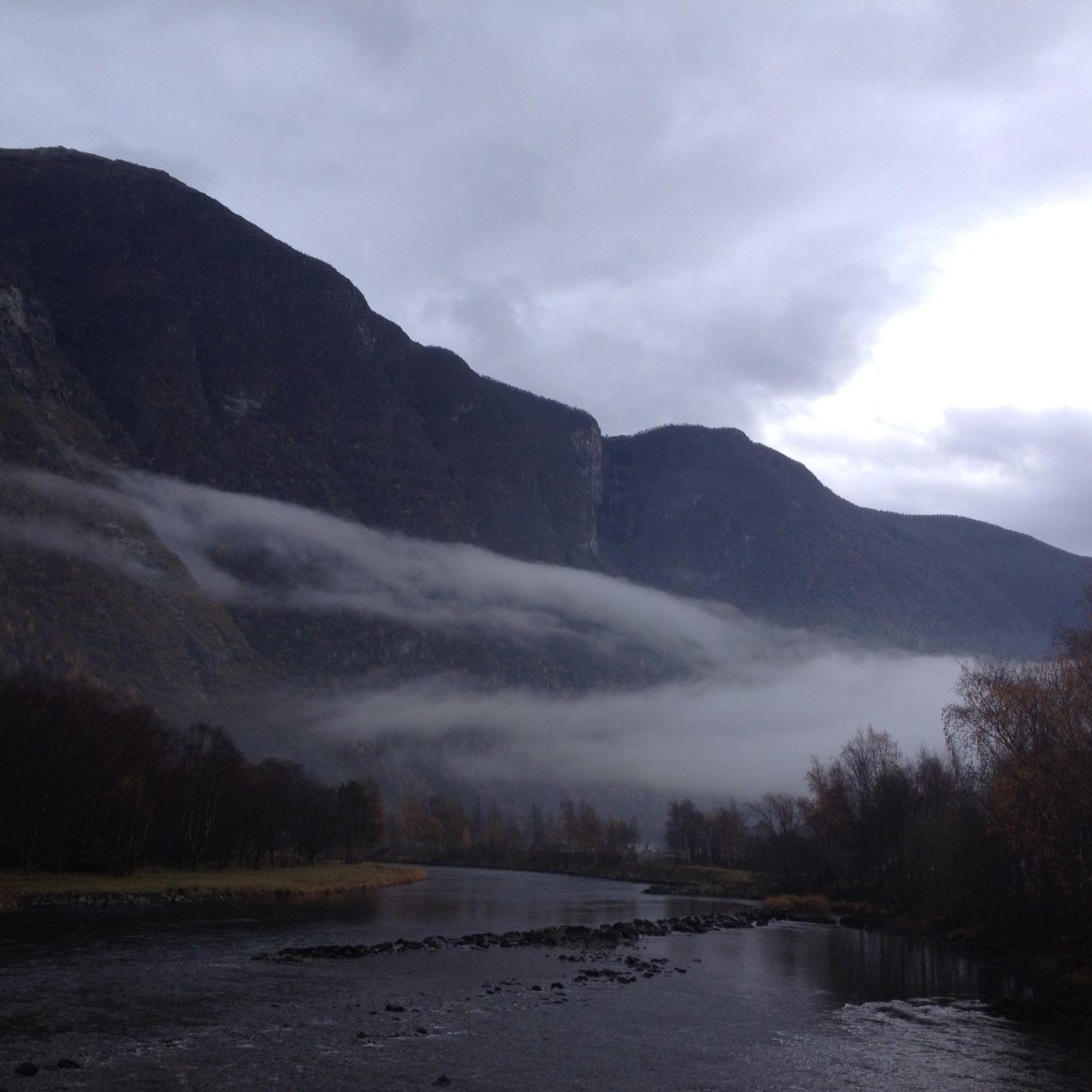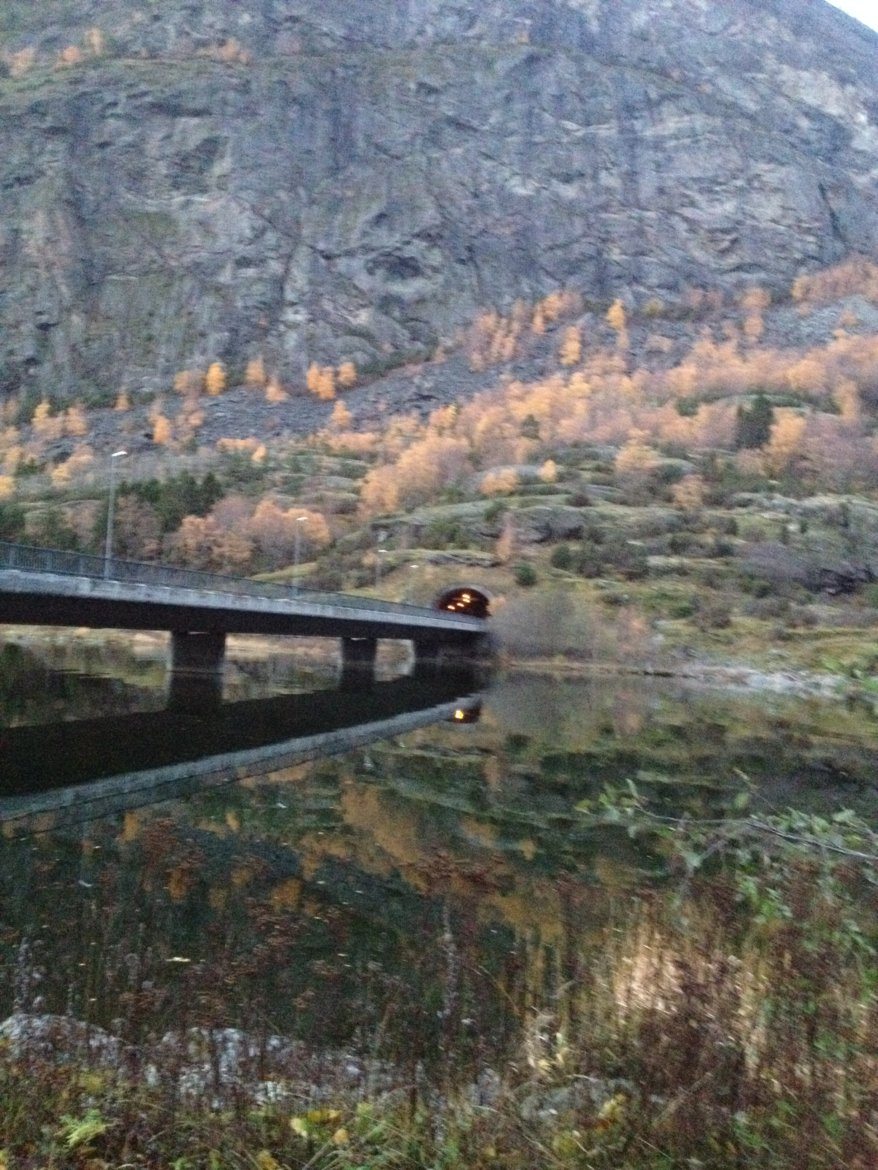 After I left it snowed! How beautiful!!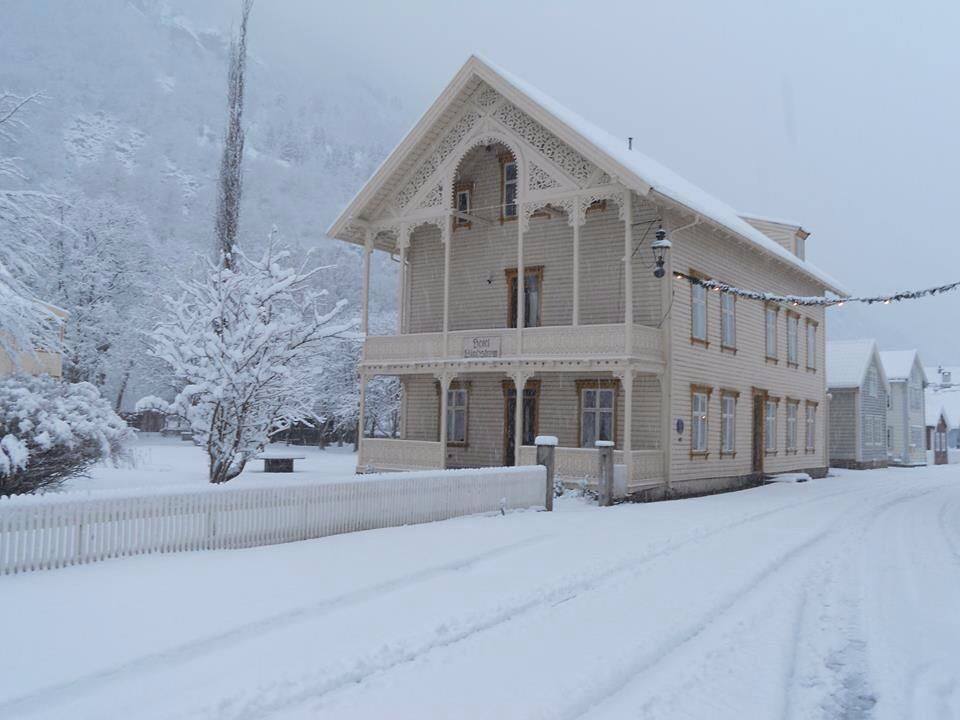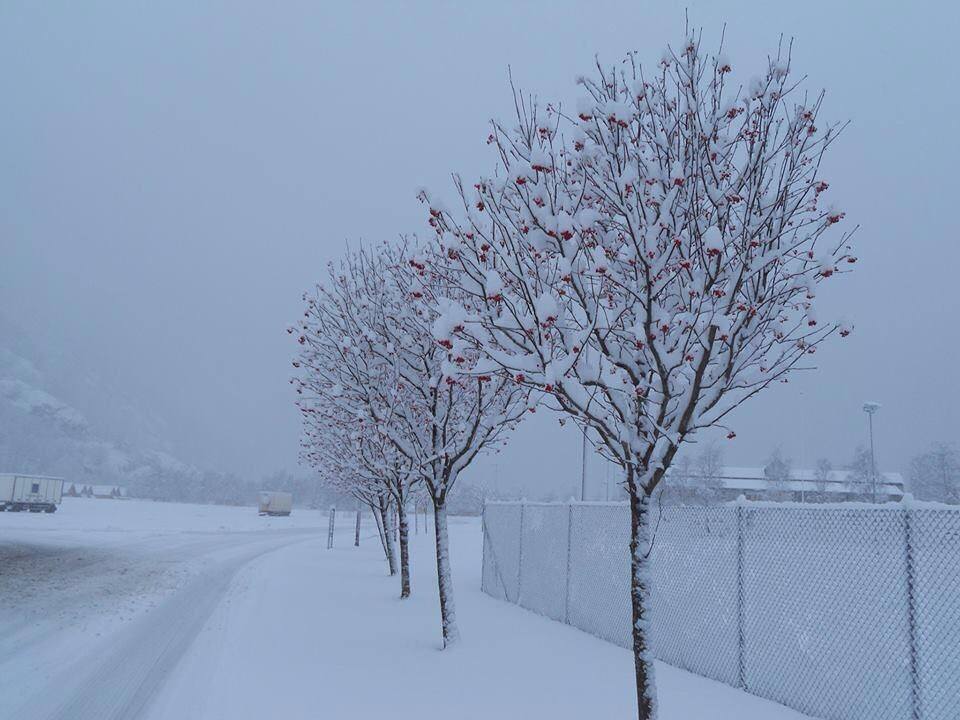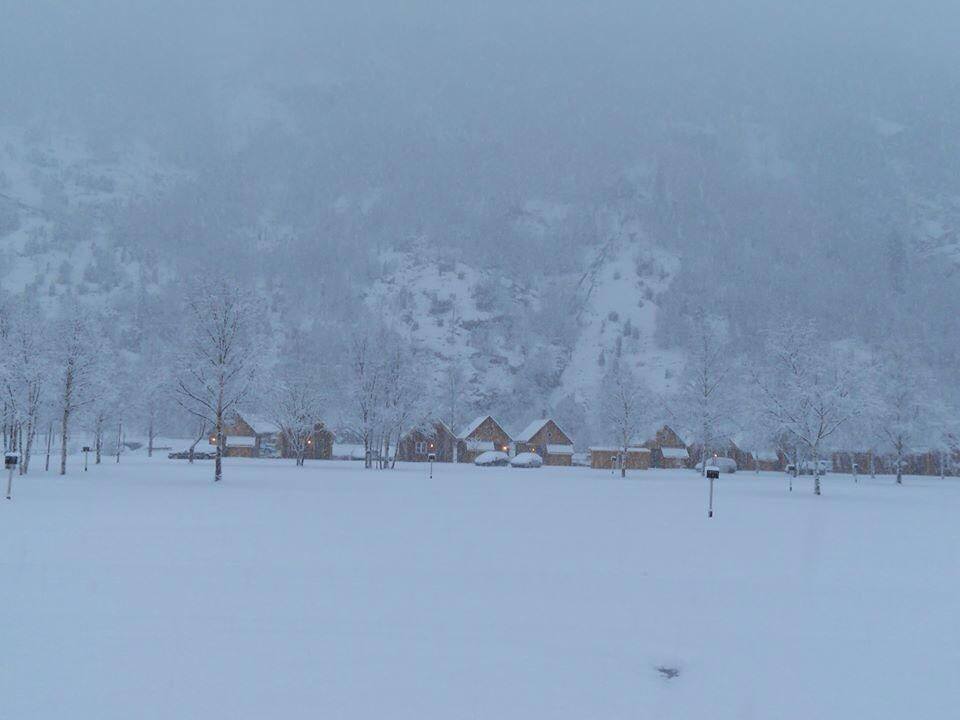 So that is Laerdal isn't it so beautiful! I had to keep the photographs full-size as the place is just amazing. Sadly the year after we were in Laerdal a fire broke out in January 2014 and 30 buildings were destroyed. 90 people received hospital treatment but luckily no one died.
I hope you will consider visiting Laerdal in Norway after reading my post!
You may be interested in my others posts about Norway
Gudvangen to Flam. The Nærøyfjord and the Flam Railway
Also consider visiting Denmark too!
Travelling to Malmo in Sweden from Denmark
---
Pin for later – Visiting Laerdal in Norway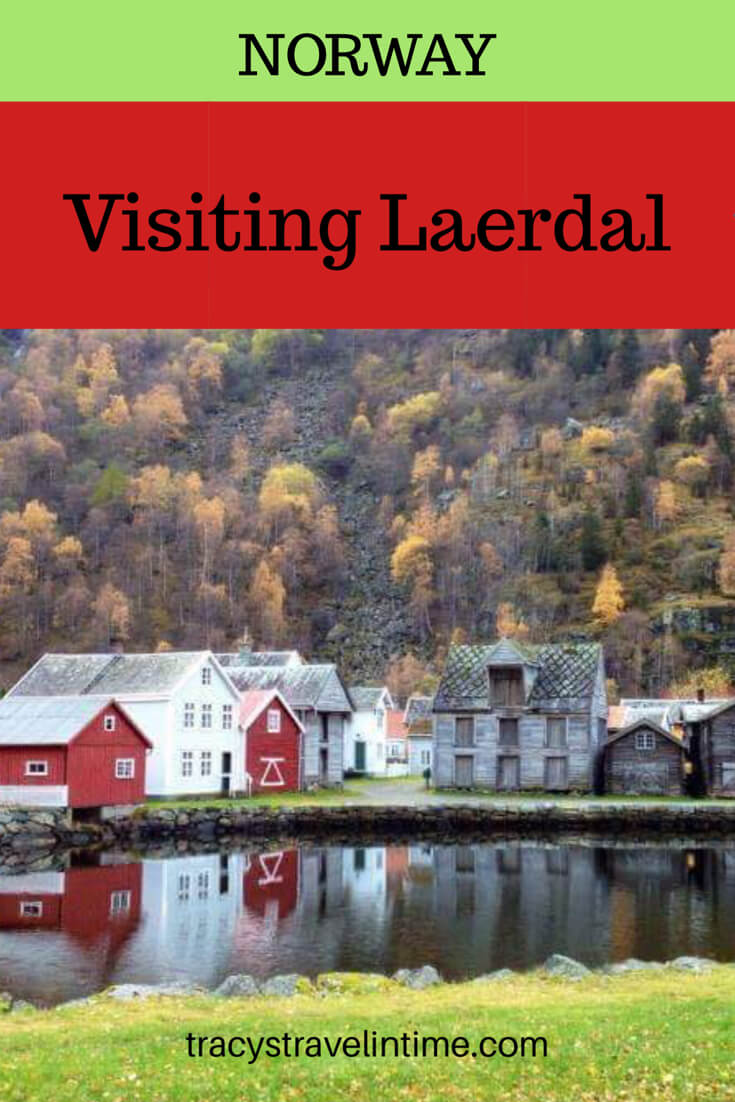 ---