This post may contain compensated links. Please read our disclaimer for additional information. As an Amazon Associate, I earn from qualifying purchases.
Do you have a train lover in your family? Or are you a fan of the railways? Having married a railway man and come to love traveling the world by train I understand just how important it is to buy them the right gift!
This gift guide focuses on the top 10 books on trains that I know all train lovers will love (try saying that 5 times rapidly!) including history of train books, best railroad books, steam train books and other great books about trains.
This particular selection focuses on books about trains for adults. If you are looking for children's books about trains I have two separate posts one where you can find great train books for kids (and train themed gifts) including best train books for toddlers and great train story books.
These can be found by clicking the following links – "Train themed gifts for children" and "Top 20 gifts for train lovers"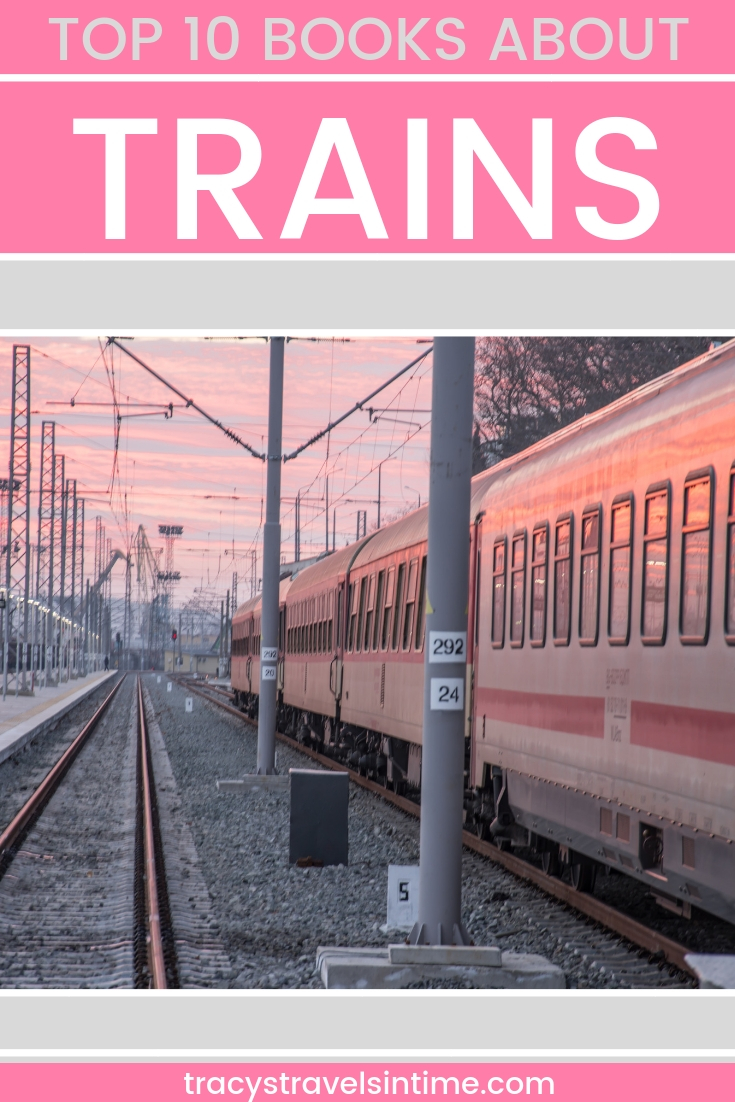 ---
TRAIN – THE DEFINITIVE VISUAL HISTORY
---
A fantastic gift for those who are interested in the history of the train from the first steam trains to todays high speed bullet trains. With beautiful images and detailed maps this is an essential book for train lovers!
---
AMAZING TRAIN JOURNEYS
---
Love trains? Love train travel? This book will inspire any train loving traveler to start planning that next iconic trip. Detailing 60 of the world's most memorable train journeys including maps, photographs, timetables and most importantly the various ticket options this book will determine travel plans for years!
---
GREAT TRAIN JOURNEYS OF THE WORLD
---
Covering 40 of the greatest train journeys in the world this will provide hours of inspiration for your next rail adventure. A perfect gift for the train travel lover!
---
The Journey: The Fine Art of Traveling by Train
---
A beautiful coffee table book which will take you on a journey on some of the most beautiful train journeys around the world.
---
ALL ABOARD – THE COMPLETE NORTH AMERICAN TRAIN TRAVEL GUIDE
---
A comprehensive guide to planning train travel in North America including scenery guides, tips and more. This is an essential for anyone planning to travel North America by railroad!
---
TOP 50 GREATEST TRAIN JOURNEYS
---
The definitive bucket list for the train traveler is contained in this book which looks at the 50 greatest train journeys across the world. Some are well known such as the Orient Express but there are also some lesser known rail routes included!
---
ADVENTURES OF A RAILWAY NOMAD
---
A great read for those of us who would love to hop on a train and travel as long as we want! The author does just that visiting 13 countries in Europe by train and documenting her adventures along the way!
---
LOST RAILWAY JOURNEYS FROM AROUND THE WORLD
---
For the armchair traveler or those nostalgic for the romance and drama of travel in a world before cars and airplanes took over this book is a celebration of train lines that can no longer exist.
---
A HISTORY OF THE WORLD IN 500 RAIL JOURNEYS
---
Travel by train to some of the world's most remote and remarkable destinations and let this book be your guide to their history.
---
TICKET TO RIDE – AROUND THE WORLD IN 49 UNUSUAL TRAIN JOURNEYS
---
Already completed some of the 20 most beautiful train journeys in the world? This book will give you some inspiration for future travel by taking us on some of the most unusual train journeys around the world!
---
TRAINS – A COMPLETE HISTORY
---
A complete history of the train including 50 easy to make models! This is a fantastic book for any parent/grandparent to share with their grandchildren.
---
100 YEARS OF CLASSIC STEAM
---
Steam train enthusiast? This book illustrates a century of the locomotive with 200 photographs taken on 4 continents. A beautiful book any steam enthusiast will treasure forever.
PIN FOR LATER!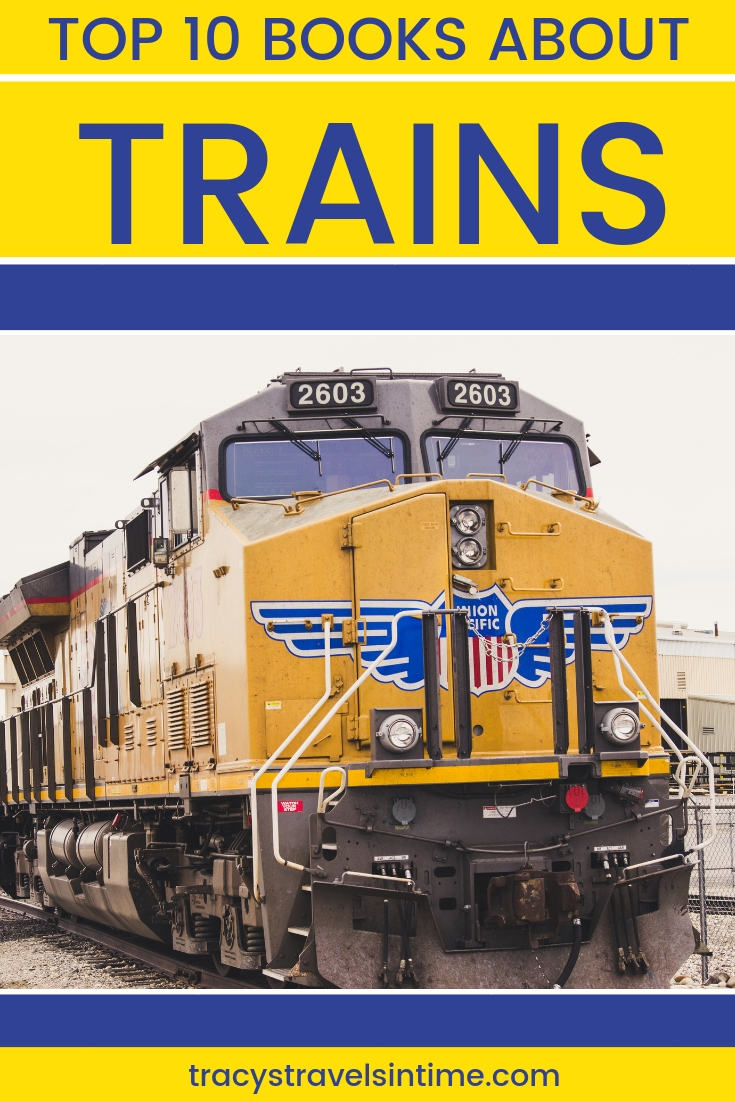 YOU MAY ENJOY THESE POSTS TOO!
This post may contain compensated links. Please read our disclaimer for additional information. As an Amazon Associate, I earn from qualifying purchases.
Over the last 50 years I have lived and worked in 7 countries on 4 continents and travelled to many more. I enjoy exploring and learning about new places and meeting people on my travels. History, reading, photography, nature and wildlife are my interests and I am ALWAYS researching and planning my next trip (preferably by train)
With a lifetime of travel experience, and a network of friends all over the world, I share genuine insider guides, recommended best book lists and train journey inspiration to help YOU travel authentically to some of the most beautiful places on earth.
Come and join me as I travel the world one country (and train journey) at a time!