This post may contain compensated links meaning if you buy through them we get a small commission at no extra cost to you. Please read our disclosure for additional information. As an Amazon Associate, I earn from qualifying purchases.
Do you have a train lover in your family? Or are you a fan of the railways? Having married a railway man and come to love traveling the world by train I understand just how important it is to buy them the right gift!
This gift guide focuses on the top 19 books on trains that I know all train lovers will love (try saying that 5 times rapidly!) including the history of train books, best railroad books, steam train books and other great books about trains.
There is also a selection of books about traveling by train including some which focus on great train journeys in Europe such as the Flam Railway or across Switzerland or for the more adventurous some of those amazing bucket list rail journeys across the world. Definitely a lot of inspiration for those of us who dream of doing most of those trips!
This particular selection focuses on books about trains for adults. If you are looking for children's books about trains I have two separate posts one where you can find great train books for kids (and train-themed gifts) including best train books for toddlers and great train storybooks.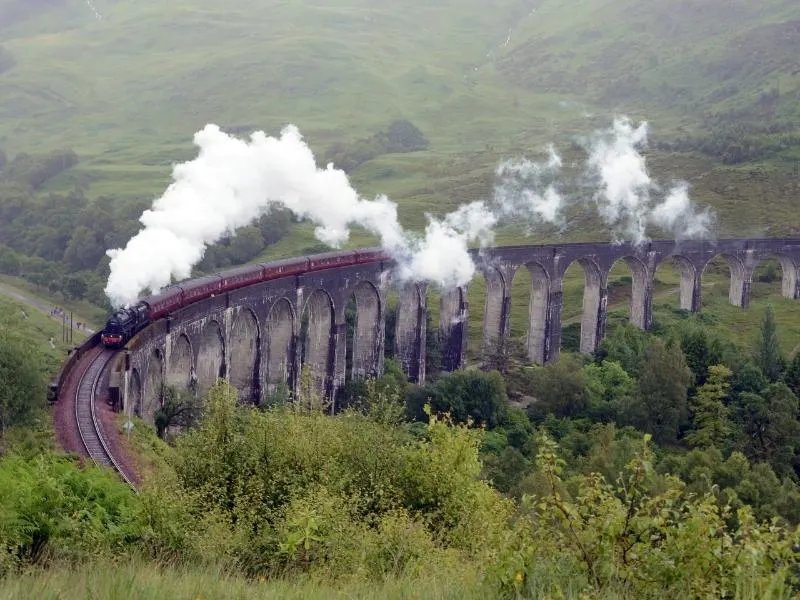 Books all train lovers with love!
A selection of fantastic train themed books for train lovers - some gift ideas for yourself or a train lover in your life.
Do you prefer to read books on your Kindle or listen to audiobooks?
Kindle Unlimited
Why not join Kindle Unlimited which includes some great benefits:
Unlimited reading from over 1 million ebooks
Unlimited listening to thousands of audiobooks
Membership plans are also giftable
Audible
Why not consider an audible membership? it also makes a fantastic gift and comes with loads of fab features including:
An unmatched selection of audiobooks performed by world-class talent
3 titles for each month of their gift membership: 1 audiobook + 2 Audible Originals.
30% off any additional audiobooks.
Anywhere, anytime listening with the free Audible app.
Free and easy audiobook exchanges.
An Audible book library they'll own forever.
Books on trains and train travel
I am sure you will have found some fantastic books on trains for yourself or as a gift for someone who loves trains and train travel.
I have lots of tips about train travel too which may be of interest including how to catch the Eurostar from London to Paris, tips for traveling by overnight sleeper train as well as a comprehensive guide to traveling the UK by train.
For more train-related or book-related gift ideas take a look at these posts: