This post may contain compensated links meaning if you buy through them we get a small commission at no extra cost to you. Please read our disclosure for additional information. As an Amazon Associate, I earn from qualifying purchases.
Does your child love trains? Are you surrounded by the world of Thomas and friends? Or are you a train lover who wants to share this interest with your kids? Are you looking for some train themed gifts and train gift ideas for children?
This post has loads of great train gifts and train toys for kids including Thomas train gifts, train sets for kids and many more train gifts for boys and girls. If you are looking for the perfect train gift ideas for younger kids you will also find train gifts for toddlers in this article.
As a mother and a teacher (of 25 years) I know just how important trains can be to children. Encouraging imaginative play and an early interest in engineering (my husband was a railway engineer) the love of trains can develop from a childhood enjoyment to a lifelong obsession (and even a career)
Bearing all this in mind I have selected my top 15 train gifts for your children. This includes the best train-themed toys and games plus train themed books that any train obsessed child will love.
Please do take a look at my post Top 20 train inspired gifts as it has additional suggestions including best train books for toddlers and more!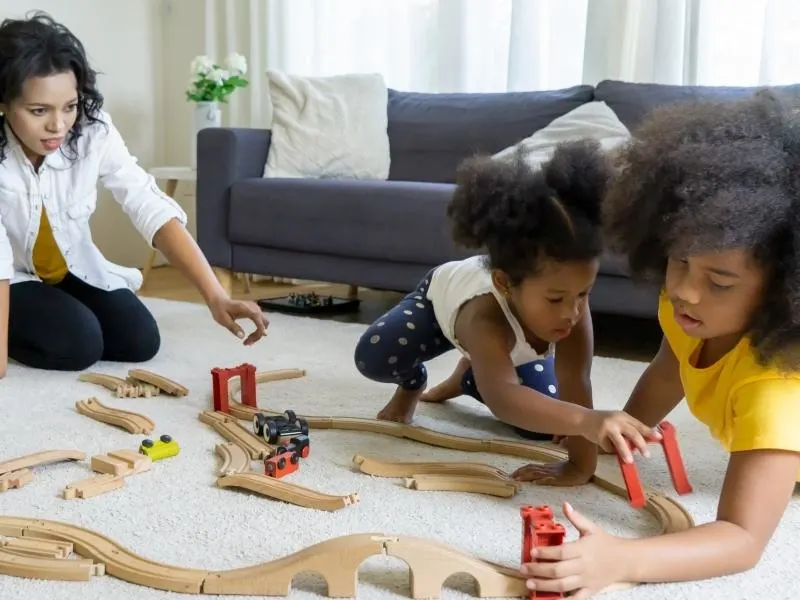 Best train gifts for kids
More travel gift ideas for kids
I am sure you will have found some great train gifts for kids in this article. If you are looking for more gift ideas for children who love to travel take a look at these articles:
For more gift ideas for train lovers these articles have lots of ideas: