This post may contain compensated links. Please read our disclosure for additional information. As an Amazon Associate, I earn from qualifying purchases.
Last Updated on March 3, 2020
This post was updated in December 2018
I think Cape Town is one of the most beautiful cities in the world and it is somewhere I always visit when I travel to South Africa. One of South Africa's 3 capital cities, Cape Town is overlooked by Table Mountain and sits close to the southwestern point of the African Continent. It offers visitors a myriad of options of things to see and do and spending a few days in the city should be on your South African itinerary.
If you are planning a trip this guide to Cape Town will help you make the most of your visit.
Written by a resident of probably the most instantly recognisable of South African cities this insider guide to Cape Town gives you all the information, tips and advice you need to know to answer your questions about visiting Cape Town and help plan to make your trip the holiday of a lifetime including:
What are the top 5 things to do in Cape Town?
Which markets are there to visit in Cape Town?
What are the best beaches in Cape Town?
What are the recommended walking trails in Cape Town?
Which are the top 5 museums to visit in Cape Town?
Transport links in Cape Town (and how to get from Cape Town airport into Cape Town)
Tip for driving in South Africa
Recommended accommodation options in Cape Town
Recommended places to eat in Cape Town
When is the ideal time of year to visit Cape Town?
What should a tourist not do in Cape Town?
Tips to help you make the most of your trip!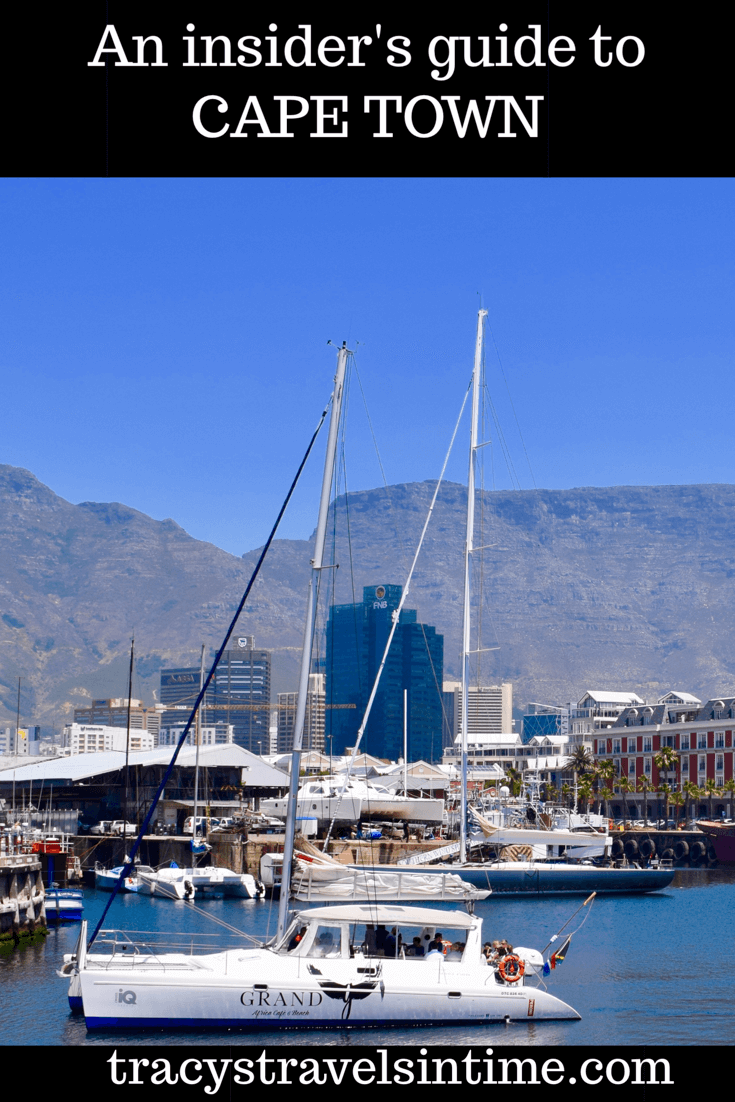 ---
WHAT ARE THE TOP 5 THINGS TO DO IN CAPE TOWN?
---
TABLE MOUNTAIN
---
The most recognisable landmark is of course Table Mountain with its spectacular panoramic views of Cape Town.
The cable car operates from 08:30 to 20:30 in summer and 08:30 to 17:30 in winter.
Return tickets cost R330 for adults and R165 for children in the morning 08:00 – 13:00 and R290/R145 in the afternoon from 13:00 until close.
There are long queues in summer and so it is advisable to get there early and make sure you choose a clear sunny day or you won't see much! If there are adverse weather conditions the cable car will be closed.
TOP TIPS
Website – Table Mountain Cableway
Look out for the dassies!
Do not book your tickets ahead of the day – there is nothing worse than waking up to see Table Mountain sporting its famous tablecloth on a day you have tickets!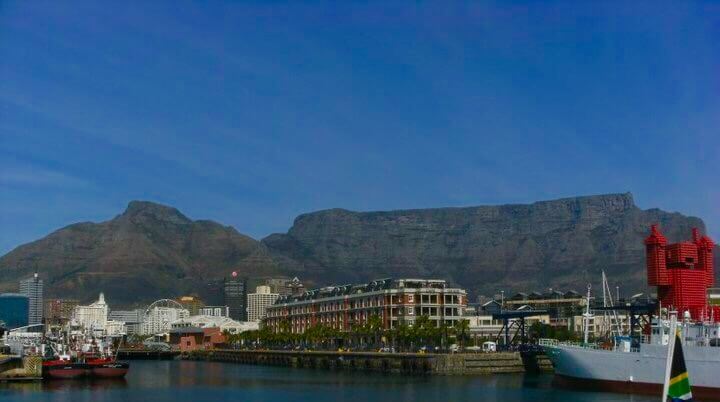 ---
VISIT KIRSTENBOSCH GARDENS
---
Visit one of the world's most beautiful gardens with striking mountain views and stunning plants and flowers all year round.
A must see is the Treetop Canopy Walkway or "boomslang" which was built to commemorate Kirstenbosch's centenary. It is a wooden and steel structure that is over 100 metres long and there are fabulous views of the gardens and surrounding areas.
Make a day of it and wear comfortable shoes as there is a lot to see.
There are 2 restaurants in Kirstenbosch – the Tea Room for light meals and Moyo, an African themed restaurant. You can also take your own picnic basket. Entrance is R70 for adults and R20 for children.
Opening hours: 08:00 – 19:00 in summer and 08:00 – 18:00 in winter.
From November – March, there is a concert in Kirstenbosch every Sunday evening at 17h30.
TOP TIPS
Website – Kirstenbosch Botanical Gardens
How to get there by car – the gardens are 13 km from Cape Town and the route is well signposted.
How to get there by bus – the City Sightseeing Hop On Hop Off Bus stops at the entrance to the gardens.
TOURS
Buy tickets for the City Sightseeing Hop On Hop Off Bus here!
Cape Town: Table Mountain Kirstenbosch to Cable Station Hike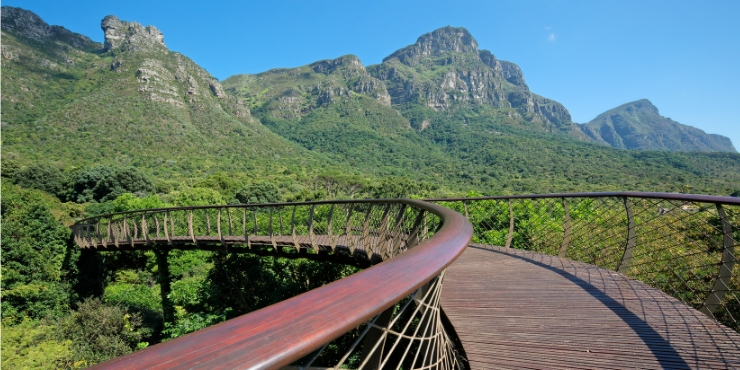 ---
VICTORIA & ALFRED WATERFRONT
---
A tourist destination with beautiful views of the sea and Table Mountain, the Cape Wheel, boat trips, shops & restaurants.
Spend an afternoon or two browsing the shops, stop for a drink and admire views of Table Mountain.
The shops are open from 09:00 – 21:00 7 days a week.
Website – V&A Waterfront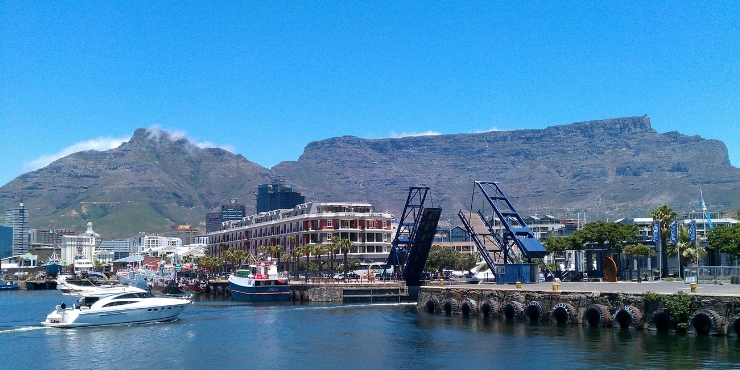 ---
CONSTANTIA WINE ROUTE
---
Cape Town produces some of the best wines in the world. At beautiful wine farms such as Groot Constantia, Constantia Glen, Eagle's Nest, Constantia Mist, Beau Constantia, Constantia Uitsig, Buitenverwachting, and Silvermist you can have lunch and do some wine tasting with amazing views.
BEST WINE TOURS FROM CAPE TOWN
Full-Day Private Cape Winelands Tour from Cape Town
Cape Town: Red Wine Lovers Tour
Cape Winelands: Wine Tasting with Professional Winemaker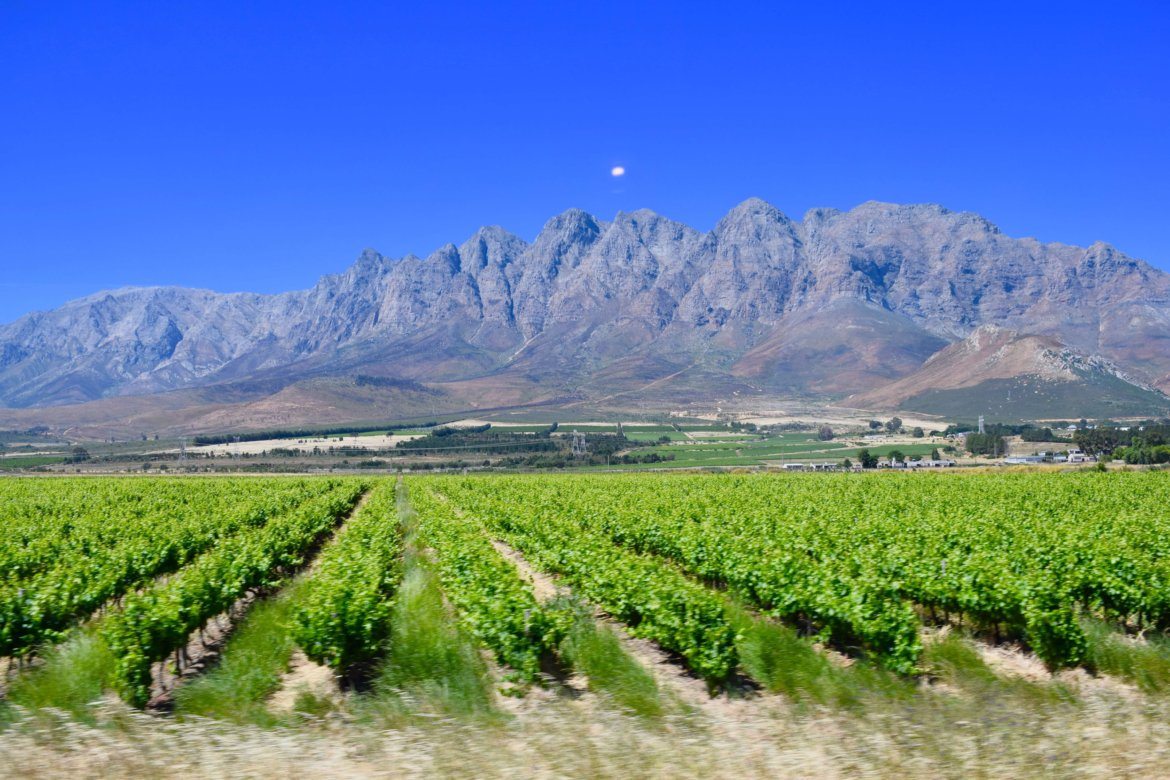 ---
ROBBEN ISLAND
---
Now a UNESCO World Heritage site – Robben Island – where Nelson Mandela was imprisoned. Boat tours leave daily from V&A Waterfront.
TOP TIP
Do not wait to book tickets. Robben Island is a very popular destination and you don"t want to miss out when you arrive in Cape Town.
Website – Robben Island
BOOK TOURS
Robben Island Ferry Ticket with Hotel Pick-Up
Robben Island By Air Scenic Helicopter Flight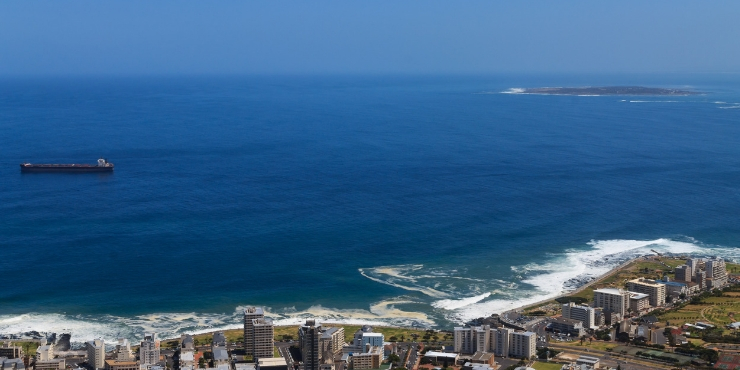 If you are planning to take a safari at one many of the game parks in the Cape then make sure to consider what to take (and not) to take when planning and packing for your holiday. This great packing guide will help you make the most of your safari!
---
WHAT CRAFT MARKETS ARE THERE IN CAPE TOWN?
---
Craft Markets are an excellent place to buy quality handmade goods to take home for gifts. The best craft markets in Cape Town are:
Made in the Cape: Held in Cavendish Square on the first weekend of each month
Kirstenbosch Craft Market: Held on the last Sunday of each month (9am – 3pm) at the stone cottages opposite Kirstenbosch Gardens
Route 44 Market – Held every Saturday and Sunday in Stellenbosch.
---
WHICH ARE THE BEST BEACHES IN CAPE TOWN?
---
Clifton Beach – trendy
Camps Bay Beach – family oriented
Long Beach in Noordhoek – great for walking
Boulders Beach near Simonstown – view penguins
Muizenberg Beach – surfing
Blouberg Strand – kiting and iconic views of table mountain.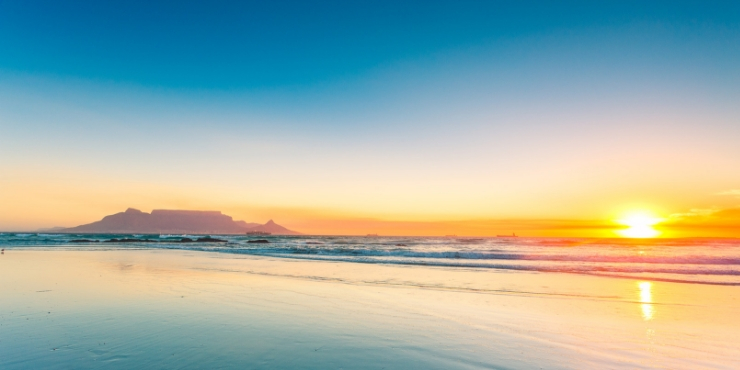 ---
RECOMMENDED WALKING TRAILS IN CAPE TOWN
---
Cape Town has some magnificent walking/hiking trails and entry is free to many of them. Have a look at the All Trails website for a comprehensive list.
Remember to take plenty of water and sunscreen with you!
Seapoint promenade: Fabulous and safe paved walkway alongside the sea in Seapoint where people of all ages can walk, run, cycle, and skateboard.
Franschhoek and Stellenbosch are wineland towns an hour from Cape Town and are worthy of a day trip. Each town is rich in history and has lovely shops, award winning restaurants, and excellent wine farms.
Wild flowers – if you are visiting Cape Town in August/September, you must go and see the beautiful wild spring flowers on the West Coast. Good viewing places are the West Coast National Park near Langebaan as well as a number of smaller reserves around the town of Darling.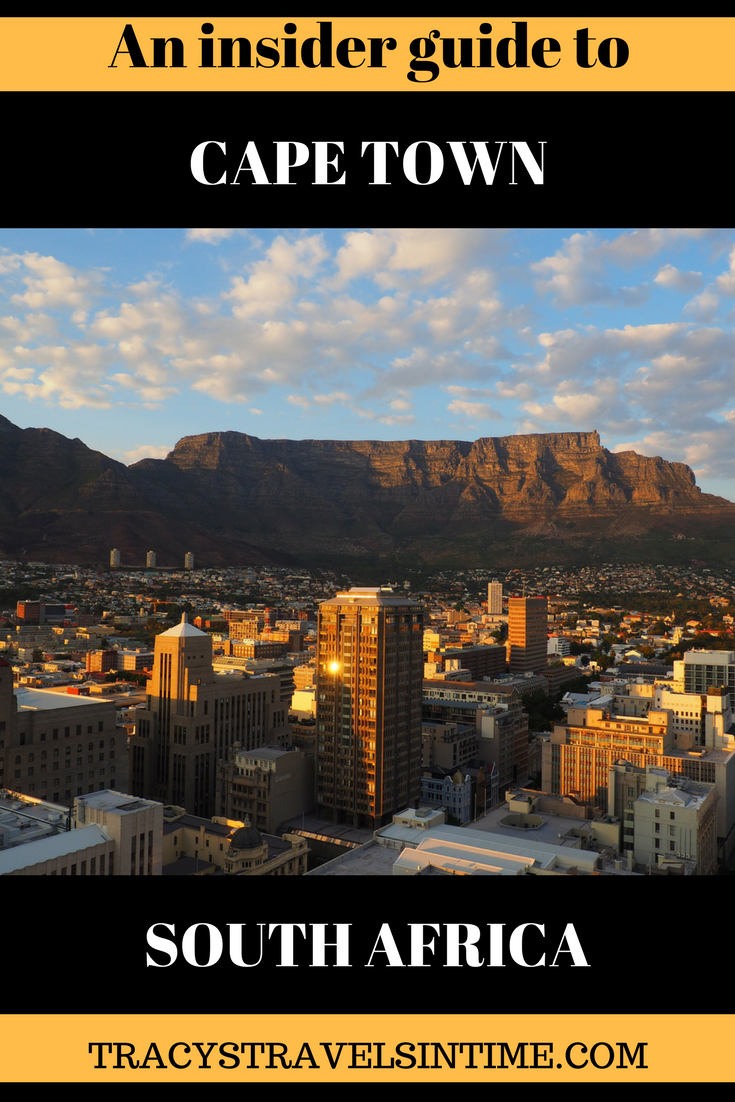 ---
TOP 5 MUSEUMS TO VISIT IN CAPE TOWN
---
My choice of the top 5 museums to visit in Cape Town are:
TOP TIP
Some of the museums are free on the first Thursday evening of each month. See their website for more information.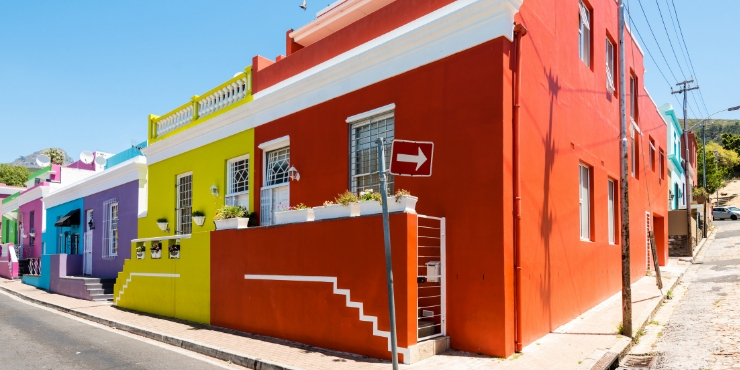 ---
TRANSPORT LINKS IN CAPE TOWN
---
Cape Town International airport is 15 minutes from the city centre. If you are not hiring a car, I recommend that you organise an Uber to collect you from the drop-off zone at the airport to take you to your accommodation as standard taxis are generally very expensive.
An excellent way to see the main attractions of Cape Town is the hop-on hop-off red bus . There are 4 different routes – Red City Tour, Yellow Downtown Tour, Blue Mini Peninsula Tour and Purple Wine Tour.
CLICK HERE to book tickets for the hop-on hop-off red bus!
During the day, visitors can use the My Citi buses to get around but it is important to purchase a myconnect card first as no cash is taken on the buses. Load your myconnect card at selected station kiosks. For information regarding the My Citi routes and costs, visit their website
Uber taxis are an easy and cost-effective way of getting around, especially at night.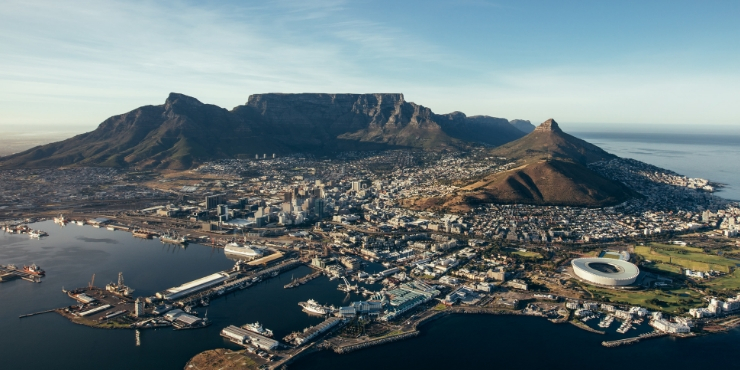 ---
TIPS FOR DRIVING IN SOUTH AFRICA
---
It is recommended to hire a car if you wish to travel outside of Cape Town to towns such as Stellenbosch and Franschhoek which are an hour's drive.
Driving is on the left side of the road. There are parkades at shopping malls and the V&A Waterfront which charge a reasonable hourly rate. Parking on the street is allowed in most areas and informal parking attendants are tipped R5 – R10.
If you planning to visit Cape Town why not include it in a two week itinerary of South Africa?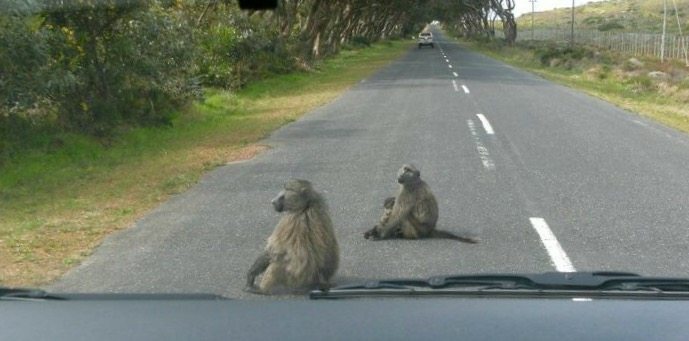 ---
ACCOMMODATION IN CAPE TOWN
---
Where to stay in Cape Town? The top hotels in Cape Town are:
THE BELMOND MOUNT NELSON
In central Cape Town. 5-star colonial style hotel (and a fabulous High Tea!)
CLICK FOR UP-TO-DATE PRICES AND TO BOOK A STAY AT THE MOUNT NELSON HOTEL
***
TWELVE APOSTLES
On the coastal route between Cape Town and Hout Bay with beautiful sea and mountain views
CLICK FOR UP-TO-DATE PRICES AND TO BOOK A STAY AT THE TWELVE APOSTLES
***
THE ONE AND ONLY
Located on the V&A Waterfront. Views of the Harbour and Table Mountain
CLICK FOR UP-TO-DATE PRICES AND TO BOOK A STAY AT THE ONE AND ONLY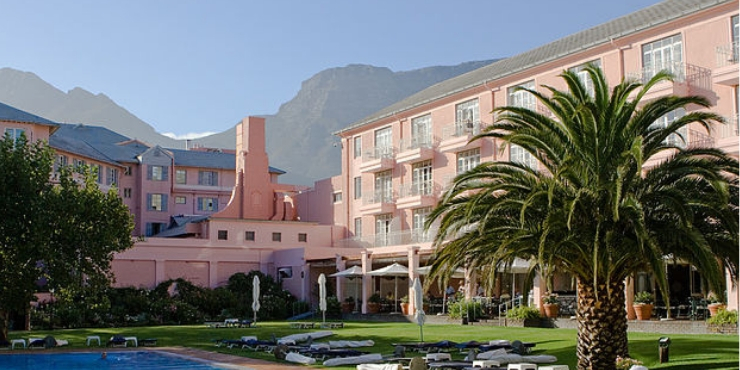 ***
For the more budget conscious:
safarinow.com is an excellent site for B&B and self-catering accommodation to suit all budgets.
Airbnb is becoming increasingly popular.
---
RECOMMENDED PLACES TO EAT IN CAPE TOWN
---
Food markets are upmarket, trendy, hip, and extremely popular in Cape Town. They are great places to stock up on quality organic fruit, vegetables, cheese, free-range meat, honey, artisan breads etc and also to enjoy a tasty breakfast/lunch with barista coffee or a glass of wine or craft beer.
THE BEST SATURDAY FOOD MARKETS
The Oranjezicht Farm Market (V&A Waterfront)
The Neighbourgoods Market at the biscuit mill (Woodstock)
The Earth Fair Food Market (Tokai)
The Stellenbosch Slow Food Market (Ou Libertas Wine Estate in Stellenbosch)
Lourensford Market is held every Sunday at Lourensford Wine Estate in Somerset West.
The Hout Bay Harbour Market is open on Friday evenings, and all day on Saturdays and Sunday's for quality food and crafts.
BEST RESTAURANTS IN CAPE TOWN
One of the best restaurants in Cape Town is the Test Kitchen in Woodstock which has won many awards. It is essential to book a couple of months in advance for an evening meal and at least a month in advance for lunchtime
Best formal restaurants – La Colombe (Constantia Nek), Kitima (Hout Bay), Catharina's (Steenberg Wine Estate)
Sea view – the Brass Bell in Kalk Bay
Best fish and chips – Mariner's Wharf Hout Bay Harbour.
High Tea – Mount Nelson
Seafood – Willoughby & Co at the V&A Waterfront
Tea and scones – Jonkershuis at Groot Constantia Wine Estate
Cheese and Charcuterie platter – Constantia Glen Wine Estate
Cakes – Charly's Bakery in central Cape Town
Long Street in central Cape Town is a hip and trendy place to go for a night out. It is packed with restaurants and night clubs. If you would like to try something different, I highly recommend Addis restaurant in Long Street which sells traditional Ethiopian cuisine. The food is delicious!
Tips – restaurant and bar staff are generally tipped 10 – 15% of the total bill.
---
WHEN IS THE IDEAL TIME OF YEAR TO VISIT CAPE TOWN?
---
Spring – September-November
Summer – December- February
Autumn – March-May
Winter – June-August
The summer is hot and dry with temperatures reaching as high as 37 degrees and the winters are cold and wet.
Cape Town gets extremely busy in December as many South Africans from other cities visit at this time.
The best time to visit Cape Town is in Spring or Autumn. The climate is warm and sunny during these seasons with occasional rainfall.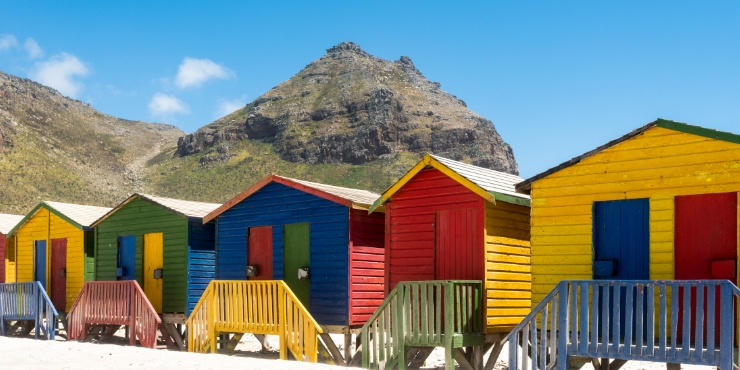 ---
WHAT SHOULD A TOURIST NOT DO IN CAPE TOWN?
---
As with all major cities, it is best to avoid walking along quiet streets at night.
It is safer to go on walking trails in small groups and do not take any valuables.
Do not flash cash or jewellery and keep electronic devices such as mobile phones and tablets hidden in your bag in public places and when using public transport.
Read my post for further tips about keeping safe in South Africa. I also have a post about theft proof bags and backpacks which you may find helpful.
***
YOU MAY ENJOY THESE POSTS ABOUT TRAVEL IN AFRICA
***
PIN FOR LATER!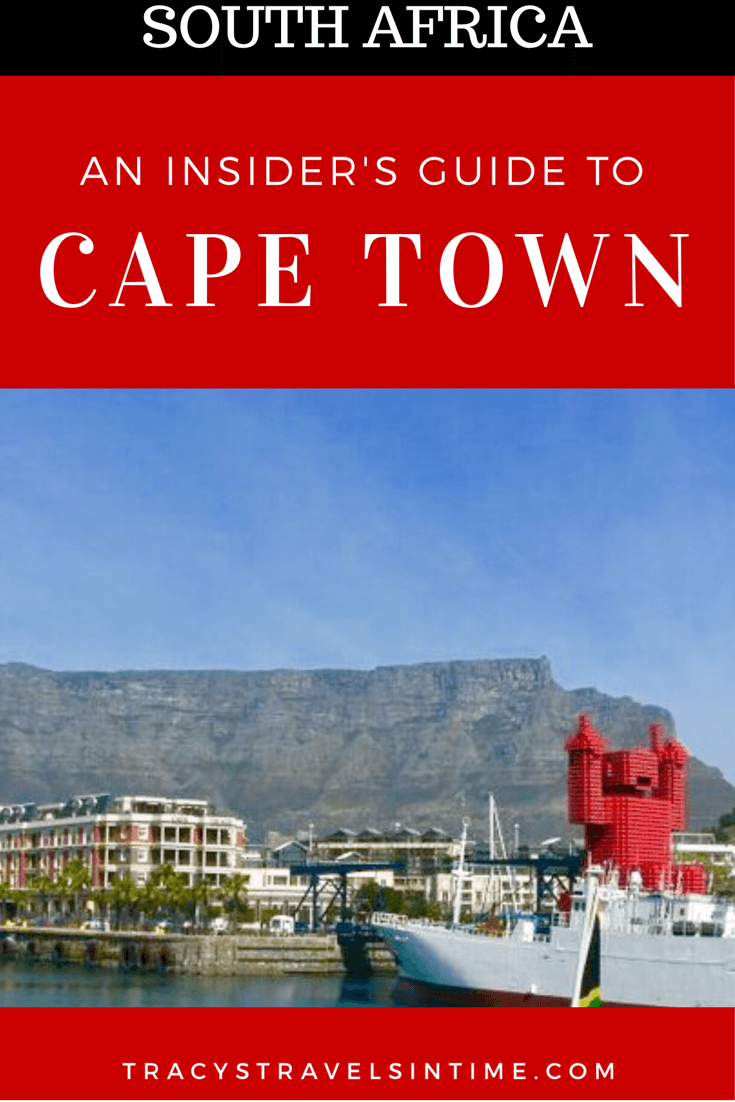 YOU MAY ENJOY THESE POSTS TOO!
---
An insider's guide Cape Town written by Marie
---
Meet the author
A huge thank-you to my friend Marie for completing this "insider guide to Cape Town" for me! Marie and I have been friends for nearly 37 years and were best friends in the last few years of secondary school.
Cape Town, South Africa
How long have you lived there?
5 years
I am self-employed and I design, make and sell handmade leather bags! (see Hot Pink Frog Designs on FaceBook. Cape Town is a very creative city and is often referred to as a design capital. (Photographs courtesy of Marie)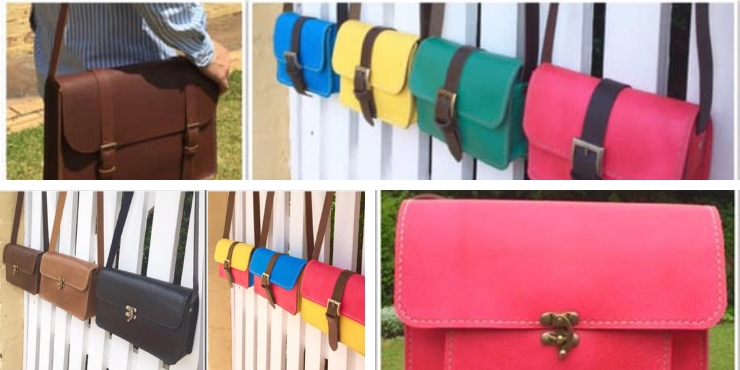 What is the best thing about where you live?
For me, the best thing about Cape Town is the striking natural beauty of the sea and the mountains. It has some of the most dramatic scenery in the world and some beautiful beaches and walking trails. It is also a bustling cosmopolitan city and many people from the UK and Germany have settled here which gives it an international flavour. The shops and restaurants in Cape Town are world class.
This post may contain compensated links. Please read our disclosure for additional information. As an Amazon Associate, I earn from qualifying purchases.