South Africa is one of my favourite destinations worldwide. Why visit South Africa you may ask? Because it has so much to offer visitors – gorgeous scenery, beautiful beaches, amazing wildlife experiences, world class wines, great road trips and more.
If you are planning a holiday to South Africa there are a number of tips in this post which will make your time there is memorable for all the right reasons.
As well as general travel tips there are some things it is important to remember in South Africa to ensure you stay safe throughout your travels in the country.
As well as drawing on my own experiences of living in southern Africa for 10 years I have also consulted friends who still live there for up-to-date information and tips.
Top 10 South Africa Travel Tips
Don't underestimate the size of the country
South Africa is a big country and although it may be dwarfed by some really large places like Australia don't underestimate how much time it can take to get around. For example, driving from Johannesburg to Cape Town is a distance of 1400 km and takes over 13 hours by car (using toll roads)
When I visit South Africa I find flying between the major cities to be the most time effective way of travelling longer distances. It ensures I have time to include some of the road trips the country is famous for in my itinerary.
There are quite a few airlines offering internal flights within South Africa for a reasonable cost too so availability should be fine unless you are travelling during school holidays/Christmas/Easter.
Don't buy special outfits for safaris and game drives
Nothing screams tourist more than a kid in khaki shorts and a pith helmet climbing aboard the jeep. Whilst I wouldn't advise buying an entirely new wardrobe for a safari is still sensible to plan your outfits to match the weather and terrain conditions.
If a game drive/safari or two are on your South Africa bucket list I would suggest reading my complete guide to your first safari (includes guidelines on tipping which is a question I am often asked about) as well as taking a look at my comprehensive complete safari packing list.
If you are looking for recommended game lodges in South Africa you will find my best game lodges post helpful as it details 8 of the best in the country.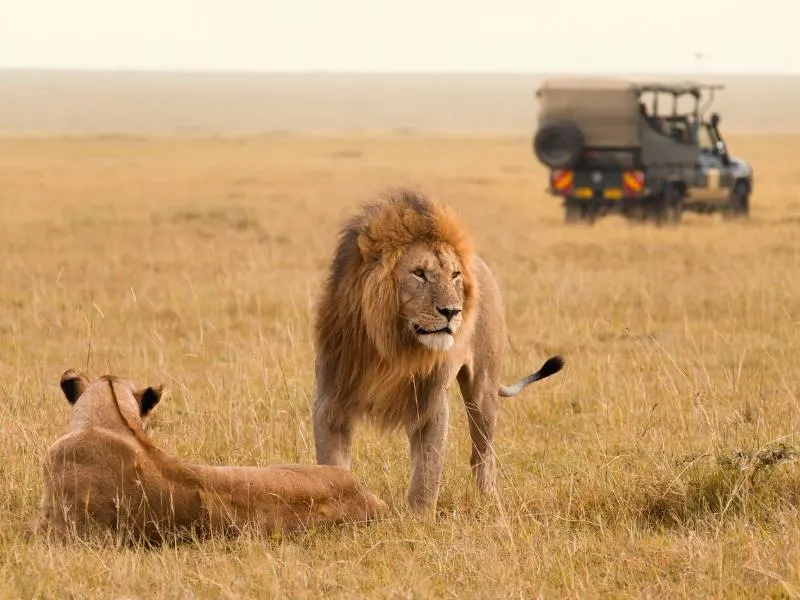 Don't book tickets for Table Mountain too far in advance
Normally I am urging my readers to book tickets for tours and sights well in advance however NOT for Table Mountain. There is never a guarantee that the famous table cloth will not appear on the mountain the day you plan to go or in fact for the weather to be windy or rainy.
I have made it up the mountain on a few occasions but on my last visit missed out due to heavy cloud sitting stubbornly over it every day bar one. And on that day I had booked a tour to Cape Point which I couldn't cancel.
The best advice I can give is to check the weather forecast up to a week in advance and book tickets as soon as clear skies are predicted. Don't just turn up at the cableway on a clear day either as chances are tickets will have sold out!
READ MORE – An insider guide to Cape Town (written by my friend who has lived there for over 14 years)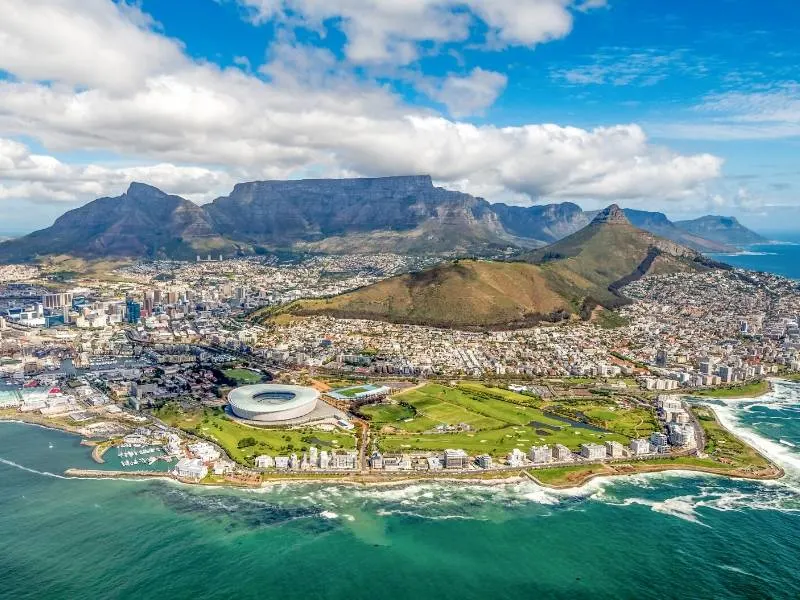 Don't waste water
There have been water restrictions throughout South Africa in recent years and there were real fears that Cape Town would actually run out of water in 2018. Even if the water seems plentiful when you are there please don't waste it.
Also in South Africa you can drink tap water so don't buy bottles of water as you don't need to (just take a refillable water bottle with you especially during the warmer summer months)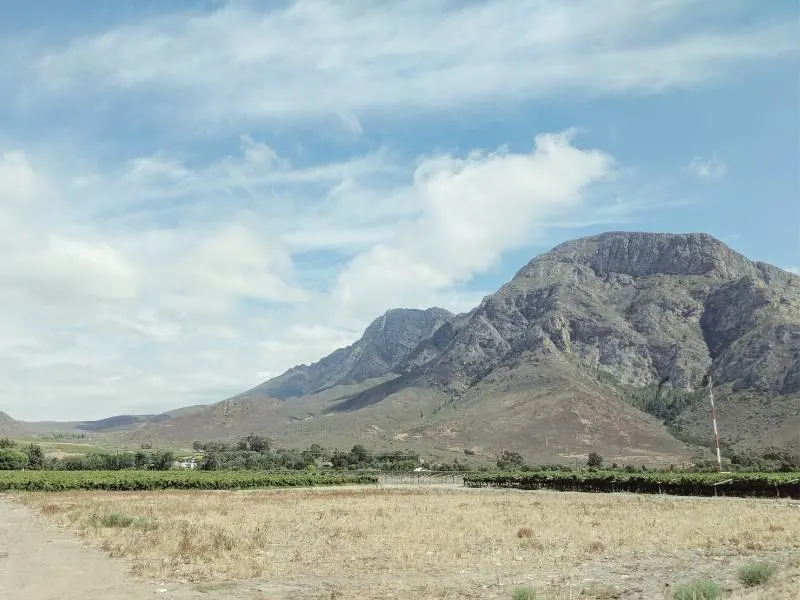 Don't be surprised when someone fills your car at the gas/petrol station
In South Africa if you pull into a petrol station don't be surprised if an attendant fills up your tank. This is normal and you will probably have the oil checked, types pumped and windscreen and back window washed by another attendant while you wait.
With petrol attendants earning around R5,600 a month, tips, while not compulsory, are a way to supplement income. If you are traveling from a country with a strong currency such as the US, Canada, Australia or Europe a R5-20 tip is acceptable.
Also you may find that when you park there will be car minders who will take care of your car. Pay them a few Rand on your return. It is perfectly normal in South Africa and ensures your car is being looked after.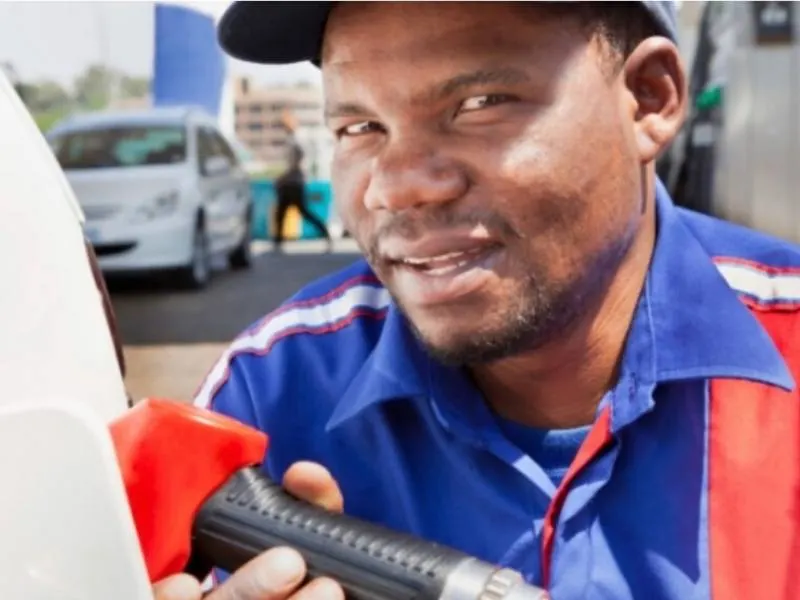 Don't forget to tip!
Following on from the point above tipping is widely accepted in South Africa. Many workers supplement low wages with tips. In restaurants leave a tip that equates to approximately 10-15% of the bill.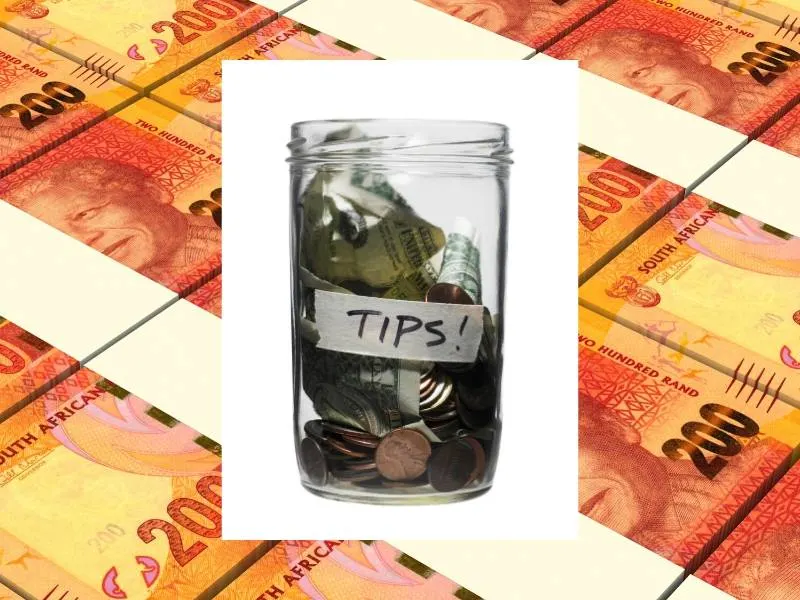 Don't give money to beggars
Unfortunately, South Africa like many places in the world has a high level of poverty and you may see beggars approaching cars/pedestrians asking for money. In Cape Town alone there are nearly 5000 homeless people.
If you are approached by a beggar please do not hand over any cash as it is often used for drugs and alcohol. The most helpful options are to either give food or make a donation to homeless shelters such as 'The Haven' based in Cape Town.
Important safety tips when visiting South Africa
Whenever I suggest South Africa to others as a fantastic holiday destination the first question I am inevitably asked is, "Is it safe?"
Obviously, some places in South Africa are safer than others. Cape Town generally has a good reputation and to be honest as long as you take sensible precautions it is as safe or dangerous as any other major tourist destination in the world. There are some areas I would avoid completely and as a tourist these high crime areas will probably not be on your itinerary.
These are the precautions I take myself and have never had any problems. I did however make the same suggestions a few years ago to a friend who ignored them and had a gold necklace snatched from her neck in broad daylight in the middle of Cape Town. Maybe she should have listened!
Do not wear expensive jewellery or flaunt phones and other expensive electronic devices
Leave the expensive jewellery at home. Don't walk around with your mobile phone in your hand (particularly in the evenings) and take care with expensive equipment such as cameras.
Do not drive with your car doors unlocked
Car hijackings are unfortunately all too common in some parts of South Africa. It is important to always keep your doors locked. Keep valuables out of sight and don't leave anything in your car overnight.
Do not walk alone on beaches or hiking trails
I would give this advice for many places in the world and South Africa is no exception. Do not take unnecessary risks.
Do not accept help from strangers at ATMs
Card swopping scams are huge in South Africa. I have heard from my friend in Cape Town that tourists in particular are being caught out so pay attention when withdrawing cash.
Don't carry large sums of cash
Don't withdraw large amounts of cash from ATMs or carry it in your wallet. Credit cards are widely accepted all over South Africa so carry small amounts of cash only.
Don't put valuables in your suitcases
Keep all valuables in your hand luggage do not leave it in suitcases. Johannesburg airport in particular has a bad reputation for things going missing from cases.
Don't forget to check with your Doctor before you leave
Don't forget to check with your Doctor in case you need to take malaria tablets during your trip.
Parts of the country are in malaria zones particularly around Kruger Park so make sure you have the correct medication.
Do not drive on the right
South Africans drive on the left (like in the UK/Japan/ Australia and New Zealand to name a few other countries)
Do not feed the animals
Don't get out of your car in a national park. Don't walk around with food in your hand near baboons. They will most probably try to snatch it and they can be extremely vicious.
Be very careful at Cape Point where I have seen baboons become very aggressive when trying to take food (including trying to get into cars)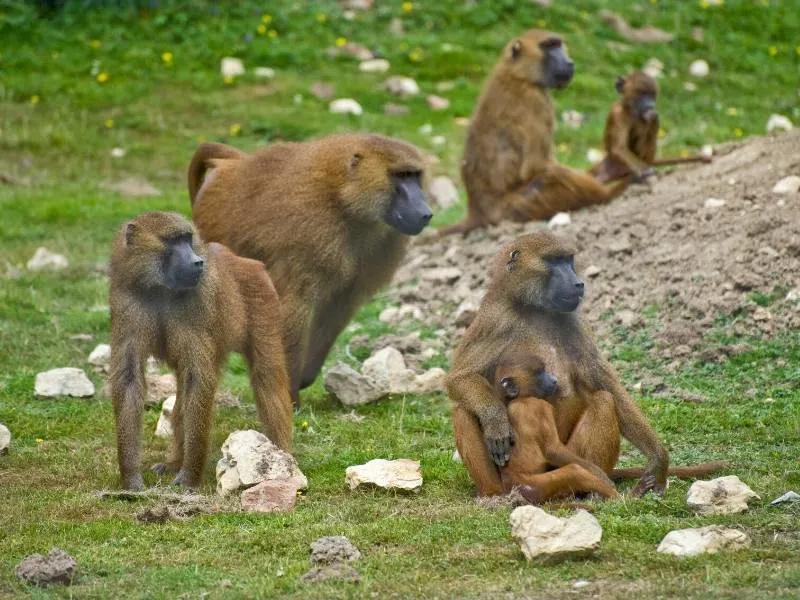 Further information for visiting South Africa and beyond
If you are interested to learn more about South Africa (or southern Africa in general) to inform your planning I have a number of other articles which may be of interest including our South Africa travel guide with more practical tips and advice to help you plan your trip.
A selection of recommended books all about South Africa which make good reads before you go. I think it is always a good idea to find out about a place before you visit and having at least some understanding of the history of South Africa is particularly important.
Find out my recommended places to visit in the Cape Provinces – lots of amazing things to do and see.
South Africa has many delicious foods and it would be a shame to miss out on some of these dishes when you visit. These are 10 of my favourites!