Having spent over ten years living in South Africa and Botswana I have experienced many safaris (or game drives) as a child and as an adult.
It was one of the experiences I was looking forward to sharing with my 5-year-old daughter on our first visit to South Africa together in 2001. Since then we have stayed at many of the numerous national parks and private game reserves in southern Africa such as the Kruger National Park and the Pilanesburg National Park.
If you are planning to visit Africa a safari is an absolute must-do activity to include in your itinerary. Although I have been on safari in South Africa, Zimbabwe and Botswana the experience is much the same throughout the African Continent.
So whether you are heading to the Serengeti in Tanzania, the Masai Mara in Kenya, the Okavango in Botswana, Victoria Falls in Zimbabwe or some of the smaller private game reserves in southern Africa these safari tips will help you prepare for your trip.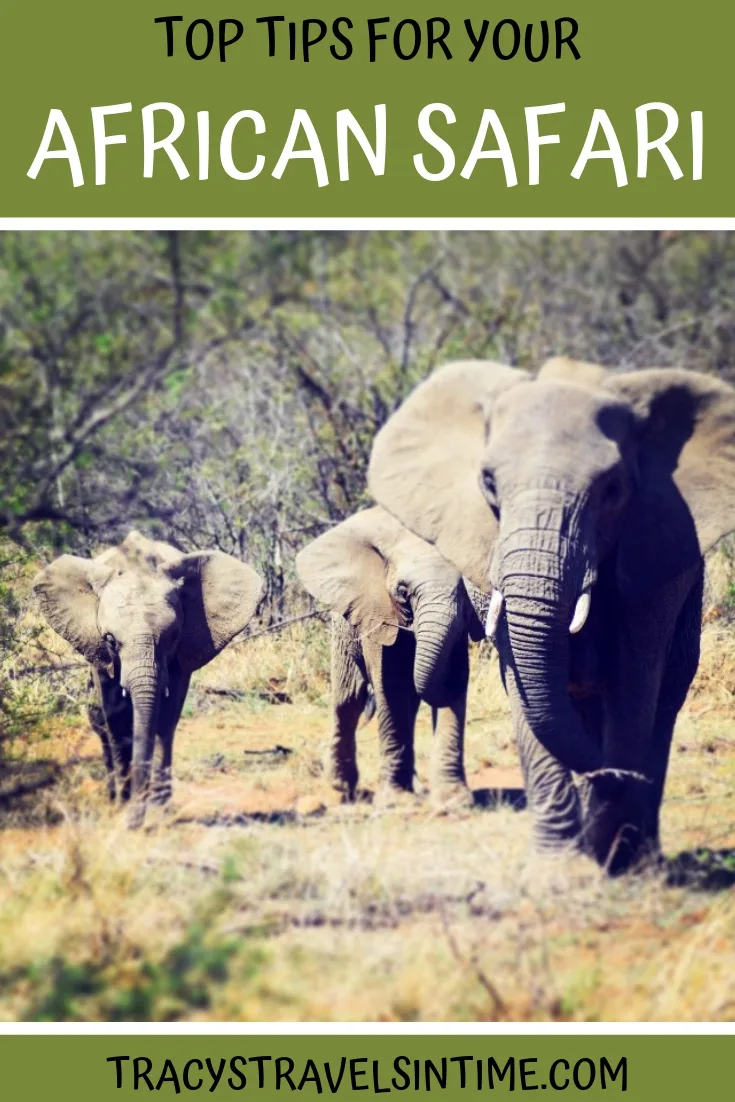 First-time safari tips – what to expect on an African game drive safari
Game drives and safaris have been part of my life since I was 13 years old. And they are the first thing I plan to do every time I return to Africa.
If you haven't been on a safari and wonder what it will be like this post will give you an idea of what to expect.
Your questions answered – What can you expect on a safari?
To spend lots of time looking for animals!
There will be lots of driving and often over quite rough dusty roads and a lot of scanning for animals! Believe me it is worth it when you spot something but there can be times when the animals are just more elusive. Sometimes it can be just luck.
To have some early starts!
Game viewing can start very early in the day! Prepare for some early starts (5 am) to be able to get out into the park at sunrise.
It is cooler and many animals will be out and about this time of day. It can be cold so take a jacket! Find out what to pack for your safari holiday here. Often blankets will be handed out before you leave too.
Most game drives leave in the early morning or late afternoon and early evenings when the animals are most active.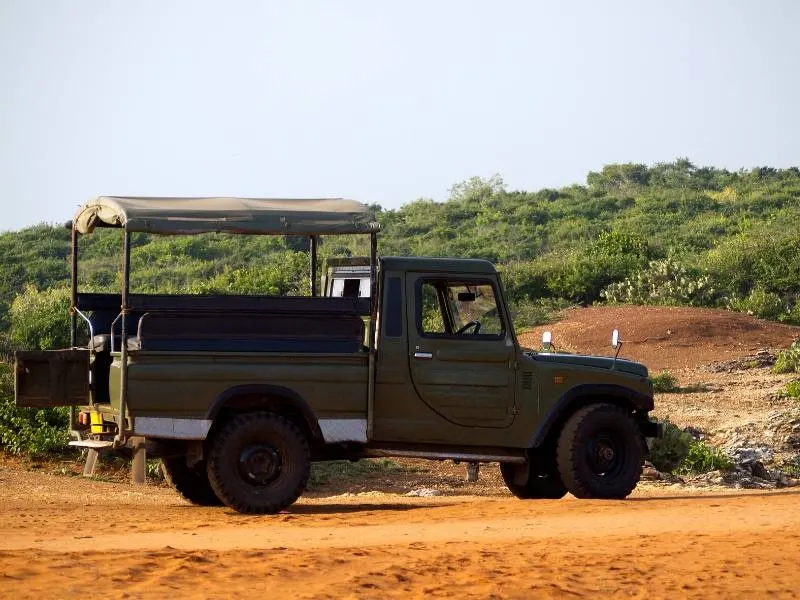 To get bored after a while with giraffe and buck
OK if you haven't been on safari before the truth is that at some point you may well be bored! The first time you see a zebra, giraffe or antelope will be exciting. The 1075th may not be so thrilling!
Spotting the big 5 (elephant, lion, buffalo, rhino and leopard) may be the top of your wish list but the reality is that they are a little more elusive than those animals lower on the food chain!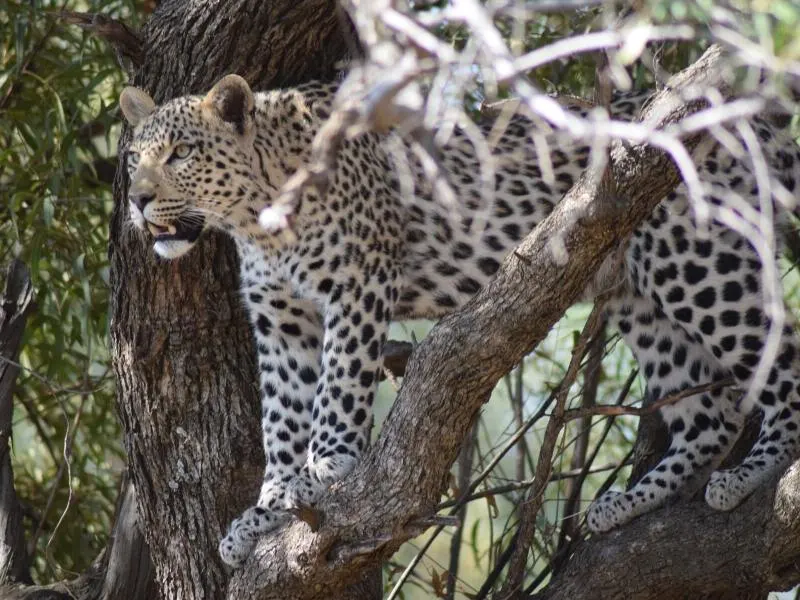 To feel both excited and a little scared at times!
It is thrilling spotting a herd of elephants or a pack of lions. It can also be a little scary especially if they come near (and they can) to your vehicle. Remember to stay calm. Don't shout, leave the vehicle or do anything to put yourself at risk.
I have sat in a vehicle with a massive bull elephant only a few inches from the vehicle. Luckily everyone kept quiet, still and very calm which is essential!
To follow the rules!
It is really important to follow the rules when you go on safari. Some of these may sound obvious but believe me we have all seen people showing little or no common sense and putting themselves and others in danger.
Never alight the vehicle. Don't hang any part of your body out of it either – lions can jump!! Keep quiet – don't shout.
That may sound obvious but after experiencing a charge by the matriarch of a large herd of elephants (when others in the jeep ignored the guide's repeated requests for them to be quiet) I feel I need to stress the point.
Learn more – The Ultimate South African Bucket List
Should I book a guided tour or drive myself?
I have tried both and without a doubt, I would always book a game drive with a guide. You can self-drive too and most of my friends who live in Africa prefer this but if you are new to safari I would recommend going out with park guides on organised game drives.
The advantages of going out with guides in an especially adapted vehicle are numerous.
The guides are knowledgeable and can answer all your questions. I have learnt so many things over the years from the safari guides. They will also often spot and identify footprints/dung along the roads and know where the animal is headed.
The guides will spot animals and birds before you do! Often they know exactly where to look too as they are familiar with the park.
The guides talk to each other and share information. If someone has found lions in the park the position will be radioed to everyone so you can head straight there. This does have one disadvantage though in that everyone converges on the spot making it a bit crowded.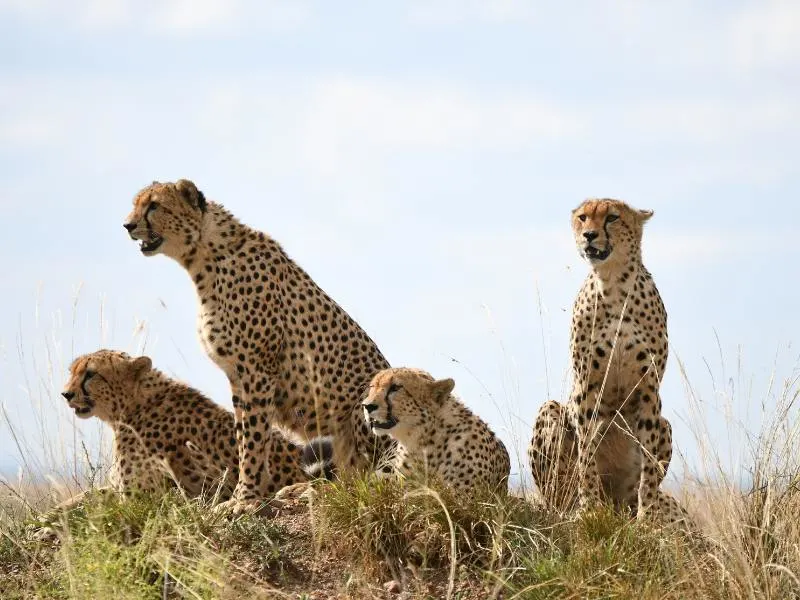 You are in a vehicle which gives greater visibility than a car. In a car, it is sometimes impossible to see more than a few metres from the road but in a safari vehicle, you are much higher and can see far more. If you do hire a car to do a self-drive safari make sure it is an SUV or similar.
You will access areas of the park that may be restricted to drivers in private vehicles.
You aren't driving so don't have to concentrate on the road but can sit back and enjoy the ride.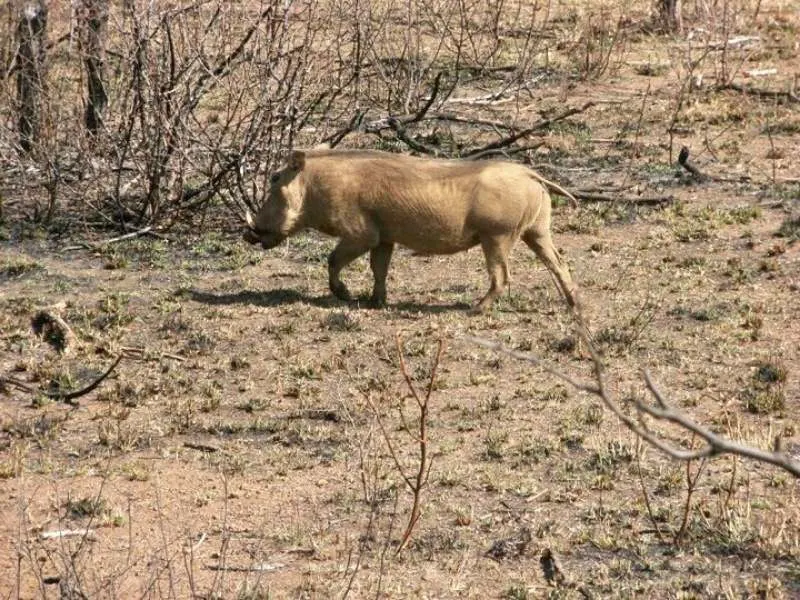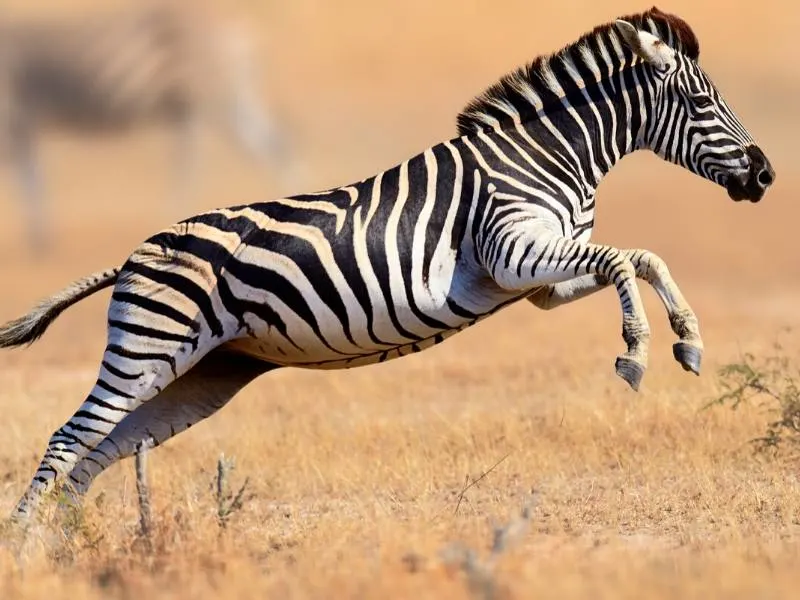 It is safer. There have been occasions when elephants or rhinos have charged vehicles. The guides are able to judge situations generally very well but the animals are wild and can be unpredictable. I feel too vulnerable in a car (and cars have been overturned in the past)
You can go out at night – after the park is closed there are often night game drives available. One of my favourite trips was an evening game drive in South Africa when we came upon 2 male lions. It is also a great time to appreciate the dark skies of Africa. Often the guide will stop and point out planets and stars.
You can stop for a drink. Usually at some point in a game drive there will be a scheduled stop for a cuppa or a sundowner.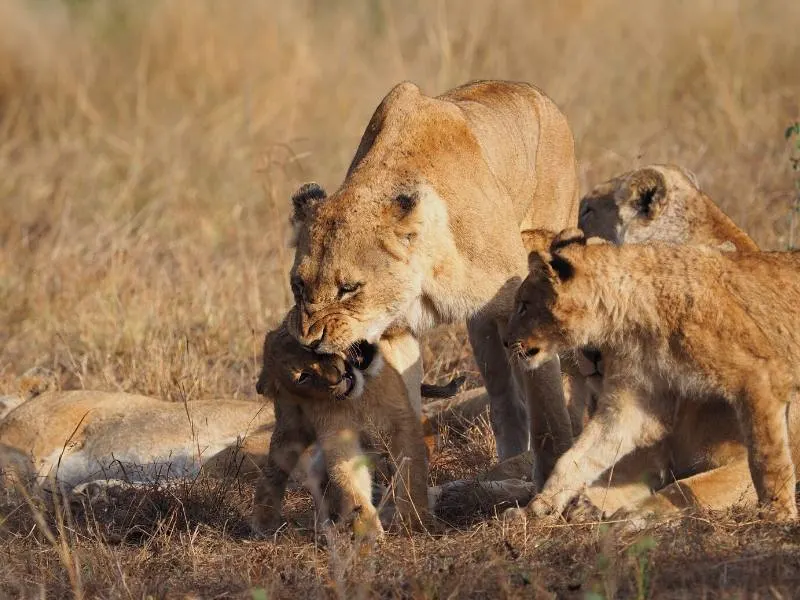 Essential African safari tips – what should you take on safari?
What to wear on safari
Layers and a jacket! Be prepared for it to be a little chilly. If you are taking an early morning safari dress in layers so you can remove items as the day warms up. Do not underestimate how cold it can be on a winter's morning in Africa!
Also do not wear your best clothes. By the end of the drive, you may be dusty, sweaty and dirty! Also wear enclosed shoes it is easier to get up and down from the vehicles and also to keep your feet warm!
Also please don't buy any of that cliche safari clothing you see on movies! You will be the only one wearing it. Dress is very casual on game drives. Do not buy a specific safari outfit rather wear comfortable clothes.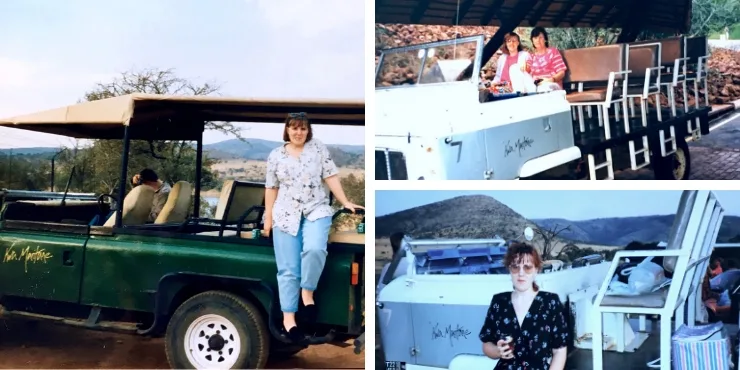 Learn more – What NOT to do when you visit South Africa (essential travel tips)
What to take with you on a game drive
Backpack – Take your belongings in a soft bag preferably a small backpack.
Camera – Don't forget your camera but also don't forget to put it down either! Sometimes the best memories are the ones we see with our own eyes, not through the lens of a camera!
Binoculars – if you have some take them! With so many beautiful African birds to spot on safari a pair of binoculars are invaluable. Also, the game might not be right beside the road but someway off and easier to see if you have binoculars.
Insect repellant – always take precautions against insect bites. Many of Africa is a malaria risk so it is wise to consult your doctor before your trip. I would recommend long trousers and long-sleeved tops as well as insect repellant with DEET when out on a drive.
Sunglasses – protect your eyes from the African sun.
Sunscreen – put on sun protection before you leave but also reapply during the trip especially keep your face protected. The African sun is fierce and it is far too easy to burn.
Water – always take water with you. Keep hydrated.
An open mind – The animals are wild. They may or may not be seen. If not book another drive and go out again at a different time of day! Every single trip is different!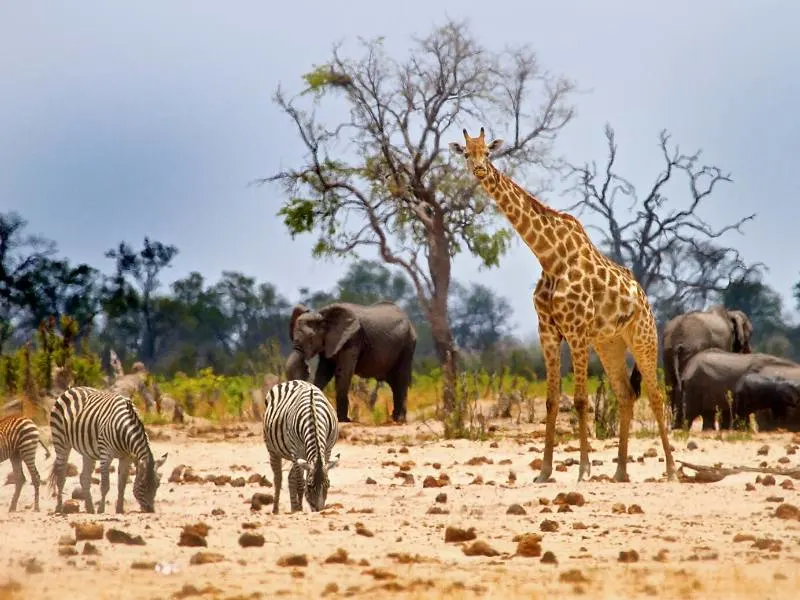 Enjoy your African safari