🇿🇦 Our South Africa travel guide contains all the information (and links) to help you plan your trip to this most beautiful and diverse country.
Planning a trip to South Africa and not sure where to start?
Welcome to my travel guide to South Africa where you will find lots of helpful information (including links to all my articles about South Africa) to help you plan your trip.
I have lived in South Africa for a number of years as well as visited numerous times since I left and moved to other parts of the world.
South Africa really is 'a world in one country' with so much to offer visitors. Gorgeous beaches, mountains, wildlife, food, wine, and more await those who venture to this stunning country.
Often people reflect to me just how much they have fallen in love with the country and question why they hadn't visited before.
In this guide, you will find everything I have written about South Africa. This article will provide you with travel inspiration but also lots of practical tips to help you plan your perfect trip to South Africa.
Whenever you are planning to visit South Africa – whatever the season, whether as a family, with friends, as a couple or solo, these guides will help you decide what to see and do, where to go and what not to miss!
I will continue to add to this South Africa travel guide – there is just so much to write about. Make sure to bookmark the page so you can refer back to it when planning your visit to South Africa.
I am asked many questions about visiting the country and I have answered the most common ones below.
Common questions about visiting South Africa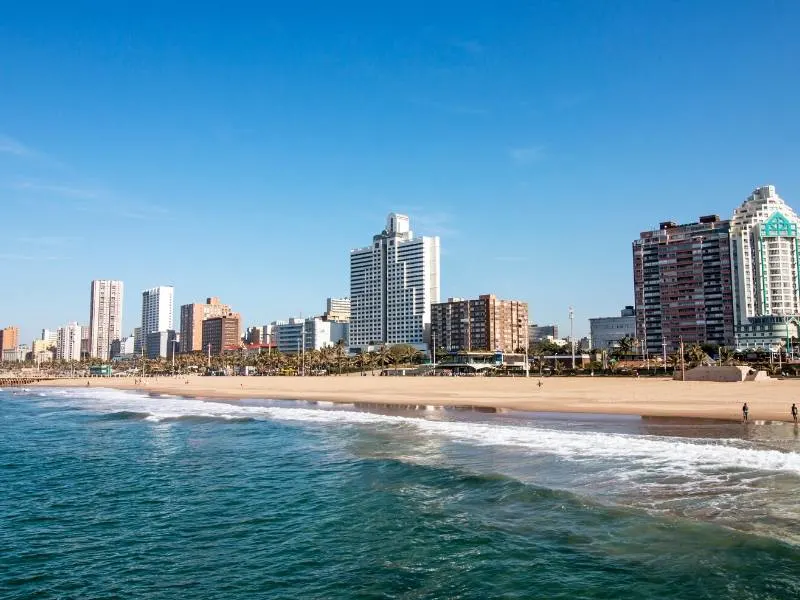 South African Travel Destination Guides and Travel Inspiration
Choosing where to go in South Africa can be your first problem! With so many amazing places and activities to consider identifying your priorities will help.
My 10 reasons to visit South Africa may help you identify which of these themes you want to pursue – Are you a foodie? Do you enjoy wine? Is a safari on your wish list? Do you like cities? Beaches? Mountains? Shopping? Do you want to take a road trip? Or is a tour more your style?
Bucket List Places to Visit in South Africa
Things to do in South Africa
10 things to consider adding into your South Africa itinerary
Visit Cape Town and the iconic Table Mountain.
Explore the wildlife in national parks such as Kruger National Park or the Eastern Cape.
Drive the scenic Garden Route.
Visit the wine regions in the Western Cape.
Visit the historic Robben Island where Nelson Mandela was imprisoned.
See the Big Five (lion, elephant, buffalo, leopard, rhinoceros) on a safari.
Visit the cultural and historical sites of Johannesburg, such as the Apartheid Museum.
Dive with great white sharks in Gansbaai.
Go surfing at Muizenberg or Jeffrey's Bay.
Visit the southernmost point of Africa, Cape Agulhas.
Itineraries
Coming soon to the South Africa travel guide
Cape Town and the Cape Provinces
Classic train journeys to take in South Africa
If you enjoy travelling the world by train there are a number of iconic train journeys to consider in South Africa. One also merits a place on the top 20 train journeys to take anywhere in the world!
Rovos Rail
Described as the most luxurious train in the world Rovos Rail offers train lovers the choice of a variety of luxury journeys across South Africa and beyond.
Definitely one for the bucket list!
The Blue Train
The Blue Train is another classic rail journey popular in South Africa. The 31-hour journey from Pretoria to Cape Town is a perfect choice if you have limited time.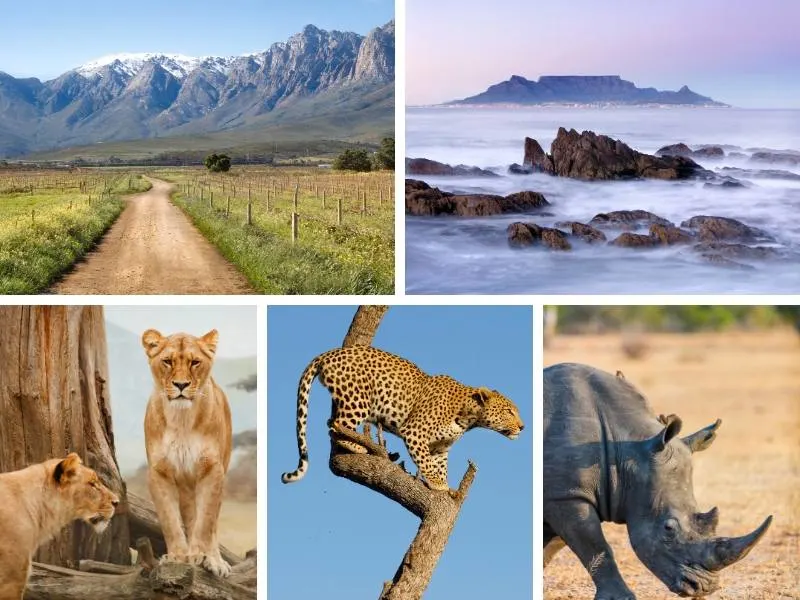 Visiting South Africa – Essential Travel Tips
Travel tips for first time visitors
Safari/game drive guide, tips & packing list
How to Plan Your Trip to South Africa
Packing for South Africa
Consider the season and where you are visiting when planning your packing list for South Africa. I have a packing list post specifically for those of you who are planning a safari otherwise dress in South Africa is pretty casual.
If you are heading to Cape Town over the winter months (May to mid-September) the weather is cooler and can be wet and windy so pack accordingly.
Accommodation options in South Africa
Safari Lodges
With so many amazing places to stay how do you choose? Start with these 8 Fabulous Safari Lodges!
Hotels
Best tours in South Africa
Getting around and car rental
Coming soon
Travel Insurance
DO NOT travel to South Africa (or in fact anywhere) without travel insurance. I always budget insurance costs into my holiday because, to be honest I can't afford to travel without it.