This post may contain compensated links. Please read our disclaimer for additional information. As an Amazon Associate, I earn from qualifying purchases.
Do you love atlases and maps? I adore looking through maps and at atlases – the more unusual the better! Not only is it a fantastic way to learn about our world but they are great to share with children to teach them about other people and places.
I have included books for both adults and children in my list – great presents for Christmas or birthdays!
Lets check out the best 12 atlas books available for you to purchase right now!
BEST ATLAS BOOKS FOR ADULTS AND CHILDREN
A selection of the best atlas books for adults and children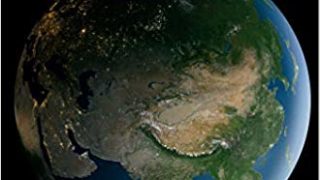 National Geographic Atlas of the World
Photo Credit: www.amazon.com
Newly revised and updated this National Geographic Atlas of the world is an indespensible resource for home and school.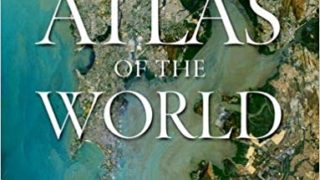 Atlas of the World
Photo Credit: www.amazon.com
Every household should have an atlas of the world and this is one of my top choices! This is updated annually and is the best-selling volume of its size and price.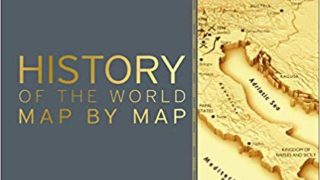 History of the World Map by Map
Photo Credit: www.amazon.com
A bestseller with over 140 maps illustrating the pivotal moments of history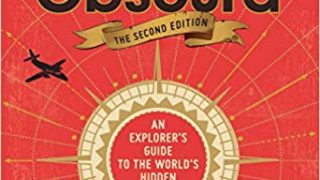 Atlas Obscura, 2nd Edition: An Explorer's Guide to the World's Hidden Wonders
Photo Credit: www.amazon.com
If you are someone who loves off the beaten path places then this is the book for you! Featuring over 700 of the most curious and strange places on earth this is a must-have in any serious traveler's collection!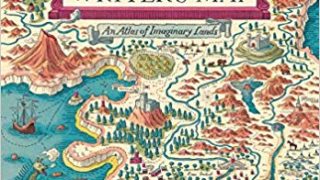 The Writer's Map: An Atlas of Imaginary Lands
Photo Credit: www.amazon.com
For book worms this is an absolute delight! Included are maps from some of the most well known books – Harry Potter's marauders map, Robert Louis Stevenson's Treasure Island Map. This book is a must for lovers of literature, maps and those of us who dream of imaginary lands!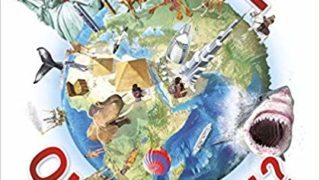 Where on Earth?: The Ultimate Atlas of What's Where in the World
Photo Credit: www.amazon.com
This is the ultimate book of what is where in the world! This is the perfect gift for the inquisitive and fact hungry child! With stunning 3D maps this atlas will answer so many of their questions about the world. It is recommended for children aged 7 and up but to be honest this is a fascinating book for every member of the family!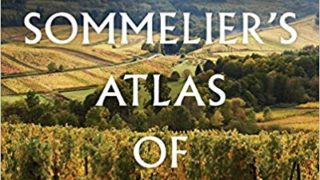 The Sommelier's Atlas of Taste: A Field Guide to the Great Wines of Europe
Photo Credit: www.amazon.com
This is the first definitive guide to examine each of the various wine regions across Europe describing how each of the wines should taste! Buy the book and educate yourself on some of the greatest wines in the world. Buy this as a gift for the aspiring sommelier or simply to learn a little more about wines and winemaking. Read this and you will never be caught out at a dinner party again!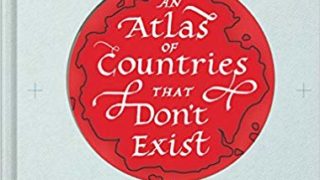 An Atlas of Countries that Don't Exist: A Compendium of Fifty Unrecognized and Largely Unnoticed States 
Photo Credit: www.amazon.com
Discover 50 of the world's wannabe nation states! These are all nation states who exist today with their own flags and claim to territory but haven't been recognised by the international community. A fascinating read!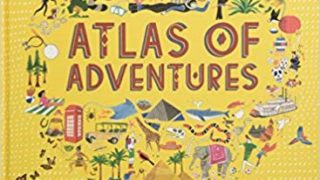 Atlas of Adventures: A collection of natural wonders, exciting experiences and fun festivities from the four corners of the globe
Photo Credit: www.amazon.com
This book provides a collection of fun activities to try around the globe. If you are looking for inspiration while planning your next trip of simply enjoy exploring the world from the comfort of your armchair this book is for you. I wonder how many you will add to your bucket list!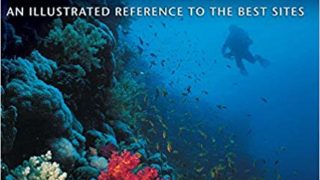 Dive Atlas of the World: An Illustrated Reference to the Best Sites 
Photo Credit: www.amazon.com
If you love diving then this book is for you! Featuring beautiful photographs and first-hand experiences of some of the world's top dive sites prepare to start planning your next diving holiday!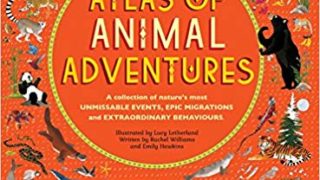 Atlas of Animal Adventures
Photo Credit: www.amazon.com
Which of the unmissable animal adventures around the world would you love to experience? With each continent explored in detail find out about great animal migrations, about the extraordinary behaviours and habits of animals in the wild. A must-buy for any animal lover!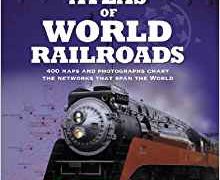 The Historical Atlas of World Railroads
Photo Credit: www.amazon.com
I could quite happily spend the rest of my life travelling the world by rail. Covering the past 200 years and the rise, fall and subsequent revival of the railroads this book will bring history to life.
CLICK TO JOIN AMAZON'S KINDLE UNLIMITED PROGRAM
Do you read books on your kindle? I love mine and it means I can literally take hundreds of books with me when I travel – no worries about luggage allowance or weight restrictions.
If you read a lot of books why not consider signing up to Amazon's Kindle Unlimited program? For only $9.99/ £7.99 you get access to unlimited ebooks, audiobooks, magazines for any device. It really is a great program and if you click on the link you get your first 30 days absolutely FREE!!
PREFER AUDIO BOOKS?
Audible, an Amazon company, offers the world's largest selection of digital audiobooks and spoken word content. With Audible, customers can listen anytime and anywhere to professionally-narrated audiobooks across a wide range of genres.
I hope you have found the atlas book you were looking for in this article. I have lots of other travel related book posts which you may enjoy too.
RELATED POSTS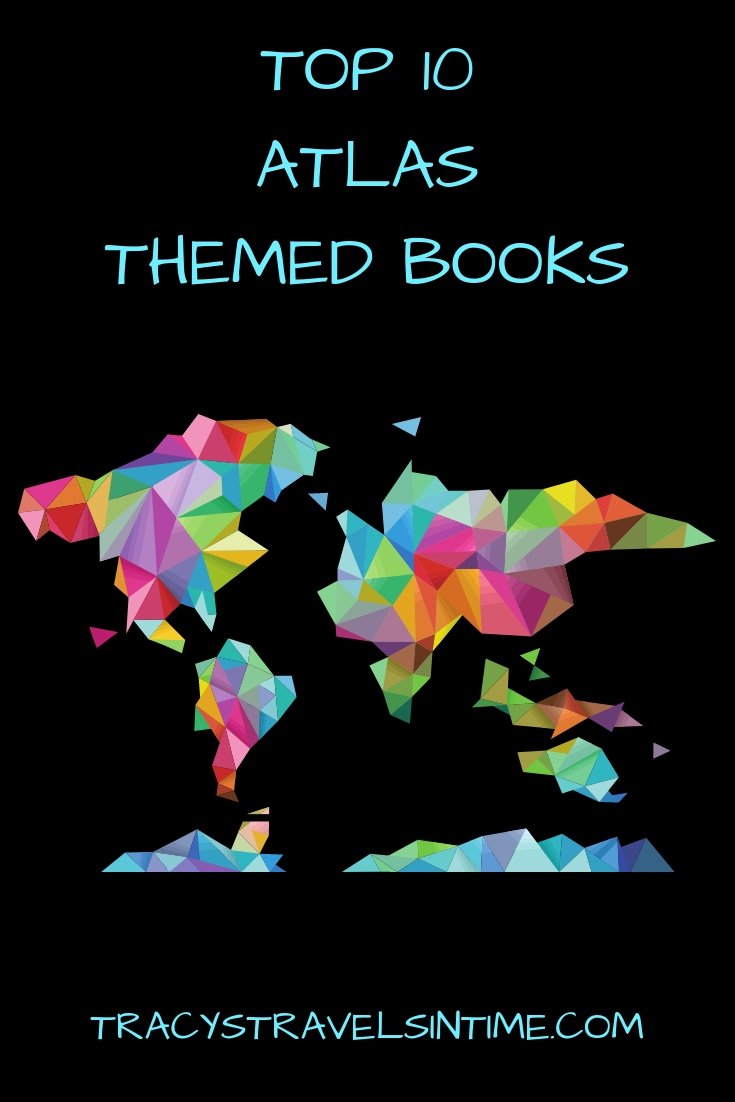 Over the last 50 years I have lived and worked in 7 countries on 4 continents and travelled to many more. I enjoy exploring and learning about new places and meeting people on my travels. History, reading, photography, nature and wildlife are my interests and I am ALWAYS researching and planning my next trip (preferably by train)
With a lifetime of travel experience, and a network of friends all over the world, I share genuine insider guides, recommended best book lists and train journey inspiration to help YOU travel authentically to some of the most beautiful places on earth.
Come and join me as I travel the world one country (and train journey) at a time!
This post may contain compensated links. Please read our disclaimer for additional information. As an Amazon Associate, I earn from qualifying purchases.