This post may contain compensated links. Please read our disclaimer for additional information. As an Amazon Associate, I earn from qualifying purchases.

I love reading about a destination before I go – finding out about the history, the culture and the lives of people. In this post I have collected together the best books about Vietnam.
A popular South East Asian country for travelers Vietnam is home to the beautiful Ha Long Bay, cities of Hanoi and Ho Chi Minh and 8 UNESCO World Heritage Sites.
With a population of nearly 100 million Vietnam is one of the most popular holiday destinations in South East Asia. Soccer is the most popular sport in Vietnam and the Dong is the unit of currency!
In this post I have divided the books into different sections. This includes section on fiction and non-fiction. For those of you planning to travel to Vietnam I have included my choice of the best Vietnam travel guide book into the relevant section as well as a cookbook for those who enjoy Vietnamese cuisine.
There are books about life in Vietnam including during the Vietnam war too for those of you who are interested in learning more about Vietnam's turbulent past.
I have also included a section on the best films available about Vietnam.
These therefore are my selection of books about Vietnam to read before you visit.
The Best Fiction Books about Vietnam
Raised in the United States but Vietnamese by birth, Maggie travels to Hanoi seeking clues to the fate of her father, a dissident artist who disappeared during the war.
This book explores the legacies of war and art and the power of love to renew.
Continue Reading
A story of adventure, love, war, and political power, Saigon presents an enthralling and enlightening depiction of twentieth-century Vietnam.
Continue Reading
An exquisite novel that examines family ties and the legacy of the Vietnam war through the portrait of a single North Florida family.
Continue Reading
This beautifully illustrated and emotional story is an evocative memoir about the search for a better future and a longing for the past.
Continue Reading
The Sympathizer is a blistering exploration of identity and America, a gripping espionage novel, and a powerful story of love and friendship.
Continue Reading
Best Books about Vietnam : Non Fiction, Travel Guides & more
Made In Vietnam covers three main culinary regions of the country. It also looks at aspects of the country's food history and its absorption of various culinary influences, including the extensive French influence, long-established coffee culture the casual style of dining that is so synonymous with many parts of Asia.
Continue Reading
Lonely Planet Vietnam is your passport to the most relevant and up-to-date advice on what to do and see.
Continue Reading
A comprehensive guide to Ho Chi Minh city for anyone planning to visit overing all the essential information to make the most of your trip.
Continue Reading
A definitive history of the Vietnam war written by Max Hastings an acclaimed best selling author. If you wish to learn about the Vietnam War this is a highly recommended read.
Continue Reading
JOIN AMAZON'S KINDLE UNLIMITED PROGRAM – FIRST 30 DAYS FREE!
Do you read books on your kindle? I love mine and it means I can literally take hundreds of books with me when I travel – no worries about luggage allowance or weight restrictions.
If you read a lot of books why not consider signing up to Amazon's Kindle Unlimited program? For only $9.99/ £7.99 you get access to unlimited ebooks, audiobooks, magazines for any device. It really is a great program and if you click on the link you get your first 30 days absolutely FREE!!

PREFER AUDIO BOOKS OR WANT TO GIVE THEM A GO?
Audible, an Amazon company, offers the world's largest selection of digital audiobooks and spoken word content. With Audible, customers can listen anytime and anywhere to professionally-narrated audiobooks across a wide range of genres.
Enjoy this selection of best books about Vietnam
I hope you find this selection of best books about Vietnam inspiring. Do check out my other best travel book posts about lots of other countries all over the world.
PIN FOR LATER! BOOKS ABOUT VIETNAM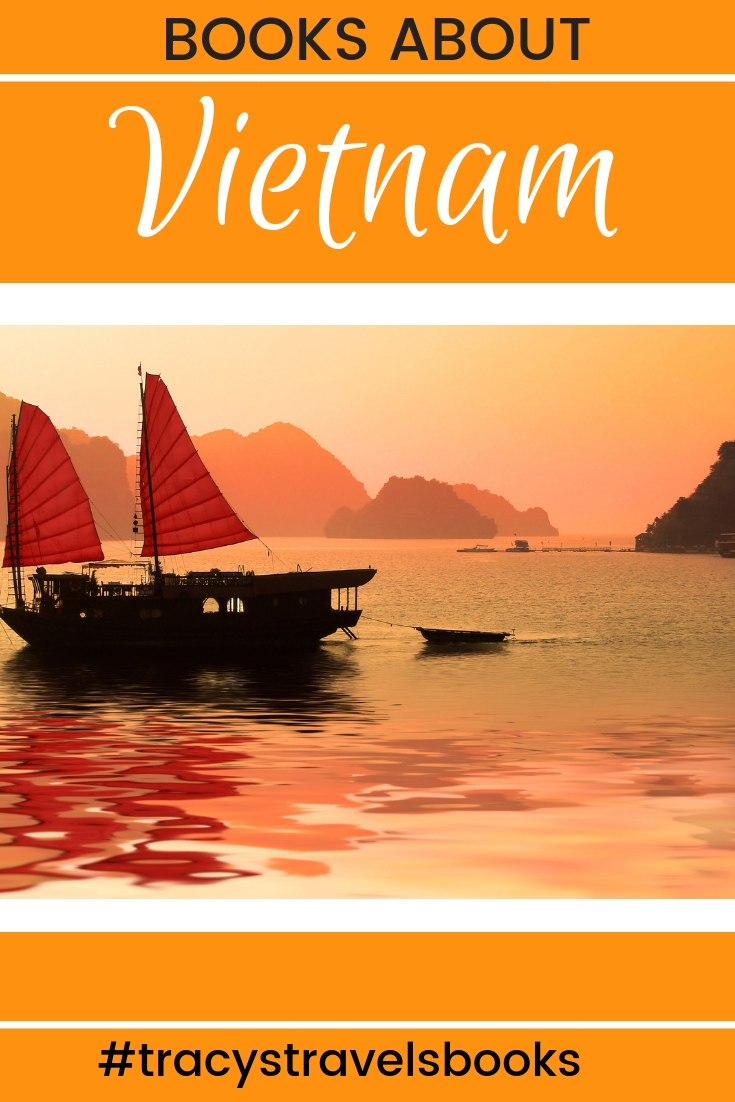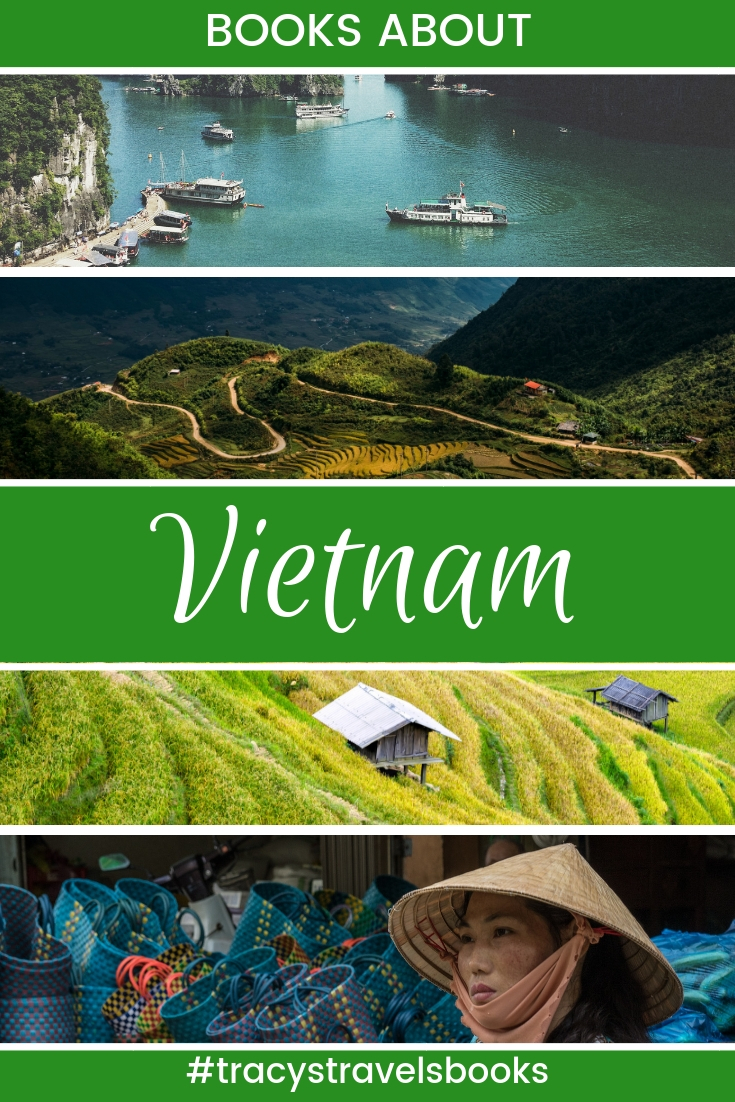 YOU MAY ENJOY THESE POSTS TOO!
Over the last 50 years I have lived and worked in 7 countries on 4 continents and travelled to many more. I enjoy exploring and learning about new places and meeting people on my travels. History, reading, photography, nature and wildlife are my interests and I am ALWAYS researching and planning my next trip (preferably by train)
With a lifetime of travel experience, and a network of friends all over the world, I share genuine insider guides, recommended best book lists and train journey inspiration to help YOU travel authentically to some of the most beautiful places on earth.
Come and join me as I travel the world one country (and train journey) at a time!
This post may contain compensated links. Please read our disclaimer for additional information. As an Amazon Associate, I earn from qualifying purchases.