This post may contain compensated links meaning if you buy through them we get a small commission at no extra cost to you. Please read our disclosure for additional information. As an Amazon Associate, I earn from qualifying purchases.
If you are heading to Switzerland – for a holiday or perhaps for longer – or just have an interest in learning more about the country you will find a list of the best books about Switzerland in this article.
This post includes both fiction and non-fiction titles. As long as the book is about Switzerland or the Swiss people it counts!
When I was researching for this post I was rather amused by the number of non-fiction titles available. There are a lot of books written about the Swiss and their way of life. Switzerland has a somewhat mythical status for some people as the land of milk and honey (or money as one author titles his book!)
Switzerland is an interesting country and one I know well. I lived and worked in Basel and also lived on the French side of Lake Geneva for a number of years. My mother also lived outside Zurich so I have visited the country on numerous occasions and have been fortunate to travel extensively throughout Switzerland including taking a number of scenic Swiss train journeys.
I found it a not unpleasant place to live but I did find the Swiss slightly more uptight compared to their French neighbours. If you are planning to travel to Switzerland some of these books will give you a flavour for the country that isn't necessarily what you may imagine – it's not all cuckoo clocks and chocolate!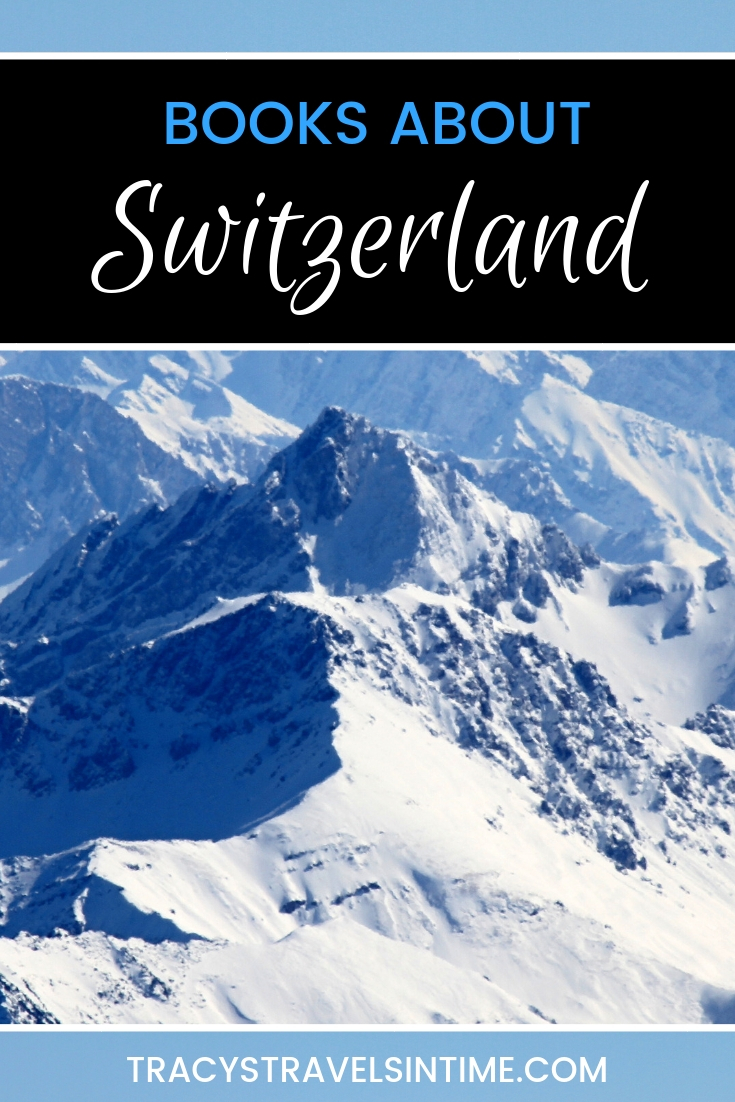 Best books about Switzerland
BEST BOOKS ABOUT SWITZERLAND -FICTION
Photo Credit: www.amazon.com

Another classic! A Swiss family are stranded at sea and marooned on a tropical island filled with adventures!

Photo Credit: www.amazon.com

The story of orphaned Heidi who is sent to live with her Grandfather in the Swiss Alps is a classic every child should read!

Photo Credit: www.amazon.com

Set on the shores of Lake Geneva this booker price winner tells the story of Edith Hope a romance writer who escapes to Switzerland for break but finds herself embroiled in the lives of those at the Hotel Du Lac.
BEST BOOKS ABOUT SWITZERLAND - NON FICTION
Photo Credit: www.amazon.com

Oh how I wish I had written this book! Following in the footsteps of an English lady who, in 1863, took Thomas Cook's first Conducted Tour of Switzerland the author retraces her route to see how much has changed (or not) in Switzerland in the last 150 years.

Photo Credit: www.amazon.com

A fascinating insight into everything Swiss! How much do you know about Switzerland? A must-read for anyone planning to visit or move to this landlocked European country!

Photo Credit: www.amazon.com

Exploring the truth behind 10 modern cliches about Switzerland! Read the book and make up your own mind!

– The Swiss Are Neutral
– The Swiss Are Xenophobic
– The Swiss Are Rich
– The Swiss Are Swiss
– The Swiss Are Crooked Bankers
– The Swiss Are Boring
– The Swiss Are Sexist
– The Swiss Helped the Nazis
– The Swiss Have the Perfect Democracy
– The Swiss Are Brilliant

Photo Credit: www.amazon.com

As an ex-history teacher I always want to learn a little more about the history of places I visit (more than the page of dates that you tend to find in a guidebook). This great book gives you all the important information about the history of Switzerland. Its actually incredible how much we don't necessarily know about the history of other countries.
BEST BOOKS ABOUT SWITZERLAND -ADVENTURE
Photo Credit: www.amazon.com

The Story of the First-Ever Round-the-World Balloon Flight As Told by the Pilots
BEST BOOKS ABOUT SWITZERLAND -ESSENTIAL READING FOR ANYONE MOVING TO SWITZERLAND
Photo Credit: www.amazon.com

A collection of great articles by the author about her experiences as an American expat in Switzerland. Bizarrely not far from where my mother lived! Seriously if you are planning to live in Switzerland read this!

Photo Credit: www.amazon.com

I wish I had seen this book when my mother was still living in the German speaking part of Switzerland. How to survive when surrounded by 65% of the Swiss population who speak German!
BEST BOOKS ABOUT SWITZERLAND - GUIDEBOOKS
Photo Credit: www.amazon.com

Cross the Alps in a cable car, cruise Lake Geneva, and visit a medieval château: with Rick Steves on your side, Switzerland can be yours!

Photo Credit: www.amazon.com

Lonely Planet's Switzerland is your passport to the most relevant, up-to-date advice on what to see and skip, and what hidden discoveries await you
Plan your visit to Switzerland
If you are planning a holiday to Switzerland my complete Swiss travel guide includes all the information you need to help you make the most of your visit.
Don't miss some of the best train journeys you can experience in Switzerland from your itinerary. Iconic trips include the Bernina Express and the cog railway up Mt Pilatus near Lucerne.
Interested in reading more books about countries in Europe? Check out my complete guide to the best travel books from around the world.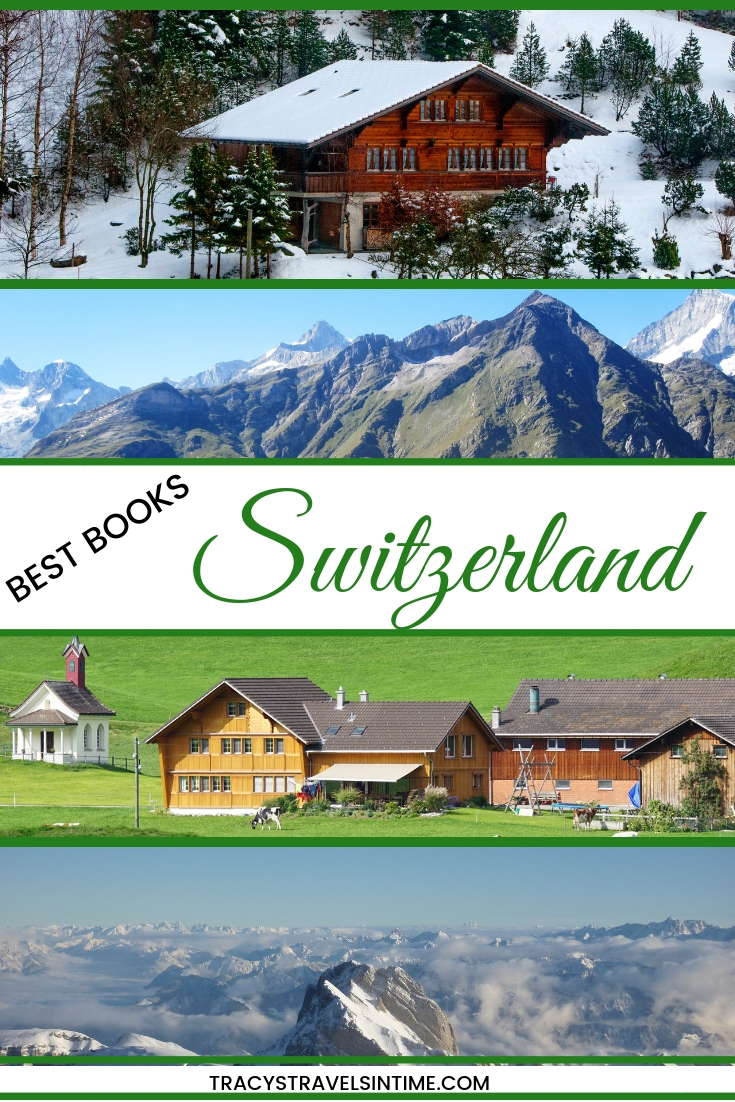 Related Reading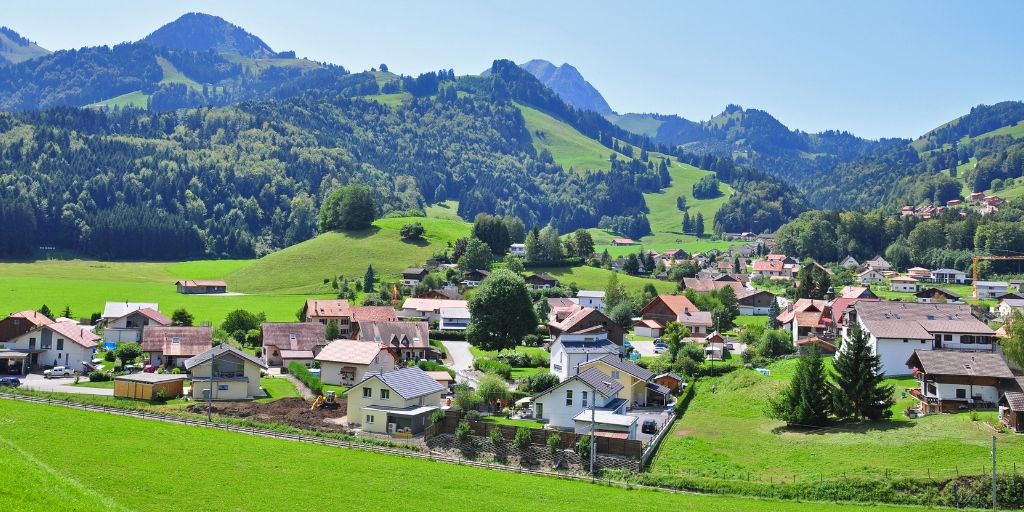 I have lived and worked in Switzerland and visited family living there many times so it is a country I …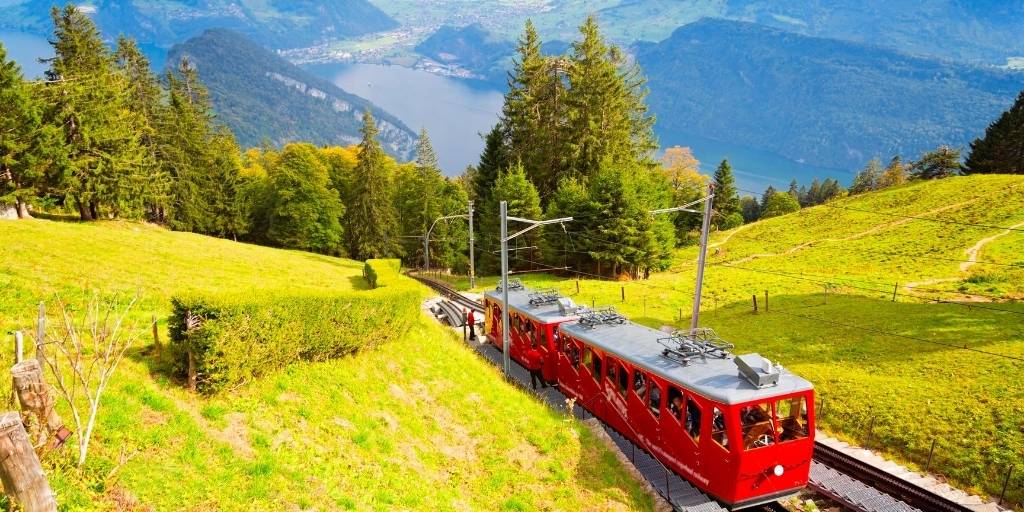 Looking for the best Mt Pilatus tours for your trip? I have you covered in this guide. with detailed comparisons …