The Bernina Express is not only one of Switzerland's most beautiful train journeys but it is also consistently found in lists of the most scenic train journeys around the world.
The Bernina line runs from Italy to Switzerland (or vice versa) starting/ending in the Italian town of Tirano and starting/ending in the Swiss town of Chur. It passes through some of the most picturesque scenery in Switzerland and is available for travel in both winter and summer. A train ride through the Swiss Alps is beautiful at any time of year.
We took the trip north in summer from Tirano (where the Bernina Express route ends or begins depending on your direction of travel) as we were travelling to the Swiss city of Zurich. The Bernina Express is an excellent way to travel from Italy to Zurich (switch trains at Chur) and I highly recommend this train trip.
In this article, you will find answers to the following questions you may have
What is the Benina Express?
What is the route of the Bernina Express?
Where should I stay in Milan, Tirano and Zurich if I am traveling on the Bernina Express?
Is the Bernina Express worth the cost? (I share my thoughts on the Bernina Express experience)
Where can I purchase tickets for the Bernina Express?
PLUS answers to the most commonly asked questions about the Bernina Express Scenic train itself.
BOOK YOUR TICKETS
WHAT IS THE BERNINA EXPRESS?
The Bernina Express is a 4-hour scenic train journey running in both directions between Tirano in Italy and Chur in Switzerland. The Bernina Express route covers 144 km and includes 55 tunnels and 196 bridges. At the highest point, the train is at 7392 feet above sea level.
The train line is also used by standard regional trains but only the Bernina Express has panoramic windows to enable you to fully appreciate the views!
The railway was built between 1896 and 1904 and is operated by the rhätische Bahn railway. The Bernina Express route was declared a UNESCO World Heritage Site in 2008 – the Rhaetian Railway in the Albula / Bernina Landscapes.
The Bernina Express also shares part of the same route with the equally famous Swiss scenic train the Glacier Express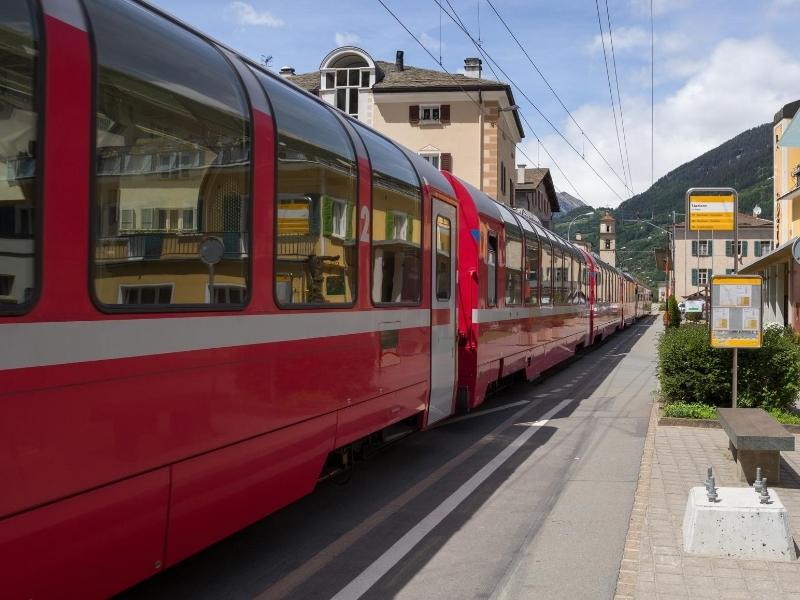 WHAT IS THE BERNINA EXPRESS ROUTE?
Handily there are free guides available on the train too so you can follow your Bernina Express route and identify where you are along the way.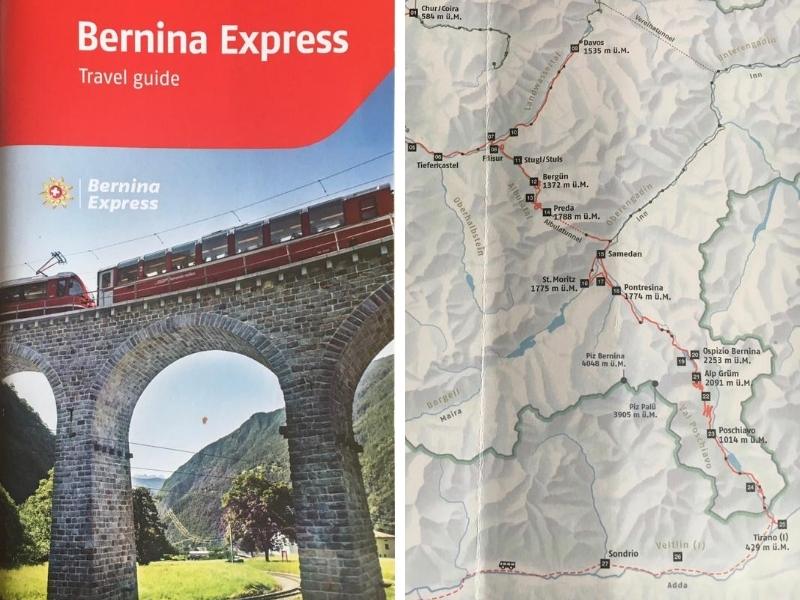 TIRANO TO POSCHIAVO
Once you leave the station the Bernina railway train climbs up the Tirano Valley passing Lake Poschiavo.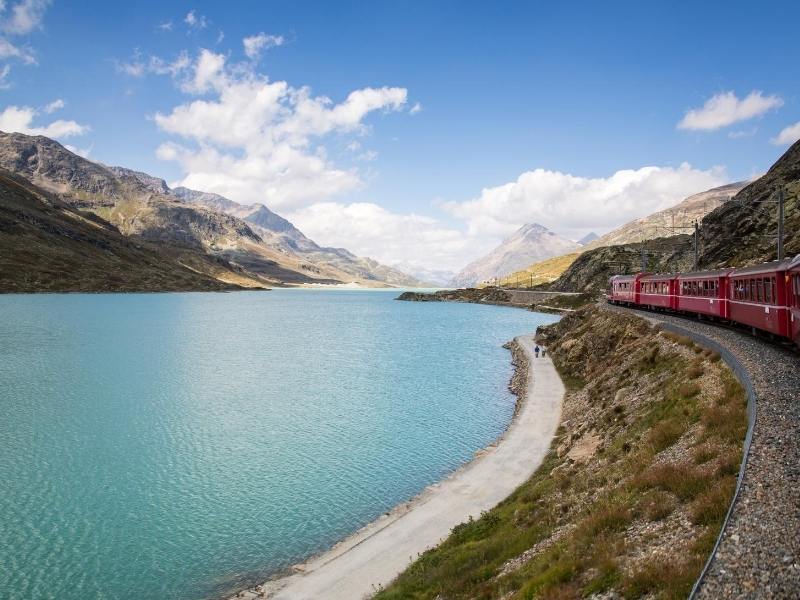 ALP GRUM
After climbing the mountains for some time you arrive at Alp Grüm which is 2091 meters above sea level. Check out the views of the Palu Glacier.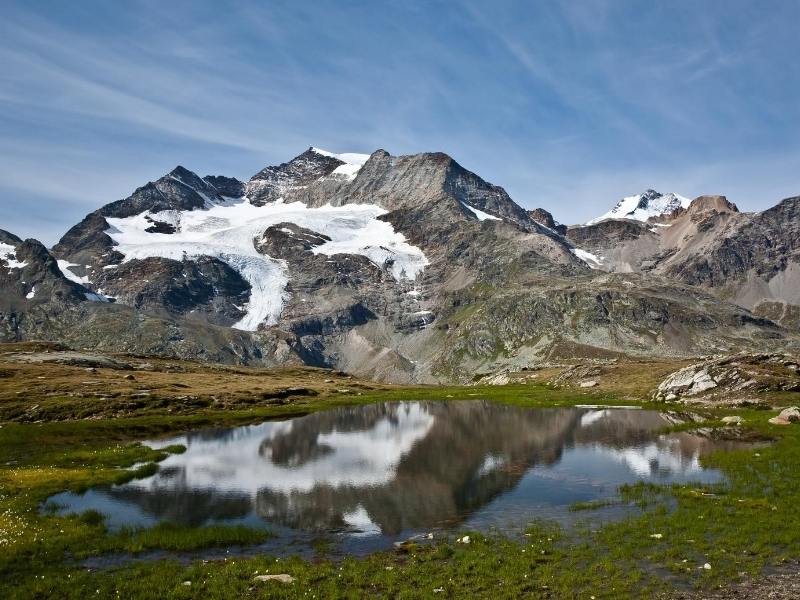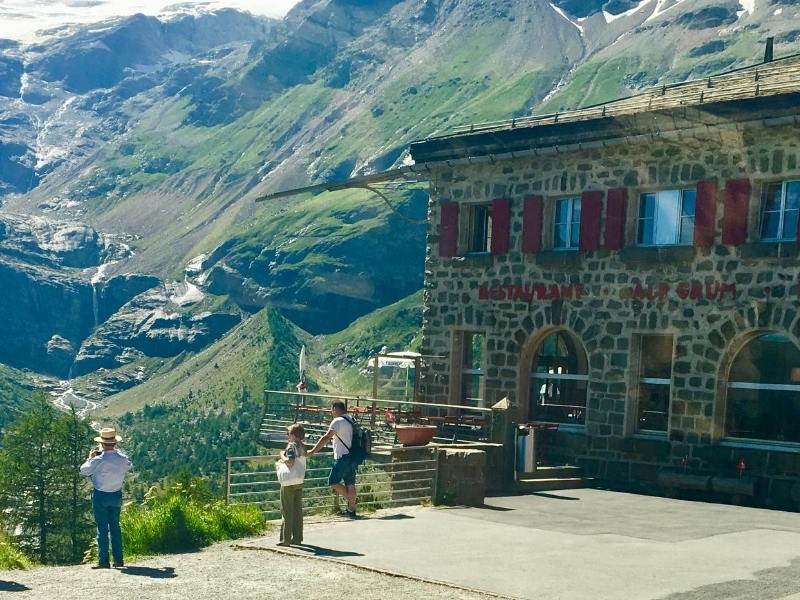 LAKE BIANCO AND OPIZIO BERNINA
Continuing its ascent up the mountains look out for the Lago Blanco (white lake) just after the train passes through the station at Ospizio Bernina the highest point of the route!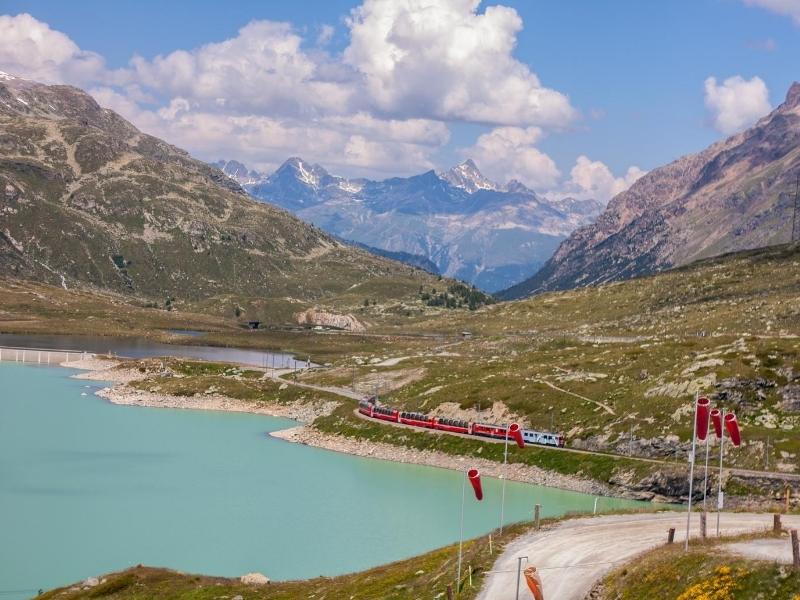 PONTRESINA
Admire the beautiful Alpine scenery. When we passed through there were many cyclists and hikers at the various stops enjoying the warm summer sunshine.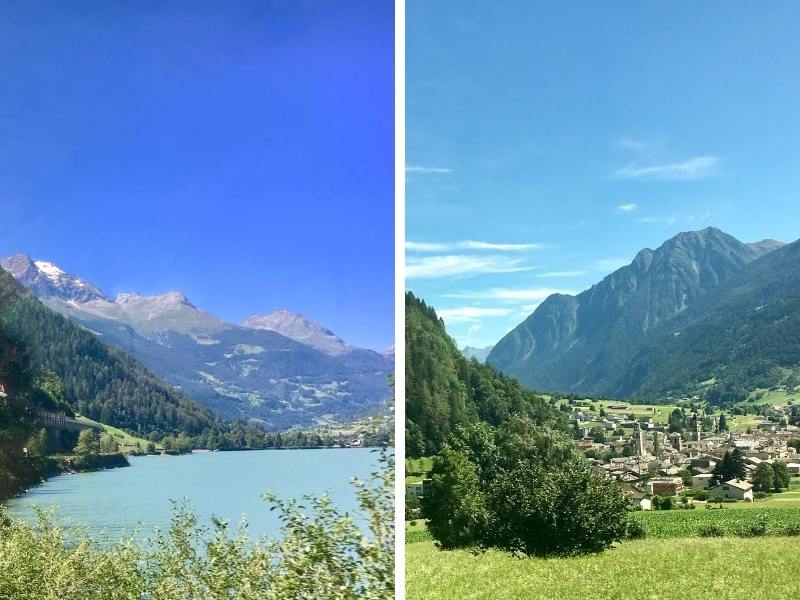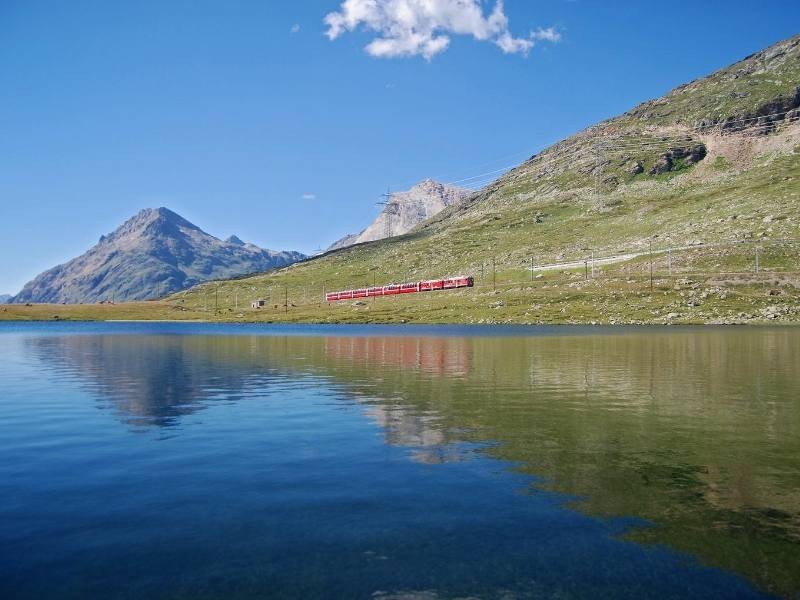 ST MORITZ
The Bernina Express train passes near to the popular Swiss resort of St Moritz. In winter the views of the mountains covered in snow is truly breathtaking.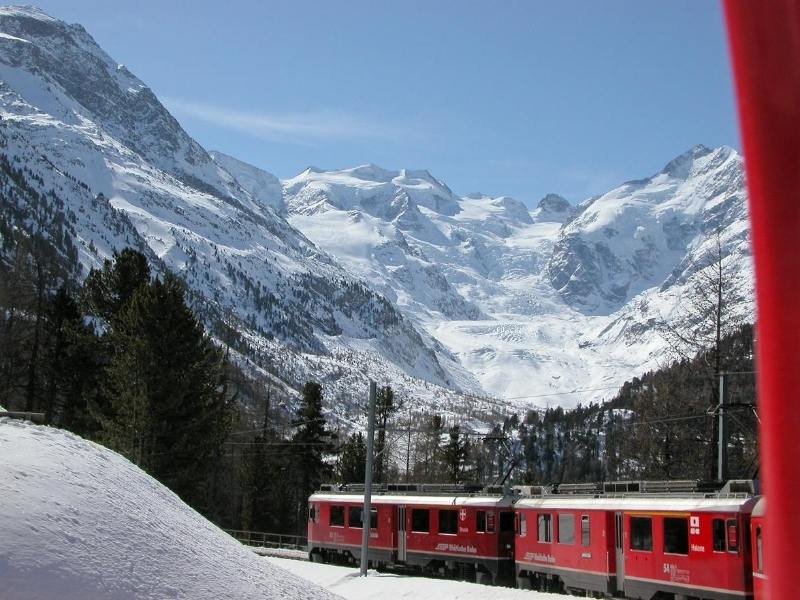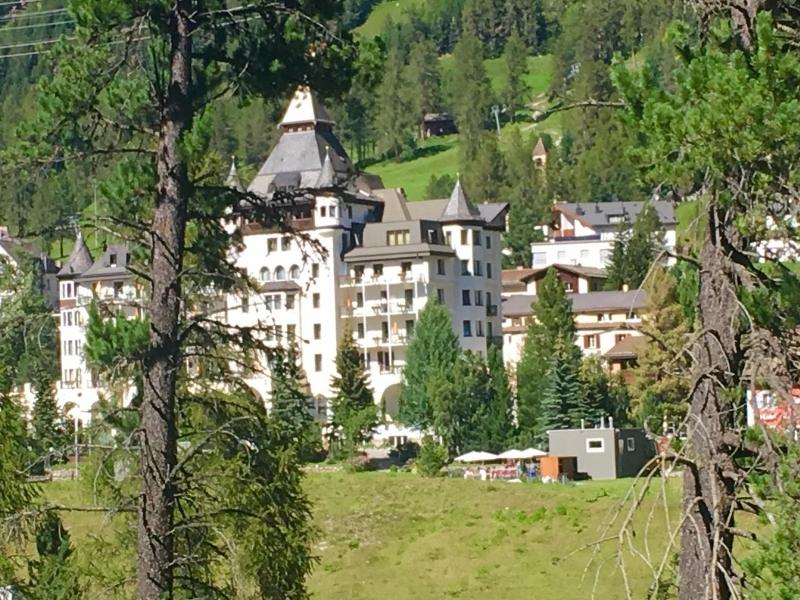 BERNINA PASS AND LANDWASSER VIADUCT
The Bernina Pass
The train descends from the Bernina Pass.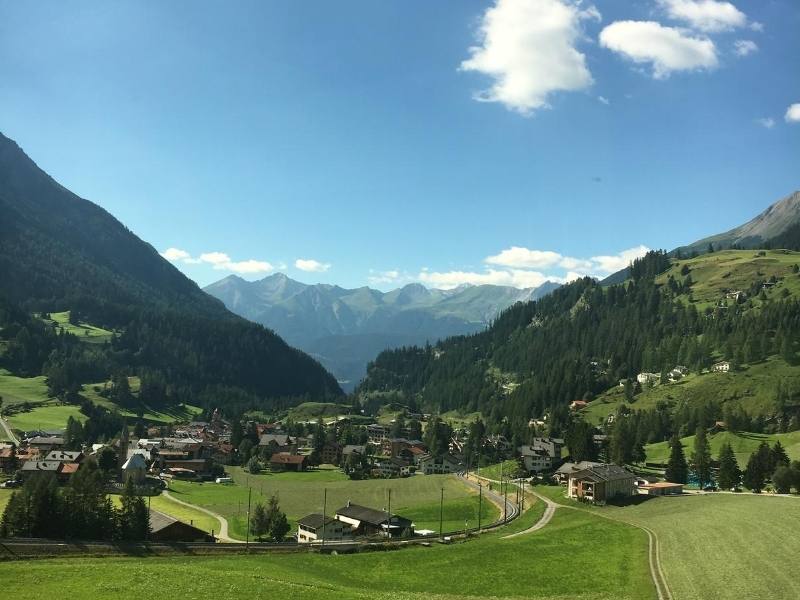 Landwasser Viaduct
Before crossing the Landwasser Viaduct the train passes through the Albula tunnel at 1789 m before descending via several loops at Filisur.
Just after Filisur, the train travels over the viaduct. This famous sight had everyone scrambling for their cameras. The Landwasser Viaduct is certainly an amazing feat of engineering.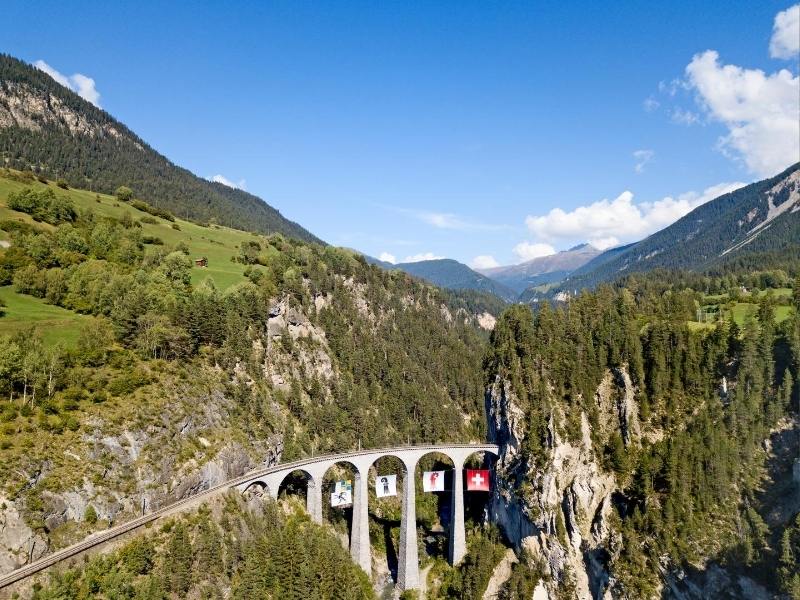 LEARN MORE – A guide to the Golden Round Trip from Lucerne to Mt Pilatus
COMMONLY ASKED QUESTIONS ABOUT THE BERNINA EXPRESS SCENIC TRAIN
Where can I purchase tickets for the Bernina Express?
If you have a Swiss Travel Pass, Interrail or Eurail Pass covering Switzerland you only have to pay the Bernina Express reservation fee. Make sure you reserve in the class corresponding to your pass.
How can I catch the Bernina Express from Milan Italy?
If you are in Milan it is possible to travel to Tirano via the regional train Trenard service. Although I had pre-booked our tickets it is quite easy to buy your tickets on the day at Milan train station as there are regular trains on this route. Be careful to buy tickets for Tirano and not Turino which is a completely different place)
Make sure you validate your train tickets before you board the train if you purchase them on the day. If you pre-purchased and printed your tickets at home these do not need validating.
The direct train journey to Tirano takes about 2 1/2 hours and is a beautiful trip including some lovely views of Lake Como.
The Bernina train leaves from a different station (the Rhatische Bahn) than the one you arrive at from Tirano but it is just next door and easy to locate. Walk out and look left and you will see the station for the Bernina service.
If you arrive in Tirano for a few hours to spare there are restaurants and shops to look around. We had a lovely lunch at the Margy Bar which we highly recommend!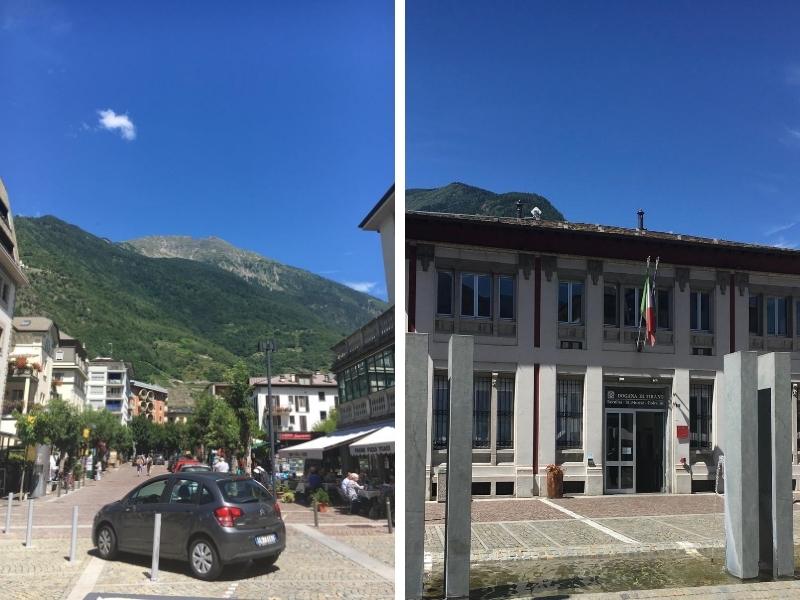 Which is the best side of the Bernina Express train to sit on?
We sat on the right-hand side of the train going north which is apparently not the side to be on. However, it is impossible to tell when booking your seat reservation which way round the carriage will be.
We found that although the train was full leaving Tirano people did alight at the various stations and we eventually had both sides of the carriage free so were able to move from one side to the other.
Officially the best views are on the left if you are heading north and on the right, if you are heading south.
I would highly recommend when reserving your seats you are very clear about where you are sitting. We had a very unpleasant experience with a Dutch gentleman who insisted my niece's window seat was his. He even assaulted her in the process of trying to remove her from the seat.
It was only when I was able to show our reservations with our window seat reservations clearly shown that he accepted his own seat and sat down. Luckily there were 2 free seats further down the train and he moved on but it was a very unpleasant experience for both my niece and myself.
If you would prefer to have 2 seats (facing each other) and not the 4/4 seat configuration this is only available in the 1st class carriages. We travelled 2nd class and found it perfectly comfortable (once the unpleasant man had moved anyway).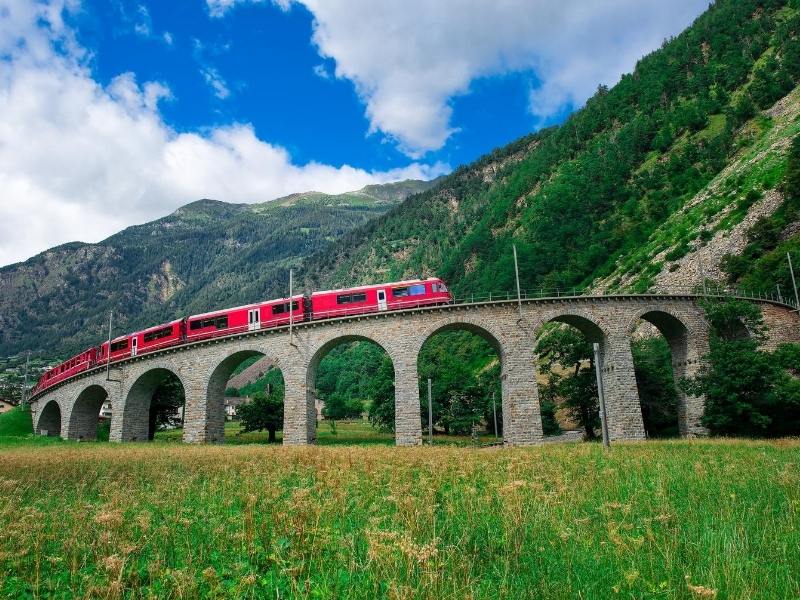 What services are available on the train?
There is a refreshment trolley selling prosecco, tea, coffee, various snacks and souvenirs that will come through the carriage offering an at-seat service.
Should I take the Bernina Express in winter or summer?
If you have a choice I would recommend doing the Bernina Express route at both times of the year! In winter the frozen lakes and snow-covered mountains will be incredibly beautiful whilst in spring/summer the green fields and flower-filled alpine meadows will be a joy.
One tip I will share is to book an early train in winter as it gets dark early. This will ensure you see everything and are not travelling in darkness.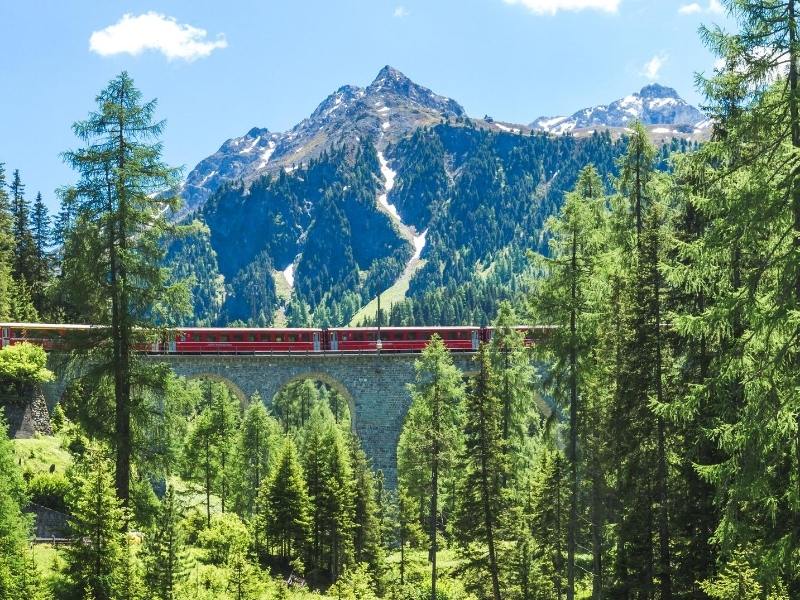 LEARN MORE – A Guide to Jungfraujoch: the Swiss train journey to the Top of Europe
RECOMMENDED ACCOMMODATION – MILAN, TIRANO & ZURICH
MILAN
If you are heading to Tirano from Milan I would highly recommend staying at a hotel near to Milan train station. We stayed at the Glam Hotel when we were in Milan (after travelling from Venice and Verona) and this provided easy access to the train station for our ongoing travel.
The Hotel Glam Milano is a 4-star property with modern rooms, air conditioning and free WiFi as well as a fantastic view of Milan train station.
This is the view from our room – we had an amazing sunset the evening we stayed. As you can see it is just opposite the train station so it made it very easy and less stressful for us to catch the train to Tirano the following morning.
TIRANO
Although we caught the train from Tirano the same afternoon it is possible to stay in Tirano and enjoy Italian hospitality for one more evening!
LIFESTYLE ROOM BINARIO ZERO
Close to the train stations and restaurants, this hotel is ideal for an overnight stay in Tirano. Rooms are large and modern and this hotel offers guests a delicious breakfast. A great budget option!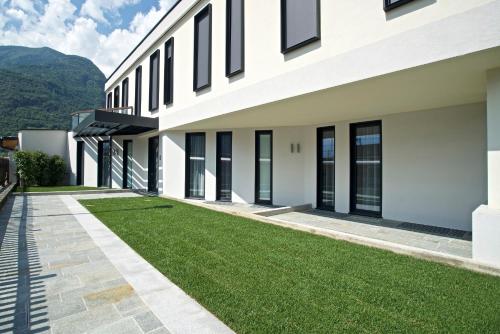 BERNINA EXPRESS ROOMS AND BREAKFAST TIRANO
Only 50 metres from Tirano Train Station the starting point of the Bernina Express this hotel is a popular choice with visitors. The hotel offers a selection of sweet and savoury breakfast buffet options. Free WiFi is available and every room features air conditioning, a flat-screen TV and a private bathroom.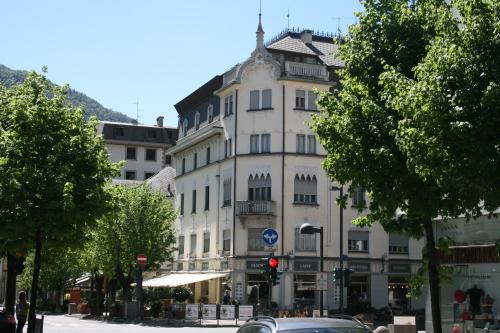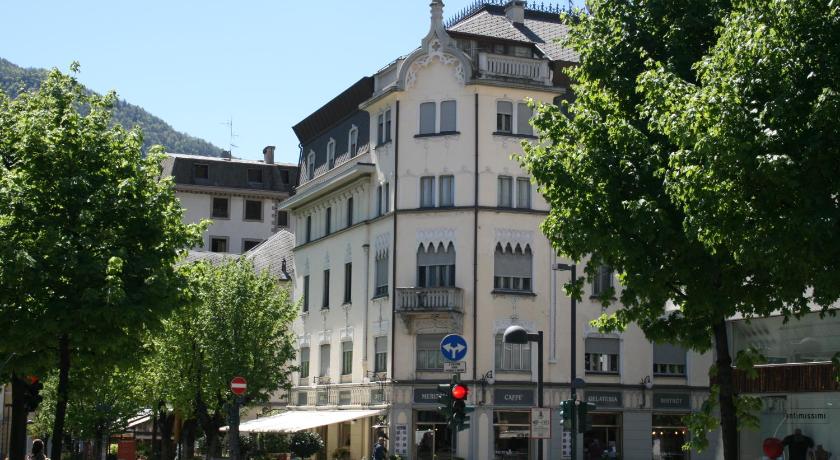 ZURICH
Zurich is an expensive city for hotel accommodation but these are my recommendations if you are planning to stay in the city. All of these options are near to the train station.
LUXURY: HOTEL SCHWEIZERHOF ZURICH
A wonderful choice this hotel offers guests a stay right in the heart of Zurich. Enjoy a meal in the hotel's French restaurant before retiring to your room. Free high-speed WiFi is available.
Only 15 minutes from Lake Zurich and opposite the main station on the famous Bahnhofstrasse this hotel receives outstanding reviews.
MID-RANGE: TOWNHOUSE BOUTIQUE HOTEL
Only a short walk from the station this boutique hotel offers beautifully decorated rooms, bathroom amenities from Molton Brown and a comfortable night's sleep. Breakfast is offered in the on-site restaurant Palette.
BERNINA EXPRESS REVIEW – IS IT WORTH THE COST?
I would highly recommend booking seats on the Rhätische Bahn Bernina Express. It is certainly one of the most scenic train journeys I have taken with Alpine meadows, the Swiss Alps, lakes, quaint Swiss towns and villages, viaducts, valleys and more to keep you enthralled throughout the trip.
I would love to take the trip in winter to see the mountains and valleys deep in snow.
Have a fantastic trip!
If you are considering a trip around Switzerland by train definitely include this trip – for other ideas check out Janet's post – A Grand Train Tour of Switzerland or my selection of 23 scenic train journeys in Europe to add to your bucket list.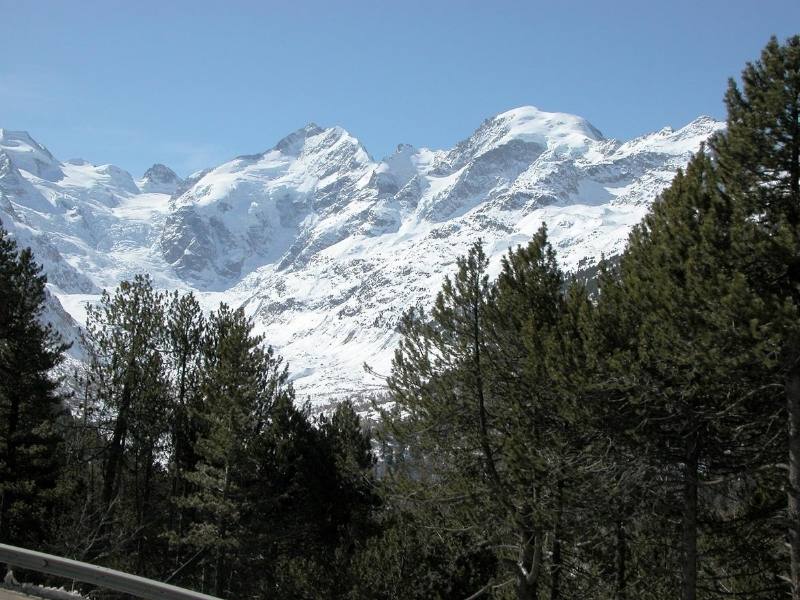 RECOMMENDED TOURS AND TICKETS FOR THE BERNINA EXPRESS
Get Your Guide sells a number of tour options that incorporate the Bernina Express. These are my top choices.
This 12-hour tour from Milan includes
√ Bernina ticket (2nd class)
√ Professional tour guide
√ Round-trip transportation from Milan in air-conditioned GT bus
→ CLICK HERE TO BOOK YOUR BERNINA AND ST MORITZ DAY TOUR FROM MILAN
This day trip includes
√ Bernina Red Train daily return ticket from Tirano to St. Moritz and from St. Moritz back to Tirano
→ CLICK HERE TO BOOK YOUR BERNINA RETURN TICKETS FROM TIRANO
This 13-hour tour includes
√ Transportation by luxury coach
√ Professional guide
√ 1-hour lake cruise by private boat
√ Walking tour in St. Moritz
√ St.Moritz to Tirano train ticket
→ CLICK HERE TO BOOK YOUR LAKE COMO, ST MORITZ, AND BERNINA EXPRESS DAY TRIP
USEFUL FACTS ABOUT SWITZERLAND
Geography – Switzerland is made up of 26 cantons
Population – 8.3 million
Largest city – Zurich
Currency – Swiss Franc
Languages – French, Swiss German, Italian and Rhaeto-Romantsch though English is widely spoken
Capital – Bern
Famous for – scenery, watches, Swiss Army knives, cheese fondue, cuckoo clocks and chocolate
Drive – on the right!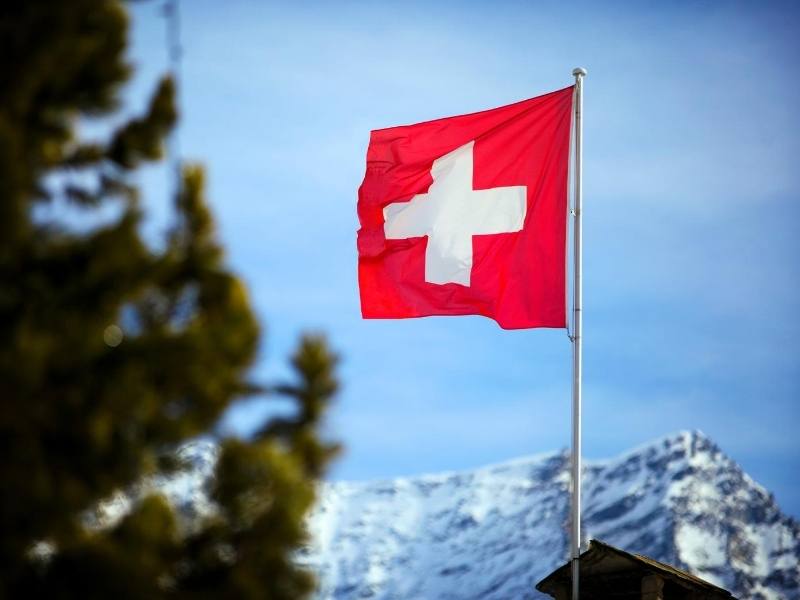 RECOMMENDED READING FOR SWITZERLAND
SWISS TRAVEL INSPIRATION
Hopefully, you will have taken lots of inspiration from this post and will be planning to experience the Bernina Express either independently or via one of the tour options when you visit Switzerland.
You can read more about Switzerland in my Swiss Travel Guide or for more inspiration check out my Swiss bucket list which includes 23 must-visit places in Switzerland.
Read more about Switzerland