Prepare for your rail adventure with our essential tips for overnight train travel.
If you are considering overnight train travel and taking a sleeper train this article will provide you with lots of practical tips and advice to help you make the most of your trip.
There are many advantages of travelling by sleeper train in addition to the already considerable benefits of rail travel in general.
Travelling overnight saves the cost of a hotel. You can literally fall asleep in one state or country and wake up in another and of course, enjoy the views along the way!
Sleeper train travel provides fantastic travel memories with some of the most beautiful train journeys in the world incorporating overnight travel.
My list of travel tips will help ensure you have a successful sleeper train experience wherever in the world you may be travelling.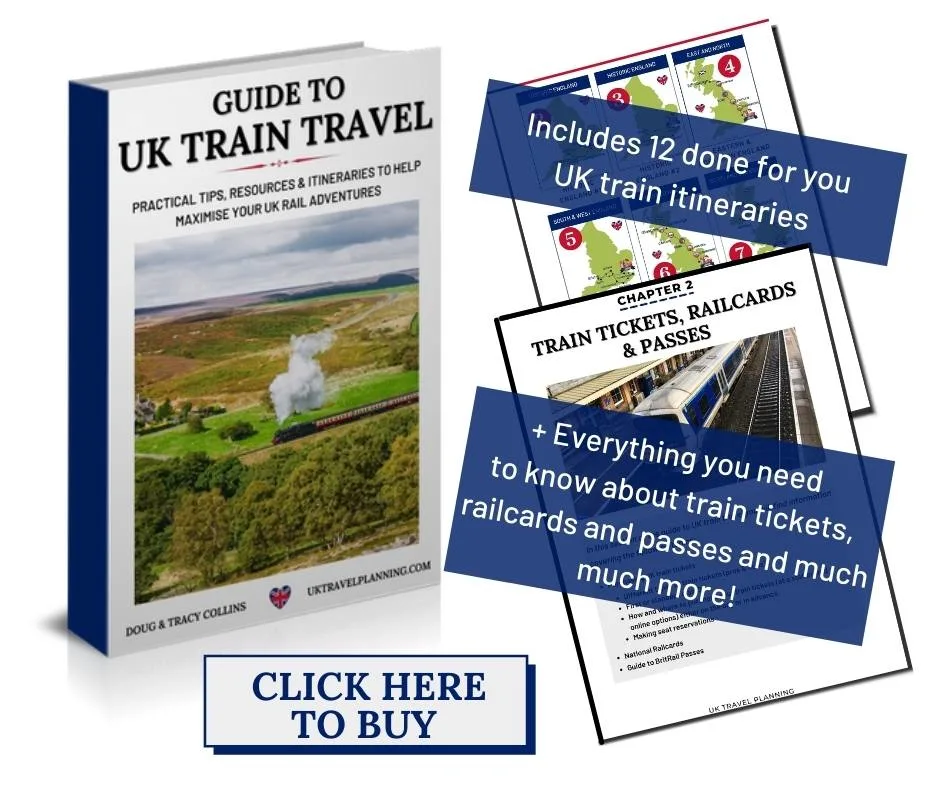 Essential tips for overnight train travel/ sleeper trains
Things to consider when booking a sleeper train
The train carriage may have single or dual occupancy availability. You may have to pay a single person supplement unless you don't mind sharing with a stranger.
Some sleeper services have single person berths, no single person supplement would be needed but they do get booked up quickly.
Essential packing tips for the sleeper train journey
At night in the sleeping berth, whatever the time of year, the room can become very cold or very hot.
Most rooms do have some means of temperature control, but on sometimes the settings are not very reliable. The temperature at night in the berth can drop quickly.
The most practical advice for all-year-round sleeper travel is to always wear loose-fitting clothes that you can easily move around in.
A pashmina or sarong is a very useful item to pack as it is light in weight and has many uses.
Pack light fitting footwear such as slippers or beach shoes that are easy to slip on/off if you need to use the bathroom.
Packing for winter travel
If you are traveling during the winter months temperatures outside the train can be very cold. When packing include items that can be layered so that you can add or remove clothing as necessary.
There is generally as lack of space in sleeping berths for large amounts of luggage so ensuring you pack only the essentials is vital.
Packing for summer travel
Although it may be warmer during the summer months I recommend packing a pashmina/jacket for the evenings when temperatures may drop. If the train is air conditioned it is also useful to have something to keep you warm.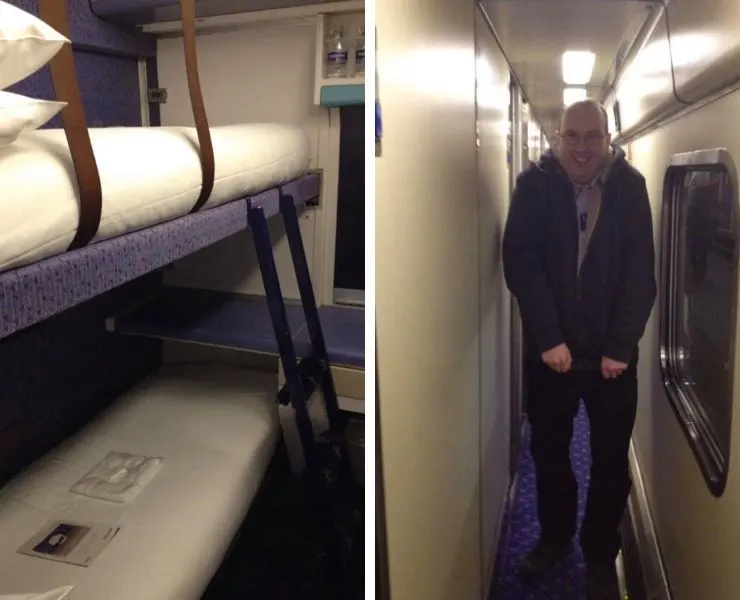 What bags and luggage to use on a sleeper train
There is never much space for luggage in a sleeping berth so you need to be well organized in your packing. Corridors are not very wide. Bags you can carry and lift above your head. Small push along.
I recommend keeping a separate overnight bag with toiletries, a change of clothes and essentials such as medications. We tend to use a smaller day bag or backpack for these items.
Do not overfill your overnight bag. Sleeper rooms can be a tight squeeze with limited space. It easier to look in your overnight bag and take items out as you need them instead of having to empty all your luggage to find one thing. It is easy for things to drop and they can be difficult to find. This is how things get lost and left on trains. I speak from personal experience!
Try to be organised in your packing and plan exactly what items you will need overnight.
Essential travel tips – During the train journey
General information for traveling on the sleeper train
On arriving at the sleeping car, check your ticket for the coach number and look for the coach attendant. They are usually standing at the door of the coach with a clip-board checking off passengers names. They will direct you to the correct sleeping berth.
Each attendant will answer any query you may have. Do not be afraid to ask.
Once in your cabin/berth the attendant usually will visit again and ask if you require an alarm call in the morning and what time, given the scheduled arrival time.
TIP: Still set your own alarm even if you ask for an alarm call.
Some services have attendant call button in the sleeping berth itself for any further questions.
Wifi can rarely be relied upon for any service or service quality, always suggest that you have your own service provision if this is something important to you.
Mobile/cell phone coverage can also be unreliable but try different areas of the train if you need to make a call, such as the saloon car, if available.
TIP: Ask the coach attended where the best 'hotspot' on the train is for the best phone signal. Or ask which parts of the journey has the best mobile phone reception (they tend to know the answer to this questions as it is a commonly asked question).
Consider food and drink options on the sleeper train
Depending on your ticket and the service breakfast may or not be included.
TIP: If breakfast is not included, take yourself something to eat/drink in the morning. Even if you don't eat breakfast. – the train could be running late and you could be late eating!
Depending on the sleeper service (where you are travelling), some services have a saloon or day coach that passengers can relax in prior to sleeping.
These can be great for chatting to your fellow travellers if you wish to and can be a lot of fun.
Drinks can be taken in these with a bar service that may be included in the cost of the train ticket (may depend if you are travelling 1stor Standard Class).
Food is less often available on sleepers, except for breakfast.
Take a good supply of water to drink. Stay hydrated.
TIP: Do not depend on the availability of food/drinks unless specifically mentioned on your ticket.
Taking your own drinks and snacks is recommended. An evening meal before boarding the train is also recommended to stop you from being hungry overnight.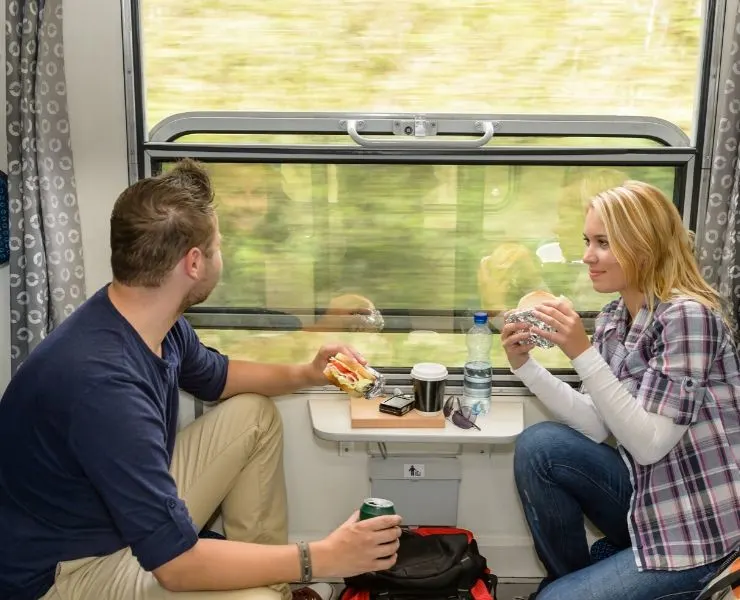 Know the timings for your entire journey
It is good to know the time your sleeper train is expected to arrive at its destination for several reasons:

You allow enough time to get up and dressed.
You have enough time for the bathroom, there may be a queue.
You have enough time to eat/drink breakfast without rushing.
If you have any connected services, trains, buses, taxi, you need to be aware if the train is running late and will be late arriving at its destination.
If the alarm call from the attendant does not happen. Good to set the alarm on your mobile/cell phone.
Some trains have maps on the train, on the walls as information notices or paper maps in the berth. These will show the route the train is taking.
This is fun to follow, looking out through the window, as daylight allows and following the trains progress.
TIP: If you are able get up early, you not only may beat any possible queues for the bathroom but you could take a leisurely breakfast looking out through the train windows at the passing scenery. Particularly magical going to sleep in England and waking up in the Scottish Highlands with the stunning landscapes.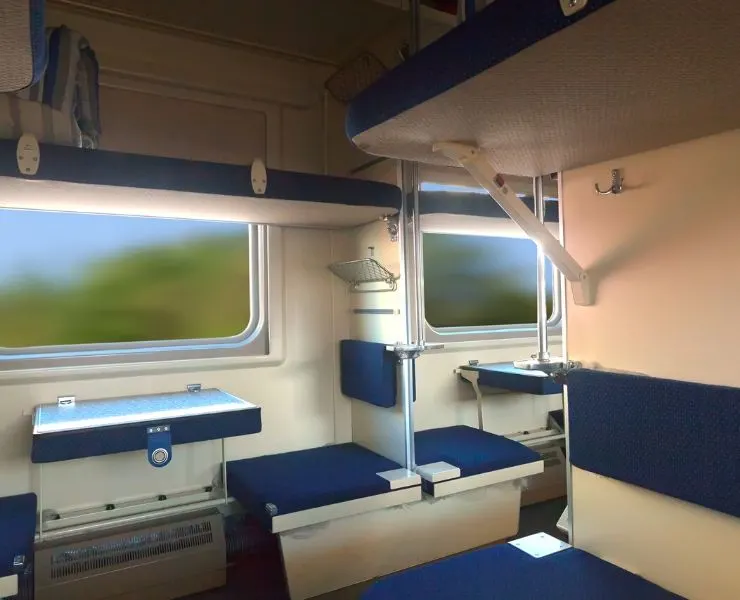 Your compartment and security
Ensure you know which coach you are in and your berth number. It is easy to get lost as all the compartments look the same from outside.
Some services recommend you keep your train ticket with you at all times for this reason.
Ensure you know how to lock your berth/cabin door from the inside and outside from the corridor. Ask the attendant if you have any doubts.
If you leave the cabin and no one is left inside be certain to keep valuables and personal items with you at all times.
At all times – Do not leave valuables unattended.
While you can find en-suite facilities in some sleeper train compartments these often tend to be for first-class travel only.
You will find wash facilities in most carriages. These are situated at the end of the corridor near the toilets or in a separate area if your berth does not have a separate bathroom.

Occasionally services will have a separate shower room.

Don't drink this tap water – it is potable water. That means it has been added into a water tank on the train via a hose pipe.
The litter bin inside the sleeping berths are usually very small. Have your own rubbish bag or take your rubbish to the bins usually at either end of the corridor.
Depending on the type of sleeper some seats are unlocked to form a bed. These will be made up for you by the attendant as you require them.
TIP: Only request beds are made up just before you need them, you may be losing your only seats. Less important if the service has a saloon car.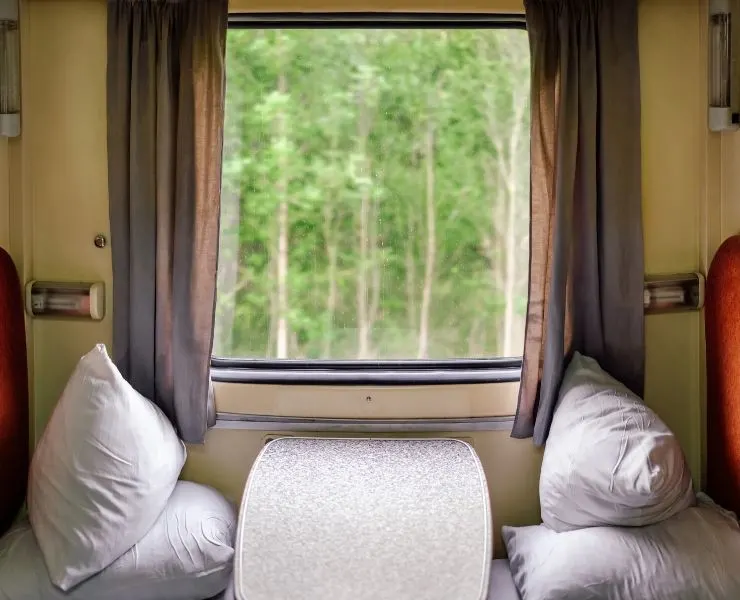 Essential travel – Arriving at your destination
Be aware of your expected arrival time (as mentioned previously for the reasons given).
Sleeper trains can arrive early or late. Usually you are given up to 30 mins to leave the train at its final stopping station, the final destination of the train.
If the train arrives early at stopping stations on the way, it will often stay longer at this station and leave on time. This keeps the service running to the correct timetable.
If the train is running on time and you are getting off at a station that is NOT the trains final destination, be aware that:

You need to be washed and dressed in plenty of time to be ready to get off the train.
Have finished your breakfast, if you ordered one or want one.
There may be a number of people getting off at the same time and the narrow corridors may be busy and blocked with luggage.
Allow time to be at the train doors ready to get off the train.
Be aware and double check you have all your luggage you took on board.
You make not have more than 5 minutes or more to get off the sleeper train.
Do not rush – Be Safe.
TIP: Not all station stops are for passengers to get off/on so it may leave early from these stations.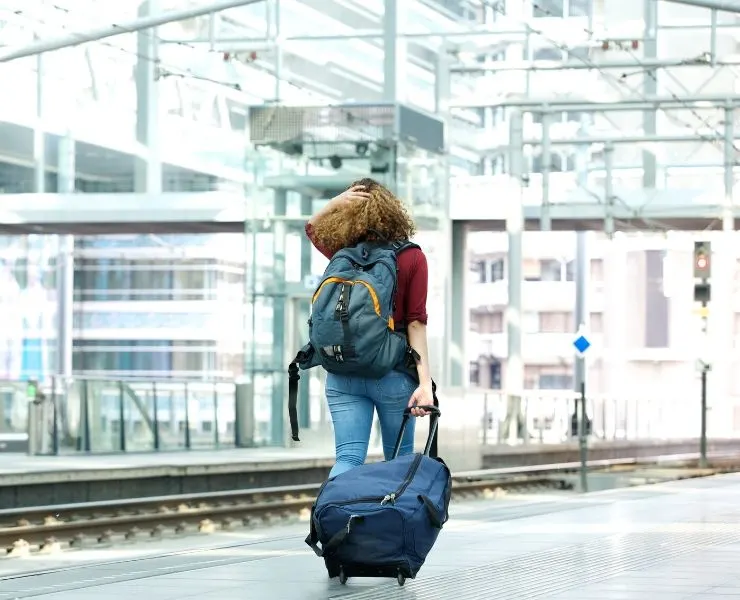 Enjoy your trip!
Now that you have all the tips to plan your sleeper train travel you will find lots of train travel inspiration for train journeys all over the world on this website including these top posts –