Oxford is one of England's most popular cities for overseas visitors. Nicknamed the 'City of Dreaming Spires' Oxford's world-famous university with its stunning architecture is a major attraction for anyone planning to spend a day (or longer) visiting the city.
With something to appeal to all ages Oxford is a wonderful place to visit and can easily be seen on a day trip from London. If you are considering a day trip to Oxford or perhaps two days in Oxford (or even longer) you will discover the best things to do in Oxford (including walking tours) in this article.
This article was written by fellow travel blogger Tayler Gill from TravelingTayler.com who shares with us her 9 favourite things to do in Oxford.
At the end of the post, you will find out practical information about how to get to Oxford, where to stay, recommended places to eat and the best tours around Oxford.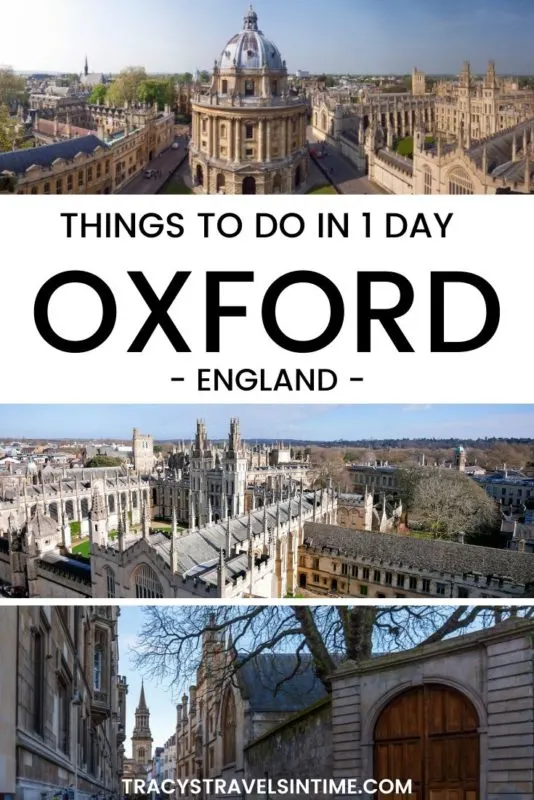 9 Fun Things to Do in Oxford
Are you visiting England and looking for something to do for a couple of days outside of London? Whether you choose to spend a day or a few nights, Oxford should be on your list of places to visit in England.
While its most famous for being the home of the University of Oxford, the city has so much more to offer in the way of history and culture. And as our family proved this past summer during our visit, it has something for everyone, regardless of age.
Here were our top 9 favourite things to do in Oxford.
C.S. Lewis House & Nature Reserve
Any fan of The Chronicles of Narnia should make the short 15-minute bus journey out to the CS Lewis Nature Reserve. The area, which used to belong to the author, was a favourite of his to wander through while writing the Narnia series. And after a few minutes in the wooded area, it's clear to see where his inspiration for the world-building novel came from.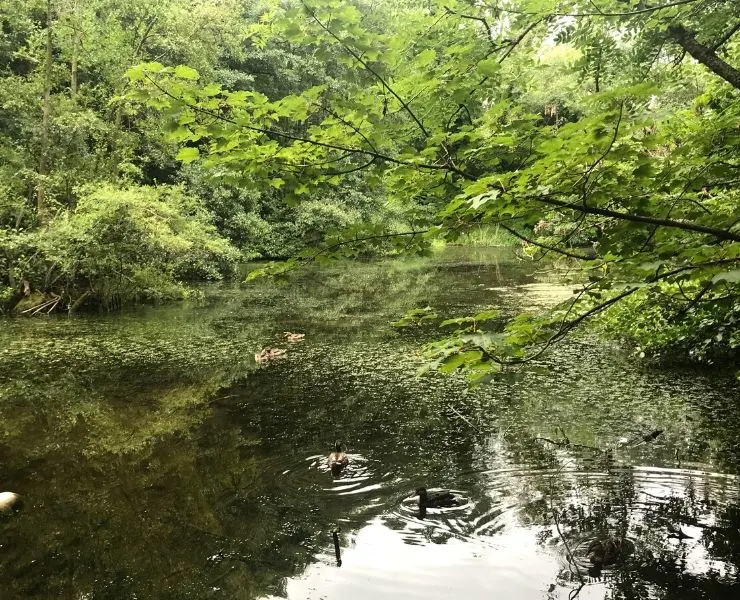 Today the reserve is open to the public and includes a large pond with fish and ducks plus plenty of trails to meander through the woodland. Depending on the season you may also see toads, frogs, dragonflies, moorhens, herons and more.
Near the entrance to the park is the home where C.S. Lewis lived for 33 years. It still mainly functions as a private residence, but tours are available by appointment through the C.S. Lewis Foundation.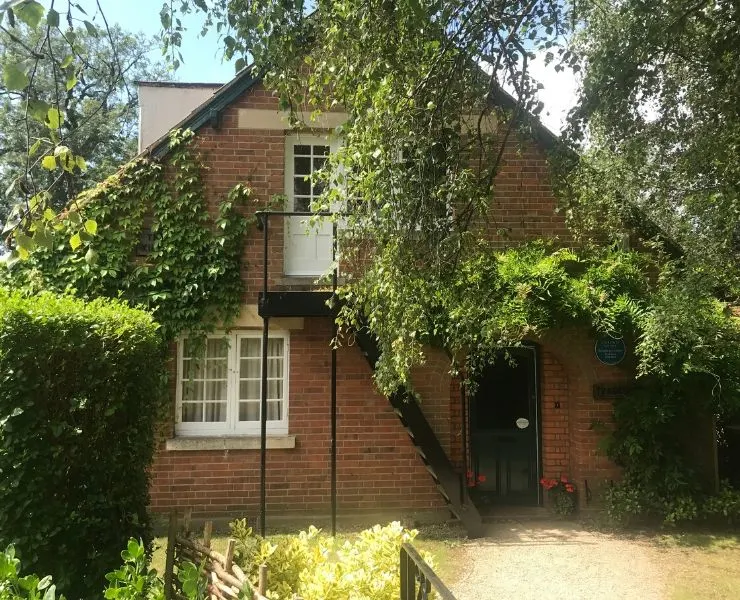 Thirsty Meeples
Thirsty Meeples is a super fun board game café fit for the whole family. They have a game library of over 2,700 titles available and staff that are extremely knowledgeable on how to play them.
The first game we played we were familiar with, but after that we had the staff help us out and they picked the perfect games and showed us how to play. There were groups of all ages laughing and playing and overall having a great time while there.
They recommend on their site booking a table ahead of time because they fill up pretty quickly. They were packed during our time there so I would also encourage booking in advance.
And although their main focus is sharing the love of board games, their café offers plenty of drinks (alcoholic and non-alcoholic), snacks, and some light sandwiches.
You can find Thirsty Meeples in Oxford Town Square and they are open every day except Christmas, Boxing Day and New Year's Day. They are open late every day and do require a cover charge that varies depending on if you order food & drink.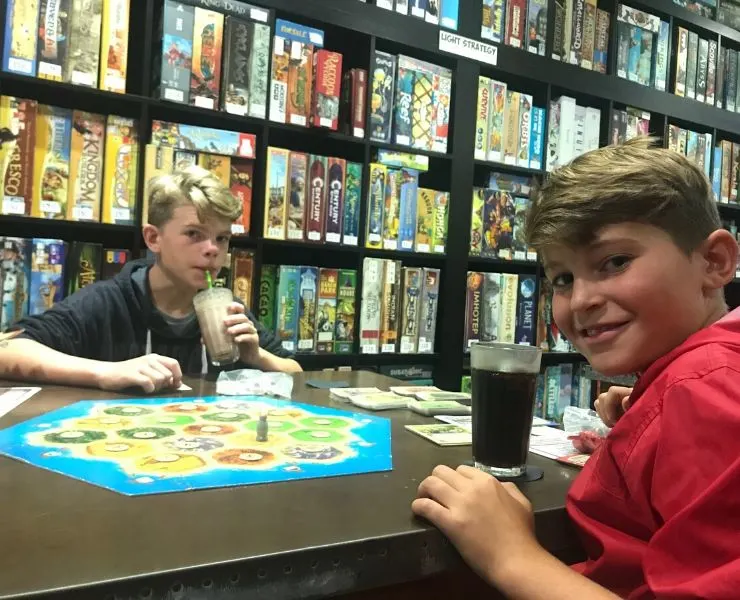 Bill Spectre's Ghost Tours
If you're looking for a fun and entertaining but also informational tour of Oxford, Bill Spectre's Ghost Tour has you covered. Bill Spectre is part guide, part illusionist, part comedian and an overall talented performer with a lot of knowledge of the city and its ghostly history.
As far as city walking tours & ghost tours go, this is one of the best ones I've ever been on. And from what I could tell everyone who attended was enjoying it as well.
The tour leaves at 6:30 pm every Friday and Saturday night outside Oxford Castle and Prison. In the 1 hour and 45 minutes, you'll be entertained by ghostly stories while seeing all the highlights of the Oxford City Centre.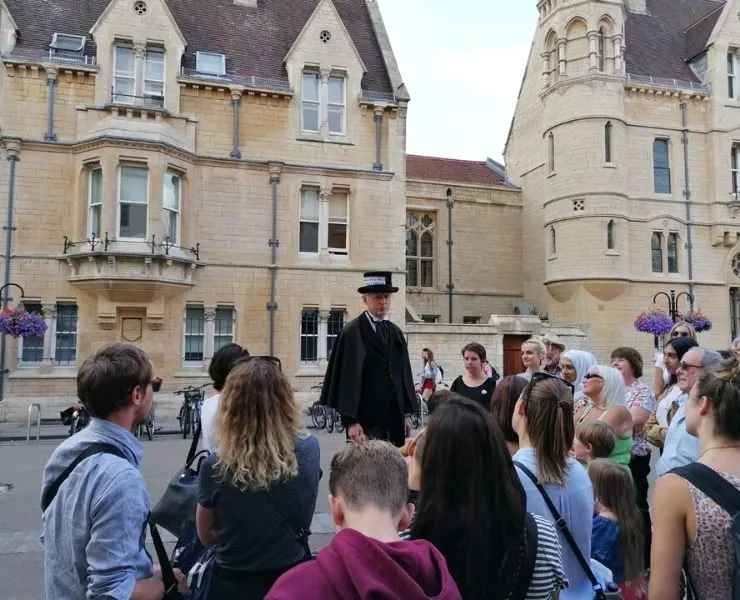 Visit the University of Oxford
As one of the most famous universities in the world, no visit to Oxford would be complete without a tour of Oxford University. Although the majority of buildings are located in the centre of town, university buildings can be found covering every inch of Oxford.
The university is truly the heartbeat of the town.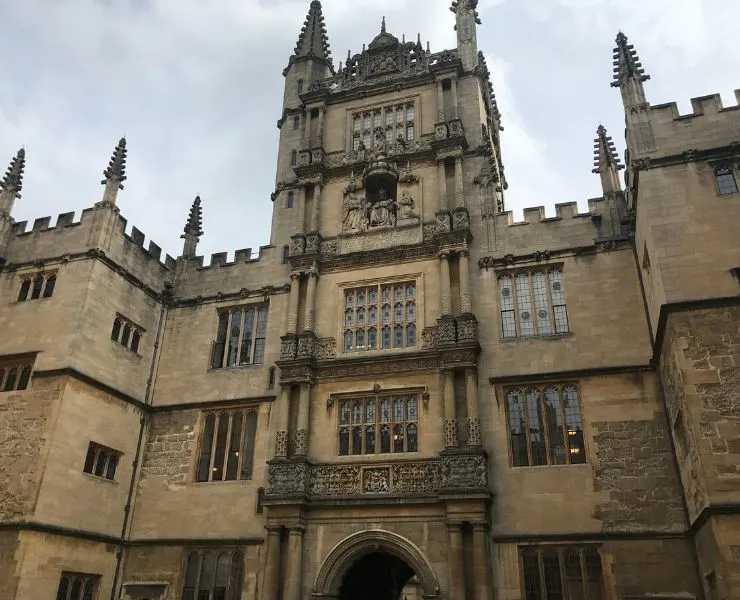 Holding the title of oldest English-speaking university in the world, there is a lot of history to experience here. Many famous scholars, authors, and leaders of our time once studied or taught at Oxford.
When walking around you'll notice a lot of the main buildings are designed in the same gothic architecture making them stand out among more modern architecture.
The university does not have officially organised tours. If you wish to take a walking tour there are a number of options available through Get Your Guide including a tour with an Oxford student or graduate.
Also, note that for anyone interested in visiting Christ Church College to experience the inspiration behind The Great Hall in Harry Potter, there is an admission fee. Check their website for opening hours and closures due to academic or religious events.
Ashmolean Museum with Dinner on the Rooftop
The Ashmolean is one of a handful of museums located in Oxford. It is a museum of art and archeology owned by the University of Oxford. It was founded in 1683 and admission is free to the public.
The four-floor museum truly takes you on a journey around the world. Collections include antiquities, Greek and Roman statues, Eastern and Western art including musical instruments, textiles, ceramics and more.
Our favorite was the collection of coins and money from the 20thcentury. There were fun interactive areas throughout the museum for the kids and plenty of interesting collections to explore for the adults.
And if you have the time, I highly recommend making a lunch or dinner reservation at the Rooftop Restaurant. It was one of the best meals we had in all of Oxford and on a nice day, you can get a great view of the city.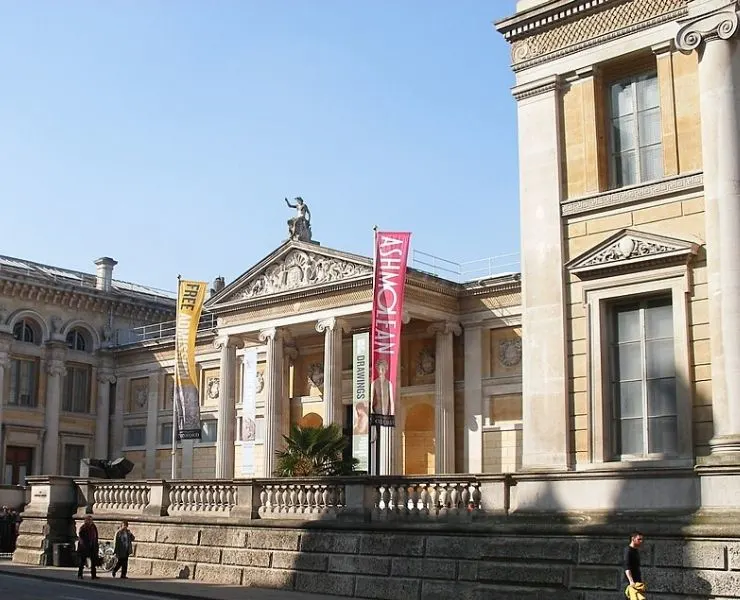 Pitt Rivers Museum with Einstein's Chalk Board
The Pitt Rivers Museum was another family favorite and centrally located within Oxford. Founded in 1884, the museum has a distinct personality and houses artefacts from all over the world.
It's most famous object and biggest draw is a chalkboard Albert Einstein used and wrote on during one of his guest lectures at Oxford University. The board was preserved exactly as it was written on from Einstein's lecture and is on display in the basement of the museum.
The museum is organized by type of artefacts instead of by time or region. For instance, you'll find objects from all time periods related to exploration and maps and another section of photographs and manuscripts.
The museum is free to visit although a donation is requested upon entering. It's officially a department of the University of Oxford and the collections are regularly used for teaching and research.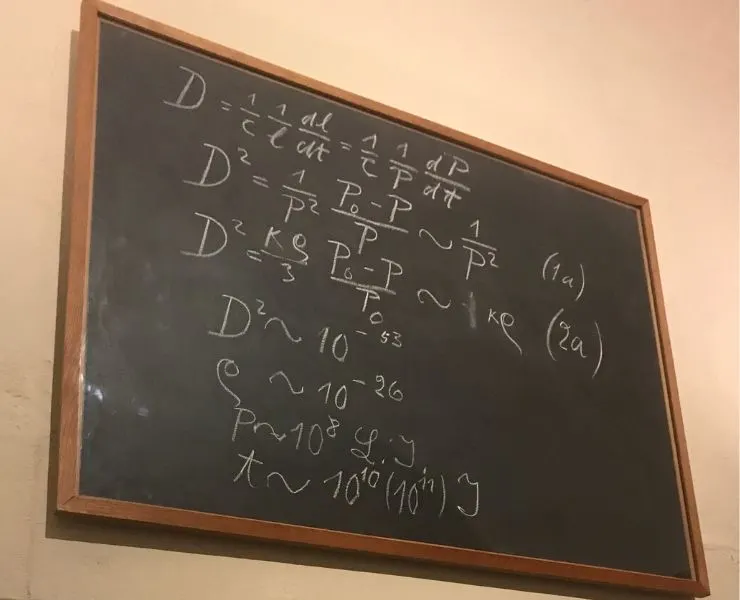 Oxford Covered Market
The city of Oxford is full of history and their covered market is no exception. The building dates back to the late 1700s and has always provided a space for local crafts, food and drink. Take some time to wander through the stalls and buy gifts for your loved ones back home.
The history steeped in the market is as unique as the vendors located inside. Upon entering you'll find over 40 independent vendors ranging from soaps to hats to cookies to flowers. Some of the traders in the market even go back generations making the history that much richer.
Accessible from the middle of the city, the covered market is open from Monday – Saturday 8 am -5:30 pm and on Sunday from 10 am – 5 pm.
Westgate Oxford
If you're looking for a more modern shopping centre, right in the middle of town is the Westgate Oxford Mall. Full of shopping, rooftop bars and restaurants it's a perfect hangout spot on a rainy day.
Of the many restaurants and bars located here over 10 of them have rooftops including my personal favourite, The Breakfast Club. And in addition to housing popular brands, Westgate hosts regular events throughout the year. Events include comedy, workshops, book signings, storytime, afternoon tea and much more!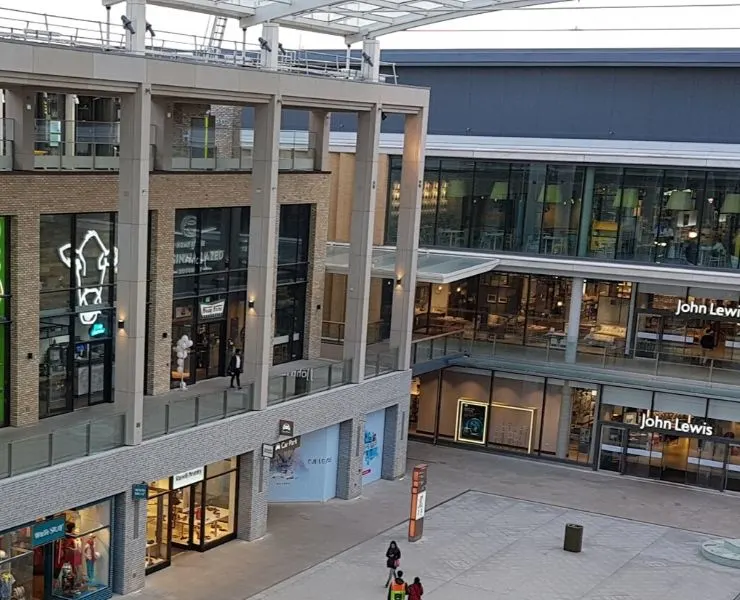 The Perch
If you're looking to get away from the city centre for an evening, then I highly recommend making a reservation at The Perch. Surrounded by open fields and the Port Meadow, The Perch is a picturesque countryside pub and restaurant.
The food and drinks are absolutely worth the short drive out there. Walking is also an option if you're feeling more adventurous. There is a nice grassy trail you can follow to get there which only takes about 30 minutes to walk.
The Perch is one of Oxford's oldest pubs having been on their site for at least 800 years. The building is made of 17thcentury plaster rubble with a traditional thatched roof and cosy inside. The patio and garden are absolutely exquisite and add to the charming atmosphere.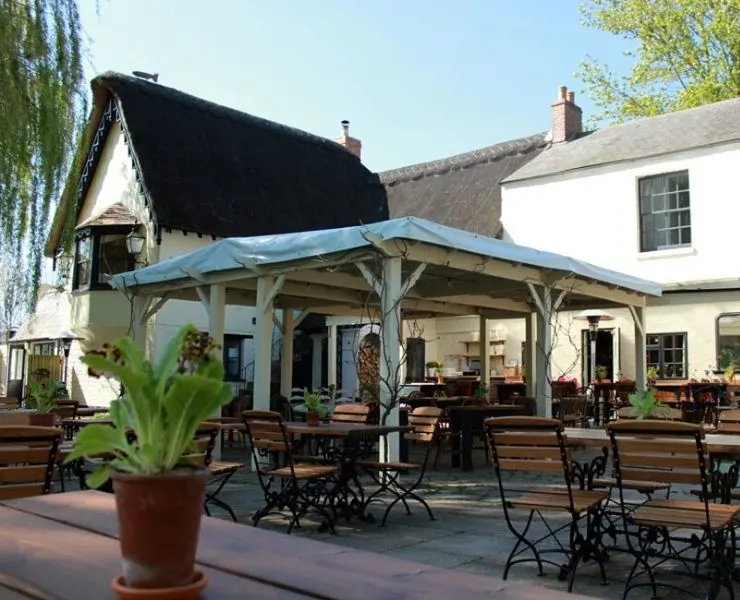 Practical information, tips, tours and map to help plan your visit to Oxford
If you are planning to visit Oxford for a day trip or perhaps longer there may be some questions you may be asking –
How can I travel to Oxford from London?
Are there any recommended day tours from London to Oxford?
Where are the main sites located in Oxford?
To help with your planning I have addressed these questions below.
How to get to Oxford from London (train/bus/car options)
Oxford is located 80 kms (50 miles) northwest of London. It is an easy day trip from London to Oxford. If you are considering visiting there are a number of ways to travel from London to Oxford.
By train from London to Oxford
Time by train: 1 hour
Leave from: London Paddington/ London Marylebone
Click for prices and tickets from London to Oxford by train
By bus from London to Oxford
Time by train: 1 hour 42 mins
Leave from: London Victoria Coach Station
Click for prices and tickets from London to Oxford by bus
By car from London to Oxford
It is possible to drive to Oxford in approximately 1 1/2 to 2 hours from central London but if you are unfamiliar with driving in the UK I would avoid this option if you can! (To be honest, even if you are familiar with driving in the UK I would avoid it!)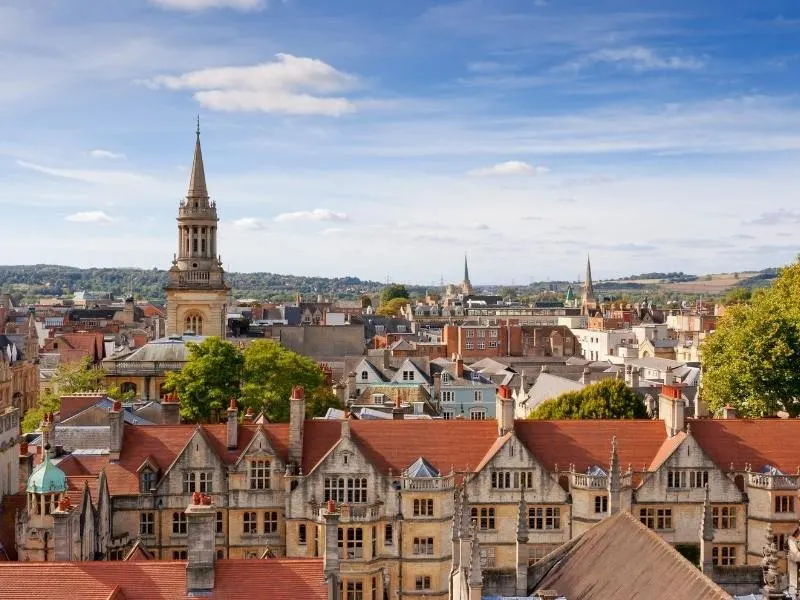 Best day tour options from London to Oxford
If you prefer to have everything organised for you (including transport to Oxford) why not book a day tour?
These are my top picks from Get Your Guide. I recommend Get Your Guide as they offer an easy cancellation option so if necessary you can receive a full refund if canceled 24 hours in advance. They are also easy to book with and you can save the ticket on your phone.
If you are pushed for time and want to combine a day trip to Oxford with some other great places such as Windsor and the Cotswolds that is also possible.
5 day tour to Oxford with a tour guide. This option also includes train transfers with your guide and departs from Paddington Train Station.
You will discover the highlights of Oxford including the Bridge of Sighs, Boolean Library and Christchurch College. Return to London any time you choose after the tour finishes.
A full 11 day tour takes you to 3 major attractions including Oxford, Windsor and Stonehenge. This is the perfect option if you are short of time and wish to experience the highlights of each place.
Accompanied by a guide and transported from each destination this is a whistle-stop tour but it will allow you to see the main points of interest in three locations.
A full day tour from London to some of the most beautiful spots in southern England. This tour includes a drive through the picturesque Cotswolds. With walking tours of Stratford and Oxford this trip ensures you see the most important sites in both cities.
Map of Oxford attractions
Enjoy your visit to Oxford
Whether you visit for a day or a week, Oxford will certainly leave an impression.
Thank you Tayler for this post sharing your top things to do in Oxford. It is a lovely UK city and certainly one worth adding to any UK travel itinerary.
AUTHOR – Tayler
Tayler is an online entrepreneur and Digital Nomad lifestyle blogger at travelingtayler.com.
She travels the world through house sitting and teaches other remote professionals how they too can bring balance to their work and travel lives. Connect with her on Instagram.