This post may contain compensated links. Please read our disclaimer for additional information.
As a lover of train travel I enjoy reading about other's experiences on some of the luxury journeys I plan to take in the future. My Mum and her husband took this trip as part of a special birthday celebration.
If travelling on the Eastern and Oriental Express is on your bucket list and you wonder what the journey is like then read on about the adventure that is  travelling on the Eastern and Oriental Express Bangkok to Singapore.
If you are planning to spend some time in Thailand before catching the train this Thailand travel itinerary will give you plenty of inspiration to organise your trip.

LEAVING BANGKOK ON THE EASTERN AND ORIENTAL EXPRESS
Arriving at the station to pick up the Eastern and Oriental Express Bangkok to Singapore train was very exciting. Firstly we were shown into the beautiful lounge for drinks before being escorted to our cabin where we were greeted by our steward.
THE TRAIN LEAVES BANGKOK
After settling into our cabin the train left Bangkok station and we were on our way! We passed through the outskirts of Bangkok and were greeted by waving children. Soon we were into the beautiful countryside passing rice fields and villages.
SPENDING YOUR FIRST EVENING ON THE TRAIN
On our first evening we were greeted for our evening meal by our waiters and had the most amazing food. We then settled in the lounge for drinks and listened to the resident pianist before retiring to bed. We had an action packed itinerary the next day so it was vital to get some rest!
DAY ONE – THE BRIDGE OVER THE RIVER KWAI
Next morning we awoke early to witness the train snaking its way over the wooded trestle viaduct before enjoying our breakfast in our cabin.
On arrival at the River Kwai bridge we disembarked and were escorted onto a local raft for a cruise down the Kwai Yai river. A historian gave us a short talk on the history of the Thailand/Burma railway.
Following the talk we had a tour around the museum. I found this quite harrowing. The night before we were given flowers. If we wanted we could put them on one of the graves in the Don Rak war cemetery adjacent to the museum.
We then joined the train again for lunch.
DAY TWO – PENANG MALAYSIA
Next morning awakened by our steward again with our breakfast before enjoying the picturesque  countryside of Malaysia. Brunch was served before we arrived in Butterworth station we then boarded buses to go on a tour of Penang with its mosques, temples and colourful bazaars.  The highlight was all of us racing round Georgetown in rickshaws. The poor drivers were exhausted.
Rejoining the train we then proceeded on our way towards Singapore sitting in the observation car watching the world go by.
On the last evening we had entertainment from Malaysian dancers.
DAY THREE – ARRIVING IN SINGAPORE ON THE EASTERN AND ORIENTAL EXPRESS
On our final day we again had breakfast in our cabin.  After crossing the straits of Johor we arrived in Singapore – our final destination and the end of a wonderful once-in-a-lifetime experience.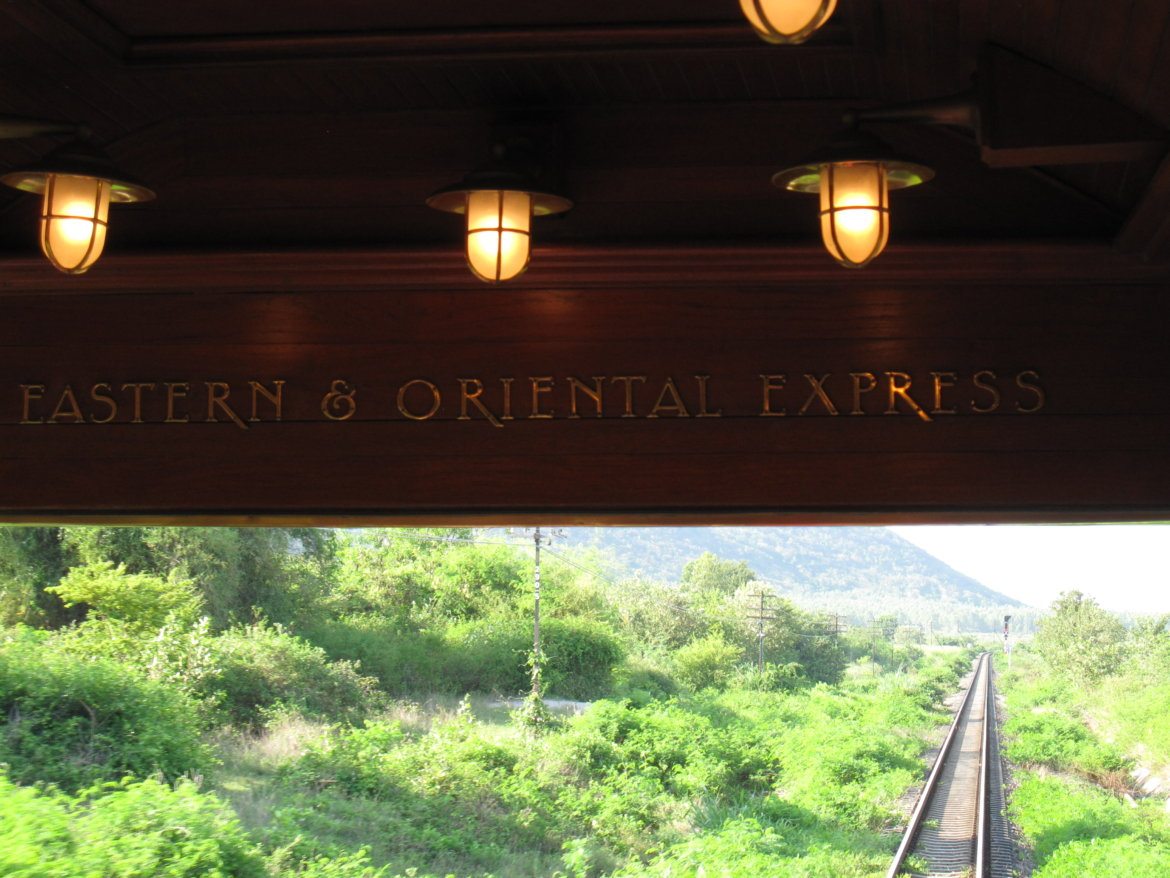 So that was our experience taking a trip on the Orient Express Bangkok to Singapore! We had a wonderful time.
Logistics when organising a trip of a lifetime on the Eastern and Oriental Express
The Eastern and Oriental Express Bangkok to Singapore (and vice versa) has been running since 1992. It is a luxury train option equivalent to a 5* hotel.  The best site to look at for more detailed information about the service is the man at seat 61. He gives a comprehensive guide to the train.
We booked the package through Trailfinders in the UK.
PIN FOR LATER!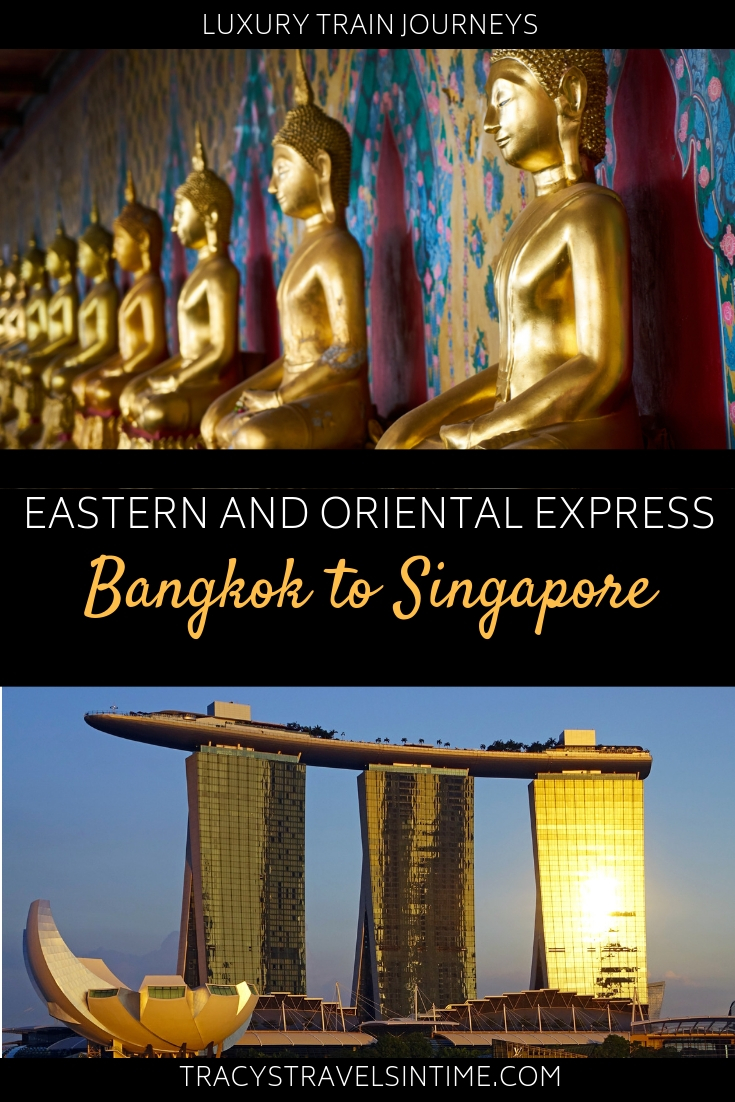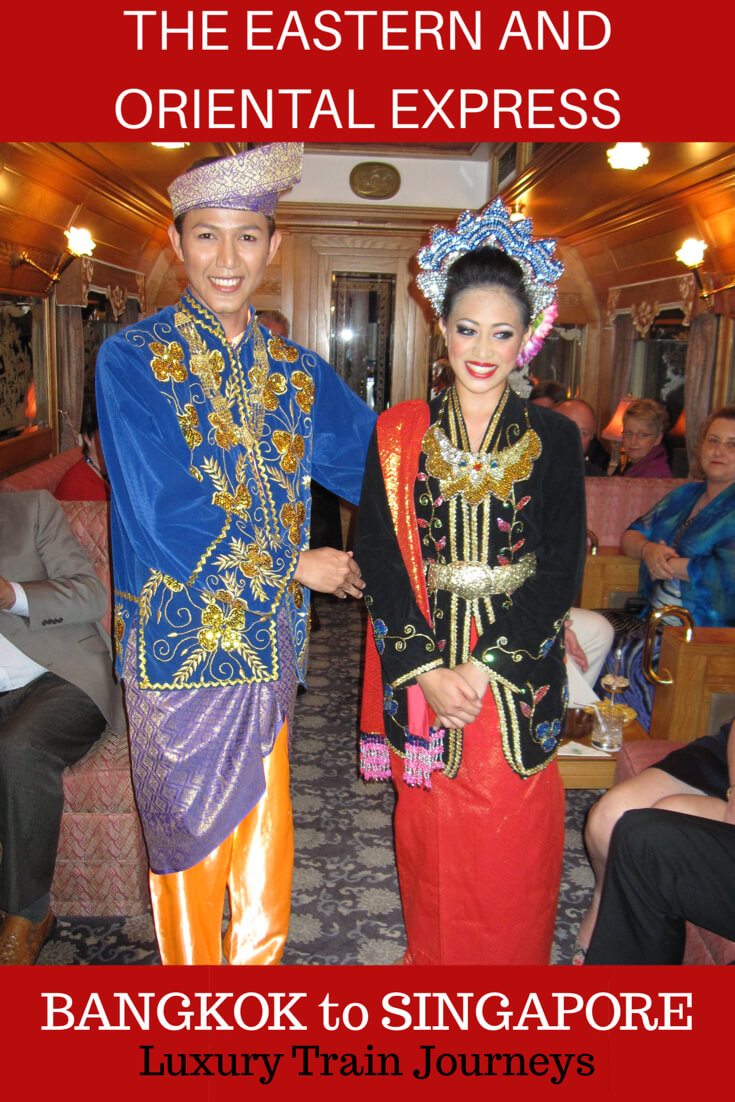 YOU MAY ENJOY THESE POSTS TOO!
CLICK FOR EXCLUSIVE ACCESS TO MY RESOURCE LIBRARY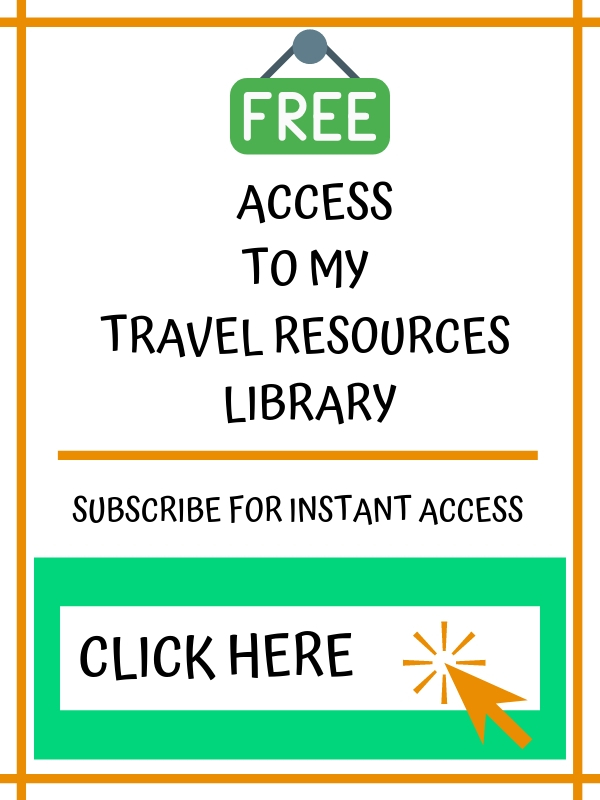 ---
---
Over the last 50 years I have lived and worked in 7 countries on 4 continents and travelled to many more. I enjoy exploring and learning about new places and meeting people on my travels. History, reading, photography, nature and wildlife are my interests and I am ALWAYS researching and planning my next trip (preferably by train)
With a lifetime of travel experience, and a network of friends all over the world, I share genuine insider guides, recommended best book lists and train journey inspiration to help YOU travel authentically to some of the most beautiful places on earth.
Come and join me as I travel the world one country (and train journey) at a time!
This post may contain compensated links. Please read our disclaimer for additional information.