Planning to visit Europe in winter but unsure what to pack? Our complete guide provides all the essential tips plus a European winter packing list to ensure you have everything you need.
This essential European winter packing list will provide you will provide all the information you need to ensure you pack the right clothes for your European vacation. With ice, snow and freezing Arctic winds often the norm during winter in Europe is essential to pack the right clothes.
After travelling extensively around Europe (including living and working in Switzerland as well as a French ski resort in the Alps) this packing list is based on years of experience!
5 Top tips when packing for Europe in winter
1. Luggage
Think carefully about the luggage you will use. If you are heading to multiple destinations consider how you will be travelling between destinations.
If you are travelling by train it is important to ensure sure you can lift your bag over your head when it is full. It is safer to put your bag in the overhead storage area where you can keep an eye on it.
A small wheeled bag may be the best option – just remember that many European streets are cobbled so we recommend purchasing a robust suitcase such as this one.
Unfortunately, there is a problem with pickpockets everywhere in Europe including on trains so you need to keep your belongings close. Definitely keep cash/cards and passports on your person.
I recommend purchasing anti-pickpocket products to add a layer of protection to your belongings. After an attempted robbery by pickpockets in Paris I always travel with my anti-theft backpack, day pack and crossbody bag.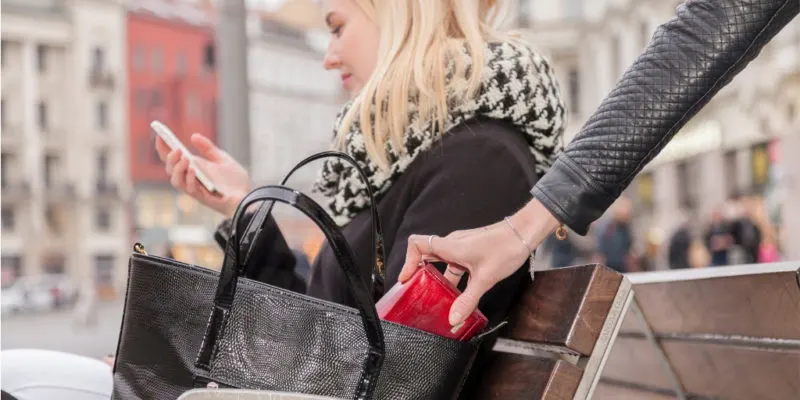 2. Clothing
The most important thing is to pack clothes that you can layer. It WILL be cold so lots of thin layers with a coat over will keep you nice and warm.
Conversely, if you get too warm it is easy to simply remove a layer or two!
Waterproof outer layers are recommended. Jeans are not the best items to wear when travelling Europe in winter as they become cold and heavy when wet and are not the easiest items to dry.
3. Footwear
Comfortable, waterproof, slip-proof footwear is essential. You will find it easier and safer to get around particularly on icy or snowy walkways.
Remember many of the cities in Europe have cobbled stoned streets and they are treacherous when wet. I wear a pair of fur-lined boots that keep my feet comfortable, warm and dry.
4. Toiletries
Take small travel-sized reusable bottles of any make-up, or moisturiser and check if your hotels supply toiletries as this will save space and weight.
5. Check the weather forecast
Check the weather forecast a week before you depart to ensure you are prepared for the conditions.
European Winter Packing List
Clothing
This is my recommended packing list for a week or longer in the UK and Europe in winter. I find that calculating what you need for one week will generally be enough for 2-3 weeks as most hotels offer a laundry service.
4 x Thermal vests – I recommend wearing layers and these are perfect. If would take 3/4 for a week.
2 x thermal tights/pantyhose. The wind can be bitterly cold so I would wear these under your jeans to provide additional warmth.
4 x Turtle necks – layer on top of the thermal vest. I recommend not taking bulky sweaters as they take up valuable packing space. These turtle necks will layer perfectly with the vests and a coat over the top.
Waterproof and windproof coat
2 x woolly hat, scarf and glove sets – always take 2 sets so you have a spare set if one gets wet.
Additional travel items
In addition to my clothes I also always take the following items.
Hand warmers – There have been a couple of occasions taking photographs in the cold and my fingers have literally turned blue. Putting my gloves back on with a couple of hand warmers inside is a lifesaver!
Lip salve – Pack lip salve that is specifically for the colder winter weather. Chapped lips can be a real issue in the icy winds.
Sunglasses – Don't forget your sunglasses even in winter as the sun can be bright especially during snowy conditions.
Electrical items such as phones, laptops, iPods, Kindles, GoPros etc plus chargers and adaptors.
Don't forget your travel insurance
I always take out travel insurance as you just never know when you will need it.
Click for my Travel Resources page with links to all the recommended products and services I use when booking my trips
6 Popular winter destinations to visit in Europe
Scotland – Guide to visiting Scotland in winter