Curious to know what an Aussie Christmas is like? In this article discover Australian Christmas traditions and exactly what to expect from Xmas in Queensland!
We are heading towards our fourth Christmas in Australia and we are now much more prepared than we were for our first few Christmases. Although I have experienced Christmas in hot climates before the Aussies have their own unique spin on the festive holiday season! We have also learnt to be slightly more prepared for a day at the beach over the last few years!
If you are just about to have your first Aussie Christmas or are just curious to know what Christmas Down Under is like then read on!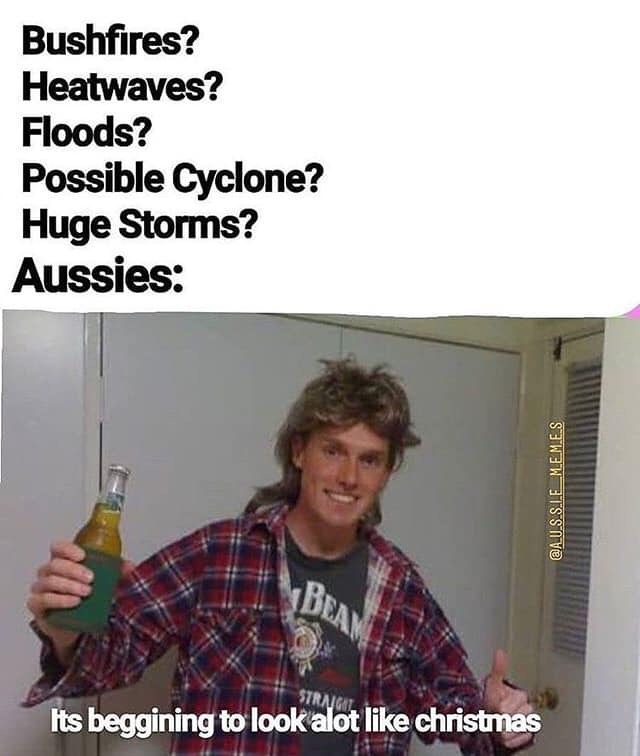 What to expect during the run-up to Christmas in Australia
There are a number of essential ways to prepare for an Aussie Christmas. To get into the festive mood I would suggest following these steps!
Step 1
Attempt to learn the Aussie versions of some of your favourite Christmas carols! Here are some perfect examples (if you need a translation check out my guide to Aussie slang!
If your kids are in school don't be surprised if they come home singing an alternative version of some of the best known Xmas tunes!
Jingle Bells
The 12 Days of Christmas
Step 2 – Sort out your Christmas tree
A real Christmas tree is not really an option in Queensland and to be honest how many pine trees were there in Bethlehem anyway! So here are a few options you can consider!
Traditional fake tree
You may have shipped your fake tree and trimmings over with you from the UK but if not there are plenty of places to purchase your fake tree in Australia though do keep in mind that this is not the most eco-friendly option. You will see lots of artificial trees in shopping centres – this is the tree at Surfer's Paradise on the Gold Coast this year.
Woolworths cardboard do-it-yourself option (not available every year)
Spend 'x' amount in Woolworths and this cardboard number is all yours! Continue to spend "x" dollars on a weekly basis to collect the pop-ups to decorate the tree. Spend endless hours making the aforementioned pop-ups!
K-Mart for the more adventurous
Its hot. Why not go for the Christmas cactus option? This is my friend Erica's Christmas tree/cactus – add some googly eyes and decorate! Certainly fits with the 30 plus temperatures you can expect in December!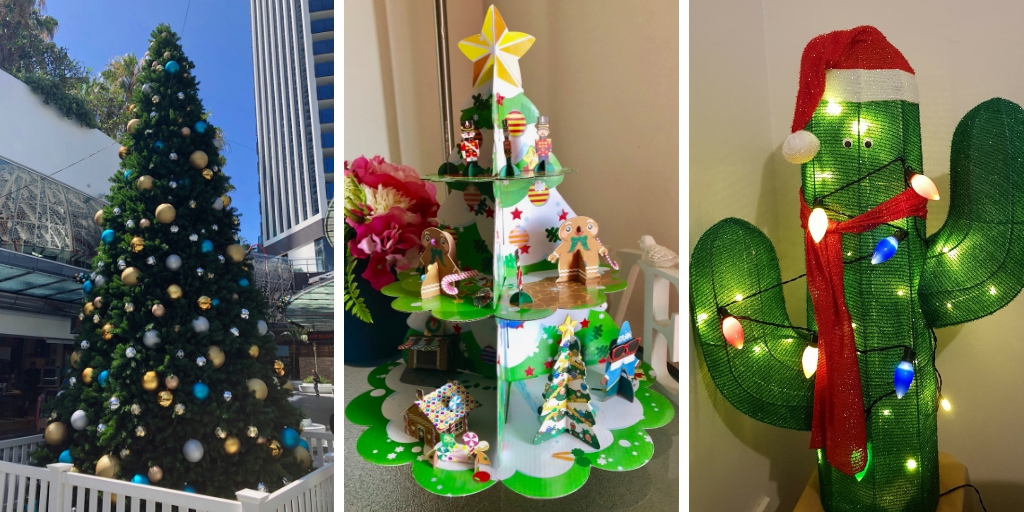 Step 3 – Christmas attire
Did you always buy a new Christmas jumper every year in the UK (the uglier the better) to wear to work? Well you are really not going to need a jumper here in Australia so the next best option is to purchase an ugly Xmas rashie!
If you aren't planning to head to the beach but will be relaxing at home around the pool why not consider purchasing a pair of Christmas thongs!
What to expect on Christmas Eve
Forget leaving sherry and a mince pie out for Santa – in Australia Santa requires a cold refreshing beer to keep him sustained throughout the night!
Also remember that when available Santa uses alternative methods of transportation in Australia. So don't bat an eyelid if he surfs or jet skis past you at the beach……
P.S Don't forget to head to the market/shop on Christmas Eve to stock up on prawns, lobsters or Moreton Bay bugs for your seafood feast tomorrow!
Christmas Day in Queensland
The big day has arrived! Follow this schedule for the full Aussie Christmas experience!
Get up at 2 am. Fill the car with every possible requirement for the beach. This should include most of the following items gazebo/fold up tables, fold up chairs, towels, sun umbrellas, tents, BBQ, eskies brimming with food and drink, frisbee, a cricket set, beach balls and the kitchen sink.
If the car is full using a trailer is a perfectly acceptable option. Attempt to squeeze as many members of the family in the car/ute and head to the beach at first light and NO LATER. Find your perfect pitch and set up gazebo, tables, chairs, BBQ and stay put for the day. Ensure there are at least 30 of your closest family members with you.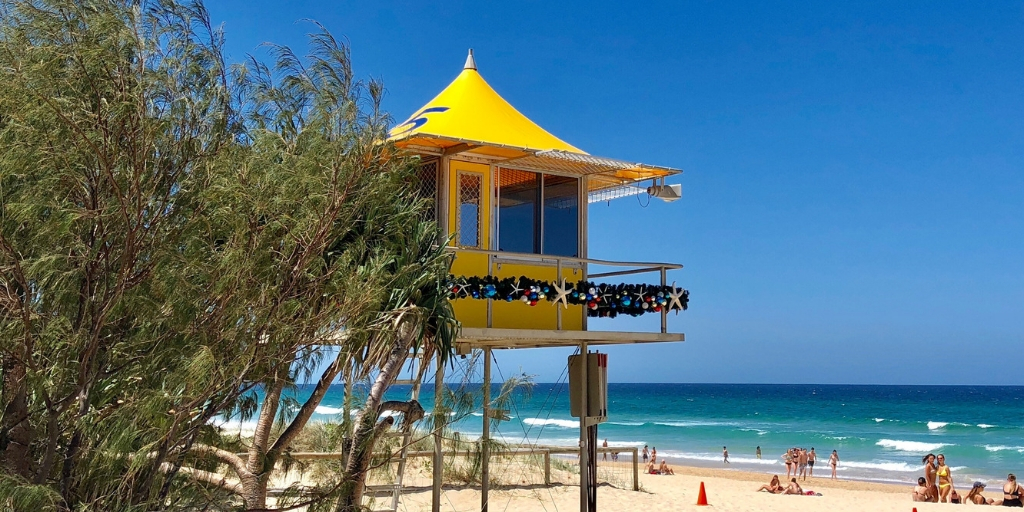 Attempt to eat your body weight in seafood. In Australia you are just as likely to be eating ham and other cold meats, salads and prawns for Christmas than a more traditional cooked dinner. I can only assume if roast dinner is an option in your house the air conditioning will be on full blast!
My Aussie mates assure me that mince pies, gingerbread, and plum pudding are firm favourites too reflecting some of the more traditional British foods. However don't forget to include a pavlova for dessert!
Eat your caramel koala whilst pulling the crackers or as I have found in Woolworths today – your Christmas bonbons!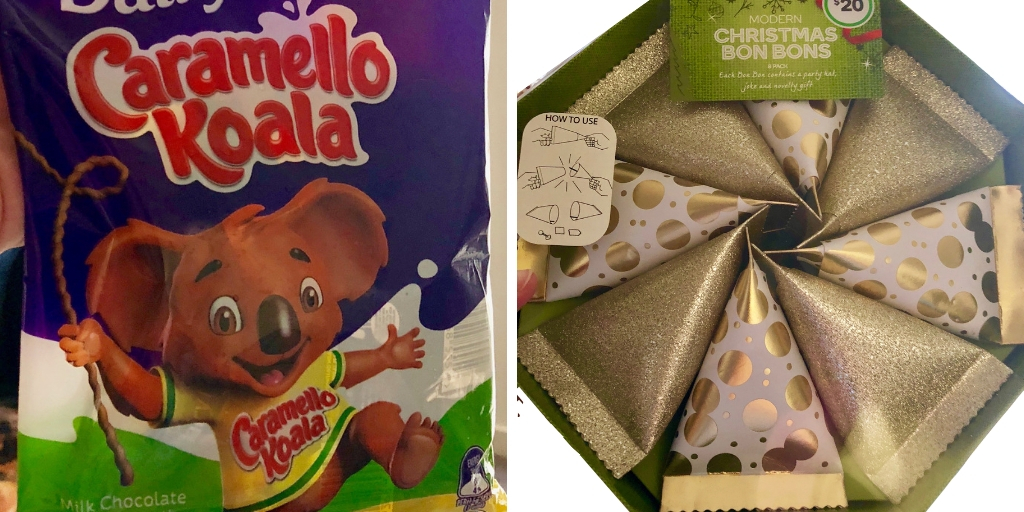 Forget basting a turkey and baste yourself in factor 50 instead!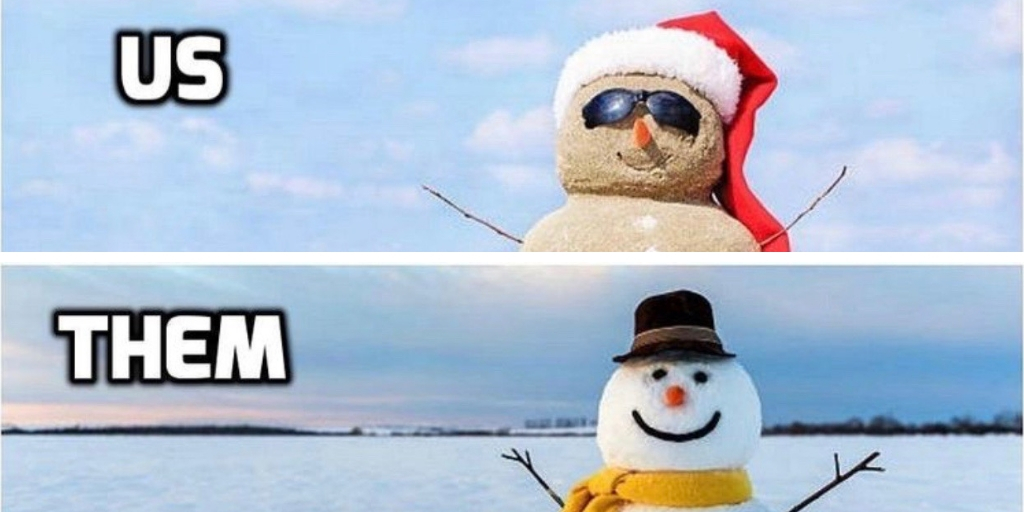 If you are home around the pool make sure you jump into the pool fully clothed at least once throughout the day.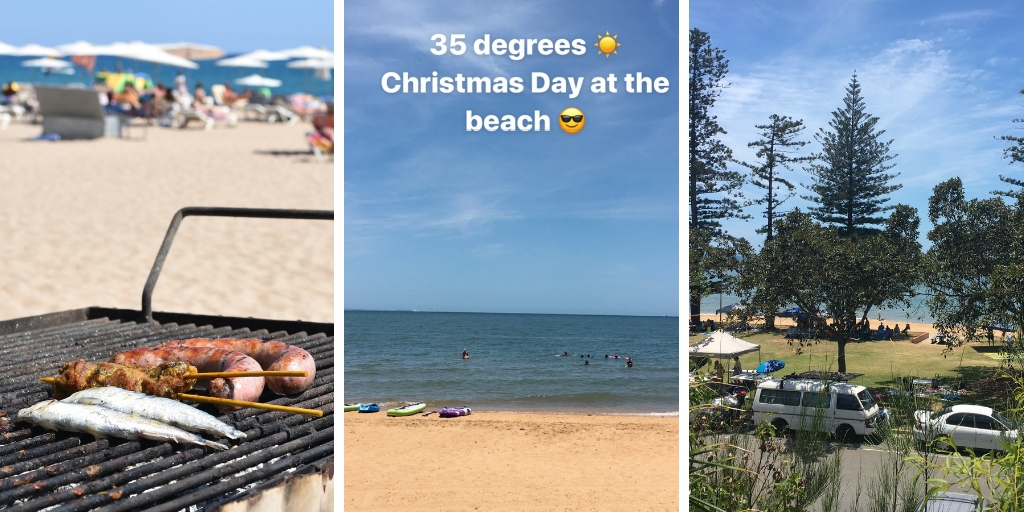 Boxing Day in Queensland
The day after Christmas Day is also called Boxing Day in Oz and is a public holiday too. Traditionally this is a day for a BBQ with friends.
For cricket lovers the Boxing Day Test ( a match held in Melbourne every Boxing Day involving the Australian cricket team and an opposing national team) is a must!
For shopaholics this is also the first day of the sales so if you have any dollars left this is the time to bag a few bargains!
Whatever you do this is a day to relax, enjoy the sunshine and the company of family or friends.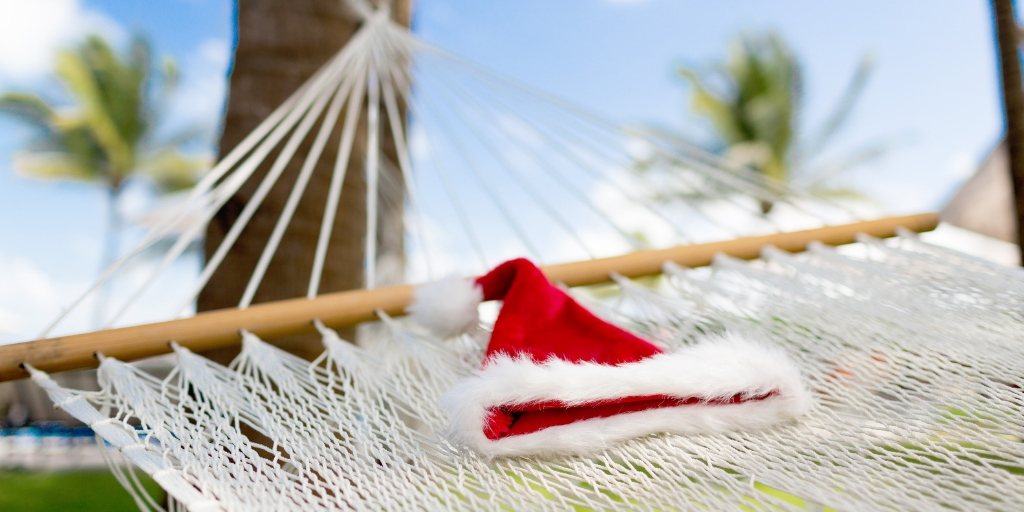 Happy Aussie Christmas
I would just like to take the time to thank you for reading my blog – whether this is the 1st time or the 50th!
Wherever you are in the world this holiday season (or on your ex-pat journey) I would like to wish you a Happy Christmas from Brisbane.
Read more about Australia