If you have booked a trip to the UK you may be considering what you need to take with you. In this article you will find out all the information you need to ensure you are well prepared and not knowing under (or over) packed!
There are so many things to think about when preparing your UK packing list – when you are going, where you are going, if you will be in one place or visiting multiple locations as well as the length of time you will be in the UK.
And of course, the weather which can never be underestimated when planning any travels in the UK.
I have lived in the UK on and off for most of my life and used London as a base for my world travels in my 20's.
Originally from the North-East I am all too familiar with the changeable UK weather and how that can influence your packing requirements when travelling to Britain.
I don't like to overpack but believe planning and preparation are the best steps to take to ensure you have the essentials to meet your needs.
In this article, I will recommend what to bring with you on your UK holiday (and what to leave behind) – in essence, your essential UK packing list.
UK Travel Planning Facebook Group
Check out my UK Travel Planning Facebook group – come and join us! It is a great resource to help plan your UK trip – come and chat, ask questions and find out more about the UK.
Things you need to consider when packing for a UK holiday
1. The UK weather
I may have already mentioned this but the main consideration in the UK is the weather. Even in summer, the temperatures can change rapidly with sunshine one minute and showers the next. With an average of 164 days of rain a year you can expect some rail during your trip.
Consider where you are going and the time of year as this can significantly impact what you will need. For example, if you are travelling to Northern England or Scotland the temperatures are generally at least a few degrees colder than in London so you may need more layers to keep warm even in summer.
There are 4 seasons in the UK – spring, summer, autumn (fall) and winter.
Spring is March/April/May
Summer is June/July/August
Autumn is September/October/November
Winter is December/January/February
In winter hours of daylight are shorter than the summer months which are blessed with light evenings. The further north you go the lighter the evenings in summer (and the darker the evenings in winter)
I would recommend checking the weather forecast a week before you arrive as the possibility of experiencing extreme weather events has increased over the last 20 years with very hot summers and snow and freezing conditions in the winter occurring with more regularity.
Useful to know – In the cooler months while it may be chilly outside you will find that shops can be extremely hot. If you are wearing a thick jumper and warm coat it can feel stifling in shopping centres and on the underground. I remember Christmas shopping in London a few years ago and constantly taking my coat off and then putting it on again when I was in and out of shops in an effort to avoid overheating.
Visiting London? Read our packing list for London in the winter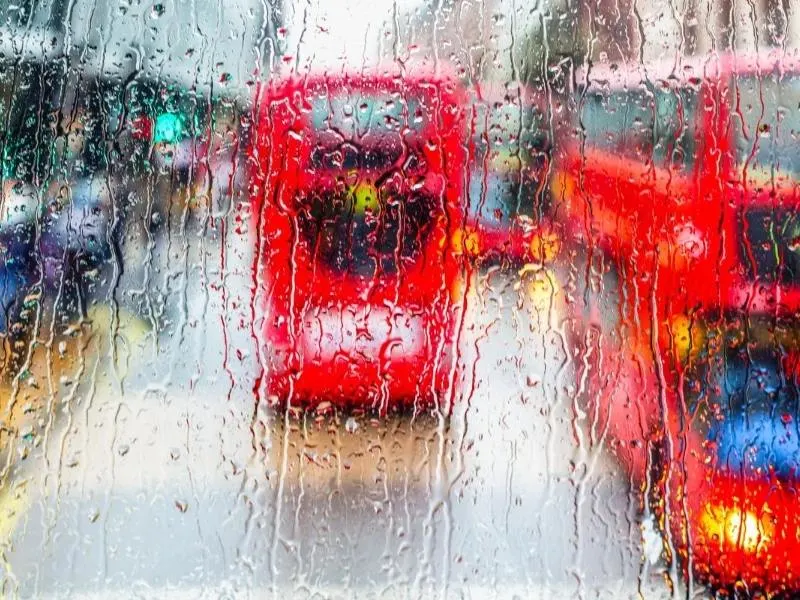 2. What footwear you need
An essential for any trip is comfortable footwear. There is nothing worse than acquiring a blister after a day or two on holiday. I always carefully consider what footwear I am packing and try to have at least 2 pairs. Inevitably there will be lots of walking on any UK holiday so it really is important to know what footwear you will need.
Winter – I would recommend boots as a practical option in winter. Ensure that they are waterproof to keep your feet warm and dry.
Summer – Sandals are fine for the summer months, especially on warmer days. Avoid flip-flops though as they are not the best footwear when taking the Tube (all those escalators) or on cobble-stoned streets which you may come across on your UK travels.
All year round – Sneakers are a great option and practical for most activities. Just ensure they are waterproof.
Tip: If you are purchasing new boots/shoes/sandals try to wear them before your trip so you are 100% confident that they are comfortable.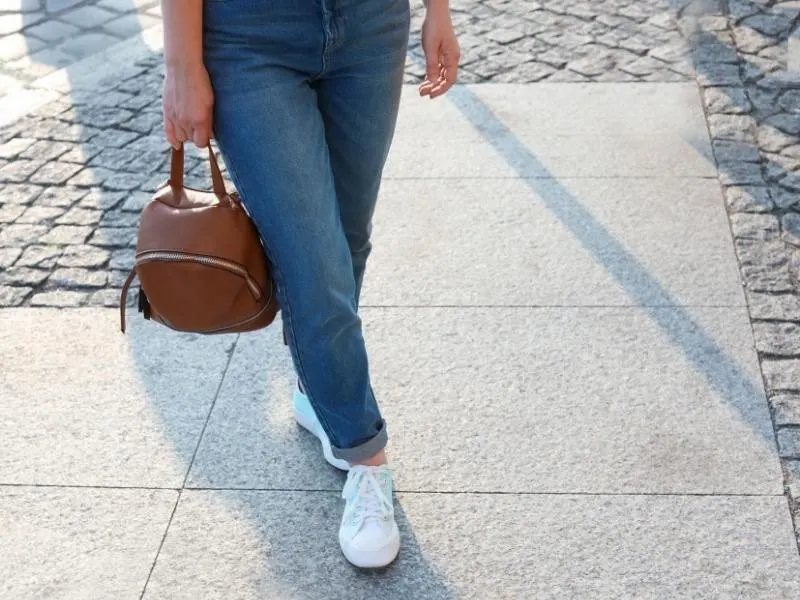 3. What luggage to take
When preparing for your trip the inevitable decision will have to be made about the type of luggage, how many bags and whether to carry on or check them in at the airport. I ask myself the following questions before deciding:
How will you transfer to your hotel from the airport?
If you are taking public transport consider how difficult it may be to travel on trains/buses with a 20kg suitcase. It may be easier to book an airport transfer to your destination but if you prefer public transport ensure your luggage is easy to manoeuvre.
Are you staying in one location or moving around?
If you are staying in one location once you have arrived and unpacked you can relax. If you are travelling to multiple destinations packing and unpacking can become a chore so think about ways of making this easier. I find packing cubes a great way to pack my belongings and extremely useful on multi-centred trips.
Again it is important to consider how you will be travelling – if you are hiring a car you will be able to take more with you than if you are planning to move around by train. Though it may be worth considering leaving some luggage with a hotel if you are using it as a base at the beginning and end of your holiday e.g London.
Will you have access to laundry facilities?
For a 2/3 week holiday, I pack enough clothes for a week and wash items as I go. Hotels generally provide a rapid laundry service and I find smaller items dry quite quickly when hung up.
Are you planning to buy lots of souvenirs?
If you are planning to buy lots of gifts or souvenirs make sure you leave enough room in your suitcase to fit them in.
On a trip to Italy with my niece a few years ago she ended up throwing away clothes to be able to fit all her purchases into her suitcase!
My UK packing recommendations
√ Suitcase
This elegant but extremely functional suitcase by Coolife is guaranteed to meet your luggage requirements.
Available in a number of colours and sizes this hard-shelled case comes with a built-In TSA lock for peace of mind.
The spinner wheels and adjustable 3-level telescoping handle allow you to quickly manoeuvre in tight spaces. The interior is fully lined with multi-use organisational pockets which make packing a lot easier.
√ Packing cubes (and my new favourite compression packing cubes)
I am a recent convert to compression packing cubes and seriously wonder how I managed without them. A perfect way to organise your packing especially if you want to take a smaller bag but fit more in it!!
I would highly recommend buying a set or two for your travels.
Essential travel items
I try to be very organised when I travel to reduce stress and anxiety, especially at airports. These are essential items to take with you on any international trip and are always at the top of my personal checklist.
√ PASSPORT
Don't forget your passport! Check the expiry date. Some countries won't let you enter unless your passport is valid for 6 months after your planned departure date.
If it needs renewing do it asap.
Keep a copy of your passport in a separate place.
√ VISA
Nationals of the US, Canada and Australia do not need to apply for a visa prior to arrival. You will be granted a visa for a stay of up to 6 months at passport control upon entry into the UK.
For up-to-date information regarding visa requirements click here to check the official UK government website. If you intend to visit the rest of Europe you may need to apply for a separate Schengen visa.
√ DRIVING LICENCE
You can drive for up to 12 months in the UK if you have a valid driving licence (issued in English) from your own country. Drivers with licences that are not in English are required to have an International Driving Permit when driving in the UK.
International Driving Permits are also required for any non-EU citizens when driving in Europe.
Prepare to drive in the UK with the help of Tripiamo.
Tripiamo is an excellent resource which provides an engaging and informative way to prepare through their online guides which include video lessons explaining things such as traffic rules or driving etiquette.
Listen to our recent podcast episode where I chat with John Cortese (the founder of Tripiamo)
We keep all our important documents together in an organiser like this one. This makes it much simpler to find what you need quickly rather than rifling through lots of bags.
I also save any documents electronically and ensure I have a paper copy and an electronic copy of our itinerary.
√ Wallet
I have a small wallet that I use for travelling. I take a couple of credit cards plus cash. (Don't forget to let your bank know your travel dates so they don't suspend your card for suspicious activity)
I recommend a wallet with RFID blocking for greater security.
√ THEFT-PROOF BAG
I own a variety of sizes of theft-proof bags and always take at least 2 with me when I travel. It is a sensible precaution to take when travelling to protect your money and belongings from pickpockets.
Unfortunately, there are gangs operating throughout Europe and tourist sights and public transport are particularly targeted.
The bags are available in a variety of sizes.
Read my essential buying guide to anti-theft bags and my guide to the best mini theft-proof bags.
√ SORT ACCESS TO WIFI
Learn more – Read my comprehensive guide to accessing WiFi in the UK including a comparison of the best SIM card options
√ TRAVEL INSURANCE
I always ensure I have travel insurance before I leave.
It is one of those things you hope you will never need, but if you do, the peace of mind it provides is worth the few dollars it costs.
Essential packing items for any time of year in the UK
These are my UK travel essentials which should be included in any packing list for UK visitors. These posts are also helpful when planning your packing list for UK travel:
√ Repel Windproof Travel Umbrella
It rains a lot in the UK and this can range from a short shower to days of torrential rain so an umbrella is pretty much essential. I recommend a travel umbrella which you can keep in your bag.
Even if the weather looks good before you set out I would take it as a raincloud could literally appear from nowhere.
I love this stylish reversible rain poncho. The poncho style enables it to be worn over jumpers and even a backpack to keep both you and your belongings dry.
The colours are fun and stylish and provide a useful addition to your travel wardrobe.
√ Kindle
I love my Kindle and as an avid reader find that I no longer waste my baggage allowance or space in my bags with books.
A Kindle is light and portable and can store thousands of books. Why not download some of my recommended top fiction and non-fiction books about England to read during your trip?
√ Universal Travel Adapter and/or power strip
Don't forget to pack a travel adaptor or you won't be able to use any of your electrical equipment in the UK.
I have recently started travelling with a power strip and have found it fantastic.
√ Insta360
I use both my iPhone camera and an Insta360 camera to capture videos and images on my travels.
Don't run out of space for all those fabulous memories you will be making. I always carry at least 2 spare memory cards just in case.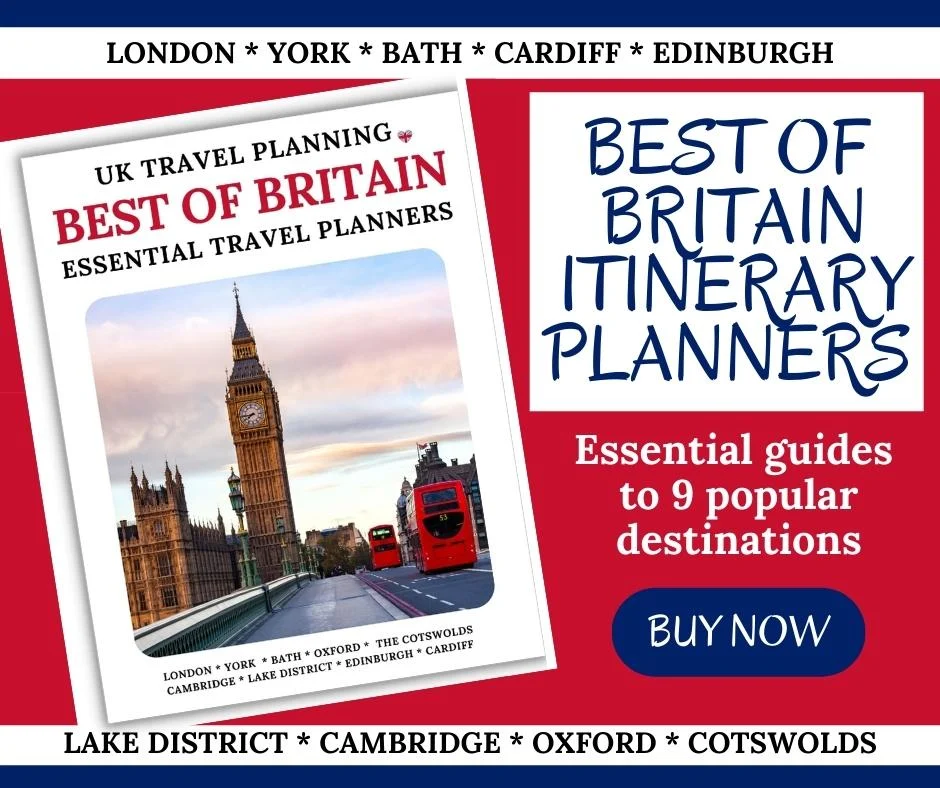 Simplify your travel planning with a set of one-page UK travel itinerary planners for 9 popular cities & areas across England, Scotland & Wales.
Planning your trip can be fun but it can also be stressful. There are SO MANY places to visit and things to see and do in the UK that it can feel overwhelming.
Researching how to spend your time can lead to information overload.
The good news is that we have done the hard work for you. Our UK Travel Destination Itinerary Planners are the perfect solution and condense everything you need to know into one page for each of 9 of the UK's most popular destinations.
Clothing, toiletries and personal items checklist
Laundry
√ Travel Laundry Clothesline Kit
Medicine
√ Mini First Aid Kit I am married to a nurse so he always makes sure we carry a small first aid kit with all essentials.
√ Pain relief tablets If you need to purchase over the counter medications while on holiday look out for a Boots Chemist which is one of the largest chain of chemist stores across the UK
Seasonal packing lists – What to pack for the UK throughout the year
What clothes to pack for the UK winter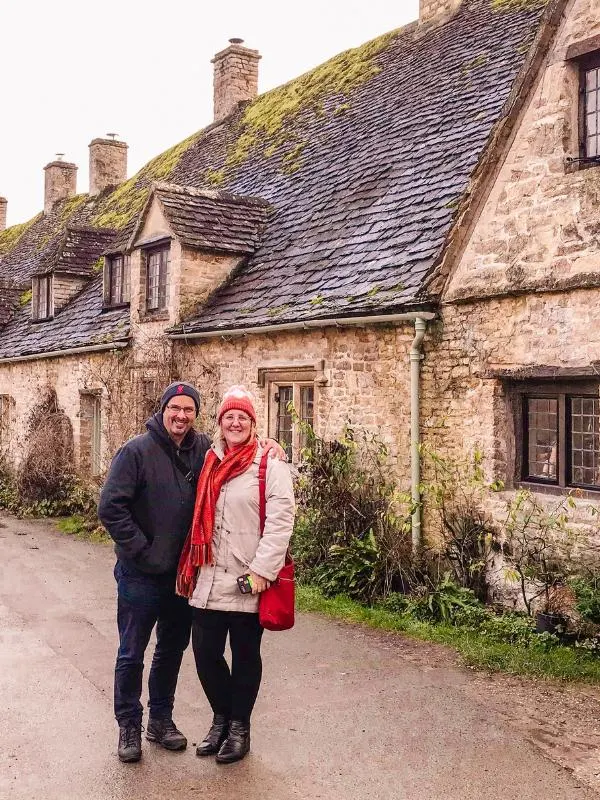 Dark coloured clothes are the norm in the UK and Europe during the winter months. I tend to stick to black with pink/grey or another colour to add some brightness to my wardrobe.
Dress is fairly casual in the UK with a winter jacket, jeans, waterproof boots, woolly hats and a scarf the mainstay of winter fashion. My recommendation is to wear layers so if you feel hot in a shop/on the underground (if you are planning what to pack for London in particular) you can take off your coat to cool down.
I really don't recommend bulky sweaters, especially when spending a day in a city such as London. It can be incredibly hot in shops and in shopping centres or on the underground so unless you are planning to spend a day in the countryside exposed to the elements don't pack thick sweaters!
Your main issue when visiting the UK in the winter (and spring/autumn) may be the damp rather than really cold temperatures. When packing think of layering with plain t-shirts and long-sleeved tops.
These are all items that would provide an ideal winter wardrobe for your UK trip and are worth adding to the essential packing list detailed above.
For more information about what you need for your UK holiday during the colder months read my essential packing list for London and the UK in winter.
√ Footwear Ensure any footwear is waterproof and has a textured sole to maintain a grip on uneven and slippery surfaces. I always take a pair of boots and a pair of sneakers.
√ Coat
√ T-shirts/Long-sleeved tops
√ Hat, scarf and gloves – I always take 2 sets in case one gets wet and needs to dry. This is especially true in the UK when it can be very damp. Add a little colour to your outfit with this set of gloves, hat and scarf.
Good to know – If you are planning to visit Harrods do not wear ripped jeans or flip flops or you will be prevented from entering by the doorman.
What to pack for the UK in summer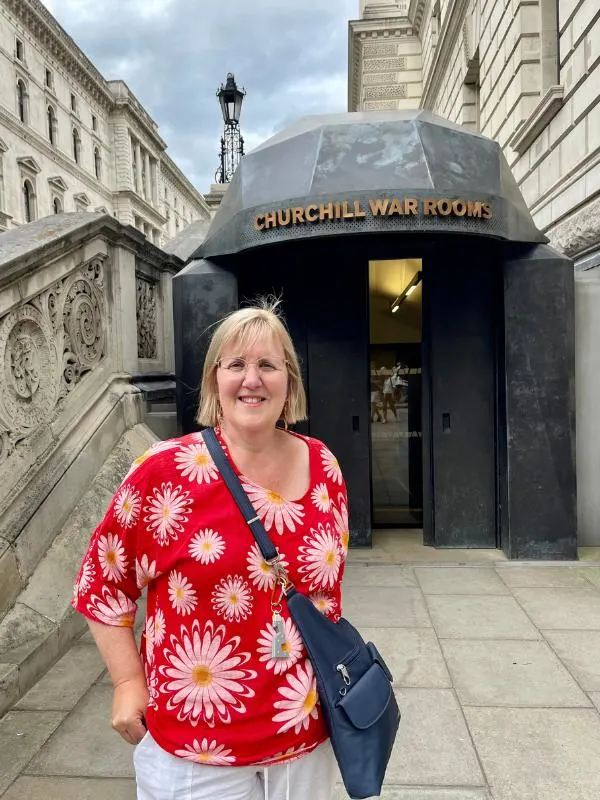 Don't be surprised if people start appearing in flip-flops, maxi dresses, shorts and vest tops if temperatures reach highs of 16 or 17 ° C (around 60° F). And if temperatures reach a balmy 20° C or more (68° F) the newspaper headlines start declaring a heatwave.
London can become incredibly hot in the summer and in fact the UK in general has experienced some fairly good summers recently. However, I would always err on the side of caution and ensure you have a jacket or cardigan with you at all times in case temperatures drop.
Additional items to include in your UK and London packing list for the summer months:
√ Jacket – A lightweight jacket (preferably waterproof) should be fine for the summer months but again check temperatures if you are heading further north. Even on hot days it can be cool on the east coast if there is a sea fret (a cool mist that comes in from the sea)
√ Cardigan/Pashmina – I recommend taking a couple of cardigans and a pashmina to keep you warm in the evenings or when there is a cool breeze. Consider neutral colours which can be worn with your other clothing.
√ Sandals – I love my Birkenstock sandals and have a few pairs. I find them stylish and comfortable (well as stylish as comfortable sandals can be)
√ Linen trousers/ cropped trousers – I love linen trousers and have about 10 pairs that are the mainstay of my wardrobe during the summer months in the UK
√ Summer skirt or sundress
√ Swimming costume – If there is a swimming pool in your hotel.
√ Sun hat – Protect yourself from sunburn so don't forget your hat!
√ Bug spray – If you are visiting the countryside I would suggest taking bug spray. This is essential for Scotland in summer when the midges will be out in full force.
√ Reusable water bottle – this collapsible travel water bottle is ideal
What to pack for the UK in Spring and Autumn (Fall)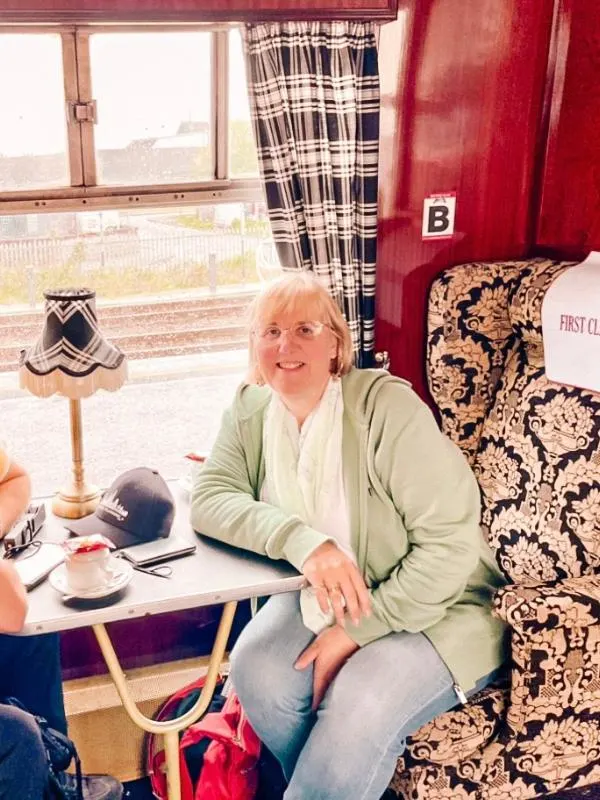 Temperatures average between 5° – 13° in spring (40- 55°F) and between 14°- 8° (57- 46 °F) in autumn in the UK.
Spring is a lovely time to visit the UK with daffodils and bluebells heralding the warmer weather. It is also quieter than the peak summer months which coincide with the long 6-week summer break for schools.
Visit in autumn to enjoy the beautiful colours as leaves turn from green to yellow, orange and red. Rainfall tends to be less frequent in spring and autumn than in the winter months but still prepare by packing a raincoat and/or an umbrella.
Depending on the exact month you are arriving (nearer to winter or summer) I would adjust your packing accordingly including some of the recommended items above.
What not to pack for your UK vacation
I would recommend not packing any of the following items or adding them to your UK holiday packing list
⊗ Flip flops – best kept for your trip to the Mediterranean/Caribbean. The UK was really not made for wearing flip-flops (well maybe you can for a few days a year)
⊗ Big bottles of shampoo/conditioner. If you want to take your own brand decant them into smaller travel-size packs or why not try some of the solid shampoo bars that are available?
⊗ Hairdryer – most hotels provide one.
⊗ Expensive jewellery and valuables – leave them at home and avoid losing them (or worse having them stolen)
⊗ Too much!
I am sure that my packing list for London and the UK has been helpful and has given you some practical tips. You may also enjoy reading my UK travel tips and planning guide which includes all the steps needed to plan a great UK holiday.
If there is anything I have missed out or alternatively if you have found this useful please let me know in the comments.
More practical tips to help you plan your UK vacation
Don't forget to join my UK Travel Planning Facebook group where we share further ideas, tips and inspiration.