This post may contain compensated links. Please read our disclosure for additional information. As an Amazon Associate, I earn from qualifying purchases.
Readers often ask me for travel packing tips particularly when they are planning to travel by train or with a limited luggage allowance. When I am traveling by train or plane I always try to reduce the amount of luggage I take in size and weight. I am not a full suitcase kinda girl – for me less is definitely more. From past experience I can say that there is nothing worse when traveling than trying to drag large heavy suitcases onto trains in Europe or struggling to carry a heavy bag around on vacation.
My top travel tip? I recommend packing mini travel sized products which are not only lighter but also take up less room in your luggage.
In this post you will find 10 of the best mini travel beauty products to take with you on your next trip.
MINI TRAVEL BEAUTY PRODUCTS
5 Travel Size Products - Deep Cleansing Cream, Hand Salve, Body Lotion, Foot Cream and Lip Balm
This 17-piece travel Kit contains essential travel-size toiletries and travel accessories
A great Gift: including popular National brand grooming and oral care travel-size essentials
Ideal for: leisure or business travel for carry-on airline travel, Weather-Related emergencies, take to the gym, and of course mother's day or birthday gifting
A perfect sized make-up case for all your travel essentials.
Five Mini Mascara Travel Sample Sizes
Includes the following colours
Mini Nude Set Includes (0.06 Ounce Each)
Hark (creamy beigey nude - cremesheen finish)
Fam Only (midtone rosy nude - amplified finish)
Half Caff (midtone cool brown nude - satin finish)
Nutmegged (warm midtone nude - matte finish)
A set of 6 mini makeup sponges for your holidays
5 Cosmetic Brushes - this set contains 5 mini brushes
Perfect Holiday Gift: this shimmery micro mini tweezer set is the ultimate stocking stuffer and adds vibrancy for the holidays.
Perfect sized travel mirror with lights.
Containers for toiletries Travel Size Toiletries
A selection of useful mini travel sized products
A guide to the best mini theft proof bags on the market.

If you are looking for more mini travel products please take a look at my other posts which will help when planning your next trip.
I also have essential packing lists for traveling to the UK (for all seasons) and a packing list for Europe which will help ensure you are fully prepared for your European vacation.
Heading to Africa then don't miss my detailed safari packing list based on years of living in South Africa and Botswana and numerous safaris.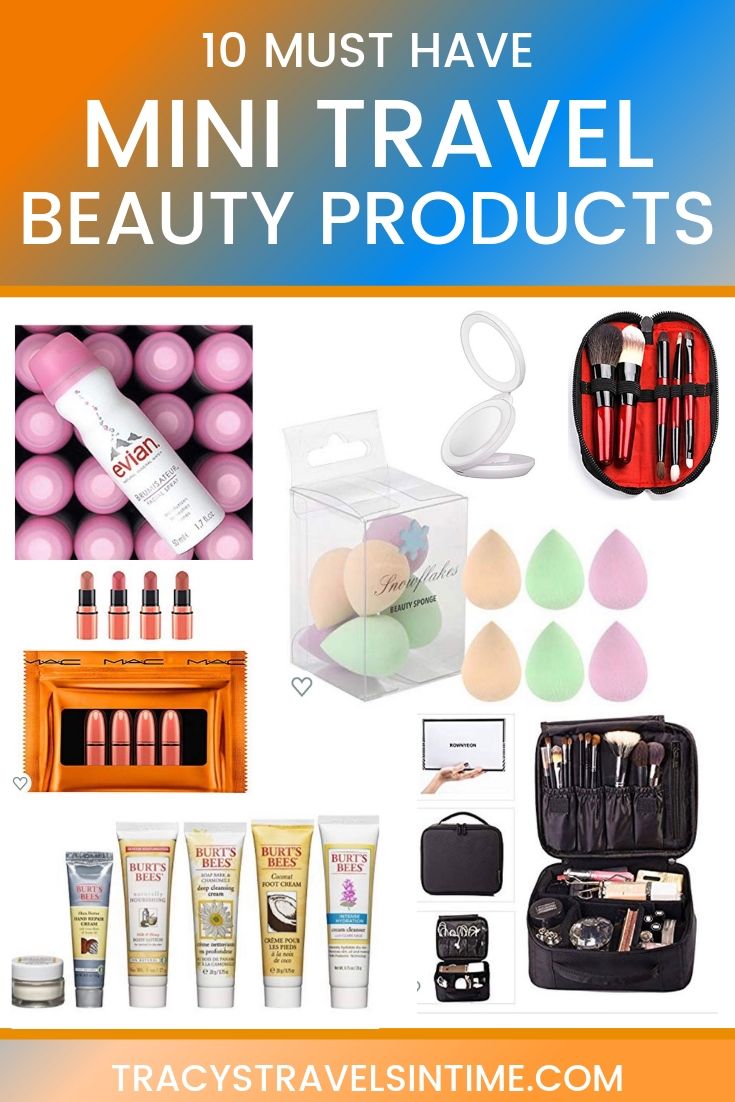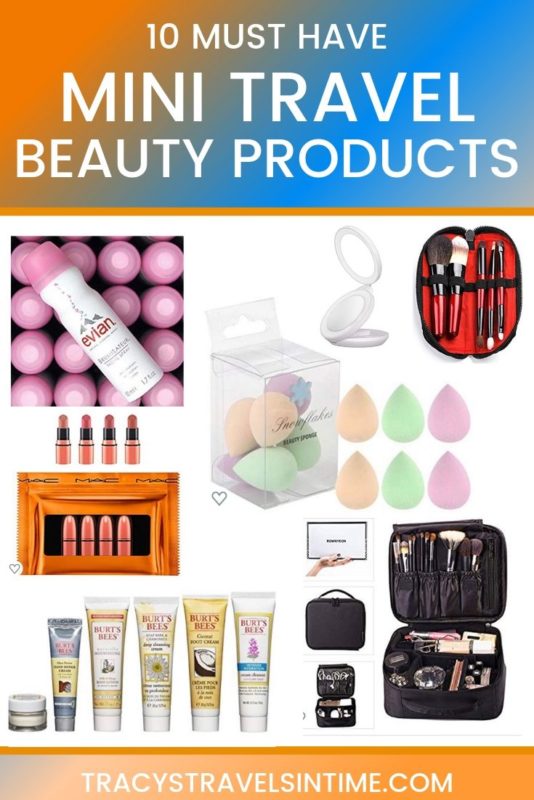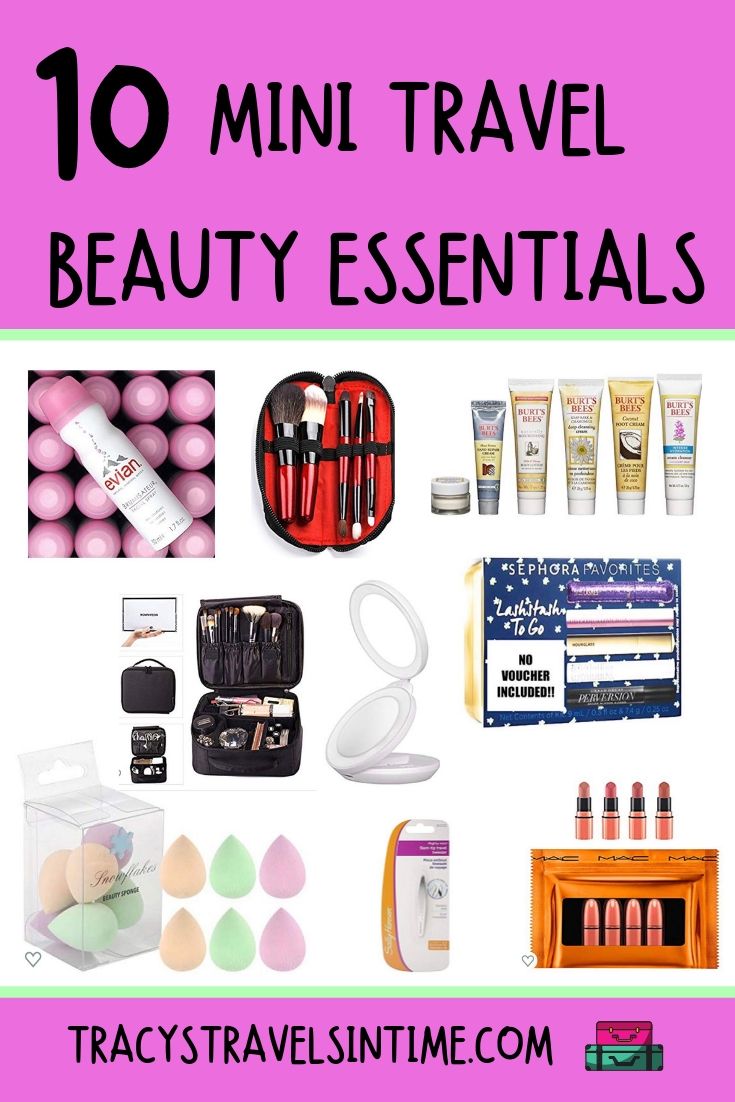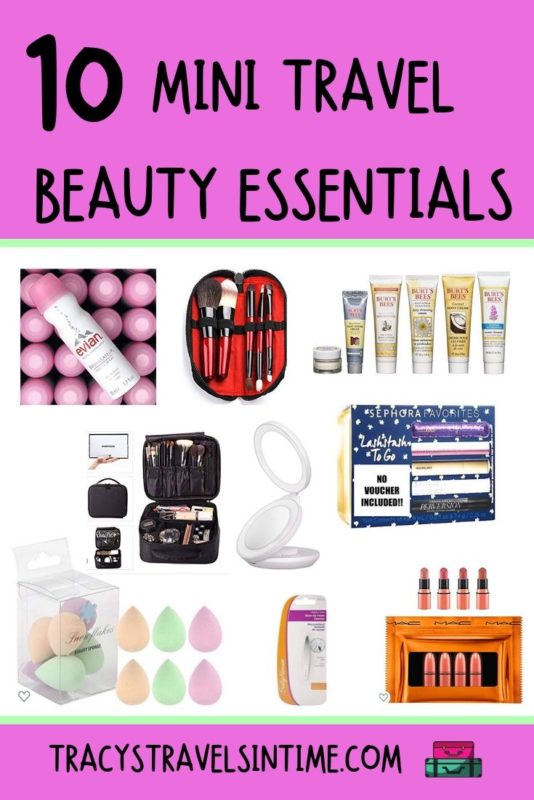 READ MORE TRAVEL PACKING TIPS AND GUIDES
This post may contain compensated links. Please read our disclosure for additional information. As an Amazon Associate, I earn from qualifying purchases.
Over the last 50 years I have lived and worked in 7 countries on 4 continents and travelled to many more. I enjoy exploring and learning about new places and meeting people on my travels. History, reading, photography, nature and wildlife are my interests and I am ALWAYS researching and planning my next trip (preferably by train)
With a lifetime of travel experience, and a network of friends all over the world, I share genuine insider guides, recommended best book lists and train journey inspiration to help YOU travel authentically to some of the most beautiful places on earth.
Come and join me as I travel the world one country (and train journey) at a time!