This post may contain compensated links meaning if you buy through them we get a small commission at no extra cost to you. Please read our disclosure for additional information. As an Amazon Associate, I earn from qualifying purchases.
The home of, and inspiration to, numerous authors over the past few hundred years the Lake District in England is a popular destination for book lovers.
In this article I have compiled a selection of books about the Lake District (or books set in the Lake District) for everyone young and old. Included are some favourite children's classics which have been stood the test of time. Who doesn't love Mrs Tiggywinkle and Peter Rabbit!
No list would be complete without a selection of Lake District walking guide books and in particular Wainwright walks books! (Don't miss my guide to 11 scenic Lake District walks and hikes)
If you are visiting the Lake District you may also enjoy my "Lake District in one day itinerary" which includes all the best things to do and see in the Lakes or my complete guide to visiting Windermere.
Also why not join my free Facebook UK travel planning group? The group aims to help you plan the perfect trip and make the best of your trip to the UK.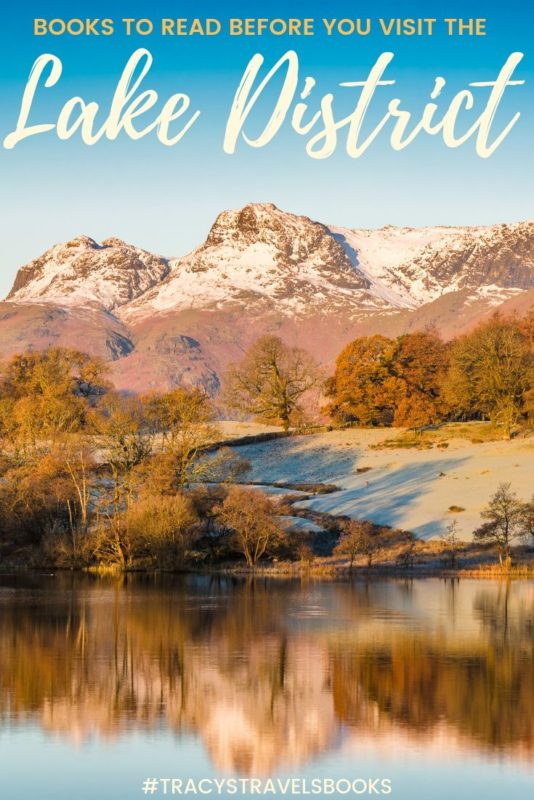 BEST BOOKS ABOUT THE LAKE DISTRICT (OR SET IN THE LAKE DISTRICT)
More travel inspiration (and reading)
I am sure you will have found one or two Lake District books of interest in this selection. If you like reading about places you are planning to visit you will enjoy my guide to travel books for various countries and places around the world.
This includes books about England including best travel guide books, books about Northumberland, and best books about London for children.
Find out more about visiting the UK including beautiful towns and villages and interesting cities in my complete UK travel planning guide.
Don't forget to read my ultimate UK bucket list and of course my one day itinerary for the Lake District.
Related reading
If you are planning a drive up the Northumberland Coast or are simply looking for some great ideas for day trips in …