This post may contain compensated links. Please read our disclaimer for additional information.
The home of, and inspiration to, numerous authors over the past few hundred years the Lake District in England is a popular destination for book lovers.
In this article I have included a selection of books about the Lake District (or books set in the Lake District) for everyone young and old. Included are some favourite children's classics which have been stood the test of time. Who doesn't love Mrs Tiggywinkle and Peter Rabbit!
No list would be complete without a selection of Lake District walking guide books and in particular Wainwright walks books!
If you are visiting the Lake District you may also enjoy my "Lake District in one day Itinerary" which includes all the best things to do and see in the Lakes.
Also why not join my free Facebook UK travel planning group? The group aims to help you plan the perfect trip and make the best of your trip to the UK. Click here to join!
A perfect introduction to the Lake District this book by bestselling author Christopher Winn is a great choice for anyone wanting to find out more before they go. Take a journey through the Lake District and discover the people and places that make it so special.

CLICK TO BUY
No selection of books about the Lake District would be complete without the appearance of the poet William Wordsworth. He was born in Cockermouth and spent his life in the Lake District drawing inspiration from the area. If you are a fan of Wordsworth's poetry a visit to Dove Cottage his home in Grasmere is a must for your Lake District itinerary.
Includes all the poems of Wordsworth in order of composition. It also includes his autobiographical work "The Prelude"

CLICK TO BUY
Includes extracts from Dorothy Wordsworth's Journal and a selection of her brother William's poems.
Learn more about the Wordsworth's lives in Grasmere.

CLICK TO BUY
A collection of the works of Wordsworth. His timeless tribute to the nature he saw all around him in the Lake District.

CLICK TO BUY
Wordsworth is not the only literary genius associated with the Lake District. Ths books is an invaluable guide for those with an interest in the writers, poets and novelists who have also been inspired by the beauty of the area.

CLICK TO BUY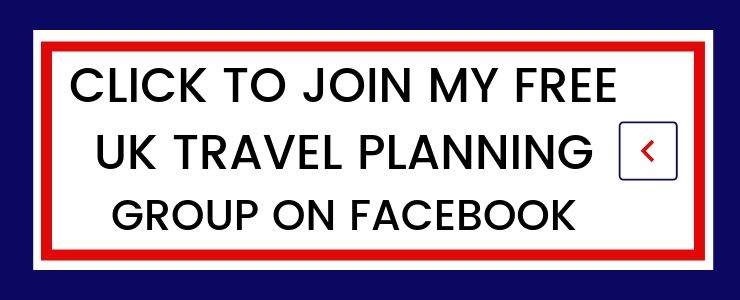 Come and join my UK Travel Planning group! It is a great resource to help you plan your UK trip – come and chat, ask questions and find out more about the UK.
GENERAL LAKE DISTRICT GUIDEBOOKS
A handy pocket size guide to the Lake District including essential tips to ensure you make the most of your trip. Excellent resource for those on a budget.

CLICK TO BUY
Eyewitness guides are a great place to start when planning your trip. Includes top 10 lists to help plan your Lake District itinerary.

CLICK TO BUY
A detailed guide to the Lake District including up-to-date prices and costs for traveling to this beautiful part of England.

CLICK TO BUY
If you enjoy photography this book not only details where to get the best shots but also how to get those stunning shots.

CLICK TO BUY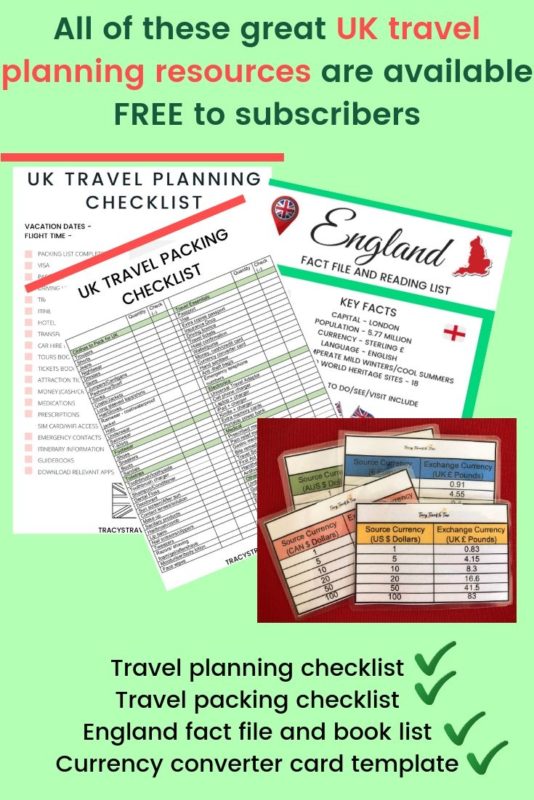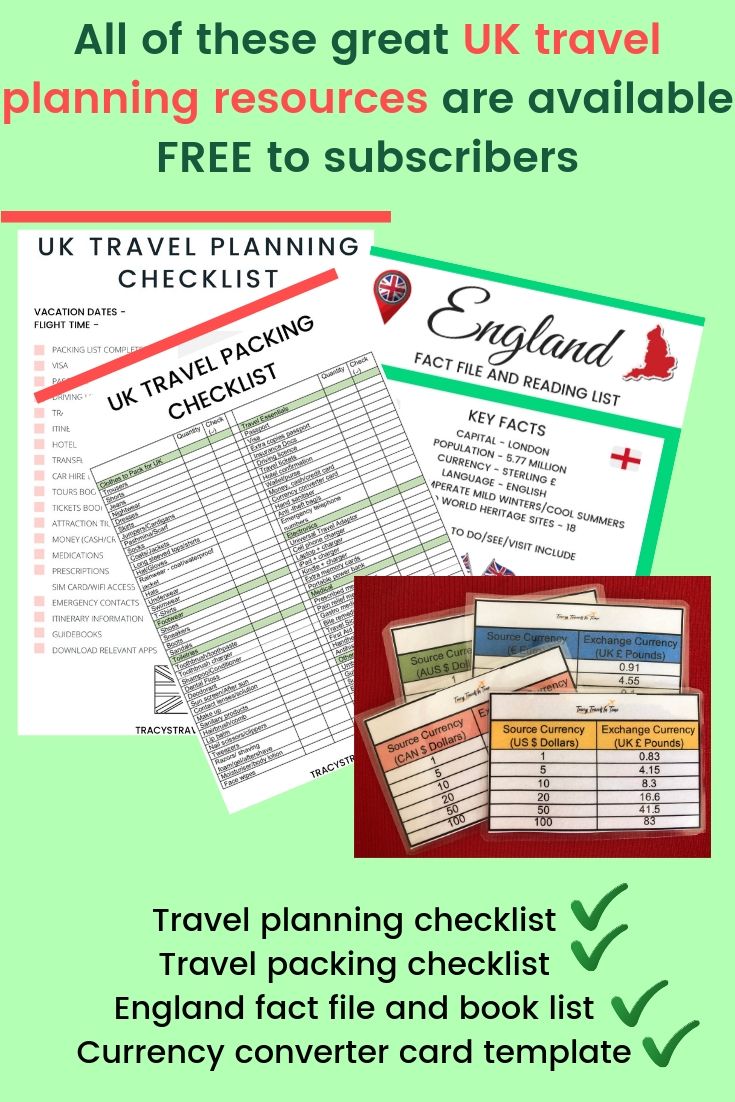 LAKE DISTRICT GUIDEBOOKS FOR WALKERS
This boxed set contains all seven of the Pictorial Guides to the Lakeland Fells by A. Wainwright. For this Anniversary edition the pages were freshly reproduced from the original artwork and printed and bound to match the original books as closely as possible.

CLICK TO BUY
All the walks in this book are five miles or under in length and can easily be completed in less than three hours.
The book details 20 walks with clear maps to show the route and easy to follow walk descriptions.

CLICK TO BUY
A larger format guidebook to 50 of the most memorable walks on the high fells of the English Lake District.
From the favourite summits of Scafell, Bowfell, Great Gable, the Crinkle Crags, to lesser-known fells you will find that this guide offers only the best walks to explore in the Lakes.

CLICK TO BUY
Suitable for walkers of all abilities this guidebook describes 30 low-level day walks in the valleys, beside the lakes and on the low fells of the Lake District.

CLICK TO BUY
CHILDREN'S BOOKS SET IN THE LAKE DISTRICT
Beatrix Potter is synonymous with the Lake District. This beautiful hard backed treasury contains ten of her favourite tales.
A wonderful illustrated introduction provides background on Beatrix Potter and the people and places that inspired her writing including Hill Top and the Lake District.

CLICK TO BUY
This magnificent collection celebrates the artist behind some of the world's most beloved children's books, including The Tale of Peter Rabbit, The Tailor of Gloucester, and The Tale of Two Bad Mice.
Full of famous images and rarely seen gems—including early sketches of the now famous rabbit family—this monograph explores Beatrix Potter's artistic process and reveals the places in the British Isles (including the Lake District) that inspired her timeless work. Organised geographically this collection features more than 200 images.

CLICK TO BUY
This collection of 12 books in the Swallows and Amazons series written by Arthur Ransome include Winter Holiday, Peter Duck, Swallows and Amazons, Swallowdale, Coot Club, and Pigeon Post. Fun and games on the Lakes for the Walker children.
Classic tales from a world before social media and iPads!

CLICK TO BUY
VISITING THE LAKE DISTRICT
I am sure that you will have found lots of inspiration for you next visit to the Lake District in these books whether you interest is literary works, walking guides or even some of the wonderful children's books.
Happy reading!
Tracy
BOOKS TO READ BEFORE YOU VISIT THE LAKE DISTRICT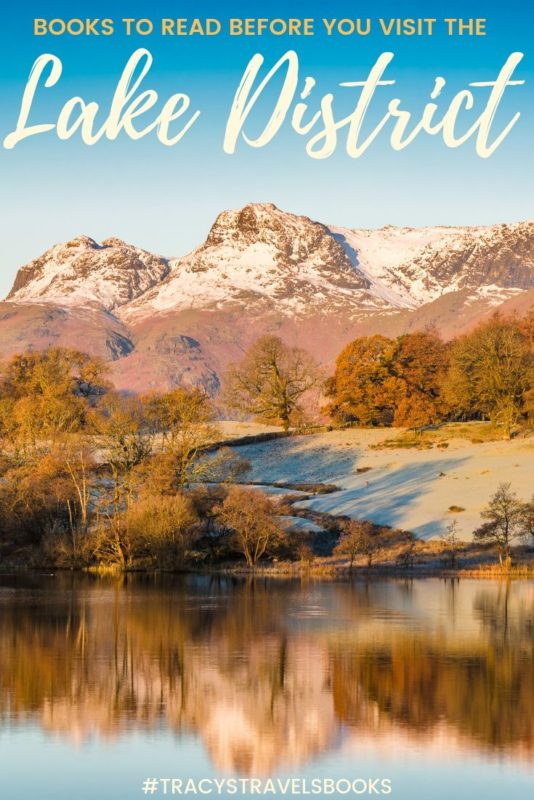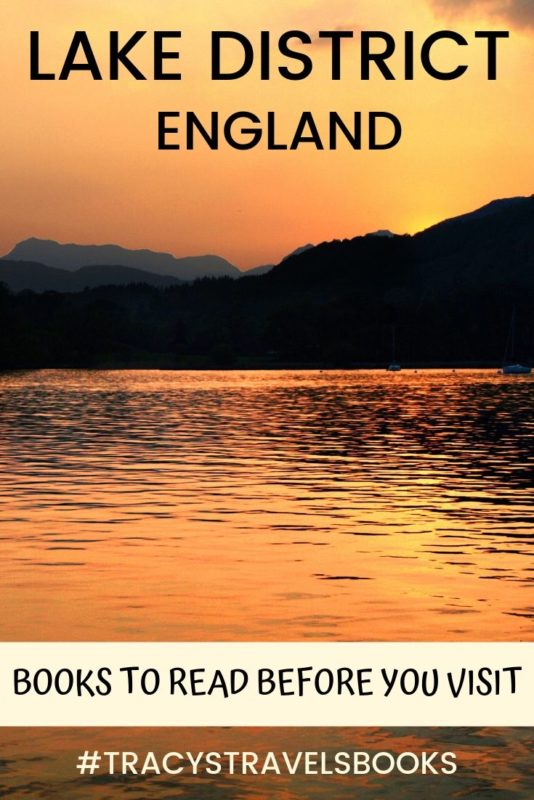 READ MORE ABOUT VISITING THE LAKE DISTRICT AND THE UK
Over the last 50 years I have lived and worked in 7 countries on 4 continents and travelled to many more. I enjoy exploring and learning about new places and meeting people on my travels. History, reading, photography, nature and wildlife are my interests and I am ALWAYS researching and planning my next trip (preferably by train)
With a lifetime of travel experience, and a network of friends all over the world, I share genuine insider guides, recommended best book lists and train journey inspiration to help YOU travel authentically to some of the most beautiful places on earth.
Come and join me as I travel the world one country (and train journey) at a time!
This post may contain compensated links. Please read our disclaimer for additional information.