This post may contain compensated links. Please read our disclosure for additional information. As an Amazon Associate, I earn from qualifying purchases.
If you are planning a trip to England there are so many wonderful and beautiful places to add into your itinerary that you may be struggling to decide. With so many lovely towns, amazing castles, UNESCO World Heritage Sites, museums and more it can feel a little overwhelming especially if you have limited time.
To help with your planning I am going to look at 12 of the best cities in England to visit. There are 51 official cities in England so picking just 12 has been difficult. I have visited all of these cities (by train) and they all offer the visitor lots to do and see.
These are my top 12 cities to visit in England (in no particular order) with information about the main attractions (in and near the city) and travel time from London by train (some of these cities also feature in my article detailing recommended day trips from London by train) as I know London can be a great base for UK travels. It is also designed as an introduction to each city but if you want to know more there are links to additional posts which give more in-depth guides to what to see and do in the particular cities that interest you. You may also be interested in visiting some of the prettiest villages and towns in England too.
There is a map showing the various locations of the cities at the bottom of the post.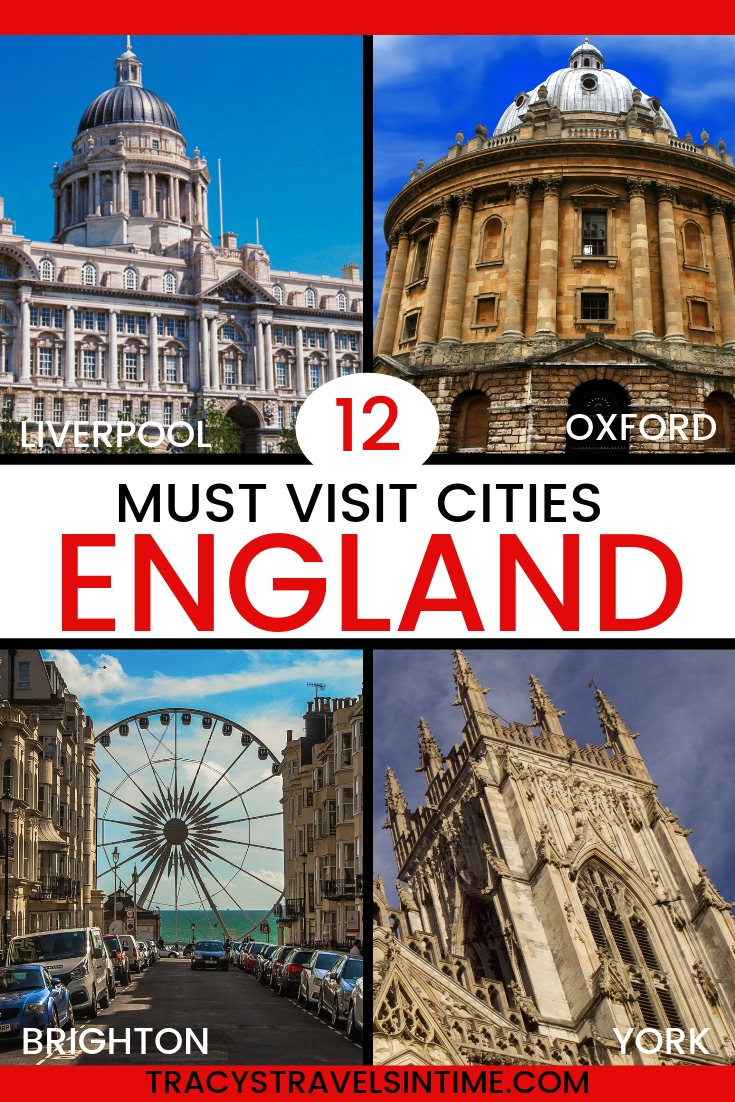 UK Travel Planning Facebook Group
Check out my UK Travel Planning Facebook group – come and join us! It is a great resource to help plan your UK trip – come and chat, ask questions and find out more about the UK.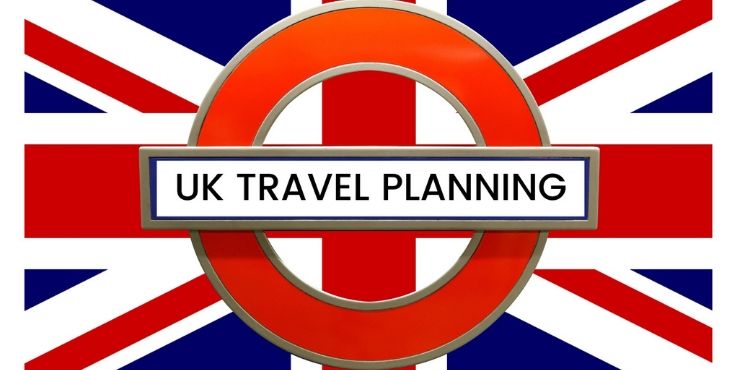 ---
LIVERPOOL
---
Distance from London: 178 miles
Time taken by train: 2 hours 30 mins
Leave from: London Euston to Liverpool Lime Street (hourly direct service)
***
Liverpool is the home of the Beatles, a pretty awesome football club (my husband made me write that) and a UNESCO World Heritage Site. It also has numerous restaurants, bars, and museums to visit.
What to see and do in Liverpool
Royal Albert Dock Liverpool
The docks and warehouses which were opened in 1846 now form part of the UNESCO World Heritage listed 'Liverpool Maritime Mercantile City" With bars, restaurants, shops and part of the UNESCO World Heritage Site the Albert Dock is the place to head in Liverpool.
Also situated at the Royal Albert Dock is the Tate Liverpool which houses a collection of modern art. The museum is open Monday to Sunday between 10.00 and 17.50. Entry is free except for special exhibitions.
Its been a hard day's night… head to the Cavern Club arguably (as it states on their website) the most famous club in the world. The Royal Albert Dock is also home to the Beatles Story an exhibition all about Liverpool's most famous sons. And while at the waterfront don't forget to take a selfie of yourself posing with the statues of Ringo, John, Paul and George!
If you are looking for something different to do in Liverpool why not head to Crosby to see Anthony Gormley's Another Place? The 100 cast iron life size figures standing on a 3 km stretch of Crosby beach are an amazing sight!
More information | Royal Albert Dock | Tate Liverpool | The Cavern Club | Beatles Story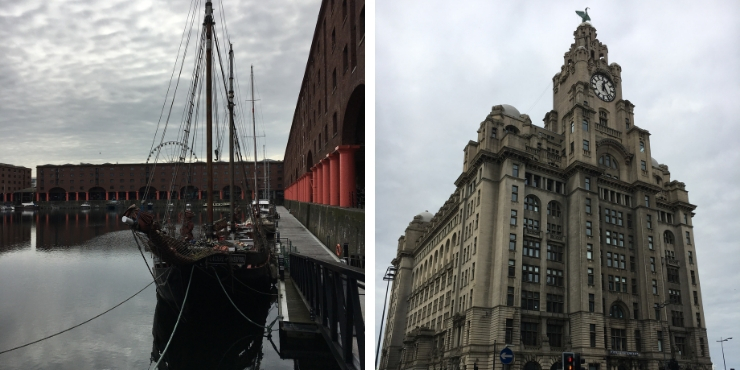 ---
MANCHESTER
---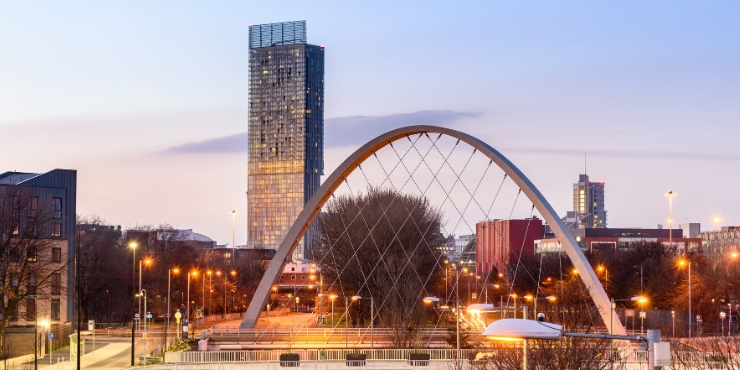 Distance from London: 163 miles
Time taken by train: 2 hours 30 mins
Leave from: London Euston to Manchester Piccadilly
***
Associated with an outstanding music legacy (it was the home of bands such as Oasis, the Stone Rose and the Smiths) and football Manchester is another great northern city to add into your UK travel itinerary. Manchester was also where my daughter lived for 4 years so I have asked for her top recommendations for visitors.
What to see and do in Manchester
Explore the Northern Quarter a trendy neighbourhood of Manchester with street art, bars and cafes. Pop into Federal for brunch and then Afflecks for cocktails and drinks.
The Lowry is a theatre and gallery complex situated in the Salford Quays area of Manchester. Take in a show or browse the art.
The second largest Chinatown in the UK with lots of great restaurants and shops. Head there for Chinese New Year celebrations and the best bubble tea anywhere.
More information | Chinatown | Salford Quays | Northern Quarter | Federal | Afflecks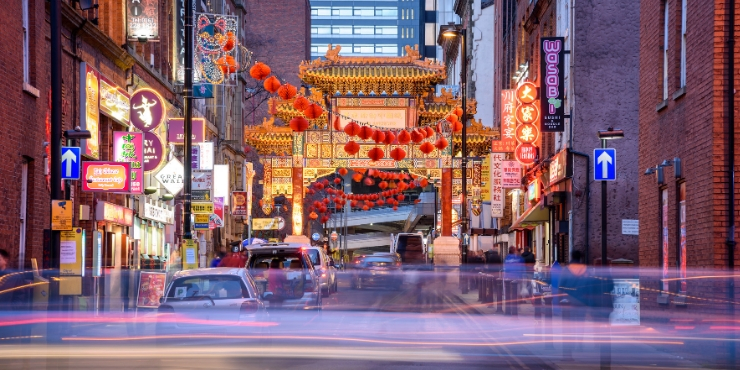 ---
NEWCASTLE
---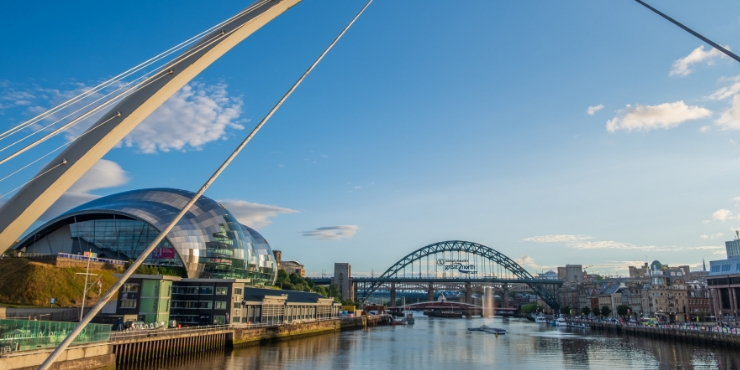 Distance from London: 247 miles
Time taken by train: 3 hours
Leave from: London Kings Cross to Newcastle Central Station
***
Situated in the ceremonial county of Tyne and Wear (and the historic county of Northumberland) Newcastle with its industrial heritage, famous nightlife, football team and Brown Ale is also my home city. If you are not from the UK you may find the distinctive regional accent – Geordie – a little difficult to understand but the warmth and friendliness of the people will easily make up for any difficulties.
Newcastle is also a great starting point for a road trip along the Northumberland Coast. With more castles than any other county and the remains of the Roman Wall stretching from Wallsend in the east to Cumbria in the west it is easy to spend a week or more exploring the sights of Northumberland.
What to see and do in Newcastle
The iconic structure and symbol of Newcastle the Tyne Bridge was opened in 1928. Strikingly similar to the Sydney Harbour Bridge (it was designed and built by the same company) it is however 3 times shorter and half the height of its Aussie twin.
Although technically in Gateshead (a town on the southern bank of the river Tyne) the Angel of the North cannot be missed when visiting Newcastle. Created by the sculptor Anthony Gormley and standing on a hill overlooking the A1 motorway this beautiful landmark welcomes visitors to the region. At 20 meters high and with a wingspan of 54 meters the Angel of the North is reputed to be the largest angel sculpture in the world. It is accessible by both car and public transport.
With great restaurants and bars The Quayside is the place to head for a night out in Newcastle. It is also home to the Gateshead Millennium Bridge (the world's only tilting bridge and yes another iconic bridge spanning the Tyne river) If you enjoy modern art the BALTIC art gallery can be found on the opposite bank or if markets are more your thing the Quayside market on a Sunday sells local produce and crafts.
Segedunum Roman Fort and Museum
To learn more about Roman Britain head to the Segedunum Roman Fort and Museum in Wallsend.
More information | Angel of the North | Segudunum Roman Fort and Museum | The Quayside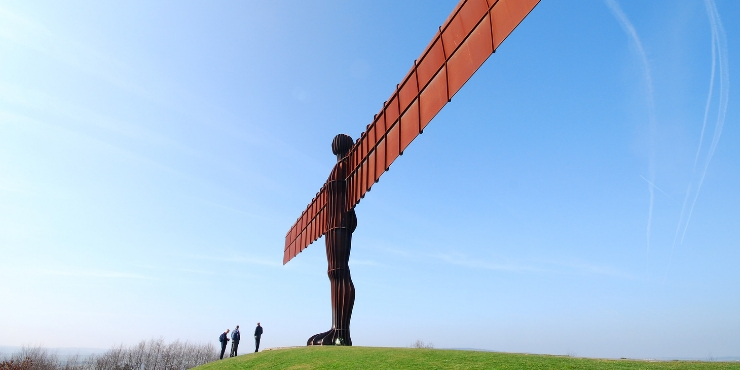 ---
DURHAM
---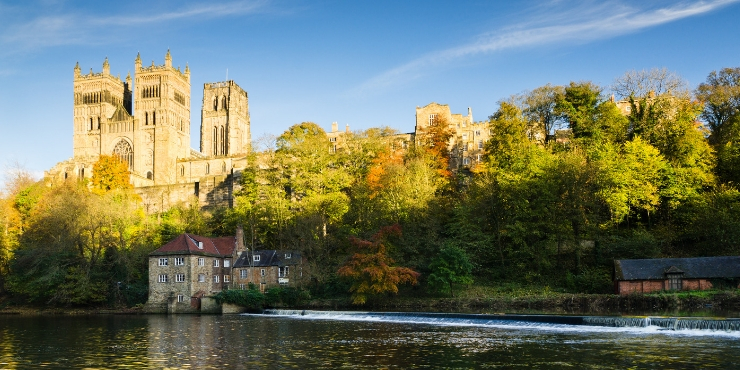 Distance from London: 234 miles
Time taken by train: 2 hours 50 mins
Leave from: London Kings Cross to Durham
***
The university town of Durham with its magnificent old centre, castle and cathedral (which are also jointly a UNESCO World Heritage Site) is one of England's most beautiful cities.
Durham is an easy day trip from London especially during the long sunny days of summer. If you are driving I would recommend making use of the Park and Ride scheme as parking in the city is difficult at the best of times. Make sure to head up the hill to the cathedral and castle and enjoy beautiful views over the River Wear.
What to see and do in Durham
Home of the Shrine of St Cuthbert construction of Durham Cathedral started in 1093. Built in the Norman style with huge stone pillars supporting a stone ceiling the the cathedral contains the remains of two saints – St Cuthbert and St Bede. Although the stained glass which filled the church was destroyed during the Reformation today you can enjoy the beautiful 18th century Rose window.
Opposite the cathedral is Durham Castle. The castle is another Norman construction designed to display the power of William the Conqueror over the rebellious natives who lived in the north. The castle now belongs to Durham University.
If you are spending a few days in Durham or road tripping round the north of England I would highly recommend a visit to Beamish Open Air Museum just outside Durham. The museum gives visitors a taste of life in the North East of England during the 19th and early 20th centuries.
More information | Durham Cathedral | Durham Castle | Beamish Museum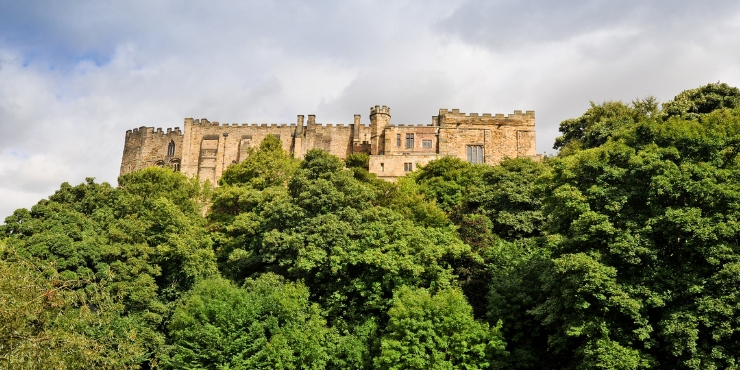 ---
YORK
---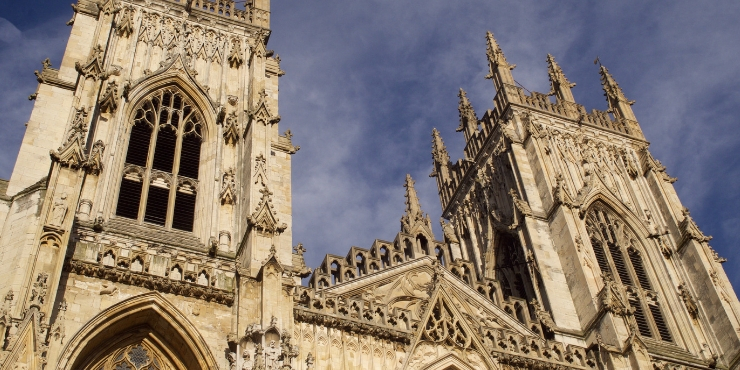 Distance from London: 174 miles
Time taken by train: 2 hours 50 mins
Leave from: London Kings Cross to York
***
This walled city in North Yorkshire with its beautiful Minster, cobbled streets and links to an ancient past involving both Romans and Vikings is the perfect destination for a weekend break or day trip. Easily accessible by train it is a compact and walkable city with great restaurants, quirky shops and lots of museums.
What to see and do in York
The Mister which dates back to the 7th century dominates the York skyline. Climb the Central Tower for great views of the city or take a journey through its interactive underground chambers and find out more about the history of York and the Minster.
If you like trains then a visit to the railway museum in York is a must. Entrance is free and there are some great trains to explore including the Mallard, a Japanese bullet train and Queen Victoria's favourite saloon.
Taking a stroll down the cobble-stoned Shambles is like stepping back in time. Dating back to Medieval England the street with its overhanging wooden buildings is filled with quirky shops.
Take afternoon tea at Bettys Tea Rooms!
An absolute institution in England so make sure you book well in advance. Open since 1936 enjoy tea and cakes in the beautiful art deco surroundings.
More information | York Minster | National Railway Museum | The Shambles | Bettys Tea Rooms in York | Visiting York with kids | Budget travel guide to York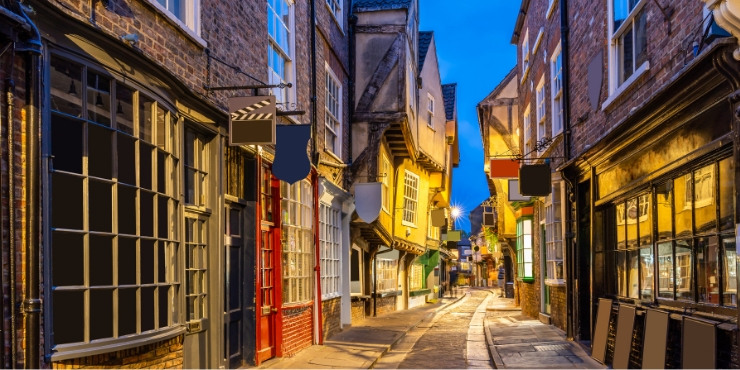 ---
CHESTER
---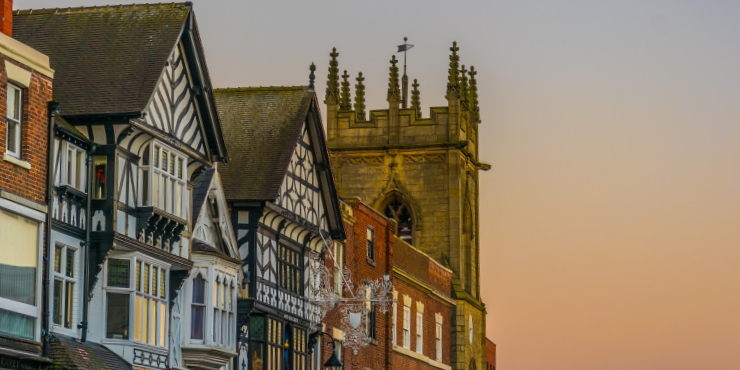 Distance from London: 163 miles
Time taken by train: 2 hours
Leave from: London Euston to Chester
***
Chester, like York is a walled city who also has its roots in Roman England. It is a pretty city with loads of character and boasts the most complete city walls as well as the largest Roman Amphitheatre in Britain. Don't miss the beautiful half-timbered houses on Watergate Street and Lower Bridge Street during your visit.
What to see and do in Chester
The Rows are galleries which form a second row of shops above those at street level. They have to be reached by steps and are the only shops built like this in the world. They are found along the main city centre streets and contain shops, bars and restaurants.
Walk the 2 mile circuit around the city and spot many historically significant sites along the way including the four main gates into Chester.
Chester Cathedral in particular the Cathedral Choir
Don't miss the beautiful 14th century stalls in the choir area of the Cathedral.
More information | The Rows | Chester City Walls | Chester Cathedral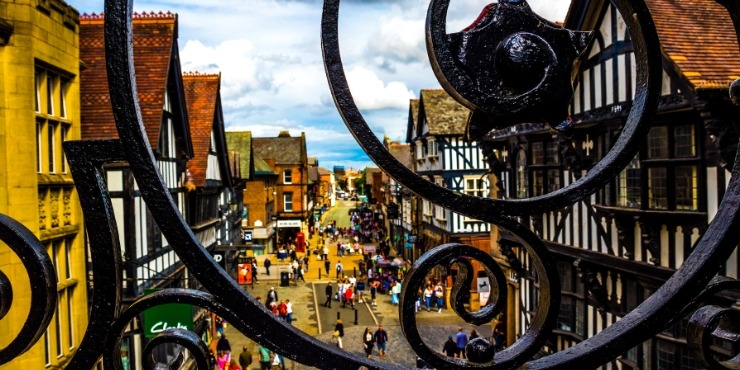 ---
BATH
---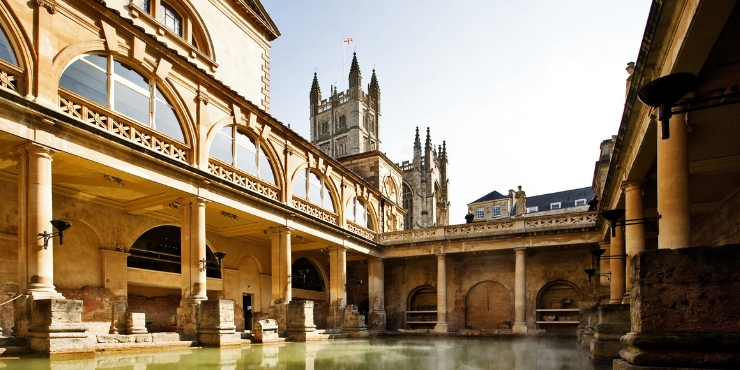 Distance from London: 94 miles / 152 km
Time taken by train: 2 hours 28
Leave from: London Paddington
***
The beautiful city of Bath is one of the most popular tourist destinations in England. With its Roman legacy, stunning architecture and quintessentially English character is merits at the very least a day to enjoy its sites.
What to see and do in Bath
Built over 2000 years ago the Roman Baths are one of England's top tourist attractions. Plan at least 2 hours to explore the Roman Temple, Bath House, Sacred Spring and museum. Don't miss the Grand Pump Room which is next to the Baths and serves refreshments including afternoon tea,
Admire the Royal Crescent
Built between 1767 and 1774 the Royal Crescent is a row of 30 houses laid out in a crescent shape. They are a beautiful example of Georgian architecture and incredibly expensive to buy! Take a selfie at the crescent then head over to the park for an ice cream and a stroll in the beautiful gardens.
More information | The Roman Baths | Grand Pump Room | The Royal Crescent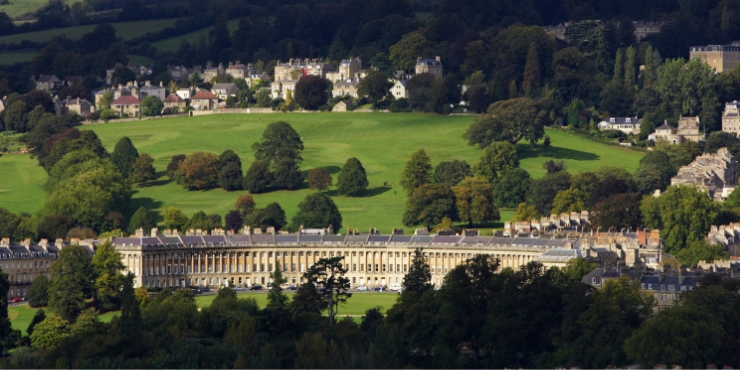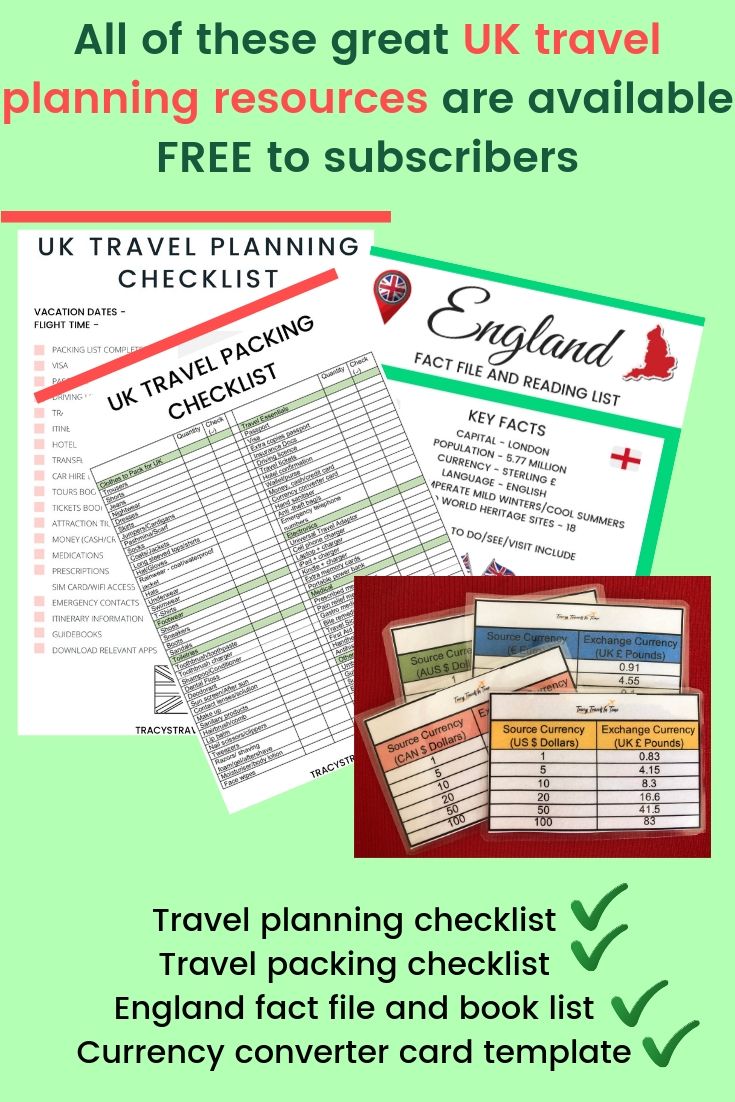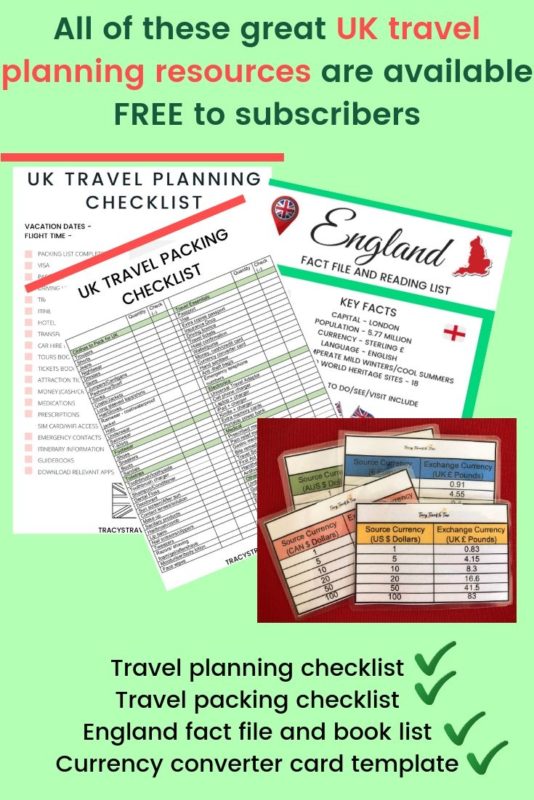 ---
BRISTOL
---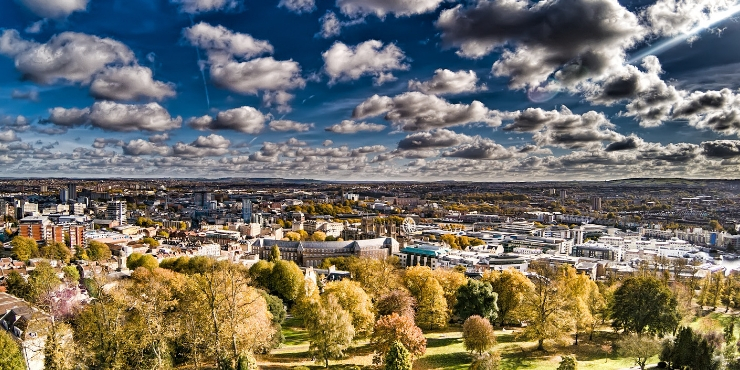 Distance from London: 104 miles / 167 km
Time taken by train: 1 h 49
Leave from: London Paddington
***
Bristol is the home of Banksy probably the world's most famous (and richest) street artist. It is also a great shopping destination with loads of independent retailers to enjoy. Food and drink is also topnotch in Bristol with numerous restaurants and cafes to choose from.
Before Banksy stole the limelight Bristol was synonymous with the work of Isambard Kingdom Brunel. Probably the most prolific mechanical and civil engineer in history Brunel built bridges, tunnels, steamships and railways and was one of the greatest figures during the Industrial Revolution.
What to see and do in Bristol
Clifton Suspension Bridge
Designed by Brunel this 150 year old suspension bridge is a toll bridge linking Clifton in Bristol with Leigh Woods in North Somerset. There are free tours available at 3pm on Saturdays, Sundays and Bank Holidays between Easter and October for those of you with an interest in engineering!
The Bristol Shopping Quarter is home to hundreds of shops, restaurants, cafes and attractions – shop, eat, drink and enjoy!
Take a walking tour of Banksy's art
If you are a fan of Banksy's work why not take one of 3 great free walking tours written by some Bristol locals to guide you around the work.
More information | Banksy walking tours | Bristol Shopping Quarter | Clifton Suspension Bridge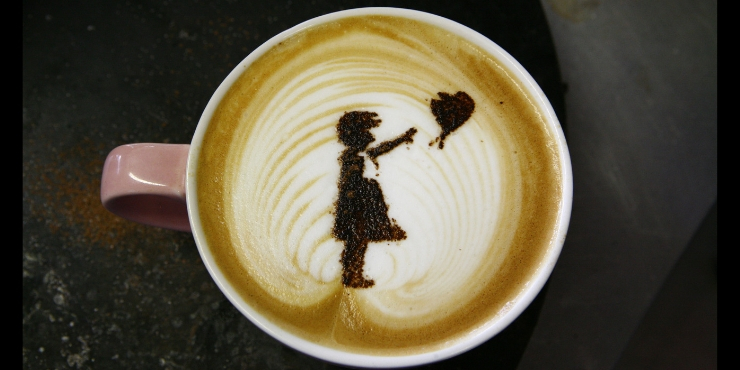 ---
OXFORD
---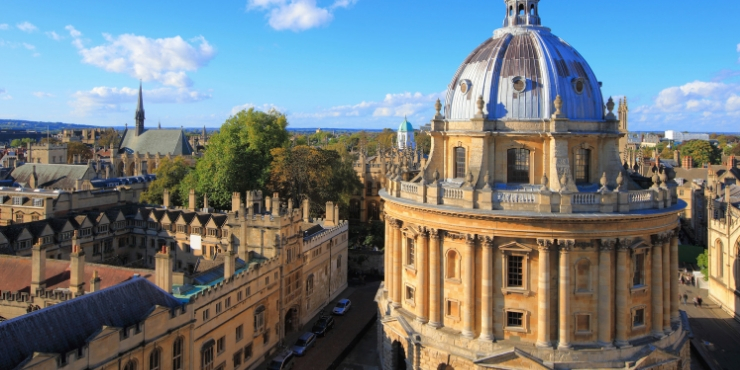 Distance from London: 52 miles / 83 km
Time taken by train: 1 hour
Leave from: London Paddington/ London Marylebone
***
One of my favourite cities to visit is Oxford. It is a compact and very walkable city with wonderful architecture to admire. The world famous Oxford University with its 38 colleges offers visitors a fascinating glimpse into English traditions and a way of life dating back hundreds of years.
What to see and do in Oxford
One of the most famous universities in the world Oxford University is comprised of 38 colleges. Founded in the 13th century its alumni include international heads of state including numerous British Prime Ministers, Nobel prize winners, famous authors, and many well known actors.
Wander the colleges and soak in the scholarly atmosphere of this famous seat of learning. Don't miss the Bodleain Library and Redcliffe Camera at the university.
If you are looking for a bite to eat head to the Covered Market. Opened in 1774 there are lots of shops and stalls to browse as well as a great choice of places for lunch.
If you decide to spend more than a day in Oxford I would recommend a trip to Blenheim Palace the home of the Duke of Marlborough. It was also the birthplace of Winston Churchill and is a designated UNESCO World Heritage Site.
More information | Bodleian Library | Blenheim Palace | Walking tour with a University alumni guide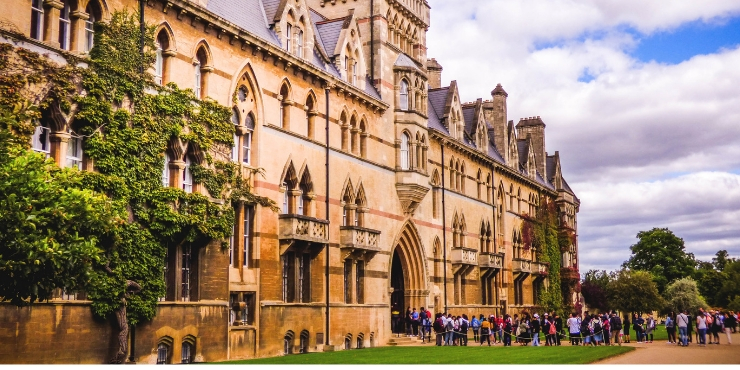 ---
BRIGHTON
---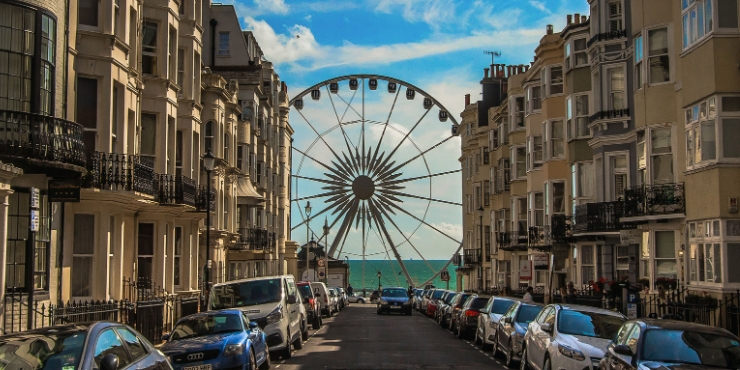 Distance from London: 47 miles (75 km)
Time taken by train: 1 hour 22
Leave from: London Blackfriars/ London Victoria
***
The charming seaside city of Brighton is located on the south coast of England. Popular during the 18th and 19th centuries as a destination for wealthy Londoners (including King George IV during his time as Prince Regent) its Regency architecture, beautiful parks and laid back atmosphere are not to be missed.
What to see and do in Brighton
The Brighton Pavilion, built by King George IV when he was Prince Regent and at enormous expense to the country, is opulently decorated and filled to the brim with exquisite furnishings.
Brighton's famous pier was opened in 1899. It is a Grade II listed structure and an iconic symbol of the city.
Brighton has a great atmosphere and there is no-where better to enjoy this than in The Lanes. Packed with restaurants, tea rooms, pubs and shops these narrow alleyways are a shopper's paradise.
More information | Brighton Pavilion | The Lanes | Brighton Palace Pier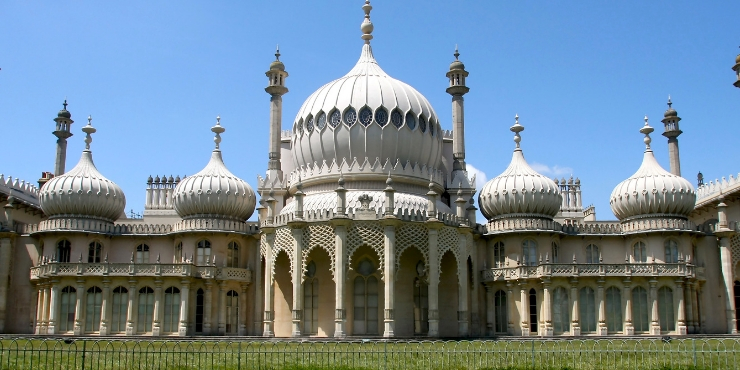 ---
Nottingham
---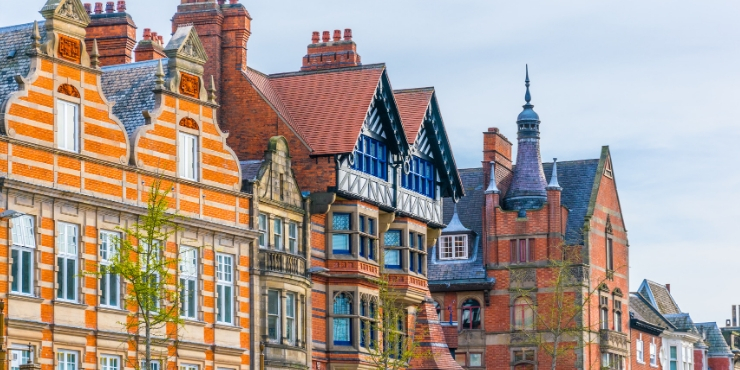 Distance from London: 108 miles
Time taken by train: 2 hours
Leave from: London St Pancras International to Nottingham
***
Think of Nottingham and the first thing that generally springs to mind is the legend of Robin Hood. You can visit the Robin Hood pub, eat fish and chips at the Robin Hood fish bar, take a selfie at the Robin Hood statue and even travel back in time with the Robin Hood experience.
What to see and do in Nottingham
At present the castle is closed until 2020 after receiving a huge grant for redevelopment but it promises to be a world class destination once completed. In the meantime here are some other great suggestions!
Built in the 1580s Wollaton Hall is set in 500 acres of beautiful parkland. The house itself is a magnificent example of Elizabethan and Jacobean archtiecture. Don't miss the beautiful deer who roam the grounds.
The largest market square in England sits in the heart of the city. Visit in December for the visiting German Christmas market.
Explore a network of over 500 caves underneath the city of Nottingham. The caves provided shelter during the bombing raids of WWII and have been used since medieval times by inhabitants of the city.
More information | Wollaton Hall | City of Caves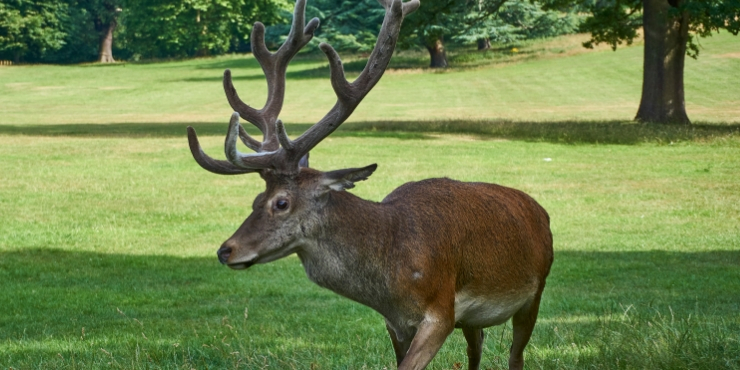 ---
LONDON
---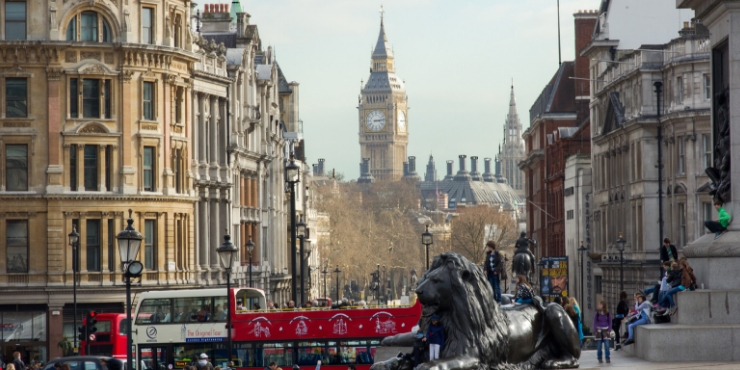 And of course no list of must-visit cities in England would be complete without including the capital London. London is a huge city with so much to see and do starting with the inevitable main sights of Big Ben, the Houses of Parliament, Buckingham Palace, and the Tower of London. If you are traveling to London for the first time you may enjoy reading my article about visiting London which provides a great introduction to the city.
If you enjoy shopping head to Covent Garden, Harrods and Oxford Street which always feature on my itinerary.
What to see and do in London
There is far too much to do and see in London to include in this short paragraph but I do have a number of posts to read which cover some great places and experiences. I am adding new posts all the time so why not subscribe to receive my monthly newsletter as well as access to my travel resource library? Here are a few ideas –
Love Botanical Gardens? Head to Kew Gardens
Love history? Head to the Tower of London
Love the Royal Family? Head to Buckingham Palace
Love shopping? Head to Covent Garden
Love museums? Head to the British Museum
Love art? Head to the Tate Modern
Love markets? Head to Borough Market
Love Harry Potter? Head to Leadenhall Market (Diagon Alley) and Platform 9 3/4 at Kings Cross Station
More information | Kew Gardens | Tower of London | Buckingham Palace | Covent Garden | British Museum | Tate Modern | Borough Market | Leadenhall Market | Platform 9 3/4
---
MAP SHOWING THE 12 BEST CITIES IN ENGLAND TO VISIT
---
Enjoy your UK city visit!
This post has hopefully given you some ideas in terms of which cities you would like to see when you visit the UK. More detailed itineraries and guides to each city are available with links under each section (more to come soon) so do read more to help plan your visit.
If you are planning to travel by train in the UK do read my comprehensive guide to UK train travel.comprehensive guide to UK train travel. It was written by my husband who worked for the railways in the UK for over 25 years and has traveled on nearly every line throughout England, Scotland and Wales.
Don't forget to join my free UK travel planning group on Facebook – it is a great place to chat and find out more about what there is to see and do in the UK as well as providing practical advice and tips to help you make the most of your trip.
YOU MAY ENJOY THESE POSTS ABOUT TRAVEL IN THE UK
PIN FOR LATER! BEST CITIES IN ENGLAND TO VISIT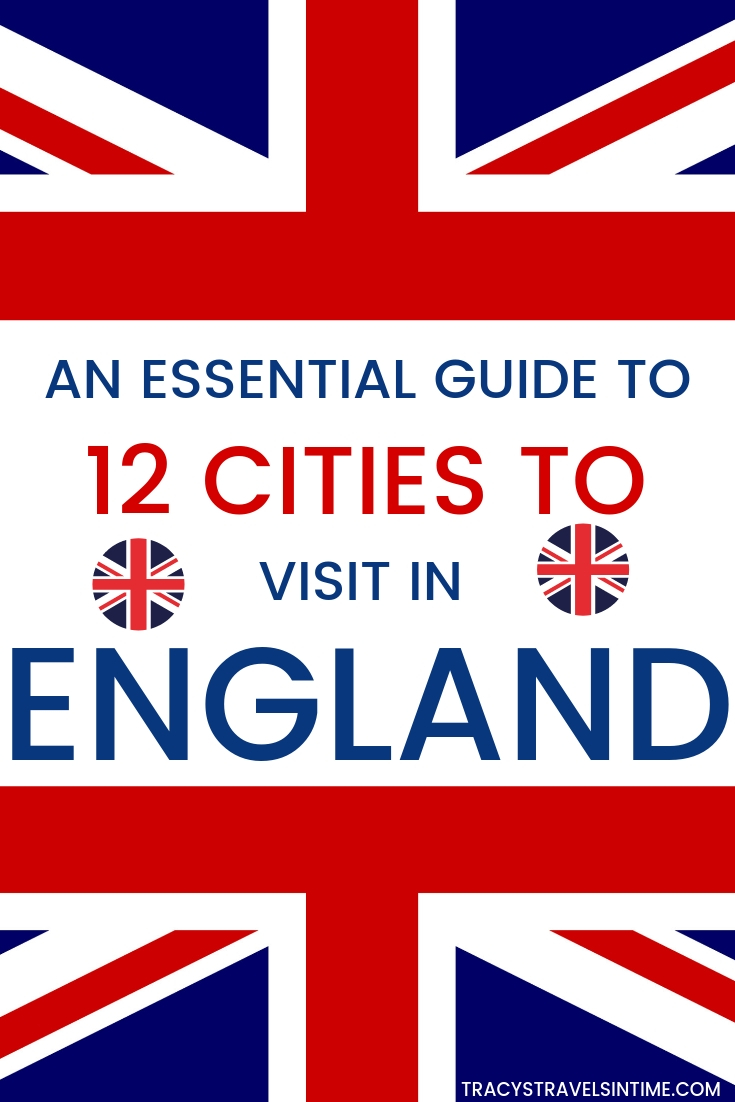 This post may contain compensated links. Please read our disclosure for additional information. As an Amazon Associate, I earn from qualifying purchases.
Over the last 50 years I have lived and worked in 7 countries on 4 continents and travelled to many more. I enjoy exploring and learning about new places and meeting people on my travels. History, reading, photography, nature and wildlife are my interests and I am ALWAYS researching and planning my next trip (preferably by train)
With a lifetime of travel experience, and a network of friends all over the world, I share genuine insider guides, recommended best book lists and train journey inspiration to help YOU travel authentically to some of the most beautiful places on earth.
Come and join me as I travel the world one country (and train journey) at a time!