This post may contain compensated links. Please read our disclaimer for additional information. As an Amazon Associate, I earn from qualifying purchases.
If you are planning a visit to the beautiful county of Northumberland in the north of England why not learn a little more about it before you go?
Northumberland with is stunning coastline, numerous castles and fascinating history provides a great setting for some excellent novels. The UK TV series Vera is based on the novels of Ann Cleeves and showcases the beautiful Northumberland landscapes.
Find out about of Northumberland's most famous heroines – Grace Darling – with fiction and non-fiction books on the list. Also discover what it is like to relocate to the least densely populated county in England from London with 3 kids in Judith O'Reilly's biography 'Wife in the North"
In this article I have gathered the best fiction and non-fiction books about Northumberland.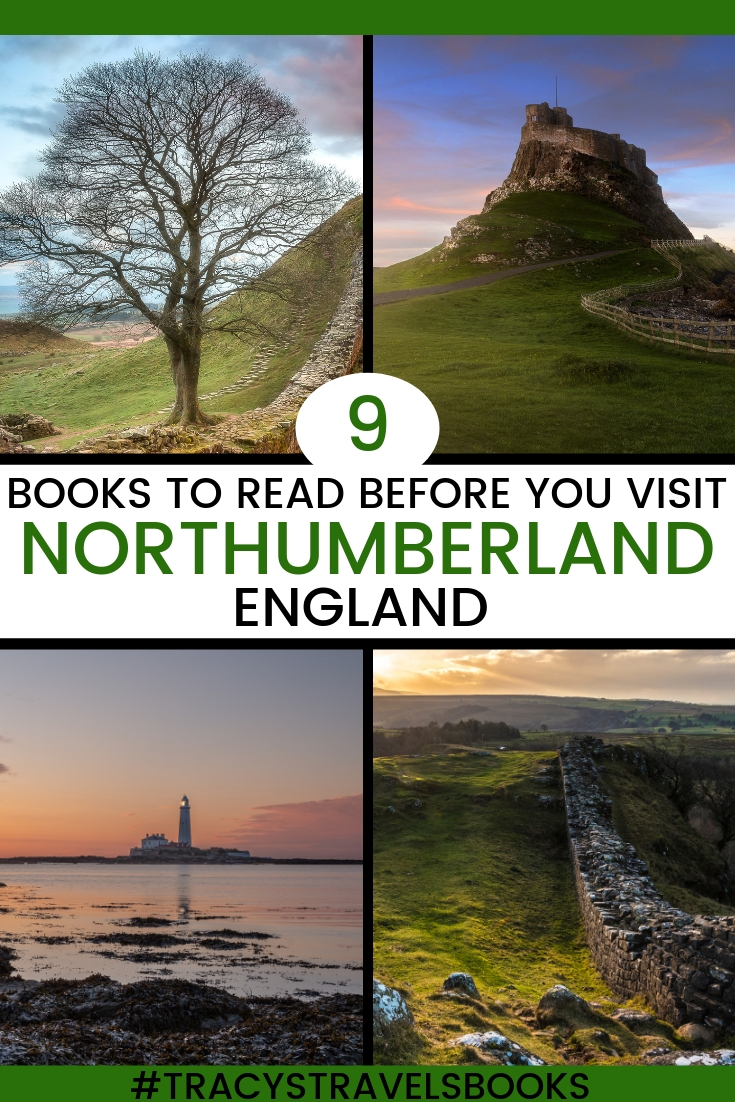 A selection of the best books about Northumberland. The selection includes guide books about Northumberland as well as fiction books set in this beautiful English county.
BEST BOOKS ABOUT NORTHUMBERLAND - FICTION
A selection of the best fiction books about Northumberland.
The work of the crime fiction writer Ann Cleeves will be familiar to fans of the TV series Vera. Set in Northumberland the brilliant yet distinctly unglamorous DI Vera Stanhope sets about solving complex cases while sharing the limelight with the backdrop of the beautiful Northumberland countryside and coastline.
Another great crime series set in Northumberland with DCI Kate Daniels leading the investigation into a double homicide in a sleepy north eastern village. There are a number of books in the series all set in the North-East of England.
This historical novel is based on the real life story of Grace Darling a heroine of the North-East. Inspired by the extraordinary female lighthouse keepers of the past 200 years this book is historical fiction at its finest.
BEST BOOKS SET IN NORTHUMBERLAND - NON FICTION
A selection of the best non-fiction books about Northumberland.
The story of Grace Darling and her daring rescue of survivors from the shipwrecked Forfarshire in 1838 is told in this beautiful illustrated book. The daughter if a lighthouse keeper the story of Grace can also be discovered at the Grace Darling museum in Bamburgh.
For those of you who enjoy learning about the history of a place this book is for you! Detailing the history of the region from the Romans to the Victorians find out where to see the oldest toilets in existence or why Northumberland became the home to warrior kings, saints and scholars.
BEST BOOKS ABOUT NORTHUMBERLAND - TRAVEL
A selection of the best travel books about Northumberland.
A comprehensive guide to Northumberland including information about the history, towns, heritage sites and more. Written by a local this guide is informative and easy to read.
A photographic journey through Northumberland with stunning images of beaches, castles and villages in this beautiful county.
The book comprises 36 short walking routes between 4 and 14 miles in Northumberland. There is something for everyone in this book.
Each walk has a description which contains information on the start/finish points, distance covered, total ascent, terrain, approximate walking time, grade, maps required, transport options, public toilets and refreshments, and is accompanied by 1:50k OS mapping.
UK Travel Planning Facebook Group
Check out my UK Travel Planning Facebook group – come and join us! It is a great resource to help plan your UK trip (or for inspiration for those wanting to explore more of the UK) – come and chat, ask questions and find out more about the UK.
***
I hope you enjoy this selection of books about Northumberland. If you enjoy reading about places before you visit you may enjoy reading my selections of books to read for various countries around the world.
If you are visiting Northumberland make time in your itinerary for a visit to Barter Books in Alnwick. It is one of the largest second hand bookshops in Europe and is housed in a beautifully converted railway station. You can read more about Barter Books by clicking this link.
READ MORE ABOUT NORTHUMBERLAND
I am originally from Northumberland and although I no longer live there I enjoy writing about this beautiful county, You may be interested in reading some of my other articles –
One of the best ways to explore Northumberland is by car and driving along the coastal route – find out more in this detailed guide to what to do and see along the way.
With more castles than any other English country you are spoilt for choice. Find out which 6 castles I recommend visiting if you are in Northumberland.
The most beautiful places to add into your itinerary when visiting the North-East of England. Includes top tips to make the most of your visit.
Find out what to see and do if you are planning a visit to the beautiful island of Lindisfarne in Northumberland.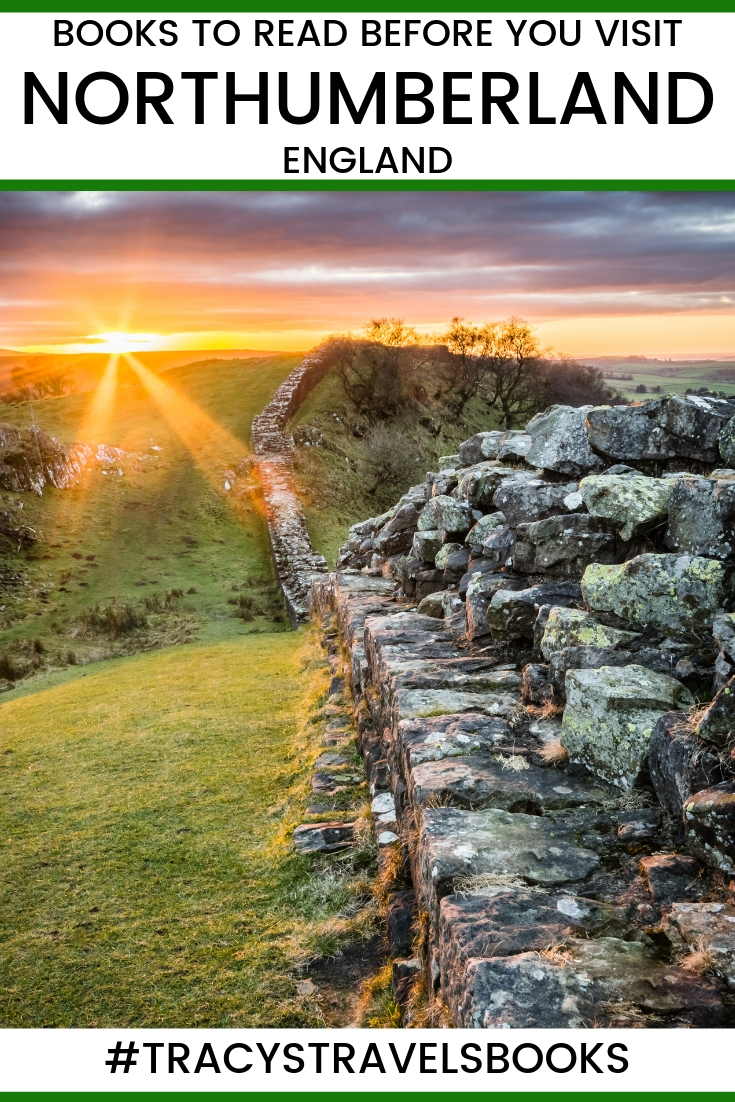 Over the last 50 years I have lived and worked in 7 countries on 4 continents and travelled to many more. I enjoy exploring and learning about new places and meeting people on my travels. History, reading, photography, nature and wildlife are my interests and I am ALWAYS researching and planning my next trip (preferably by train)
With a lifetime of travel experience, and a network of friends all over the world, I share genuine insider guides, recommended best book lists and train journey inspiration to help YOU travel authentically to some of the most beautiful places on earth.
Come and join me as I travel the world one country (and train journey) at a time!
This post may contain compensated links. Please read our disclaimer for additional information. As an Amazon Associate, I earn from qualifying purchases.