Northumberland is the northernmost county of England and borders Scotland to the north and the English countries of Durham, Tyne and Wear and Cumbria. With a population of 320,000 and no major cities, Northumberland is the least densely populated county in England.
The site of many battles between the Scots and the English Northumberland has more castles than any other county. While some castles are in ruins others remain inhabited to this day including Alnwick and Bamburgh Castles. If you are a Harry Potter fan you may recognise Alnwick Castle as it made an appearance in two of the films.
With its wild and rugged coastline and beautiful moorlands, gardens, beaches and quaint market towns you are spoilt for choice with so many wonderful places to visit in Northumberland.
It can be quite overwhelming to decide where to visit when there is so much to see and do. You may be wondering…
1. Where are the best days out in Northumberland?
2.When is the best time to visit Northumberland?
3.Which castles are the best to visit in Northumberland?
4.Where should we stay in Northumberland?
5.How to plan a drive along the Northumberland Coastal Route?
In this article, you will find answers to all these questions. As well as recommending 10 of the most beautiful places to visit in Northumberland there is additional practical information at the end to help you plan your trip.
Top 10 places to visit in Northumberland
1. Alnwick Castle and Garden
By Kathi Kamleitner from Watch Me See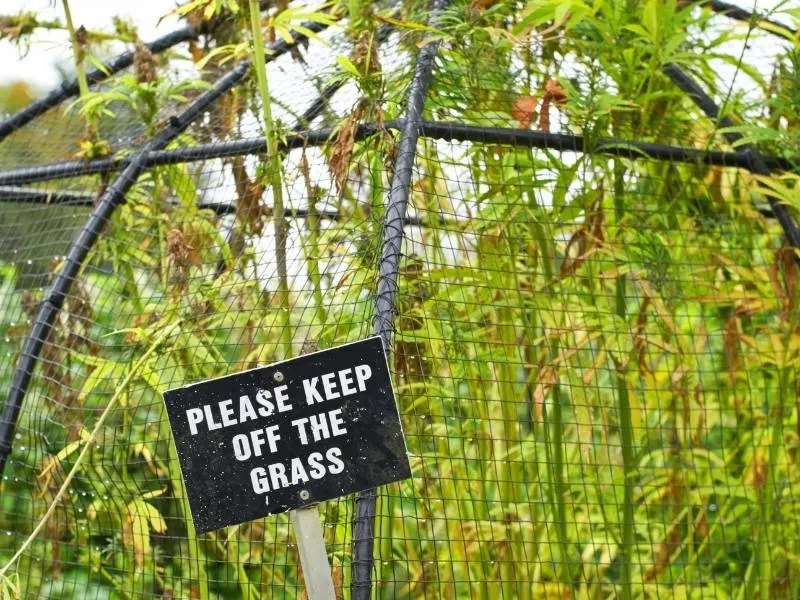 I visited Alnwick Castle & Garden as part of a day trip from Edinburgh, but even though I had been to other places around Northumberland before, it was and still is my absolute highlight in the region!
The oldest parts of the castle are as old as the 11th century and as if a thousand-year-long history was not enough, it also featured in a variety of movies and TV shows, like Harry Potter, Robin Hood and Downton Abbey. So whether you are a history buff or a film tourist, you will love laying your eyes on this medieval beauty!
The castle is owned by the Duke of Northumberland and inside the castle you can see photographs and memorabilia of the family dotted between antique furniture and art. The castle may have been remodelled a few times to accommodate a few comforts of modern life, but it still has a very medieval feel to it.
I loved walking around the castle grounds inside the massive walls. It is where Harry Potter and his friends first learnt to fly and Potter fans can go into full wizard/witch mode by taking one of the broomstick training sessions offered by the castle.
Alnwick Garden is the brainchild of the Duchess of Northumberland – a widespread landscaped garden with several themed areas. There is a cherry orchard with swings between trees, a fenced off section filled with poisonous plants, a beautiful rose garden and the impressive Grand Cascade at the centre.
The entrance fee is a bit hefty, particularly if you get a combi ticket for the castle and garden, but there is so much to explore and discover, you can easily spend an entire day between the two attractions!
Read more about things to do and see in Alnwick.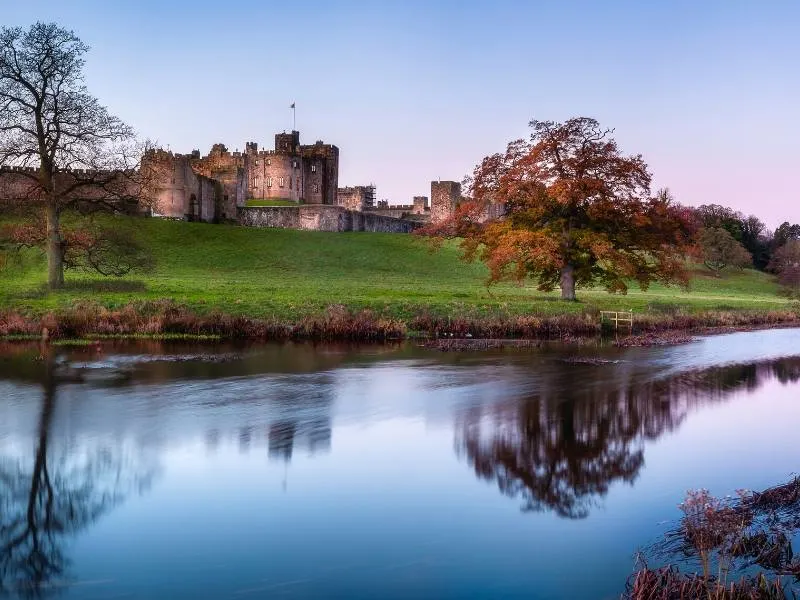 2. The Farne Islands off the Northumberland Coast
by Sarah Carter from Northumberlands Best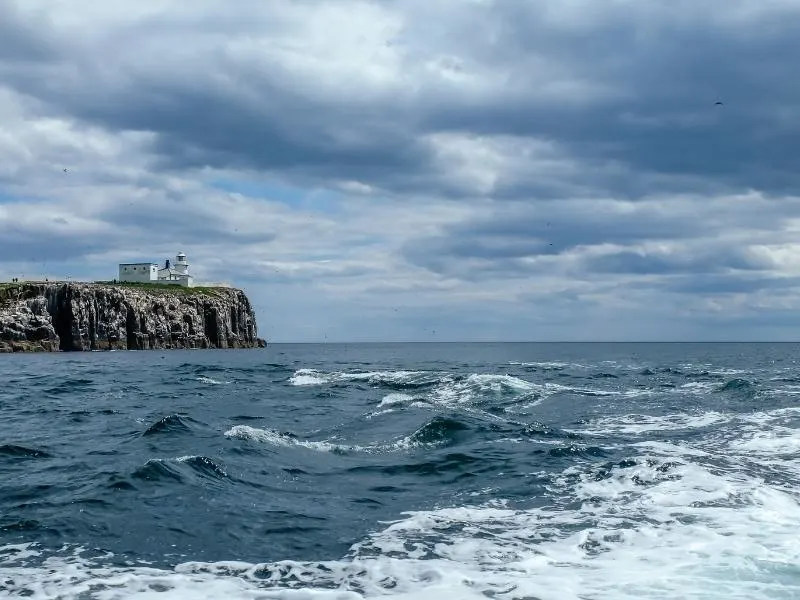 How could you not visit Sir David Attenborough's favourite place in the UK? The Farne Islands are a group of islands off the Northumberland Coast, most commonly visited from the town of Seahouses.
Even on a boat trip, without landing on the islands you'll be able to spot up to 23 varieties of seabirds – from razorbills to puffins and guillemots. The island group is also home to Atlantic seals – housing the largest breeding colony in England with around 1,000 pups born here each autumn.
The islands are owned by the National Trust, so there is a fee to pay to land on them, although this is waived for trips to the Longstone Lighthouse. Here (and in the museum in Bamburgh) you can follow the story of Victorian heroine Grace Darling.
At just 22 years of age, she, with her father William, who was the keeper of Longstone Lighthouse, rescued survivors of the stricken steamer SS Forfarshire in 1838.
Visit the Farne Islands and you'll see national history, women's history and also natural history. It's a beautiful place and a stunning natural environment.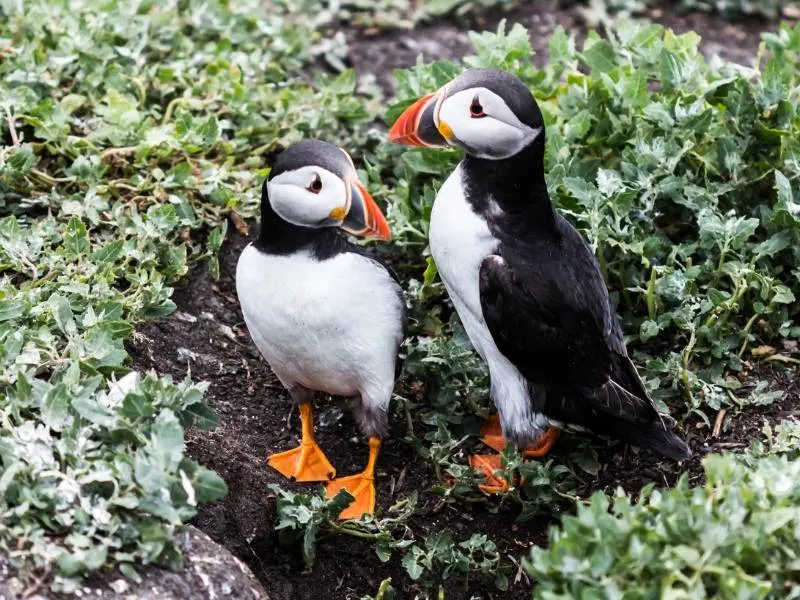 3. Visit Morpeth
by Ron and Michele of Legging It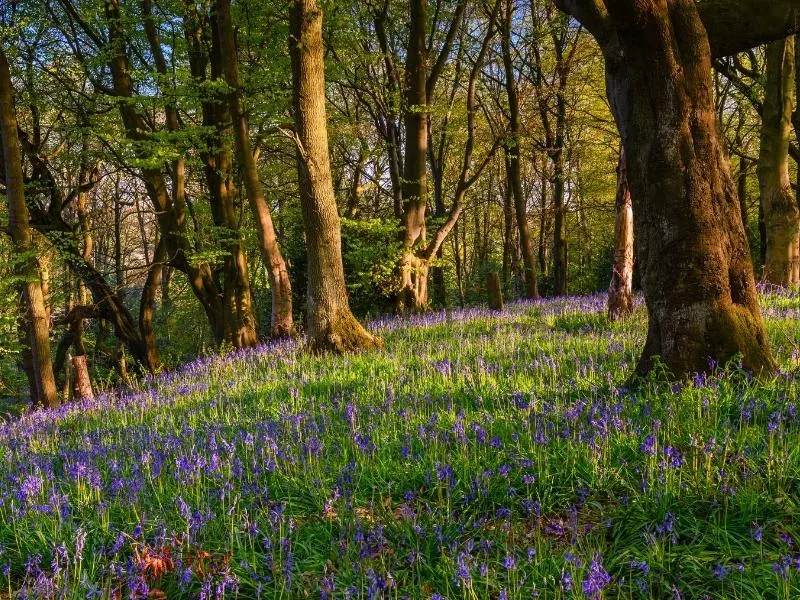 Morpeth is a town not to miss on your visit to Northumberland, nestling on the banks of the River Wansbeck you can meander along it's banks enjoying the beautiful parklands and the views across to the town. There are now plenty of bridge crossings but if you are after a bit of history you can use the Steppe Stones to take you across from one side to the other.
If you like gardens the William Turner (the Botanist not the Painter) Gardens and Millennium Gardens are both nice places to stop of and enjoy the flowers and visiting birds.
Another famous resident was suffragette Emily Davison, you can find a memorial to her in St Mary's Church and she is buried in the family plot there.
The Chantry Bagpipe Museum (yes there are bagpipes outside Scotland) is also worth a visit as it gives you an interesting insight into the history of bagpipes.
If you are visiting around October they also have a food festival where you can enjoy a huge variety of local food and entertainment. Morpeth is a great little town, it is big enough to keep you busy for a couple of days while still small enough that you are not surrounded by people all the time, this makes it the perfect base to explore more of Northumberland.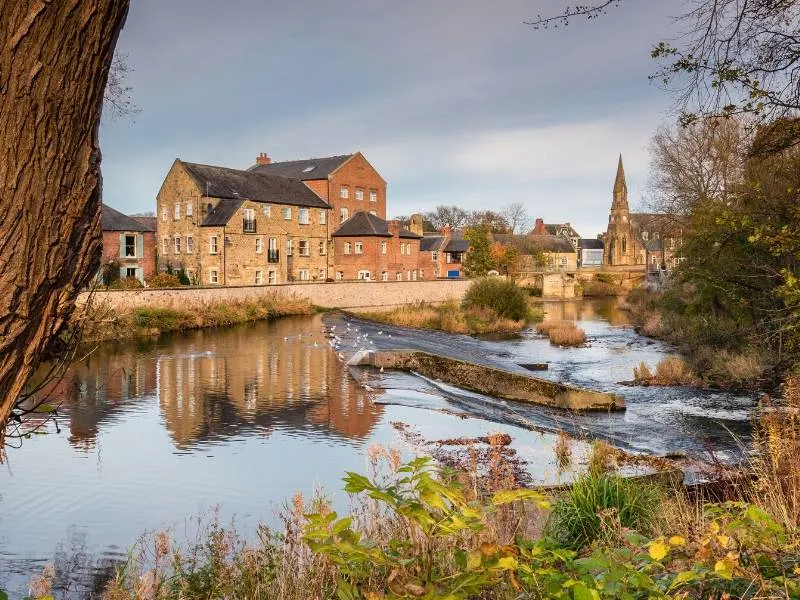 4. Dunstanburgh Castle
by Heather and Pete from The Conversant Traveller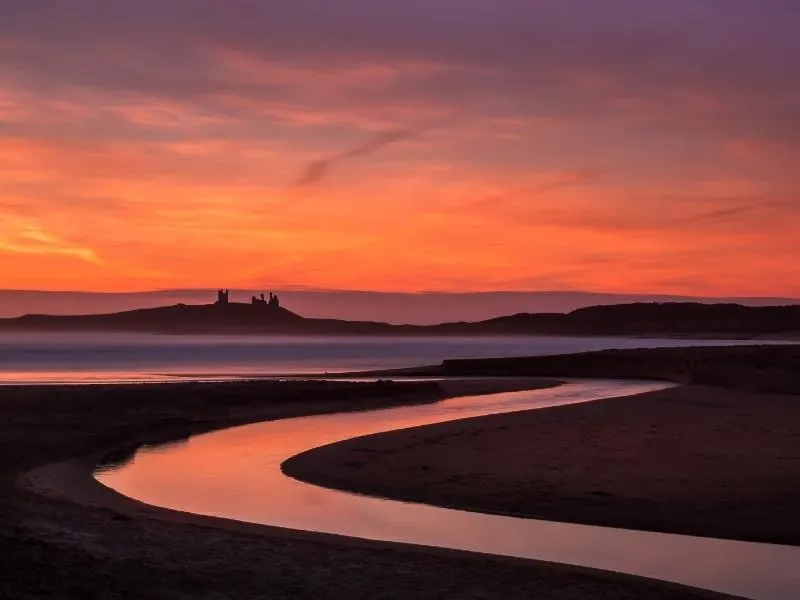 Northumberland isn't short of castles, so it can be hard to choose which to visit during your stay.
One of our favourites is Dunstanburgh Castle, a mysterious and dramatic ruin standing proudly on a remote windswept headland, just a half hour easy walk from the tiny and beautiful fishing village of Craster.
Built at the beginning of the 14th Century, Dunstanburgh Castle survived sieges and fierce fighting during the Wars of the Roses, and was captured more than once, but later fell to ruin and today is one of the most iconic sights to visit in Northumberland.
The twin-towered keep is perhaps the most impressive remaining feature, with superb views along the coast towards Bamburgh Castle. Yet the best views are from afar, as you approach Dunstanburgh along the coastal footpath.
Whilst you're exploring the castle, don't forget to check out the towering cliffs and seabird colony behind the castle, it's a great spot for a picnic and endless views out to sea.
The castle is free to National Trust and English Heritage members, and parking is in Craster Village. Incidentally, it's worth spending some time in Craster after your castle visit, to watch the fishermen bobbing about in their boats, and to try the famous kippers, apparently a bit of a favourite with the Royal Family!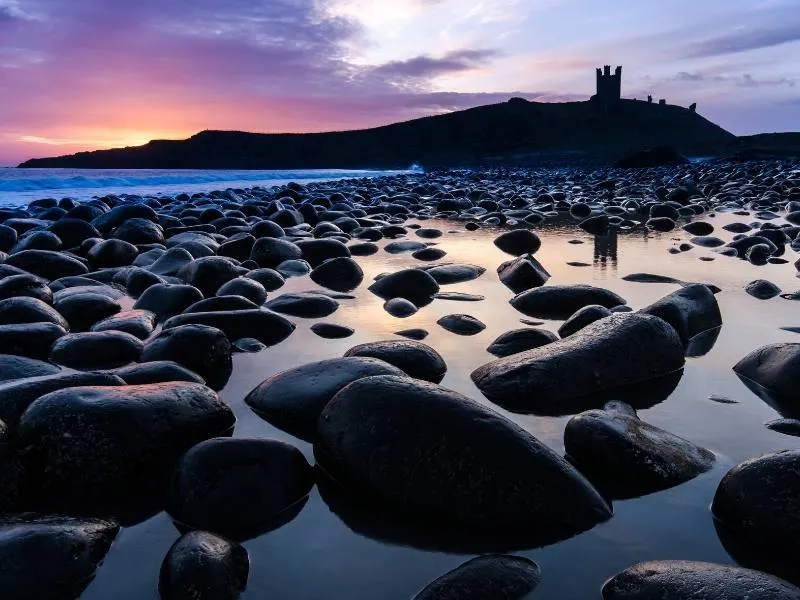 5. Walk Hadrian's Wall
by Laurence from Finding the Universe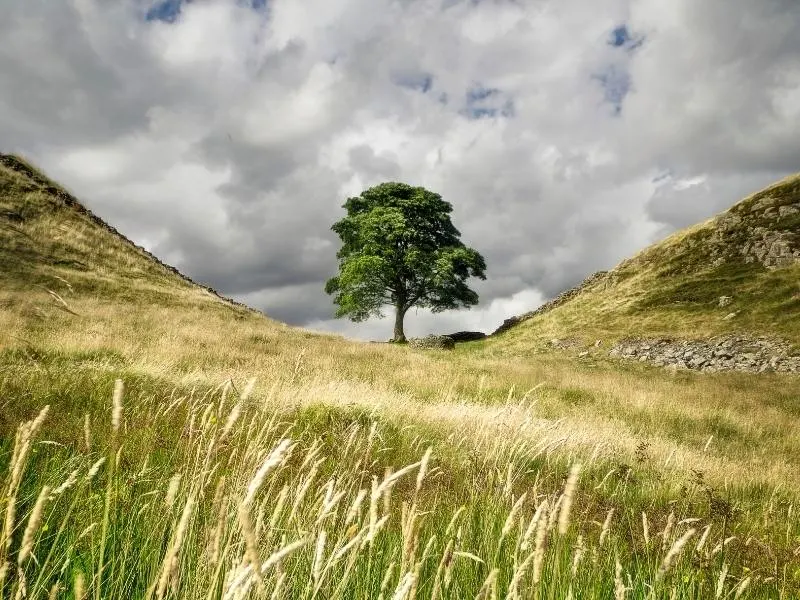 A long time ago, the Romans built themselves a big empire across Europe. They did pretty well at conquering large swathes of the continent, but somehow the wild north of the UK – which we call Scotland today – managed to elude their grasp.
The war-like Pictish people were having none of it, and after some failed attempts at conquest, the Romans decided that maybe a fairly damp corner of the British Isles wasn't worth losing men over, so they decided to wall it off.
Hadrian's Wall was the result – a spectacular metres high eighty mile long fortified wall that stretched from one side of England to the other, and which marked the northern boundary of the Roman empire in the UK. It was named for the Roman Emperor of the time, Hadrian, and took less than six years to build.
This wall stood as an effective barrier for 300 years, until the Roman Empire fell. In that time it was home to tens of thousands of people, responsible for defending the wall from invaders, as well as all the people whom such a mass of people attract, from market traders to tradespeople, and more.
With soldiers and slaves sourced from the entire empire, it was also a truly multi cultural location, even if it wasn't exactly a popular posting thanks to the weather.
Today, much of the wall has gone, but parts remain. A popular hike follows the path of the wall from end to end, and there are various archaeological sites along the route where you can see the remains of Roman encampments. It's a must for anyone visiting Northumberland, or taking a UK road trip.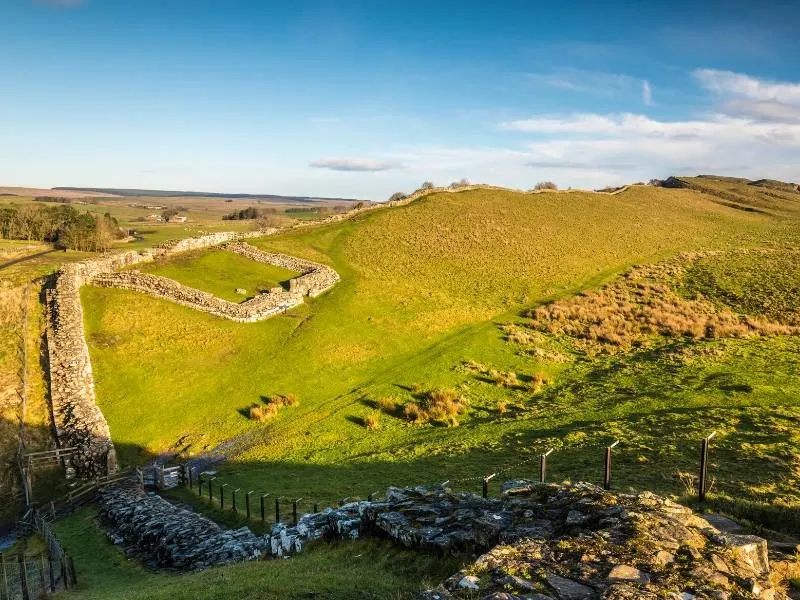 6. Howick Hall & Gardens – home of the Earls Grey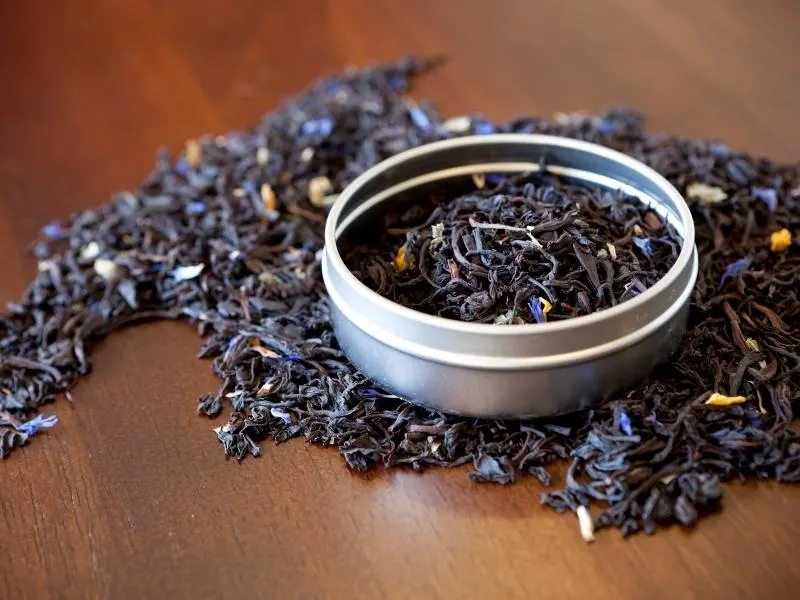 Do you enjoy Earl Grey tea? Howick Hall is the residence of the Earls Grey and the birthplace of the tea that bears its creator's name. Take a stroll through the gardens and arboretum before retiring to the Earl Grey Tea House which is exclusive to visitors to the Hall.
Pour yourself a cup of tea which was especially blended for the 2nd Earl Grey by a Chinese mandarin to suit the water from the spring at Howick.
Apparently, the bergamot was added to counter the taste of lime that was in the local water. The tea proved popular and the rest is history! Apparently, as the family did not register a trade mark for Earl Grey they have made not a penny from it!
Howick Hall is not open all year round so do check the website for further details. Season tickets are available which cost £28 single and £48 double. Alternatively, pay £7.70 for adults and £6.60 for the over 60's. Children are free.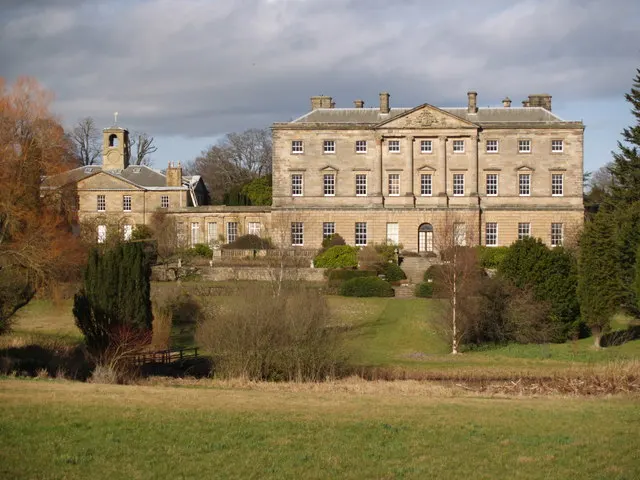 7. Bamburgh Castle
As you enter the sleepy Northumbrian village of Bamburgh, prepare to be greeted by an epic castle staged on a chunk of volcanic rock. Bamburgh Castle is a beautiful, imposing structure which looks good from every angle; grab a photo with the village's cute cottages and street lanterns in the foreground, or wander over the sand dunes for a view from the beach.
There are mentions of a wooded fortress on the site as far back as the 6thcentury, however the striking stone castle you see today came much later.
Over the years, the castle has seen many an interesting character within its walls: Vikings, ancient kings and the Normans. After seeing a 'for sale' ad in the newspaper, Lord Armstrong of Cragside bought Bamburgh Castle in 1894 and spent the last years of his life restoring it.
Today it is the ancestral home of the Armstrong family, and is one of Northumbria's most impressive castles. Wander through the stunning Kings Hall, watch a live archaeological excavation and learn about the castle with a guided tour or audio tour.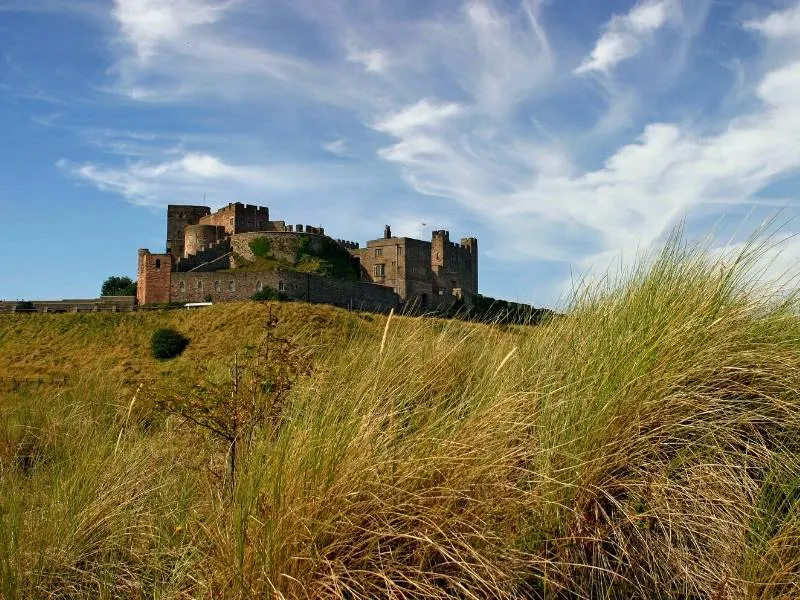 8. The Holy Island of Lindisfarne
Lindisfarne or Holy Island as it is known locally can be accessed via a causeway. It is important to check tide times prior to visiting the island or you may find yourself unable to drive to the island or back onto the mainland!
Famous for the Lindisfarne Gospels the island was repeatedly plundered by the Vikings. Lindisfarne Priory is acknowledged as one of the most important centres of early Christianity. The initial resting place of St Cuthbert and home to the most celebrated illuminated books in the world Lindisfarne should be a definite on any itinerary to Northumberland.
Purchase some locally brewed mead on the island and stroll to Lindisfarne Castle which was built with stones from the Priory (demolished during the dissolution of the Monasteries)
Learn more – Things to do on the Holy Island of Lindisfarne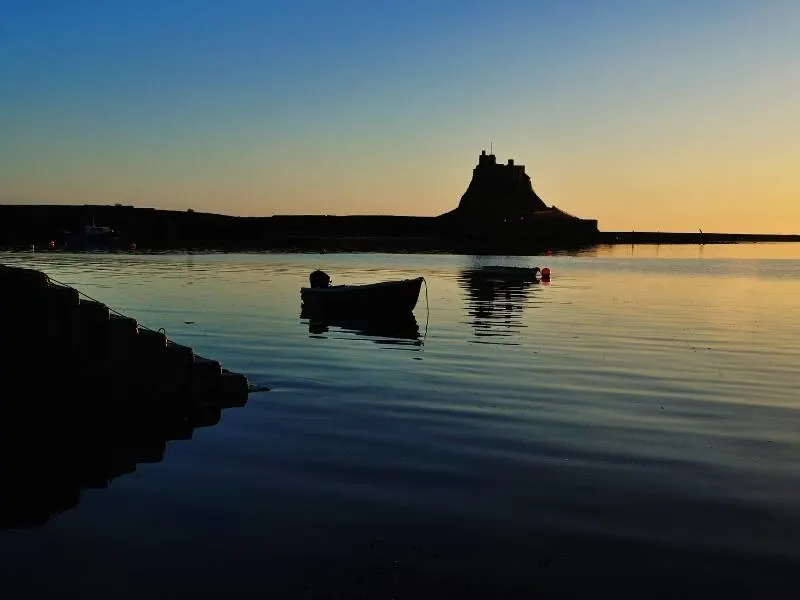 9. Hexham
Hexham is a thriving market town in Northumberland and also the place of my birth!
Hexham Abbey is the main historical attraction in the town. It was built in AD474. The crypt of the original monastery survives and incorporates many stones taken from Roman ruins in the area. Hexham as a border town has been the site of many skirmishes throughout history.
Hexham is also home to England's first purpose-built prison built in 1330-3. Take a visit and discover a wide-range of family-friendly activities including the chance to meet the gaoler!
If markets are more your thing then pop into Hexham on market days – Tuesdays and Saturdays weekly.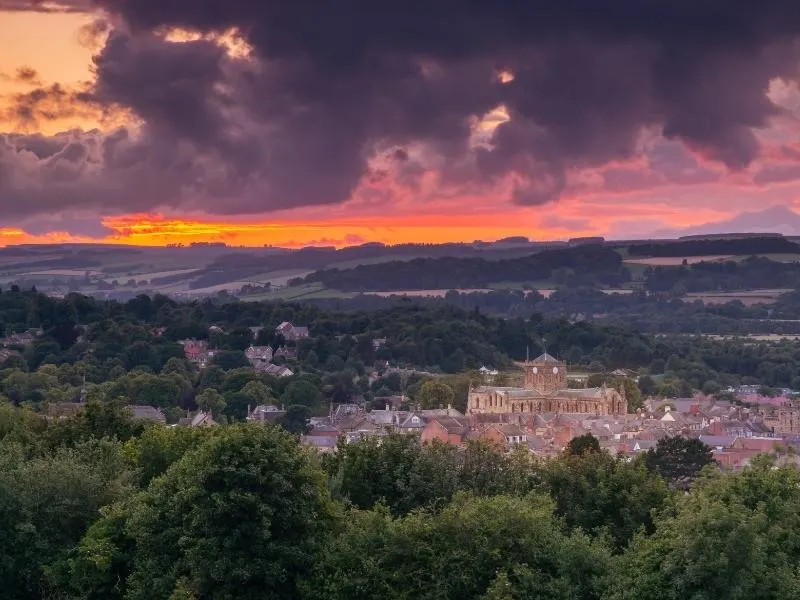 10. Visit Northumberland National Park
Begin your adventure by visiting the Sill which is a brand new landscape discovery centre. This will inspire you to explore further and discover more of the land around.
From there visit Hadrian's Wall a UNESCO World Heritage Site which spans the park from east to west. Stop and walk the ancient roman wall and visit some of the larger sites such as Chesters Roman fort or the remains of a third-century Roman temple Bocolitia.
Northumberland National Park offers amazing stargazing opportunities and forms part of the Northumberland International Dark Sky Park. The park is also Europe's largest area of protected night sky and is officially the best place In England to enjoy the heavens.
A number of sites have been identified as perfect Dark Skies Discover Sites such as Cawfields, Stonehaugh and Harbottle.
While walking the park keep an eye out for wildlife including roe deer, wild goats and the beautiful native red squirrel.
And finally a visit to Northumberland National Park would not be complete without a visit to the Sycamore Gap tree. This tree is one of the most photographed in the country and stands in a dip in Hadrian's Wall in the park. It has (in 2016) won the award for English Tree of the Year from the Woodland Trust.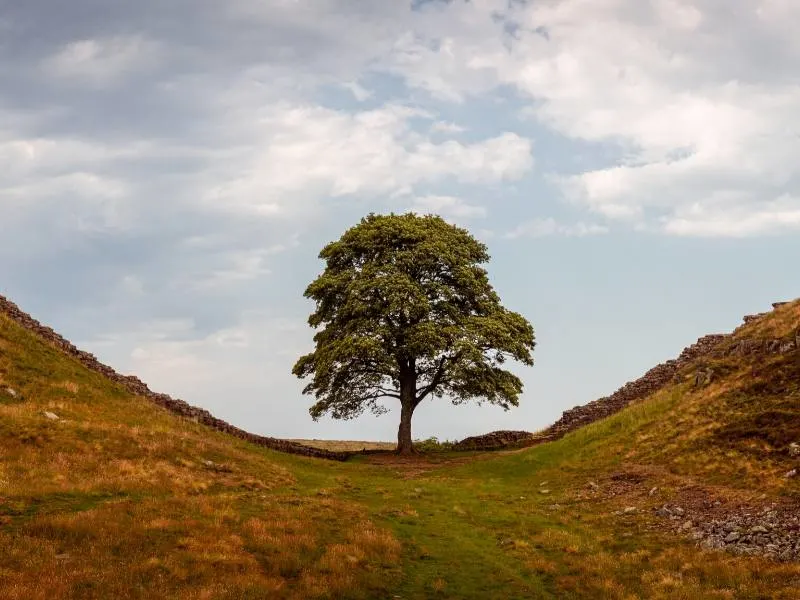 Tips and things to know when visiting Northumberland
Alnwick is pronounced "Ann-ick"
The North-East coast of England can be cold and windy all year round so pack accordingly! It can be hot in summer and when it is there is always the possibility of a sea fret – which is a cool mist that covers the coast and the temperature will drop considerably. If there is a sea fret drive inland! Check out my UK packing guide which suggests what to pack for all season.
Parking can be extremely difficult in summer particularly in popular places like Bamburgh so go early or prepare to wait a while or walk a long way!
Be careful of the birds when it is nesting season or you will be swooped! (or pooped on)
Check for low tide before you go to Holy Island!
Carry change for parking!
Recommended tours of Northumberland
If you are pushed for time or prefer to take a tour of some of the beautiful places mentioned in this article I recommend some of the following options from Get Your Guide.
Hadrian's Wall: 2-Hour Guided Tour
Travel back 2000 years to a time when Hadrian's Wall was a frontier, a place where two cultures collided, on this award-winning tour.
Find out more about Roman history with a local guide, and delight in scenic views of the Northumberland National Park.
Hexham: Hadrian's Wall and The Romans Full Day Guided Tour
Embark on an award-winning full-day tour that transports you back 2000 years in time.
With an expert guide, explore Hadrian's Wall, a frontier where two cultures collided, and uncover what life was like for the locals and the Romans at the time.
Alnwick Castle & Holy Island Tour from Edinburgh
Enjoy a full‐day tour that takes you across the Scottish border to the northeast coast of England.
Learn about the historic rivalries, visit the Holy Island, and stop to see Alnwick Castle, made famous by its appearance in the Harry Potter film franchise.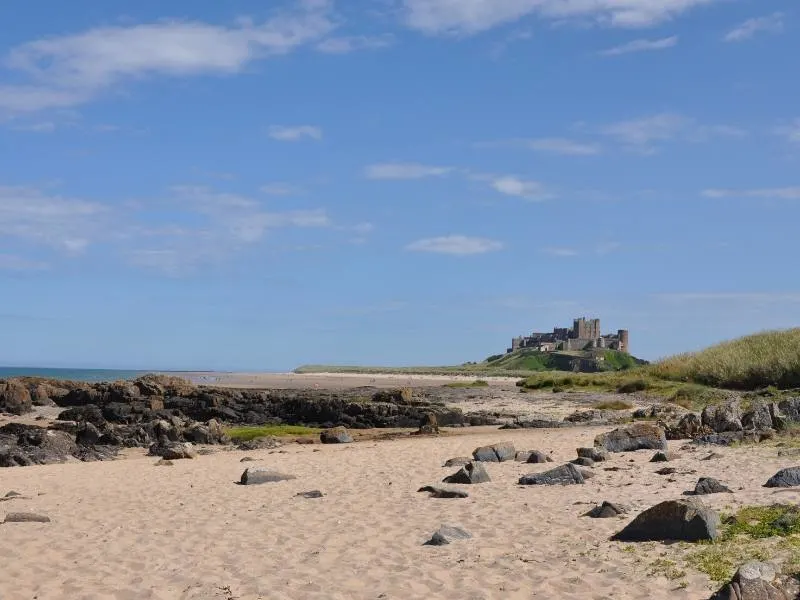 Accommodation options in Northumberland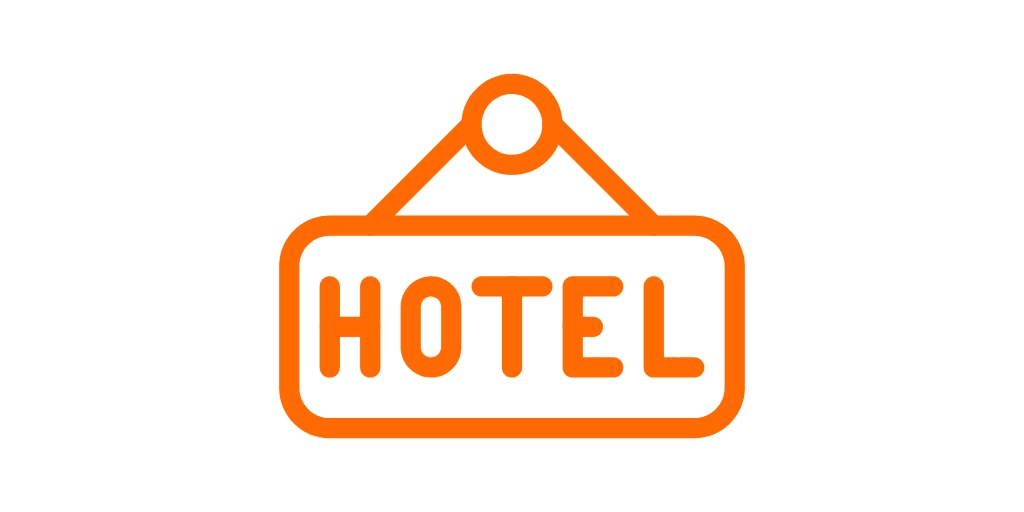 Choosing accommodation for your holiday in Northumberland can be overwhelming with the vast amount of choices available.
Click here for a selection of the best seaside cottages to stay in on the Northumberland Coast.
Click here for the best places to stay in Northumberland for a range of travel styles and budgets.
Enjoy your stay in Beautiful Northumberland!
I am sure you will have lots of ideas for places to visit in Northumberland after reading this article! Whether you are spending a weekend, a week or simply looking for day trip ideas Northumberland is a beautiful destination.
For more planning ideas why not join my free Facebook group?
I am originally from Northumberland and although I no longer live there I enjoy writing about this beautiful county, You may be interested in reading some of my other articles –
Although this is a wonderful journey by train the best way to see the area is by car. This guide has all the information yo need to plan your trip along the coast of Northumberland.
If you enjoy reading about an area before you visit (like me!) why not check out this selection of books all about the county of Northumberland.
With more castles than any other county you can spend a few weeks just visiting them all! This guide tells you about 6 of the best including Alnwick and Bamburgh.
Do not visit Alnwick without a trip to this bookshop – arguably the best second-hand bookshop in the entire world!
100 places to visit in the UK – organised by region. How many have you seen?
Practical tips to help plan your trip to this beautiful English county