This post may contain compensated links. Please read our disclaimer for additional information. As an Amazon Associate, I earn from qualifying purchases.
(This post about things to do in Lake Bled was updated in October 2018)
One of the most popular destinations in Slovenia is Lake Bled. Situated only 55 kms north west of the capital Ljubljana. The lake and adjoining town of Bled can be found on the edge of Triglav National park. Surrounded by the Julian Alps (named after Julius Caesar) which stretch from Italy to Slovenia this is an area famed for its natural beauty.
Lake Bled is becoming a very popular destination for tourists so can be extremely busy particularly in July and August. Don't avoid visiting Lake Bled if this is the only time you can go. It really is like something out of a fairy tale – a stunning lake, a tiny island with a church and a castle perched on a cliff top overlooking it all.
Whilst it is possible to visit for a day trip though I would recommend a longer visit if you can as there are lots of things to do around Lake Bled.
These are my top recommendations of things to do in Lake Bled –
Take a pletna to Bled Island

Visit Bled Castle

Try the famous Bled cake

Take a swim in Lake Bled

Go for a stroll (or bike ride) around Lake Bled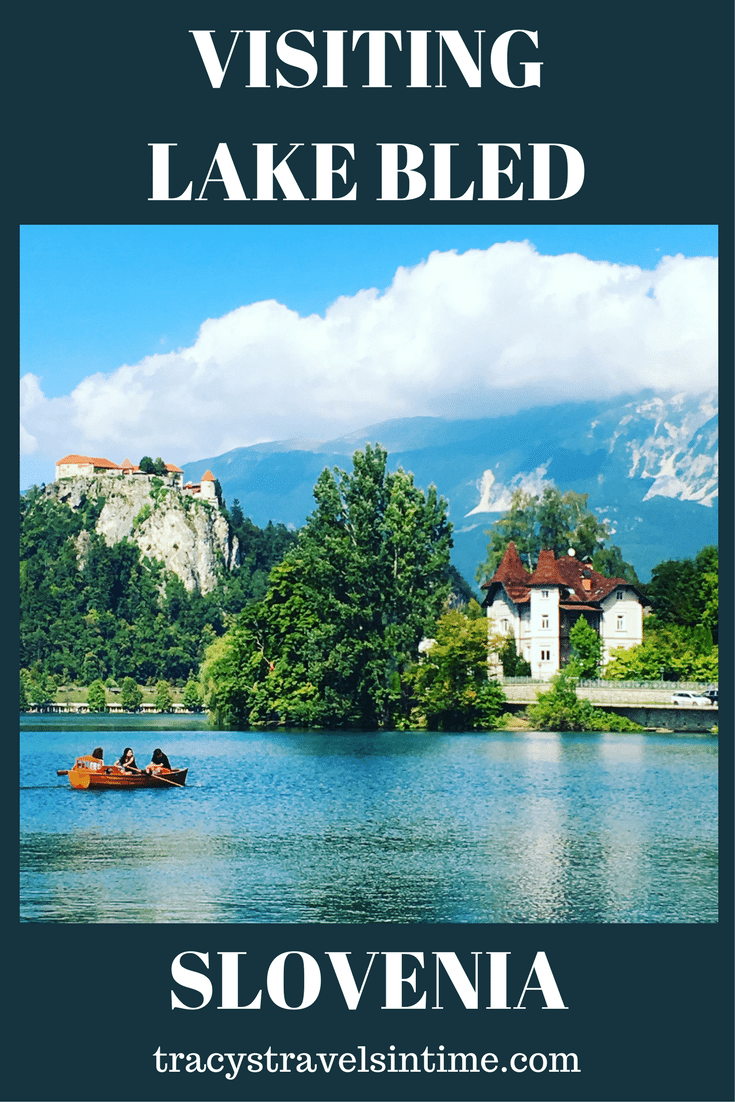 ---
THINGS TO DO IN LAKE BLED – TAKE A PLETNA TO BLED ISLAND
---
If you want to visit the tiny island in the middle of Lake Bled you will need to take a pletna. A pletna is a flat bottomed boat with a roof.
No motorised boats area allowed on Lake Bled so you are actually rowed to the island. It is a great experience and the views are spectacular of the castle and the island. If you are feeling energetic you could hire a boat and row yourselves but my view is that this is a great way to support the local people who own the pletna.
It cost us 14 Euros (return) each for the trip and once we arrived at the island we had half an hour to look around.
When you arrive at the island you alight at the 99 step South Staircase which was built in 1655. Traditionally brides are carried up the steps by their groom to ensure a long and happy marriage.
Take a stroll around the island and admire the views. Don't forget to visit the 17th century Church of the Assumption and ring the wishing bell for good luck (€6 entry)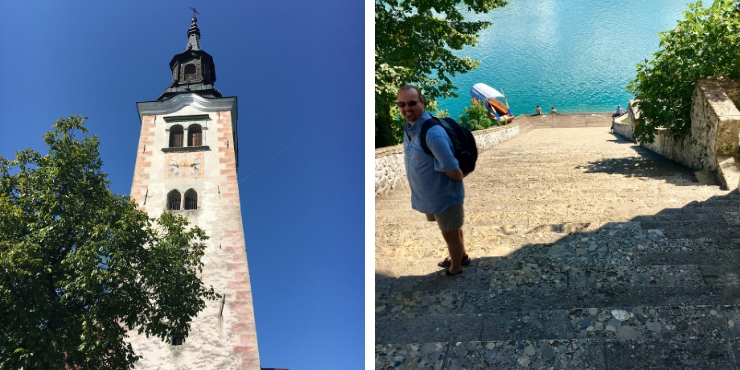 ---
LAKE BLED THINGS TO DO – VISIT LAKE BLED CASTLE
---
Sitting atop a cliff looking over Lake Bled is Bled Castle. The oldest castle in Slovenia its first mention in historical documents was in 1011. While the castle walls are Romanesque all the other castle buildings are Renaissance in origin.
The castle became very famous during the 19th century when it was used as a sanatorium founded by Arnold Rikli. The rich and famous of that day flocked there to try his therapies.
As well as looking at the various historical artefacts in the castle you can see the castle printing works or try some of the local wines in the castle wine cellar.
The views of Lake Bled from the castle courtyard are superb too.
Tip – The walk up to the castle is very steep and can be slippery so wear suitable footwear.
Cost: Adults €11 Children aged 14 and under €5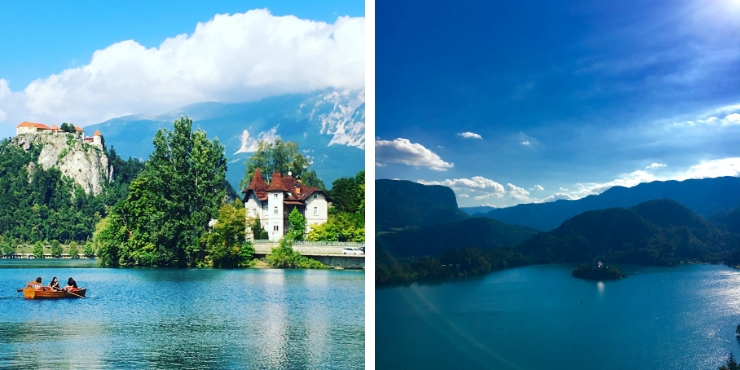 ---
EAT A BLED CREAM CAKE
---
Layers of puffed pastry, whipped cream, custard combine to produce the famous Bled cream cake. You can buy them everywhere in Bled and I highly recommend trying one.
We tried one when we were at Bled castle. It certainly was a cake with a view!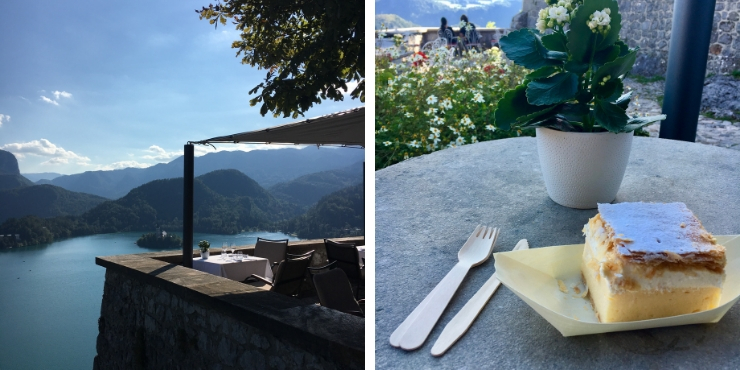 ---
TAKE A SWIM IN LAKE BLED
---
It is one of the commonly asked questions – Can you swim in Lake Bled?
The answer is yes it is possible to swim in Lake Bled (I would only do this in high summer) and the clear turquoise water was very inviting. There were plenty of people taking a dip in the lake when we visited in the designated swimming areas.
If you prefer there are kayaks or rowing boats for hire around the lake.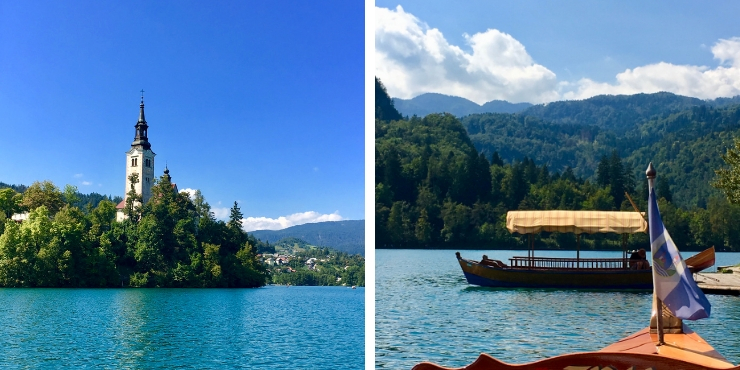 ---
TAKE A STROLL AROUND LAKE BLED
---
The walk around Lake Bled is 6 kms and will provide you with stunning views at every angle. The walk will take an hour (or two if you take lots of photographs. I have read that the path is not suitable for bicycles as there is no room for them and pedestrians.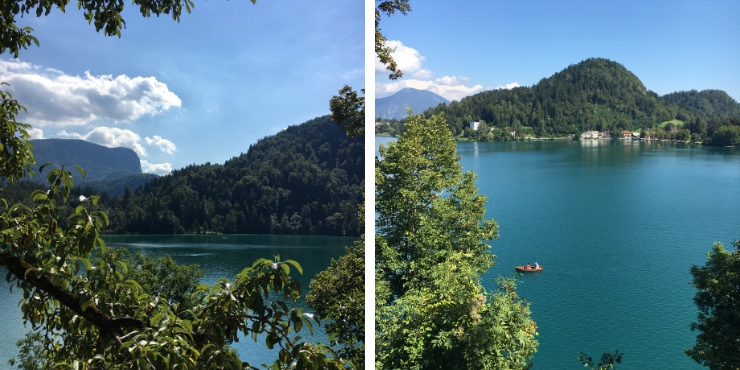 BEST DAY TOURS TO LAKE BLED FROM LJUBLJANA
If you would prefer to take a tour from Ljubljana (we chose this option) there are lots to choose from. These are my pick of the best.
HOW TO GET TO LAKE BLED
How to get from Ljubjlana to Lake Bled
Lake Bled is easily accessible from Ljubljana by bus. The trip takes an hour and 15 minutes and costs under €13 for a return ticket (valid for 30 days).
Click here to check the timetable and purchase a ticket.
If you (like us) prefer to take the train it is possible. Catch the train from Ljubljana to Lesce Bled which is 4 kms from the lake. From Lesce Bled take a bus to the lake.
Alternatively take a tour or hire a car and drive to Lake Bled.
WHERE TO STAY IN LAKE BLED
There are lots of great accommodation options around Lake Bled to suit all budgets
VILA BLED
Enjoy your stay in Emperor Tito's former residence set in the grounds of a beautiful park.In summer enjoy the private swimming deck. If you enjoy a luxurious experience this hotel will meet all your expectations.
CLICK FOR AVAILABILITY AND PRICES AT VILA BLED
GRAND HOTEL TOPLICE
With beautiful views across Lake Bled enjoy your stay at the this elegant and charming hotel. Treat yourself to a treatment in the wellness centre with thermal pool. Enjoy the many hiking and cycling trails around the lake.
CHECK FOR AVAILABILITY AND PRICES AT GRAND HOTEL TOPLICE
WEATHER IN LAKE BLED – WHEN IS THE BEST TIME TO VISIT LAKE BLED?
The peak time to visit Lake Bled is during the summer months. With temperatures in the late 20's and a lake warm enough for a dip this is a great time to enjoy the region. The only down side is the popularity of Lake Bled – it is guaranteed to be busy and crowded in summer.
In the winter Lake Bled becomes a winter wonderland. Read here for more information about visiting Lake Bled during the winter months.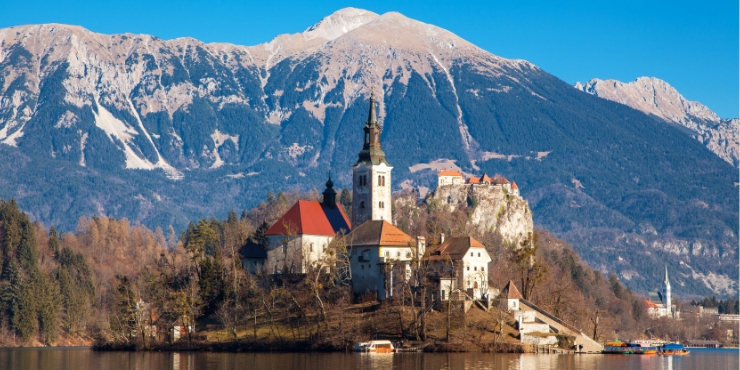 ESSENTIAL FACTS ABOUT SLOVENIA
Capital – Ljubjlana
Population – 2 millions
Official language – Slovenian
Currency – Euro
Time Zone – Central European Time (GMT + 1 or +2 in summer)
BLED LAKE SLOVENIA – BUCKET LIST
Take a pletna to Bled Island
Visit Bled Castle
Try the famous Bled cake
Take a swim in Lake Bled
Go for a stroll (or bike ride) around Lake Bled
These are my essential 5 things to do in Lake Bled Julian Alps Slovenia
Have a great trip!
YOU MAY ENJOY THESE POSTS ABOUT TRAVEL IN THE BALKANS
PIN FOR LATER!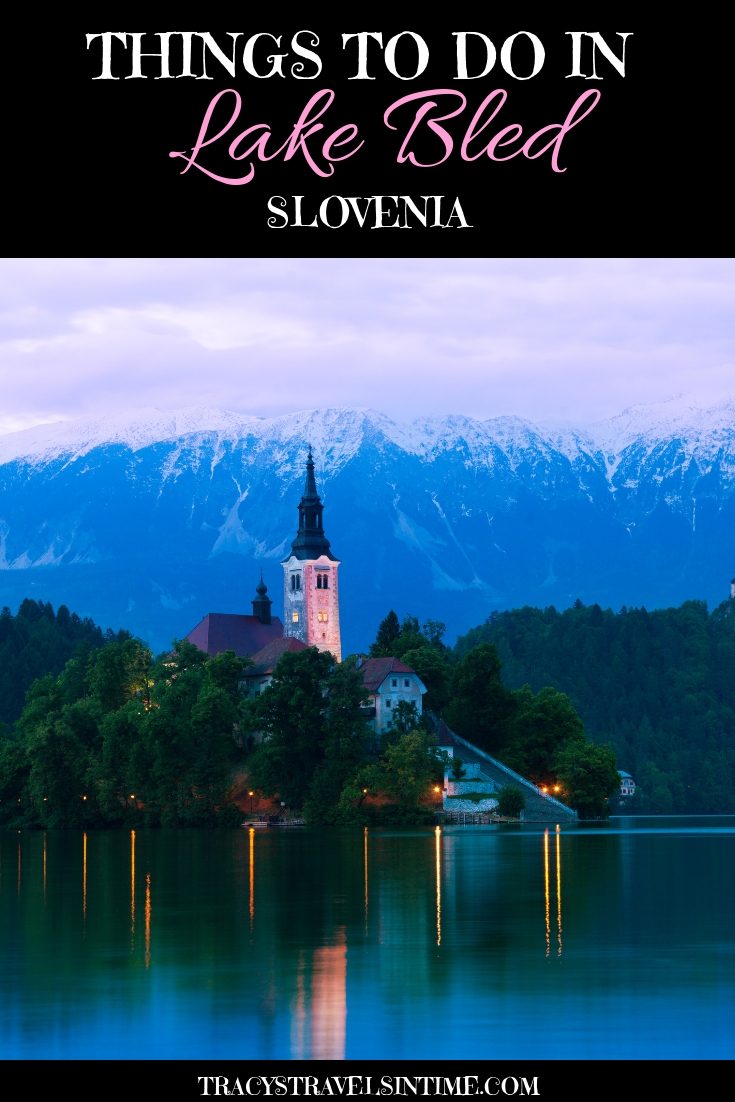 YOU MAY ENJOY THESE POSTS TOO!
This post may contain compensated links. Please read our disclaimer for additional information. As an Amazon Associate, I earn from qualifying purchases.
Over the last 50 years I have lived and worked in 7 countries on 4 continents and travelled to many more. I enjoy exploring and learning about new places and meeting people on my travels. History, reading, photography, nature and wildlife are my interests and I am ALWAYS researching and planning my next trip (preferably by train)
With a lifetime of travel experience, and a network of friends all over the world, I share genuine insider guides, recommended best book lists and train journey inspiration to help YOU travel authentically to some of the most beautiful places on earth.
Come and join me as I travel the world one country (and train journey) at a time!